Intelligence Report: Orlando City at New York Red Bulls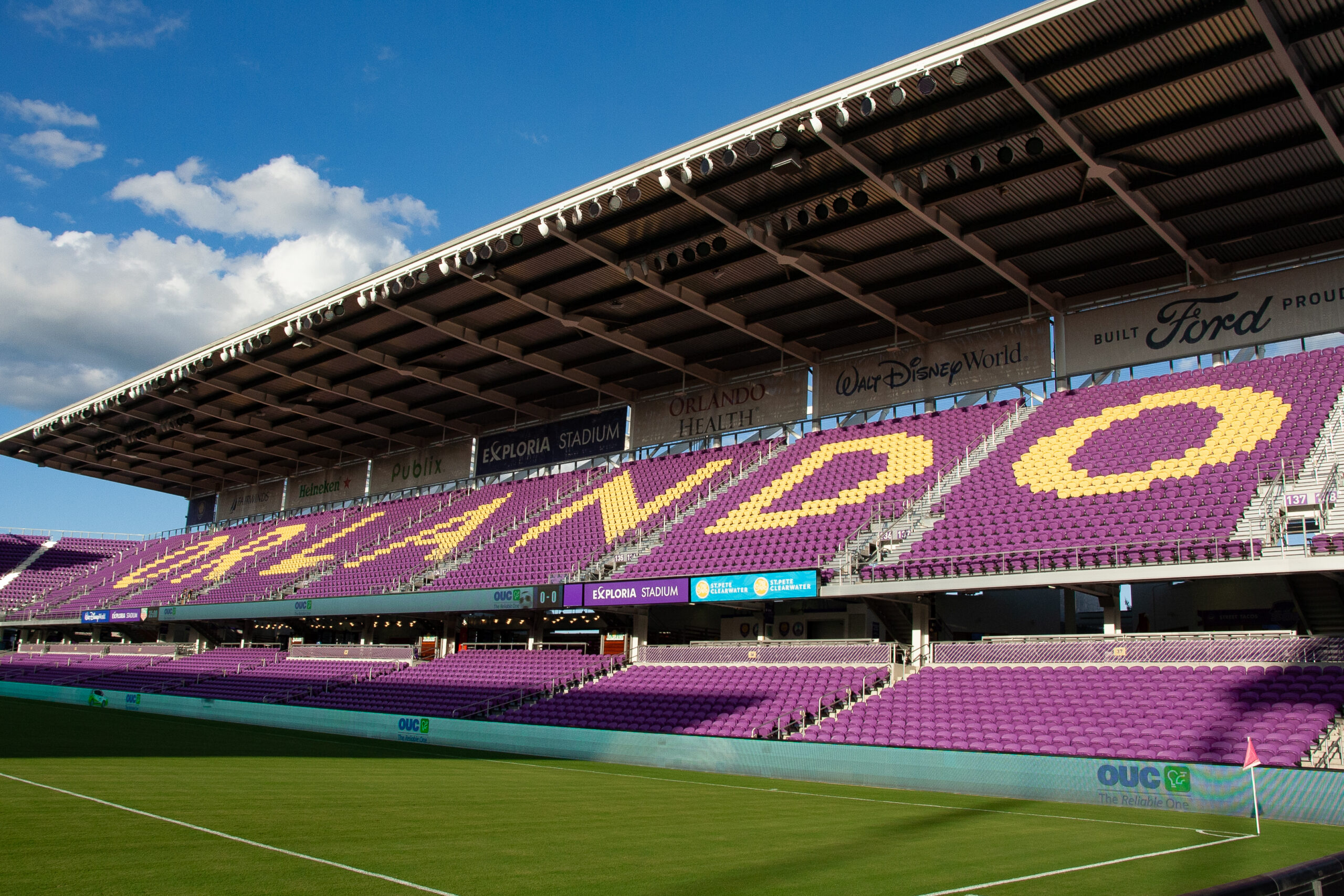 Orlando City is off to a pretty decent start to the 2016 MLS season, all things considered. For a second-year club, a 2-1-3 start is nothing to sneeze at, even if a few questionable officiating decisions have kept that record from being a little better.
Meanwhile, the New York Red Bulls have had a nightmare start to their 2016 season, with just one win in the first seven matches for the 2015 Supporters' Shield winners. This start by Jesse Marsch's club has raised eyebrows all over Major League Soccer. To me, that's what is so terrifying about this fixture, and playing the Red Bulls twice in a three-week span — the team is bound to get its act together at some point. With any luck, it'll take a few more weeks, but the last two matches have shown us that luck isn't something we can count on.
Here to help us scout the Red Bulls is Pat Glodkowski from SB Nation's NYRB blog, Once a Metro. Pat gave us the inside scoop on what's been going on in the greater Harrison, NJ, area this season.
It's been awhile since these teams have met. We've obviously heard of Matt Miazga going to Chelsea, but who are the other main departures and who are the new arrivals for this season that Orlando City fans should be aware of and how have those comings/goings impacted NYRB?
Pat Glodkowski: Interestingly enough, aside from Matt Miazga, there has not been a massive overhaul this year as has been common in the club's history. Some lesser-used players like Andrew Jean-Baptiste and Anthony Wallace were waived, so Miazga seems to stand out as our biggest loss. One of the better gains we have made this season was Gideon Baah. The defender has Champions League experience, and looked to be a solid replacement for Miazga, as well as filling in for Damien Perrinelle, since his injury in the post-season last year. Our midfield remains intact from last season, especially since Gonzalo Veron, who everyone hoped would make a massive impact given this season would be his first full one at RBNY, has been left out of the lineup due to injury. So, generally the only thing Orlando City fans would want to be aware of is if Jesse Marsch decides to change the lineup once again.
Cyle Larin has scored seven goals in three visits to the New York metro area. How do you think the Red Bulls will try to defend him and do you think they'll keep him off the score sheet?
PG: Cyle Larin is our absolute nightmare. People still shake from that chilling 5-2 victory Orlando found at Red Bull Arena last season. Based on our shambolic defending as of late, I fear it will be a repeat this season. Not to say I'm convinced that this game will be a loss for us once again, because this bad streak for us has to end eventually (right? RIGHT???), but I think that a fully fit Larin will find his way past keeper Luis Robles.
No one knows better than you about the slow start the Red Bulls have had this season and the lack of scoring has been downright shocking. Who or what is most responsible in your view and how does a team with this much skill get shut out five times in seven games?
PG: I was hoping that after implying in the first response that I'm fuming about the slow start, I would avoid having to explicitly comment on it. I pity you for the mini-rant you're about to get and urge you to avoid the forums of MetroFanatic. I want to say that after the most successful regular season of our club's history, we wouldn't have let ourselves begin slowly. However, it looks to be just that.
As you mentioned, we've been shut out in five games, which is lamentable, to say the least, and absolutely depressing on the opposite end of the spectrum. Part of it comes from suffering key injuries from the likes of Ronald Zubar, Damien Perinelle, and Gideon Baah, all of whom are key center backs. Even our newest South American pickup, Gonzalo Veron, has not featured much despite a great preseason, due to injury. I also want to say that it's just the Metro Gods playing games with us, as they have done for 20 years now, afflicting us with the worst luck possible. I want to say it is just that MLS is such an unpredictable league, that we will go on without a loss for the rest of the season, but I'm not so sure about any of that.
What I do know is that we often out-possess, out-pass, and out-shoot our opponents, but Providence does not gift us with out-scoring our opponents. Our star striker, Bradley Wright-Phillips, is to blame, as the striker does not even have a goal registered for the team, not to mention, missing yet another penalty. It is frustrating to see our top man struggle so much, and thereby reflecting on our team. Moreover, the leadership seems to just not be there. Kljestan, Dax, and Robles, who we look to to lead our team on the field, have not activated their capabilities this season, and it shows in the poor performance on the field.
On the bench, Marsch seems to struggle to motivate our boys to lift their heads and play like their livelihoods depend on it. I wish to see a little more of the fire Mike Petke showed in the halftime interview when the team was tied 0-0 with Toronto FC. Problem is, he truly believes in his system, and he just sees the bad form coming from bad luck, and the bad luck coming from a source he can't deal with. A fire needs to be lit under this team to wake some key players up.
What is your anticipated starting XI, key injuries/suspensions, and final score prediction for Sunday?
PG: I imagine our lineup will include: (GK): Luis Robles, (DEF): Kemar Lawrence (LB), Karl Ouimette (CB), Ronald Zubar (CB), Chris Duval (RB), (MID): Dax McCarty (CDM), Felipe (CDM), Mike Grella (LM), Sacha Kljestan (CAM), Lloyd Sam (RM), (ATT): Bradley Wright-Phillips.
A couple notes on this: Chris Duval may still be being eased into the squad, and we may see either Connor Lade or Sal Zizzo fill the spot. The midfield has been tinkered with all season, as Sean Davis, Alex Muyl, Shaun Wright-Phillips, and Tyler Adams have all featured there, and could be rotated in as Marsch continues to find the winning formula. BWP up top is also in question. If Jesse wants to, he may switch him out for Antole Abang, but something tells me he will want to keep BWP on in order to possibly boost his confidence from a potential goal on Sunday.
* * *
Big thanks to Pat from Once a Metro for giving us some insight on the defending Supporters' Shield-winning New York Red Bulls.

Orlando City at New York Red Bulls: Three Keys to Victory
What does Orlando City need to do to earn all three points on the road at Red Bull Arena this Saturday night?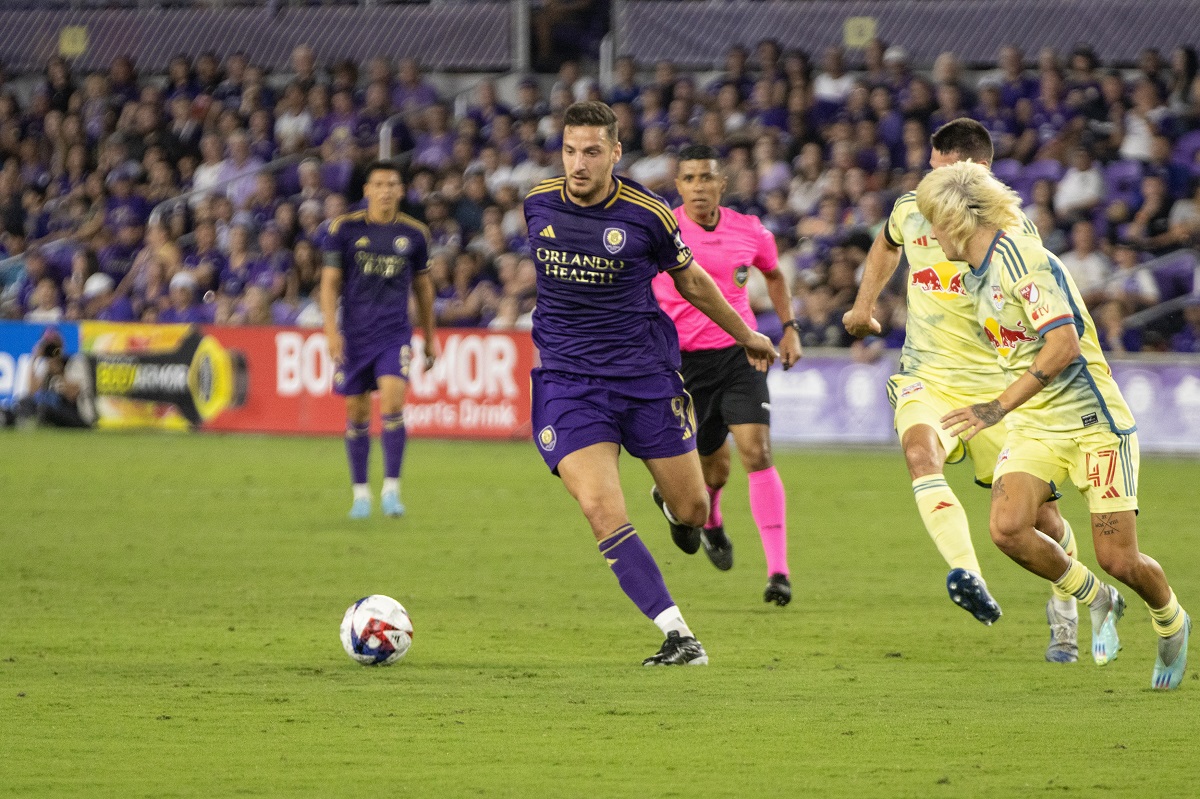 Orlando City is back on the road this Saturday with a match against the New York Red Bulls at Red Bull Arena in Harrison, NJ. The Lions have four results in the last four matches, but only one win. That needs to change if this team is going to be a serious contender once the playoffs come around. 
Orlando City defeated the Red Bulls 1-0 to begin the 2023 MLS regular season at Exploria Stadium. Now the Lions have a chance to sweep the Eastern Conference rival in the regular season with another victory. What does Orlando City need to do to get all three points on the road this weekend?
Take Advantage of Tired Legs
The Red Bulls are coming off a midweek away match against Inter Miami, and a flight back to New Jersey. That means that new Red Bulls skipper Tony Lesesne won't have as much time to game plan as Oscar Pareja will with a full week between matches. It also means that there may be some tired legs on the Red Bulls' side of the pitch.
If Orlando City can get through the first half with either the lead, or at least even on the scoreboard, it will be tougher for New York in the second half, especially once the hour mark hits. Use possession and passing to make the Red Bulls run as much as possible and then hit them with the fresh legs of Duncan McGuire to finish them off.
Score First, Score Second
We saw what happens when Orlando City doesn't find a way to get a second goal in the last match against Atlanta United. They don't call them the Cardiac Cats for nothing. The Lions must get the early lead to make New York chase the match, but they also need to get a second goal before the Red Bulls can get their first.
If Orlando City can go up by two goals, it will be demoralizing for a team that is playing twice in four days, and will have the tired legs mentioned above. It will also give the Lions the mental confidence to potentially get a third goal, as the club did against Inter Miami. Finishing the chances and putting the match to bed early is a big key to victory.
Keep a Clean Sheet
The Red Bulls haven't scored a ton of goals this season, nor do they have any player lighting things up on the offensive side of the ball. Orlando City hasn't earned a clean sheet since the April 29 match against the LA Galaxy. The Red Bulls are the type of opponent that could help the Lions solve that dilemma.
Doing so will mean Pedro Gallese must continue being one of the best keepers in MLS. Many of the goals conceded this season are not on him — not all, but certainly many. Michael Halliday will still be with the USMNT U-20 squad this weekend and we might see Oscar Pareja employ three at the back in his absence. If so, it will be contingent upon whoever is lined up on the right to deal with John Tolkin when he presses up the pitch, which he will. 
If  the three center backs do their job, and if Cesar Araujo plays like he usually does, then the attack will likely come from the flanks. It is contingent upon the wingbacks to make sure they don't neglect the defense, especially later in the match.
---
That is what I will be looking for this Saturday night as the Lions look for a fifth straight result. Please let me know your thoughts in the comments below.
Lion Links: 6/1/23
MLS All-Star voting is underway, midweek MLS results, Sevilla wins Europa League, and more.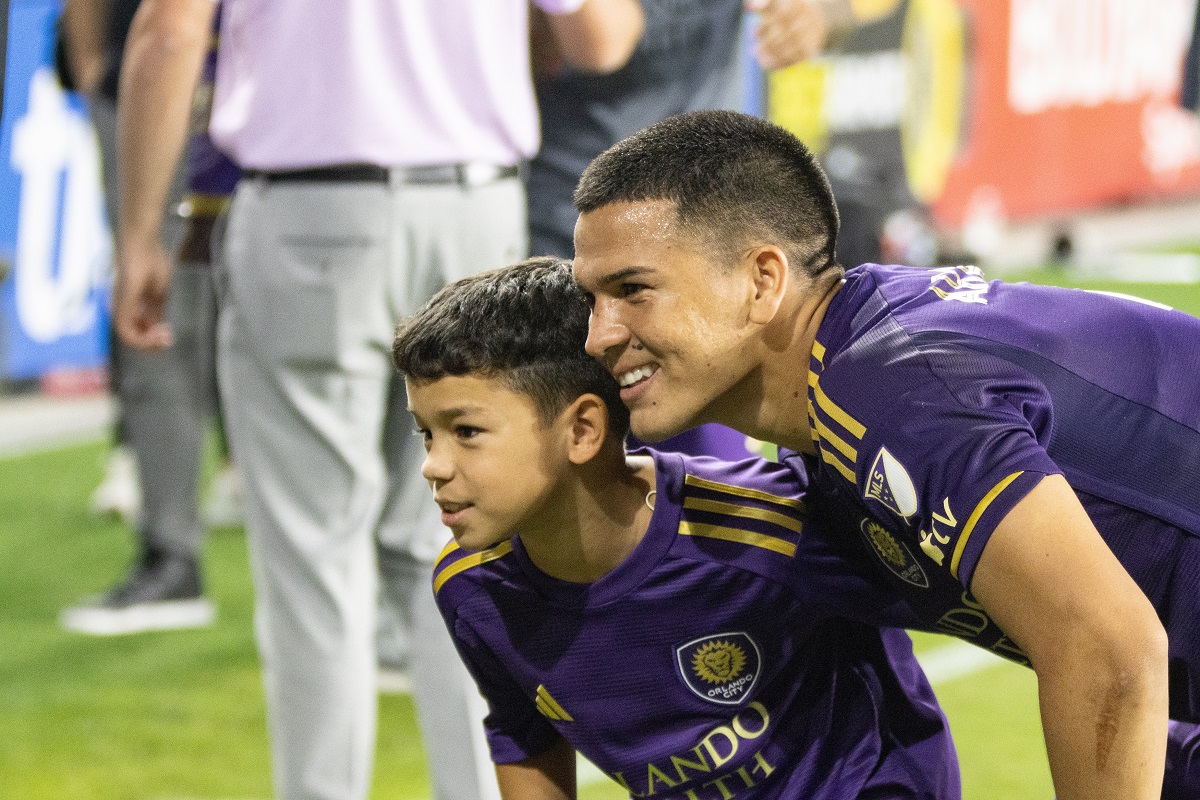 Welcome to June, Mane Landers! I hope May treated you well as we get ready for another month filled to the brim with soccer. The Florida summer is heating up, so make sure to stay hydrated out there as we break out the beach umbrellas and dust off the grills. But for now, let's jump into today's links!
MLS All-Star Voting Begins
Voting is underway for the 26 players who will be selected for the MLS All-Star Team this summer. Of those 26 players, 12 will be chosen from a combined vote from fans, media, and current players. Orlando City defensive midfielder Cesar Araujo was noted as a candidate who could make this year's team. Personally, I think goalkeeper Pedro Gallese, center back Robin Jansson, and forward Ercan Kara have a real shot at playing in the All-Star Game if they keep up their form. This year's MLS All-Star Game will take place against Arsenal in the nation's capital, with D.C. United Head Coach Wayne Rooney at the helm.
MLS Midweek Action Brings Plenty of Goals
The Lions weren't in action for this midweek round of games, but there was still plenty of soccer to enjoy from the other MLS teams. Atlanta United and the New England Revolution battled to a 3-3 draw at Mercedes-Benz Stadium. Carles Gil and Bobby Wood gave the Revs a 2-0 lead heading into halftime. Atlanta then scored three times in the second half, only for Gil to find an equalizer in stoppage time. It wasn't the only high-scoring game of the evening either, as the Columbus Crew won 3-2 over the Colorado Rapids thanks to a goal and two assists from midfielder Lucas Zelarayan. Elsewhere in the Eastern Conference, FC Cincinnati beat New York City FC 3-1 and D.C. United and CF Montreal played to a 2-2 draw. Orlando City's next opponents, the New York Red Bulls, won 1-0 at Inter Miami.
Sevilla Wins Seventh Europa League Title
It took a penalty shootout to decide the winner of this year's Europa League final, with Sevilla beating AS Roma in Budapest. It was the Spanish club's seventh time lifting the Europa League trophy. This win salvaged a rough La Liga season for Sevilla and it will play in the Champions League next year. Paulo Dybala gave Roma the lead in the first half, but an own goal levelled things in the 55th minute. Chris Smalling nearly gave Roma the win in extra time, but his header hit the crossbar. It was Jose Mourinho's first defeat in six European finals and Roma will aim to qualify for the Europa League again when it takes on Spezia in its final Serie A game of the season on Sunday.
More Teams Claim Spots in U-20 World Cup Quarterfinals
Host Argentina was bounced from the U-20 World Cup after a 2-0 loss to Nigeria in the U-20 World Cup. After a scoreless first half, Nigeria struck twice and will face either Ecuador or South Korea in the next round. The other South American nations in action fared a bit better than Argentina, with Brazil cruising past Tunisia, 4-1, in a match that included three goals in stoppage time, and Colombia beating Slovakia, 5-1. In a clash between European sides, Italy won 2-1 over England after Cesare Casadei scored from the spot in the 87th minute. In the quarterfinals, the U.S. will face the winner of today's match between Gambia and Uruguay.
Free Kicks
St. Louis City midfielder Eduard Löwen won MLS Goal of the Matchday for his free kick goal against the Vancouver Whitecaps.
---
That's all I have for today. I hope you all have a wonderful start to June!
Lion Links: 5/31/23
Nani will return to Exploria Stadium for celebrity match, Amanda Allen scores again for Canada, U-20 USMNT defeats New Zealand, and more.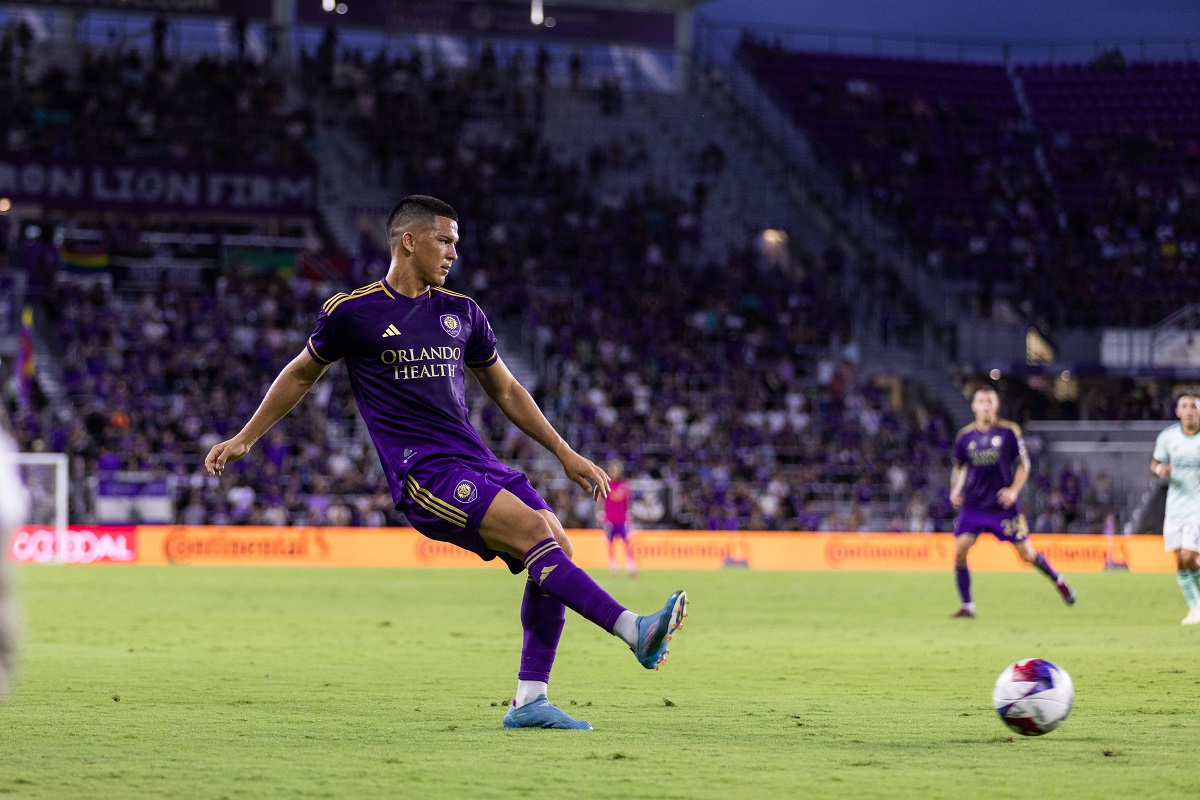 Hello, Mane Landers. I hope all is well with you down in Florida. There's not much new with me up here in Chicago. Now that high school sports have finished up for the school year, I'll be busy this summer working at Wrigley Field. There is plenty to get to today, so let's get to the links.
Nani Will Return to Exploria Stadium for Celebrity Match
Former Lion captain Nani will return to Exploria Stadium on June 23 to participate in the celebrity soccer match called The Beautiful Game. The 36-year-old expressed his thoughts on his return to Orlando and taking part in this match next month.
"For me it is an honor to be back in Orlando and be with the fans one more time," said Nani. "I can't wait to see my friends from the club, The Wall and all Orlando City supporters again. I'm thankful for this opportunity to play one more time with Roberto Carlos, Ronaldinho, and so many legends."
Nani played three seasons for the Lions, recording 28 goals and 23 assists in 77 appearances for the club. The match will feature icons such as Ronaldinho, Roberto Carlos, Carlos Valderrama, Javier Mascherano, and Rivaldo as well. The match will also have halftime entertainment, and more additions to the rosters set to be announced at a later date.
Amanda Allen Scores Again in Concacaf Women's U-20 Championship
Orlando Pride forward Amanda Allen made the starting lineup again for Canada in the 2023 Concacaf Women's U-20 Championship in the Dominican Republic. In Canada's final group stage match against the U.S., Allen converted a penalty kick for Canada's first goal in what finished as a 5-2 loss for her side.
It was Allen's second goal of the tournament, but she was injured in this match as well. Canada finishes second in the group, with the U.S. on top. On Friday, the U.S. will play Costa Rica and Canada will face Mexico in the semifinals.
U-20 USMNT Advances to World Cup Quarterfinals
Orlando City defender Michael Halliday came on as a substitute in the 71st minute for the U.S. U-20 Men's National Team in its U-20 World Cup match against New Zealand. The U.S. shut out New Zealand 4-0 to advance to the quarterfinals in Argentina. That victory gives the U.S. its fourth-consecutive shutout in the tournament. Austin FC midfielder Owen Wolff, San Jose Earthquakes forward Cade Cowell, FC Dallas defender Justin Che, and Hajduk Split midfielder Rokas Pukstas all scored for the Americans. In the quarterfinals on Sunday, the U.S. will face the winner of tomorrow's match between Gambia and Uruguay.
Interim Head Coach Anthony Hudson Leaves USMNT
The U.S. Soccer Federation announced that Anthony Hudson is leaving his role as the USMNT's interim head coach to pursue a new opportunity. Hudson is reportedly set to take a head coaching role with a club in the Middle East. He was the head coach of the U.S. U-20 team in 2020 and had been an assistant under Gregg Berhalter for the USMN before being named interim head coach in January. Hudson will be replaced by B.J. Callaghan, who will be the interim head coach for the USMNT for the Concacaf Nations League and Gold Cup competitions this summer. Callaghan has been an assistant coach with the USMNT over the last four years and was previously an assistant coach with the Philadelphia Union.
USMNT Will Host Ghana and Germany for October Friendlies
The USMNT will play two international friendlies in October against Germany and Ghana. The U.S. will take on four-time World Cup Champion Germany on Oct. 14 in East Hartford, CT. The last time the USMNT played Germany was in 2015, with the Yanks winning 2-1. On Oct. 17, the USMNT will face Ghana in Nashville. The Black Stars will look to get their first win on American soil against the Stars and Stripes. Ghana eliminated the Americans in the World Cup in 2006 and 2010, but the U.S. defeated Ghana in the group stage at the 2014 World Cup in Brazil. The last time these two sides met was in 2017, when the USMNT edged Ghana, 2-1.
Free Kicks
The LA Galaxy parted ways with President Chris Klein. Head Coach and Sporting Director Greg Vanney will remain with the club. The Galaxy have missed the playoffs in four of the last six seasons.
Former Netherlands forward Quincy Promes will be prosecuted for his involvement in drug trafficking. Promes is accused of allegedly smuggling 1,360 kilos of cocaine in 2020.
Juventus is reportedly emerging as the leader in the race to acquire Christian Pulisic on a transfer from Chelsea. Pulisic has one-year remaining on his contract with the English Premier League side.
Forbes.com's James Nalton shared his insights on five potential USMNT players to watch during the U-20 World Cup .
An arrest warrant has reportedly been issued in Brazil for LA Galaxy midfielder Douglas Costa for unpaid child support.
Is it just me or did The Athletic forget to mention our beloved Lions' U.S. Open Cup run last year?
---
That will do it for me today, Mane Landers. Enjoy your Wednesday and I'll see you next time.