Orlando City vs. Portland Timbers: Final Score 3-0 as 9-Man Lions Fall Hard on the Road Again
Orlando's brief run of form the last two weeks is apparently over.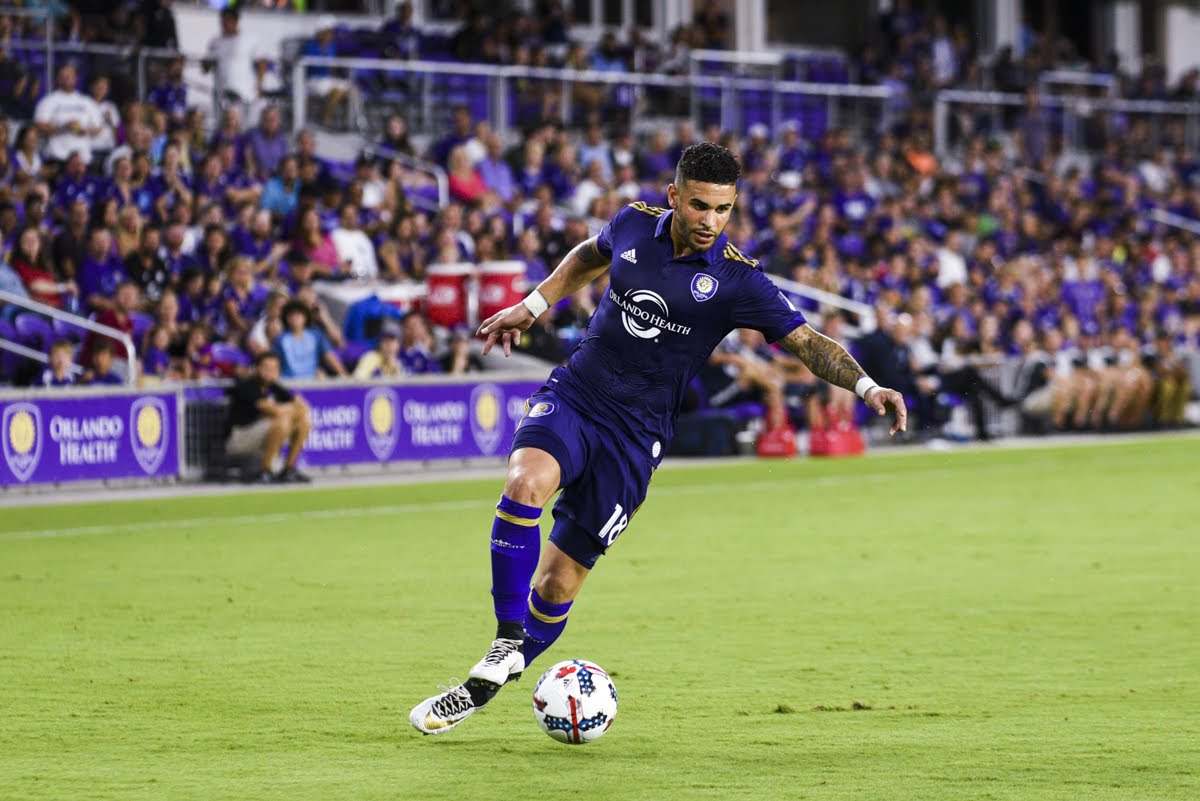 Every time Orlando City has arrived at its road destination early this season, things have gone poorly. The team arrived more than a day ahead of its match in Houston (4-0), Chicago (4-0), New England (4-0), and, now, Portland. Jason Kreis might want to consider not flying out to the host city early anymore.
Diego Valeri's penalty kick goal got the party started just 15 minutes in, and Orlando City had two men sent off for the second time in three games (and third time this season) as the Timbers handed the Lions a 3-0 loss at Providence Park.
The Timbers finally got their first win against Orlando City in three tries (1-2-0) and indeed had never led the Lions until Valeri's penalty kick just minutes into the first half. Valeri added another later and Darren Mattocks also scored as the Timbers (13-10-8, 47 points) ran roughshod over the Lions (9-13-8, 35 points).
Jason Kreis started the same lineup at Portland that began the game at Atlanta United last weekend, as Jonathan Spector was deemed healthy enough to play, despite the game being on turf. He paired with Tommy Redding between Donny Toia left and Scott Sutter to the right in front of goalkeeper Joe Bendik. Dillon Powers played the bottom of the diamond midfield with Giles Barnes up top, with Yoshimar Yotun left and Antonio Nocerino right behind the strike pairing of Dom Dwyer and Cyle Larin.
The Timbers came out pressing high with a lot of energy, and the Lions struggled to deal with it. After a number of attempts to get in behind the defense, Mattocks forced an early save from Bendik and finally got in behind again in the 13th minute. It initially appeared that Spector made a great last-ditch tackle to deny a scoring chance but the play went to video review and a penalty kick was awarded. Valeri struck from the spot, as Bendik feinted the wrong way and couldn't recover. Valeri scored for the ninth consecutive game — extending his own MLS record. Spector was also booked for the challenge.
Dwyer tried a cross in for Larin at minute 20, but Jeff Attinella came off his line to collect just before the Canadian's arrival. After Mattocks shook free of Redding in the box and sent a free header wide, a ball fell for Nocerino outside the box in the 22nd minute. The Italian sent a screamer on target but right at Attinella. Toia did the same at the 25-minute mark.
Four minutes later, most of the Portland attack got in behind Orlando's back line and Dairon Asprilla crossed to Mattocks for the easy finish to make it 2-0.
Toia sent another long-range try on target in the 32nd but it was easy for Attinella.
Ten minutes later, Mattocks nearly got in behind again on a play that looked offside but the flag stayed down. Bendik came off his line and surprised the Timbers' forward, who stumbled a bit and the chance went away.
Dwyer got the last look of the half for Orlando in the 44th minute, smashing a shot from the top of the box that sailed wide.
Surprisingly, Orlando City out-shot Portland in the first half, 6-4, but the Timbers put three of their four on frame to Orlando's two. Portland held a slight possession advantage (53%-47%) even though it seemed like the Lions couldn't maintain any control. Orlando also somehow passed more accurately (86%-85%) in the opening period. The Lions simply couldn't get the ball into dangerous areas and put stress on Portland's defense.
Orlando had planned to switch up to a 4-2-3-1 coming out of the locker room, but just moments after the restart, Spector picked up a second yellow and the Lions were down to 10 men, ruining any opportunity to climb back into the game. From that point on, it was really just a matter of what the final score would be.
There was actually a brief spell where the Lions looked the more likely team to score the next goal despite being a man down. Seb Hines checked in for Powers as Orlando shifted to a 4-4-1 and the hosts took their foot off the gas a bit. Hines got his head on a corner kick cross at the back post but Liam Ridgewell did enough to throw his timing off and he couldn't get over the ball, nodding it over in the 54th minute.
Valeri finished off Orlando in the 59th. Mattocks got in behind yet again as it appeared Redding got caught ball watching on some intricate passing, and Bendik made another solid save. However, before the ball could reach the end line for a corner, Valeri swept in and put it in the net to complete his brace and finish the scoring.
Bendik made a few more top-notch saves; second-half sub PC was sent off seven minutes after entering the game for Toia; Dwyer nearly scored a late goal on a header that Attinella kicked out; and that was that.
Spector and PC will be unavailable Wednesday, and the Brazilian fullback could see a longer suspension after elbowing Diego Chara during a set piece, although it was one of the softest elbows you'll ever see. It was still silly and unnecessary, though Chara made a meal of it to make sure referee Baldomero Toledo saw it.
---
The Lions will continue playing out the season at home on Wednesday against the New England Revolution at 7:30 p.m.
Orlando City Parts Ways with Captain Mauricio Pereyra
Orlando City and club captain Mauricio Pereyra have agreed to terminate his contract.
Orlando City announced this afternoon that the club and captain Mauricio Pereyra have mutually agreed to terminate his contract. The Uruguayan midfielder leaves the club after four and a half years in purple and two seasons as captain.
"Mauricio has embodied Orlando City since the moment he arrived to the club, and we're very thankful for everything he has given to us, our fans, and the community," Orlando City Executive Vice President of Soccer Operations and General Manager Luiz Muzzi said in a club press release. "His contributions and impact to our organization will be felt for years to come, and we wish him and his family the best of luck in this next chapter of their lives."
Pereyra originally joined the club on July 30, 2019 after his contract expired with Russian side FC Krasnodar. He made his debut on Aug. 17, 2019 against Minnesota United FC as a Designated Player, coming on at halftime for Robinho. He would go on to make 136 appearances in all competitions (122 starts) and record 10,027 minutes. The midfielder scored seven goals for the Lions and recorded a club record 47 assists.
His 136 appearances are third most in the club's MLS era, his 121 starts are second, and his 10,027 minutes are third since the club jumped from USL Pro to MLS in 2015.
Following the departure of previous captain Nani after the 2021 MLS season, Orlando City Head Coach Oscar Pareja named Pereyra the club captain. He led his team through an historic cup run in 2022, lifting the Lamar Hunt U.S. Open Cup for the club's first-ever major trophy. He captained the team again in 2023, leading the Lions to the MLS Cup playoffs for the fourth straight year and the Eastern Conference semifinals for the second time in that period.
The midfielder signed a new two-year contract on Nov. 23, 2022 that was supposed to keep him in Orlando through the 2024 MLS season. Muzzi used Targeted Allocation Money (TAM) to buy down his contract, opening a Designated Player spot for the 2023 season. However, this decision ends his contract a year before its expiration.
"Thank you to everyone for these four years together. It was a pleasure to belong to this family and I am so thankful to every person that works for this club and that has helped this team grow and win titles from their place," Pereyra said in a club press release. "I was honored and proud to be given the captain's armband and, of course, thanks to the technical staff and my teammates who helped me to become better as a player. But more so made me feel loved and made me a better person. I'll miss you, but from this next season and beyond you'll have one more fan that will wish nothing but the best for you. I love you and thank you."
The 33-year-old Uruguayan made 38 appearances in his final season for Orlando City, with 34 starts and 2,637 minutes across all competitions. He scored one goal and added 12 assists.
What It Means for Orlando
Pereyra is a significant player in Orlando City history. He was one of the first players signed by Muzzi after the GM's arrival from FC Dallas and was a key part of the club's turnaround from doormat to contender. The importance of his place in the team was shown when Pareja named him captain following the 2021 MLS season.
However, the 33-year-old has lost a step since arriving. It was visible as the past two seasons progressed and raised questions as to whether he was the right option in the starting lineup moving forward. The club's sale of striker Ercan Kara to Turkish side Samsunspor opened up a Designated Player spot that could be used on that position if the club wishes.
While Pereyra was an essential part of the team during his time in Orlando, it seems impossible for him to stay without being in the starting lineup. As captain, he was never going to come off the bench, so leaving the lineup would inevitably mean his departure from the club.
Additionally, Pereyra moved forward this past season into a more unfamiliar role. He started as an eight when he arrived, but was forced into the attacking midfield when Junior Urso left. The club now has the option of moving Urso or Designated Player Martin Ojeda into the starting lineup, or using their now open DP spot on that position.
Lion Links: 12/6/23
Antonio Carlos linked with move to Fluminense, Emily Madril agrees to new contract with the Pride, USWNT beats China, and more.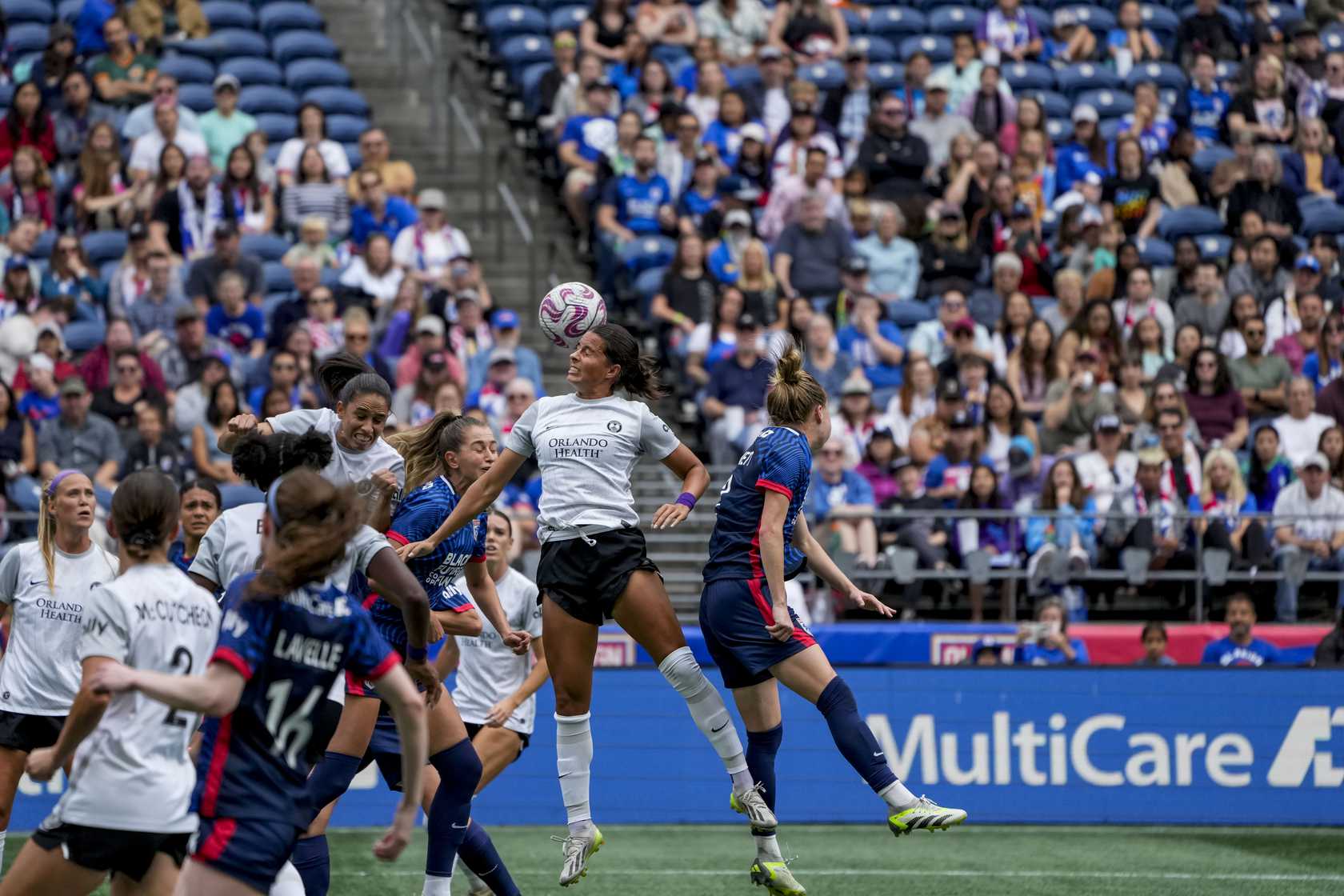 Hello, Mane Landers. I hope all is well with you down in Florida. There is not much new with me, I've just been staying busy working at Under Armour and covering high school basketball and wrestling lately. There is plenty to cover today, so let's get to the links.
Antonio Carlos Linked with Fluminense
Orlando City center back Antonio Carlos was linked with a move back to Brazil, with Fluminense reportedly close to finalizing a deal to sign him.
Carlos initially joined Orlando on loan from Palmeiras before the 2020 season. Following that season, the club signed him to a three-year contract with an option for an additional year. The 30-year-old has been a key part of Orlando's defense under Head Coach Oscar Pareja, although Carlos missed some time this past season due to injury.
Emily Madril Agrees to New Contract With the Pride
The Orlando Pride announced that defender Emily Madril has reached an agreement with the club on a new three-year contract through the 2026 NWSL season. Madril just finished her first season with the Pride, making 27 appearances for the club across all competitions and leading all rookies with 1,977 minutes played in the NWSL regular season. She was already signed to a three-year deal through 2025, but the Pride were able to find a way to keep her with the club for another year. Now the club can work on retooling its roster with a back line anchored by Madril and Rafaelle.
MLS 2023 College Showcase Begins Today
Major League Soccer announced the 44 invitees for the 2023 MLS College Showcase. The event will kick off today through Dec. 9 in Phoenix. One local player to keep an eye on is defender Jahlane Forbes out of Wake Forest. Forbes is from Clermont, FL and joined Orlando City's academy in 2016. He has also played for Orlando City B, making three appearances. Forbes made 19 appearances for Wake Forest in the 2023 season, recording five goals and seven assists. Other top prospects to watch include Louisville defender Josh Jones, High Point's Jefferson Amaya, and Marshall forward Matthew Bell.
USWNT Beats China in Final Friendly of 2023
The U.S. Women's National team defeated China 2-1 at Toyota Stadium in its final match of 2023. The USWNT trailed 1-0 at halftime, but bounced back in the second half thanks to a pair of goals and a solid defensive effort. Jaedyn Shaw gave the USWNT its winner in the 79th minute, scoring in her hometown in a memorable moment for the 19-year-old. It was the USWNT's second win over China this month after winning the first match 3-0 this past Saturday in Fort Lauderdale.
Former Lion Daryl Dike Nears Return with West Brom
After being sidelined with an Achilles injury since March, former Lion Daryl Dike could make his return to West Brom this month. Dike has been back at training with the club since last month to work his way back to fitness, and West Brom's manager, Carlos Corberan, stated that that he would be an option in the squad by the end of the December if he keeps progressing well. The 23-year-old joined West Brom in December of 2021, but injuries have limited his playing time while in England.
Free Kicks
The Orlando Pride had a message for former Pride goalkeeper Erin McLeod after her farewell ceremony with the Canadian Women's National Team during its friendly against Australia on Tuesday.
The Chicago Fire have announced that Frank Klopas will return to the club to serve as head coach for the second time. Klopas was the head coach for the Fire from 2011 to 2013 and was the interim coach this past season after Ezra Hendrickson's departure in May.
Minnesota United announced that Sean McAuley will remain with the club as its interim head coach going into the 2024 season.
Former Portland Timbers Head Coach Gio Savarese is reportedly in consideration for the open head coach position with the New England Revolution.
The Seattle Sounders have reached an agreement with goalkeeper Stefan Frei on a new two-year contract that will keep him at the club through the 2025 season.
---
That will do it for me today, Mane Landers. Enjoy your Wednesday and I'll see you next time.
2023 Orlando City Season in Review: Junior Urso
The Bear returned unexpectedly in the middle of the season to bolster the Orlando midfield.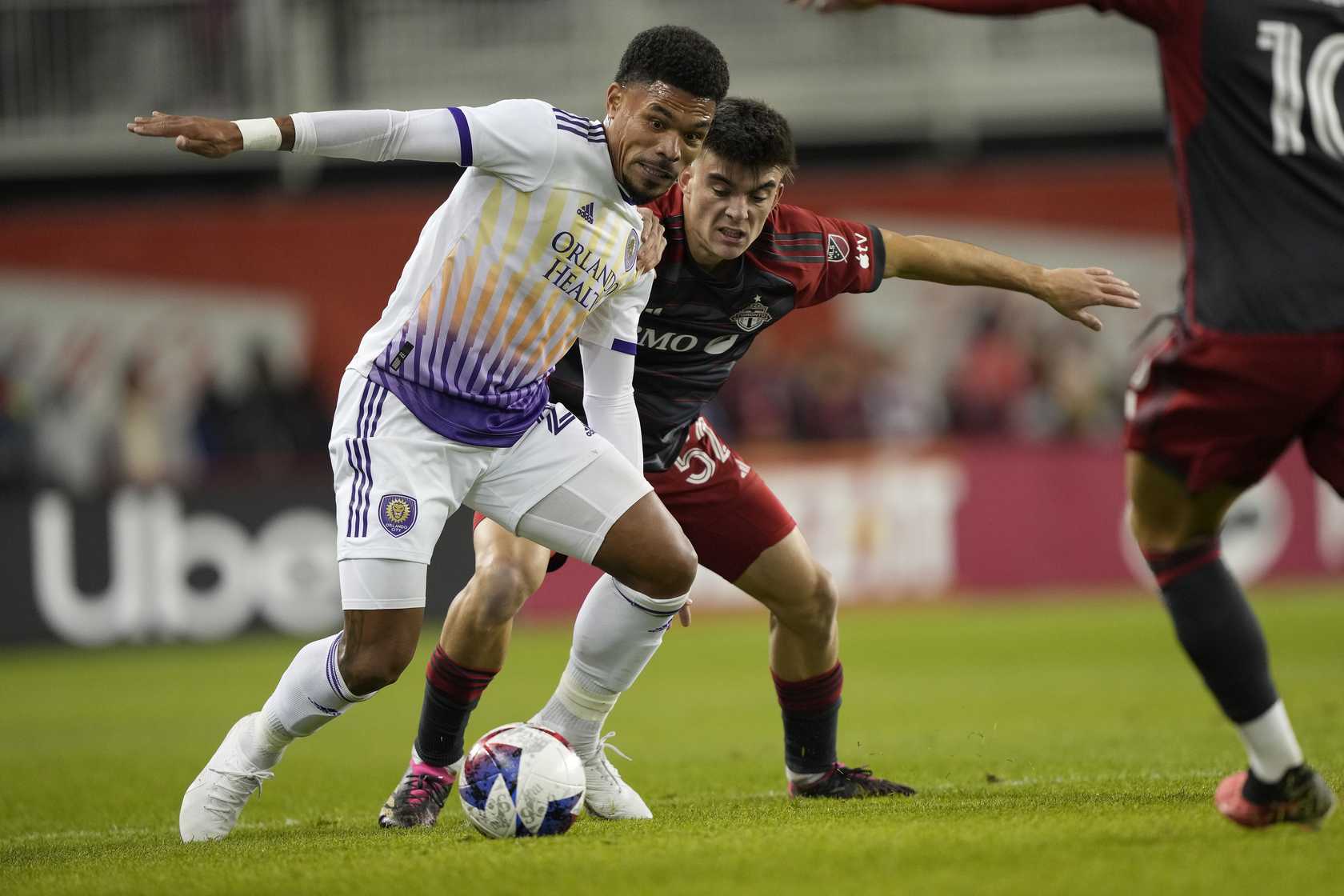 Midfielder Junior Urso joined Orlando City on Jan. 13, 2020 from Brazilian giants Corinthians on a multi-year deal. The Bear spent three years in purple before he and the club mutually agreed to part ways, terminating his contract for personal reasons on Nov. 10, 2022. Upon his return to Brazil, Urso joined Coritiba, but injuries limited him to just seven appearances. In a surprise move, Urso rejoined Orlando City on July 19, returning to the City Beautiful and accepting a backup role behind the Lions' double pivot of Wilder Cartagena and Cesar Araujo.
Let's take a look back at Urso's 2023 campaign.
Statistical Breakdown
Urso made his return to the pitch for Orlando City on Aug. 20, following the club's run in Leagues Cup. In the MLS regular season, Urso made nine appearances (two starts), logging 250 minutes. Urso did not score a goal or assist on one, attempting just three shots, none of which found the target. The Bear completed 78.3% of his 115 total pass attempts but did not record a key pass or a successful cross. Defensively, Urso tallied two interceptions, five tackles, and five clearances. He committed two fouls, drew two on the opposition, and was booked just once.
The Brazilian also appeared in all three of Orlando City's playoff matches, all off the bench, totaling 98 minutes. He did not score a goal or assist on one, attempting three shots, one of which was on target. He completed 86.4% of his passes, including three key passes, but did not connect on a cross. Urso chipped in one tackle defensively, committed two fouls, suffered three, and was not booked in the postseason.
Best Game
With a little less than a third of a season in purple and gold and serving primarily as a reserve player, Urso's best match was his regular-season appearance on the road against Nashville SC on Oct. 4. The Bear came on for Facundo Torres in the 72nd minute and did what fans have always expected of him, which is to frustrate the living hell out of the opponent. Urso made sure that Nashville knew that he had entered the game, winning countless throw-ins, allowing Orlando to walk away with its first road victory at Nashville. Urso also recorded a shot in the match, which was the Lions' only attempt other than Duncan McGuire's goal, although it was perhaps a bit generous to call it a shot attempt. He passed at a 72.2% rate and recorded a tackle and a clearance and did his job helping the Lions see out a tight victory.
2023 Final Grade
As Urso came up short of the minimum total of 450 minutes played to receive a rating on our 1-10 scale, The Mane Land has no choice but to mark his grade as incomplete for the 2023 season. While it was a surreal experience just to see the Bear back on the pitch for Orlando City after his sudden departure, a delayed return to the pitch due to a lingering knock and the play of the midfielders in front of him on the depth chart limited his ability to leave his mark on the season. However, it's difficult to put a grade on the experience he brought to the squad.
2024 Outlook
Orlando City has yet to announce its end-of-season roster decisions as of this writing, but with Wilder Cartagena's loan spell expired, the Lions would be wise to pick up Urso's contract option for the 2024 season. If that happens, he would likely take up the No. 8 role with Araujo playing the No. 6 in Orlando's double pivot (assuming Oscar Pareja also returns). Urso could split time at the No. 8 if Orlando adds a new starting No. 10, because in that case, Mauricio Pereyra might see some time in that spot. If a permanent transfer or loan extension for Cartagena is secured, Urso provides value off the bench, although he's a bit pricey for a backup at $360,000.
---
Previous Season in Review Articles (Date Posted)