Meet Our Staff
Our History
Our Story (So Far)
The Mane Land began as a free WordPress site in September of 2014 (it's still on the web!). In just a few months, SBNation extended an invitation for us to join their network of team-specific sports blogs. We jumped at the chance to have a better-looking site with its own dedicated domain and the branding and support services that SBN offered.
We went live on SBN on Nov. 24, 2014 with our site content migrating over on that date and we officially announced our departure from our original site to SBN on Dec. 5, 2014. That same December, we published the first episode of The Mane Land PawedCast.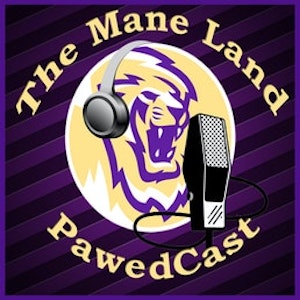 In March of 2015, just before Orlando City kicked off its inaugural MLS season, we published UpRoar, which was supposed to be the first episode of a monthly video series. Due to the time demands on our producer, a second episode never happened, so we never got to smooth out some of the rough edges, including the awkward "studio" format we had. Take a look:
Yeah, some of that content didn't age well, but at the time we felt really great about it!
In addition to Orlando City, we provided regular updates on then-affiliate Louisville City. We then broke the story on June 30, 2015 that the two clubs would end their affiliation agreement after the 2015 season and OCSC laid the groundwork for what became Orlando City B. We have covered all iterations of OCB — USL, USL League One, and MLS NEXT Pro — ever since.
In October of 2015, we began covering the Orlando Pride, as the NWSL announced the club would become the league's 10th team the following season. With three teams to cover regularly, we were busier than ever!
There were many highlights during our eight-plus years at SBNation. Seeing Orlando City move into its own soccer-specific stadium was certainly one of those. We covered a smattering of away matches, as well as all home games, plus international friendlies, World Cup qualifiers, the Copa America Centenario, the SheBelieves Cup, the Women's College Cup, the NWSL Championship, the Leagues Cup, the Concacaf Nations League, Concacaf Champions League, and even a U.S. Open Cup championship victory for Orlando City!
SBN announced in January 2023 that it was ceasing support to our blog, effective at the end of February. That was ultimately extended through March and our last day on the network was March 31, 2023. We made a lot of great friends across MLS and the NWSL blogosphere during our time at SBN and those relationships continue today as many of our colleagues have gone to independent sites or Substack newsletters to cover their various teams.
We wanted to continue, and to try to keep our users' experience as close to the previous site's as possible but to improve upon what we had there. However, we were in no financial position to start a new, independent site. Members of our community vowed to do whatever they could to help us continue, and in March of 2023, they came through with an overwhelming show of support through our crowdsourcing campaign. We were blown away by the response!
On March 24, 2023, SBNation released The Mane Land PawedCast to us and we joined the Fans First Sports Network (FFSN), banding together with many of the other podcasts that lost their support from SBN.
Those folks who contributed now have a permanent place on our site as our Founding Members. We hope we've made you proud with this website. We plan to add features as resources allow, and we welcome all feedback on potential improvements. Thanks to our Founders, we can continue telling the story of Orlando City, the Orlando Pride, OCB, and all things soccer-related in the City Beautiful through this site and our podcast episodes.
The Mane Land All-Time Staff Members
Complete TML Staff History
Click to open for a comprehensive list of all the folks who have officially contributed to The Mane Land since its inception (bold indicates current staff member).

Special thanks to all who have contributed to The Mane Land over the years!

Michael Citro (Sept. 2014-Current) – Founder, Managing Editor
Andrew Marcinko (Oct. 2014-July 2015) – Writer, Editor
Joseph Morgan (Oct. 2014-Dec. 2014) – Writer
Kevin Mercer (Nov. 2014-Oct. 2015; Feb. 2017-Nov. 2018) – Writer
John Rey (Nov. 2014-Feb. 2015) – Writer
Austin David (Nov. 2014-Aug. 2017) – Writer
Jeff Milby (Nov. 2014-Oct. 2016) – Writer
Casey Moore (Nov. 2014-Dec. 2014) – Writer
Jeff Leadbeater (Dec. 2014-May 2015) – Comments Moderator
Sean Rollins (Dec. 2014-Current) – Writer
William Crawford (Jan. 2015-Feb. 2015; March 2017-April 2017) – Writer
Austin Siegel (Jan. 2015-Sept. 2016 ) – Writer
Andrew Harrison (Jan. 2015-Oct. 2016; June 2017-Sept. 2017) – Writer
Wade Williams (Feb. 2015-Nov. 2016) – Writer
Joshua McKinney (Feb. 2015- May 2016) – Writer
Nick Leyva (March 2015-Aug. 2019 ) – Photographer
Matthew Rosado (March 2015-March 2015) – Writer
Cole Kellogg (March 2015-April 2015) – Writer
Scott Crumbly (March 2015-Sept. 2019 ) – Writer, Editor
Mike Levin (April 2015) – Writer
Kyle Foley (April 2015-March 2016) – Social Media Manager, Writer
Austin Warren (May, 2015-Jan. 2017) – Photographer
Ryan Randall (June 2015-July 2015) – Writer
Gavin Ewbank (June 2015-Oct. 2017) – Writer
Allen Etzler (June 2015-Dec. 2016) – Writer
David Rohe (June 2015-Current) – Writer
Brent Petkus (June 2015-Aug. 2016 ) – Writer
Daniel McGann (July 2015-Oct. 2016) – Writer
Rich Shock (July 2015-May 2016) – Editor
Robert Vega (Nov. 2015-May 2016) – Writer
Richard Paolillo (Nov. 2015-Jan. 2016) – Social Media Manager
Luis Hernandez (Nov. 2015-Aug. 2016 ) – Writer
Brad Newton (Nov. 2015-Aug. 2016) – Writer
Meg VanDyk (Nov. 2015-Feb. 2017 ) – Writer
Lindsay Harrison (Nov. 2015-June 2016) – Writer
Daniel Byrd (Dec. 2015-Aug. 2016) – Writer
Eric Ely (Jan. 2016-March 2016) – Writer
Gianluca Lia (Feb. 2016-May 2016) – Writer
Logan Oliver (March 2016-Dec. 2018) – Writer
Matt Starkey (March 2016-Aug. 2016) – Photographer
Josh Green (April 2016-Aug. 2016 ) – Graphic Artist
Nick Morales (May 2016-Sept. 2016 ) – Writer
Jeremy Croston (June 2016- Oct. 2016) – Writer
Carlos Romero (June 2016-Sept. 2020) – Photographer
Tiffani Hubbert (June 2016-Jan. 2017) – Social Media Manager
Robby Torrence (June 2016-Sept. 2016 ) – Social Media Manager
Saul Garcia (Oct. 2016-Nov. 2016 ) – Writer
Marcus Mitchell (Oct. 2016-Current) – Editor/Writer
Bryan Nelson (Oct. 2016-May 2017) – Editor
Adam Dupere (Nov. 2016-June 2017 ) – Writer
Tommy Leinenweber (Nov. 2016- Dec. 2016) – Writer
John Adair (Nov. 2016-Feb. 2017) – Writer
Guilherme Torres (Dec. 2016-July 2021) – Writer
Jorge Gallardo (Dec. 2016-June 2017) – Graphics/Video
Michael Neiemeier (Dec. 2016-July 2017) – Writer
Scott Carnevale (Dec. 2016-July 2021) – Writer
Braeden Mueller (Jan. 2017-Feb. 2017) – Writer
Alfredo Martinez (Jan. 2017-April 2017) – Writer
Daniel Turcios (Feb. 2017-April 2017) – Writer
Alex Mohr (Feb. 2017-April 2017) – Editor/Writer
Dan Garza (Feb. 2017-July 2017) – Writer
Jonathan Foreman (Feb. 2017-Aug. 2017) – Writer
Ben Sundock (March 2017-April 2017) – Writer
Bill Johnson (March 2017-Aug. 2017) – Writer
Ryan Nagel (April 2017-June 2017) – Writer
Matt Clark (May 2017-June 2017) – Writer
Ben Miller (Aug. 2017-Current) – Writer
Tom Saunders (Aug. 2017-March 2020) – Writer
Mike Spillane (Aug. 2017-Nov. 2017) – Writer
Brandon Turton (Aug. 2017-Sept. 2018) – Writer
Gabbi Feulner (Aug. 2017-July 2018) – Photographer
David Gray (Jan. 2018-March 2018) – Writer
Ethan Smith (Feb. 2018-Sept. 2018) – Writer
Alek Pierce (March 2018-March 2020) – Writer
Dan MacDonald (May 2018-Current) – Photographer
Jennifer Warren (Feb. 2019-Aug. 2019) – Writer
Jenn Glasheen (Feb. 2019-Jan. 2021) – Writer
Andrew Sharp (Feb. 2019-Oct. 2019) – Writer
Pablo Pinedo (March 2019-June 2019) – Writer
Mushtaq Nizamdin (July 2019-Aug. 2019 ) – Writer
Elliot Evans (Feb. 2020-July 2020 ) – Editor
Joshua Taylor (Feb. 2020-Current) – Writer
Daniel Finton (June 2020-May 2021) – Writer
Christopher Adams (Nov. 2020-Jan. 2021; April 2021-Nov. 2021) – Writer
Adrian Barragan (Nov. 2021-Aug. 2022) – Writer
Mike Kennedy (Nov. 2021-June 2022 ) – Writer
Ryan Smith (March 2022-Current) – Writer
Josh Munsey (March 2022-Oct. 2022) – Writer
Michael Rice (March 2022-June 2022 ) – Writer
Nic Josey (Nov. 2022-Current) – Writer