Important: If you are a Founder who donated through our GoFundMe campaign and your name is displayed below, but you don't want it to be, you must let us know via email and we'll remove it. Similarly, if you did want your name to show but you don't see it listed, there's a good chance you're listed as "anonymous donor," which is how we listed those who did not want their names made public and those who did not reach out to us to let us know how they wanted their names to appear.
Also, if your name is displayed incorrectly, please email us ASAP and we'll take care of it with our apologies.
---
When the Vox Media cuts in early 2023 eliminated support of many blogs and podcasts across the SBNation network, we didn't see how The Mane Land would be able to continue. Not only would the small financial support from SBN go away, but there were costs involved in starting a new independent site that we could not take on ourselves. None of them individually were too bad on their own, but they quickly added up.
But the community stepped up and overwhelmed us with their offers of support. Without the people listed here — and a few who wished to remain anonymous — our run of eight-plus years would likely have come to an end. These people allowed us to continue covering Orlando City, the Orlando Pride, OCB, and all things soccer-related in the City Beautiful via our stories and podcasts. We have been humbled and we thank you all.
— The TML staff
---
Those Who Manned the Digital Wall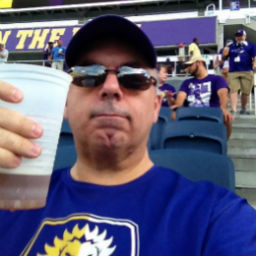 Founder
Michael Citro — Founder and Managing Editor
---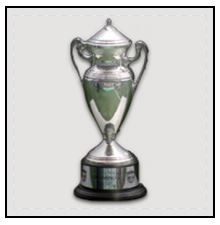 Platinum Founders
| | | | |
| --- | --- | --- | --- |
| | | | |
| Mike Aller | Christian Alleva | Sam Atkinson | C. Ronde Baquie |
| | | | |
| Anonymous Donor | Austin Burns | Brian Butts | Sam C. |
| | | | |
| Haley Carter | KF Chin | Eddie Cosme Jr. | Kevin Deckers |
| | | | |
| Hometown Soccer Gal | Andrew DeSalvo | Nicholas Dijkhoffz | Basil Dixon |
| | | | |
| Robert Draper | Anonymous Donor | Yan Fernandez | Brian Furgala |
| | | | |
| Anonymous Donor | Lee Gavlick | Arjun Govindan | Gary Harris |
| | | | |
| Jerry Hogan | Dave Huffman | Anonymous Donor | Anonymous Donor |
| | | | |
| Jose Jimenez | Anonymous Donor | Nic Josey | Matthew Kelsey |
| | | | |
| Chris King | Tyler Klink | Jon Kukor | Michael Lupton |
| | | | |
| Dan MacDonald | Aaron Marcks | Tom Mauch | Jack McAllister |
| | | | |
| Kevin Mercer | Ben Miller | Erik Minton | Steele Mycroft |
| | | | |
| Anonymous Donor | Anonymous Donor | Gerald Nichols | Anonymous Donor |
| | | | |
| Jeff Olson | Henry Pérez | Anonymous Donor | Robert Ramus |
| | | | |
| Jennifer Rogers | David Rohe | Joe Ryan | Matthew Schartiger |
| | | | |
| Robert Shirk | Josh Simon | Ryan Smith | Jordan Theis |
| | | | |
| David Victor | Tim Webster | Phillip Yohner | Collin York |
| | | | |
---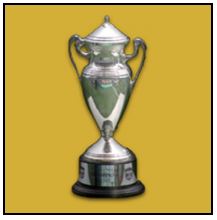 Gold Founders
| | | | |
| --- | --- | --- | --- |
| | | | |
| Joseph Angel | Matt Baker | Barry Brown | Anonymous Donor |
| | | | |
| Colin Ferris | Mark Frank | Anonymous Donor | Eric Gebers |
| | | | |
| James Hill | Jake Hinkle | Scott Hubbard | Anonymous Donor |
| | | | |
| Anonymous Donor | Todd Michaels | Santana Parrino | Daniel Phillips |
| | | | |
| W. Tucker Retherford | Anonymous Donor | Dave Shine | Caleb Shirey |
| | | | |
| Jason Shumate | Alex Torres | Jeff Van Anda | |
---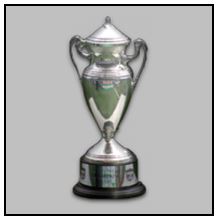 Silver Founders
| | | | |
| --- | --- | --- | --- |
| | | | |
| Matt Cox | Lisa Erickson | Anonymous Donor | Anonymous Donor |
| | | | |
| Shelley Heffer | Benjamin Hendel | Anonymous Donor | Eric Lee |
| | | | |
| Kyle Little | Paul Lott | Jeff Mackey | Leon McIntyre Jr. |
| | | | |
| Anonymous Donor | David Pierfy | Alfred Richardson | Anonymous Donor |
| | | | |
| Anonymous Donor | Anonymous Donor | | |
| | | | |
---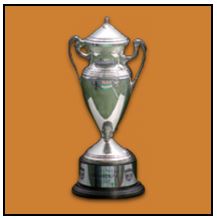 Bronze Founders
| | | | |
| --- | --- | --- | --- |
| | | | |
| Christopher Adams | Connor Brown | Boris Buchhorn | Anonymous Donor |
| | | | |
| Anonymous Donor | Anonymous Donor | Roberto Manzo | Tanner Rosolino |
| | | | |
| Matthew Waldschmidt | | | |
| | | | |
---
Founding Staff Members
| | | |
| --- | --- | --- |
| | | |
| Marcus Mitchell | Sean Rollins | Joshua Taylor |
| | | |