Orlando City vs New England Revolution: Five Takeaways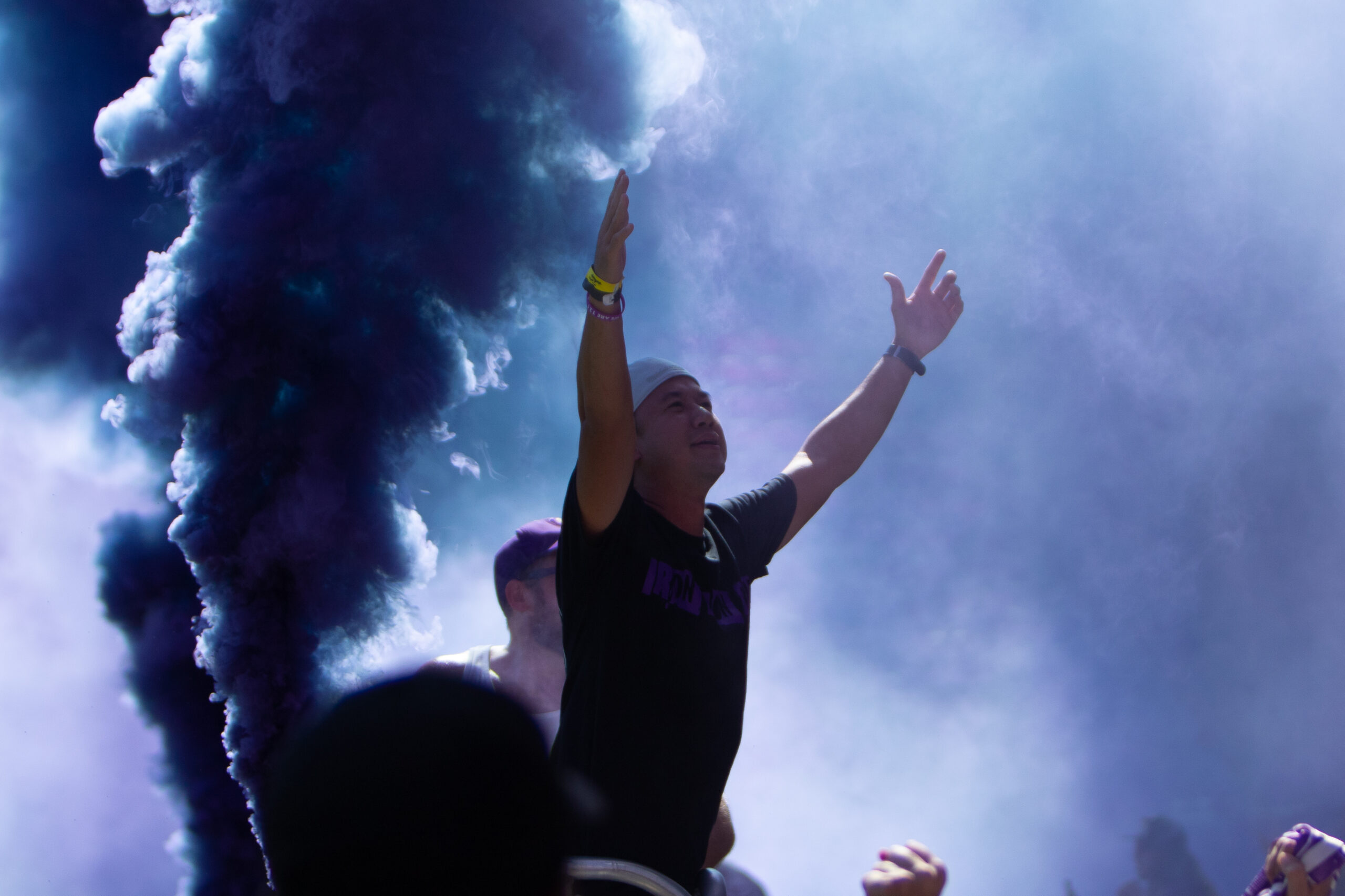 This one hurt on so many levels. With a chance at home to gain some ground on an Eastern Conference foe, one that is sitting in sixth place, the Lions came back twice to at least garner a point at home. This was certainly not a pretty match. In fact, it was pretty tough to watch at times, but a point is a point and it is easily better than what could have happened. Here are five takeaways from my vantage point, high atop section 120 from the match.
Yoshi is Amazing
I will go out on a limb here, albeit a very strong limb that I am not expecting many to try to break, that Yoshimar Yotún is the best player that the Lions have had. No disrespect to any of the other players on the roster, but Yoshi has been the best player for the club this year and showed it again tonight. It would seem that scouting reports around MLS also understand this as the past two matches he seems to have a bulls eye on his back. From the opening whistle, it was obvious that the New England Revolution defense was told to be very physical with him and not give him space. He had three assists in the match, so the Revs' plan didn't completely work, but they certainly tried.
The Experiment on the Left Isn't Working
Having Mohamed El-Munir on the left will always work, and moving him to the left midfield position has been an extremely good move, but having Victor Giro at left back has left many shaking their heads. He was out of position numerous times, which is probably just a byproduct of lack of minutes in the starting XI. You can see the thoughts, you can see the expectations, but a club at this level needs more consistency in its starting players. The passes and runs should be there, but they still aren't. El-Mo in mid is a great move, but he needs someone consistent behind him in the left back spot (Yoshi maybe).
Dom Needs Help
I have a feeling this will be repeated over and over, week after week, for some time. The club needs to find someone to pair up with Dom up top to help relieve the pressure he is constantly under. Clubs have scouted Orlando City, and they know that Dom will be alone up top, so what do they do? They basically have him double teamed by two center backs. Sure, Dom is pretty good at finding channels and seams, and getting himself into good positions to counter this, but can you imagine how dangerous he would be if there was just one more scoring threat on the pitch for the Lions in the run of play?
Individual Errors are Far Too Many
Again tonight, like so many other nights for the Lions this season and seasons past, individual errors in the first third of the pitch have cost the squad dearly. The Revs used a very high press, something that is becoming quite common in play, and it worked. What is the biggest contributing factor to those individual errors? Lack of consistency. I firmly believe that the lack of a consistent starting back line is the biggest factor in many of the goals conceded this season. It's one thing James O'Connor will need to fix, and fix quickly.
Playoffs? What Playoffs?
Although mathematically not eliminated yet, the serious chances of seeing the Lions make it above the red line took a drastic hit with the draw. It looks like the club is in for another rebuild of sorts, and O'Connor has some work cut out for him. Again, the fans find themselves looking at a club that has yet to "defy expectations," a third coach brought in right as the secondary transfer window opens, and a front office that believes that, at least in speaking to the public, has all the pieces need to succeed. I have yet to see that the pieces the club currently has are the ones to get the club to the playoffs for the first time in its brief MLS history, a history that is getting more and more troublesome by the week.
---
I hoped that this would be a week of play like the Los Angeles match, but it most certainly was not. The Lions were lucky to get a point out of this match. Also, I am not one to give into conspiracy theories (yes we landed on the moon, Russian number stations are real, Elvis does not run an ice cream shop in Alabama), but seeing a match reffed as this one was, and seeing that New England was called for over twice as many fouls as City, but only shown one card, versus the four (three yellow and one red) shown to Orlando is disturbing. I certainly hope PRO reviews the match, sees that Dom was onside, and the club appeals the red.
Lion Links: 11/28/23
Luciano Acosta named MVP, Americans in action, scheduling news for U.S national teams, and more.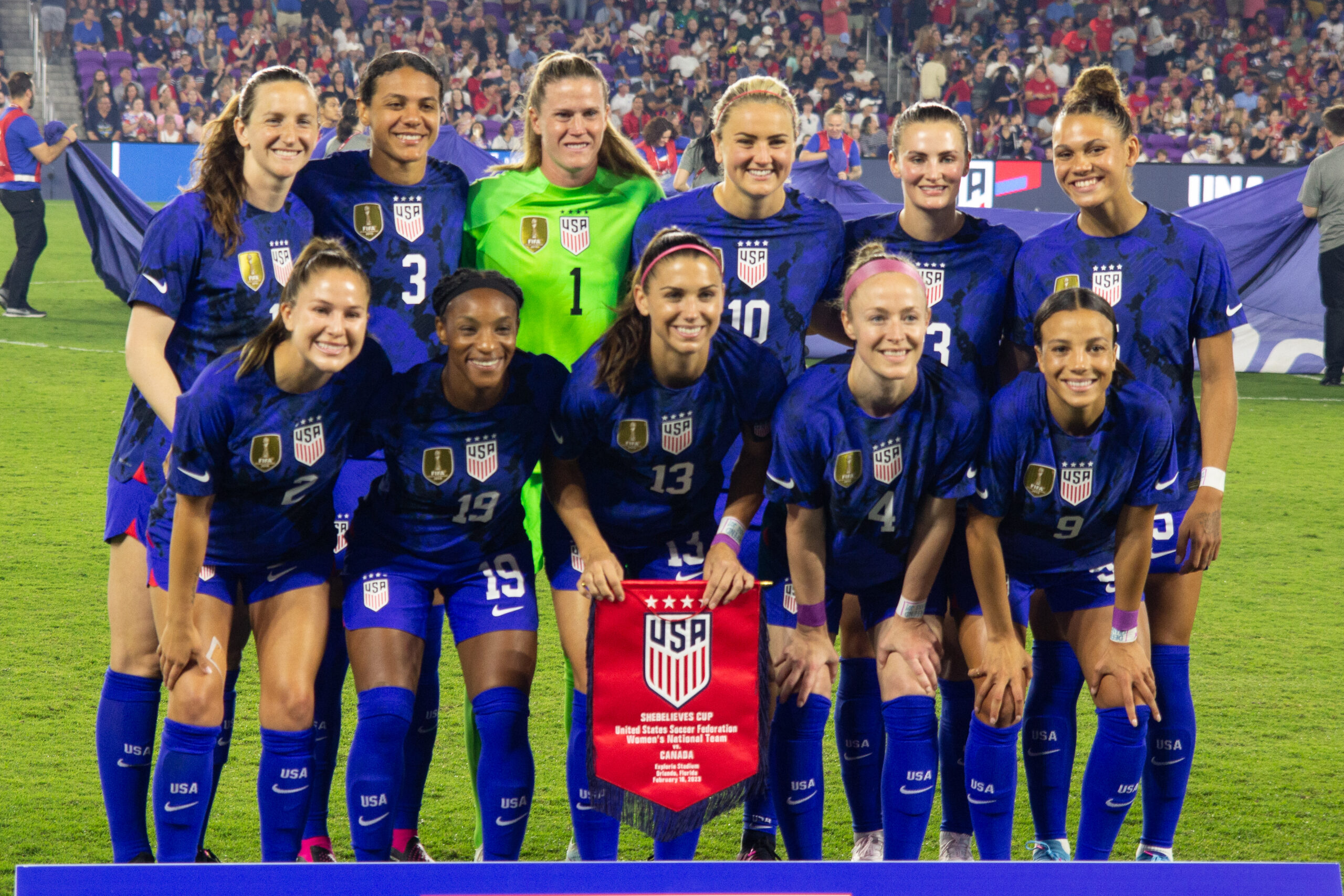 Happy Tuesday, everyone. I'm dragging a little today after having an extended period of time off for the Thanksgiving holiday, but there's no rest for the wicked and the only way out is through. With that being the case, let's get into today's news.
Luciano Acosta Wins MLS MVP
In a piece of news that plenty of people likely saw coming from several miles away, Luciano Acosta has been named Major League Soccer's Most Valuable Player. Acosta racked up 34 goal contributions during the regular season, finishing the 2023 campaign with 17 goals and 14 assists as the driving force behind his team's run to the Supporters' Shield. He was voted the best player in the league by quite some margin, and won the award in a landslide, taking 60.37% of the votes to Denis Bouanga's 14.97% and Thiago Almada's 6.46%.
American Stars in Midweek Action
There are a number of United States Men's National Team players that will be in action this week, with several UEFA Champions League clashes highlighting the viewing slate. Christian Pulisic, Yunus Musah and AC Milan will face Giovanni Reyna's Borussia Dortmund today in a game with huge ramifications for both teams. Malik Tillman, Ricardo Pepi, and Sergino Dest may play in PSV Eindhoven's match with Sevilla tomorrow, and a win would likely go a long way to securing a place in the Round of 16. Additionally on Wednesday, Brenden Aaronson and Union Berlin have a chance to make a big move towards a place in the Europa League, as a win over Braga would leapfrog the German club into third place in Group C.
USMNT & USWNT Scheduling News
The USMNT will open its 2024 slate of games with a match against Slovenia on Jan. 20 in San Antonio. The match will fall outside of an international window, meaning that the January camp roster will largely be made up of domestic-based players. The USMNT have faced Slovenia twice before, with the most recent time being a 3-2 win in Ljubljana courtesy of a Jozy Altidore penalty kick.
While we already knew that the United State's Women's National Team would play China PR on Dec. 5 in Frisco, we now know that one of the team's legends will be honored before the game. The U.S. Soccer Federation has announced that former Orlando Pride defender Ali Krieger, who stated in March that she will retire following the NWSL season, will be honored before the match. Krieger played 108 games for the USWNT and is a two-time World Cup winner with the team.
Notable Women's Players to Miss International Matches
A pair of high profile women's players will miss upcoming international games. First up, Sam Kerr will not feature in Australia's back-to-back friendlies against Canada due to a foot injury. Kerr has struggled with injuries this year and her availability was limited during this summer's World Cup.
Alexia Putellas will miss Spain's two Nations League matches against Sweden and Italy after picking up a left knee injury. Putellas had missed Euro 2022 due to an ACL tear, but was back to help her side win the World Cup several months ago. Fortunately for Spain, the team is well positioned atop its group and has enough players in the squad that it shouldn't feel her absence too keenly.
Free Kicks
A pair of Willian penalties and an early Alex Iwobi goal helped Fulham beat Wolverhampton, with American defenders Antonee Robinson and Tim Ream also starting.
New York Red Bulls forward Tom Barlow is reportedly headed to the Chicago Fire.
---
That's all I've got for you this morning. Y'all stay safe out there.
Lion Links: 11/27/23
Western Conference final is set, Jim Curtin wants Alejandro Bedoya to stay, action from top European leagues, and more.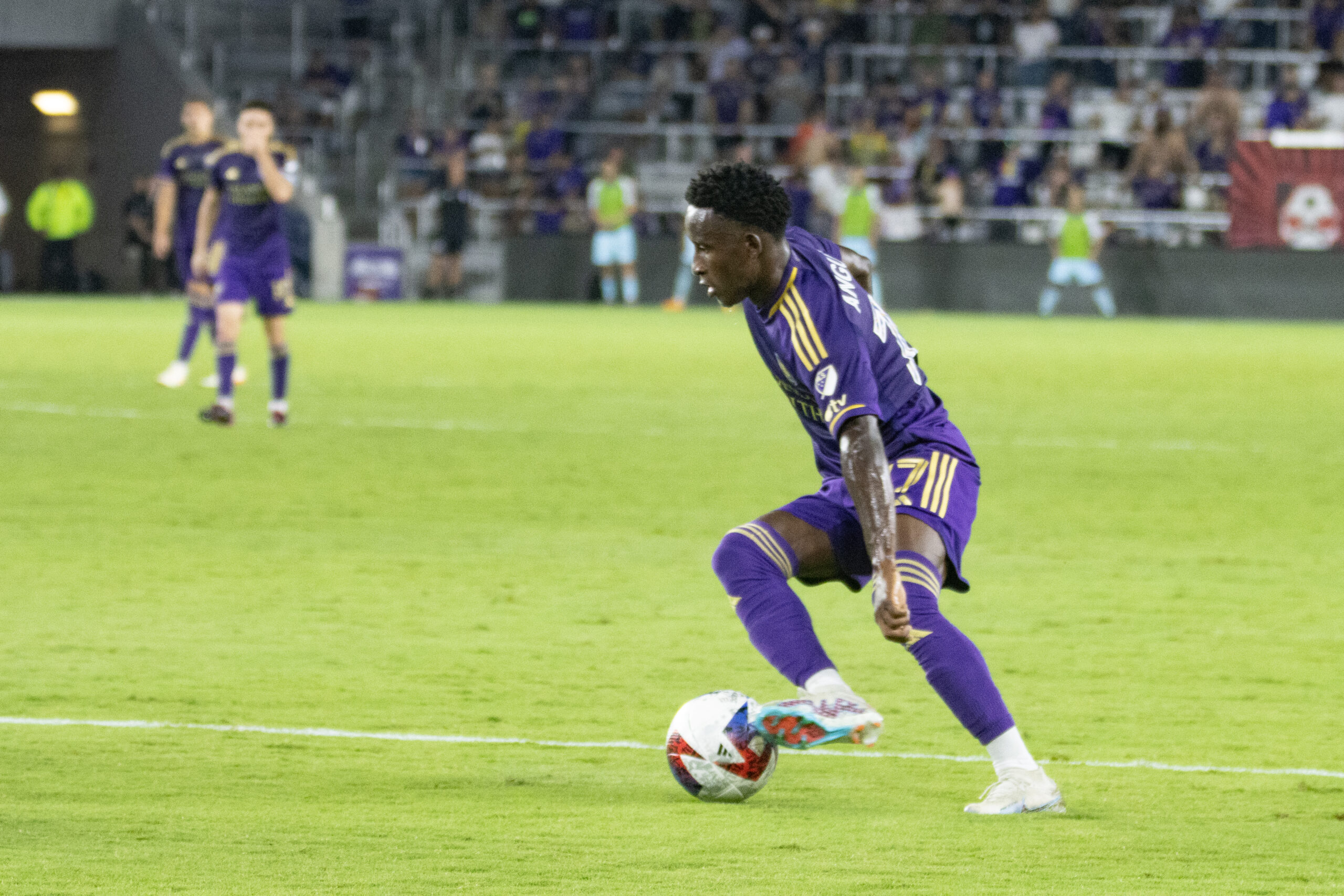 Happy Monday, everyone. Orlando City's season might not have ended the way any of us wanted, but 2023 was still a year with a lot to enjoy and be proud of for Lions fans. Before getting into today's news, let's wish Martin Ojeda a happy 25th birthday!
Western Conference Final is Set
The Western Conference final is now set, as the Houston Dynamo will be facing LAFC. Houston grabbed a 1-0 win at home over Sporting Kansas City in the first game of the night. Franco Escobar got the home team on the board in the 39th minute and that proved to be enough for Houston to book its ticket to the next round.
In the late kickoff, LAFC went on the road and got its own 1-0 win over the Seattle Sounders. Denis Bounga did what he does best and got the game's only goal in the 30th minute, and LAFC was able to see out the remainder of the match. Seattle didn't go down without a fight though, and Maxime Crepeau produced a string of outstanding second-half saves to deny the Sounders an equalizer.
Jim Curtin Wants Alejandro Bedoya Extended
Last month it was being reported that the Philadelphia Union were not planning on extending Alejandro Bedoya, whose contract expires now that the season is over. Following the Union's exit from the playoffs, Jim Curtin did not mince words when expressing his belief that Bedoya's time with the club should be extended, saying that Bedoya is bigger than anyone and that his work on the field speaks for itself. Things got really interesting when he appeared to take a shot at Philly's front office, saying "I think anywhere in the world, the head coach would have a say in what's up with this captain. I think there was a miscommunication for sure."
Action Packed European Weekend
It was a busy weekend in the top European leagues, and there's a lot to catch up on. We'll start in the Premier League, where Aston Villa beat Tottenham 2-1 to hand a third straight loss to Spurs. The victory saw Villa leapfrog Tottenham into fourth place and only two points behind Arsenal at the top of the table.
In Italy, Juventus and Inter Milan battled to a 1-1 draw in a clash between the two teams at the top of the table. The result means that Inter maintains its spot in first place, and keeps a two-point lead over Juve, and a six-point gap between AC Milan in third.
Finally, Rodrygo scored a brace and Jude Bellingham got yet another goal as Real Madrid beat Cadiz 3-0 to retake first place in La Liga from Girona.
Transfer Rumor Roundup
As always, the transfer rumor mill is turning 24/7, and that means there are some interesting stories to cover today. First up, Victor Osimhen is reportedly Chelsea's top transfer target during the upcoming January window. The Blues would likely need to break their transfer record to get the job done, but they've struggled to start the year and Todd Boehly isn't shy about whipping out his checkbook.
Arsenal is said to be interested in signing Douglas Luiz in January, but Unai Emery has made it clear that Aston Villa want to keep him, which is unsurprising given how important he's been for the team this season.
Finally, Steven Bergwijn says he's happy at Ajax despite interest from West Ham and Saudi Arabia.
Free Kicks
Alejandro Garnacho scored a completely absurd goal to spark Manchester United's 3-0 win over Everton.
---
That's all I have for you this morning. Y'all stay safe out there.
Orlando City vs. Columbus Crew: Player Grades and Man of the Match
How did your favorite Lions rate in Orlando City's 2-0 defeat in the conference semifinal against the Crew?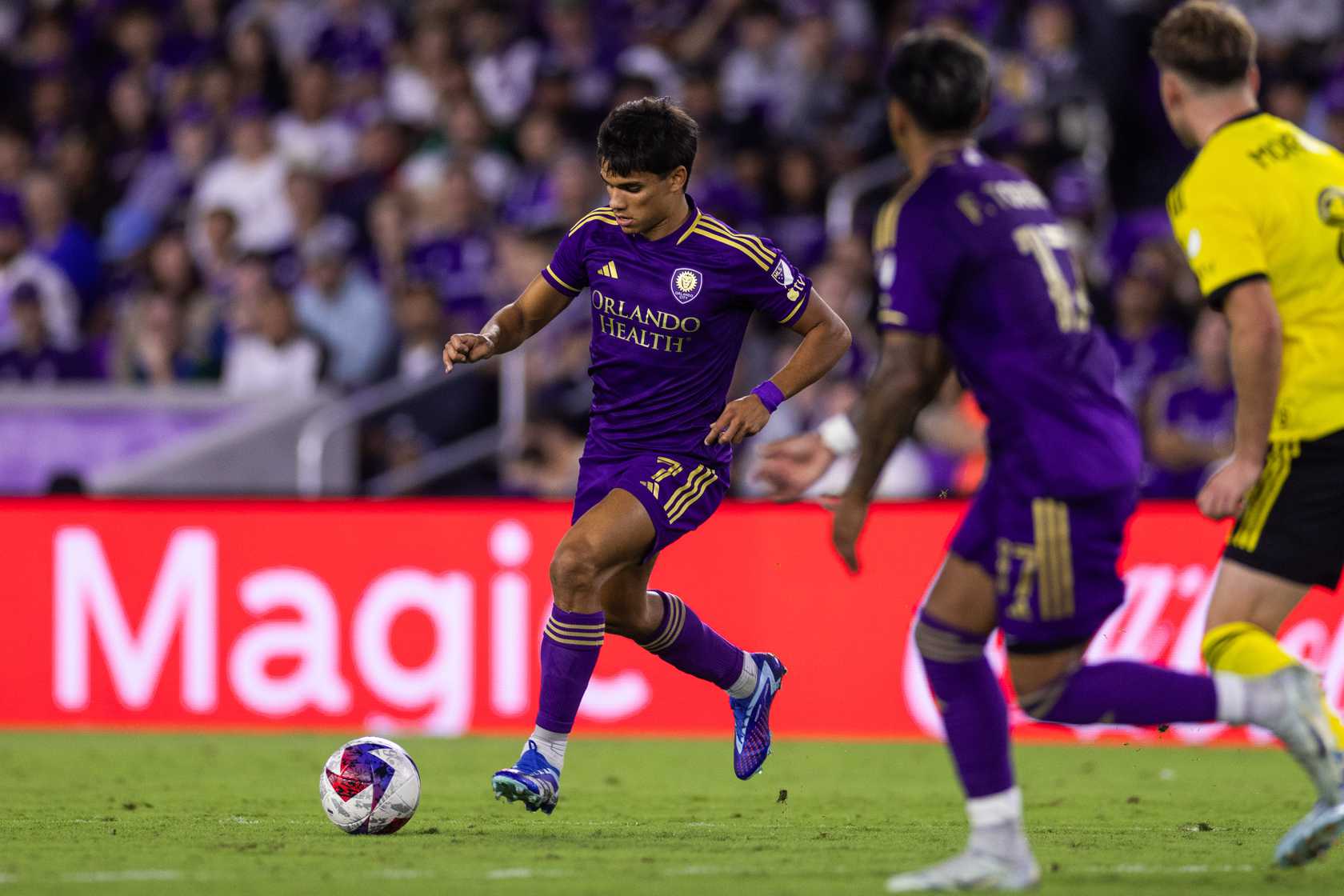 It is with a heavy heart that I bring to you the final player grades article of the season. After an outstanding regular season, the best by any margin in team history, the Lions fell 2-0 to the Crew in front of a sold-out Exploria Stadium, exiting the 2023 MLS Cup playoffs in the conference semifinal round. There were individual moments of strong technique but ultimately finding the back of the net which had plagued Orlando City at various times throughout the year turned out to be the difference between joy and sorrow.
Let's take a look at how Orlando City's players rated individually in the last match of the 2023 season.
Starters
GK, Pedro Gallese, 7 (MotM) — It's not often you give a good score and Man of the Match honors to the losing goalkeeper, but without several herculean saves by El Pulpo, the match may very well have never made it to extra time in the first place. For the vast majority of the match, his positioning was spot on, and he did well coming off of his line to win several balls from Crew corner kicks. The first goal was a bouncer through the six yard line across his box and while he initially got a touch on it, the rebound unfortunately was too close to the onrushing Christian Ramirez, who was able to get just enough of it to bundle it home. For the second goal, Gallese was about as far off his line as a keeper could be, but to no fault of his own. The minutes were winding down and with City down a man and a goal, the Lions had to push numbers forward and use him as a sweeper. Gallese's distribution could have been better, as he passed at a 67.6% rate and only completed eight of his 20 long balls. He also recorded a clearance and was credited with five saves on the evening.
D, Rafael Santos, 6 — This game seemed like a bit of a mixed bag for the young Brazilian defender. He got forward and tried to build the attack with either Ivan Angulo or Facundo Torres but his crosses more often than not sailed over heads and were far from threatening. Defensively, he was sound, nothing flashy, but put in a decent shift. He was 0-for-5 on crossing accuracy and just one of his seven long balls found its target. His passing rate was 71.4%. Defensively, he contributed two interceptions, two clearances and a tackle.
D, Robin Jansson, 6.5 — Jansson put in the type of performance that Orlando City fans have grown to expect match in and match out. That is not to say that it was a perfect performance as the Beefy Swede found himself out of position a few times which luckily amounted to nothing from the Columbus attack. Jansson passed well at 87% and 10 of his 17 long balls were accurate. Jansson led the team in touches (90) and total passes attempted (77) which probably goes a long way to speak to how the game was played from the Orlando perspective. Defensively, he recorded two tackles and three clearances and three blocked shots. Jansson was also credited with one shot, which was not on target and suffered one foul while not committing any.
D, Rodrigo Schlegel, 5 — Schlegel went full Schlegel in this one and you never want to go full Schlegel. The center back, who had been a staple of the starting 11 throughout the second half of the season, got the nod once again next to Jansson after the extended time off during the international window. After picking up a yellow card in the 16th minute of the match, Schlegel did well not to draw another serious call for 61 minutes. The problem is that the match still had 13 minutes to go and Schlegel was shown a second yellow for dragging down Diego Rossi to prevent him from getting to a long ball. Prior to being sent off, Schlegel led the team in passing accuracy by completing 94.1% of his passes while completing one of his three long ball attempts, and he was credited with a key pass. Defensively, he led the team in clearances, with five, and logged one interception, one tackle, two aerials won, and two blocked shots.
D, Dagur Dan Thorhallsson, 6.5 — I am not sure what the Icelandic national did prior to the match to the referee but it seemed clear that the two were not fans of one another and probably won't be following each other on Myspace any time soon. Thorhallsson grew into the fullback role quite well throughout the season and had what could be his best defensive moment of the year, when he broke into a full sprint to catch up and deflect a breakaway opportunity. Defensively, he recorded one tackle, one interception, a blocked shot, and three clearances. He passed at a 79.3% rate, and he was successful on one of two crosses and two of six long balls. He was shown a yellow in the 104th minute for subtly disagreeing with a foul call that went against him.
MF, Cesar Araujo, 6.5 — It was another solid night from the Uruguayan who was tasked with silencing both Rossi and Cucho Hernandez. His passing was a solid 88.9%, including a perfect three for three on long ball attempts, and he recorded one shot which was off target. The defensive midfielder recorded a team-high six tackles and one blocked shot. Araujo committed four fouls on the night and was issued a yellow in the 71st minute for persistent infringements. He was partly responsible for the Crew's opening goal by not getting rid of the ball, but to be fair to the Uruguayan, he appeared to get caught for a foul that wasn't given on the turnover that led to Ramirez's goal.
MF, Wilder Cartagena, 6 — The second part of the Lions dynamic defensive midfield duo failed to leave as much of a mark against Columbus as he did against Nashville. Cartagena passed at an 85.7% clip, contributing a key pass and completing four of his five long balls. He recorded one interception and one blocked shot while committing a team-high five fouls. Oscar Pareja, perhaps afraid of going a man down if Cartagena picked up a second yellow, sacrificed him in the 62nd minute to send more fire power onto the pitch by introducing Designated Player Martin Ojeda.
MF, Ivan Angulo, 6 — Angulo got into several dangerous places throughout the night using his speed as a weapon but failed to connect the dots when he could have put City on the front foot and in the lead. Despite getting a clear-cut breakaway, Angulo was not credited with a shot. He passed at a 90.9% rate, which was the best percentage of all midfielders. He was credited with one key pass, setting up an early chance for Facundo Torres, and did not attempt a cross or long ball. Defensively, he chipped in with two tackles. Angulo was subbed off in the 82nd minute as the Lions looked to shore up their defensive shape after going a man down.
MF, Mauricio Pereyra, 5.5 — The captain was unspectacular throughout much of his time on the pitch, especially in the first half, when it seemed like Columbus was running free through a large expanse of the Orlando midfield. Offensively, he did not attempt a shot and completed 78.1% of his passes. He was unsuccessful on his lone crossing attempt, completed two of his three long balls and was credited with a key pass. Pereyra won two aerial duels. He chipped in one interception while committing two fouls and drawing two as well. Pereyra came off in the 72nd minute for Junior Urso.
MF, Facundo Torres, 6 — Torres had the best early chance to put Orlando ahead in what was otherwise an ugly first half when he recieved a pass from Angulo and then peppered the ball just a few inches above the crossbar. He nearly set up a game-winning goal for Martin Ojeda, but his fellow DP just missed the net deep in stoppage time. Facu contributed two shots, which were both off target, and recorded two key passes while passing at an 82.6% rate, completing two of his three long balls. He won an aerial duel and was fouled once. Defensively, he contributed two tackles and one clearance.
F, Duncan McGuire, 5.5 — The breakout star from the 2023 campaign failed to leave much of a mark on the final game of the year. In a win-or-go-home scenario, one shot which failed to even fall on frame doesn't cut it. His passing rate of 66.7% was lowest out of the starters and he only won one aerial duel. He did manage to draw three fouls and contributed one tackle and once clearance. McGuire was subbed off in the 71st minute for Ramiro Enrique. His next task will potentially be the toughest of his young career…proving that a 13-goal, three-assist year was no fluke once the calendar turns to 2024.
Substitutes
MF, Martin Ojeda (62′), 6 — Orlando City fans will be left wondering what could have been as the DP super sub took a great through ball from Torres in stoppage time and shot it just wide of the corner post. Ojeda passed at a 68.8% rate and despite coming on as a substitute was credited with a team-high three key passes. Ojeda completed three of six crosses and one of three long balls. Defensively, he contributed one interception.
F, Ramiro Enrique (71′), 6.5 — Arguably the most potent of the substitutes, Enrique was brought on as fresh legs in an attempt to unlock the over-the-top game. Both of his shot attempts were on target (which now that I realize it, is the first time that I am writing that tonight) and he won four aerial duels. He completed 50% of his 10 passes and was not accurate on his lone crossing attempt. If not for some outstanding goalkeeping, Enrique may have once again been the sparkplug that Orlando desperately needed. On defense, the forward contributed one tackle and two clearances.
MF, Junior Urso (72′), 6 — The bear subbed on for the captain with a little less than 20 minutes to go in the match but wound up playing for nearly a full hour when extra time was taken into account. He demonstrated strong ball control and did well in his time on the pitch. He passed a a 79% success rate and was credited with a key pass, which should have unlocked god-tier Kyle Smith if not for an outstanding save from the Crew keeper. Urso was unsuccessful on both of his crossing attempts and on defense was credited with a lone tackle.
D, Antonio Carlos (82′), 6.5 — AC came onto the pitch with Orlando down a man, looking to desperately force the game into extra time, and he helped accomplish just that. Carlos completed 76.7% of his passes, including two out of four long ball attempts. Offensively, Carlos logged two shots, both which missed the target, and was fouled twice. Defensively, the Brazilian added two interceptions and two timely clearances while winning a team-high five aerial duels.
D, Kyle Smith (82′), 5.5 — The American defender had a terrific chance to bring Orlando level and hit a shot after a brilliant run with pace in the 100th minute. Unfortunately, Patrick Schulte was able to make the save to keep Columbus ahead. On the defensive side, Smith was caught up in the play which led to the first goal of the match, as he was just a step slow at being able to poke the ball out of bounds for a Crew corner kick instead of a Crew goal. He completed 84% of his passes in a little over 40 minutes of action but failed to connect on either of his two crossing attempts and only completed one of his four long balls. Defensively, Smith recorded one tackle and one clearance.
---
That's how I saw the individual performances on Saturday night as Orlando City was eliminated at the hands of the Columbus Crew. Let me know what I got right and wrong in your opinion. Be sure to vote for your Man of the Match in our poll below and provide your thoughts in the comments section.