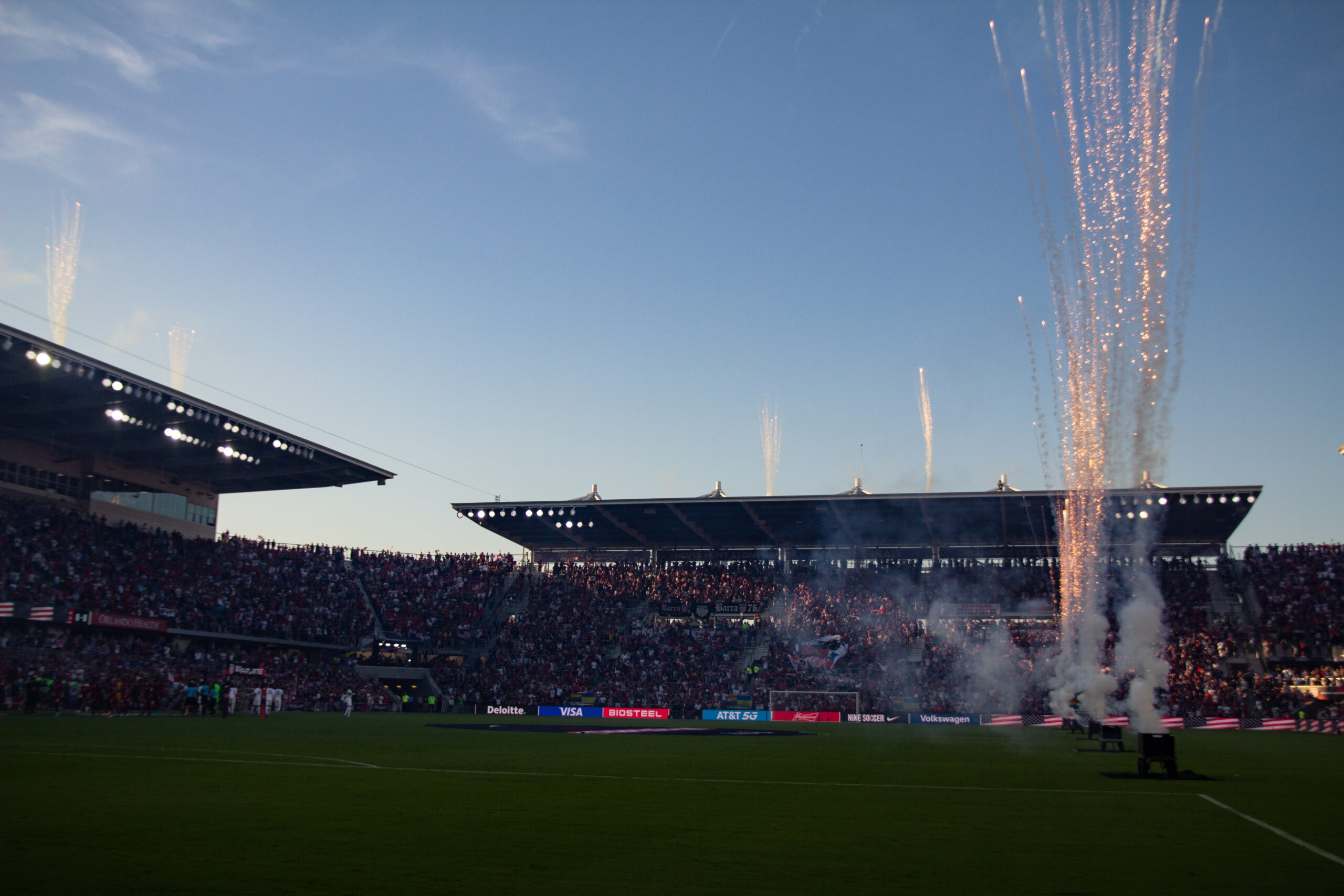 Merry Monday morning, Mane Landers! The season is underway, and if there's one thing we can all agree on, it's that PRO gonna PRO. Still, it's hard to be too upset after the team came back from the 2-0 deficit at the half. Make sure you go check out the coverage from the match, if you missed anything. As I write this article, I'm keeping an eye on the tornado warning that has decided to descend upon Tallahassee. So much fun. Now, let's get to the links!
The Lions Who Shined Brightest
There were plenty of Lions that performed well in Saturday's comeback draw with New York City FC. Designated Players Dom Dwyer and Nani both gave a glimpse into what this team is capable of and Chris Mueller provided hope that the team can rely on a player on offense other than one of the bigger names. But rookie Kamal Miller quietly stepped up to the plate and did well in his MLS debut as one of the team's center back. It wasn't a flawless game by any stretch for the Lions, but there flashes of brilliance that we will hopefully see more of this season.
McCaffrey Retires Amid Illness
Stephanie McCaffrey has decided not to return to the Chicago Red Stars due to an ongoing neurological illness. Despite battling the illness for a year, she, her family, and her doctors have decided that it is in the best interest of her health to not play soccer professionally. McCaffrey was originally the fifth overall selection in the NWSL draft, by Chicago. She was then traded to the Boston Breakers before returning to the Red Stars in 2016. Our best wishes go out to McCaffrey as she moves into the next phase of her life.
Making Money
If you listen to the Mane Land PawedCast, you know that I correctly predicted the 2-2 draw for the Orlando City match. It's not so impressive since I was bound to get one right after a few seasons of predictions. There is, however, a man who did something much more impressive (and lucrative) down in New Zealand. He took a $20 bet and turned it into $210,000 by successfully predicting the correct number of first half goals in eight football matches over the last three weeks. His predictions included two English Premier League games, four UEFA Champions League matches and a Spanish Cup match. I was so very proud of my prediction until I saw this guy.
English Premier League Results
This weekend, Manchester City jumped to the top of the league by defeating Bournemouth, while Liverpool only managed a point against Everton in the Merseyside Derby. There's still plenty of time for either Liverpool or Manchester City to win the whole thing, though they're both also playing Champions League matches as well. Manchester United kept its hot streak going with a 3-2 win over Southampton, and Wolverhampton blanked Cardiff City 2-0.
Free Kicks
It was cold for the Colorado Rapids home opener against the Portland Timbers. Actually, it was a snow-covered field, and Benny Feilhaber was thinking about when he was a kid playing football. It is hard to blame him given that it was 18 degrees, the lowest temperature for an MLS game.
A Brazilian women's soccer player is poised to make history this summer at the Women's World Cup, and no, it's not Marta.
🔘 Appeared in six consecutive #FIFAWWC tournaments since 1995
🔘 Shares record for most #FIFAWWC appearances with Homare Sawa
🔘 Only player to appear in every single Women's Olympic Football Tournament since first edition in 1996

Happy birthday, Formiga 🇧🇷🎉🙌 pic.twitter.com/E0CQFQ4GZi

— FIFA Women's World Cup 🇫🇷 (@FIFAWWC) March 3, 2019
---
You've made it to the end of the article. Just so you know, no tornado hit my house and I never lost power. We'll see who asks, and we'll know who read all the way to the end. Well done, Mane Landers! Go City!
Lion Links: 9/29/23
Orlando City prepares for CF Montreal, learning more about Duncan McGuire, Jack Lynn named to MLS NEXT Pro Best XI, and more.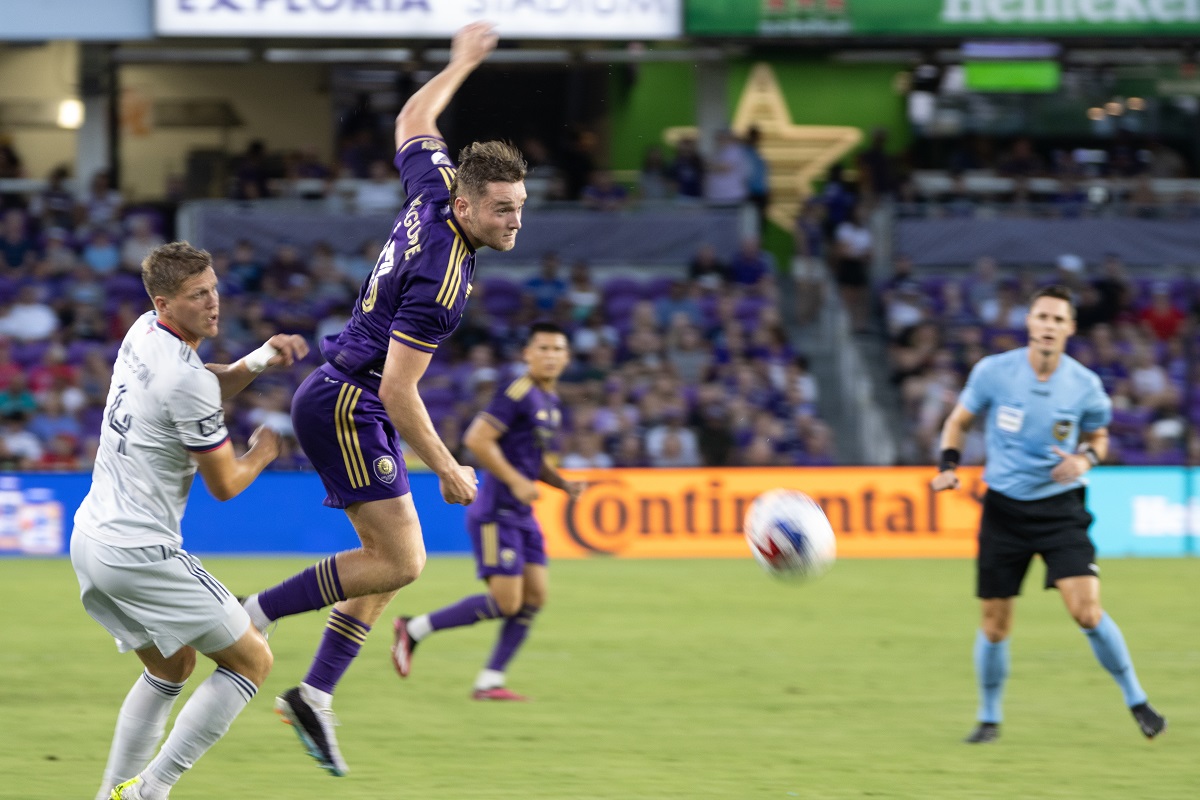 It's Friday, which means we're just one day away from a pretty busy weekend of Orlando soccer. It should be a pretty fun next few days, with Orlando City, the Orlando Pride, and Orlando City B all in action. I don't have many weekend plans beyond working and getting some writing and reading done. Let's get to the links!
Orlando City Prepares for CF Montreal
Orlando City hosts CF Montreal tomorrow night in a showdown between two Eastern Conference teams with just four games remaining this season. It's the second match between the two teams this year, with Montreal beating the Lions 2-0 in Canada on May 6. In the time since that game, the Lions have only lost three games this season and have not been defeated at home since April 22. Orlando's next win will be Head Coach Oscar Pareja's 60th with the Lions, and tomorrow's match could also break club records for most wins and points in a season. A win for the Lions would be massive to put some breathing room between them and the other top teams in the Eastern Conference.
Get to Know Duncan McGuire
Orlando forward Duncan McGuire was the latest to go under the microscope as part of the club's video series to learn more about the players. The rookie spoke on his upbringing as a middle child, as well as how he turned to soccer after struggling in other sports. McGuire also talked about his acrobatic goal celebrations and a clip is included of a time he didn't quite stick the landing after scoring for Creighton. It's a pretty fun interview, as he gave some details on how Mason Stajduhar is a quick learner when it comes to golf and how he wants to go out to dinner with Ana de Armas.
Jack Lynn Makes MLS NEXT Pro Best XI
Orlando City B forward Jack Lynn was named to the MLS NEXT Pro's Best XI for the second straight year. Lynn fueled OCB's offense this season, scoring 19 goals to help the Young Lions claim a spot in the playoffs. No MLS NEXT Pro player has scored more goals since the league's inaugural season last year than Lynn, who has 34 goals under his belt. The 23-year-old is joined on the front line of this year's Best XI with the two players he tied with for the Golden Boot, New York City FC II's Matt Myers and Colorado Rapids 2 forward Remi Cabral.
Orlando City B Takes On Columbus Crew 2 This Sunday
The Young Lions will play their first MLS NEXT Pro playoff game this Sunday when they face Columbus Crew 2 on the road at 5:30 p.m. It will be the third and final match between the two sides this year, with each claiming a big win over the other earlier in the season. No team that qualified for the playoffs has lost more road games than OCB this season, which may be why Columbus elected to face Orlando. However, Orlando's offense has been electric at times this year thanks to Lynn, Shak Mohammed, Wilfredo Rivera, and others. Sunday may be another wild game with the Young Lions involved and you can check it out on MLS Season Pass on Apple TV+.
Tahir Reid-Brown Called Up for Training Camp
United States U-17 Men's National Team Head Coach Gonzalo Segares called up 20 players for a training camp in Brazil to prepare for the U-17 World Cup in November. OCB defender Tahir Reid-Brown was the lone Orlando representative called up for this camp. The 17-year-old was called up to the U-17 team earlier this April for a training camp in Florida. He's had an impressive year, earning a spot in the MLS NEXT All-Star Game and making 10 appearances for OCB. The U.S. will take on Brazil on Oct. 4 and Oct. 6 in a pair of friendlies during this camp.
Free Kicks
Orlando City center back Rodrigo Schlegel unveiled the meaning behind his tattoos, including the ones for his parents and his biggest moments as a Lion.
---
That's all I have for you today. Hopefully the weather plays nice this weekend and you're able to do everything you have planned. Have a great Friday!
Lion Links: 9/28/23
Ajax is reportedly scouting Facundo Torres, Orlando Pride focus on upcoming matches, Houston Dynamo win U.S. Open Cup, and more.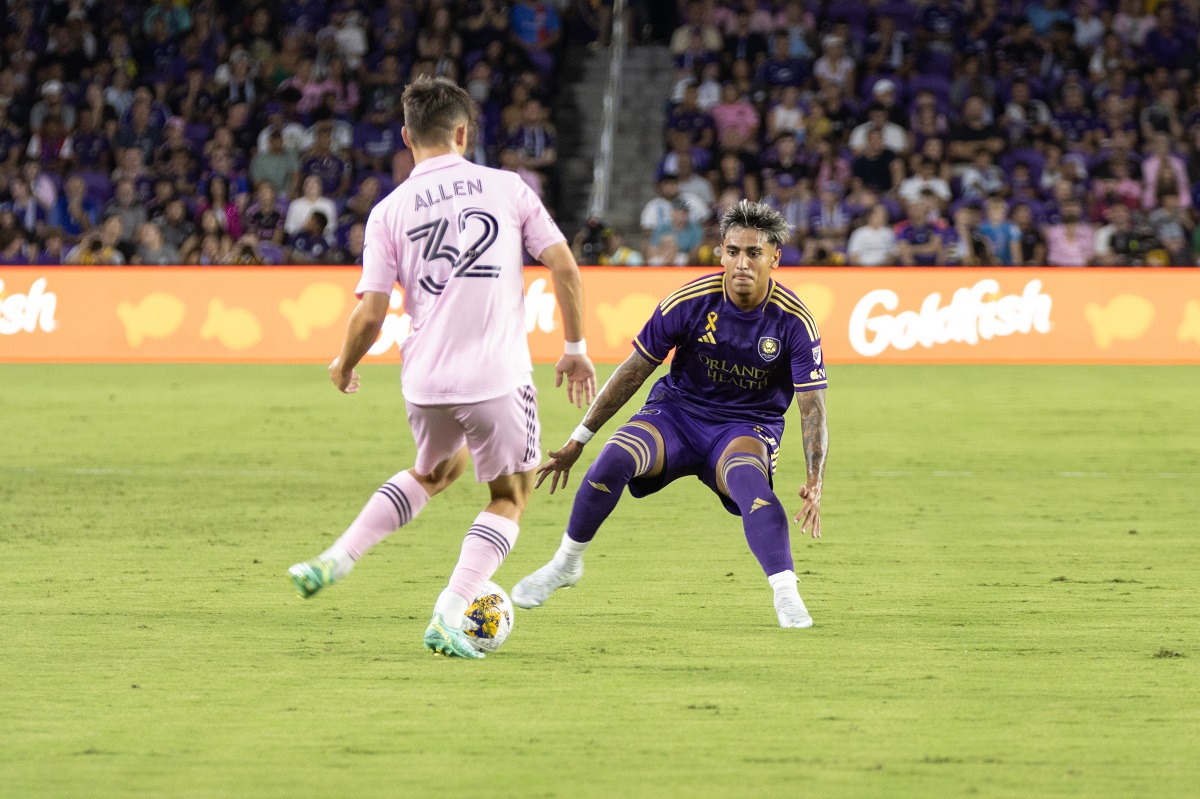 How's it going, Mane Landers? I hope this work week has gone smoothly for you as we get ready to bid farewell to September. It's been a hectic week for me, but I started and then promptly devoured all of Fourth Wing by Rebecca Yarros. It was a nice read, albeit a bit intense at times. I'm not sure what I'll read next as most of my reading list is packed up for a move, but if you have any recommendations then let me know in the comments below. Let's dive into today's links!
Ajax Reportedly Interested in Facundo Torres
Orlando City forward Facundo Torres has reportedly garnered the interest of Dutch club Ajax according to Fabrizio Romano.
It's not too surprising that Ajax, which currently sits in 14th in the Eredivisie with just seven goals from five games, has scouts keeping tabs on Torres. The 23-year-old has scored 12 goals this season, powering Orlando to second in the Eastern Conference. It wouldn't be the first time Torres has received attention from European clubs and likely won't be the last as he continues to impress with the Lions
Orlando Pride Focus During Playoff Push
The Orlando Pride are back in action on Monday for a crucial road match with Angel City FC. Both teams have 25 points this season, one point from the sixth and final playoff spot currently held by the Washington Spirit. It will be the first of three remaining games for the Pride this season, with matches against fellow playoff hopefuls Racing Louisville and the Houston Dash set for later in October. As a result, there's not much margin for error if the Pride wish to make the playoffs and Kylie Strom talked about how the team is focused for these games.
MLS NEXT Pro Playoffs Begin This Weekend
The first round of the MLS NEXT Pro playoffs kicks off this weekend with six matches that can all be watched on MLS Season Pass. Unlike last year, Orlando City B will be taking part and is set to face off with Columbus Crew 2 on Sunday at 5:30 p.m. Although the Young Lions have struggled on the road against Columbus, Jack Lynn and Shak Mohammed can make things difficult for the hosts. Hopefully we'll see OCB make Columbus regret its choice of opponent in the postseason. I like the wrinkle and mind games to the playoffs the new rule gave and am interested to see which of the lower seeds plays with a chip on their shoulder. The playoffs begin on Friday when Sporting Kansas City II hosts Austin FC II in a battle between the third and fourth seeds of the Western Conference.
Houston Dynamo Win U.S. Open Cup
The Houston Dynamo have lifted the U.S. Open Cup trophy after winning 2-1 on the road against Inter Miami. A pair of goals in the first half were enough for Houston to win its second U.S. Open Cup title after also winning in 2018. A goal in stoppage time from Josef Martinez made things interesting, but the Dynamo defense did well to secure the win and deny Miami its second tournament title this year. It was a strong end to a solid tournament campaign from the Dynamo, as they beat four MLS sides before taking down Miami in the final.
Albertin Montoya Hired as Bay FC Head Coach
Ahead of its inaugural NWSL season next year, Bay FC named Albertin Montoya as the club's first head coach. Montoya, who has lived in California for most of his life, served as the interim coach for the Washington Spirit in 2022 and also coached the U.S. U-17 women's national team in 2011. Bay FC General Manager Lucy Rushton spoke on how Montoya's name came up often while the club searched for a head coach, as well as how his skill at developing players will help build the club's foundation.
Free Kicks
Orlando City Head Coach Oscar Pareja called for the supporters to continue filling Exploria Stadium and pushing the Lions forward for the team's remaining home games this season.
St. Louis City midfielder Njabulo Blom won MLS Goal of the Week for his winner against Minnesota United. It was also the 23-year-old's first professional goal.
---
That's all I have for you today. Have a wonderful Thursday and rest of your week!
Lion Links: 9/27/23
Orlando City falls in power rankings, OCB will take on Columbus Crew 2 in MLS NEXT Pro playoffs, U.S. Open Cup final preview, and more.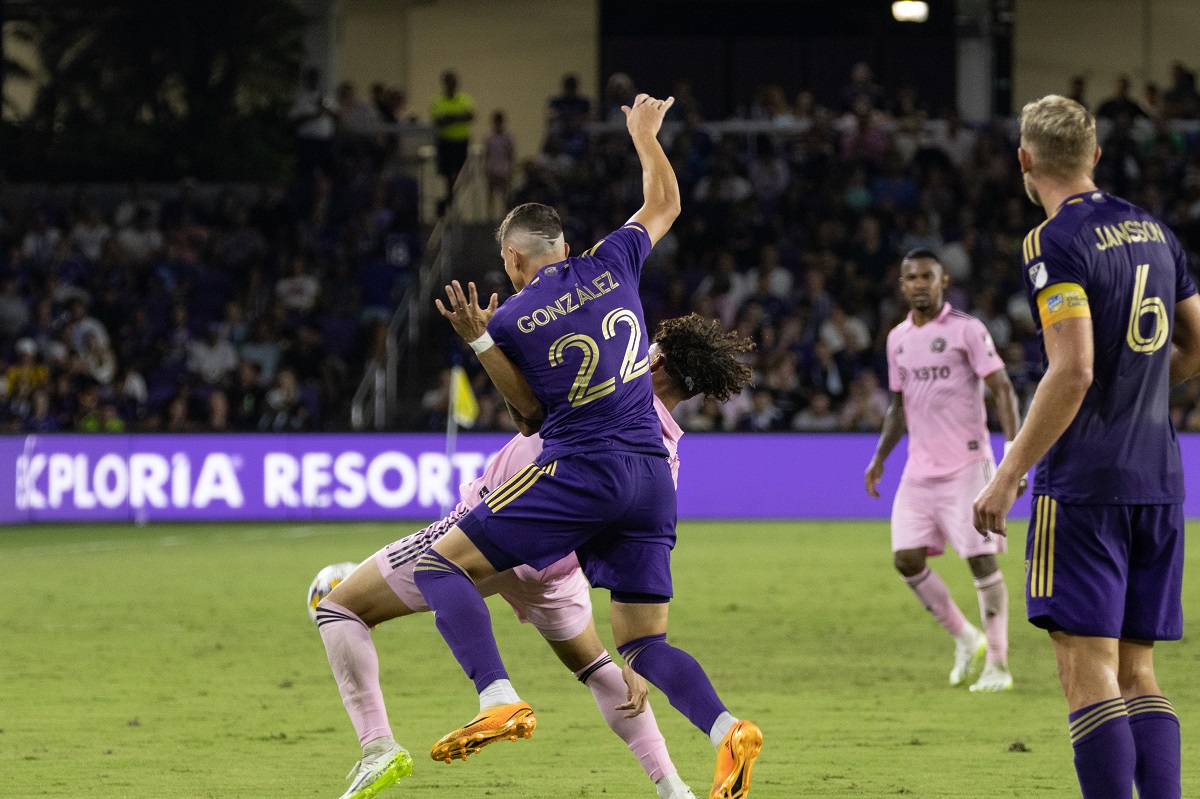 Hello, Mane Landers. I hope all is well with you down in Florida. There's not much new with me, I'm just staying busy at work lately and hoping to catch some soccer this weekend. There is plenty to cover today, so let's get to the links.
Orlando City Drops Two Spots in Power Rankings
The latest MLS power rankings have been released and Orlando City fell two spots to fourth. The Lions lost their midweek matchup 2-0 on the road against New York City FC last Wednesday and closed out the weekend with a 1-1 draw against rival Inter Miami at Exploria Stadium. It wasn't all bad this past week for the Lions, as Duncan McGuire scored his 11th goal of the year across all competitions. Despite losing to NYCFC a week ago, the Lions remain in second place in the Eastern Conference and are two points ahead of the Columbus Crew, Philadelphia Union, Atlanta United, and the New England Revolution.
OCB Will Take On Columbus Crew 2 in MLS NEXT Pro Playoffs
Orlando City B's opponent for the first round of the MLS NEXT Pro playoffs was announced on Tuesday, as it will go on the road to take on defending champion Columbus Crew 2 on Oct. 1 at Historic Crew Stadium. As part of the new playoff format that lets higher seeds choose their opponents, Columbus chose to host OCB in the quarterfinals. The Young Lions closed out their regular season this past weekend with a 2-1 win against FC Cincinnati and finished fifth in the Eastern Conference. The Columbus Crew 2 finished its regular season with a 3-2 win against Atlanta United 2 to place third. The clubs split the regular season series, with OCB winning 4-1 on Aug. 27 and Columbus winning 4-0 on May 14. The conference semifinals will be on the following weekend, and the MLS NEXT Pro Cup final is set for Oct. 22.
U.S. Open Cup Final Preview
The 2023 Lamar Hunt U.S. Open Cup will conclude tonight with the final at DRV PNK Stadium as Inter Miami takes on the Houston Dynamo. The match will kick off at 8:30 p.m. and you can watch the match on Paramount+ or CBS Sports Network. Inter Miami's journey included edging out Nashville SC 2-1 in the Round of 16 and needing to go all the way to penalties to knock out FC Cincinnati after a thrilling 3-3 draw in the semifinals. The Houston Dynamo began their run with a pair of 1-0 wins against the Tampa Bay Rowdies and Sporting Kansas City. Since the Round of 16, the Dynamo cruised past Minnesota United, the Chicago Fire, and Real Salt Lake to get to the final. Houston was on a seven-match unbeaten run before losing to Sporting Kansas City this past weekend. The Dynamo will look to add another U.S. Open Cup title after winning it back in 2018. Lionel Messi will reportedly be a game-time decision for tonight's final after he didn't play in Miami's draw with Orlando.
Spain Wins First Home Match Since World Cup Victory
Spain's women's national team won its first match since lifting the World Cup trophy last month, cruising to a 5-0 win against Switzerland in a UEFA Nations League matchup. After dealing with the fallout of former Spanish FA president Luis Rubiales and players boycotting call-ups to the national team before a deal was reached last week, the team wore wristbands that read "Se Acabo," meaning "this is over," and players from both teams held a banner with the same phrase before the match. Spain celebrated its win in front of a record-breaking crowd of 14,194 fans that came out to support the team at Nuevo Arcangel Stadium.
Free Kicks
Carrie Lawrence and the Orlando Pride were hard at work preparing for the match on Monday against Angel City FC.
Angel City exercised its club option to extend former Pride forward Sydney Leroux's contract through the end of the 2024 NWSL season.
The Canadian Women's National Team defeated Jamaica 4-1 on aggregate to book a spot in next summer's Olympics.
The Seattle Sounders have unveiled their new crest for next year.
---
That will do it for me today, Mane Landers. Enjoy your Wednesday and I'll see you next time.