TML Staff Roundtable: 2019 Orlando City Season Postmortem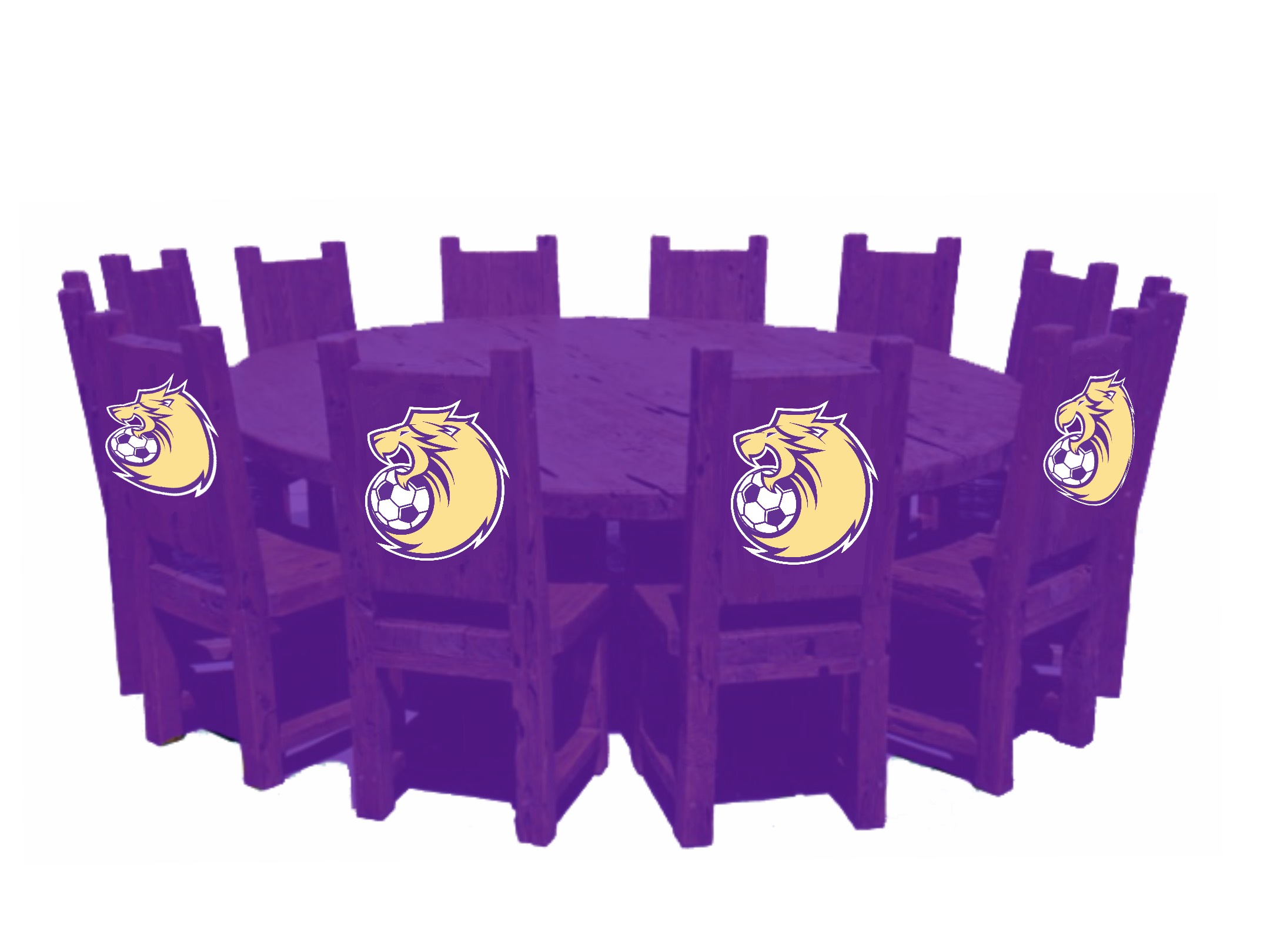 The 2019 season is over and it's time to reflect on what happened to Orlando City in 2019 and look ahead to what 2020 might hold in store. I reached out to the full staff of The Mane Land to get some answers and those are below. Not everyone responded but those who did are represented below in full. Since I usually cherry pick the best answers, this will be longer than the usual roundtable piece, so be forewarned: you may need to put a pin in this and come back to finish it later.
---
Orlando City improved in several areas and made a deep U.S. Open Cup run but again missed the playoffs. Do you think the Lions underachieved, overachieved, or merely "achieved" in 2019, and why?
David Rohe: I think they underachieved slightly. I did have them just making the playoffs in my predictions, and if a few things had broken differently, they would have. The defense improved massively, but did give up too many late goals to drop points. The attack was never addressed entirely, and with Dom Dwyer either injured or having a bad case of the yips, the club also lost out on points on the offensive side of the ball. There were only five points' difference between eighth and 11th place, and the final standing could have been much different if those factors hadn't all hit this season.
Ben Miller: For me, the club merely achieved. I was one of the people that didn't see this team making the playoffs at the beginning of the year and that's exactly what happened. I think the semifinal run leaned towards overachieving but the implosion down the stretch when chasing a playoff spot sort of balanced that out for me. Overall the team did what I expected: showed some improvement while also showing that there's still a long way to go.
Guilherme Torres: I agree that there was some progress, but I still think it's an underachieving season. Nothing outside of making the playoffs at the very least should be considered as so in my opinion, especially with MLS increasing the number of qualified teams to seven in each conference. Any year in which Orlando fails to make it to the playoffs, it should be considered a failure.
Andrew Sharp: After setting out the target of playoffs at the start of the season, it's impossible to say anything other than Orlando underachieved. Luiz Muzzi was clear that the organization believed the roster was good enough for at least seventh in the East and the team was there or thereabouts as late as mid-August but collapsed. Fewer than 10 wins, 22nd of 24 teams, taking four points from a possible 24 in a playoff race…the only achievement was a participation trophy.
Jenn Glasheen: I think the team underachieved, especially in relation to the talent on the field. While there were some improvements such as goals conceded, there was still no product in the end. In education, missing the mark would be considered underachieving. That is especially amplified when almost 60% of teams make the playoffs.
Scott Carnevale: I'd say the Lions "achieved." I don't think the playoffs were a realistic target this season. The skid at the end of the season was disappointing, but they were doing as expected all season. The overall play was much better compared to 2018, but there is still a lot of work to be done.
Sean Rollins: I think Orlando City underachieved in 2019 but met expectations. The expectation for this club is now to underachieve each season, which is what they did as they failed to make the playoffs for the fifth consecutive season.
Bearded Guy: Underachieved for sure. This squad is easily better than 11th in the East, better than a team with no back to back wins. I'm not saying playoff material, but I fully expected this roster to at least complete for the final spot.
My Take: Every team in MLS makes an annual goal of winning MLS Cup and making the playoffs, so with respect to my colleagues, to quantify this category solely on whether it made the postseason or not isn't a realistic barometer. The Lions were historically bad in 2018 and not enough was done to the roster to make it a playoff team. Orlando was never jumping from second-worst team in MLS to top seven in the conference in one season. I'm measuring the club's improvement in points and goals conceded, a decrease in lopsided losses, actually being in playoff contention until the end of match day 33, and just overall being a more difficult team to break down and beat and we got about what I expected aside from the winless streak at the end of the year. Had this team squeaked in, it would have overachieved. This roster still has holes, which I'll discuss more below. The club merely achieved. I'd say it underachieved if it hadn't been among the league's most improved teams. It had a long way to go, sure, but the journey of a thousand miles has to start with a step or two and City took those initial steps.
---
What do you make of the firing of James O'Connor? Did he do enough to earn another year with a more fully realized roster? Why or why not?
Dave: It really depends on what happens now. On The Mane Land Pawedcast I said that if they were to move on from O'Connor it needed to be one hour after the last match. It wasn't quite that fast, but it was the next day. I think he had the team trending in the right direction, and I would have liked for the front office to give him more time and the roster to compete, but it looks like the end of the season form doomed O'Connor. Add in that he wasn't Luiz Muzzi's hire, and it might have happened anyway.
Ben: I don't think firing JOC was the answer and I wish it hadn't been done. My biggest concern is that the culture he was beginning to implement will go out the window with whoever the new hire is. I also think that the team improved in a number of areas and was going in the right direction so I was looking forward to seeing what he would be able to do with another transfer window and preseason. The defensive improvement alone justified him getting another year, especially given the fact that the team was hamstrung offensively by the makeup of the roster. The one positive from the firing is that it was done as soon as possible after the season was over, but I don't agree with the decision at all.
Guilherme: I'm not sure if I would fire him if I were in charge, but I can totally understand why Luiz Muzzi did it. James was already in the club when he came in and it's possible that he wasn't the coach of his dreams. The results most certainly didn't put him in a good spot and if the front office really thinks he's not the idea fit with their ideas, then they made the decision at the absolute right time as it gives them plenty of time to look for a replacement.
Andrew: Regardless of whether it was "his" roster or not, O'Connor chronically underperformed both with a 2018 roster that managed to put together the club's longest ever win streak under the stewardship of Jason Kreis before O'Connor came in averaged 0.53 points per game with the same squad. After receiving several upgrades at key positions (Justin Meram to Nani, Scott Sutter to Ruan, Amro Tarek to Robin Jansson), he still leaves as only the second ever coach in MLS history not to achieve consecutive league wins and improved from the worst season in team history to the second worst. We saw that O'Connor can take a good USL roster and keep it good but that isn't what Orlando City needs.
Jenn: I'm not sure that it was necessarily the best move the club could make, but the club ending in 11th again I can honestly say I see why they've made the decision.
Scott: It is not surprising knowing this club's history, but extremely disappointing. He without a doubt should have been given another year as the team has gradually improved since he took over. With another transfer window under his belt I'm confident he would have taken the team to the playoffs in 2020, which should have been the goal all along. If Muzzi is calling the shots I will have faith in the decision, as he has yet to disappoint.
Sean: While James O'Connor struggled late in the year, I think he should've had another year. When you have three head coaches in five years, the blame has to be shifted from coaches and players to the front office. None of the three coaches have had the time to build anything before losing the position.
Beard: I think the front office should have given JOC one more season to right the ship. At some point, you have to question what the problem is, and I'm not sure that giving a coach in MLS 1.5 seasons is enough, especially when they are inheriting someone else's roster, and a number of new front office staff.
My Take: I'm already on record as saying there are valid reasons both to fire O'Connor and to keep him. If the club was going to sack him, it at least did so at the right time, as opposed to the awful timing of the Adrian Heath and Jason Kreis firings. With Muzzi saying that James O'Connor will be a great coach, it certainly begs the question that if he believes that, why fire JOC? Seems to me if you commit to a young coach, you have to let them develop the same as a young player. I doubt Orlando will be cutting Benji Michel anytime soon, so why O'Connor? To me, the most damning reasons to fire him were the final eight games of 2019 and the lack of consecutive wins in a season and a half. I'm fine with this move if the next coach does well, so I'm reserving judgment until a later date on whether this is the right move or not. This is a long way of saying I'm not sure O'Connor did enough to warrant more time but I couldn't tell you for sure that Bob Bradley or Bruce Arena could have gotten this team to the playoffs either.
---
If you were to jettison five players off the current roster, who would they be and why?
Dave: Sacha Kljestan, Lamine Sané, Cristian Higuita, Will Johnson, and Carlos Ascues. Kljestan and Johnson are both older players with big salaries, and I doubt they fit what Muzzi wants to accomplish. Sané is also a bit older, and while he has been a high point for the defense, I think the club can find another center back to be just as effective, but at a lower price. Higuita has shown flashes of becoming a better player, but he is often injured and if the club is to get anything for him, now is the time. Finally, I don't think Ascues has done enough to justify his salary, and the club can do better. Altogether, dumping these players would potentially free up over $3.6 million in salary. That's money Muzzi can spend elsewhere.
Ben: Danilo Acosta — simply put, I don't think Acosta has a place on the team. He played eight MLS matches and the last time he featured was in July. For me that says enough about his place, or lack thereof on the roster. Robinho — this feels harsh but I wasn't really on board with the Robinho signing in the first place, and while he did a decent enough job in the games he featured I think that the team would be better served going out and getting someone who brings more to the table. Kyle Smith — he improved as the year went on but I think the Lions need someone more capable of covering for Joao Moutinho if he's injured as much next year as he was this year. He had some especially poor performances earlier in the year and I think the Lions need to continue improving across the back four. Josué Colmán — loaning out the young DP and using the DP tag elsewhere says about all it needs to. He didn't see the field an overwhelming amount the last two seasons and I think that's telling in and of itself. He didn't seem to give the coaching staff much confidence in his ability to perform on the field, and I don't see any reason to keep him around. Sacha Kljestan — at this point in his career Sacha reminds me of Cesc Fabregas during his final days at Chelsea: a luxury type player who can bring an overwhelming amount of creativity when on the field, but who also requires one or two elite defensive midfielders to lock everything down in his vicinity to make up for his defensive shortcomings. To me, that isn't the type of player Orlando can afford to have right now, and it means that Sacha has to go.
Guilherme: Sacha Kljestan, Will Johnson, Cristian Higuita, Dillon Powers, and Kyle Smith. The first four are on pretty sizable contracts and haven't delivered to expectations. If you want to rebuild, you have to open cap space and by getting rid of them Orlando would do so. With Smith, I just don't think he's up to MLS level.
Andrew: Dom Dwyer — he'd be a fine number two if the team was to acquire someone above him, but Designated Player spots and Allocation Money are both far too precious to be burnt on statistically the second most ineffective forward in MLS. Sacha Kljestan — Red Bulls knew exactly what they were doing with Kljestan the same way Sporting Kansas City knew what it was doing with Dwyer in selling a high-salary player just before their decline. Former assist king Kljestan was all but phased out of contention under O'Connor and I don't see how his slow play fits back into the squad, especially with his contract expiring. Shane O'Neill — the most used defender by O'Connor in 2018, even the Irishman realized O'Neill was a liability in defense, leaving him out of numerous squads following a calamitous start to the 2019 season for him personally. Even Kamal Miller, who I don't think had a particularly good rookie season, is above him on the depth chart. Greg Ranjitsingh — Orlando City showed it had three perfectly usable goalkeepers this year. None of them are match winners and certainly none of them are worth wasting an international roster slot on like with Ranjitsingh. A two-time USL Cup winner with O'Connor at Louisville City, I guess from a sentiment standpoint it was pretty loyal but with Mason Stajduhar now also finally getting his first professional minutes while on loan with Tulsa this season, four goalkeepers is excessive. Santiago Patiño — he seemed to be the product of drafting out of spite and principle and not filling a need. Tesho Akindele has made a fine number two, Michel is the young prospect Patiño was drafted highly to be and, if Orlando chases a top forward like I'd expect it to, Patiño is a jettison candidate purely because he's surplus to requirement despite being cheap and fine depth in an emergency.
Jenn: Kljestan, Powers, Alex De John, Acosta, Patiño. These players are taking up roster spots and playing fewer and fewer minutes. If they're the floor, I think it's time to raise it.
Scott: Colmán — it was a good experiment bringing him on but he has not produced. It seems clear that he isn't in the team's plan as they sent him out on loan and it's time to move on. Lindley — the team is already overloaded with midfielders and Lindley does not seem to be developing as the team would want. Ranjitsingh — I think the team needs a better starting quality 'keeper and Brian Rowe should be moved to backup. I think Grinwis had a better season than Ranjitsingh, so Grinwis should remain on the roster. De John and O'Neill — they both have not been good enough this season and the team should bring in better quality depth in the back line this off-season.
Sean: Brian Rowe, Sacha Kljestan, Josué Colmán, Alex De John, and Oriol Rosell. Rowe's inability to commit on plays has been a problem. Kljestan is a good player but has struggled and fallen out of favor. Colmán hasn't shown what the club expected in making him a DP. De John is not ready for this level and I can't see him contributing. Rosell is the most expensive defensive midfielder at base salary and doesn't have the versatility of someone like Carlos Ascues.
Beard: Josué Colmán — I just do not see him becoming a good fit for this club. Sacha Kljestan — unless he is willing to take a massive pay cut. Santiago Patiño — Orlando will need to make room for forwards moving forward, and of those on the roster, this seems obvious. Dillon Powers — the club will need to thin the herd at defensive midfield. Dom Dwyer — I cannot keep waiting for Dom to snap out of whatever slump he is in.
My Take: There are several good ideas above, with regard to shedding salary and also replacing depth players with better options. Kljestan's salary needs to come off the books. I won't add Sané here because he was so damn good this year, but it would be great to get him to agree to a pay cut. I feel like the team has more or less already jettisoned Colmán, so I'll cheat and leave him out here. Acosta and Powers are taking up roster slots without pushing for playing time, which only stagnates a team. O'Neill is too easily broken down and hasn't worked out. One of the high priced central midfielders is my fifth choice here, and as much as I like all of them as players, I think the most expendable are Uri Rosell (salary), Higuita (most injury prone, highest salary and out of contract — bring him back cheaper?), Johnson (age and losing him during international windows), or Ascues (a bit inconsistent). I think my colleagues above are crazy for wanting to jettison Patiño, who is inexpensive, provides depth at a position of need, and still has plenty of upside.
---
Who are the five most indispensable players from this year's team?
Dave: Nani, Mauricio Pereyra, Dom Dwyer, Robin Jansson, and Benji Michel. I think that Nani and Pereyra are obvious choices. Dom had a bad year, but given his salary and contract status Orlando is not getting rid of him, so we might as well give him the support he needs. Jansson will seemingly break his leg for this club, and I love him being on the pitch. Finally, Michel showed enough in his rookie season for me to be excited about his potential.
Ben: Nani — I don't think there's a ton that needs to be said here, but he led the team in goals and assists and was the creative hub that was central to a lot of what the Lions did well. Easy choice for this list. Mauricio Pereyra — he only made six appearances for the Lions but bagged three assists while also bringing a level of creativity and calm to the team that Orlando desperately needed. He looks to be a quality player and a good piece for the Lions to build around. Robin Jansson — no disrespect to Lamine Sané, but I think Jansson is the more crucial half of the Lions' center back pairing. He was immense in game after game this season and, at 27 years old, looks likely to remain at his current level for some time. He also stayed fit for the majority of the season — a welcome departure from 2018 in particular when OCSC defenders were dropping left, right, and center. Ruan — when he's on his game he adds a couple different gears to the team and is close to unplayable. He's a cheat code for starting counter-attacks, has the speed to recover if he gets beaten, and has an eye for assists to boot. He definitely needs to be back. Will Johnson — every team needs a utility man and the Lions have a damn good one in Johnson. He runs his butt off, does the dirty work in the midfield, and for me is the glue that holds everything together when the team is playing well. If he leaves he'll be sorely missed.
Guilherme: I'd say Ruan, Robin Jansson, Sebas Mendez, Nani, and Dom Dwyer. That's a decent backbone for an MLS team and the Lions should build around these players, but still add some talent. I understand those who raised their eyebrows to Dwyer making the list, but I think he can still be a good player for this team if he gets his mind in the right place.
Andrew: Nani — simple, he's the best player on the team. Cristian Higuita — several people (including myself) have documented the significant impact Higuita has had on this team when he's both healthy and selected. The Lions have a wealth of options in midfield, which has further muddied the picture for the Colombian, who is worryingly out of contract at the end of the year. If he leaves, expect it to be one of the most haunting departures should he remain in MLS. Tesho Akindele — the Canadian forward was an absolute gem for Orlando, picking up the goal scoring slack left by Dwyer. Add to that he's on a very salary cap friendly contract, he's exactly the kind of value the lower teams scrapping for that final playoff spot look for to give them an advantage. Lamine Jansson — boom, two for one cheat code! On a serious note, the important thing to emphasize here is that Orlando City finally has a center back partnership in Sané and Jansson that it is able to rely on. The 2019 season saw the Lions' best defensive record since joining MLS and it's no coincidence that Sané and Jansson started 22 games together. Last season's most frequent partnership was Sané and Tarek, who played together just six times! They dovetail together nicely and are forming a really strong tandem, it would be foolish to upset that. Ruan — I'm not as high on Ruan as other people, mainly because his offensive output is based more on quantity than it does quality. That being said, the speedy Brazilian has shown an upside Orlando hasn't had at the right back position before. Better consistency in hitting his ceiling and he becomes an important piece to build around.
Jenn: Nani, Jansson, Ruan, Moutinho, and Pereyra.
Scott: Nani, Will Johnson, Ruan, Pereyra, Sané.
Sean: Nani, Tesho Akindele, Cristian Higuita, Robin Jansson, and Chris Mueller. Nani is the captain and leader of the team. Tesho is the team's lone quality goal scorer up top. Higuita possesses a physical presence that lacks in the rest of the team. Jansson is the one constant in the back. Mueller shouldn't start but provides an undeniable spark off the bench.
Beard: Nani, Lamine Sané, Robin Jansson, Sebas Mendez, and Benji Michel.
My Take: The TML staff was unanimous about Nani, although if there's a younger upgrade available, I'd take it (spoiler: there probably isn't, so I'll keep it unanimous). I haven't seen enough of Pereyra yet to know if he's in my five. The center back pairing of Sané and Jansson makes my list of five, although it sure would be great if Lamine didn't cost so much. He'll be difficult to keep this off-season, I think. That leaves me with two choices left. Moutinho would be on the list if he could stay healthy but so far he just seems to be a much better, left-footed version of Rafael Ramos. So instead I'll add Tesho Akindele and Benji Michel here because the former is a useful player at an affordable price and the latter has shown tremendous upside and his Homegrown Player status also makes him cap friendly (potentially, it depends on how he's officially rostered). I think he has the potential to be a consistent double-digit goal scorer if he gets minutes (which ironically would probably make Akindele expendable).
---
Where should the club place emphasis on bolstering the roster for 2020?
Dave: I've said many times on The Mane Land Pawedcast that the team needs an MLS 3.0 striker like Carlos Vela or Josef Martinez. That is priority number one. After that, more attacking midfielders to complement Pereyra, and a top MLS level goalkeeper. In keeping with my answers above, the club also needs to replace Sané, and have good backup center backs.
Ben: Attacking midfield. For the love of god let Orlando sign some creative, attack-minded midfielders. The team has so many defensive midfielders that I can't remember all of them and the lack of attacking verve showed both in the team's paltry goal-scoring numbers, and tendency to sit back and protect leads rather than pressing forward and putting games away. Defensive midfielders tend to defend, and if the Lions don't invest in some creative talent in the off-season then expect another rough season next year.
Guilherme: It's all over the place to be honest. Orlando needs at least two good players in each area of the field and sometimes it's tough to improve your team when you need significant upgrades in so many different spots. If they had to focus on one, though, I'd say midfield.
Andrew: Orlando City really struggled to contend with the injuries of both Ruan and João Moutinho, exposing the fact that most of the Lions' offensive threat came from the wide positions. Kyle Smith was a fine stop gap if you're the third-worst team in MLS, while Danilo Acosta disappeared off the face of the earth with Kamal Miller being preferred to the detriment of everyone, including Miller. Therefore, a versatile fullback to provide both competition and depth is a big need, as is an improvement in midfield to take some of the over-reliance on wide play away, although between Higuita, Sebas Méndez and Mauricio Pereyra, I'm hoping the new coach can cobble a coherent midfield together if the team feels it has more pressing needs. And so it should, as the biggest need won't be a surprise to anyone: an elite, Designated Player worthy striker to finally put the ball in the goal.
Jenn: The Lions definitely need to trim defensive mids and needs to add attacking players who can create chances and score goals. The team also needs a reliable left back replacement if injuries are going to continue to plague Moutinho.
Scott: It is time for the team to stop trying to find the next hidden gem and start signing proven players. Orlando City needs to get a big name player that is still in their prime, or just past it. The Carlos Rivas and Josué Colmán stories are old now. They need to sign a player or two that can help the team right away and has experience. Ideally, it would be an attacking minded player — whether a forward or attacking midfielder — who can help set up goals.
Sean: The club needs a go-to target striker. They need a guy who can score 20 goals and be counted on in big games. They haven't had that since Cyle Larin left.
Beard: Striker, attacking midfielder, and (obviously) coach.
My Take: I'd love for this club to add a forward in the Carlos Vela/Zlatan Ibrahimovic/Josef Martinez vein, but obviously those are few and far between. It's almost like saying I want the team to sign Lionel Messi or Cristiano Ronaldo (I do, but…well, you know). I'd settle for someone a bit lesser known who is nearly as effective — think Heber, Kacper Przybylko, Gustavo Bou, etc. But a scorer is essential for two reasons: it takes the pressure off Dwyer, who was fantastic when playing with Cyle Larin a couple years back, and the club needs to stop blowing the chances it creates and put a death grip on these games. The defensive third must be addressed by adding better quality depth across the back line and a goalkeeper who steals points rather than being only serviceable or adequate. If Pereyra is going to be the No. 10 and Nani can be relied on less to score and more to create for Dwyer and a new DP striker, then maybe just a bit more attacking midfield/wing depth will suffice, otherwise, find me a Carles Gil or a Miguel Almiron, please.
---
There you have it. It's a long piece but it's broken up into bite-sized chunks for your consumption. Look for additional roundtables through the off-season and hopefully through 2020 as well.
Lion Links: 12/2/23
The Pride sign a new keeper, the MLS playoffs continue, the USWNT is in action, and more.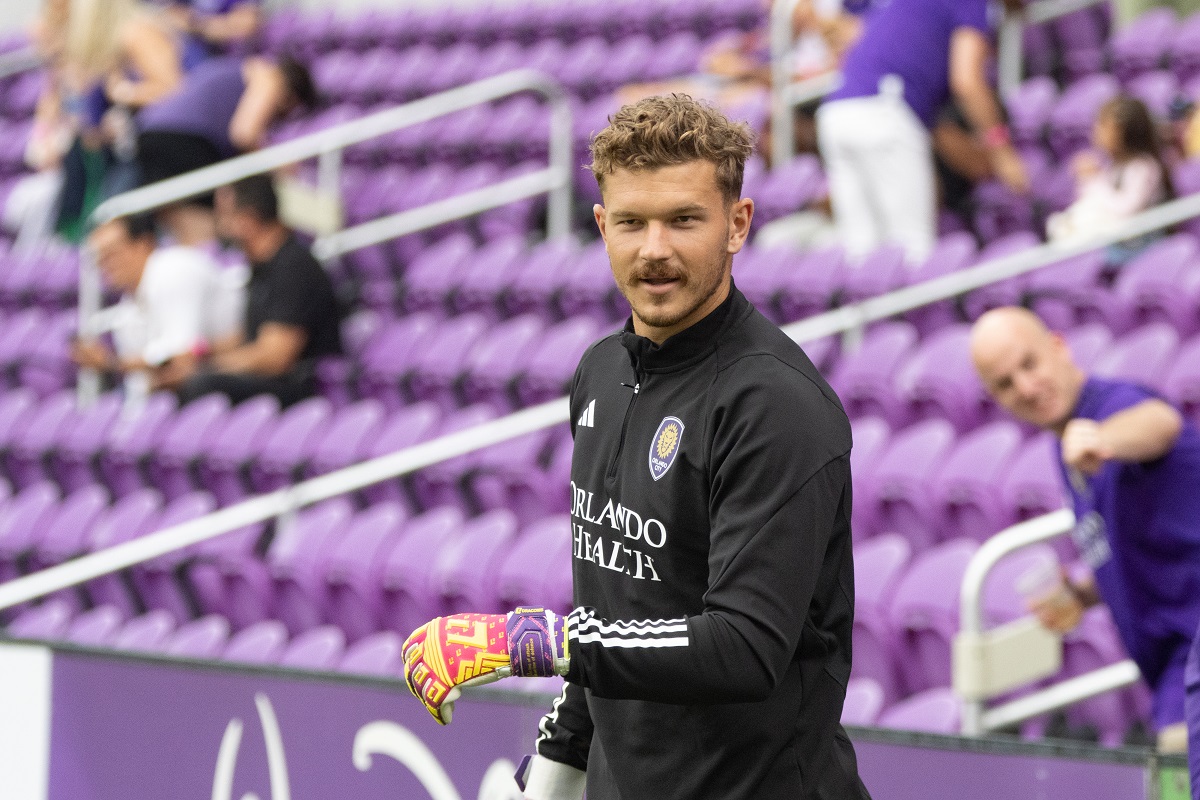 Salutations on this satisfactory Saturday, Mane Landers. We're heading for the home stretch of 2023, and what a year it has been. Make sure that you are catching all of our Season in Review articles for both the Orlando City and Orlando Pride players. Things tend to happen personnel-wise in December, so be prepared. Until then, let's check out today's links. But first, let's wish a happy 26th birthday to Orlando City goalkeeper Mason Stajduhar.
Pride Sign a New Keeper
The Orlando Pride signed Finnish goalkeeper Sofia Manner from FC Honka of Finland's top flight, the Kansallinen Liiga. With the addition of Manner, the Pride have four keepers on the roster heading into 2024. Manner is expected to compete for the starting job, though the same could be said of both Anna Moorhouse and Carly Nelson. It is unlikely all four netminders will be on the Pride once the season starts. Manner has international experience and was the best keeper in the Kansallinen Liiga.
MLS Conference Finals Tonight
I wouldn't blame you if you decided not to watch the remainder of the MLS playoffs after last weekend's disappointing result. However, if you are going see how it all sorts out, you might want to study up on the matches. We're all too aware that the Columbus Crew will be facing FC Cincinnati to see which club wins the Eastern Conference. Over on the other side, LAFC will take on the Houston Dynamo to determine the Western Conference champion.
MLS Player Moves
As the playoffs come to a close, the signings and transfers around the league are ramping up, but who will stay and who will go? New York Red Bulls midfielder Dru Yearwood is heading to Nashville SC as reported by The Athletic (paywalled) since Dax McCarthy is out of contract there and won't be returning.
The Philadelphia Union have signed midfielder Jesus Bueno to a new three-year contract through 2026 with an option for 2027. Meanwhile, Gustavo Bou won't be returning to the New England Revolution. So, um…maybe he'd like to come south and score goals for Orlando City rather than against the Lions? Before anyone gets too crazy, it should be on a non-DP deal.
USWNT Hosts China
The USWNT is back in friendly action against China this afternoon in Ft. Lauderdale at 3 p.m. and then on Tuesday, Dec. 5 at 8 p.m. in Frisco TX. Interim head coach Twila Kilgore will be in charge since newly-named Head Coach Emma Hayes doesn't start until the 2023-2024 Women's Super League season in England is over. Hayes is the current head coach of Chelsea FC Women's. This is the first match between the two teams since 2018, and a lot has changed. The USWNT has been very solid on defense in 2023, allowing only two goals back in the SheBelieves Cup.
Free Kicks
If you haven't heard of a "sin bin," think of it like a penalty box in hockey. The idea has been getting a runout in lower league matches in English football by the International Football Association Board (IFAB) with some good results. It's not yet confirmed, but MLS may institute the change in 2024. The idea is to reduce dissension by having a player sit for 10 minutes during a match. Tottenham manager Ange Postecoglou has spoken out against the idea. What do you think of the concept?
Real Salt Lake has promoted Kurt Schmid to sporting director and interim chief soccer officer.
Cristiano Ronaldo will have to deal with a $1 billion class-action lawsuit for his role in promoting NFTs for Binance. Maybe that's why he signed for Al-Nassr in the Saudi Pro League?
Speaking of the Saudi Pro League, it looks like Mohamed Salah may not be leaving EPL side Liverpool anytime soon. The prolific striker is looking for a new contract to stay at Anfield.
I'll take things Pedro Gallese would not do for $400, Alex.
---
That will do it for today. Please go forth and enjoy your weekend!
2023 Orlando City Season in Review: Kyle Smith
Let's look back at The Accountant's fifth MLS season.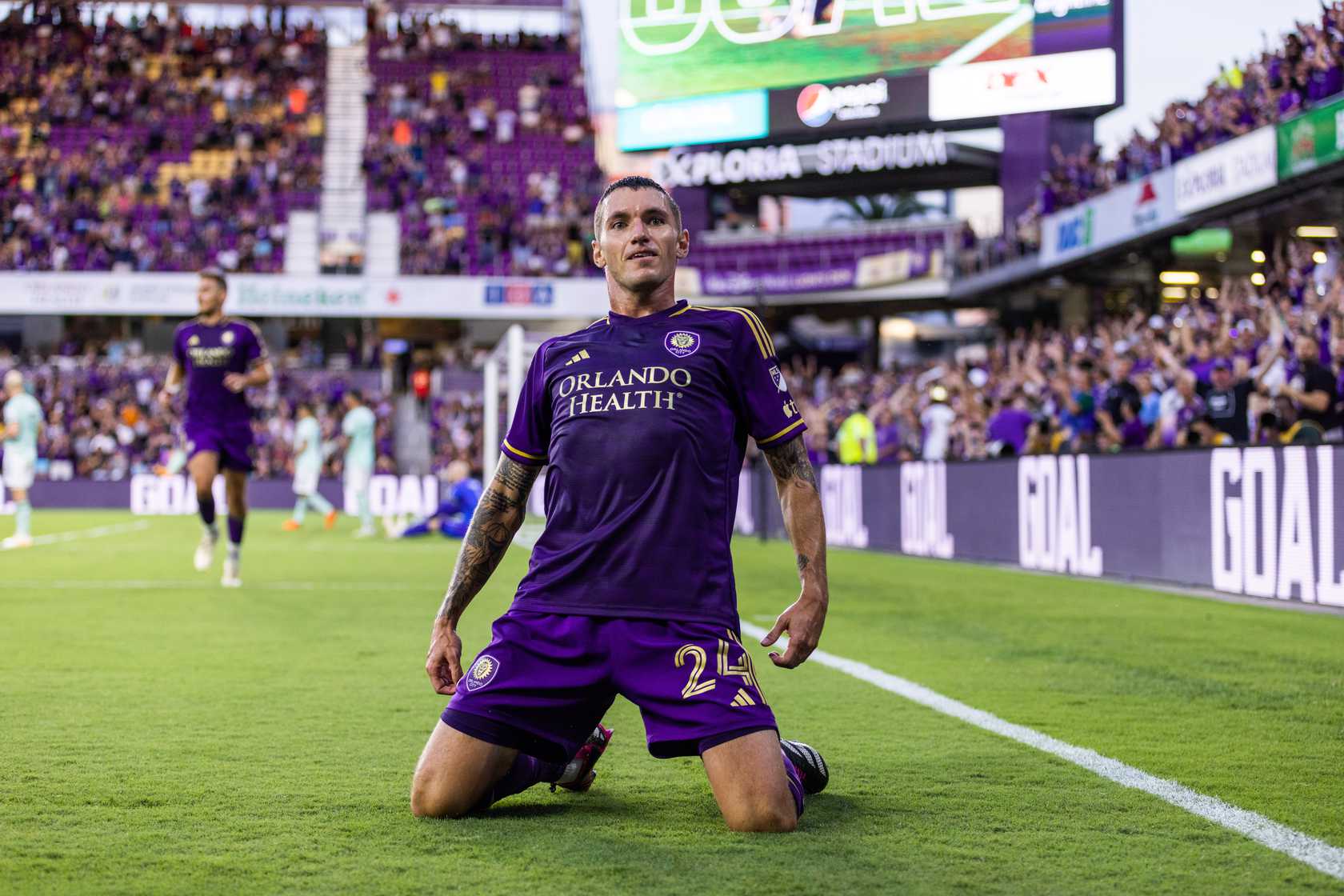 Fullback Kyle Smith was originally signed on Dec. 21, 2018 when James O'Connor was Orlando City's head coach. He proved to be a valuable Swiss Army knife-type player and earned a new contract on March 29, 2021 through the 2022 season with a 2023 club option. Orlando City picked up his 2023 option at the end of the 2022 season but then signed Smith to a new one-year contract for 2023 just weeks later with an option for 2024.
Let's have a look back at The Accountant's fifth MLS season.
Statistical Breakdown
Smith appeared in 25 matches during the 2023 regular season, starting 17 times and logging 1,501 minutes. It was his third-most appearances but his second-most minutes since making the jump from Louisville City to MLS ahead of the 2019 season. He scored one goal and assisted on three others, setting a new career high in the latter category. Smith attempted seven shots, putting two on target. He passed at a 78.7% clip, including nine key passes, five successful crosses, and 36 successful long passes. Defensively, Smith recorded 35 tackles, 16 interceptions, 40 clearances, and two blocked shots. He drew eight fouls while committing 20 and was booked five times on the year.
The 31-year-old appeared in all three of Orlando City's three playoff matches — both off the bench — and logged 65 minutes. He did not score a goal or assist on one, attempting one shot, which he put on frame. He passed at an 82.5% rate in the postseason. He posted two tackles and a clearance defensively. He did not commit a foul or draw one and he wasn't booked.
In the 2023 Concacaf Champions League, Smith came off the bench in the first leg at Tigres, playing minutes, passing at just a 25% rate (small sample size), did not attempt a shot, did not draw or concede a foul, and was not booked.
During Leagues Cup play, Smith appeared in all three of Orlando's matches (all starts), logging 150 minutes. He did not contribute to a goal or attempt a shot in the tournament, committing four fouls and earning two yellow cards. Smith did not play in Orlando City's lone U.S. Open Cup match.
Best Game
Smith's best match of 2023 came in Orlando City's 1-1 home draw against Atlanta United on May 27, and not only because that's when he scored his lone goal of the season, although that doesn't hurt. El Soldado started and went the full 90 minutes. He fired two shots on the night, putting one on target (and in the net), and passed at an exceptional 90.3% rate on 31 attempts, which was his third-best passing night of the season. He completed two successful long balls on two attempts, chipping in four clearances (second only to Antonio Carlos), a tackle, and an interception on the night. His big moment came in the 30th minute, when a well-worked attack up the left kicked out to him on the right side. Smith was perfectly positioned and made no mistake in putting the Lions ahead 1-0.
Although the match was spoiled by a late equalizer, Smith turned in one of his best performances since joining Orlando City and if not for his goal, the outcome might have been a lot more somber than a 1-1 draw.
2023 Final Grade
Smith received a composite score of 6 out of 10 for his 2023 performance from The Mane Land staff. This is an improvement over the 5.5 he earned last year but slightly below the 6.5 he earned for the 2021 season. Previously, Smith was given a 5.5 in 2020 and he got the same score after the 2019 season. The staff awarded Smith for his effort, versatility, and willingness to do whatever it takes to win. He is the quintessential team player. But beyond all of the above, he simply played well most of his minutes on the pitch. At his age, he's going to struggle to contain the league's speediest wing players, particularly when playing on his weaker left side, but his ability to adapt is unquestioned. The perfect example of that was when he was tucking inside from his fullback spot earlier in the season to add an additional player to the midfield and freeing Facundo Torres up to have more space in which to operate on the right side.
2024 Outlook
Smith's return may ultimately rest with whether or not Oscar Pareja stays on with the Lions, although a decision might need to be made earlier than that, as the club must make a decision on his option. Pareja has valued Smith's versatility and work ethic over the last few years, and with more competitions and matches than ever before, it's always good to have a depth player who can plug and play in multiple positions. He played his second-most MLS minutes in 2023, so he's still seeing the field plenty.
If I had to guess, and this section is for exactly that, I'd say the club will either exercise his option or sign him to a new one-year deal with an option year for 2025. However, what complicates matters is that Smith is over age 24 and has played five MLS seasons, which means he's eligible for free agency. If he's back in 2024, I would expect him to again be a key backup at both fullback positions, getting some spot starts in U.S. Open Cup or when fixture congestion is heavy.
---
Previous Season in Review Articles (Date Posted)
2023 Orlando City Season in Review: Abdi Salim
We continue our Orlando City player retrospectives with a look at one of the Lions' 2023 draft picks.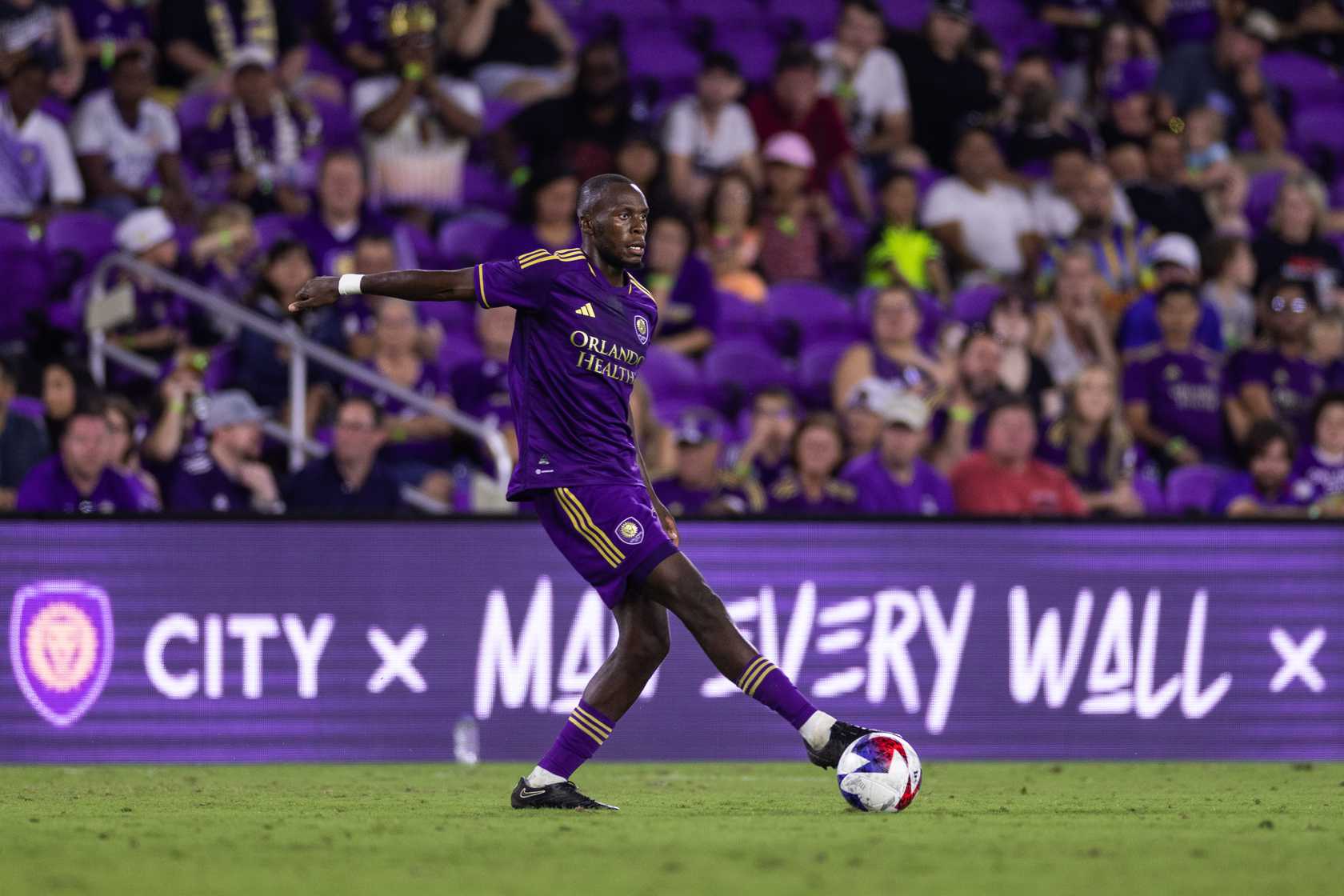 Orlando City used its third pick of the 2023 MLS SuperDraft to select Abdi Salim with the 17th overall pick. Salim played his college soccer at Syracuse and the Lions picked up the center back to help with depth at a position that didn't really have a ton of established bodies behind Antonio Carlos, Robin Jansson, and Rodrigo Schlegel. He was then signed to a one-year deal in February that contained three option years for the 2024, 2025, and 2026 seasons.
Let's have a look at Salim's first season as a professional.
Statistical Breakdown
Salim made his Major League Soccer debut at home against FC Cincinnati on March 4. It was Salim's only start of the year and he went the full 90 minutes as the Lions drew 0-0 against the eventual Supporters' Shield winners. He made two other appearances in away games against D.C. United and Charlotte FC, both of which ended as 1-1 draws as he finished with 148 MLS minutes on the year.
Defensively he recorded four tackles, four interceptions, three clearances, a block, and won two aerial duels. He did not record any offensive statistics, but was solid with his distribution as he averaged 87.3% passing accuracy and completed one cross and one long ball each.
Given that it was only his first season as a professional, he spent the bulk of his time in MLS NEXT Pro with Orlando City B. With the Young Lions he played in 16 matches, starting 14 of them and racking up 1,162 minutes. He finished with 11 interceptions and a tackle while committing seven fouls and drawing 11 and picking up one yellow card. Salim took nine shots, put two of them on target, and scored a goal on each one he got on frame. He passed very well, finishing with a 90.2% success rate, two key passes, and 18 long balls.
Best Game
The honor of his best game goes to his first ever professional appearance, when he started and played the whole game in the aforementioned 0-0 draw against FC Cincinnati. Salim finished with three tackles, three clearances, and an interception while passing with 87% accuracy, completing a long ball on his only attempt, and helping the Lions keep a clean sheet at home. He was a bit shaky at first, as he was deployed as the third center back in a three-man back line, but he settled down in the second half and finished with a grade of 5.5 out of 10 from Nic Josey.
2023 Final Grade
Given that Salim didn't crack 200 minutes and we require a minimum of 450 to award a grade for the season, he receives an incomplete for the 2023 season. He did some good things when down with Orlando City B, and filled in well enough with the senior side when called upon, but we simply need to see more of him in order to figure out what he's really able to do.
2024 Outlook
It's likely that Salim will spend more time with Orlando City B next season, but with no one seemingly laying claim to the fourth center back position, he should have a chance to show what he's capable of during preseason. He seemed to be in competition with Thomas Williams for the back up spot not occupied by Rodrigo Schlegel, but he may have moved past him in the pecking order as he made more appearances than the Homegrown signing, both with OCSC and OCB. Regardless, as an inexpensive young player with potential, there's no reason to think he won't be here next year.
---
Previous Season in Review Articles (Date Posted)