Intelligence Report: Orlando City vs. Real Salt Lake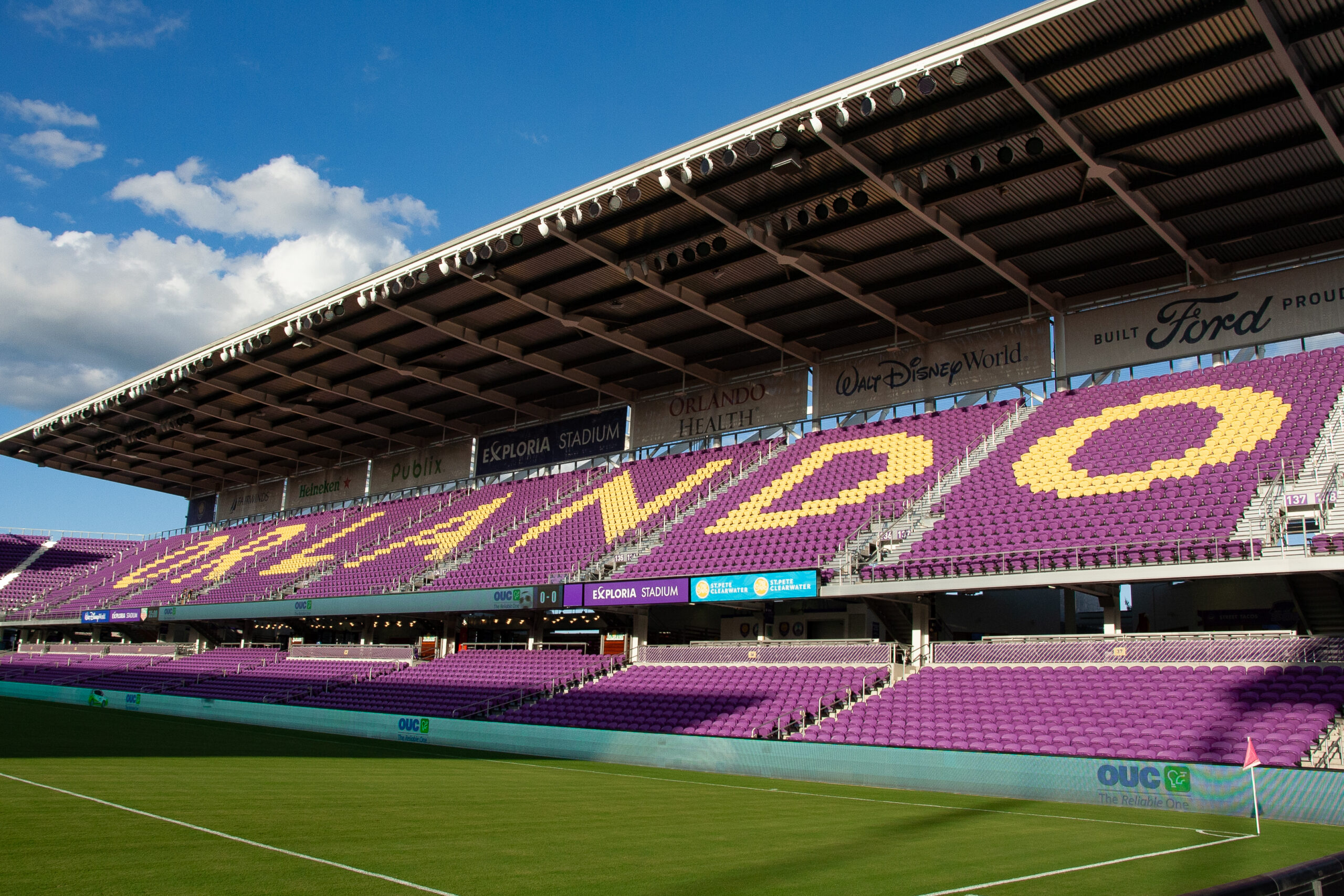 At long last! The 2020 Major League Soccer season is one day away from being upon us, and our long nights of Orlando City-less suffering will soon be at an end. Tomorrow the Lions will start the new season at home against Real Salt Lake, a team that had a rather different 2019 than OCSC did.
To prepare for tomorrow's match I spoke with Lucas Muller, one of the editor's over at RSL Soapbox. He did an excellent job catching me up with this year's iteration of Real Salt Lake, and I also answered a few of his questions, which you can find over at their place.
Despite a slightly rocky start to last year, RSL turned things around in a big way, finishing third in the Western Conference and advancing to the conference semifinals. Obviously a ball has yet to be kicked in 2020, but judging by this year's squad and what the team was able to do last year, what do you believe the goal should be for 2020? Where is the ceiling for RSL?
Lucas Muller: Real Salt Lake had a very positive surge when Freddy Juarez took over as head coach in the summer. This off-season has seen the most changes in the roster in recent memory, so it will be a real test for Juarez to see if he can mold that squad quickly. Owner Dell Loy Hansen has said the goal is to be in the top four in the west. Juarez said they want to compete for trophies, presumably MLS Cup and the Supporters Shield.
Can they find the kind of success they had in 2019? That's very difficult to say at this point. They have a lot of talent on this team, but everyone in the west is getting better. RSL's strategy has been to sign young promising players, mostly from their academy or USL team, but some from outside the league entirely. They also have gone after free agents, such as Ashtone Morgan, Giuseppi Rossi, and Justin Meram. That makes for a bit of a rag-tag squad, but if Juarez can get this set of players to gel, then they could a top four team.
This will be a make or break season for Juarez. He did a fantastic job after Mike Petke was fired, but that could have been a new manager bump. Freddy is well respected by all the academy players (where he was once coached), but it will be fascinating to see if he can get bigger names like Meram and Rossi on board.
Let's talk a bit more about the squad itself. In your opinion, what is the strong point of this roster? What do you expect this team to do best?
LM: The back line was stellar in 2019 and remains largely unchanged this season. Nedum Onuoha, who joined at the end of 2018 from Queens Park Rangers (and formerly of Manchester City), made himself the leader on the back line. He's a commanding presence on the field, but also a leader off the field as well.
The key changes this season are in Real's attack. Jefferson Savarino was sold to Atlético Mineiro in Brazil, Joao Plata was waived, and Bofo Saucedo left for Pumas in Liga MX on a free. The team signed Justin Meram, and he'll be the main left winger in RSL's 4-2-3-1 system. They replaced Savario on the right wing with another young Venezuelan attacker in Jeizon Ramírez. The biggest signing was that of U.S.-born Italian international Giuseppe Rossi. Rossi has played for Manchester United, Villarreal, and Fiorentina, and has 30 caps with Italy. He's a guy who has really struggled to stay healthy, so this is a bit of a second chance for the 33-year-old center forward. If he can stay healthy, it'll be the first time since Álvaro Saborío was traded in 2015 that RSL has played with a true and consistent center forward. Sam Johnson is still a DP on the team, despite dealing with an injury last season, and he can be a game changer. Douglas Martinez was signed from Real Monarchs and is a very talented center forward as well.
Those moves mean that Damir Kreilach, who often played as a false nine, can drop deeper into his more familiar midfield role. With Albert Rusnak as the creative play-maker, and Everton Luiz as the midfield enforcer, it's not entirely clear where Kyle Beckerman will fit or who gets dropped.
Overall, I expect the defense to remain the strongest part of RSL's game, but the attack is a strong contender as well if players stay healthy and they gel with one another. Saturday will be absolutely fascinating to see how everything comes together.
One of my questions I asked you when these teams met last year was about Sam Johnson. How was the rest of his 2019 season, and what are your expectations for him in 2020?
LM: Sam Johnson had a decent first season with RSL, scoring nine goals in the 1,301 minutes he played. He had a nagging injury, which is still ongoing unfortunately, so his production dropped off about halfway through the season. He scored just one goal from July 3 to the end of the season. He had a corrective surgery and is currently working on strengthening his leg so the knee issue doesn't come back. Head Coach Freddy Juarez said he expects him to be out a few weeks.
If Rossi stays healthy, Johnson won't start. He's a low-end DP who can be bought down to the TAM level. In an ideal situation for RSL, Rossi would start with Sam coming in as a super-sub for the last half hour or so. If healthy, there should be some good competition for that center-forward role, and he could easily pass his nine goals from last season.
Are there any injuries or suspensions that will keep players unavailable for selection? What's your projected starting lineup and score prediction?
LM: The team has yet to announce their injury report, but we know that Johnson is still rehabbing. It sounds like Corey Baird is injured as well, and Beckerman went off injured in the team's last preseason game and it seems unlikely that he starts. Martinez and Kreilach had "knocks" early in the season the team was monitoring, but I don't expect them to miss this game. Midfielder Luke Mulholland is also injured. Everton Luiz is on a red card suspension. Jeizon Ramírez was having some passport issues, so it's unclear if he'll be available.
My lineup prediction is: Zac MacMath in goal, a back line of Donny Toia, Justen Glad, Onuoha, and Aaron Herrera. Nick Besler and Kreilach in the midfield, with Rusnak in an attacking midfield role. The attack will be Meram on the left wing, Rossi at center forward, and Maikel Chang at right wing (though it's possible that Ramírez is available for this game).
Everton Luiz will be suspended due to the red card he picked up during RSL's playoff game against the Sounders. For the record, it was 100% a red card but by no means the worst tackle in MLS history.
My score prediction is 2-1 to RSL
---
As always, a big thank you to Lucas for sharing that info on Real Salt Lake.

Lion Links: 9/29/23
Orlando City prepares for CF Montreal, learning more about Duncan McGuire, Jack Lynn named to MLS NEXT Pro Best XI, and more.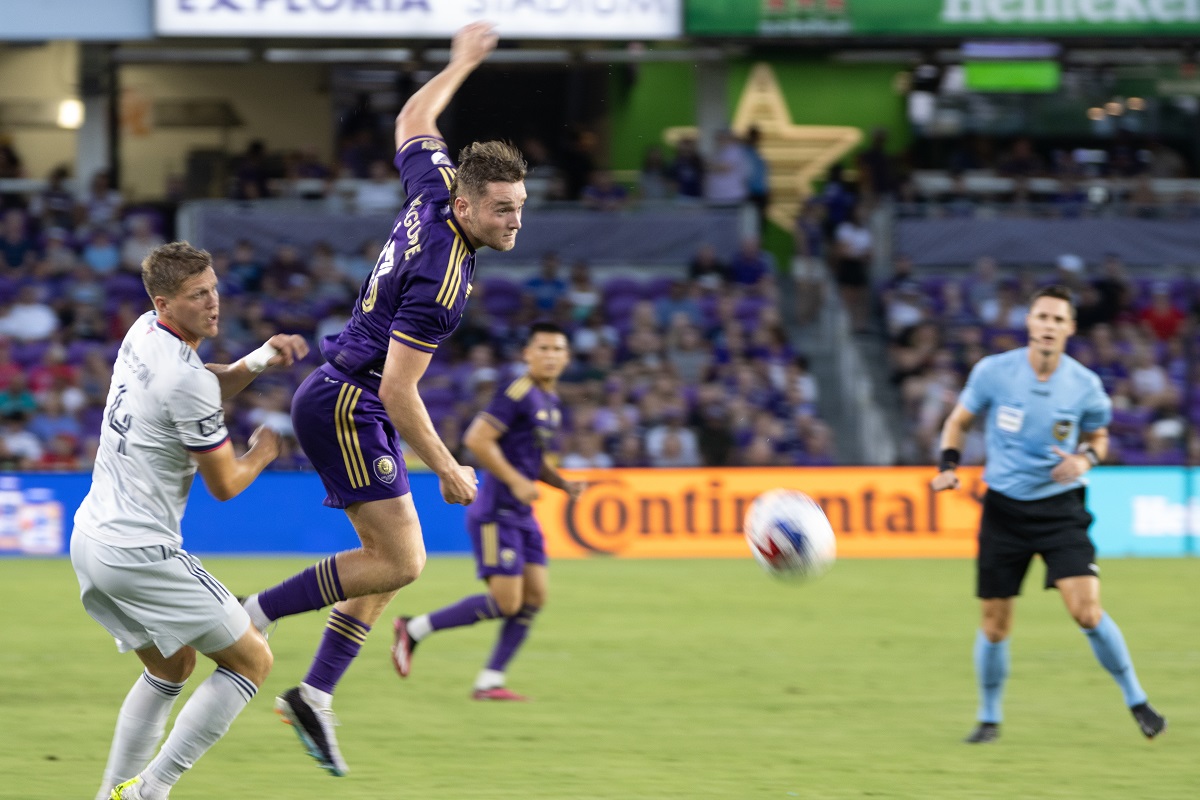 It's Friday, which means we're just one day away from a pretty busy weekend of Orlando soccer. It should be a pretty fun next few days, with Orlando City, the Orlando Pride, and Orlando City B all in action. I don't have many weekend plans beyond working and getting some writing and reading done. Let's get to the links!
Orlando City Prepares for CF Montreal
Orlando City hosts CF Montreal tomorrow night in a showdown between two Eastern Conference teams with just four games remaining this season. It's the second match between the two teams this year, with Montreal beating the Lions 2-0 in Canada on May 6. In the time since that game, the Lions have only lost three games this season and have not been defeated at home since April 22. Orlando's next win will be Head Coach Oscar Pareja's 60th with the Lions, and tomorrow's match could also break club records for most wins and points in a season. A win for the Lions would be massive to put some breathing room between them and the other top teams in the Eastern Conference.
Get to Know Duncan McGuire
Orlando forward Duncan McGuire was the latest to go under the microscope as part of the club's video series to learn more about the players. The rookie spoke on his upbringing as a middle child, as well as how he turned to soccer after struggling in other sports. McGuire also talked about his acrobatic goal celebrations and a clip is included of a time he didn't quite stick the landing after scoring for Creighton. It's a pretty fun interview, as he gave some details on how Mason Stajduhar is a quick learner when it comes to golf and how he wants to go out to dinner with Ana de Armas.
Jack Lynn Makes MLS NEXT Pro Best XI
Orlando City B forward Jack Lynn was named to the MLS NEXT Pro's Best XI for the second straight year. Lynn fueled OCB's offense this season, scoring 19 goals to help the Young Lions claim a spot in the playoffs. No MLS NEXT Pro player has scored more goals since the league's inaugural season last year than Lynn, who has 34 goals under his belt. The 23-year-old is joined on the front line of this year's Best XI with the two players he tied with for the Golden Boot, New York City FC II's Matt Myers and Colorado Rapids 2 forward Remi Cabral.
Orlando City B Takes On Columbus Crew 2 This Sunday
The Young Lions will play their first MLS NEXT Pro playoff game this Sunday when they face Columbus Crew 2 on the road at 5:30 p.m. It will be the third and final match between the two sides this year, with each claiming a big win over the other earlier in the season. No team that qualified for the playoffs has lost more road games than OCB this season, which may be why Columbus elected to face Orlando. However, Orlando's offense has been electric at times this year thanks to Lynn, Shak Mohammed, Wilfredo Rivera, and others. Sunday may be another wild game with the Young Lions involved and you can check it out on MLS Season Pass on Apple TV+.
Tahir Reid-Brown Called Up for Training Camp
United States U-17 Men's National Team Head Coach Gonzalo Segares called up 20 players for a training camp in Brazil to prepare for the U-17 World Cup in November. OCB defender Tahir Reid-Brown was the lone Orlando representative called up for this camp. The 17-year-old was called up to the U-17 team earlier this April for a training camp in Florida. He's had an impressive year, earning a spot in the MLS NEXT All-Star Game and making 10 appearances for OCB. The U.S. will take on Brazil on Oct. 4 and Oct. 6 in a pair of friendlies during this camp.
Free Kicks
Orlando City center back Rodrigo Schlegel unveiled the meaning behind his tattoos, including the ones for his parents and his biggest moments as a Lion.
---
That's all I have for you today. Hopefully the weather plays nice this weekend and you're able to do everything you have planned. Have a great Friday!
Orlando City vs. CF Montreal: Three Keys to Victory
What does Orlando City need to do to earn all three points against CF Montreal this Saturday in Exploria Stadium?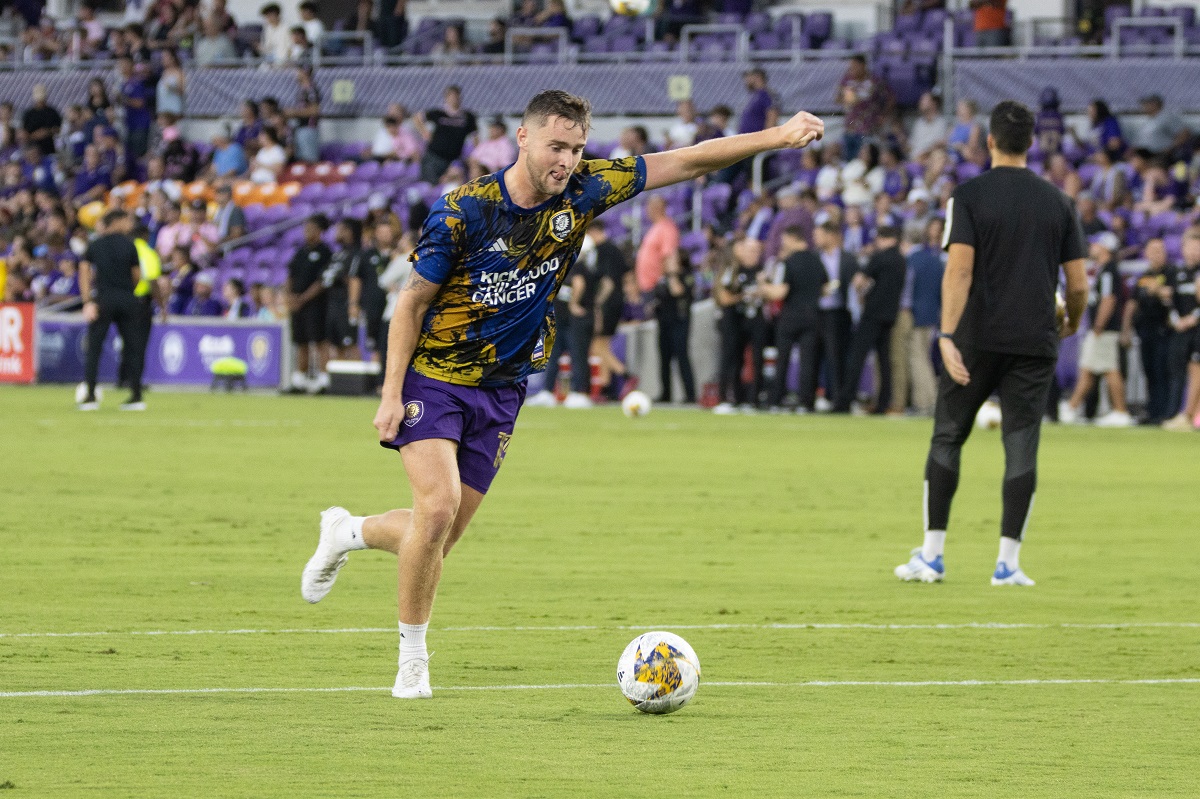 Orlando City hosts CF Montreal in the second-to-last home match of the 2023 MLS regular season at Exploria Stadium this Saturday night. The Lions have already secured a spot in the playoffs but are now fighting for home field advantage. Montreal is currently sitting in eighth place in the Eastern Conference and is fighting for a playoff spot.
What does Orlando City need to do to secure three important points against the Canadian Club Foots?
Time to Make the Donuts
It had been a minute since Duncan McGuire scored a goal for Orlando City — and by a minute I mean since July 29. McGuire had a few opportunities against Inter Miami and managed to get one to equalize for the Lions and ensure a point at home. I do think he might have scored on another of those chances if he was fully back in form after his injury time, but I'll take the goal.
My hope is that getting that goal will remind him that he can score goals when given the opportunity, and he will be better about finishing the chances he gets against Montreal. Sometimes it just takes getting that first goal to open up the muscle memory and to unlock the confidence needed in a striker. It's time for Duncan to score more goals, and the match against Montreal is the first and best opportunity to do so since Montreal starting center back Joel Waterman will be serving a red card suspension.
Switch up the Lineup
I propose a change to the starting lineup — something Oscar Pareja does not do very often. Due to injuries and other factors such a move wasn't possible earlier in the season, but I think it could work now. I have a ton of respect for Mauricio Pereyra, but he could probably use a rest to be fresh for the playoffs as the regular season winds down.
I suggest letting Martin Ojeda get the start in the 10 spot, moving Dagur Dan Thorhallsson up the wing, and having Michael Halliday take over at right back. Ojeda's play as of late has been much improved, and with Halliday healthy again, why not take advantage of Dagur Dan's versatility along the wing. I think this move provides energy, a surprise for opposing defenses, and allows Facundo Torres more freedom. 
Same Old Effective Defense
Orlando City's defense has only allowed 37 goals this season — which is good enough to tie for sixth place in the Eastern Conference. On the flip side, Montreal has only scored 30 goals so far — which is only better than Toronto at 24 goals. Montreal has a goal differential of -15.If the Lions play their normally solid defense in front of the outstanding goalkeeping of Pedro Gallese, Montreal should not get too many opportunities to score. There's no doubt that we will see Robin Jansson and Rodrigo Schlegel paired together with Rafael Santos on the left and either Dagur Dan — or Michael Halliday as I suggested — on the right. Cesar Araujo and Wilder Cartagena can stop most attacks before they get to the back line. If Orlando City plays defense as well as the club did against Miami, things should be fine.
---
That is what I will be looking for this Saturday as the Lions take on the boys from North of the border. Vamos Orlando!
Lion Links: 9/28/23
Ajax is reportedly scouting Facundo Torres, Orlando Pride focus on upcoming matches, Houston Dynamo win U.S. Open Cup, and more.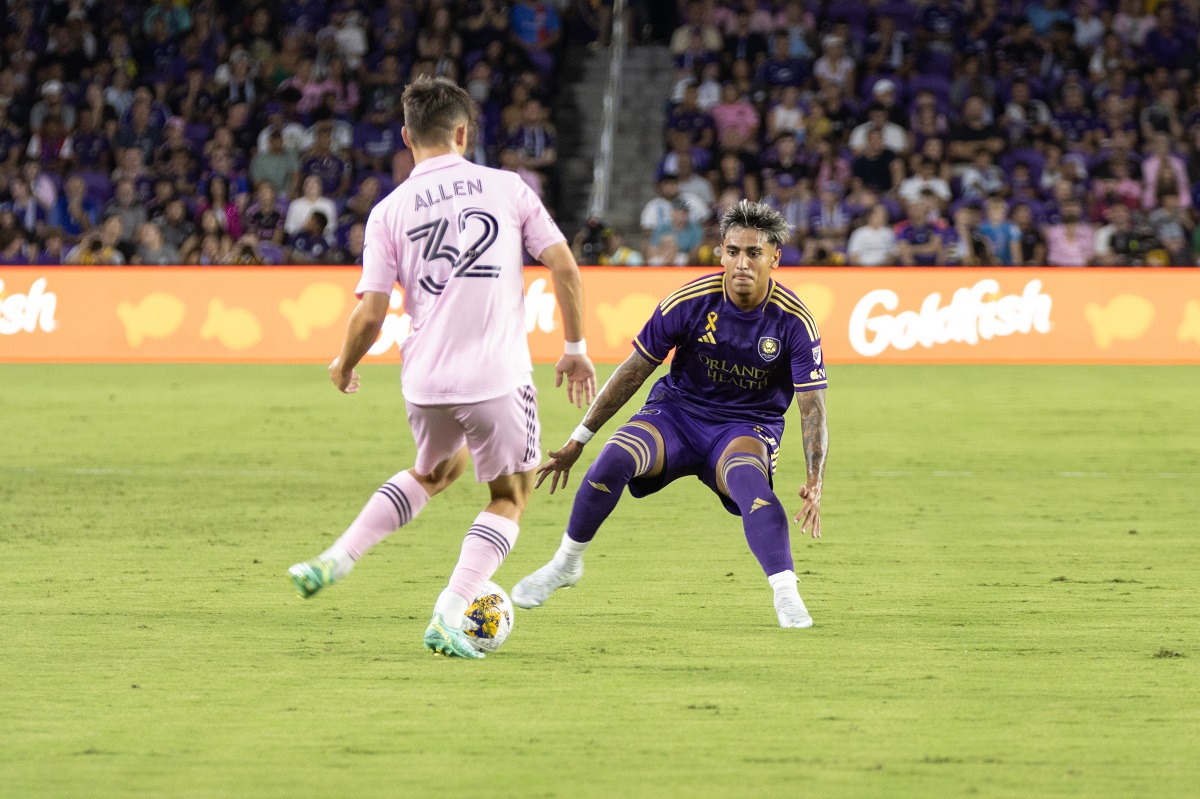 How's it going, Mane Landers? I hope this work week has gone smoothly for you as we get ready to bid farewell to September. It's been a hectic week for me, but I started and then promptly devoured all of Fourth Wing by Rebecca Yarros. It was a nice read, albeit a bit intense at times. I'm not sure what I'll read next as most of my reading list is packed up for a move, but if you have any recommendations then let me know in the comments below. Let's dive into today's links!
Ajax Reportedly Interested in Facundo Torres
Orlando City forward Facundo Torres has reportedly garnered the interest of Dutch club Ajax according to Fabrizio Romano.
It's not too surprising that Ajax, which currently sits in 14th in the Eredivisie with just seven goals from five games, has scouts keeping tabs on Torres. The 23-year-old has scored 12 goals this season, powering Orlando to second in the Eastern Conference. It wouldn't be the first time Torres has received attention from European clubs and likely won't be the last as he continues to impress with the Lions
Orlando Pride Focus During Playoff Push
The Orlando Pride are back in action on Monday for a crucial road match with Angel City FC. Both teams have 25 points this season, one point from the sixth and final playoff spot currently held by the Washington Spirit. It will be the first of three remaining games for the Pride this season, with matches against fellow playoff hopefuls Racing Louisville and the Houston Dash set for later in October. As a result, there's not much margin for error if the Pride wish to make the playoffs and Kylie Strom talked about how the team is focused for these games.
MLS NEXT Pro Playoffs Begin This Weekend
The first round of the MLS NEXT Pro playoffs kicks off this weekend with six matches that can all be watched on MLS Season Pass. Unlike last year, Orlando City B will be taking part and is set to face off with Columbus Crew 2 on Sunday at 5:30 p.m. Although the Young Lions have struggled on the road against Columbus, Jack Lynn and Shak Mohammed can make things difficult for the hosts. Hopefully we'll see OCB make Columbus regret its choice of opponent in the postseason. I like the wrinkle and mind games to the playoffs the new rule gave and am interested to see which of the lower seeds plays with a chip on their shoulder. The playoffs begin on Friday when Sporting Kansas City II hosts Austin FC II in a battle between the third and fourth seeds of the Western Conference.
Houston Dynamo Win U.S. Open Cup
The Houston Dynamo have lifted the U.S. Open Cup trophy after winning 2-1 on the road against Inter Miami. A pair of goals in the first half were enough for Houston to win its second U.S. Open Cup title after also winning in 2018. A goal in stoppage time from Josef Martinez made things interesting, but the Dynamo defense did well to secure the win and deny Miami its second tournament title this year. It was a strong end to a solid tournament campaign from the Dynamo, as they beat four MLS sides before taking down Miami in the final.
Albertin Montoya Hired as Bay FC Head Coach
Ahead of its inaugural NWSL season next year, Bay FC named Albertin Montoya as the club's first head coach. Montoya, who has lived in California for most of his life, served as the interim coach for the Washington Spirit in 2022 and also coached the U.S. U-17 women's national team in 2011. Bay FC General Manager Lucy Rushton spoke on how Montoya's name came up often while the club searched for a head coach, as well as how his skill at developing players will help build the club's foundation.
Free Kicks
Orlando City Head Coach Oscar Pareja called for the supporters to continue filling Exploria Stadium and pushing the Lions forward for the team's remaining home games this season.
St. Louis City midfielder Njabulo Blom won MLS Goal of the Week for his winner against Minnesota United. It was also the 23-year-old's first professional goal.
---
That's all I have for you today. Have a wonderful Thursday and rest of your week!