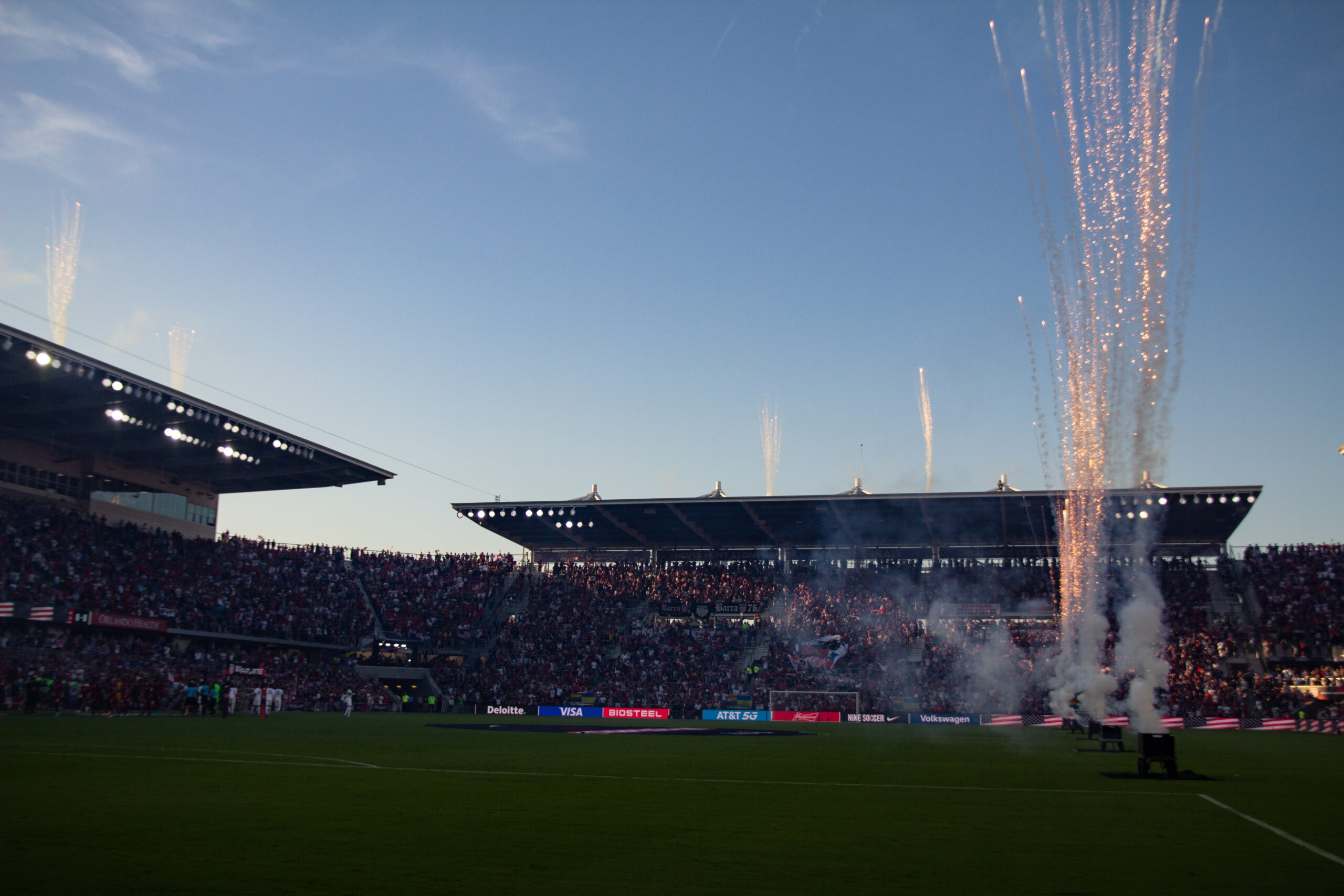 Happy Tuesday, and happy St. Patrick's Day, everybody. Regardless of everything that's been going on lately, the world has yet to stop turning so far, which means that we continue to be here giving you your daily dose of soccer-related news. Since I've had time off from work lately, I even actually managed to find the time to get outside and play some of the beautiful game myself for the first time in a very long time, so that was quite nice. On to the news.
Orlando City Will Compete in International FIFA Tourney
The Lions may not be able to take the pitch at Exploria Stadium in front of the purple-clad faithful, but they can still compete. Orlando City is going to take part in an international FIFA20 tournament. Hosted by English club Leyton Orient, the tournament will feature 128 teams from 16 countries.
Orlando City is the only American club to take part in the challenge, which includes names like the Tottenham Hotspur, Newcastle United and Manchester City. The tournament is single-elimination knockout, and will begin on Wednesday with a drawing to see who each team will face in the first round.

Each club will select a representative to play throughout the tournament, which can be anyone from a player to a fan to a member of the front office. The Lions have not announced their representative yet. 
Even Newer CDC Recommendations
The Center for Disease Control is now recommending that people avoid social gatherings of 10 or more people until further notice. That number is a decrease from the previous recommendation of 50 people, but as many bars, restaurants, and other non-essential public areas are now closing, it isn't a huge change from the previous number. It's safe to say we're still a long way off from soccer's return.
Manage Expectations Over UEFA Summit
UEFA is holding a summit today to try and figure out how best to proceed once the air clears with the current coronavirus pandemic. As far as soccer is concerned there figures to be a massive amount of fixture congestion once this is all over, and don't expect there to be a perfect solution to resolving things. UEFA figures to face a lot of pressure to move Euro 2020, currently scheduled to begin on June 20. Then there's the UEFA Champions League, World Cup qualifying, domestic seasons, contract issues, and a whole host of other things that will need to be figured out. Whatever solution the powers-that-be settle on, don't expect it to be perfect.
Ledezma Extended at Eindhoven
PSV Eindhoven announced that USMNT youth prospect Richie Ledezma has extended his stay with the club. Ledezma's deal was originally set to expire at the end of this season, but his new deal will keep him with the club until at least the summer of 2022. The 19-year-old attacking midfielder is a Real Salt Lake academy product, and played with the affiliated Real Monarchs of the USL Championship before moving to Europe. While he has yet to make a debut for the senior national team, he was going to be part of the squad for Olympic qualifiers before they were postponed.
Big Crowd for Virtual Derby
Sevilla and Real Betis were supposed to play on Sunday in the Seville derby, which was obviously cancelled due to the coronavirus. To help give fans their fix, Betis' Borja Iglesias and Sevilla's Sergio Reguilon squared off in a game of FIFA 20, pitting the two sides against each other and streamed the game live on Twitch. It was a pretty thrilling contest to say the least, with Iglesias' Betis running out 6-5 winners. The match proved to be quite popular, as over 60,000 people watched the two duke it out online. Don't surprised if you see more things like this popping up in the near future!
Free Kicks
There is now a t-shirt version of the USWNT's inside-out training top. Not only does it look totally badass, but a portion of the proceeds also go to the USWNT players themselves.
⭐️⭐️ NEW SHIRT ALERT! ⭐️⭐️

"Unity. Four stars only. Who's with us."
—@USWNTPlayers

Officially licensed • Available now: https://t.co/6NB3s2ERWL pic.twitter.com/HXV4bSOvik

— BreakingT (@breakingtco) March 12, 2020
Dom Dwyer sent his thoughts and love out to everyone.
Thoughts are with everyone in the world right now, although we may be confined, stay calm, taking the correct precautions together is how we will get through this! Brighter days ahead ❤️🙏🏽 pic.twitter.com/HkOlRRIARI

— Dom Dwyer (@Ddwyer14) March 16, 2020
OFFICIAL: Flamengo have confirmed that manager 65-year-old manager Jorge Jesus has returned a 'weak positive' or 'inconclusive' result for COVID-19.

Further tests are now being carried out after his result was the club's only 'non-negative' coronavirus result. pic.twitter.com/97DOAwj8HA

— Squawka News (@SquawkaNews) March 16, 2020
The Chicago Red Stars provided a bunch of wholesome programming to help people get through their Monday.
Tomorrow's programming is jam packed with fun for fans of all ages. Tune in! #MyKindOfContent pic.twitter.com/sGZWpXcaFp

— Chicago Red Stars (@chiredstarsPR) March 16, 2020
---
That'll be all for me today. Be smart, stay safe, buy things other than toilet paper, and we'll see you right back here tomorrow.
Lion Links: 12/1/23
Rodrigo Schlegel fined, MLS roster updates, USWNT faces China tomorrow, and more.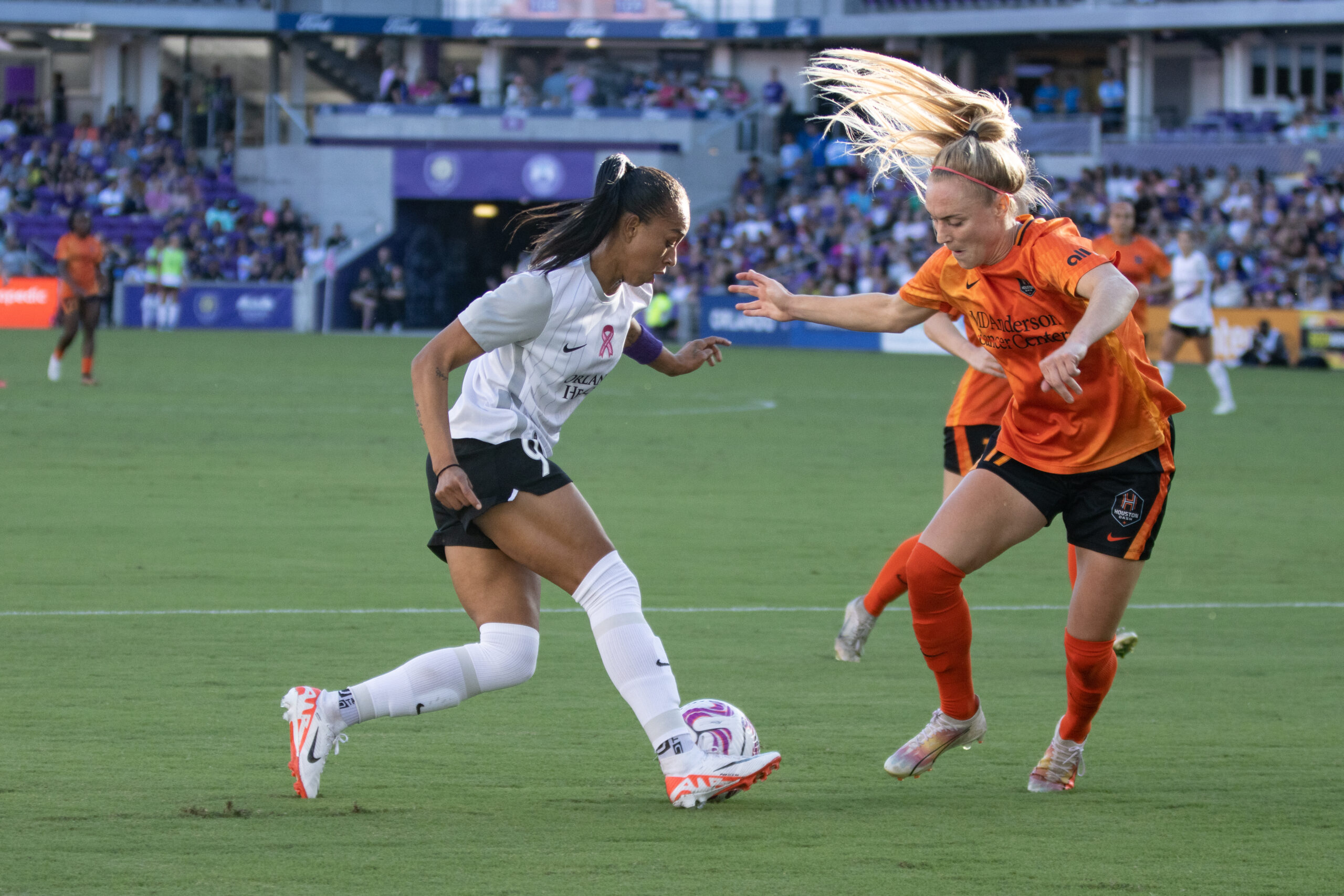 Welcome to December, Mane Landers! It always feels like a good sign when a month starts on a Friday. I don't have many plans this weekend beyond helping a friend move and trying to make pad Thai for the first time. It should be a nice next few days to reset after a hectic week. But for now, let's dive into today's links from around the soccer world.
MLS Issues Disciplinary Rulings After Playoff Games
Orlando City center back Rodrigo Schlegel was fined an undisclosed amount by the MLS Disciplinary Committee for not leaving the field in a timely manner after receiving a second yellow card in the team's playoff match with the Columbus Crew. Schlegel did not crowd the referee or plead his case disruptively, but he did linger a bit before exiting the match. It was one of many fines handed out by the MLS Disciplinary Committee for violations during the playoffs, and Crew forward Cucho Hernandez was fined for embellishment for going to ground clutching his face after Schlegel shielded the ball from him.
The Vancouver Whitecaps players and staff received fines and suspensions for their actions during and after their playoff match with LAFC on Nov. 5. Head Coach Vanni Sartini was fined $20,000 and suspended for an additional five games for entering the field of play in a confrontational manner and his comments about the refereeing following his team's elimination. Vancouver defender Mathias Laborda was also handed a one-match suspension for his actions during the match.
MLS Teams Update Rosters as Deadline Looms
The deadline for MLS teams to decline contract options is today and clubs around the league are getting their affairs in order. The Portland Timbers confirmed that Sebastian Blanco won't be with the team next year, as he was out of contract after seven seasons with the club. Designated Player Jaroslaw Niezgoda and fellow forward Franck Boli had their options declined by Portland as well. FC Dallas triggered the options on the contracts of midfielder duo Asier Illarramendi and Liam Frasier, while declining the options for midfielder Facundo Quignon and defender Jose Martinez. The New York Red Bulls kept a key part of their defense by signing Dylan Nealis to a contract through the 2024 season. Nashville SC declined seven options, and veterans Dax McCarty and Fafa Picault are out of contract. Both players could be worth keeping an eye on as an Orlando supporter, depending on if Wilder Cartagena and Ivan Angulo will return. According to The Athletic's Tom Bogert, McCarty is not likely to return to Nashville.
Racing Louisville Names Beverly Yanez as Head Coach
Beverly Yanez was announced as Racing Louisville's next head coach after serving as an assistant coach during the 2023 season. The 35-year-old retired as a player in 2020 and was an assistant coach with NJ/NY Gotham FC for two years before joining Louisville prior to this season. Louisville has yet to reach the playoffs since joining the NWSL in 2021 and Yanez is now the club's third head coach. She's earned plenty of praise from Louisville's players and it will be interesting to see how her first season as a head coach goes in 2024.
Alejandro Bedoya Receives Impact Award
Philadelphia Union midfielder Alejandro Bedoya won the MLS Impact Award, along with a $100,000 contribution by Audi to The Philadelphia Equity Alliance. Bedoya has worked with the nonprofit to promote inclusive economic growth and reduce poverty. He was also named 2022 MLS WORKS Humanitarian of the Year for his efforts to make a difference in the Philadelphia community. The Crew's Darlington Nagbe and Nashville's Taylor Washington were the other finalists for this year's award.
Analyzing China Ahead of USWNT Friendlies
The United States Women's National Team will close out its 2023 schedule with a pair of friendlies against China this month. The two nations will clash tomorrow at 3 p.m. in Fort Lauderdale before playing again in Frisco on Tuesday at 8 p.m. Although China lost all three of its group stage games in this past summer's World Cup, it recently won the bronze medal in the Asian Games. China fell short in Olympic qualifying though, and 2022 AFC Women's Coach of the Year Shui Qingxia's contract was terminated, with Wang Jun taking over in an interim capacity for these friendlies. The USWNT should be able to find success on set pieces and crosses, although China has been working on strength training this year to compensate for that weakness. Tang Jiali, Zhang Linyan, and Shen Menglu are a few of the players in China's versatile attack that could spell trouble for the Americans.
Free Kicks
Orlando Pride defender Rafaelle started as Brazil's captain and Marta and Adriana came off the bench in a 4-3 win over Japan in a friendly. In her international debut, 19-year-old forward Priscila gave Brazil the late winner. The two teams will play again on Sunday.
The Kansas City Current dedicated their press box to journalist and Kansas City native Grant Wahl.
The New England Revolution have promoted Curt Onalfo to sporting director after four years as the club's technical director. Onalfo served as the interim sporting director after Bruce Arena's resignation in September and now gets the job fulltime.
The MLS Players Association released a statement regarding Matt Miazga's three-game suspension.
Pierre Emerick-Aubamayeng scored a bicycle kick and a late winner as part of his hat trick in Marseille's 4-3 win over Ajax in the Europa League.
The 2023 Women's College Cup semifinals kick off tonight, with Florida State facing Clemson and BYU playing Stanford. There are many talented players in action who are worth watching tonight before the NWSL Draft next month.
Lyon, which is last in Ligue 1 with just seven points from 12 games, has sacked Fabio Grosso after less than three months as head coach.
---
That's all I have for you today. I hope you all have a fantastic Friday and rest of your weekend!
Lion Links: 11/30/23
Orlando City faces big questions, Matt Miazga suspended, Emma Hayes meets USWNT for first time, and more.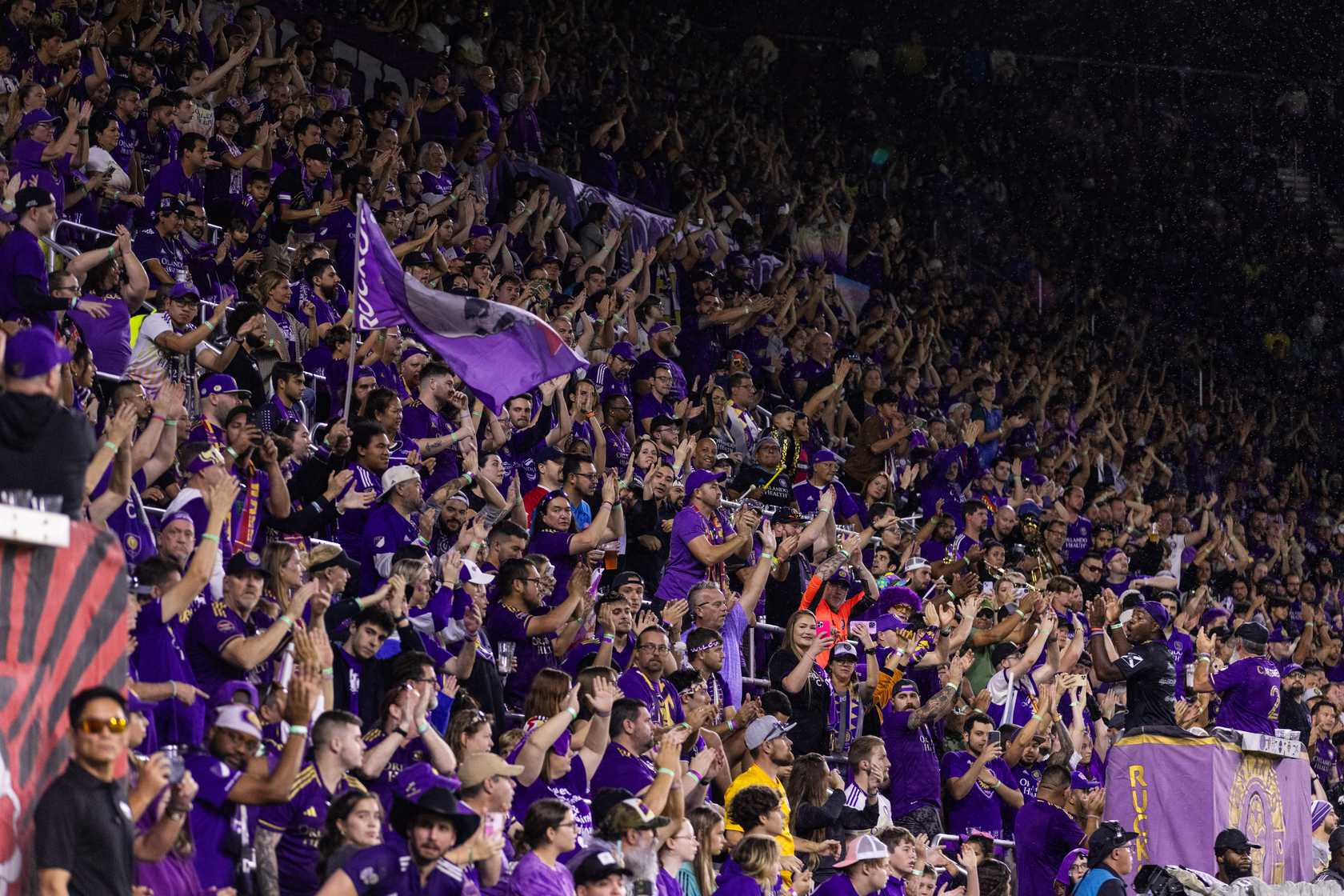 November is finally coming to a close. It's been a bit of a rollercoaster of a month for me, with highs, lows, and many things in between. All in all, I'm pretty glad it's nearly over, although I expect December to be similarly hectic. At least this weather is allowing me to break out some winter clothes and turn on the fireplace in this new apartment. I'm not sure why a fireplace was installed in a Floridian apartment, but I'm not complaining. Let's dive into today's links!
Big Decisions Await Orlando City
With Orlando City's season over, attention now turns to a critical off-season for the club. Head Coach Oscar Pareja is out of contract after leading the Lions to the playoffs for the past four years. The club will also need to decide if it will exercise the 2024 options on the contracts of both Executive Vice President of Soccer Operations and General Manager Luiz Muzzi and Technical Director and Assistant General Manager Ricardo Moreira. All three have orchestrated Orlando's transformation that's included winning its first trophy, having its best season this year, and qualifying for both the Concacaf Champions League and Champions Cup. Potentially transferring Facundo Torres to Europe, filling the empty Designated Player slot, and deciding which players to bring back for 2024 are also on the agenda. However, figuring out who will lead the Lions into this exciting next chapter is paramount. Personally, I think the club should do everything in its power to keep the people who brought Orlando to this point.
Matt Miazga Suspended for Three Games
FC Cincinnati will be without MLS Defender of the Year Matt Miazga for Saturday's Eastern Conference final, as he was suspended by MLS for three games due to his misconduct after the match with the New York Red Bulls on Nov. 4. Miazga was also fined an undisclosed amount and will undergo a behavioral assessment as part of the league's Substance Abuse and Behavioral Health Program. Following that aforementioned playoff match, reports surfaced that Miazga gained unauthorized access to an area reserved for the referees and acted aggressively. Any suspended games not served during Cincy's playoff run will carry over into the 2024 season, although Miazga can petition for a reduction based on compliance with recommended treatment plans.
Emma Hayes Meets With USWNT Players and Staff
Emma Hayes, who was hired as the next United States Women's National Team Head Coach earlier this month, made the trip to Florida to meet the team for the first time. Although she won't be coaching the team for its upcoming pair of friendlies against China, she collaborated with interim head coach Twila Kilgore on the latest training camp roster and will continue to work with her until taking over in May. There won't be much time between Hayes' official start date and the 2024 Summer Olympics, making these moments of face time between player and future coach all the more important. USWNT captain Lindsey Horan spoke on the team's goals after meeting Hayes for the first time.
"There's so much talent in this team, and I don't think the world has seen enough of it yet just because we need to go out and show it," Horan said. "We need to be able to mesh together and show everything that we have, and what we're all about, and how we can really collaborate and play together — be more of a team and be a powerhouse again.

"It's going to be exciting for us to have her and see what she can do with this team and how she can help us moving forward."
Ricardo Pepi Sends PSV Into Champions League Knockout Stage
PSV Eindhoven clinched its spot in the next round of the UEFA Champions League in dramatic fashion, with American forward Ricardo Pepi scoring the winner in a 3-2 comeback win over Sevilla in Spain. Trailing 2-0 in the second half, American left back Sergino Dest provided the assist on PSV's first goal and Pepi found the winner in stoppage time, with fellow American Malik Tillman also coming off the bench. From his little flick to send a teammate forward to his run and clinical header, it was a great goal by the 20-year-old.
Elsewhere in the Champions League, Arsenal beat Lens 6-0 to advance, Real Madrid won 4-2 against Napoli to win its group, and Real Sociedad played to a scoreless draw with RB Salzburg. Manchester United remains in last place of its group after a 3-3 draw with Galatasaray, with goalkeeper Andre Onana unable to stop Hakim Ziyech from scoring off of two free kicks. All's not lost for United though, as it can still qualify for the round of 16 by beating Bayern Munich at home so long as the other match ends in the group ends in a draw. It all makes for what should be an exciting final matchday in the group stage.
Free Kicks
---
That's all I have for you today. I hope you all have a wonderful Thursday and rest of your week!
Lion Links: 11/29/23
Orlando Pride players called up by Brazil, MLS announces 2023 Best XI, latest MLS roster moves, and more.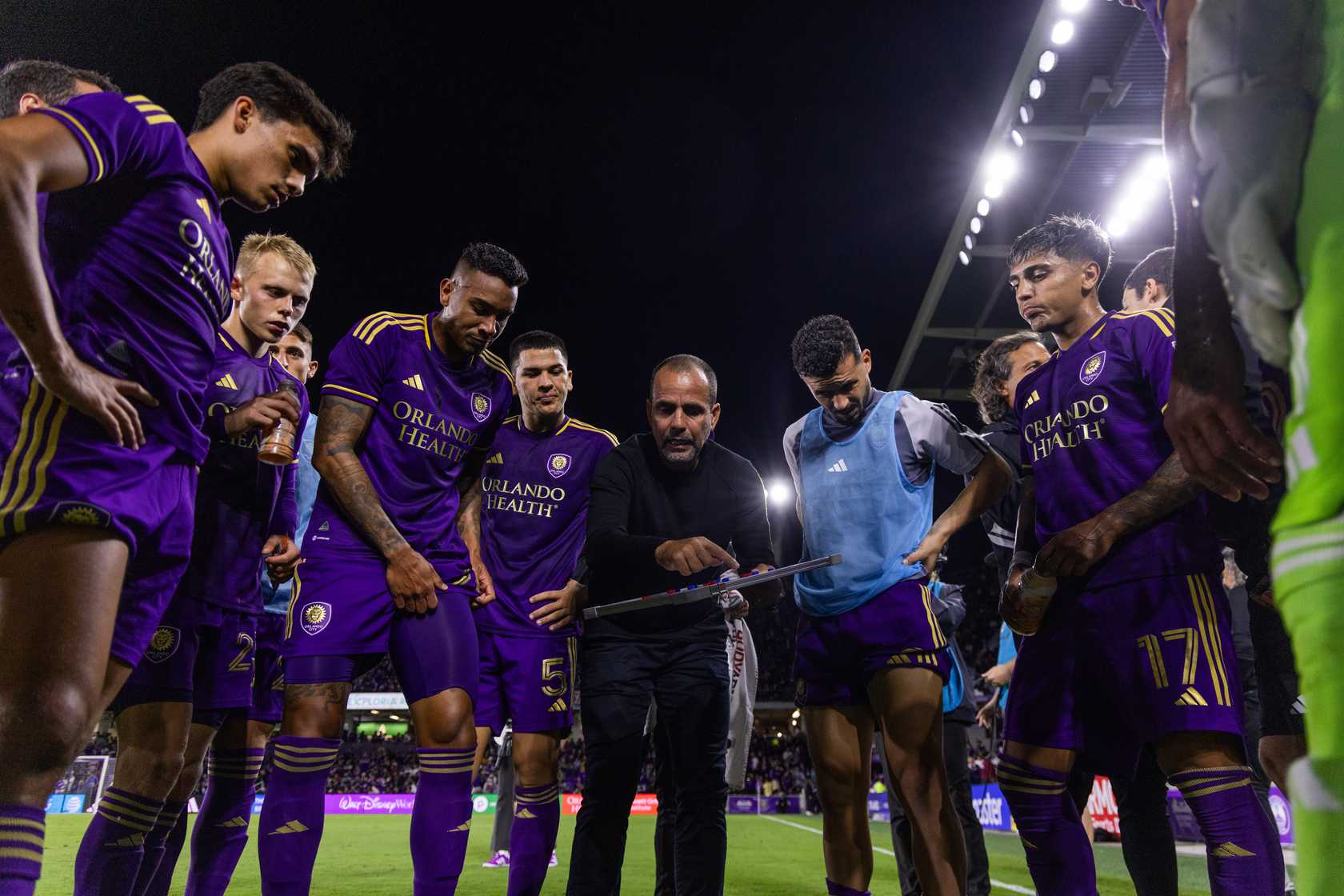 Hello, Mane Landers I hope all is well down in Florida. I've been very busy working throughout the holiday weekend at Under Armour. This week I'll be working at Wrigley Field for Winterland while getting ready to cover high school wrestling tomorrow night. There is plenty to cover today, so let's get to the links.
Pride Players Called Up By Brazil for Friendlies
Orlando Pride defender Rafaelle and forwards Marta and Adriana have been called up to the Brazil Women's National Team for its upcoming friendlies.
Brazil will play two matches against Japan on Nov. 30 and Dec. 3 in Sao Paulo before playing Nicaragua on Dec. 6 at Estadio Fonte Luminosa in Araraquara.
MLS Announces the 2023 Best XI
Major League Soccer announced its 2023 Best XI, recognizing the league's top players at each position. There were no Orlando City players selected for the team and eight players received the honor for the first time. Those players are St. Louis City's Roman Burki and Tim Parker, FC Cincinnati defender Matt Miazga, Atlanta United duo Thiago Almada and Giorgos Giakoumakis, Houston Dynamo midfielder Hector Herrera, LAFC's Denis Bouanga, and Columbus Crew forward Cucho Hernandez. Nashville SC's Hany Mukhtar made the Best XI for the third consecutive time, while teammate Walker Zimmerman was named to it for the fifth time. MLS MVP Luciano Acosta of FC Cincinnati rounds out the list.
Latest MLS Off-season Roster Moves
The Colorado Rapids announced their latest roster changes as they prepare for the the 2024 season under new Head Coach Chris Armas. The club exercised its options for defender Andrew Gutman, midfielder Ralph Priso, and forward Calvin Harris. The Rapids declined contract offers to seven players, with the most notable names being defender Steven Beitashour and goalkeeper William Yarbrough, although the Rapids are in discussions about re-signing Yarbrough. Elsewhere, the New England Revolution exercised the permanent transfer option on forward Tomas Chancalay, signing him to a Designated Player contract through 2026, with a club option for the 2027 season.
UEFA Champions League Roundup
Champions League action returned in Europe, as we get close to wrapping up the group stage in a couple of weeks. Manchester City overcame a two-goal deficit to beat RB Leipzig 3-2 and win Group G. Newcastle United had a chance to qualify for the round of 16 but gave up a late penalty to Paris Saint-Germain, which Kylian Mbappe converted to end the match in a 1-1 draw. Borussia Dortmund beat AC Milan 3-1 to book its spot in the knockout stage. PSG, Newcastle, and AC Milan are all still alive in Group F heading into the final matchday in December. Shakhtar Donetsk won 1-0 against Royal Antwerp and also still has a shot to advance on the final matchday. Lazio, Atletico Madrid, Barcelona, and Young Boys all won their respective matches as well. Today's matches include Manchester United on the road against Galatasaray, Real Madrid taking on Napoli, and Sevilla facing off with PSV Eindhoven.
Free Kicks
Concacaf has announced that BMO Stadium, Dignity Health Sports Park, Shell Energy Stadium, and Snapdragon Stadium will be the four venues that will host matches for the 2024 Concacaf W Gold Cup.
Barcelona midfielder Gavi will be sidelined for up to 10 months after undergoing knee surgery after suffering a torn ACL in his right knee.
The International Football Association Board approved a trial for sin bins, meaning players punished for dissent or specific tactical offense would be temporarily removed from the match for a set amount of minutes.
You have got to see this goal from Cwrt Rawlin FC in the Welsh seventh division.
---
That will do it for me today, Mane Landers. Enjoy your Wednesday and I'll see you next time.