PawedCast Episode 261: Miami Rewind, Pride-Gotham, Columbus Crew Preview and More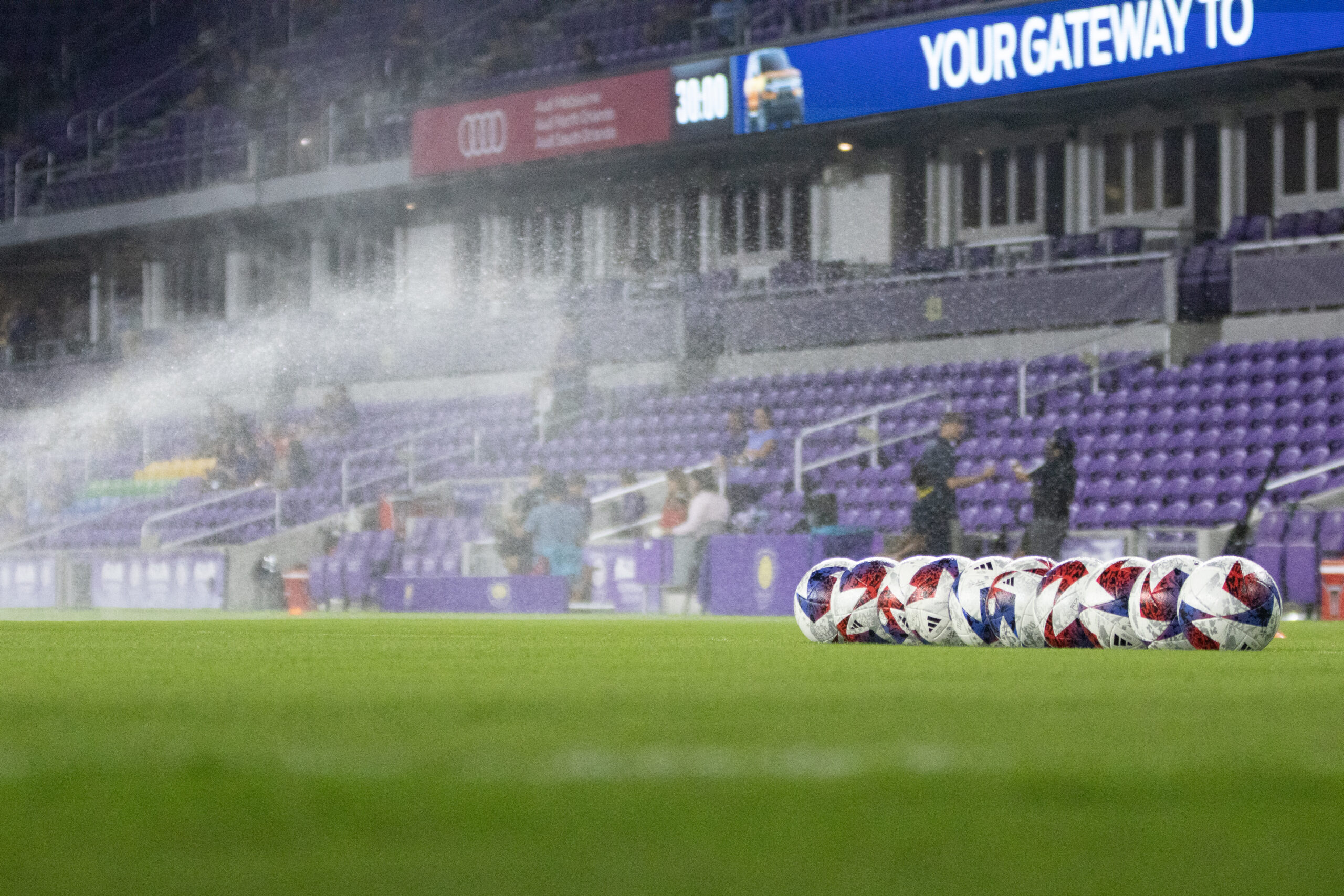 Orlando City is in a bit of a scoring drought but the defense has been stout so at least the Lions are able to get something even when held without a goal. The draw against Miami isn't what the Lions or their fans wanted, especially in a match that saw the team awarded a penalty, but the return of El Pulpo and a strong match from the back line helped secure a point in a scoreless draw at home on Saturday. We break down the game and make our Man of the Match selections.
The Pride, however, went on the road and rebounded nicely from their loss against the Spirit, beating NJ/NY Gotham FC 1-0 at Red Bull Arena in New Jersey. Erika Tymrak was the offensive hero and once again Ashlyn Harris did everything you could possibly ask from your goalkeeper. Not only did Harris pick up the clean sheet, but she also walked off the field with the league's all-time career saves record. Becky Burleigh has the team playing hard even if the Pride — like the Lions — aren't putting many shots in the net.
We then turned our attention to Saturday night's Orlando City match-up against the Columbus Crew. To help us do that, we spoke with Orri Benatar from Massive Report, who helped us understand what's been going on in Central Ohio with the defending MLS Cup champs and we're all saddened at Kevin Molino facing yet another torn ACL. Big thanks to Orri for stopping by, especially since he had basically 20 minutes notice because I suck at lining up guests in advance.
After a little bit of MLS All-Star Game discussion, we jumped into this week's mailbag, which asked about Orlando City's best XI and the epic way Manchester United swooped in to steal Cristiano Ronaldo from archrival Man City. If there's anything — and we do mean anything — you want us to address on the next show, just ask by tweeting it to us at @TheManeLand with the hashtag #AskTMLPC.
We close the show with our key match-ups and score predictions for Orlando City vs. the Columbus Crew.
That's all for this week.
Stay safe and enjoy the show!
---
Here's how No. 261 went down:
0:15 – Orlando City ran its unbeaten streak to six matches and the Pride got back in the win column in an important road contest.
41:50 – Orri Benatar jumps in to give us the lowdown on the Columbus Crew, who have dealt with a similar rash of injuries and call-ups to what Orlando has dealt with in 2021.
1:03:44 – All-Star festivities, some listener mail, and our predictions for the Lions and the Crew.
PawedCast Episode 347: Kyle Smith Interview, Orlando City's All-Time Best XI, Atlanta Preview, and More
Our exclusive interview with Orlando City defender Kyle Smith.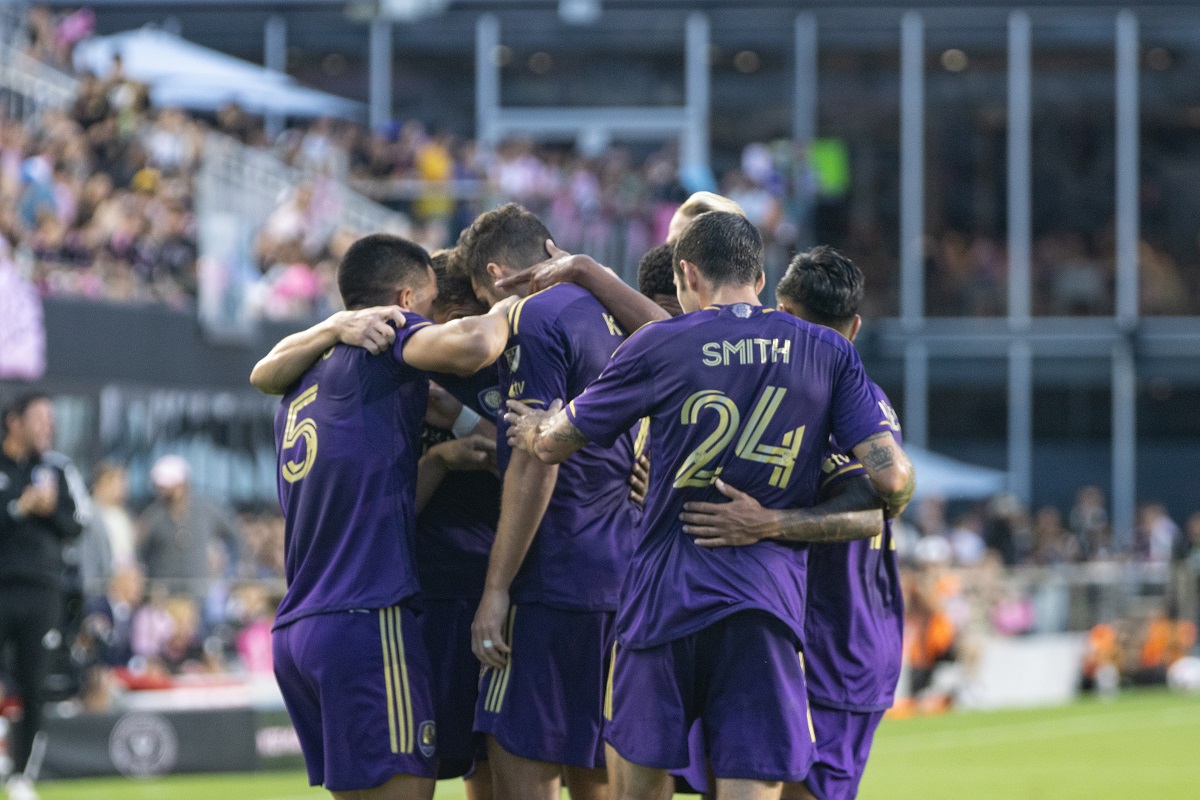 [Note: Apologies for the echoey sound on my mic on this episode (Dave and Kyle sound great). Apparently my mic switched to the built-in laptop mic without me noticing and that's on me. It sounds OK but not as good as usual.]
We're back with a second show in between rivalry matches and we're joined by Orlando City defender Kyle Smith! It's about darn time we had Kyle on the show and we're very thankful for his time.
Before our interview with Kyle, we updated some Orlando City news items and then had a breakout discussion from one of our mailbagbox questions. We selected our Bext XI from Orlando City's history. There were some difficult decisons, but honestly, we felt like most of the spots were pretty easy to pick.
After that, Kyle jumped on with us to patiently answer multiple questions about whether he is, in fact, an accountant or wants to become one. On more topical pursuits, we asked Kyle his approach from week to week when he's not sure which side of the field he'll be playing on or even what position he might play. He also told us who his most difficult opponent in MLS has been, as well as what it's like to face former Orlando City teammates when they move on to another team.
We then shifted back to the mailbagbox for some questions that didn't require quite so much research and thought, and enjoyed a couple more questions that were embedded in a five-star review on Apple podcasts.
Remember, if there's anything — and we do mean anything — you want us to address on the show, just ask us by tweeting it to us at @TheManeLand with the hashtag #AskTMLPC.
Finally, we discussed this weekend's game as Orlando City hosts Atlanta United, giving our key matchups and our score prediction for another Southeast Showdown between the two bordering states.
---
Here's how No. 347 went down:
0:15 – Who made the cut on our all-time Orlando City Best XI and how many of them are currently on the roster?
22:33 – Orlando City defender Kyle Smith jumps on with us and we chat about nicknames and some soccer stuff.
38:27 – Back to the mailbagbox and our preview of the Atlanta match.
SkoPurp Soccer Episode 7: Spirit Rewind, Emily Madril Interview, and Chicago Preview
First-year Pride defender Emily Madril joins us for an exclusive interview.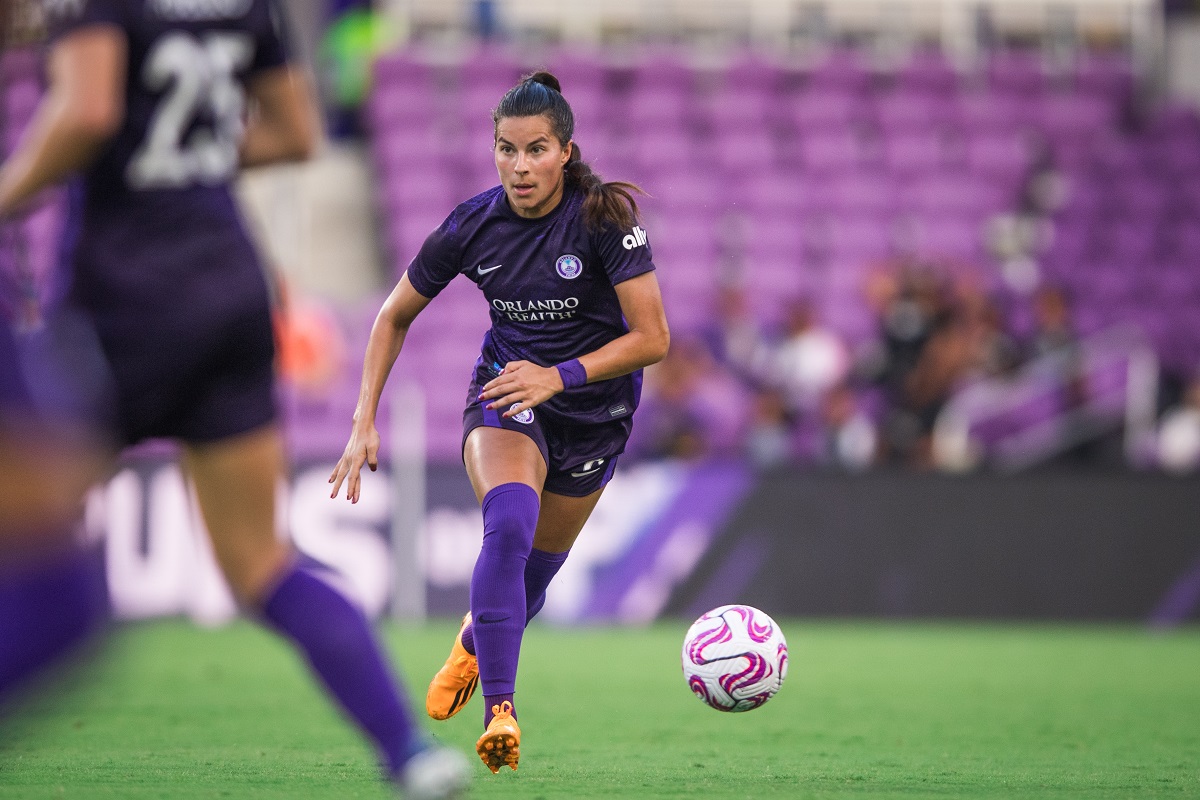 The Orlando Pride have done what seven other NWSL teams failed to do — beat the Washington Spirit. The Pride's 2-1 home victory over the Spirit on Saturday night raised eyebrows all over the NWSL, but it is exactly what Seb Hines and his players expected to happen. The Pride have shown a remarkable amount of confidence over the course of the last four games — all without a loss (3-0-1) — and it suddenly doesn't seem implausible that the team that began the season 0-4-0 could actually make a playoff run in 2023. But then again, it's the hope that kills you.
For the time being, let's just bask in the glow of an unbeaten run that at least has Orlando in a respectable position after a poor start to the season. The main difference seems to be a much stouter defense, combined with a reinvigorated Anna Moorhouse in goal. It didn't hurt that Marta provided some much-needed offensive help on Saturday. We break down a win that we didn't anticipate against the previously unbeaten Washington side and select our Player of the Match.
One of the players responsible for the Pride's improved defense joins us for this show. Defender Emily Madril is spending her first season wearing Orlando purple and she has overcome an inconsistent and sometimes shaky start to the season to grow into the team. We spoke to the former Florida State Seminole about her assimilation into the Pride, overcoming that slow start, what she's learned about the NWSL since joining the league, and more.
After our chat with Emily, we had quite a few mailbagbox questions to answer, and we appreciate all who wrote in. You can ask us anything by hitting us up on Twitter at either @TheManeLand or @SkoPurpSoccer and using the hashtag #AskSkoPurp. Or you can visit our show page, scroll down, and fill out the handy form.
Finally, we gave our key matchups and score predictions for the Pride's trip to play the Chicago Red Stars this Saturday night.
---
Here's how Episode 7 went down:
0:15 – The Pride stretched their unbeaten streak to four, having had to go through league leaders Gotham and Washington to do so, which is a good sign.
14:06 – Emily Madril joins us and tells it like it is.
30:22 – Our mailbagbox was far from empty, and we provided our key matchups and score predictions for Saturday's game at the Chicago Red Stars.
PawedCast Episode 346: Miami Rewind, MLS Salary Talk, and OCB-Atlanta
Florida is purple, OCB doesn't quit, and a walk through Orlando City and MLS salaries.
Orlando City went back on the road for a tussle with its neighbors to the south in the latest installment of the Tropic Thunder rivalry. The Lions struck first and last in a good overall performance against Inter Miami and claimed all three points in Fort Lauderdale for just the second time in five visits. Ercan Kara continued to pour in goal contributions with one strike and one assist. Not to be outdone, new Designated Player Martin Ojeda did the same. We're breaking down an enjoyable match in which things clicked on both ends of the pitch for Orlando City, and Oscar Pareja pulled all the right strings. We also made our selections for Man of the Match.
Following our match rewind, we welcome The Mane Land Platinum Founder Sam Atkinson to the program. Sam wanted to talk about Orlando City and MLS salaries, and we had an interesting chat about the league's pay structure and how OCSC fits into the grand scheme of things. Big thanks to Sam for the chat, and for his help in us getting our footing as an independent website.
We also discussed Orlando City B's comeback against Atlanta United 2. The Young Lions battled back valiantly and probably deserved more than one point in what was ultimately a 2-2 draw, just based on overall play, but any time a team is down multiple goals and takes any points out of the match, it can only be viewed as a positive.
Finally, we dipped into the mailbagbox and answered listener questions about soccer position numbers, movie franchises that overstayed their welcome, and former Lion Chris Mueller. Remember, if there's anything — and we do mean anything — you want us to address on the show, just ask us by tweeting it to us at @TheManeLand with the hashtag #AskTMLPC.
We'll be back later in the week to prepare for Orlando City's upcoming match against Atlanta United.
---
Here's how No. 346 went down:
0:15 – The Lions brought all the points home from Fort Lauderdale. That's the optimal outcome.
19:11 – Orlando City salary and Designated Player chat with one of our Platinum Founders.
43:37 – OCB battled for the full 90 against Atlanta United 2, plus a full mailbagbox.