Orlando City vs. Charlotte FC: Final Score 2-1 as Lions Snatch Late Road Win on Tesho Akindele's Goal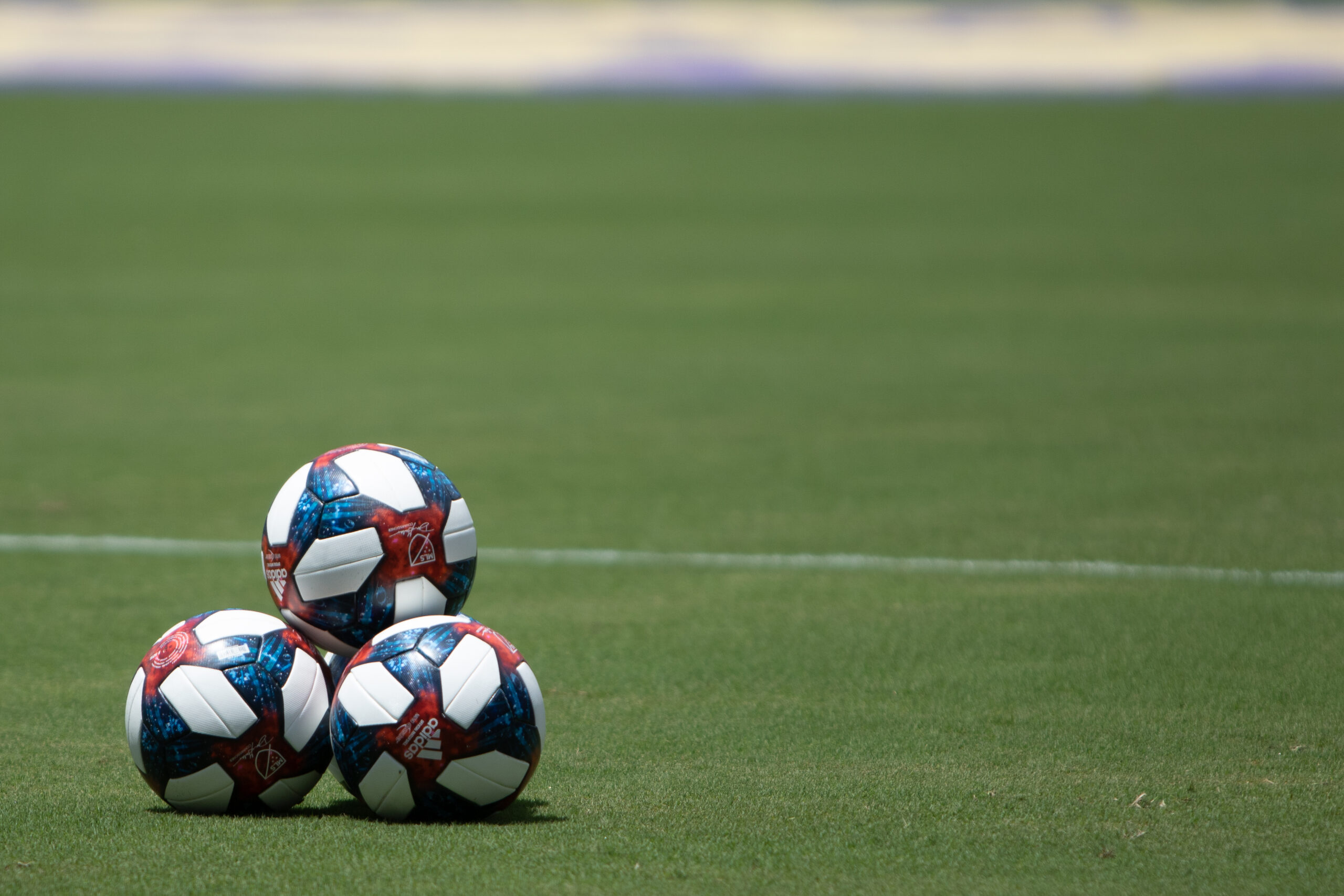 CHARLOTTE, NC — Ercan Kara opened the scoring and his replacement, Tesho Akindele, scored late as Orlando City defeated Charlotte FC in its first trip to Bank of America Stadium. Akindele's goal in the 89th minute lifted the Lions (10-10-6, 36 points) back to the .500 mark in the standings in a much-needed win over Charlotte (10-15-2, 32 points).
McKinze Gaines scored for the hosts but Orlando City was able to sweep the season series over the new MLS side. With the other results around the league on Sunday night, Orlando climbed back into fifth in the Eastern Conference.
"An excellent game to show the character of the players," Orlando City Head Coach Oscar Pareja said after the match. "Excellent game to prove that these guys are working hard and the game will reward them."
Pareja's lineup included Pedro Gallese in goal behind a back line of Kyle Smith, Rodrigo Schlegel, Antonio Carlos, and Ruan. Robin Jansson picked up a foot injury late this week in training and was held out to allow time for evaluation. Cesar Araujo and Mauricio Pereyra played in central midfield behind an attacking midfield line of Jake Mulraney, Junior Urso, and Facundo Torres, with Kara returning to the lineup at striker.
The hosts had a half-chance in the third minute on a long-range free kick. The ball somehow cleared everyone and caught Gallese by surprise but he managed to fight it off at the last moment and Ruan cleared.
A minute later, the Lions got a free kick in a good spot to the right of the box. Pereyra found Carlos but he couldn't get much weight behind his header. The ball fell to Kara's feet but his shot attempt was blocked.
Kerwin Vargas sent a curling shot wide in the seventh minute after Mulraney lost an aerial duel — due in large part because he didn't jump — and ignited Charlotte's break. Mulraney was booked for a foul behind the play after the ball sailed wide.
The game settled into a cagey affair for the next segment, with each team probing for a way through. Orlando sent a couple of passes out right to try to unlock Ruan but weighted them poorly.
Torres finally tested Kristijan Kahlina in the 27th minute with a shot from outside the area but he left the effort too close to the middle of goal and the goalkeeper was able to make the save.
Three minutes later, Vargas tried his luck from outside the left corner of the box, smashing a near-post effort that Gallese parried away.
Urso got his head to a Mulraney cross in the 34th minute but his shot deflected off a defender for a corner.
34' | Linking things together 🔗

0-0 | #CLTvORL pic.twitter.com/0HnUOPBA75

— Orlando City SC (@OrlandoCitySC) August 21, 2022
The Lions were called for a foul on the ensuing corner when there was contact with Kahlina on a 50/50 cross, wasting the opportunity. Three minutes later, Urso badly scuffed a shot attempt from distance and it rolled weakly in for Kahlina to collect.
The Lions couldn't make a couple of late corner kicks pay off, Smith smashed a screamer off target in stoppage time, and the teams went to the break tied at 0-0.
45'+ | Kyle with some POWER from way downtown 💥

0-0 | #CLTvORL pic.twitter.com/Q7nh8kDXau

— Orlando City SC (@OrlandoCitySC) August 21, 2022
Orlando City finished the half with more possession (57%-43%), shots (7-3), shots on target (2-1), corners (4-0), and passing accuracy (86.5%-83.3%).
"The football that the team played in the first half was very good," Pareja said. "We dominated the tempo. We created chances. We avoided (them) to create chances. We made superiority in the spaces that we needed. I saw a lot of discipline tactically, especially with the ball with this group of players."
Charlotte came out of the locker room with more intensity to start the second half and the hosts' press created some half-chances. But the half started with a good cross by Mulraney which he sent in way too early before teammates could arrive, and a weak dribbler on goal by Pereyra.
Carlos was booked in the 39th minute after conceding a dangerous free kick just outside the area. Karol Swiderski took the set piece and sent his shot into the outside netting to Gallese's right.
Quinn McNeill fired at Gallese after a turnover in the 56th minute as Charlotte continued to attack.
But Orlando got back on the front foot and took the lead in the 62nd minute. Urso picked out Torres in the middle and the Young Designated Player sent a perfect through ball to pick out Kara, who finished calmly past Kahlina to make it 1-0. For Kara, it was his team-leading eighth goal of the MLS regular season.
Perfection down to the inch. 📏 #DaleMiAmor | #VamosOrlando pic.twitter.com/E4Wt9NuZNr

— Orlando City SC (@OrlandoCitySC) August 22, 2022
"It was an amazing pass from Facundo Torres," Kara said. "I saw the space and he gave me a real good ball. I saw the long side and that's it."
The home crowd wanted an offside call and the referee did appear to have a conversation with the video assistant referee but the goal stood. Kara said he wasn't worried about it being pulled back.
"I saw the last man. I think it was (Christian) Fuchs," Kara said. "In my mind, I was sure that it was clear that there was no offside."
The lead didn't last long, however. A cross in from Kamil Józwiak on the attacking left found Gaines, who split Schlegel and Smith and headed in from point-blank range to tie the match at 1-1 in the 66th minute.
Isn't it lovely?? pic.twitter.com/kkzzJb3HrJ

— Charlotte FC (@CharlotteFC) August 22, 2022
"Second half, we understand that just being away that sometimes you want to hold the game higher," Pareja said. "That it's normal that the reaction of the other team is aggressive and cost us that tied goal. But I noticed that our reaction after that goal was very professional and calm and that just made us score the second one, which is something that hasn't happened much in this season, so we're very proud."
Kahlina made his best save in the 70th minute after Kara was knocked down from behind by Derrick Jones, who was booked, and the Lions got a free kick straight out from goal. Pereyra took the set piece and sent a good, accurate shot on target but couldn't get enough oomph on it to sneak it past the diving goalkeeper.
69' Nearly some magic from Mauri 🪄

1-1 | #CLTvORL pic.twitter.com/tUJ9GcItQg

— Orlando City SC (@OrlandoCitySC) August 22, 2022
Down the stretch, Orlando struggled to possess the ball. Pareja made some changes to try to solidify things and take off tired players or guys on a yellow card, but Charlotte dictated play, winning set pieces and throw-ins in the Lions' end.
Akindele put the Lions ahead out of nowhere on the counter. He raced down the right to reach a pass from Urso and sent a shot on goal that Kahlina saved. The ball caromed back to the Canadian and this time he sent his shot into the net to make it 2-1 in the 89th minute. It was Akindele's first goal of the season.
Started and ended with Tesho Akindele 😤 @Tesho13 | #DaleMiAmor pic.twitter.com/iDGy0kd4ag

— Orlando City SC (@OrlandoCitySC) August 22, 2022
"Honestly, I don't even remember starting to play, but the first thing I remember is Urso having the ball," Akindele said. "And I just saw a gap and I was just like, 'I gotta go.' So, I just took off as fast as I could and Urso gave me the perfect pass. And you know, my first shot I should have done a little bit better, to be honest. But you've got to (have) short-term memory as a forward, like they say. That was the ultimate example of that. Ball came right back to me and I tried to stay calm and just place it in the corner."
The Lions couldn't have been too happy when the fourth official showed seven minutes of added time. There were two second-half injury stoppages but seven still seemed excessive. Orlando City was able to control the game for most of the first three or four minutes of injury time and saw out a second consecutive road win. First, the Lions had to survive a scare in the dying seconds as Brandt Bronico fired a shot just over the bar on nearly the last kick of the match.
Charlotte turned around the possession in the second half, finishing with a slight advantage (50.7%-49.3%) and even edged out Orlando in passing accuracy (82.9%-82.4%), but the Lions led in shots (13-9), shots on goal (7-3), and corners (5-2).
"We need to get better. We need to control those tempos," Pareja said. "But suddenly, after they scored, we did that. We sustained the game and just tried to look for the second goal in transition, which is something that the boys brought — the substitutions — and we found a way to get these three points in a very difficult match, especially the second half." 
"Super important for us because, just like every other team, our goal is to win the MLS Cup, and you can't win if you're not in the playoffs," Akindele said. "That's definitely step one. The bare minimum we need to do is get into the playoffs to give ourselves the chance to win MLS Cup. And so it feels good to stay in there, give ourselves a little bit of a cushion, but it's still tight. If you kind of fall asleep for a week or two, all of a sudden you're out of it again and we know that and we're going to keep our foot on the gas."
---
The Lions return home next Sunday for a home meeting with New York City FC.
Lion Links: 11/30/23
Orlando City faces big questions, Matt Miazga suspended, Emma Hayes meets USWNT for first time, and more.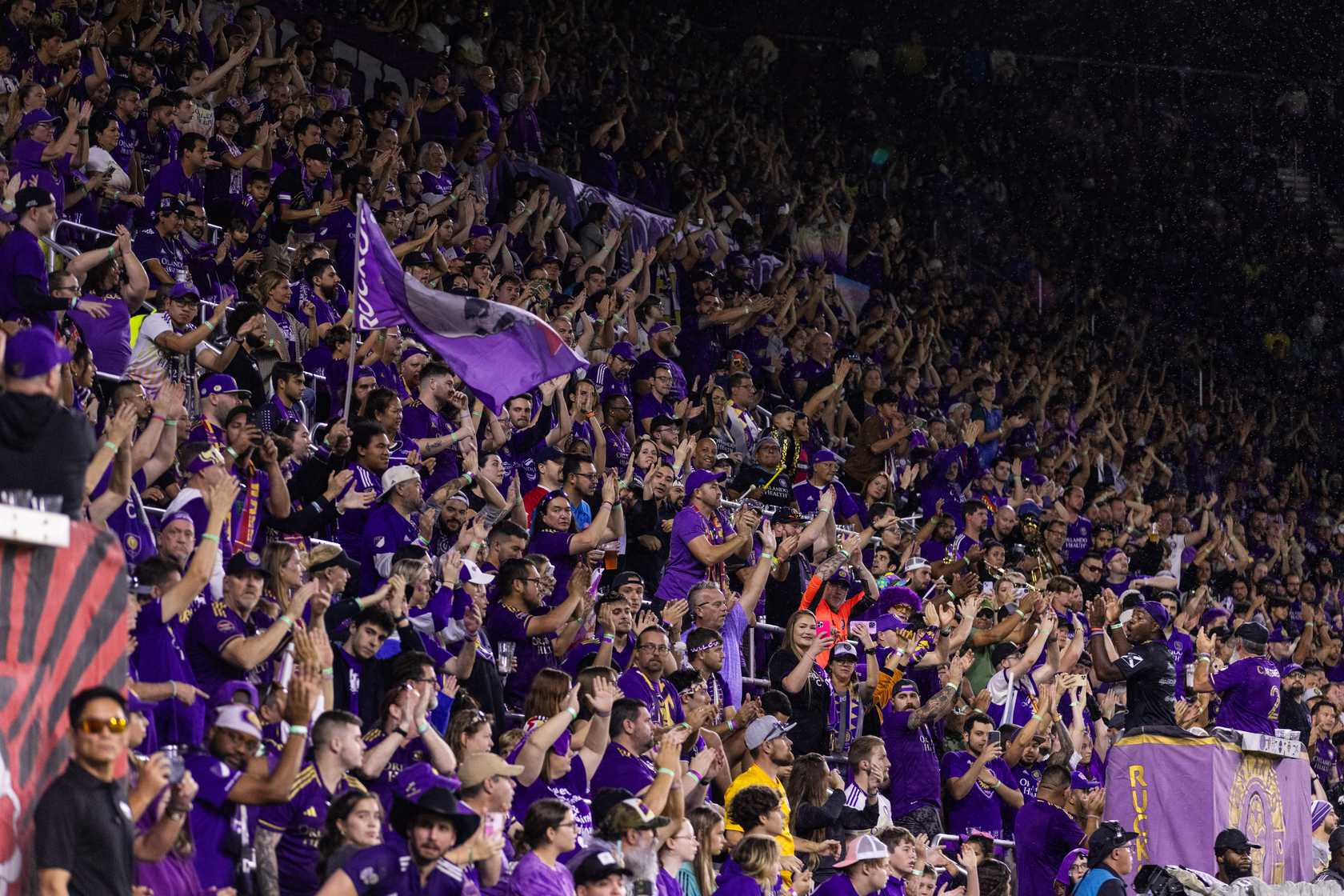 November is finally coming to a close. It's been a bit of a rollercoaster of a month for me, with highs, lows, and many things in between. All in all, I'm pretty glad it's nearly over, although I expect December to be similarly hectic. At least this weather is allowing me to break out some winter clothes and turn on the fireplace in this new apartment. I'm not sure why a fireplace was installed in a Floridian apartment, but I'm not complaining. Let's dive into today's links!
Big Decisions Await Orlando City
With Orlando City's season over, attention now turns to a critical off-season for the club. Head Coach Oscar Pareja is out of contract after leading the Lions to the playoffs for the past four years. The club will also need to decide if it will exercise the 2024 options on the contracts of both Executive Vice President of Soccer Operations and General Manager Luiz Muzzi and Technical Director and Assistant General Manager Ricardo Moreira. All three have orchestrated Orlando's transformation that's included winning its first trophy, having its best season this year, and qualifying for both the Concacaf Champions League and Champions Cup. Potentially transferring Facundo Torres to Europe, filling the empty Designated Player slot, and deciding which players to bring back for 2024 are also on the agenda. However, figuring out who will lead the Lions into this exciting next chapter is paramount. Personally, I think the club should do everything in its power to keep the people who brought Orlando to this point.
Matt Miazga Suspended for Three Games
FC Cincinnati will be without MLS Defender of the Year Matt Miazga for Saturday's Eastern Conference final, as he was suspended by MLS for three games due to his misconduct after the match with the New York Red Bulls on Nov. 4. Miazga was also fined an undisclosed amount and will undergo a behavioral assessment as part of the league's Substance Abuse and Behavioral Health Program. Following that aforementioned playoff match, reports surfaced that Miazga gained unauthorized access to an area reserved for the referees and acted aggressively. Any suspended games not served during Cincy's playoff run will carry over into the 2024 season, although Miazga can petition for a reduction based on compliance with recommended treatment plans.
Emma Hayes Meets With USWNT Players and Staff
Emma Hayes, who was hired as the next United States Women's National Team Head Coach earlier this month, made the trip to Florida to meet the team for the first time. Although she won't be coaching the team for its upcoming pair of friendlies against China, she collaborated with interim head coach Twila Kilgore on the latest training camp roster and will continue to work with her until taking over in May. There won't be much time between Hayes' official start date and the 2024 Summer Olympics, making these moments of face time between player and future coach all the more important. USWNT captain Lindsey Horan spoke on the team's goals after meeting Hayes for the first time.
"There's so much talent in this team, and I don't think the world has seen enough of it yet just because we need to go out and show it," Horan said. "We need to be able to mesh together and show everything that we have, and what we're all about, and how we can really collaborate and play together — be more of a team and be a powerhouse again.

"It's going to be exciting for us to have her and see what she can do with this team and how she can help us moving forward."
Ricardo Pepi Sends PSV Into Champions League Knockout Stage
PSV Eindhoven clinched its spot in the next round of the UEFA Champions League in dramatic fashion, with American forward Ricardo Pepi scoring the winner in a 3-2 comeback win over Sevilla in Spain. Trailing 2-0 in the second half, American left back Sergino Dest provided the assist on PSV's first goal and Pepi found the winner in stoppage time, with fellow American Malik Tillman also coming off the bench. From his little flick to send a teammate forward to his run and clinical header, it was a great goal by the 20-year-old.
Elsewhere in the Champions League, Arsenal beat Lens 6-0 to advance, Real Madrid won 4-2 against Napoli to win its group, and Real Sociedad played to a scoreless draw with RB Salzburg. Manchester United remains in last place of its group after a 3-3 draw with Galatasaray, with goalkeeper Andre Onana unable to stop Hakim Ziyech from scoring off of two free kicks. All's not lost for United though, as it can still qualify for the round of 16 by beating Bayern Munich at home so long as the other match ends in the group ends in a draw. It all makes for what should be an exciting final matchday in the group stage.
Free Kicks
---
That's all I have for you today. I hope you all have a wonderful Thursday and rest of your week!
2023 Orlando City Season in Review: Alex Freeman
We start our Orlando City player reviews with a look at a Homegrown fullback who made his MLS debut this season.
Orlando City signed fullback Alex Freeman to a Homegrown Player contract on February 15, 2022. He became the Lions' 12th Homegrown signing and his deal runs through the 2025 season with a club option for 2026, but the youngster did not see action in Major League Soccer last season. With the departure of Ruan, there was an opportunity for Freeman to win a job with the first team in camp but he wasn't quite ready to make the jump, instead playing an important role with Orlando City B throughout the 2023 MLS NEXT Pro season.
Let's take a look back at Freeman's 2023 campaign.
Statistical Breakdown
Freeman made his MLS debut on April 29 in a 2-0 home win over the LA Galaxy. It was not just his debut with the first team, but it was also his only appearance with the senior squad in 2023, although he did make the substitutes' bench a few times after that. Officially, he logged only one minute, entering in the 93rd minute. He was only on the pitch a matter of seconds, so it's unsurprising that he registered nothing on the stats sheet.
The son of former NFL receiver Antonio Freeman, Alex starred with OCB in 2023. In MLS NEXT Pro play, Freeman appeared in 24 of OCB's 28 matches, starting 22, and logging 1,855 minutes. He finished tied for third on the squad in goals (4), adding three assists and passing at a 79.1% success rate. Freeman attempted 25 shots, putting 11 on target, and contributed 10 key passes. He committed 22 fouls, drew 27 on the opposition, and was booked four times. He also started OCB's playoff match at Columbus, playing 89 minutes in the Young Lions' 2-1 road loss. Freeman didn't contribute a goal or assist or attempt a shot in the match, but he passed at an 88% rate, created one scoring chance, and committed one foul.
Best Game
With only one MLS appearance to his credit, the default best game for Freeman came on April 29 in Orlando City's 2-0 home win over the LA Galaxy. Freeman didn't even officially touch the ball in the game, but it's not every day a teenager gets to play in an MLS match, and I'm sure it was a special moment for him. It was certainly a milestone in his professional soccer career.
2023 Final Grade
As Freeman fell well short of the minimum 450 minutes played mark to receive a rating on our 1-10 scale, The Mane Land has no choice but to mark his grade as incomplete for the 2023 season. There are areas of Freeman's game that need a bit of refining, but at the same time, it's easy to see why he landed a Homegrown contract, why Orlando City would find him an intriguing prospect, and why he's been getting called up by the United States for U-20 international duty. His attacking presence was huge for OCB in 2023 and he was one of the key players that led the Young Lions to the postseason.
2024 Outlook
I would expect Freeman to get more seasoning at OCB in 2024, although he'll be given opportunities in preseason camp to show whether he's closed the gap on the likes of Michael Halliday and Kyle Smith (assuming both return). If the club moves on from both Halliday and Smith, it's not hard to picture Freeman starting the season providing depth at right back for the first team. Having just turned 19 in August, Freeman has a lot of potential and he should start to unlock that within the next year or so.
---
This is the first of our 2023 Orlando City Season in Review articles. Every player who played minutes this past season and who finished the year on the club roster will be reviewed (exceptions may be made for players let go when the club officially announces its roster moves). Players who logged fewer than 450 minutes (combined regular season plus playoffs, Concacaf Champions League, U.S. Open Cup, and Leagues Cup) will receive a composite score between 1 and 10 as determined by a panel of The Mane Land writers, while those who did not reach that threshold will receive an incomplete grade.
Lion Links: 11/29/23
Orlando Pride players called up by Brazil, MLS announces 2023 Best XI, latest MLS roster moves, and more.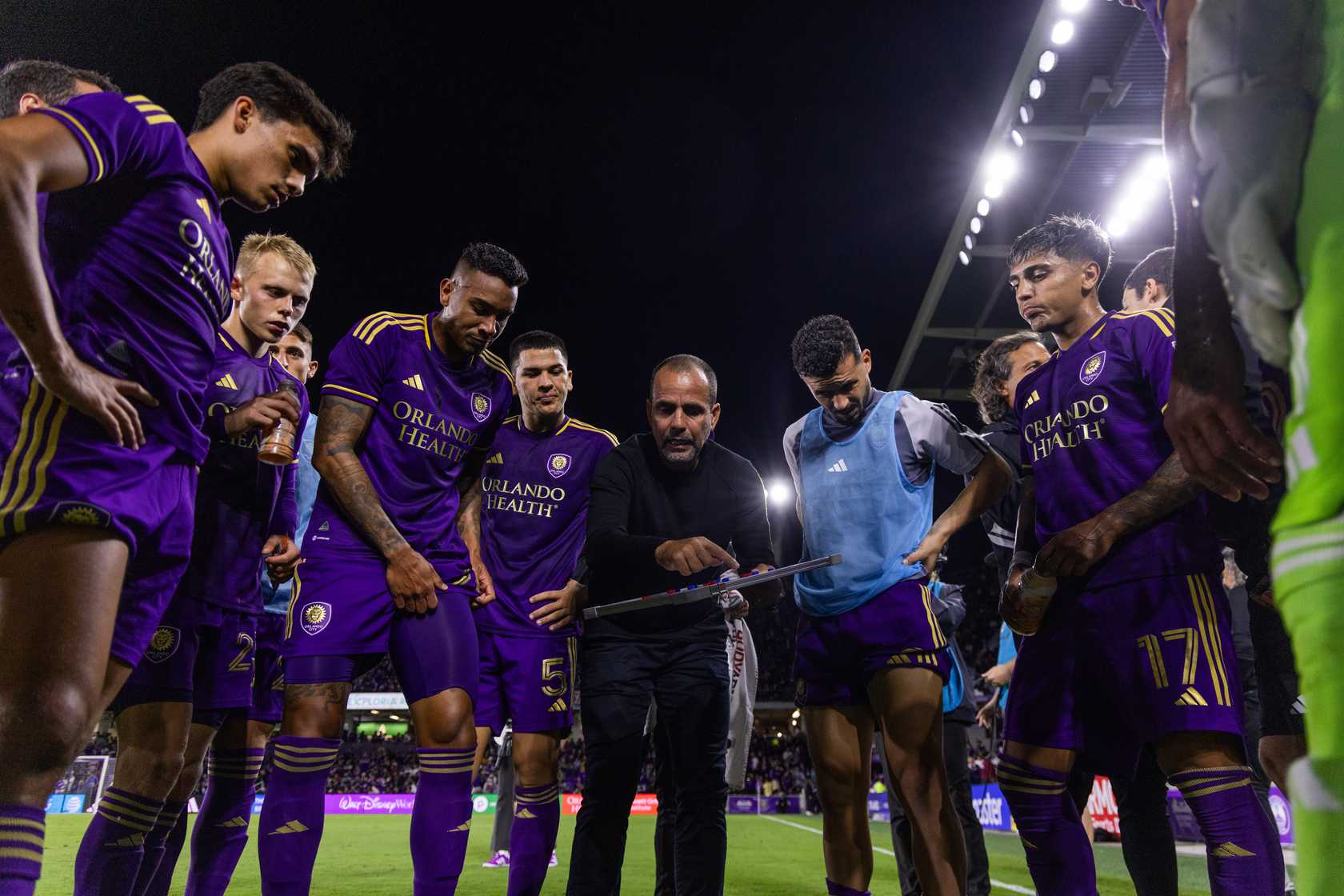 Hello, Mane Landers I hope all is well down in Florida. I've been very busy working throughout the holiday weekend at Under Armour. This week I'll be working at Wrigley Field for Winterland while getting ready to cover high school wrestling tomorrow night. There is plenty to cover today, so let's get to the links.
Pride Players Called Up By Brazil for Friendlies
Orlando Pride defender Rafaelle and forwards Marta and Adriana have been called up to the Brazil Women's National Team for its upcoming friendlies.
Brazil will play two matches against Japan on Nov. 30 and Dec. 3 in Sao Paulo before playing Nicaragua on Dec. 6 at Estadio Fonte Luminosa in Araraquara.
MLS Announces the 2023 Best XI
Major League Soccer announced its 2023 Best XI, recognizing the league's top players at each position. There were no Orlando City players selected for the team and eight players received the honor for the first time. Those players are St. Louis City's Roman Burki and Tim Parker, FC Cincinnati defender Matt Miazga, Atlanta United duo Thiago Almada and Giorgos Giakoumakis, Houston Dynamo midfielder Hector Herrera, LAFC's Denis Bouanga, and Columbus Crew forward Cucho Hernandez. Nashville SC's Hany Mukhtar made the Best XI for the third consecutive time, while teammate Walker Zimmerman was named to it for the fifth time. MLS MVP Luciano Acosta of FC Cincinnati rounds out the list.
Latest MLS Off-season Roster Moves
The Colorado Rapids announced their latest roster changes as they prepare for the the 2024 season under new Head Coach Chris Armas. The club exercised its options for defender Andrew Gutman, midfielder Ralph Priso, and forward Calvin Harris. The Rapids declined contract offers to seven players, with the most notable names being defender Steven Beitashour and goalkeeper William Yarbrough, although the Rapids are in discussions about re-signing Yarbrough. Elsewhere, the New England Revolution exercised the permanent transfer option on forward Tomas Chancalay, signing him to a Designated Player contract through 2026, with a club option for the 2027 season.
UEFA Champions League Roundup
Champions League action returned in Europe, as we get close to wrapping up the group stage in a couple of weeks. Manchester City overcame a two-goal deficit to beat RB Leipzig 3-2 and win Group G. Newcastle United had a chance to qualify for the round of 16 but gave up a late penalty to Paris Saint-Germain, which Kylian Mbappe converted to end the match in a 1-1 draw. Borussia Dortmund beat AC Milan 3-1 to book its spot in the knockout stage. PSG, Newcastle, and AC Milan are all still alive in Group F heading into the final matchday in December. Shakhtar Donetsk won 1-0 against Royal Antwerp and also still has a shot to advance on the final matchday. Lazio, Atletico Madrid, Barcelona, and Young Boys all won their respective matches as well. Today's matches include Manchester United on the road against Galatasaray, Real Madrid taking on Napoli, and Sevilla facing off with PSV Eindhoven.
Free Kicks
Concacaf has announced that BMO Stadium, Dignity Health Sports Park, Shell Energy Stadium, and Snapdragon Stadium will be the four venues that will host matches for the 2024 Concacaf W Gold Cup.
Barcelona midfielder Gavi will be sidelined for up to 10 months after undergoing knee surgery after suffering a torn ACL in his right knee.
The International Football Association Board approved a trial for sin bins, meaning players punished for dissent or specific tactical offense would be temporarily removed from the match for a set amount of minutes.
You have got to see this goal from Cwrt Rawlin FC in the Welsh seventh division.
---
That will do it for me today, Mane Landers. Enjoy your Wednesday and I'll see you next time.