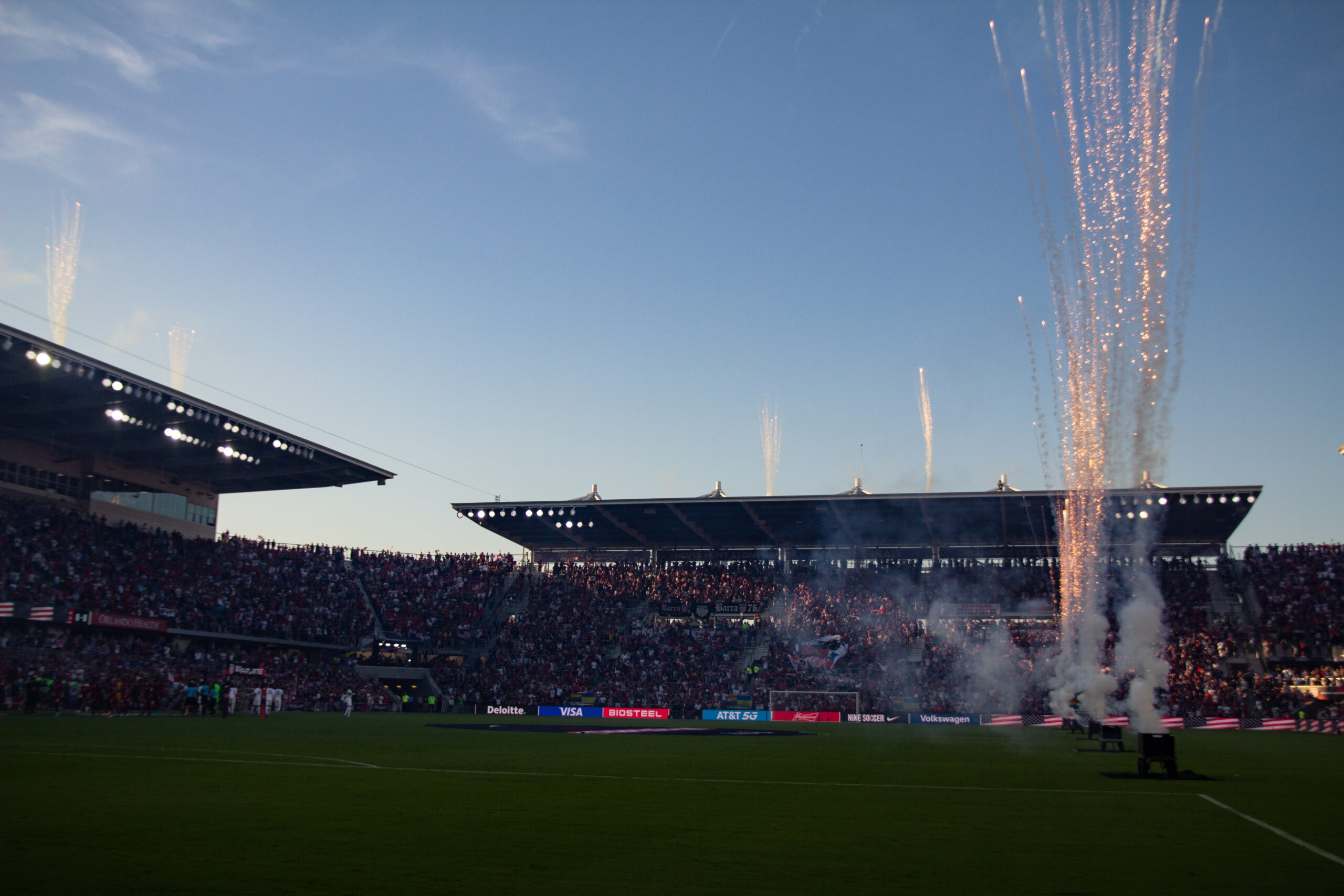 Good Morning Lions fans! The weekend is almost here, which means plenty of excitement all around MLS. Today, we have quite a few interesting tidbits regarding Orlando City specifically! So, let's dive in to this morning's links!
Grant Wahl's Take on Orlando City
I highly recommend anyone that hasn't read this article from Grant Wahl yet to pop a squat and enjoy. The esteemed American soccer journalist features Phil Rawlins' path to Orlando and gives a brief description of the atmosphere in the city.
St. Ledger Shakes Off T-Swift Rumor
Yesterday, Lion Links included an article featuring the hot rumor that Orlando City's Irish center back could possibly be dating pop star Taylor Swift. Well, the Irish Lion has now cleared that up. St. Ledger tweeted this yesterday…
I think the guys @SoccRepublic cut out an important part of that interview where I said that I think miss swift is seeing a certain dj!

— Sean St Ledger (@seanstledger12) April 8, 2015
It seems that Miss Swift is indeed seeing Calvin Harris, just as most pop culture fanatics could've already told us. Oh well, St. Ledger still thinks there is a chance we will see Taylor Swift at an upcoming match!
Tenorio Catches Up With Jamie Watson
Paul Tenorio took the Minnesota United FC vs. Orlando City reserves closed-door scrimmage as a chance to reconnect with former Lion Jamie Watson. Tenorio speaks to the striker, who scored 23 goals and assisted 13 times with Orlando City, about his admiration of the club from afar. Watson says he wants nothing but the best for Orlando, and hopes that Minnesota United meets the Lions later on this year in the U.S. Open Cup.
Deford's Hot Take on Soccer in America
Well-respected, longtime American sportswriter Frank Deford said yesterday that MLS is not going to be a major league anytime soon. The NPR senior correspondent broadcast his opinion that with high quality foreign soccer leagues so easily available to American fans, MLS will continue to struggle to achieve major league status. He believes that MLS' fight to achieve prestige is nothing more than a fantasy. What do you think? Click bait or actual substance?
Dare to Zlatan Search Engine
Have you ever been surfing the web, but for some reason you can't find the perfect article about Zlatan Ibrahimovic that you've been looking for? Have no fear! SweetPop media agency has created Zlaaatan.com, so that nobody ever struggles to find information about the all-star striker again.
The search engine, which functions like Google, filters out all results that do not relate to Ibra himself. Over 100,000 people have already used the search engine since its launch on Thursday.
U.S. Soccer News
Two quick bits of news from U.S. Soccer to end this morning's links: Kasey Keller, Sigi Schmid, and Glenn Myernick were all elected to the National Soccer Hall of Fame yesterday.
— U.S. Soccer (@ussoccer) April 8, 2015
Also from U.S. Soccer, Jeff Crandall previewed the first two rounds of the U.S. Open Cup draw yesterday.
That's it for the Lion Links today, everybody. Enjoy your Thursday!
Lion Links: 6/5/23
Torres could be turning the corner, lights go out on OCB, U-20 USMNT knocked out of World Cup, and more.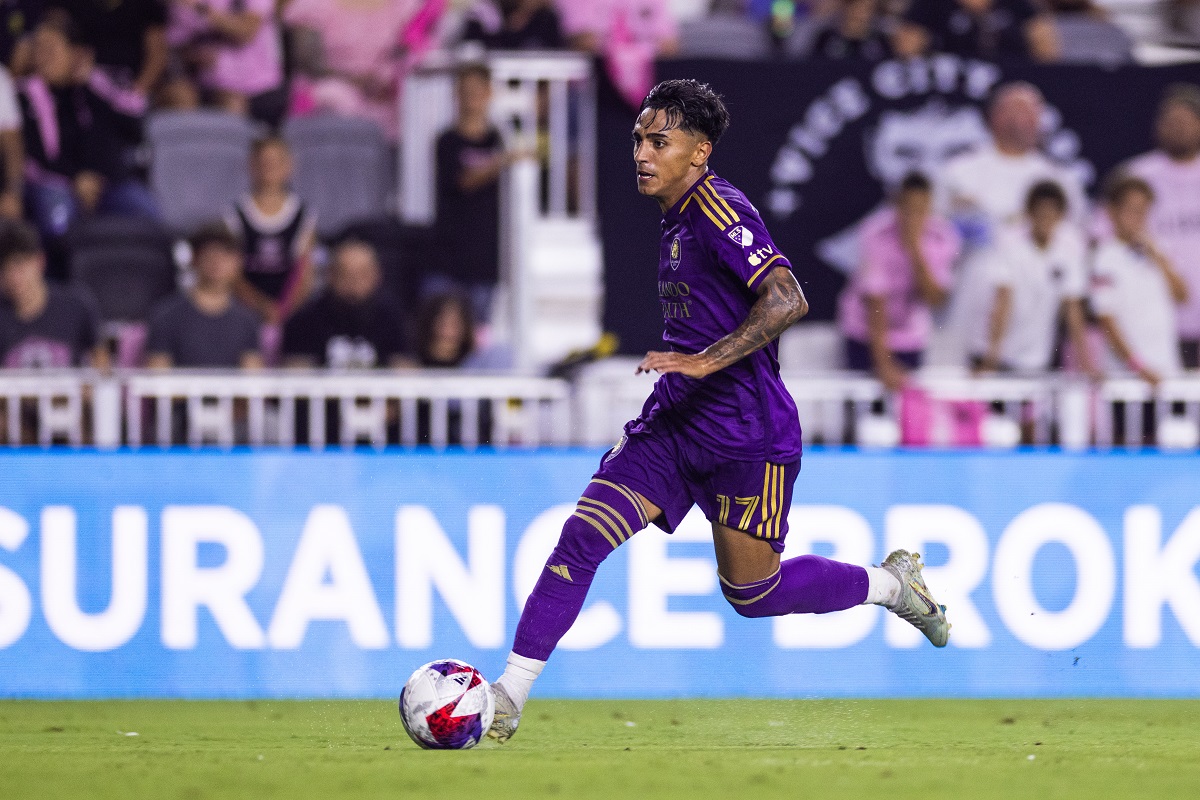 Merry Monday morning, Mane Landers. It was quite the packed weekend of soccer, so I won't blame you if you're a little tired starting out your week. Orlando City's victory over the New York Red Bulls was certainly the highlight, and I hope the Lions' form continues next weekend when I come down to Exploria Stadium for the match against the Colorado Rapids. Let's get to the links.
Torres Could Be Turning a Corner
Facundo Torres scored a brace in the match against the New York City Red Bulls on Saturday night, and perhaps it is the type of performance that will kick his season into gear. We saw the same thing last season, as Torres started slowly but came on in the second half of the season. Hopefully, Saturday's match serves as notice he is about to do the same in 2023.
Torres' two goals doubled his production on the season, with three of the four goals coming against the Red Bulls, and two of them on penalty kicks. Orlando City has desperately needed Torres to find his form. His performance earned him a nomination for MLS Player of the Matchday, so vote early and vote often.
Toronto FC II Turns Lights Out on OCB
OCB traveled to the Great White North to take on Toronto FC II at York Lions Stadium in Toronto, Ontario. It was a difficult night for the Young Lions as Toronto took an early lead and then doubled it before the end of the half. Mason Stajduhar made the start for OCB since Javier Otero was on international duty with Venezuela, but he was unable to help OCB, as the team in front of him played poorly.
After Toronto scored the third goal of the match to go up 3-0, the lights in the stadium went out, much like the hopes of any chance at a comeback for the Young Lions. It was supposed to be a short delay, but that was not the case. Ultimately, lights or no lights it was a night to forget for OCB. The lights never came back on and the match was abandoned and ruled a 3-0 final due to a local curfew. Sean Rollins has your partial match recap.
U-20 USMNT Crashes Out of the U-20 World Cup
The U-20 USMNT team lost 2-0 to Uruguay in the quarterfinal match of the FIFA U-20 World Cup, continuing a trend of the U.S. bowing out in the same round. Heading into the match, the U.S. hadn't given up a goal in the competition. That all changed in the 21st minute, when Uruguay's Anderson Duarte scored to put his side up early. The U.S. didn't help their cause in the second half thanks to an own goal by Joshua Wynder. Even when the U.S. started to get chances on goal, they would be blocked by their own teammates or take a bounce the wrong way. It was as if all the good luck and quality the team played with to get to the quarterfinal was turned against them. It was fun while it lasted.
U-20 USWNT Falls to Mexico in Concacaf Final
Two days after qualifying for the U-20 Women's World Cup, thanks to a 2-1 win over Costa Rica, the U-20 USWNT lost to Mexico in the Concacaf U-20 Women's Championship match by the same 2-1 score. Both teams left it late, with Mailin Orozco starting the scoring for Mexico and Onyeka Gamero equalizing for the U.S. A bit of poor defending allowed Mexico to get the game winning goal from Fatima Servin in the 87th minute.
Free Kicks
The U-16 Men's Youth National Team closed out the 2023 International Dream Cup with a 2-1 win over the U-16 Nigeria Youth National Team. Orlando City academy goalkeeper Zackory Campagnolo got the start for the U.S.
Former Lion Cyle Larin's Real Valladolid were relegated to La Liga 2 thanks to a final day 0-0 draw with Getafe. Larin Lead Real Valladolid with seven goals on the season in only 13 appearances.
LAFC took on Leon in the second leg of the Concacaf Champions League final Sunday night. Leon came into the match up 2-1 on aggregate and won the 2023 Concacaf Champions League.
During the Concacaf Champions League match, Aaron Long attempted a header for LAFC and had to be subbed off due to concussion protocols. It's a good example of why the protocols are in place.
Israel shocked Brazil, defeating the favorites 3-2 in the quarterfinal of the U-20 World Cup. This is Israel's first appearance at the competition and the team will now face Uruguay in the semifinals.
There were much bigger names in the $1 million, 7v7 The Soccer Tournament, but in the end it was Newtown Pride that captured the prize, outlasting teams like Wrexham AFC and a team made up of former USWNT players (which lost to Wrexham, 12-0). The club, which beat SLC FC in the final, will donate a portion of their winnings to Sandy Hook Elementary School charities.
Folarin Balogun scored in his final match for Reims in Ligue 1 and is now looking forward to a call-up to the USMNT at the Nations League competition.
---
That will do it for today. If you make it either the Orlando City or Orlando Pride match this weekend, I hope to see you. Please say hello.
Lion Links: 6/3/23
The Orlando Pride hit the road, OCB players called up, USMNT U-20 squad can make history, and more.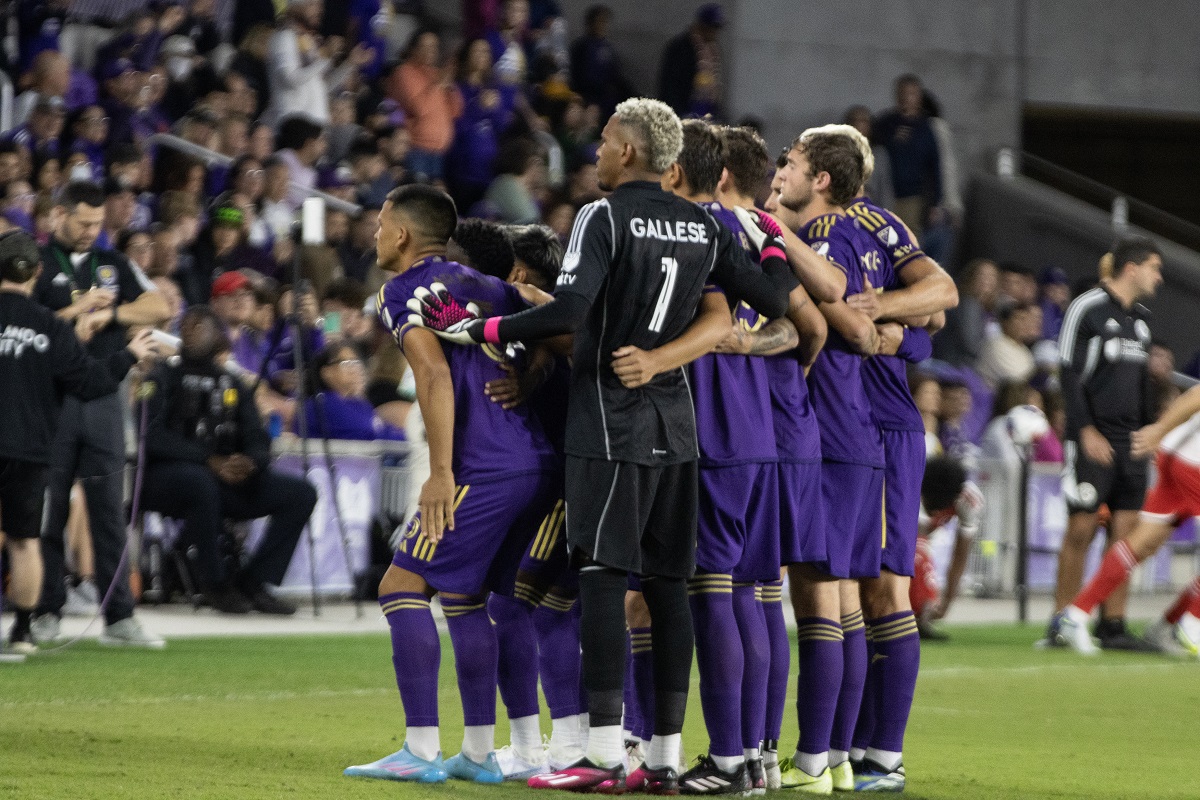 Merry match day morning, Mane Landers! I hope you have multiple screens ready as both Orlando City and the Orlando Pride are in action this evening. Hopefully, it will be a weekend of better results for the clubs, as both are coming off difficult results. It's been a busy week for me already and it won't slow down anytime soon, so enjoying matches is a nice break. Let's get to the links.
Orlando Pride Start a Busy Stretch
The Orlando Pride are heading west to play the Houston Dash tonight, followed by an NWSL Challenge Cup match against NJ/NY Gotham FC on Wednesday, and then back to Exploria Stadium to host the Portland Thorns next Sunday. Three games in nine days will test the club's depth and it's reasonable to expect a heavily rotated side in the Challenge Cup match. The Pride enter tonight looking for a second straight win over the Dash. To make that a reality the Pride will need to create and this time convert on the chances on goal.
OCB Venezuelan Call-ups
Goalkeeper Javier Otero and fullback/winger Moises Tablante have been called up to the Venezuelan National Football Team for a pair of friendlies this month (translate). Venezuela will face Honduras on June 15 in Washington, D.C. and Guatemala at Rentschler Field on June 18 in East Hartford, Connecticut.
Orlando City B may only be without them for one match, but the team will certainly miss the pair during the time they are on international duty. Otero has been very good in goal, and Tablante has been contributing to the attack. Of course, it is an honor for both to represent their national team and we wish them well.
Pride Month Kicks Off
Both Orlando City and the Orlando Pride are celebrating Pride Month with logo changes for both squads. The Pride will be hosting the "Pride in our City" match against the Portland Thorns on June 11 in tribute to the victims of the Pulse Nightclub tragedy.
The Lions and the Pride are only two of many other sports teams to recognize and celebrate the LGBTQIA+ communities in June. Other teams include the Wilf-owned Minnesota Vikings and Florida-based Major League Baseball club, the Tampa Bay Rays.
USMNT U-20 Opportunities
When the U-20 USMNT squad meets Uruguay on Sunday there is the possibility that some of the players will also make an appearance for the senior squad in the 2026 World Cup. It's also possible that this team can advance, possibly to the final. If so, they will make history. If the team makes it past Uruguay either Brazil or Israel will await in the semifinal. Of course, the U.S. is not the only team in Argentina with a path to the trophy.
Free Kicks
---
That will do it for today. Check back for our coverage of both Orlando City and the Orlando Pride. Vamos Orlando!
Lion Links: 6/2/23
Orlando City prepares for the Red Bulls, Pride focused on bouncing back, Inter Miami and Phil Neville part ways, and more.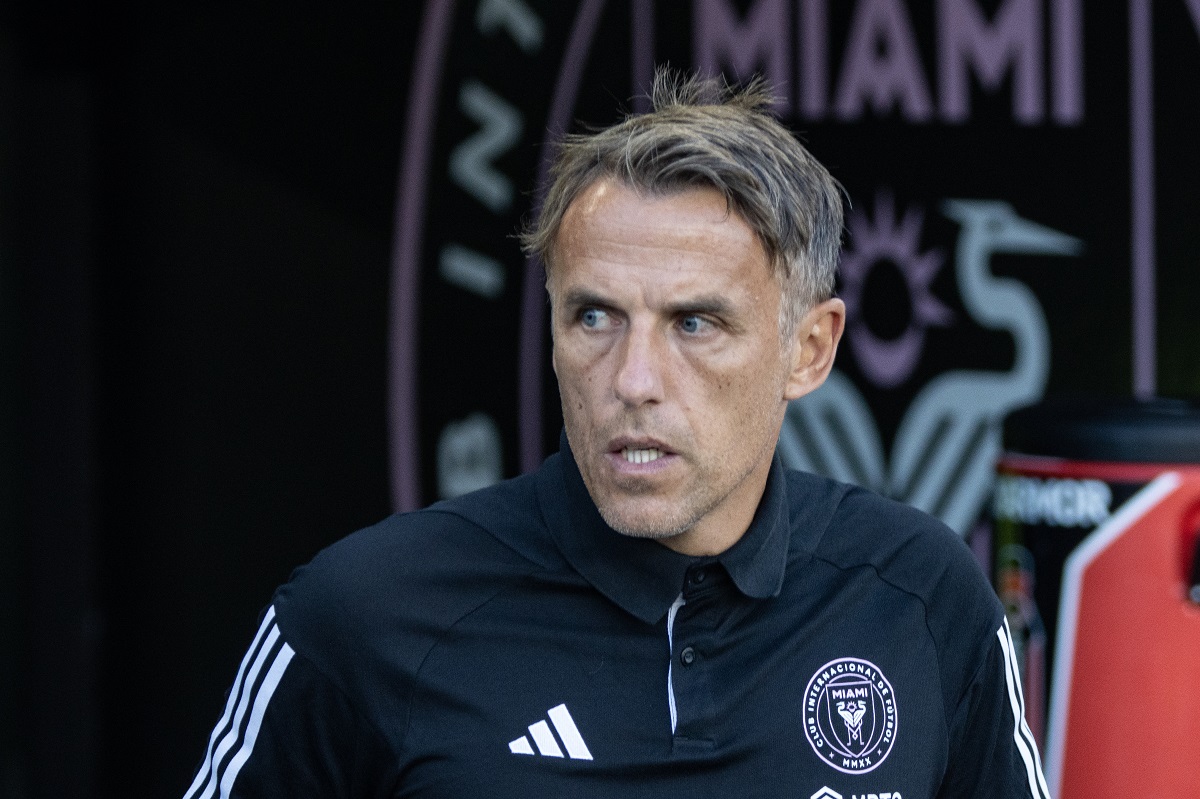 I hope this Friday finds you well as we all get ready for another weekend of Orlando soccer. Tomorrow is my birthday and I'm looking forward to battling the eternal march of time with some watermelon mojitos and a cheeseburger. It should be a nice weekend. Hopefully the next few days go smoothly for you as well. Now, let's get this Friday started with today's links!
Orlando City Prepares for the New York Red Bulls
Orlando City is back in action tomorrow night at 7:30 p.m. in a road match against the New York Red Bulls. The Lions have not lost in their past four matches against the Red Bulls, including a 1-0 win at home in this year's season opener. Plenty has changed for the Red Bulls since that match, with Troy Lesesne now at the helm after the dismissal of Gerhard Struber last month. The Lions catch the Red Bulls just a few days after they beat Inter Miami 1-0 on the road. Orlando is currently on a four-game unbeaten streak, but two of the draws were due to allowing late equalizers at home. Captain Mauricio Pereyra talked about the team's need for consistency throughout a match.
"It's the belief in the work that we are doing, because nothing is changed from this last game or even in Miami," he said. "If we compare with the other games, I mean, it's the same team with the same players and the same quality. The only thing that changed I think, is the mentality and the mindset that we had, that we believe that the work that we're doing is correct. … Consistency is what we need during the tournament, we see more times during the game against Atlanta. But we have to do it in 90 minutes if you want to get results."
Pereyra is in his fifth year with the Lions and would make his 100th start for Orlando should he do so tomorrow. Cesar Araujo has been a key part of Orlando's success since joining the club and could make his 50th appearance in tomorrow's match. Both midfielders could prove key for Orlando against Luquinhas and the rest of the Red Bulls.
Orlando Pride Aim to Bounce Back
Although they created plenty of chances and played well, the Orlando Pride's four-game unbeaten run came to an end last weekend against the Chicago Red Stars. Capitalizing on those chances is a focal point for the Pride in training as they get ready for a road match against the Houston Dash tomorrow night at 8:30 p.m. It's the first of three games in seven days for the Pride as they look to maintain their hunger to win despite the recent loss. Midfielder Erika Tymrak spoke on how the team is cultivating a winning culture this year.
"I think it starts in training and [the coaching staff] have created such a good training environment that when we do not get the result we wanted, we are upset, we're disappointed," Tymrak said, "We had a few off days after the game, and we just want to get back and play and get better. So I think it's an important mentality to have and it'll take us through the season."
Orlando City B Heads North to Face Toronto FC II
After a May of mixed results, Orlando City B hits the road to take on Toronto FC II this Sunday at 8 p.m. It will be the second meeting between the two teams this season, with the Young Lions winning 3-2 at Osceola Heritage Park on April 30. The offense is trending in the right direction, with Jack Lynn scoring his fourth goal in three games and Alex Freeman tallying his fifth goal contribution of the season in OCB's 3-2 win over New York Red Bulls II on Monday. Shak Mohammed, Orlando City's 2023 MLS SuperDraft first-round pick, also scored his first goal of the season in that match, so hopefully he can build on that moving forward. OCB will face a Toronto side that has lost its past two matches, both on the road.
Phil Neville Fired By Inter Miami
Following its 10th loss in15 games this season, Phil Neville is no longer the head coach of Inter Miami. Neville was named head coach in January of 2021, and led the team to the playoffs last year. However, there's been a lack of consistency for Miami during his tenure and no club has lost more games this season than the Herons. Miami also parted ways with former Orlando City head coach Jason Kreis, who was named as an assistant coach in March of 2021. Javier Morales will serve as interim head coach, with other coaches remaining in their existing roles, including former Orlando City academy director Darren Powell as an assistant coach.
USMNT Roster Announced for Concacaf Nations League
B.J. Callaghan, who became the interim head coach of the United States Men's National Team earlier this week, called up 24 players for the training camp roster in preparation of the Concacaf Nations League later this month. Four goalkeepers made this roster before it gets trimmed down to 23 players, including Matt Turner and Maccabi Haifa's Josh Cohen. Folarin Balogun committed to the U.S. just last month and will be on the team alongside fellow forwards Ricardo Pepi and Alex Zendejas. Tyler Adams is out due to injury, but the midfield is still filled with notable names such as Weston McKennie, Yunus Musah, and Giovanni Reyna. The U.S. will clash with Mexico on June 15 in Las Vegas, with the championship match taking place against either Canada or Panama on June 18.
Free Kicks
American goalkeeper Zack Steffen underwent knee surgery and will reportedly be out for three to four months as a result.
---
That's all for now, Mane Landers. I hope you all have a fantastic Friday and rest of your week.