PawedCast Episode 12: Toronto, Ponte Preta Review, New England Revolution Preview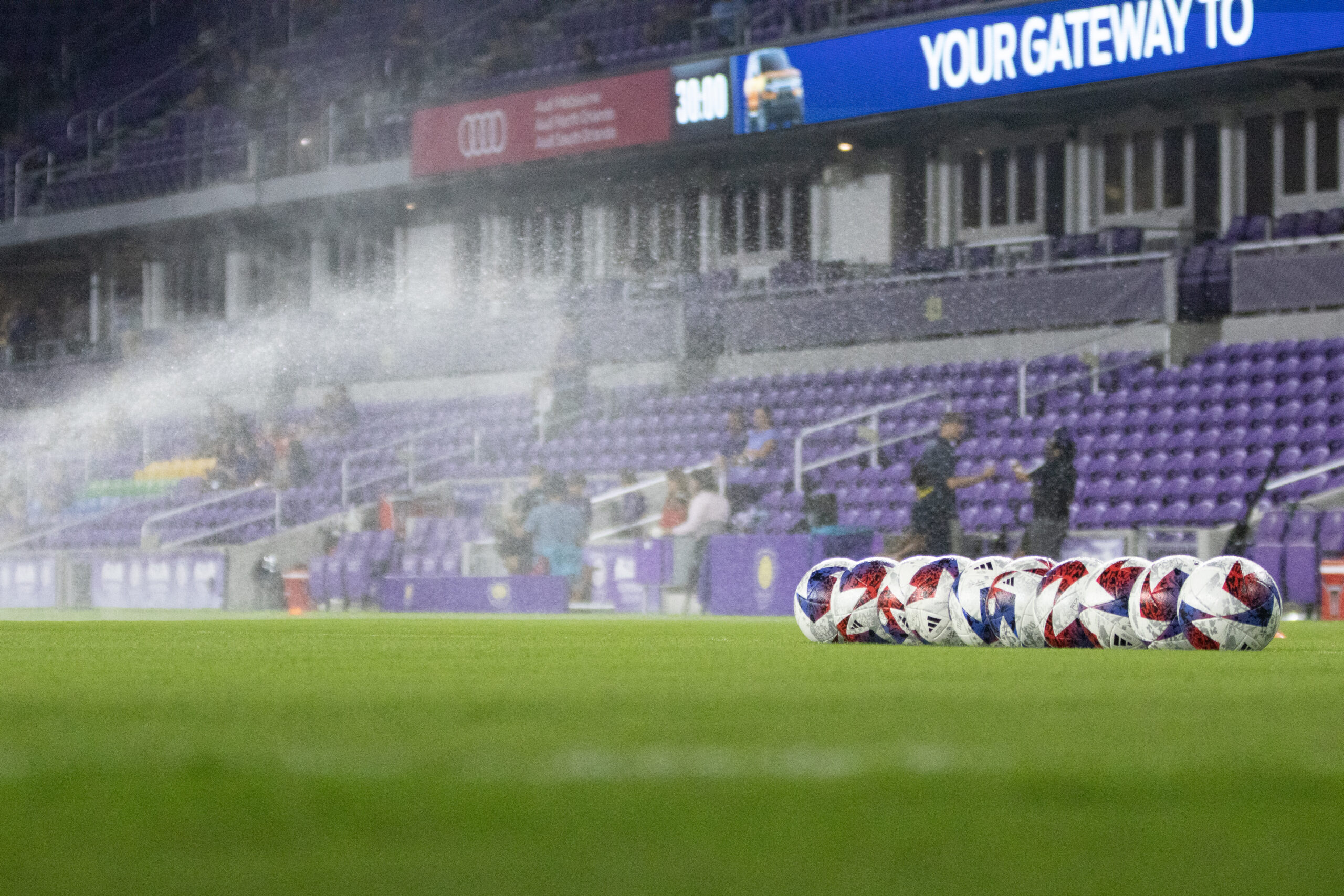 We've got a lot of ground to cover with two games to discuss since our last PawedCast and not one, but two special guests!
Michael and Andrew dissect the home loss to Toronto FC a couple weeks back, as well as the friendly win over Brazil's Ponte Preta. The pivotal moments of both games are discussed, including the horrible knee injury Kevin Molino sustained and Brek Shea returning to the midfield. And goals! At home! It really happened last weekend.
But the star of this show is Orlando City goalkeeper Earl Edwards Jr., who stops by to give us the skinny on being a Lions keeper, a rookie in MLS and what it's like to be on this team. Plus, he dishes on the best shots on the team.
We also preview the New England Revolution and here to help with that is Steve Stoehr from The Bent Musket blog. Steve goes into great detail about all the ways the Revs can hurt us. But he also tells us who New England fans secretly fear.
And we give you our always wrong predictions.
* * *
`0:26- Michael and Andrew break down the Toronto FC loss and the Ponte Preta victory and look at life after Molino.
17:36- Steve Stoehr jumps on to give us the lowdown on the Eastern Conference leaders from New England. Hey, they're scared of Kaká!
38:29- Orlando City's Earl Edwards Jr. tells us about life as a young goalkeeper in Major League Soccer.
52:48- Final thoughts and our horribawful score predictions!
SkoPurp Soccer Episode 24: North Carolina Courage Rewind, Mailbagbox, and More
The Pride knock off the Courage and climb closer to that playoff line with just three matches left.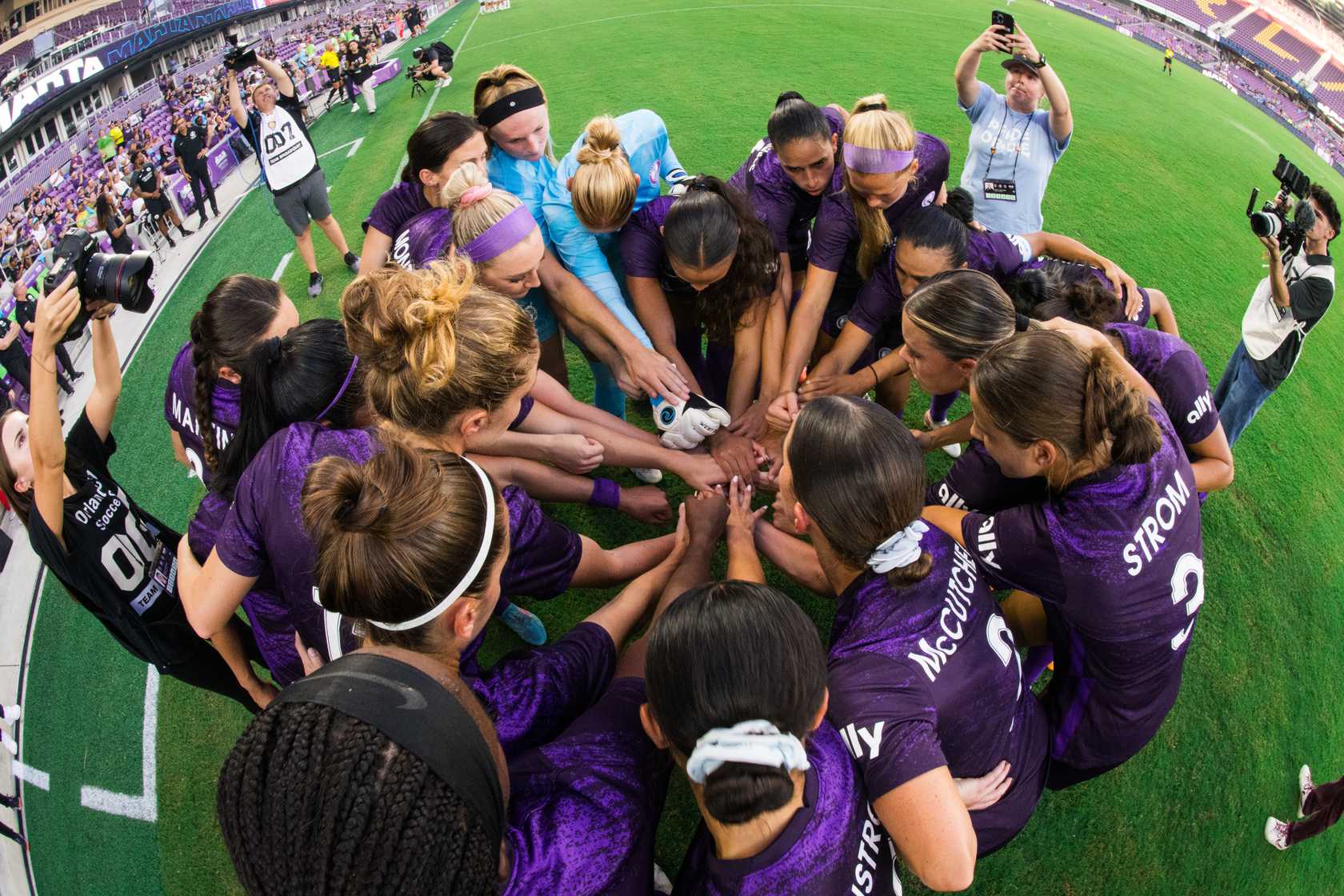 The Orlando Pride have little to no margin for error in the remainder of the schedule if the team is going to achieve its goal of making the playoffs in 2023. The Pride took a big step toward that goal with a 2-1 win over the North Carolina Courage on Sunday evening. The win included the fastest goal in Pride history, a red card — for the opponents this time — and another standout performance by Adriana.
We break down an exciting victory by the Pride that pushed the club from 10th in the standings to seventh and just one point out of a playoff spot with three matches left to play. We discussed the big moments, checked on our score predictions, and made our choices for Player of the Match.
We also talked about what is mathematically possible (albeit unlikely) in how the NWSL season can end in the most chaotic way possible — a six-way tie for first place that would see the Pride claim the Supporters' Shield! OK, we did say it was unlikely. The Pride could still finish anywhere from first to last in the league, and with three games left, that's absurd.
This week's mailbagbox asked us questions about handballs and the Pride's midfield. Remember, you can ask us anything by hitting us up on Twitter at either @TheManeLand or @SkoPurpSoccer and using the hashtag #AskSkoPurp. Or you can visit our show page, scroll down, and fill out the handy form.
Without a Pride match next week, we touched on the United States Women's National Team, which has a pair of friendlies coming up in the international window against a good South Africa side.
---
Here's how Episode 24 went down:
0:15 – A look back at a huge win for the Pride over the North Carolina Courage.
30:27 – We've got mail! We answer our listeners' questions and touch on the USWNT's upcoming matches against South Africa.
PawedCast Episode 376: Crew Rewind, OCB Clinches Playoff Spot, New York City FC Preview, and More
We're joined by Andrew Leigh from Hudson River Blue to preview the Lions at NYCFC.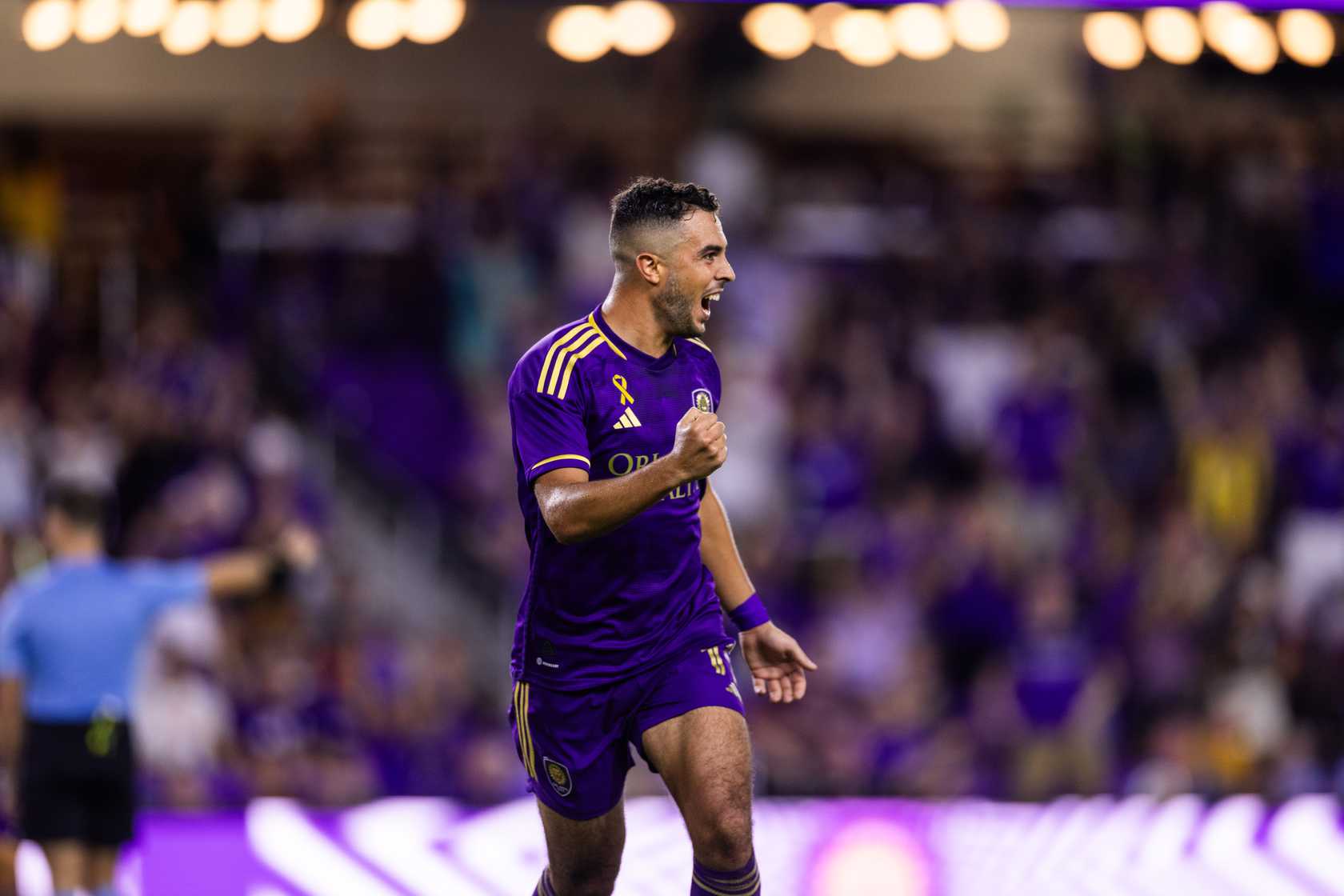 There have been a lot of special moments already this season, but Orlando City's three-goal rally from down 3-1 to up 4-3 at the death on Saturday night against the Columbus Crew may have been the game of the year in MLS. The Lions came roaring back behind Martin Ojeda, Facundo Torres, and Ramiro Enrique, who somehow found himself in the right place at the right time repeatedly against the Crew. We look back on the lineup changes, the big moments, and a crazy night that was reminiscent of "drunk OCB" at Exploria Stadium. We discuss the Lions who were honored for that performance, check back on our score predictions and make our selections for Man of the Match.
Following our look back at Saturday's win, we welcome Andrew Leigh from Hudson River Blue to discuss Wednesday's road game against New York City FC. The Lions haven't always fared well on the baseball diamonds in the north, and Andrew was kind enough to give us an update on the state of the Pigeons.
After our chat with Andrew, we discussed Orlando City B's playoff-clinching draw (followed by a shootout win) at Chicago Fire FC II. We honestly should have given this game more time but our Crew rewind and interview ran long (what else is new?), and the important thing is that the Young Lions are in the postseason.
We also looked into our mailbagbox, where we were asked about numerous things and we had an answer for all of them, including our three worst Orlando City moments. Remember, if there's anything — and we do mean anything — you want us to address on the show, just ask us by tweeting it to us at @TheManeLand with the hashtag #AskTMLPC.
Finally, we previewed Orlando City at New York City FC, giving you our key matchups and score predictions for the midweek match.
---
Here's how No. 376 went down:
0:15 – Orlando City's massive comeback to down Columbus at the death.
34:09 – Andrew Leigh tells us all about New York City FC and playing on baseball fields.
59:05 – OCB in the MLS NEXT Pro playoffs, our mailbagbox, and our key matchups and predictions for the Lions' trip to play NYCFC on Wednesday.
PawedCast Episode 375: USMNT Talk, Columbus Crew Preview with Massive Report, and More
Collin Johnson of Massive Report joins us to help us preview the Columbus Crew at Orlando City SC.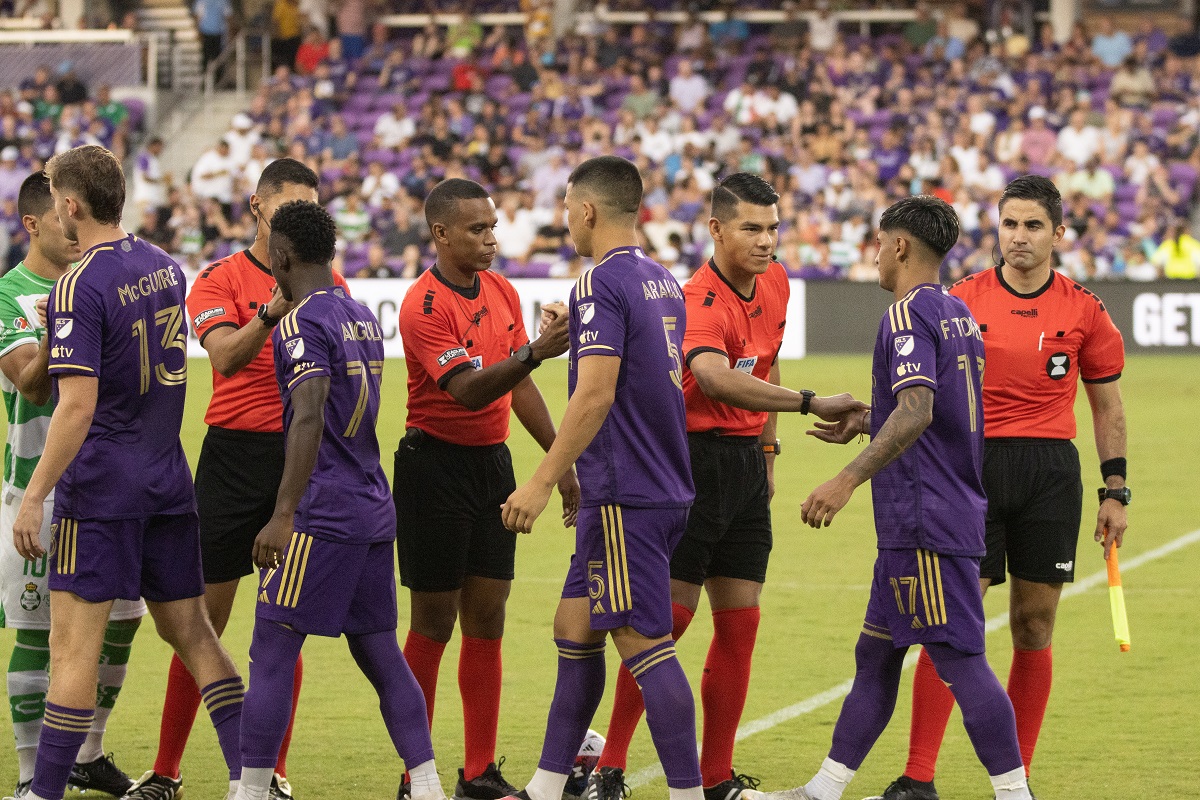 With no Orlando City match to recap, we turned our attention to the United States Men's National Team's performance in the recent international window. We aren't as angst-ridden about the 3-0 and 4-0 wins over Uzbekistan and Oman, respectively, as many people are, but there is certainly room for improvement and it wasn't the best two games from Sergino Dest or Christian Pulisic, but the Yanks still got their wins. Tougher tests await and hopefully the squad will be fully fit for the next window.
After that brief check-in with the USMNT — and please forgive our lack of recapping a somewhat meh 1-1 road draw by OCB at New England Revolution II and the Young Lions' subsequent shootout loss — we welcomed Collin Johnson from Massive Report to the program to give us all of the information on Orlando City's opponents tomorrow night, the Columbus Crew. Collin did a great job of getting us up to speed on all things Columbus, including how new players like Diego Rossi are fitting into Wilfried Nancy's system.
Big apologies to our founders for not notifying you in advance of our guest for this show, but it wasn't confirmed until we were within an hour of recording time, so it came together quite late.
After our chat with Collin, we looked into our mailbagbox, where we were asked to chronologically predict some suggested big evens in a possible MLS future. Remember, if there's anything — and we do mean anything — you want us to address on the show, just ask us by tweeting it to us at @TheManeLand with the hashtag #AskTMLPC.
We looked ahead to OCB's big match tonight on the road against Chicago Fire FC II, and, finally, previewed Orlando City vs. Columbus, complete with our key matchups and score predictions.
---
Here's how No. 375 went down:
0:15 – Orlando City was off last weekend so we discussed the USMNT's two matches in the international window.
11:28 – Collin Johnson from Massive Report jumps on and gives us a comprehensive overview of the Columbus Crew.
29:05 – Our mailbagbox, OCB's impending game at Chicago, and our key matchups and predictions for Saturday's date with the Crew.