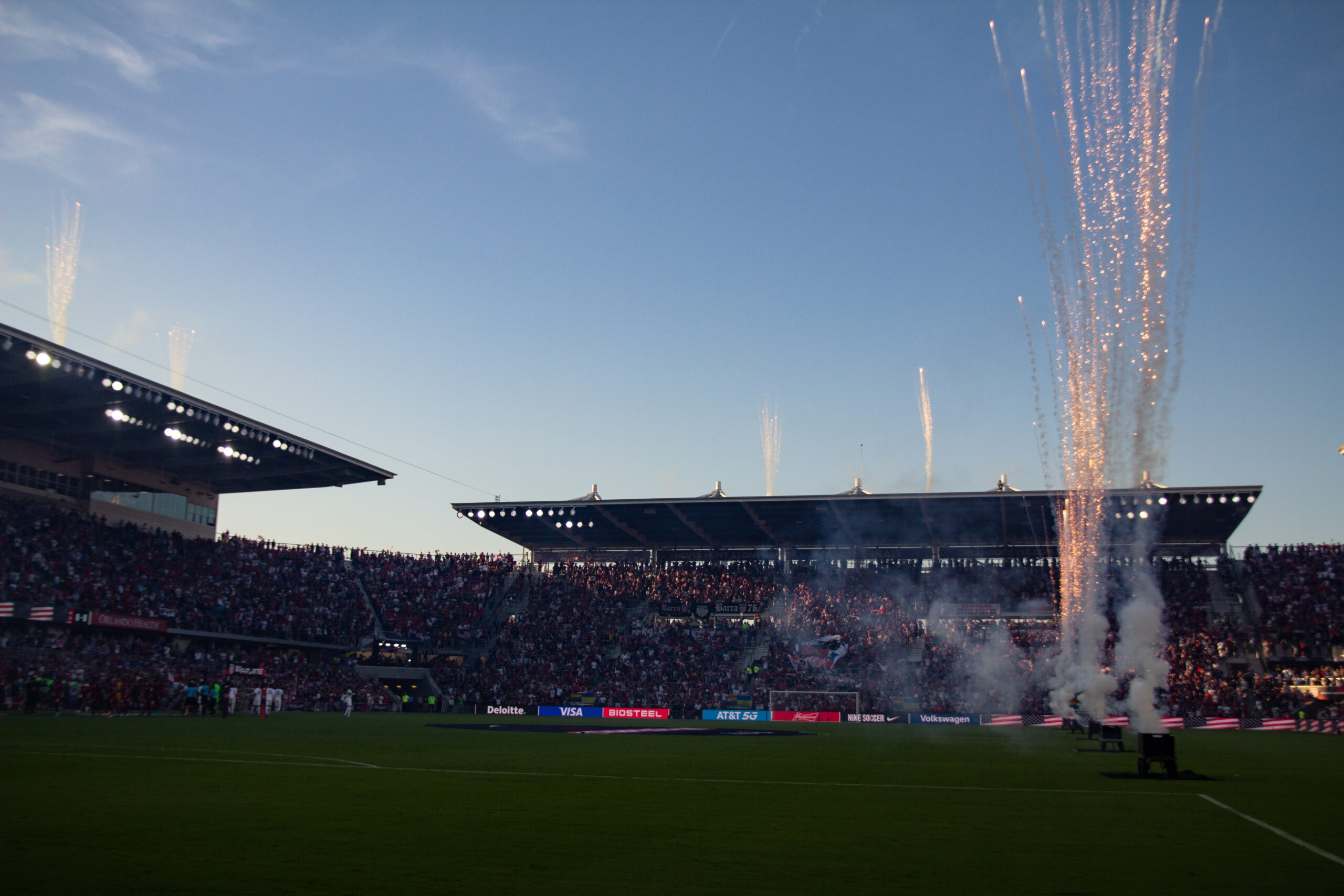 Happy Thursday everyone! No Orlando City game this week, but it is Easter weekend so we're gonna turn some water into wine and break out some bread and fish with this pairing. I'm pretty partial to salmon myself so I'm thinking with a good dinner entree of roasted salmon with a lemon dill sauce paired with an oak aged chardonnay. That'll make a perfect pairing with its full body and creamy texture.
Orlando City Signs Veteran Striker Júlio Baptista
In a move that we here at The Mane Land covered yesterday, Orlando City has wasted little time adding depth to its roster by adding Brazilian forward Júlio Baptista to complement Cyle Larin up top. Baptista has recorded over 163 goals in 526 appearances in his career and eight goals in 45 caps with the Brazilian National Team. Baptista and Orlando City captain Kaká have a long history together, coming up through São Paulo's academy and moving up to the first team together. "The Beast" is 34 years old and will turn 35 just before the start of MLS playoffs in October. Whether or not Beast fits in with Adrian Heath's system will be determined by season's end.
Alex Morgan and Ashlyn Harris Called Up for USWNT Duty
Two of the Orlando Pride's starters have found their way into Jill Ellis' 23-player roster for friendlies against Colombia ahead of the 2016 Summer Olympics in Brazil. Alex Morgan leads all U.S. scorers with eight goals (one more than her injury plagued 2015 year) through nine matches. Harris saw her first action of 2016 playing in her hometown for the Pride against Eastern Florida State College in an 8-0 victory. The previous match-up between the U.S. and Las Chicas Superpoderosas resulted in a 2-0 win for the Americans in the round of 16 in the FIFA Women's World Cup.
Richie Laryea Looking Forward to the Start of the USL Season
Orlando City's first-round draft pick and Generation Adidas player Richie Laryea is excited for Saturday's debut with OCB to begin his professional soccer career. Laryea talked to Florida Today about coming up alongside Cyle Larin playing at Sigma FC and his career at Akron.
Orlando City Rallies Around the Bodens
Luke Boden's son Kaleb was diagnosed with a rare disorder called Nystagmus that causes involuntary eye movements and affects the quality of vision. The Boden family is pursuing surgery for their son to centralize his null point to where he doesn't have to tilt his head to lessen the effect of the Nystagmus. A few players from the club have tweeted support for the family during this time.
https://t.co/v7PlgJ10rL
Nystagmus is a very rare eye problem, my teammate son has it. Let's all donate to help the research to get a cure

— Kaka (@KAKA) March 23, 2016
https://t.co/lDmeuFN78O
Nystagmus is a very rare eye problem, my teammate son has it.… https://t.co/aMBVrCtKU9

— Aurelien COLLIN (@ampC2) March 23, 2016
Free Kicks
Today's birthdays include Steve McQueen, who passed away in 1980, R. Lee Ermey (link is slightly NSFW-language) is 72, The Undertaker is 51, Actress Alyson Hannigan is 41, Papa John's spokesman Peyton Manning is 40, and YouTube star and professional basketball player Chris Bosh is 32…If you were near Melbourne and you know anyone who has a sudden surplus of Cheetos and beer, this is why...Goal.com is wondering if it's too soon for Jurgen to call Pulisic into the senior team…Finally, a Florida couple were arrested after fighting using a burrito and fork.
That's it for today! Play us out, Taker!
Lion Links: 5/29/23
Pareja disappointed with draw, Julie Doyle returns from injury, OCB hosts Red Bulls II, and more.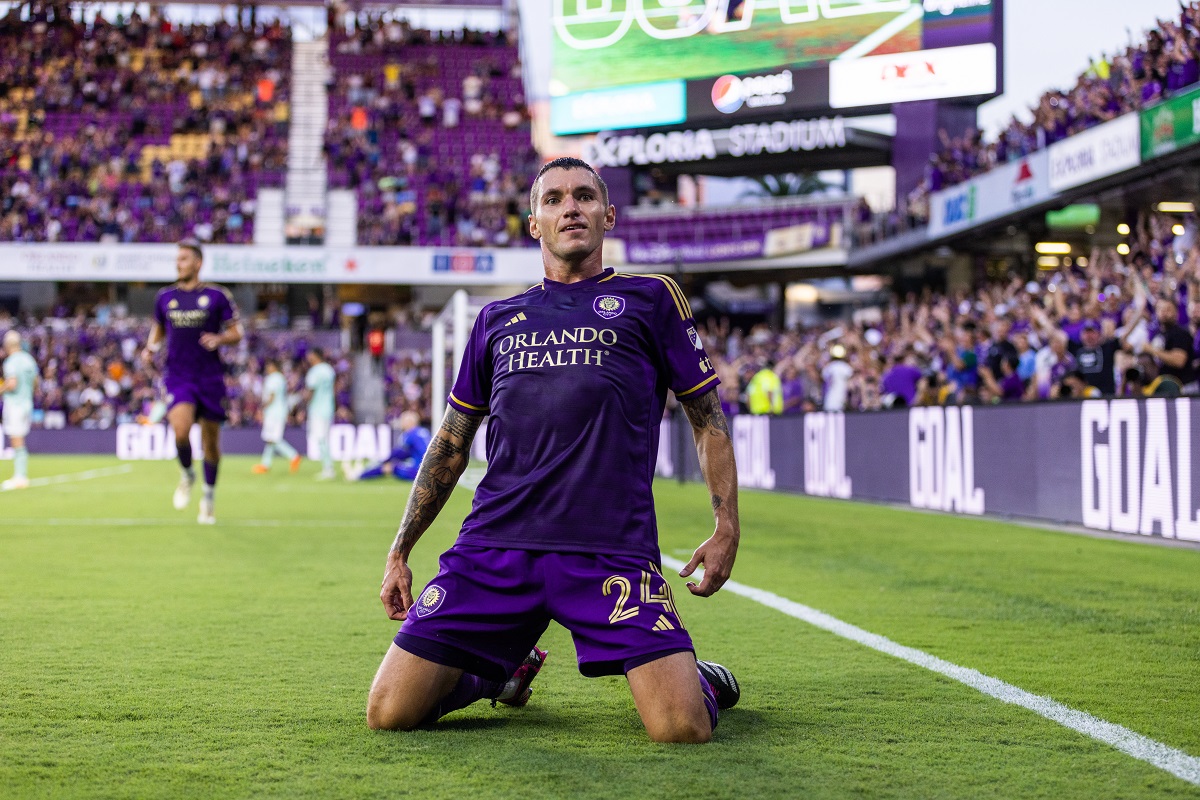 Happy Memorial Day, Mane Landers! There is a whole lot of soccer to cover today, following a weekend full of news, including your local teams in purple having matches, although not the results we wanted with the Lions allowing a late goal to draw 1-1 and the Pride falling in Chicago. The English Premier League came to an exciting close Sunday. The Young Lions have a match of their own tonight. So, while Mondays can often bring the work week blues (for those who don't have today off, anyway), at least you have a whole lot of soccer reading to get you up and at it this week.
But before we dive all the way in, please join me in wishing former Orlando City defender and current Orlando Pride Head Coach Seb Hines a happy birthday. Now, let's get down to it in the links!
Oscar Pareja Disappointed for Fans
Following the Lions late draw on Saturday night, Orlando City Head Coach Oscar Pareja showed some strong feelings towards the disappointing result. He said the team has to do better for its supporters and grind out wins after good performances.
"I have to say that we played well today and I want to congratulate that group of players that pushed that match and that energy. That's the team that we want to see. The other part is the frustration of giving up another goal at the end and not walking away with the three points. At that part, the equation gets through things, soccer, fútbol, concentration, many things. But we want to see that team more often and we want to see that energy more often. We want to see that Orlando City. And to our fans, that support deserves much, much more."
Check out the full post game press conference, which also featured interviews with goal scorer Kyle Smith and Orlando City defensive midfielder Wilder Cartagena.
Pride's Loss Mars Doyle's Return to the Pitch
The Orlando Pride dominated play but could not score on Saturday night, and that led to the end of the club's four-game unbeaten run. With her start, Marta tied former teammates Ashlyn Harris and Toni Pressley for most regular-season appearances in Pride history with her 81st league match. Meanwhile, forward Julie Doyle also made her return to the field as a second-half substitute. Doyle had not played since the beginning of April due to an ankle injury. Head Coach Seb Hines said he was disappointed with the result but glad to see Doyle return to the lineup. Here's what Hines had to say about Doyle:
"She's an exciting player, she's always active. We felt like it was the right time to bring her in, chasing the goal. She's always on the move, making defenders defend and it's nice to have another attacking option come off the bench, along with Ally Watt and Summer Yates. It just shows that we were being more aggressive towards the end again to try and get ourselves back in it. We felt that with the likes of Julie and Ally, Adriana, Marta, and Summer, we had an opportunity to get back in the game and ultimately win the game at the end, but we fell a little bit short. I can't fault the players' efforts. They put a lot into it, they're working extremely hard and we have to just keep going and look forward to the next game away at Houston."
Orlando City B Hosts New York Red Bulls II
The Young Lions of OCB are ready to host the Young Red Bulls tonight at Osceola Heritage Park. Leading the way for the team is forward Jack Lynn in red-hot form. Lynn has found the back of the net three times in the last two matches, with a game winner against intrastate rivals Inter Miami CF II on Thursday night. Lynn now leads the Young Lions in goals scored this campaign, with five in 2023, and has 20 goals total in his MLS NEXT Pro career. OCB will look to maintain its unbeaten record at home this season tonight, entering the match with a 3-0-2 record at Osceola County Stadium.
Premier League Relegation Battle
Heading into Matchday 38 of the English Premier League campaign, one team was already sure of its fate regarding relegation. Southampton was a good distance behind Leicester City and Leeds United, but both of those clubs had a chance to jump Everton in the standings. Southampton didn't go quietly into the night though, as the team played to a 4-4 draw against Liverpool. Ultimately, Leicester City and Leeds United were relegated from the EPL on the final day of the season after Everton ensured its own survival with a narrow victory on Sunday. Leicester City fought to a 2-1 victory over West Ham United, while Leeds suffered a 4-1 defeat to Tottenham Hotspur. Everton extended its unbroken 69-year tenure in the English top flight as midfielder Abdoulaye Doucoure's stunning strike earned the Toffees a 1-0 victory over Bournemouth as they avoided relegation on the final day of the season.
Free Kicks
---
I hope you have a great week, Mane Landers. Do something special for someone today. And, best of luck to the Young Lions tonight. Vamos Orlando!
Lion Links: 5/27/23
U-20 USMNT victorious, trouble continues for Toronto FC, Ivan Toney's suspension reduced, and more.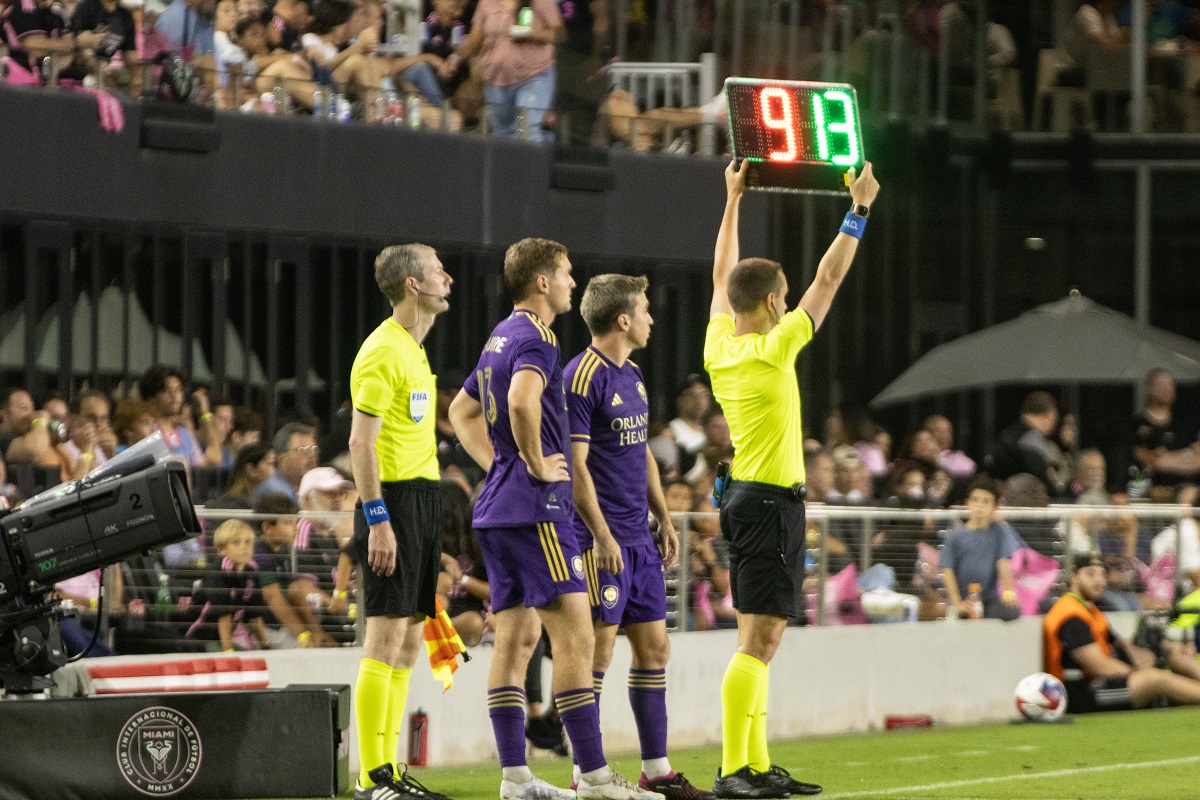 Happy weekend, everyone! Today is a very busy day, as Orlando City hosts Atlanta United at 7:30 p.m. at Exploria Stadium, while the Orlando Pride will travel to face the Chicago Red Stars at 8 p.m. There's a lot to talk about today, so let's jump into it.
U-20 USMNT Beats Slovakia
The U-20 USMNT was victorious in its final game of the Under-20 World Cup group stage. Orlando City's Michael Halliday got his second start of the tournament, as the baby Yanks took out Slovakia, 2-0, to finish the group stage undefeated and finish top of Group B courtesy of a perfect three wins from three. Cade Cowell scored the opening goal and Niko Tsakiris got the second late in stoppage time to hand the Americans a third straight victory. They will advance to the Round of 16 and play a third place team from Group A, C, or D, with the exact opponent being determined once the other groups have concluded play.
Toronto FC Discord
Following comments from Frederico Bernardeschi and later Bob Bradley earlier this week, the drama with Toronto FC has continued with Bradley leaving Bernardeschi out of the squad for this weekend's match. The Italian was also absent from training on Friday, and Bradley emphasized that the decision was not a disciplinary one. According to a report from The Athletic, tensions at the club have been increasing for some time, with Bernardeschi, Lorenzo Insigne, Bradley and son Michael Bradley at the heart of things (paywall). Things haven't been good on the field for Toronto either, as the club has just three wins in 15 matches and hasn't scored in more than 400 minutes.
Ivan Toney's Suspension Reduced
The English Football Association has reduced Ivan Toney's ban from playing from 15 months to eight, following him being diagnosed as a gambling addict. The FA took into account both his plea of guilt and his diagnosis as an addict when making the decision. It has also emerged that Toney placed 13 bets on teams he was playing on to lose during a period of roughly a year and a half, although he did not play in any of the 13 matches.
Swansea Reportedly Interested in Gregg Berhalter
Welsh club Swansea City is reportedly interested in hiring Gregg Berhalter to fill the team's upcoming managerial vacancy. Current boss Russell Martin is close to joining Southampton, and the Championship club's American ownership is reportedly interested in Berhalter, along with several other names. Former Swansea manager Chris Davies and current Plymouth manager Steven Schumacher are also reportedly under consideration for the role. It would be very interesting if Swansea did decide to go that route, especially as the United States Men's National Team has not yet named a new head coach, and recent reports suggested that Berhalter had not yet been eliminated from contention.
Free Kicks
Spend some time getting to know Ally Watt a little better before this weekend's Orlando Pride match.
Former Lion Chris Mueller has had season-ending hip surgery.
Alexandre Pato has signed with Sao Paulo in his native Brazil, reuniting him with another former Lion in Sebas Mendez.
---
That's everything I have for you today. Vamos Orlando!
Lion Links: 5/26/23
Orlando City gets ready to attack Atlanta United, Orlando Pride linked with Brazilian defender, Orlando City B beats Inter Miami II, and more.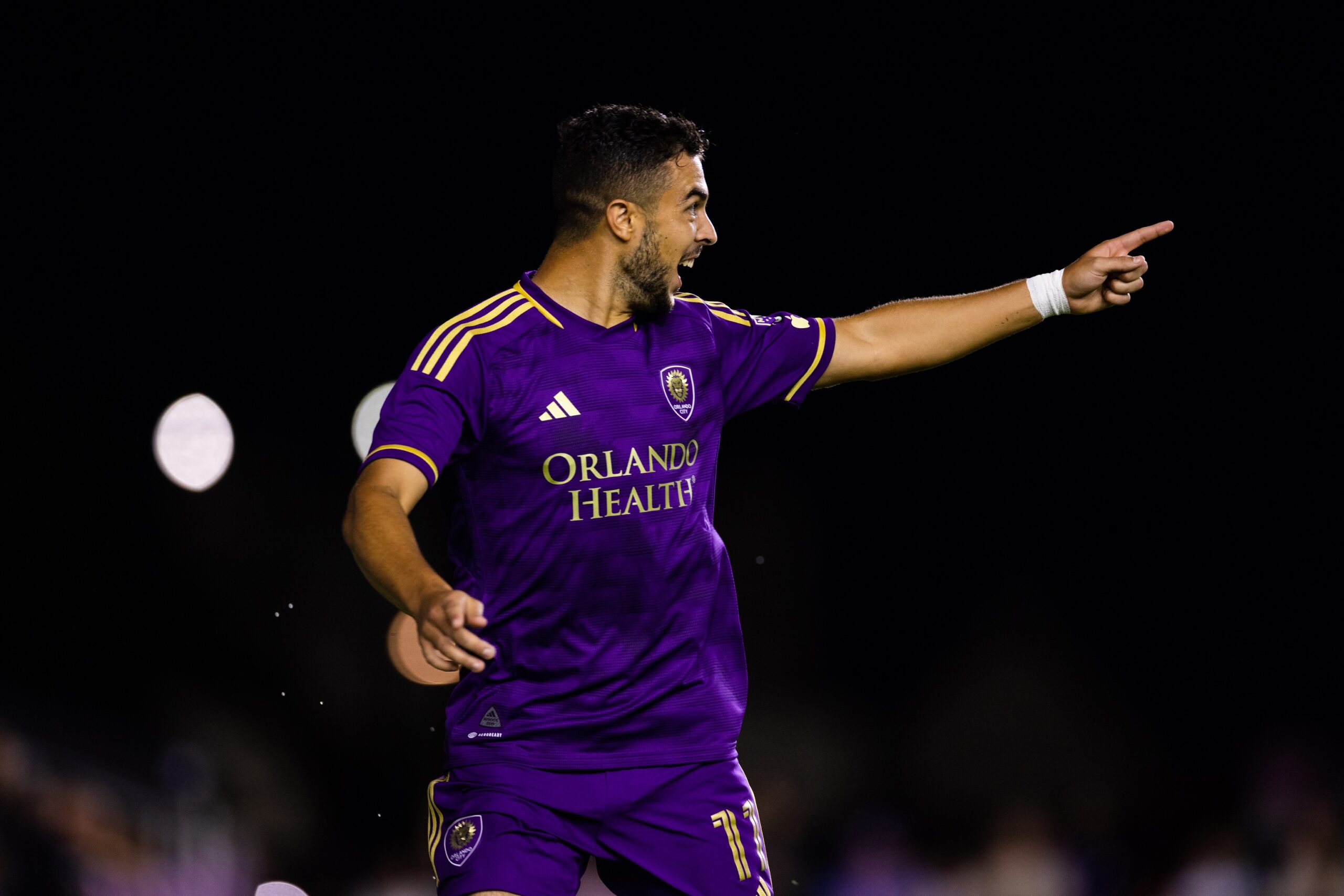 It's Friday, which means we can all rest a bit easier knowing the weekend is waiting for us at the end of the day. I don't have many plans for the weekend beyond enjoying hibachi, soccer, and some of the Jamaican dark rum my parents got me after their cruise. Hopefully some relaxation is awaiting you over the next few days as well. Let's get this Friday started off right with today's links!
Lions Dialed In for Tomorrow Night
Orlando City Designated Player Martin Ojeda came off the bench last weekend to contribute a goal and an assist to help sink Inter Miami in a 3-1 win. It was the first game this year in which Orlando scored three goals, and Ojeda spoke on how the whole team has worked towards improving its attack.
"We've intended and made intentional about our work during the week is trying to get more goals and trying to score more," Ojeda said. "It's something that the entire team has been working on as a unit, the technical staff has been really focusing on throughout each week to try and improve going in each game because we know that that's something that can help us stay on the front foot."
The offense has a great opportunity to keep its momentum rolling against Atlanta United, which has conceded 24 goals in 14 games this year. Beating the Five Stripes after winning against Inter Miami would be a great way to end a busy May for the Lions as they get ready for the dog days of summer.
Brazilian Defender Rafaella Linked With Move to the Pride
According to The Athletic ($), Arsenal defender Rafaella will leave the club this summer and she's been linked with a move to the Orlando Pride. The center back has been a cornerstone in Arsenal's defense to help the English club reach third in the Women's Super League this year, while also scoring goals in both the Conti Cup and the Champions League. Internationally, Rafaelle served as Brazil's captain in its match against the U.S. in the SheBelieves Cup and will likely be a key part of the team's defense in the World Cup this summer. Should she head to the Pride, she'd join up with fellow Brazilians Marta and Adriana in Orlando.
Orlando Pride's Defense Stands Strong
The Pride are riding a four-game unbeaten run in league play as they get ready for a match with the Chicago Red Stars tomorrow night. While the offense has done well with six goals during that stretch, it's the defense that's shown considerable improvement. The Pride have conceded just two goals in their past four games and goalkeeper Anna Moorhouse has been excellent between the posts. But the team's defense as a whole has improved, with each player on the field doing their part to break up attacks and grind out wins. Head Coach Seb Hines praised how hard the team has worked at doing what it takes to keep this unbeaten run going.
"Their attitude and their desire and their commitment to doing not just the hard work, but the ugly work as well," Hines said. "You may not get all the plaudits for it because it's not exciting football, but the players got what they deserved.
"It takes everyone. It takes 11 players to do their job to get three points. In this league, no one's gonna give you anything, and you have to work extremely hard to get three points. Whether it's a Marta or Emily Madril at the back, it doesn't matter. Everyone has to do their job."
Orlando City B Beats Inter Miami II On the Road
The Young Lions went to Fort Lauderdale and came back to Orlando with all three points after a 1-0 win against Inter Miami II. Jack Lynn scored the game's only goal in the 57th minute, with Alex Freeman providing the assist on a low cross. OCB then held on for its third shutout of the season, with Javier Otero coming up with a huge save in stoppage time to deny Miami and keep his clean sheet. The Young Lions will be back in action on Monday at Osceola Heritage Park to host New York Red Bulls II.
Zackory Campagnolo Called Up For Tournament in Japan
Orlando City academy goalkeeper Zackory Campagnolo was one of 20 players called up by the U.S. U-16 Men's National Team for the International Dream Cup held in Japan. The team will take on the Netherlands, Japan, and Nigeria in the competition, with the action set to begin on May 31. Campagnolo has participated in all four of the team's training camps this cycle, with the most recent one taking place earlier this year in January.
Free Kicks
Orlando City forward Duncan McGuire was named 2023 Male Amateur Athlete of the Year by the Omaha Sports Commission. I'm sure the accolade will look great beside his MAC Hermann Trophy. Congratulations Duncan!
---
That's all I have for you today. I hope you all have a fantastic Friday and rest of your weekend!