Orlando City vs Seattle Sounders: Five Takeaways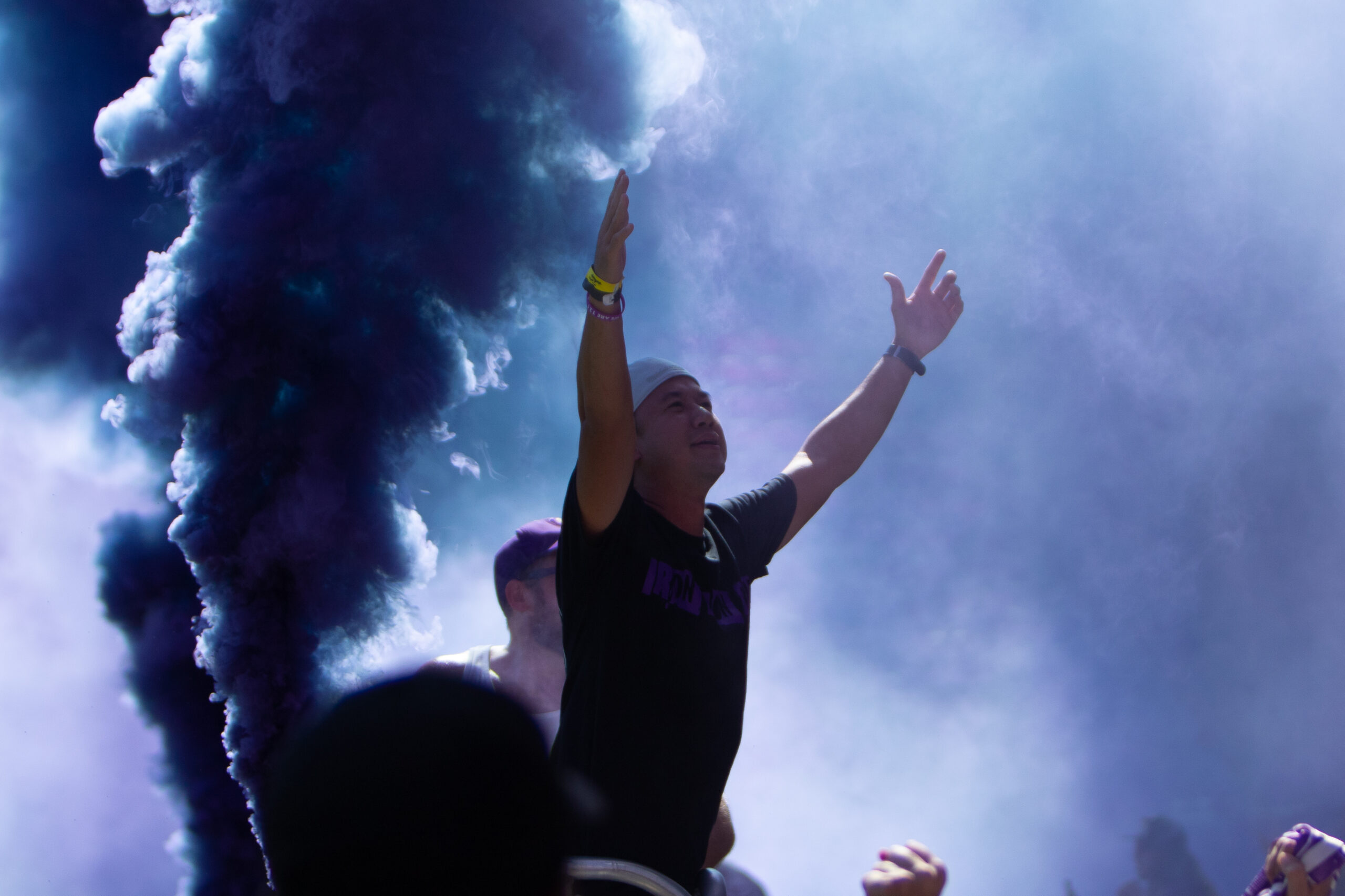 Though Jason Kreis' tenure may have started off with a bang, his second game in charge was one to forget. After looking fairly comfortable at 1-0 up on a relatively cool Orlando summer's night, Orlando City was then subject to a three-goal thrashing by the Sounders that saw the game finish at 3-1; a flattering scoreline considering the visitors hit the inside of the post twice towards the latter stages of the match.
Here are our five takeaways from this disappointing Sunday at Camping World Stadium.
Orlando City Should Never Play a High Line
Though the poor defending was a result of a myriad of different errors, Jason Kreis chose to experiment with a relatively high line this time around. Though this defensive line did offer extra passing options up top, the Lions were incredibly exposed at the back. Without an abundance of pace at any defensive position, Orlando defenders were often left in the dust recovering from a loss of possession or a quick counter. The need to get back so quickly would shuffle the defense and leave the defenders in poor marking positions — a big part of what allowed Seattle so much success up front. Kreis may find it necessary for the defenders to join the attack and position themselves farther up the pitch, but a better system must be found.
A Broken System
The last point segues nicely into this one, because Kreis' system of getting the fullbacks forward is quite literally broken. Often times, when a team allows its fullbacks to bomb forward, a revolutionary concept called covering is used so that the defense isn't left completely exposed. Most teams allow one of two fullbacks to go forward, while the other tucks in, creating a more defensively stable back three. This strategy can even be formed into a back four if one of the two defensive midfielders can drop in on a situation like a counter-attack. However, allowing both fullbacks, who aren't exactly blessed with pace, take high positions is a recipe for disaster. Whether it was a misguided idea that took too long to be realized or a miscommunication from the coach himself, it's certainly something that can't happen again.
Although Hadji Barry may have impressed in the friendly against Stoke City and the 3-1 win over New England, he had an anonymous game against Seattle. He failed to make any meaningful impact and honestly looked scared against some of the Seattle defenders. It's important to remember that the UCF product is only 23 years old and just recently broke into the first team. Barry's experience at the top level of American soccer isn't vast, and he shouldn't immediately be benched for his poor performance. Continuing to give a young talent like Barry playing time will only improve his confidence and allow him to flourish.
Midfield Partnership Still Not Found
Whether you're a fan of Antonio Nocerino or not, the stats don't lie. If your argument is for him to be a defensive midfielder, then all you have to do is look at his defensive actions on the night. He only technically made one defensive contribution (a clearance) and only successfully tackled four times throughout the whole game. If your argument is for him to be a more offensive midfielder, then you only have to look at the fact that he created a whopping zero chances on the night with zero key passes in the final third. Those arguing for a linking midfielder may have a point with his 91% pass completion statistic, but 32% of those passes were backward passes with only 26 of his total completed passes taking place in the opposition half. The point being that the defensive midfield partnership has not been found yet, and that's something that needs to be remedied quickly.
You Learn More From a Loss
The 3-1 defeat to a Seattle team that hasn't been great this year is a blow to Orlando City fans, but it's important to remember that the new coach has to experiment with different systems. Kreis still needs time to fully understand the capabilities of all of his players, and testing these ideas out against league opposition is only going to help him learn more about what works and what doesn't. His first game came off without a hitch, but his second game is where he learned the most about this young and dynamic Orlando team. Giving Kreis a 'free period' in which to accept poor results as a caveat for experimentation is something that would be smart for all Lions fans.
Those are my five takeaways from the match against Seattle, but what do you think? Please be vocal about how smart or stupid I am in the comments down below.
2023 Orlando City Season in Review: Kyle Smith
Let's look back at The Accountant's fifth MLS season.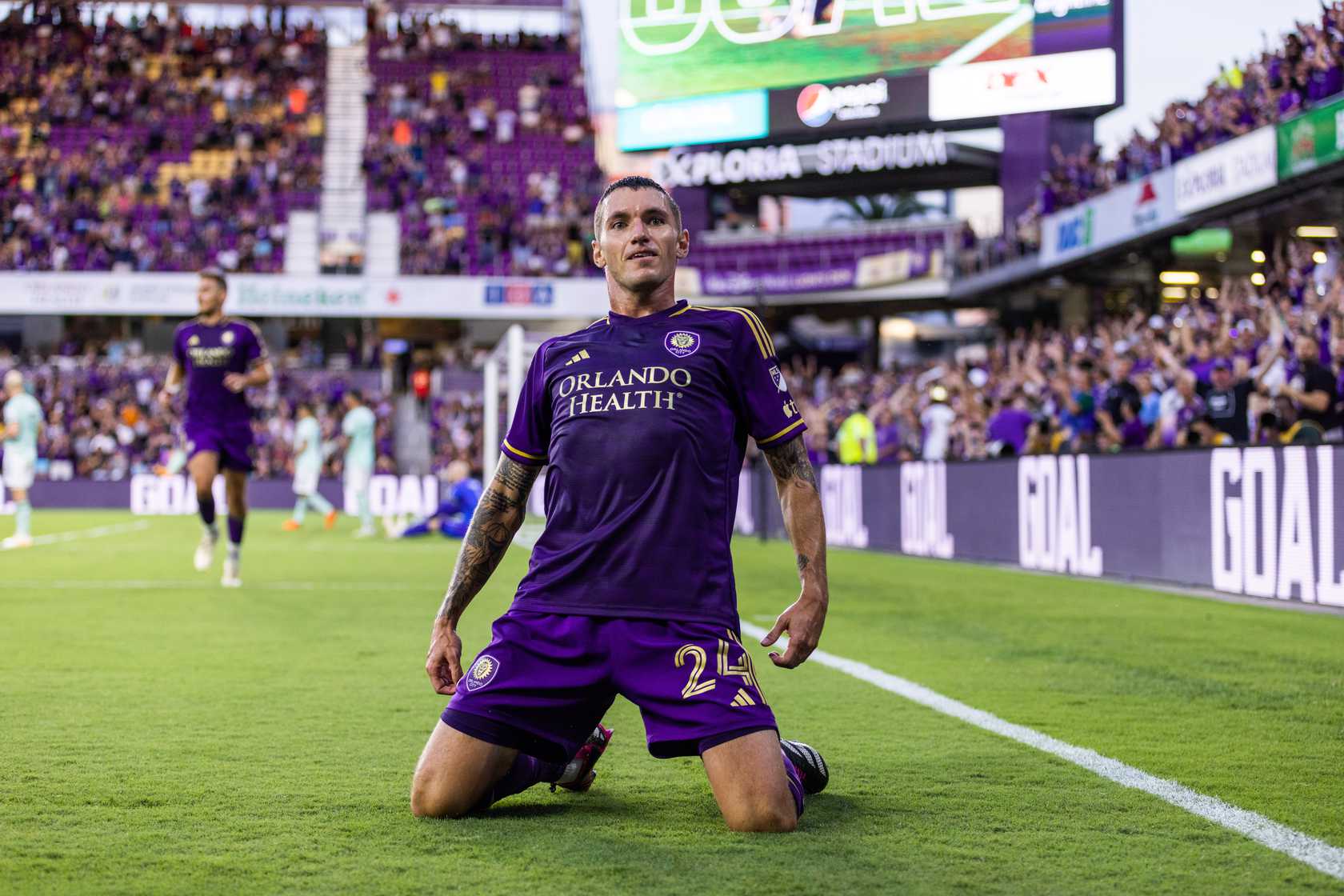 Fullback Kyle Smith was originally signed on Dec. 21, 2018 when James O'Connor was Orlando City's head coach. He proved to be a valuable Swiss Army knife-type player and earned a new contract on March 29, 2021 through the 2022 season with a 2023 club option. Orlando City picked up his 2023 option at the end of the 2022 season but then signed Smith to a new one-year contract for 2023 just weeks later with an option for 2024.
Let's have a look back at The Accountant's fifth MLS season.
Statistical Breakdown
Smith appeared in 25 matches during the 2023 regular season, starting 17 times and logging 1,501 minutes. It was his third-most appearances but his second-most minutes since making the jump from Louisville City to MLS ahead of the 2019 season. He scored one goal and assisted on three others, setting a new career high in the latter category. Smith attempted seven shots, putting two on target. He passed at a 78.7% clip, including nine key passes, five successful crosses, and 36 successful long passes. Defensively, Smith recorded 35 tackles, 16 interceptions, 40 clearances, and two blocked shots. He drew eight fouls while committing 20 and was booked five times on the year.
The 31-year-old appeared in all three of Orlando City's three playoff matches — both off the bench — and logged 65 minutes. He did not score a goal or assist on one, attempting one shot, which he put on frame. He passed at an 82.5% rate in the postseason. He posted two tackles and a clearance defensively. He did not commit a foul or draw one and he wasn't booked.
In the 2023 Concacaf Champions League, Smith came off the bench in the first leg at Tigres, playing minutes, passing at just a 25% rate (small sample size), did not attempt a shot, did not draw or concede a foul, and was not booked.
During Leagues Cup play, Smith appeared in all three of Orlando's matches (all starts), logging 150 minutes. He did not contribute to a goal or attempt a shot in the tournament, committing four fouls and earning two yellow cards. Smith did not play in Orlando City's lone U.S. Open Cup match.
Best Game
Smith's best match of 2023 came in Orlando City's 1-1 home draw against Atlanta United on May 27, and not only because that's when he scored his lone goal of the season, although that doesn't hurt. El Soldado started and went the full 90 minutes. He fired two shots on the night, putting one on target (and in the net), and passed at an exceptional 90.3% rate on 31 attempts, which was his third-best passing night of the season. He completed two successful long balls on two attempts, chipping in four clearances (second only to Antonio Carlos), a tackle, and an interception on the night. His big moment came in the 30th minute, when a well-worked attack up the left kicked out to him on the right side. Smith was perfectly positioned and made no mistake in putting the Lions ahead 1-0.
Although the match was spoiled by a late equalizer, Smith turned in one of his best performances since joining Orlando City and if not for his goal, the outcome might have been a lot more somber than a 1-1 draw.
2023 Final Grade
Smith received a composite score of 6 out of 10 for his 2023 performance from The Mane Land staff. This is an improvement over the 5.5 he earned last year but slightly below the 6.5 he earned for the 2021 season. Previously, Smith was given a 5.5 in 2020 and he got the same score after the 2019 season. The staff awarded Smith for his effort, versatility, and willingness to do whatever it takes to win. He is the quintessential team player. But beyond all of the above, he simply played well most of his minutes on the pitch. At his age, he's going to struggle to contain the league's speediest wing players, particularly when playing on his weaker left side, but his ability to adapt is unquestioned. The perfect example of that was when he was tucking inside from his fullback spot earlier in the season to add an additional player to the midfield and freeing Facundo Torres up to have more space in which to operate on the right side.
2024 Outlook
Smith's return may ultimately rest with whether or not Oscar Pareja stays on with the Lions, although a decision might need to be made earlier than that, as the club must make a decision on his option. Pareja has valued Smith's versatility and work ethic over the last few years, and with more competitions and matches than ever before, it's always good to have a depth player who can plug and play in multiple positions. He played his second-most MLS minutes in 2023, so he's still seeing the field plenty.
If I had to guess, and this section is for exactly that, I'd say the club will either exercise his option or sign him to a new one-year deal with an option year for 2025. However, what complicates matters is that Smith is over age 24 and has played five MLS seasons, which means he's eligible for free agency. If he's back in 2024, I would expect him to again be a key backup at both fullback positions, getting some spot starts in U.S. Open Cup or when fixture congestion is heavy.
---
Previous Season in Review Articles (Date Posted)
2023 Orlando City Season in Review: Abdi Salim
We continue our Orlando City player retrospectives with a look at one of the Lions' 2023 draft picks.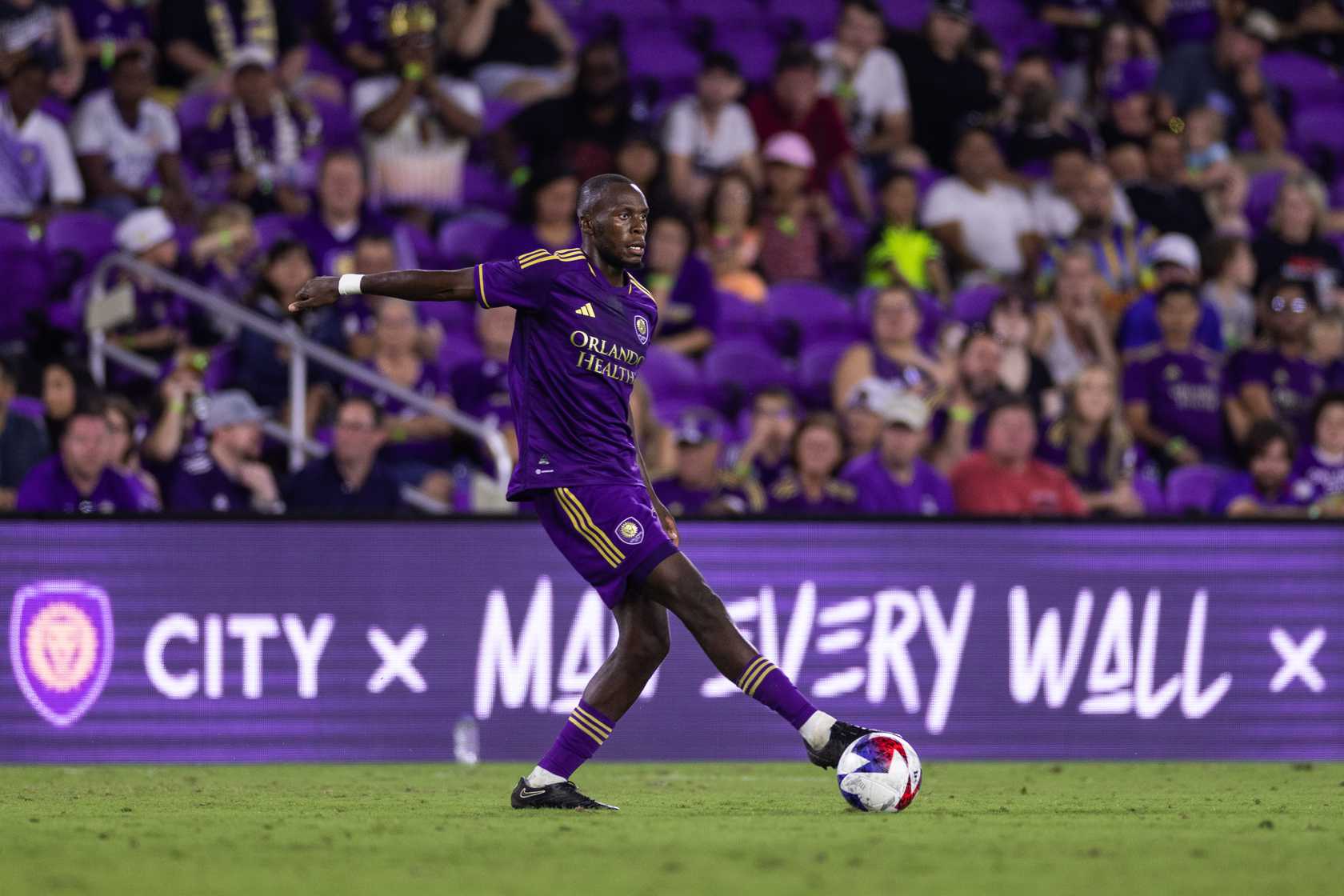 Orlando City used its third pick of the 2023 MLS SuperDraft to select Abdi Salim with the 17th overall pick. Salim played his college soccer at Syracuse and the Lions picked up the center back to help with depth at a position that didn't really have a ton of established bodies behind Antonio Carlos, Robin Jansson, and Rodrigo Schlegel. He was then signed to a one-year deal in February that contained three option years for the 2024, 2025, and 2026 seasons.
Let's have a look at Salim's first season as a professional.
Statistical Breakdown
Salim made his Major League Soccer debut at home against FC Cincinnati on March 4. It was Salim's only start of the year and he went the full 90 minutes as the Lions drew 0-0 against the eventual Supporters' Shield winners. He made two other appearances in away games against D.C. United and Charlotte FC, both of which ended as 1-1 draws as he finished with 148 MLS minutes on the year.
Defensively he recorded four tackles, four interceptions, three clearances, a block, and won two aerial duels. He did not record any offensive statistics, but was solid with his distribution as he averaged 87.3% passing accuracy and completed one cross and one long ball each.
Given that it was only his first season as a professional, he spent the bulk of his time in MLS NEXT Pro with Orlando City B. With the Young Lions he played in 16 matches, starting 14 of them and racking up 1,162 minutes. He finished with 11 interceptions and a tackle while committing seven fouls and drawing 11 and picking up one yellow card. Salim took nine shots, put two of them on target, and scored a goal on each one he got on frame. He passed very well, finishing with a 90.2% success rate, two key passes, and 18 long balls.
Best Game
The honor of his best game goes to his first ever professional appearance, when he started and played the whole game in the aforementioned 0-0 draw against FC Cincinnati. Salim finished with three tackles, three clearances, and an interception while passing with 87% accuracy, completing a long ball on his only attempt, and helping the Lions keep a clean sheet at home. He was a bit shaky at first, as he was deployed as the third center back in a three-man back line, but he settled down in the second half and finished with a grade of 5.5 out of 10 from Nic Josey.
2023 Final Grade
Given that Salim didn't crack 200 minutes and we require a minimum of 450 to award a grade for the season, he receives an incomplete for the 2023 season. He did some good things when down with Orlando City B, and filled in well enough with the senior side when called upon, but we simply need to see more of him in order to figure out what he's really able to do.
2024 Outlook
It's likely that Salim will spend more time with Orlando City B next season, but with no one seemingly laying claim to the fourth center back position, he should have a chance to show what he's capable of during preseason. He seemed to be in competition with Thomas Williams for the back up spot not occupied by Rodrigo Schlegel, but he may have moved past him in the pecking order as he made more appearances than the Homegrown signing, both with OCSC and OCB. Regardless, as an inexpensive young player with potential, there's no reason to think he won't be here next year.
---
Previous Season in Review Articles (Date Posted)
Lion Links: 12/1/23
Rodrigo Schlegel fined, MLS roster updates, USWNT faces China tomorrow, and more.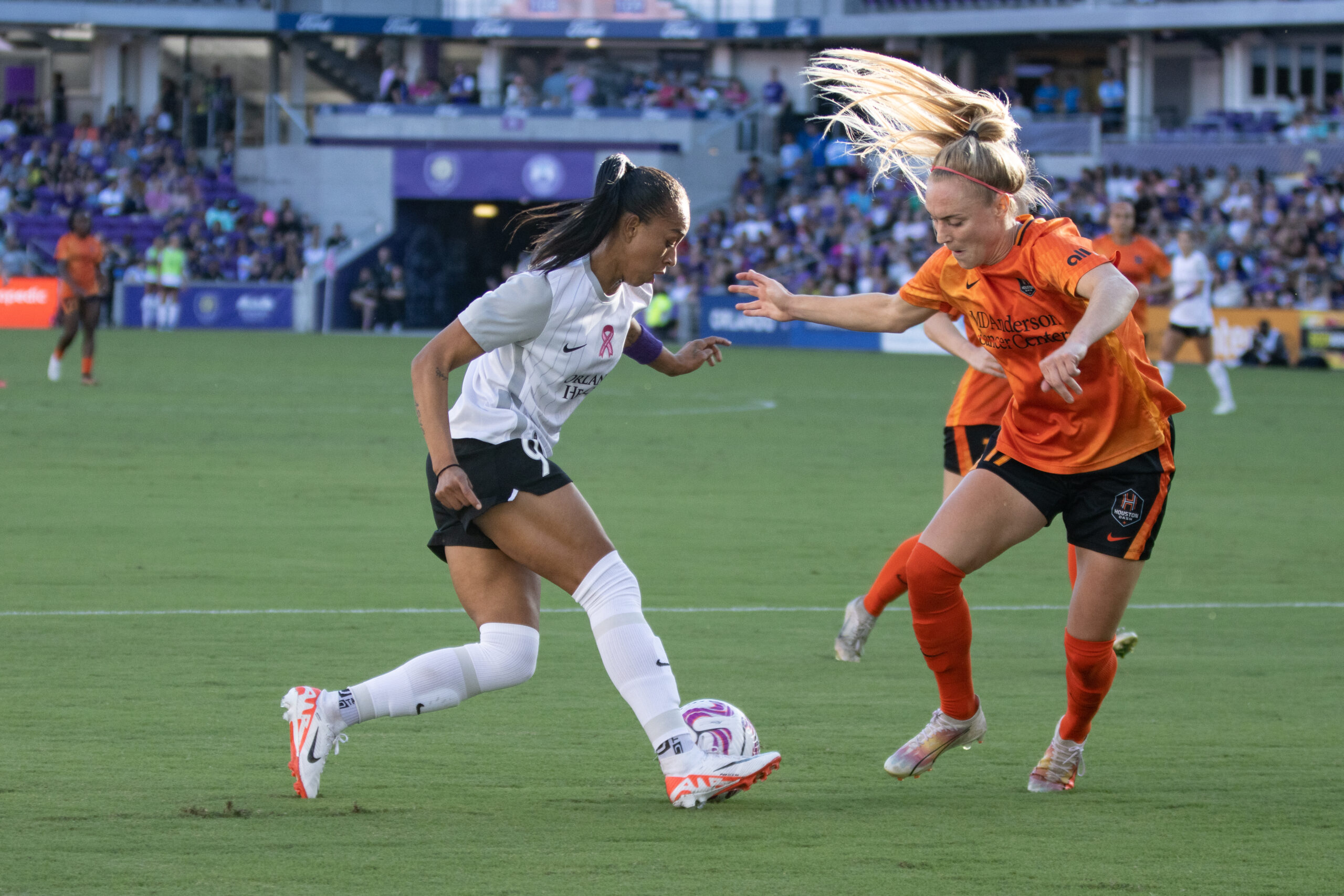 Welcome to December, Mane Landers! It always feels like a good sign when a month starts on a Friday. I don't have many plans this weekend beyond helping a friend move and trying to make pad Thai for the first time. It should be a nice next few days to reset after a hectic week. But for now, let's dive into today's links from around the soccer world.
MLS Issues Disciplinary Rulings After Playoff Games
Orlando City center back Rodrigo Schlegel was fined an undisclosed amount by the MLS Disciplinary Committee for not leaving the field in a timely manner after receiving a second yellow card in the team's playoff match with the Columbus Crew. Schlegel did not crowd the referee or plead his case disruptively, but he did linger a bit before exiting the match. It was one of many fines handed out by the MLS Disciplinary Committee for violations during the playoffs, and Crew forward Cucho Hernandez was fined for embellishment for going to ground clutching his face after Schlegel shielded the ball from him.
The Vancouver Whitecaps players and staff received fines and suspensions for their actions during and after their playoff match with LAFC on Nov. 5. Head Coach Vanni Sartini was fined $20,000 and suspended for an additional five games for entering the field of play in a confrontational manner and his comments about the refereeing following his team's elimination. Vancouver defender Mathias Laborda was also handed a one-match suspension for his actions during the match.
MLS Teams Update Rosters as Deadline Looms
The deadline for MLS teams to decline contract options is today and clubs around the league are getting their affairs in order. The Portland Timbers confirmed that Sebastian Blanco won't be with the team next year, as he was out of contract after seven seasons with the club. Designated Player Jaroslaw Niezgoda and fellow forward Franck Boli had their options declined by Portland as well. FC Dallas triggered the options on the contracts of midfielder duo Asier Illarramendi and Liam Frasier, while declining the options for midfielder Facundo Quignon and defender Jose Martinez. The New York Red Bulls kept a key part of their defense by signing Dylan Nealis to a contract through the 2024 season. Nashville SC declined seven options, and veterans Dax McCarty and Fafa Picault are out of contract. Both players could be worth keeping an eye on as an Orlando supporter, depending on if Wilder Cartagena and Ivan Angulo will return. According to The Athletic's Tom Bogert, McCarty is not likely to return to Nashville.
Racing Louisville Names Beverly Yanez as Head Coach
Beverly Yanez was announced as Racing Louisville's next head coach after serving as an assistant coach during the 2023 season. The 35-year-old retired as a player in 2020 and was an assistant coach with NJ/NY Gotham FC for two years before joining Louisville prior to this season. Louisville has yet to reach the playoffs since joining the NWSL in 2021 and Yanez is now the club's third head coach. She's earned plenty of praise from Louisville's players and it will be interesting to see how her first season as a head coach goes in 2024.
Alejandro Bedoya Receives Impact Award
Philadelphia Union midfielder Alejandro Bedoya won the MLS Impact Award, along with a $100,000 contribution by Audi to The Philadelphia Equity Alliance. Bedoya has worked with the nonprofit to promote inclusive economic growth and reduce poverty. He was also named 2022 MLS WORKS Humanitarian of the Year for his efforts to make a difference in the Philadelphia community. The Crew's Darlington Nagbe and Nashville's Taylor Washington were the other finalists for this year's award.
Analyzing China Ahead of USWNT Friendlies
The United States Women's National Team will close out its 2023 schedule with a pair of friendlies against China this month. The two nations will clash tomorrow at 3 p.m. in Fort Lauderdale before playing again in Frisco on Tuesday at 8 p.m. Although China lost all three of its group stage games in this past summer's World Cup, it recently won the bronze medal in the Asian Games. China fell short in Olympic qualifying though, and 2022 AFC Women's Coach of the Year Shui Qingxia's contract was terminated, with Wang Jun taking over in an interim capacity for these friendlies. The USWNT should be able to find success on set pieces and crosses, although China has been working on strength training this year to compensate for that weakness. Tang Jiali, Zhang Linyan, and Shen Menglu are a few of the players in China's versatile attack that could spell trouble for the Americans.
Free Kicks
Orlando Pride defender Rafaelle started as Brazil's captain and Marta and Adriana came off the bench in a 4-3 win over Japan in a friendly. In her international debut, 19-year-old forward Priscila gave Brazil the late winner. The two teams will play again on Sunday.
The Kansas City Current dedicated their press box to journalist and Kansas City native Grant Wahl.
The New England Revolution have promoted Curt Onalfo to sporting director after four years as the club's technical director. Onalfo served as the interim sporting director after Bruce Arena's resignation in September and now gets the job fulltime.
The MLS Players Association released a statement regarding Matt Miazga's three-game suspension.
Pierre Emerick-Aubamayeng scored a bicycle kick and a late winner as part of his hat trick in Marseille's 4-3 win over Ajax in the Europa League.
The 2023 Women's College Cup semifinals kick off tonight, with Florida State facing Clemson and BYU playing Stanford. There are many talented players in action who are worth watching tonight before the NWSL Draft next month.
Lyon, which is last in Ligue 1 with just seven points from 12 games, has sacked Fabio Grosso after less than three months as head coach.
---
That's all I have for you today. I hope you all have a fantastic Friday and rest of your weekend!