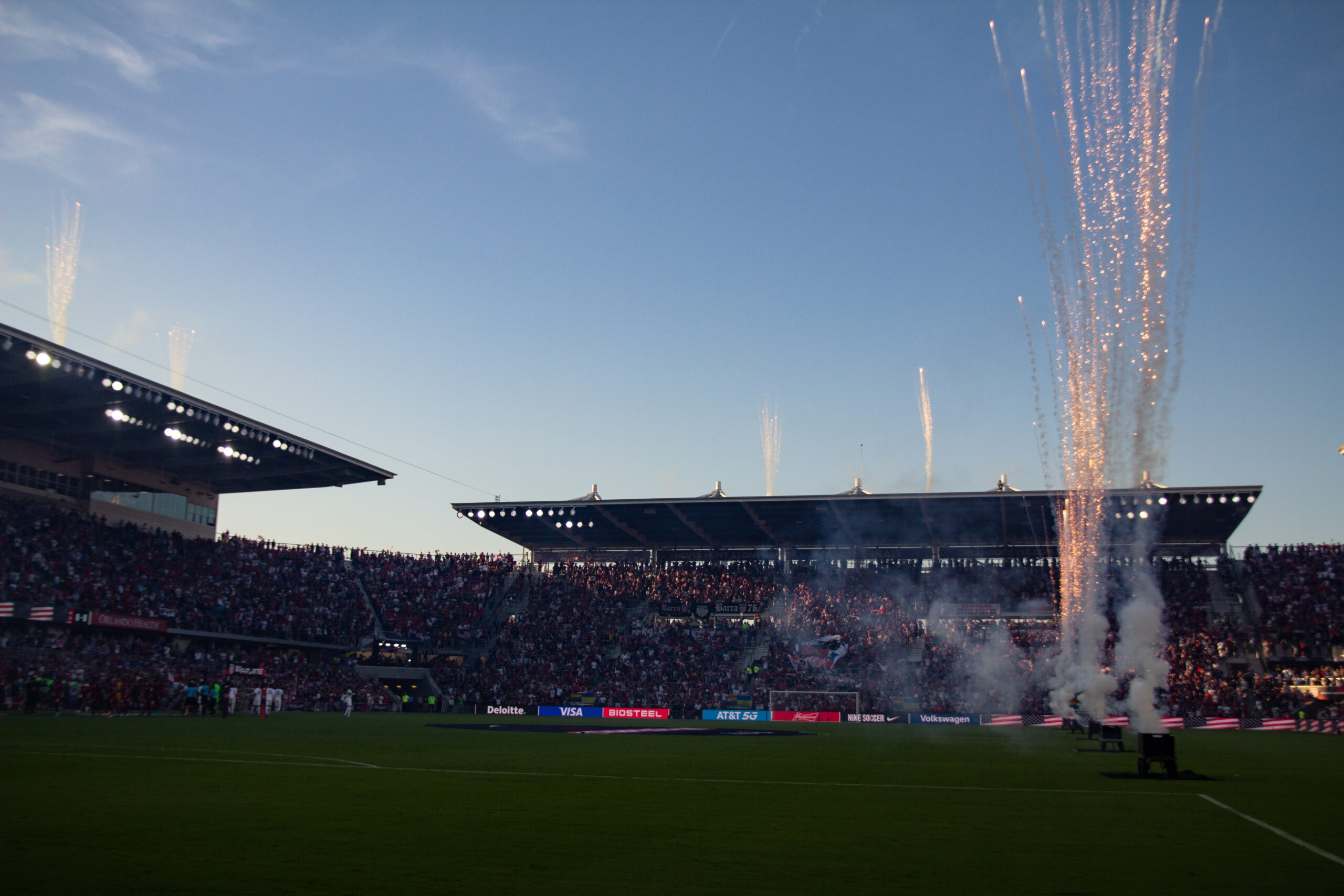 Good morning lads, lasses, goons, and silly billies. It's Alex Mohr writing the Lion Links today for the first time ever. Many happenings have occurred over the past 24 hours, and it's my duty to inform you about some lovely news regarding Orlando City, the USL, the USWNT, and MLS.
Carlos Rivas on Playing in a Striker Duo
Rivas mainly played on the left wing for the Lions the past two seasons, tallying just three goals and eight assists in 48 appearances. But with a new manager comes new tactics, and with new tactics comes a new formation. Head Coach Jason Kreis has been playing a 4-4-2 throughout the preseason, which is obviously different than the 4-2-3-1 that Rivas has played in previously.
The change means players have to adapt to a different attacking shape. For Rivas he will have to get used to playing in front of a No. 10 with another striker beside him for the upcoming 2017 season. The Colombian seems to welcome the slight change, scoring two goals and adding a few assists in four preseason games, and both he and Kreis had plenty to say regarding his new role up top with Larin.
Kids vs. Pros Game Preview by Kid Korrespondent
A lovely introduction as to what to expect for the upcoming game on March 2 as players from the Lions, Pride, and OCB take on 100 kids at Orlando City's brand new stadium.
Orlando City Stadium Naming Deal Update
The wait for the highly-anticipated name for the new stadium continues. In January, the club announced that OCSC was close to a confirming a partnership deal regarding stadium name rights, but the agreement hasn't been settled yet.
"The New Stadium," as many call it, will continue to lack a formal name for an unknown amount of time.
"The timeline remains the same: whenever it's right. These are long-term partnerships, minimum 10-15 years. Could be done tomorrow, could be done in a few weeks. This is not something we're going to rush into.

 "We continue to be in discussion with people and on the phone every day with brands looking at us…value is there for the right partner," Parker said.
 Maybe City executives are just stalling until the right company contacts them, or maybe there aren't any companies actually interested. Maybe I should call and try to buy the name rights.
The stadium, though now unnamed, has been praised by many for its soccer-specific design and beauty. Bruce Miller, the architect in charge of designing the 25,500-seat stadium, describes details about our new home here.
OCB Draws in First Friendly of Preseason
The young Lions of Orlando City B took to the pitch for their first friendly of the 2017 USL preseason against the University of Central Florida. At the final whistle, the teams had played to a 0-0 draw, which isn't a bad result when you consider that OCB Assistant Coach Rob Valentino played center back for a bit, to give some stability to trialists along the back line. The USL Lions used a different group in the second 45 minutes than the first, and it was a good result as far as Head Coach Anthony Pulis is concerned.
"It was a really worth little exercise for us," Pulis told reporters after the game. "We've been back in training for 10 days, but it's only so much work you can do on the training ground. I think they've been itching to get into a game situation for some days now. It was definitely a positive for us to get them out and get them together, and see what they're like a real game situation."
Checking in on an Old Friend
OPD Recruit Tally Hall receives the Director's Award & Community Service Award. pic.twitter.com/8wqWW6qFoc

— Orlando Police (@OrlandoPolice) February 24, 2017
Congratulations to former goalkeeper and Orlando's sweetheart Tally Hall for being awarded some rather special silverware. It's not an MLS Cup trophy by any means but I'm sure it feels just as special. Jokes aside, thank you for your service and for protecting our streets.
USL President has Plans Beyond Division 2 Upgrade
The United Soccer League has officially jumped from U.S. Soccer Federation's Division 3 label to a lovelier, advanced, gnarlier Division 2 ranking. This means that both the NASL and USL are now second-tier leagues.
But USL president Jake Edwards believes there's more in store for the MLS-partnered league. The USL's next step is launching USL Productions, a project that will allow the USL to broadcast 500 games itself.
USWNT Friendly Against Norway Officially Announced
On the women's international stage, the USWNT is set to play Norway in an international friendly on June 11. The last time the U.S. women played Norway, they won 2-1, with both goals from Carli Lloyd.
The game may become extremely heated, as there is an intense history between the two teams. In 1991, the USA and Norway squared off in the Women's World Cup in China, with the U.S. winning, 2-1. The U.S. also ended Norway's hopes by defeating them 2-1 in the semifinal knockout round of the 1996 Women's World Cup in Atlanta. Norway went on to beat the U.S. women in two significant World Cup matches, but I don't want to go into those as losing is depressing and I don't want to be depressed.
MLS Growth Creates Global Competition for Roster Spots
With MLS growing rapidly, more and more players are needed. Both newly-inducted clubs Atlanta United and Minnesota United will likely sport more foreign-born players in the starting lineups than Americans. This is a slight microcosm for Major League Soccer, as around 45% of MLS players are American.
The league improves as more non-domestic players are imported for play. Competition amongst American players will grow as new talent is brought in, but these challenges only improve the athletes. The competition for roster spots encourages both more talent in the league and an increased pressure for players to fight and claw for a spot in MLS.
MLS is proposing an order that would allow two more roster spots for clubs. The rule would bump up the roster from 28 to 30 athletes, but only if the two extra players are American. MLS executives want it to be known that the addition of foreign-born players must match the development of domestic competitors.
---
That's all that I have for today, my friends. Try not to hit that comment section too hard. Spread positivity by trading memes and drinking water.
Lion Links: 10/3/23
Facundo Torres named to MLS Team of the Matchday, Orlando Pride beat Angel City FC, MLS midweek matchday preview, and more.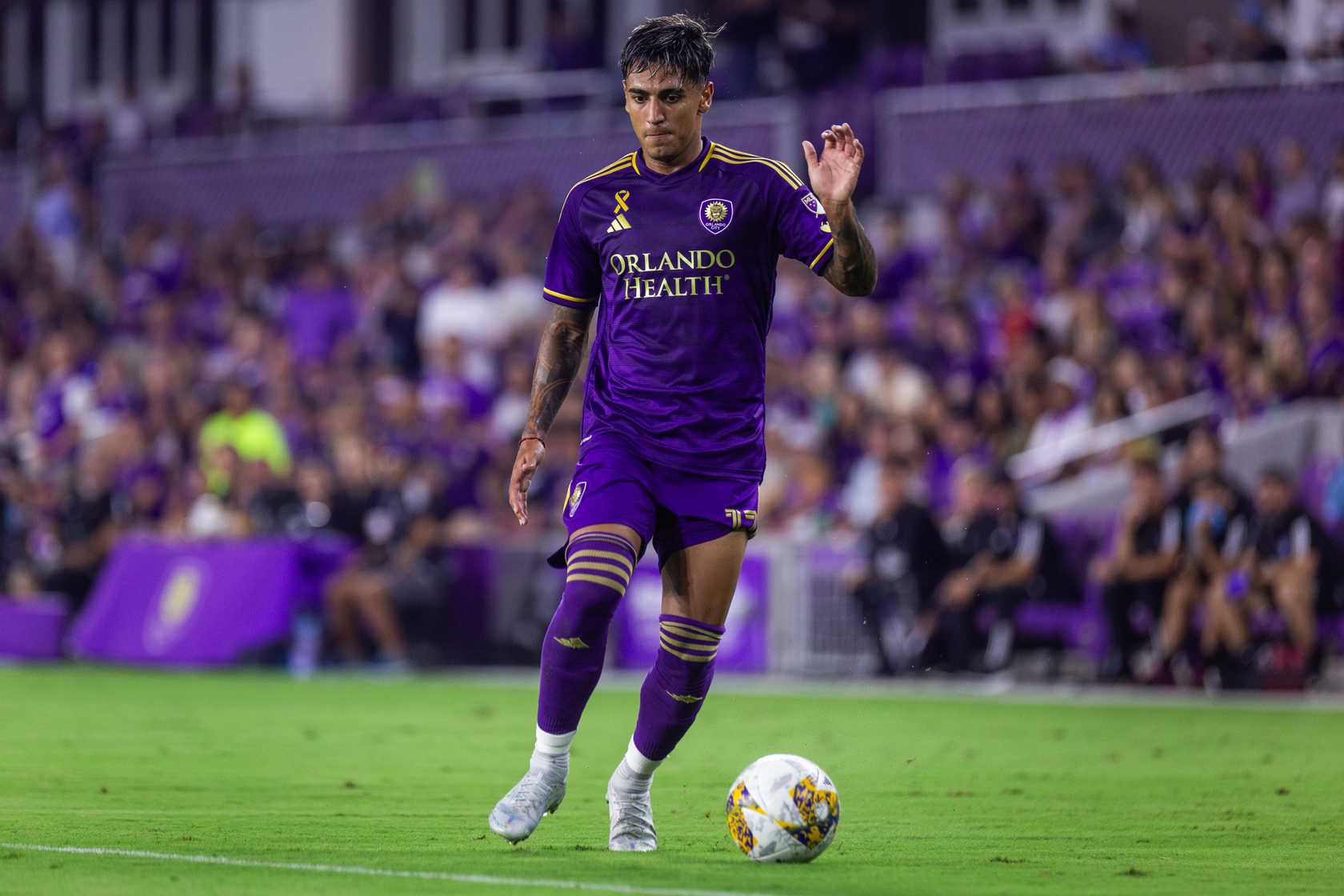 Happy Tuesday, everyone! It's been a mixed bag for Orlando soccer over the last few days. Orlando City breezed past CF Montreal on Saturday, the Orlando Pride won to boost its playoff push, and Orlando City B dropped a heartbreaker to Columbus Crew 2 in the MLS NEXT Pro playoffs. As usual, there's plenty to talk over this morning, so let's get started.
Facundo Torres Makes Team of the Matchday
Facundo Torres has been named to the latest edition of the MLS Team of the Matchday following his efforts in Orlando City's 3-0 win over CF Montreal on Saturday. Facu forced the own goal that opened the scoring, was involved in the buildup for the second tally, and bagged the final goal of the night himself. Beyond the stats, he was simply involved the whole game, constantly drifting into dangerous areas inside the fullbacks and causing Montreal's defense all sorts of problems. He now has 13 goals and four assists in league play this year and is absolutely vital to the way the Lions want to play when in the attacking third. Marcus Mitchell rightly gave him Man of the Match honors in our player grades, and it's nice to see him get recognition at the national level too. Here's hoping he keeps it up.
Orlando Pride Win On the Road
The Orlando Pride beat Angel City FC 1-0 in a massive win on the road. It wasn't a perfect performance, but the Pride scored in the first half and held on to win their ninth game of the season and remain in the playoff hunt. Following the win, Orlando sits in seventh in the league standings with two games to go. The Pride now control their own destiny and will clinch a spot in the postseason with wins against Racing Louisville and the Houston Dash to close out the season. Things remain incredibly tight in the standings, but the result made the Kansas City Current the first team to be eliminated from playoff contention this season.
Looking Ahead to Pivotal MLS Midweek Games
There are a number of big games taking place tomorrow during the 36th matchday of this MLS season. Obviously, Orlando City's game against Nashville SC takes priority around these parts, as the Lions need a result against a team that's given them fits if they want to maintain second place in the Eastern Conference. Another game with big ramifications for OCSC is the Philadelphia Union's home game against Atlanta United. A victory for Philadelphia could see the Union draw level with the Lions if Orlando can't get a result on the road, so that'll be one to watch very closely. Finally, the New England Revolution are facing the Columbus Crew. A win for the Revs could see them leapfrog the Lions into second depending on how Orlando fares in the Music City, so there's plenty at stake during tomorrow's midweek slate.
Andre Blake Criticizes Heavy Matchload
If you play in Major League Soccer these days, you're going to be putting a lot of miles on your legs. A sharp uptick in the number of matches played, combined with rosters that aren't exactly in the deep end of the pool, means that guys are logging some serious minutes. Union goalkeeper Andre Blake was not shy in criticizing MLS for the number of matches that teams are playing this year. He has called the situation "ridiculous", saying that the players are suffering and that the quality of the league will decrease as a result of injuries due to the overloaded schedules. Blake has an excellent point, particularly because many of the league's top players will also play international fixtures in addition to club games, further adding onto an already untenable workload.
Free Kicks
Marta, Adriana, and Rafaelle have all been called up for Brazil's upcoming friendlies.
---
That's all I have for you today. Y'all stay safe out there!
Lion Links: 10/2/23
Orlando City's trophy aspirations, the Orlando Pride playoff hunt, OCB falls to Columbus Crew 2, and more.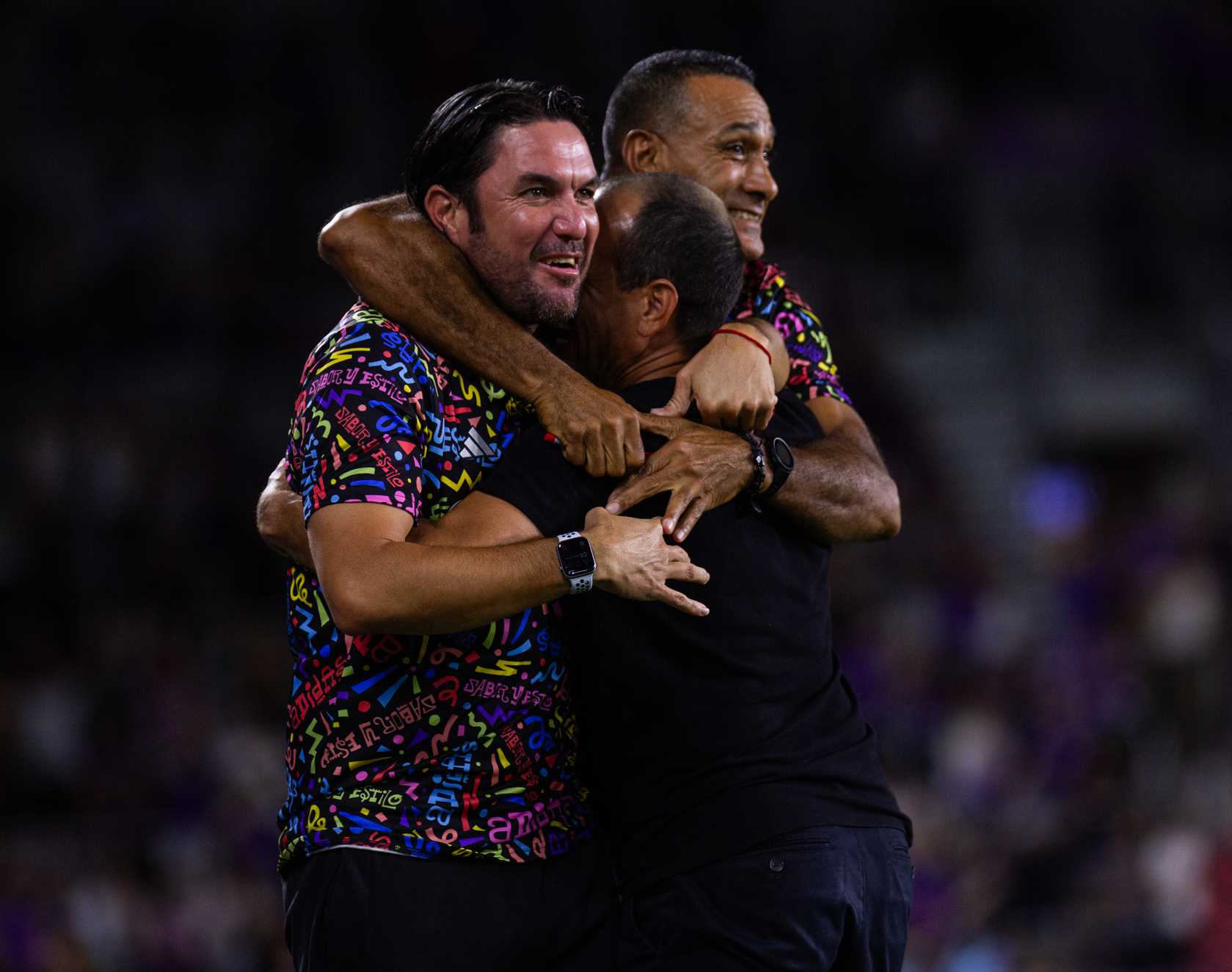 Merry Monday morning, Mane Landers! Though I'm still reveling in the huge win over CF Montreal, I'm also looking ahead to a big week for both Orlando City and the Orlando Pride. It's such a great time of the year with MLS and NWSL matches, plus the European leagues, and American football. So much to watch, so little sleep to be had. Let's get to the links.
Lions Looking for Hardware
Orlando City set a record for wins and points in a season with the win over CF Montreal on Saturday night. Hopefully it's a record that will be extended over the final three matches of the regular season. The coaches and the players certainly think that Orlando City has an opportunity to win the MLS Cup. Where the Lions finish in the standings will go a long way towards reaching the final and that all starts Wednesday night.
The Pride's Playoff Push
The Orlando Pride continue their push to make the NWSL playoffs for the first time since the 2017 season with a trip across the country to take on Angel City FC later tonight. It is the first of two away matches this week — the last road games of the regular season. The Pride sit just above Angel City in the standings with the clubs in seventh and eighth places, respectively. The game will be Marta's 100th match over all competitions. Securing three points over Angel City would make a big difference in the Pride's race to the playoffs. Keep an eye out for our preview later today.
OCB Penalized Out of the Playoffs
On The Mane Land PawedCast, we often describe Orlando City B matches as being "drunk." OCB's 2-1 playoff loss to Columbus Crew 2 will definitely be described as such. There were three red cards, two penalties, and Jack Lynn didn't score a goal for once. There were some questionable calls by both the refs and by OCB Head Coach Martin Perelman, but conceding only from the penalty spot while outscoring the hosts in the run of play won't (and shouldn't) sit well with the Young Lions. While the result is disappointing, one should remember that OCB is a development squad, and one that made the playoffs to boot.
USMNT Players in Action Abroad
USMNT players made some noise this weekend. Christian Pulisic played 82 minutes and scored AC Milan's winning goal in the club's 2-0 victory over Lazio. It was one of two shots on target for the American. Striker Folarin Balogun missed not one, but two penalty shots in Monaco's match against Marseille. Fortunately, Balogun scored an equalizer in the run of play and his teammate secured the 3-2 win. The win moves Monaco to the top of Ligue 1.
Over in the Eredivisie, Malik Tillman got his first start for PSV. Tillman provided an assist and scored the game winner late in second-half stoppage time to give PSV a 3-1 win over FC Volendam. It was a Man of the Match performance by the American. In less good news, Tyler Adams will miss more time with AFC Bournemouth as he has had a setback with his hamstring injury. How long he will be out is still to be determined.
Free Kicks
---
That will do it for today. It's a busy week coming up with Pride matches tonight and on Friday, and the Lions playing on Wednesday and Saturday. Check back for all of our coverage of your favorite teams. Vamos Orlando!
Lion Links: 9/30/23
City's home unbeaten run, Lions hunting for home field advantage, Facundo Torres loves scoring goals, and more.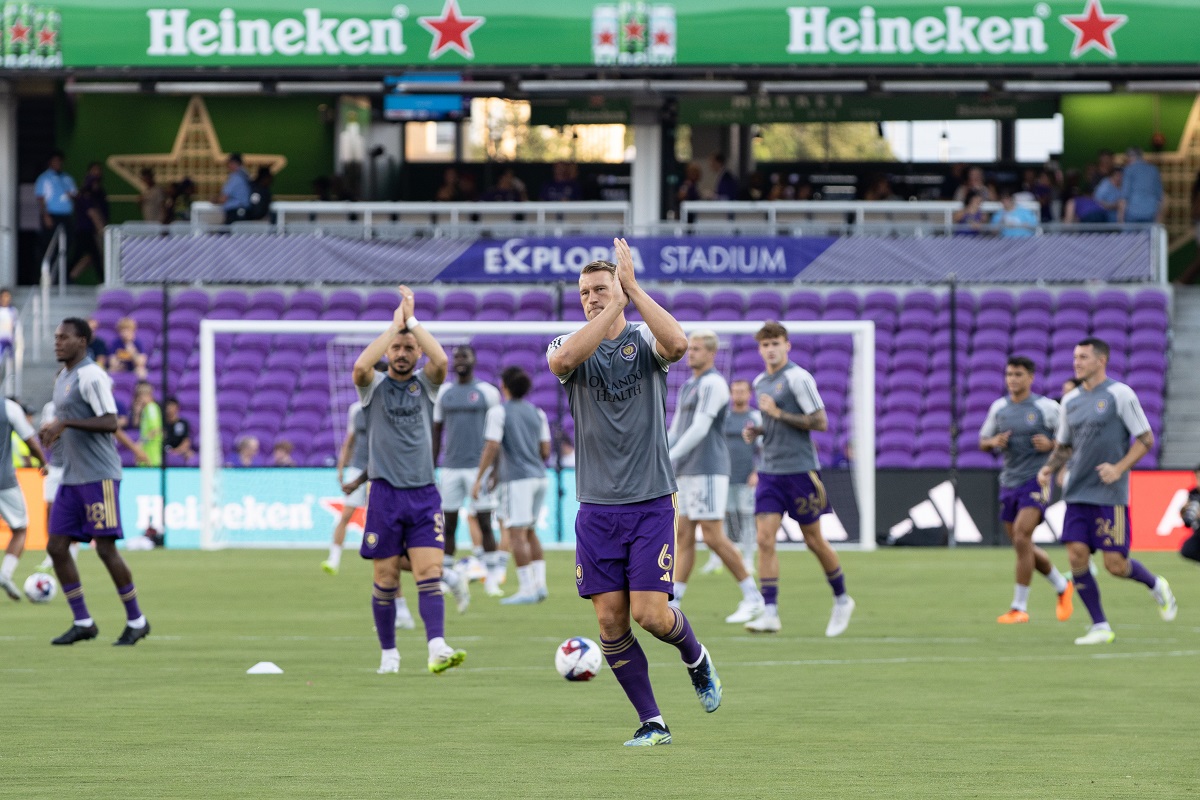 Welcome to the weekend, Mane Landers. The Lions are closing out the month of September at home tonight with CF Montréal. On Sunday, OCB takes on Crew 2, while the Orlando Pride have a late match against Angel City on Monday. I never hate this time of year, when it seems like at any moment we can turn on the TV and catch a match, whether it be Orlando-based or afar. I'm here for it.
Before we head into the links today, let's take a moment to wish our Brazilian midfielder and master of the late match dark arts, Felipe, a happy birthday!
Orlando City Go Streaking at Home
After a disappointing 1-1 draw against Inter Miami, Orlando City is powering towards the playoffs. The Lions will take on CF Montréal at Exploria Stadium tonight at 7:30 p.m. The Lions enter the match riding an impressive 10-game unbeaten home streak in league play. On the other side of the ball, CF Montréal has gone five straight games without a win and sits eighth in the East battling hard to stay above the playoff line. Orlando City sits on the cusp of a record points total, with 51 currently tied for the best in club history. A win or draw against tonight's Canadian opposition would make this the best MLS season in its ninth campaign since joining MLS in 2015.
"Obviously, the last game was a great effort from the team and, you know, you're disappointed to not take the three points at the end and only be able to take the draw," Orlando forward Martin Ojeda said. "I think we're gonna give that little bit extra in these last four games and continue pushing to try and put ourselves in second place or as high as we possibly can."
Orlando City Hunts for Home Field Advantage
With just four games left in the season, two points separate Orlando City's second-place position with the New England, which is currently in sixth. The close gap could pivot the upper half of the Eastern Conference table with a combination of different results across the league. While the Lions have clinched a playoff spot, they have yet to fully secure postseason home field advantage. All season the club's preparation has led up to this crucial moment where a knockout round mentality can push them forward in locking down a playoff match in Exploria Stadium.
"We have pushed for two-and-a-half, three months towards us achieving these objectives and putting the team in the best place we can," Orlando City Head Coach Oscar Pareja said. "Now we are in that spot, but we have to sustain it or even go higher. And knowing that in the playoffs, we need to be optimized to be sharp and advance.
Facundo Torres Keeps Scoring
With 12 goals and four assists, Uruguayan Designated Player Facundo Torres is having himself a great season heading into Matchday 35. As it stands, Torres sits tied for fourth in MLS goals and tied for third on the club in assists. If you need a hype video to get you pumped for the match tonight, take a look at this highlight reel showcasing the winger's prowess in front of the net.
Orlando Pride Travel to Angel City
On Monday night, the Orlando Pride will kick off at 10 p.m. against Angel City at BMO Stadium. Orlando currently sits in seventh place, just a point behind the playoff line. This will be the second meeting between the two sides. In their first fixture, Angel City walked away the victors at Exploria Stadium in April with a 2-1 scoreline. An Angel City first-half goal by forward Claire Emslie was countered early in the second half by Pride forward Messiah Bright. However, it was the visiting team with the last laugh as Angel City forward Katie Johnson scored a last-gasp header at the death in the 10th minute of stoppage time to earn all three points.
Free Kicks
The Orlando City match day media team had quite the time trolling Inter Miami fans at Exploria Stadium.
Orlando Pride staff put in the extra work this week improving the team's training facility.
The United States Men's Deaf National Team earned a 1-0 win against England in the Round of 16 at the 2023 DIFA Men's World Deaf Football Championships.
You can take as many steps as you want when walking up to strike a penalty, but the more you take, the worse you look when you fail at scoring. Just ask Neymar.
---
That's all I have for you today. Enjoy the match at home tonight. Show up early and be loud. Every point counts this late in the game. Vamos Orlando!