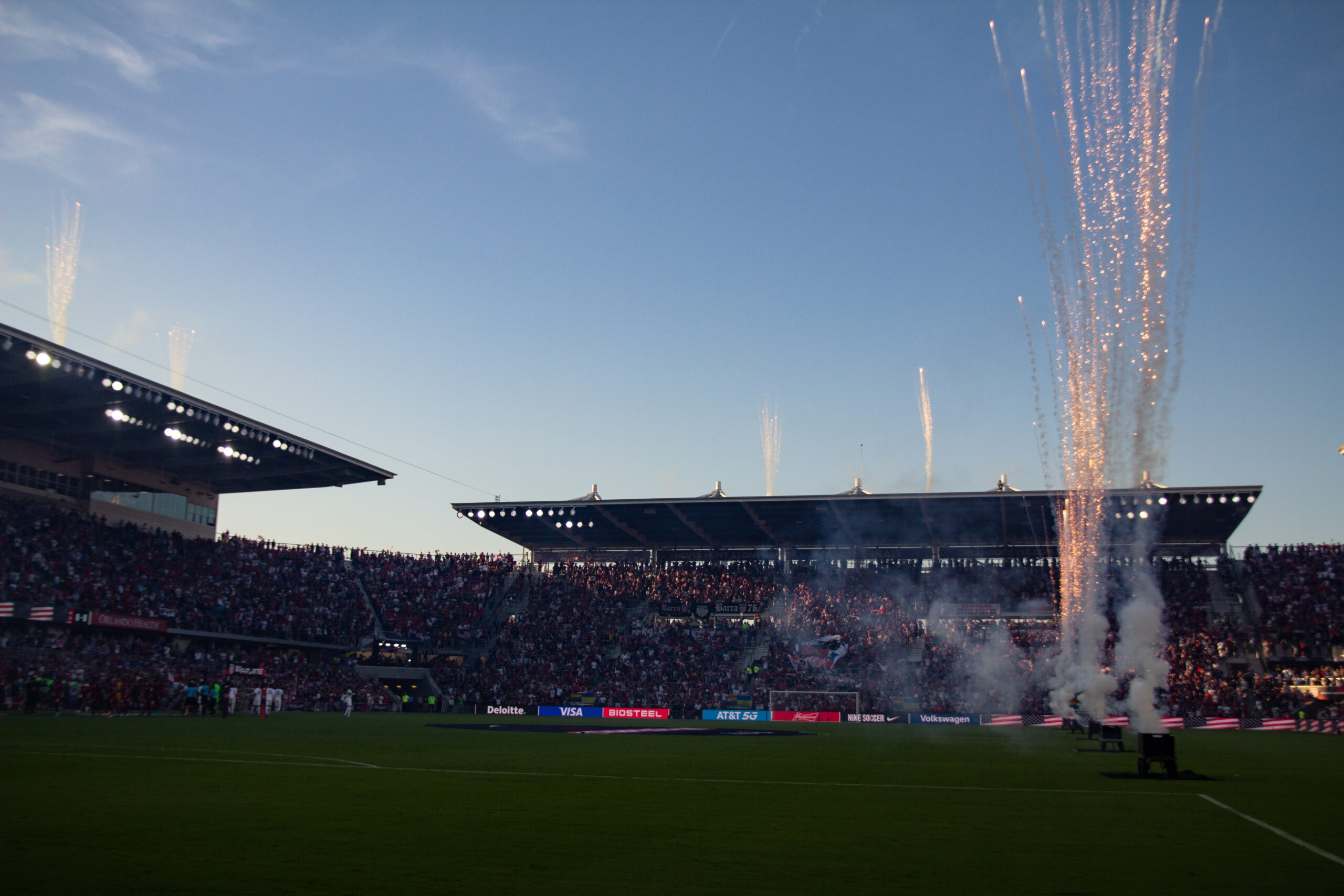 Merry Monda-…oops. Salutations on this sensational Saturday morning, Mane Landers! You'll have to excuse me, as I'm not used to being here on the weekend. We have a ton of great stuff to feed your need for soccer goodness today, so let's get to the Links!
Wait, not so fast. Before we do that, let's wish Orlando City Homegrown goalkeeper Mason Stajduhar a happy 20th birthday. Mason, as you may recall, is in a bit of a fight to return to health after being diagnosed with Localized Ewing Sarcoma, a form of bone cancer. Not only do we wish Mason a happy birthday, but also a speedy recovery from his illness.
Alex Morgan is FourFourTwo's No. 1
This is not really news for those of us that follow the Orlando Pride, but Alex Morgan is now No. 1 in FourFourTwo USA's 50 Best American Women's Players of 2017. FourFourTwo cites her maturity in realizing she needed to go play abroad at Lyon, and her dominance upon returning to the Pride. As you know, Morgan accounted for nine goals and four assists in 13 games once rejoining the Pride, helping the team make the playoffs. Congratulations Alex!
#USWNT50
1️⃣
🏃‍♀️ @alexmorgan13
🎽 @ORLPride https://t.co/1wRVbiYDb6 pic.twitter.com/nRlC0nkp6i

— FourFourTwo USA ⚽️ (@FourFourTwoUSA) December 1, 2017
And if you love Alex Morgan, you'll want to check back with us this afternoon as we pass out her final grade for the 2017 NWSL season.
Stanford and UCLA Will Meet for 2017 Women's College Cup
The four best women's college soccer teams took to the beautiful grass of Orlando City Stadium last night in a semifinal doubleheader. Stanford and UCLA passed their tests and will meet for the national championship on Sunday at noon. Stanford became the first team in the tournament to score on South Carolina in a 2-0 win over the Gamecocks in the early match. In the nightcap, UCLA and Duke played scoreless soccer for 110 minutes before the Bruins won a penalty shootout, 4-3. The two Pac-12 teams should make for an intense final at the Purple Palace on Sunday.
World Cup, and More World Cup
No, the U.S. is not going to the World Cup, but that doesn't mean we should ignore the biggest event in soccer. The selections have been made and some of the groups are more intriguing than others. There's the defending World Cup champs in Group F, joined by Mexico, Sweden, and South Korea. Germany and Mexico alone make that one to watch. Then there's Group C, where Orlando City midfielder Yoshimar Yotun and Peru will face a pretty solid group including France, Denmark, and Australia. Indeed, thanks to the new draw format (seeded by FIFA ranking and partially on federation geography), most of the groups are pretty interesting. There were winners and losers throughout, but there's nothing boring.
But, What About the U.S.?
Relax. We have some news on that front as well. Were you dreading 2018? Knowing that you'd have to find an alternate team, or pretend the NIT-like alternative cup proposed by Soccer United Marketing is a thing. Well, evidently those are not your only choices! There are USMNT friendlies, next year's MLS and European League seasons, and much more. So chin up, champ!
New USMNT Boss Rumors Begin
It turns out that one Laurent Blanc has allegedly been approached regarding the USMNT Manager position. Blanc is the former France and Bordeaux manager that has been without a position since he was ousted for Unai Emery at Paris Saint-Germain. All of this is according to his agent, so take it for what it is worth. Blanc's agent said the the Australian National Team has also approached the former manager. The good news is the coaching carousel for the USMNT has begun, and hopefully there will be plenty more suitors.
U-23 WNT Camp in Orlando
Orlando is hosting the final U-23 WNT camp of 2017 from Nov. 28 through Dec. 4. Head Coach B.J. Snow has called up 22 college players and four NWSL players to participate, including Florida midfielder Parker Roberts. Anytime Orlando is selected to host any type of soccer camp, match, or event, it further solidifies our position as the Soccer Capital of the South! The team is expected to play a men's team from Orlando City's academy while they're here.
Free Kicks
Can confirm: I've heard #LAGalaxy is eager to part with Gyasi Zardes. Source tells me that #MNUFC are a possible destination for the forward. https://t.co/A8fguoZjwI

— Jeff Rueter (@jeffrueter) December 1, 2017
Dawn of a new era. https://t.co/1dtAfqVVwD

Facebook: https://t.co/cfEiNgJCdJ
Instagram: https://t.co/XnHBTLAkjh
Website: https://t.co/XmRtkfMo4S pic.twitter.com/0EZ7wED8If

— Utah Royals (@UtahRoyals) December 1, 2017
Thank you to The South Carolina Youth Soccer Associstion for your nomination! We will grow this game together. https://t.co/M7E7Fntufe

— Kyle Martino (@kylemartino) December 1, 2017
That is going to do it for today. Though if that wasn't enough, well then you should probably come give it a shot yourself, and write for The Mane Land. Tell Michael that Dave sent you.
Lion Links: 9/23/22
Lions and Herons meet again, Carly Nelson is writing a book, NWSL free agency opens, and more.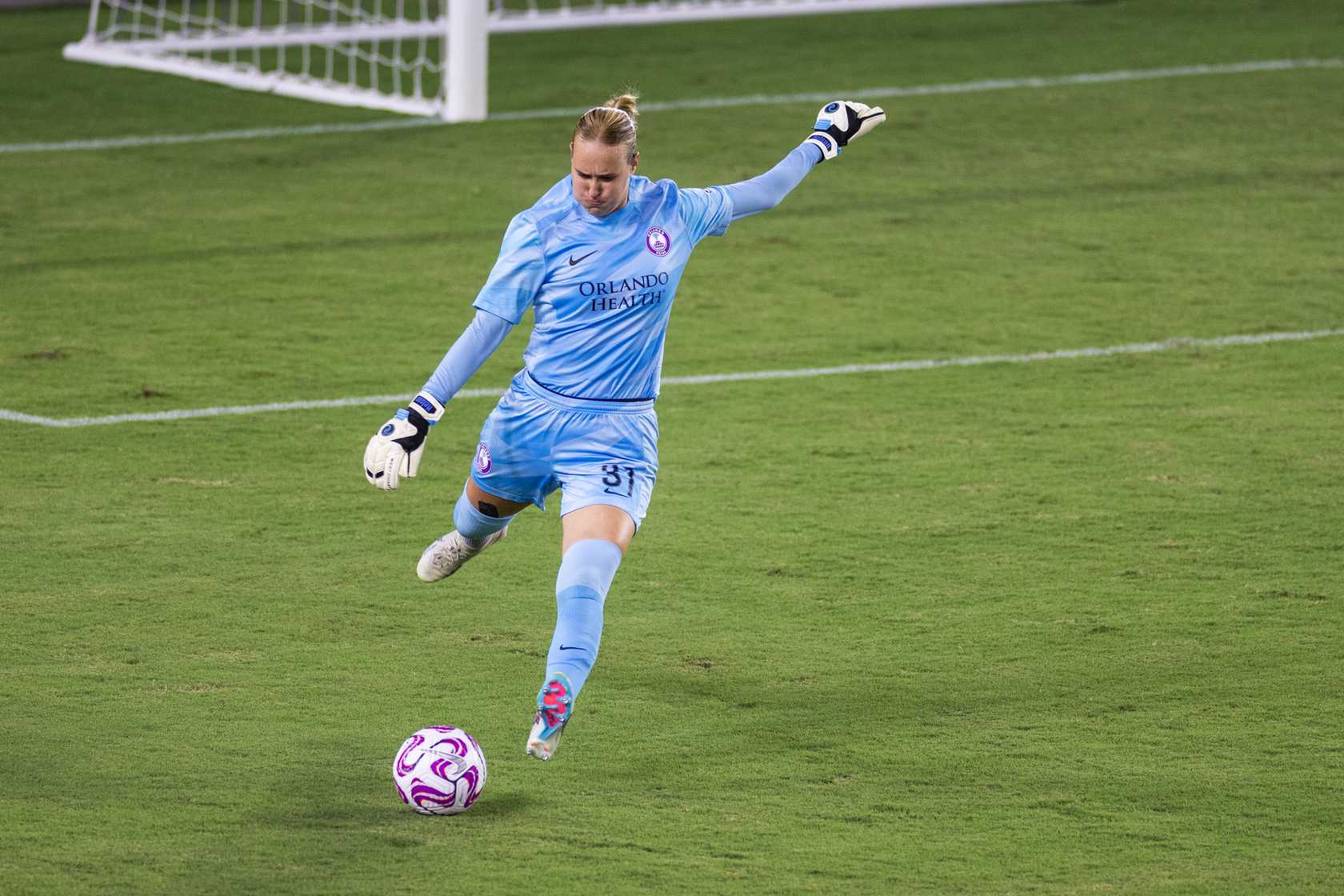 Happy Founder's Day, Mane Landers! It was on this day in 2014 that our fearless leader and Managing Editor Michael Citro started our first ever WordPress website. It's safe to say that I'm sure The Mane Land has impacted your life as much as it has mine over the years, whether that be through daily reading or weekly podcasts. Cheers to Michael and all those who have come before me.
In my own personal news, I have been grinding away on the new EA FC 24 (the franchise formerly known as EA's FIFA.) So far, the gameplay and updates have been great in my initial 15+ hours of play, and my online Ultimate Team is starting to really take its shape. I'm sure in a couple weeks that I'll transition to a traditional Career Mode and take the Lions all the way to an MLS Cup and beyond.
Before we dive into today's links, let's all wish a very happy birthday to everyone's favorite defensive midfielder, Wilder Cartagena!
Third Bout for Orlando City and Inter Miami
Orlando City and Inter Miami have already met twice this campaign. Sunday's match will look to break the deadlock between the two rivals as both clubs have a victory to their name in this year's series. In May, the Lions grabbed a 3-1 victory over the Fort Lauderdale-based club. The two sides met for a second time in the knockout round of Leagues Cup 2023 with Inter Miami taking the 3-1 result at DRV PNK Stadium. No matter the result this time around, Orlando City has already clinched a playoff spot, however, the Herons need every point they can get to attempt to do the same.
Carly Nelson, Goalkeeper and Author
It isn't unheard of to learn that an athlete might have tried another sport before finding soccer, Orlando Pride goalkeeper Carly Nelson came from a background of gymnastics, tennis, basketball, and baseball before her father started a club soccer team with her in mind. While Nelson might have idolized USWNT legend Hope Solo as a child, she started her playing days as a forward, winger, and midfielder. Outside of protecting the Pride's net, Nelson is spending time writing a book about her life growing up in Utah and the issues her family faced to hopefully help others that might find themselves in similar situations.
NWSL Opens 2024 Free Agency
The National Women's Soccer League has officially opened the league's unrestricted and restricted free agency periods. In accordance with the NWSL Players' Association's collective bargaining agreement, eligible free agents can begin negotiations for their 2024 Standard Player Agreements. Players eligible for unrestricted free agency include all who have at least five years of service within the NWSL and contracts expiring in 2023, while players eligible for restricted free agency include those who have at least three years of service. For the Orlando Pride, defender Kylie Strom is set to be an unrestricted free agent and midfielder Jordyn Listro is under restricted terms. Any club that currently holds the rights of a restricted free agent has a seven-day period to match an incoming offer from another club or else the player may sign with the new club under the terms of the offer.
USMNT's Tyler Adams Nearing Return
Tyler Adams will not make his Bournemouth debut this weekend, but he could return as early as next week. Bournemouth's manager, Andoni Iraola, provided a positive update on the U.S. Men's National Team captain as he finishes up rehabbing a long-term hamstring injury.
"He has started this week at least to train partially with the group, so probably we can have a chance of having him next week or two weeks, something like this. Tyler is really close because once you start training partially with the group, it's a matter of sensations, and if you are physically good enough. He has a very good physical base. So I think it will take not a long time to see Tyler with the team."
Adams has not played since March after having a hamstring surgery. Even with a known injury, the 24-year-old still completed a move from Leeds United to Bournemouth following Leeds' relegation to keep him in the top flight.
MLS Weekend Preview
Aside from the Florida derby, there are plenty of matches to be excited about around the league this weekend. Personally, I'm looking forward to catching a bit of the D.C. United and New York Red Bulls match. Manager Wayne Rooney's club is right on the bubble in a tight Eastern Conference race while the Red Bulls can do themselves a huge service and come back into the playoff picture with a win. Out in the Western Conference, there is a real buzz around a Portland Timbers squad after a manager sacking. It could be a huge win for the Timbers and likely push them above the play-in round should they find a result against the Colorado Rapids.
Free Kicks
---
That's all I have for you today, Mane Landers. I hope you all have a fantastic Saturday. Be safe on Sunday at the match. Stay hydrated and look out for those around you. Vamos Orlando!
Lion Links: 9/22/23
Orlando City prepares for Inter Miami, MLS NEXT Pro Decision Day is Sunday, USWNT wins against South Africa, and much more.
Happy Friday! It's been a pretty busy week of apartment hunting and work for me, so I'm looking forward to some rest and relaxation this weekend. I don't have many plans, but I did make sure to carve out a few hours to make a drink and get some reading done. My book club is fairly low maintenance, but I'll be behind if I don't finish Fourth Wing before the second book in the series comes out in November. Let's get into today's links!
Orlando City Takes On Inter Miami This Weekend
Following a 2-0 loss on the road to New York City FC earlier this week, Orlando City will aim to bounce back when it hosts rival Inter Miami this Sunday. Orlando has a chance to set club records for the most wins and points in a season since it joined MLS in 2015. It will be the third meeting between the two clubs this season, with Orlando beating Miami 3-1 in May before falling 3-1 in the Leagues Cup's knockout stage. Although Miami will be without Lionel Messi and Jordi Alba according to Head Coach Tata Martino, the Herons still have plenty of attacking talent in the form of Sergio Busquets, Leonardo Campana, and Josef Martinez.
Orlando City B Readies for MLS NEXT Pro Decision Day
Sunday will also be the final day of the MLS NEXT Pro regular season, with nearly every team in action. Here's everything you need to know about Decision Day across the league, with playoff spots still up for grabs. Orlando City B has already clinched its spot in the postseason, but can secure fifth in the Eastern Conference when it takes on FC Cincinnati 2. However, the difference between fifth and a lower seed won't matter too much due to a new rule this year where the second and third seed in each conference choose which lower seed it wants to host in the playoffs. The Golden Boot race is competitive as well, with OCB's Jack Lynn tied at the top with New York City FC II's Matt Myers. We'll see if Lynn takes part in Sunday's match after giving the first team needed depth last weekend.
USWNT Beats South Africa in Julie Ertz's Finale
The United States Women's National Team won 3-0 against South Africa in the first of two friendlies this month. All three of the USWNT's goals came in the first half, with Lynn Williams bagging a brace. In her final USWNT game, Julie Ertz started and earned plenty of applause from the crowd at TQL Stadium when she was subbed off in the 36h minute. M.A. Vignola made her USWNT debut in the match as well, coming on at halftime. The two nations will play again on Sunday in what will be forward Megan Rapinoe's last game with the USWNT.
Europa League Group Stage Kicks Off
The first round of Europa League group stage matches is over, with all 32 teams getting things started across Europe. Brighton & Hove Albion's first Europa League match was a rough one, as the English club fell 3-2 at home against AEK Athens. The Spanish clubs also struggled, with Villarreal getting shut out 2-0 by Panathinaikos and Real Betis losing 1-0 to Rangers. Elsewhere, AS Roma beat Sheriff Tiraspol 2-1 thanks to a winner from Romelu Lukaku, Liverpool won 3-1 over Austrian club LASK after trailing early on, and Marseille drew 3-3 with Ajax in a thriller. West Ham, Atalanta, Bayer Leverkusen, and SC Freiburg also won their group openers.
Free Kicks
Enjoy the sights and sounds from the Orlando City Foundation's annual celebrity golf and footgolf tournament.
---
That's all I have for you today, Mane Landers. I hope you all have a fantastic Friday and rest of your weekend!
Lion Links: 9/21/23
Orlando City clinches playoff berth despite loss, Eastern Conference standings remain close, USWNT plays South Africa tonight, and more.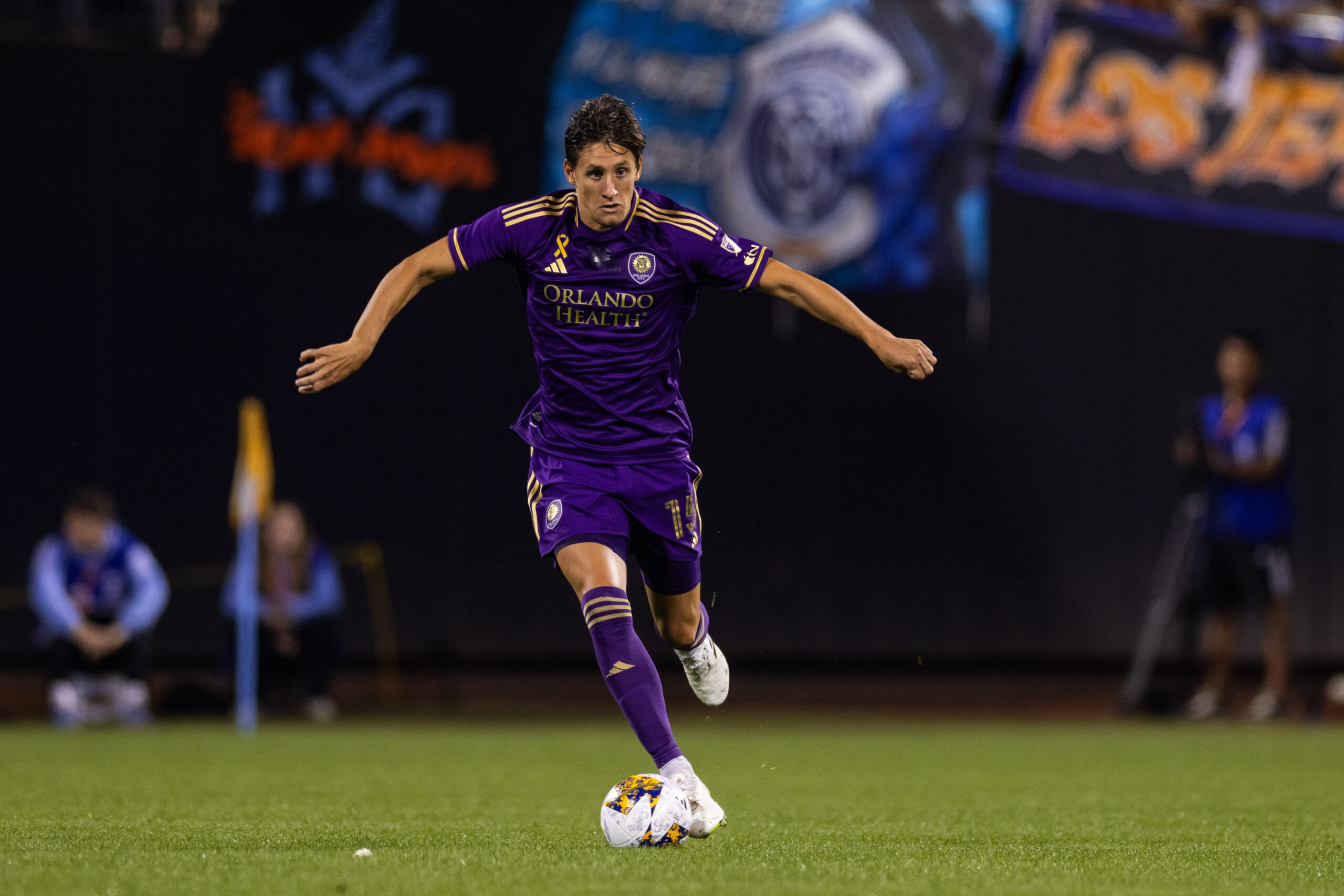 How's it going, Mane Landers? Last night's result wasn't the best outcome by any means, but losing on the road on short rest after a huge win isn't the worst thing in the world. We'll just have to shake that loss off and look forward to more soccer while we have it. Before we dive into today's links, let's all wish a happy birthday to Orlando City B midfielder Imanol Almaguer!
Orlando City Clinch Playoff Spot Despite Loss
The Lions weren't able to put together a comeback in their 2-0 loss on the road to New York City FC. Playing at a narrow Citi Field, Orlando was not able to get much of anything going on offense and was shut out for the first time since July 8. The loss snapped Orlando's six-game unbeaten streak in MLS play as well. Although the Lions are headed back to Florida emptyhanded, they did qualify for the playoffs due to other results in the league. Orlando will look to right the ship when it hosts Inter Miami this Sunday at 7:30 p.m.
Eastern Conference Remains Tight After Midweek Matches
Orlando wasn't the only Eastern Conference team to clinch its spot in the playoffs after the latest midweek matches, with the Columbus Crew and Philadelphia Union both qualifying. Cucho Hernandez had a hat trick within the first 23 minutes of the Crew's 3-0 win at home against the Chicago Fire. A penalty kick in stoppage time by Daniel Gazdag salvaged a point for the Union in a 2-2 draw with Charlotte FC. FC Cincinnati also needed a late equalizer from the penalty spot in its 1-1 draw with CF Montreal. As for how Orlando's rivals fared, Atlanta United drew 1-1 with D.C. United and Miami beat Toronto FC, 4-0. Lionel Messi and Jordi Alba both exited in the first half and Miami Head Coach Tata Martino stated that neither will play against Orlando this weekend. Of course, that could just be misdirection. We'll know for certain come Sunday.
USWNT Plays South Africa Tonight
The United States Women's National Team will play its first match since the World Cup tonight when it faces South Africa tonight at 7:30 p.m. at TQL Stadium. Following Vlatko Andonovski's departure last month, Twila Kilgore will coach the team for these friendlies. It will also be Julie Ertz's final game after 10 years of playing for the USWNT. The 31-year-old announced her retirement last month and spoke more about her decision ahead of tonight's match. After tonight, the USWNT will play South Africa again on Sunday at Soldier Field.
Champions League Group Stage Rolls On
More clubs got their first taste of this year's Champions League action as the group stage kicked off this week. Arsenal's campaign got off on the right foot, with a 4-0 win over PSV Eindhoven that put the English club at the top of its group after a 1-1 draw between Sevilla and Lens. Manchester United had a rougher time, falling 4-3 on the road to Bayern Munich. Goalkeeper Andre Onana struggled and blamed himself for the loss. Real Madrid needed a goal from Jude Bellingham in stoppage time to win 1-0 over Union Berlin at home, while Lautaro Martinez scored a late equalizer in Inter Milan's 1-1 draw with Real Sociedad. Elsewhere, Napoli beat Braga 2-1, RB Leipzig won 2-0 against a Benfica side that was reduced to 10 men early on, and Galatasaray and Copenhagen split the points in a 2-2 result.
Free Kicks
---
That's all I have for you today. Be like a goldfish and enjoy your Thursday!