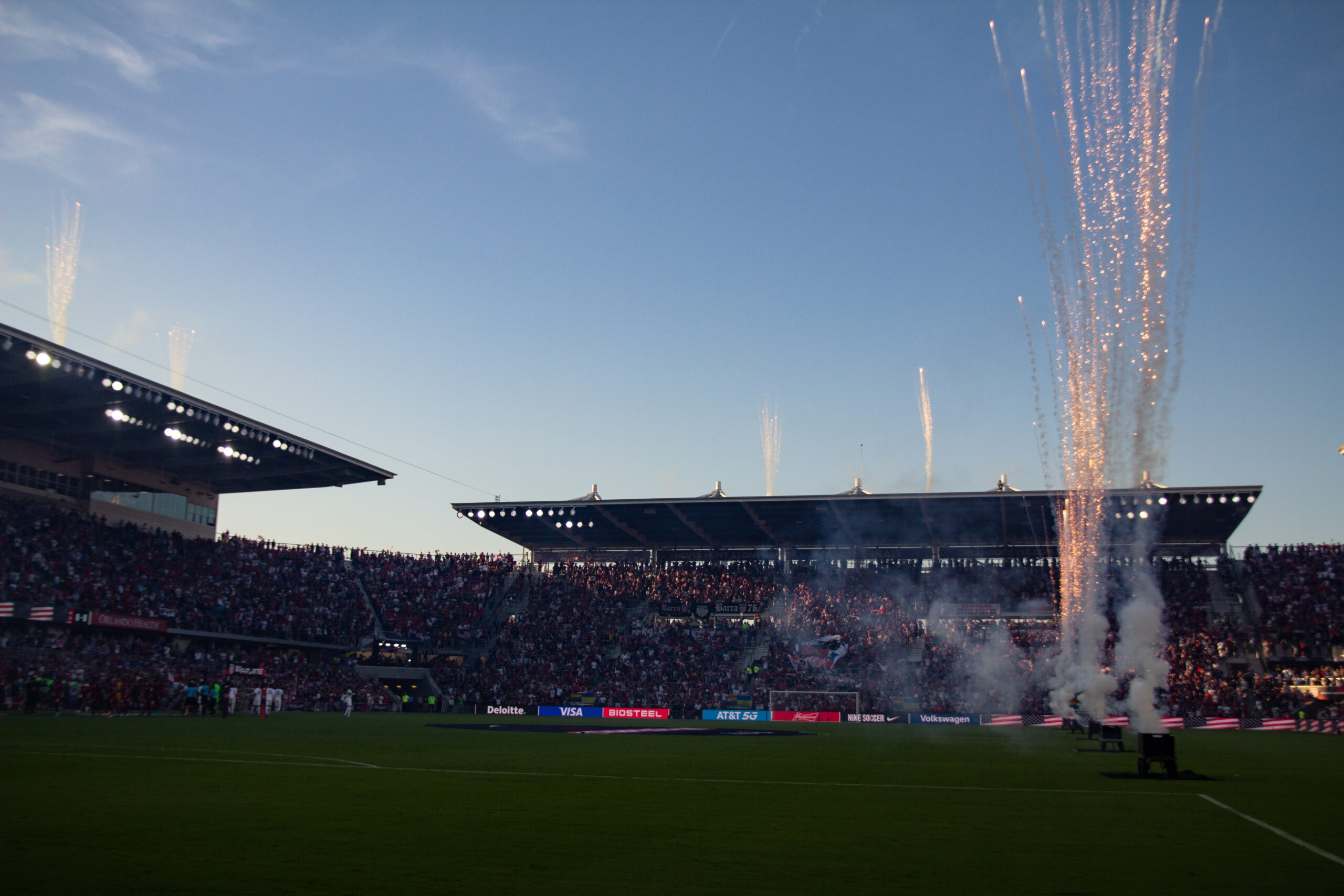 Merry Monday morning, Mane Landers and Happy Martin Luther King, Jr. Day! We hope you're staying warm as we are one week closer to the start of the season. Despite it being smack dab in the middle of the off-season, there's still some stuff to cover. So let's get to the Links!
Josue Colmán Announcement Imminent
Guess who is in Orlando? It's Paraguayan midfielder and soon-to-be Lion Josue Colmán and he's decked from head to toe in Orlando City gear. According to the tweet below, Colmán will finally and officially join the club at some point today after fans have sat on pins and needles waiting for a concrete signing of the young talent.
@ColmanJosue con la indumentaria oficial del Orlando City. Mañana será presentado oficialmente. @Futgol970AM pic.twitter.com/oAEIVmgZ9Y

— Daniel Maciel C.⚽✈ (@Danymacica) January 15, 2018
Yet Another Orlando City Transfer Rumor
The rumors have been flying fast and furious of late, and another has landed. According to this story, the Lions have made an offer for midfielder Guilherme Costa from Brazilian side Vasco da Gama. Costa, 23, is worth about 300,000 Euros according to Transfermarkt.com, if you believe that sort of thing. He's listed as a left-footed right midfielder from Rio, who can play any attacking midfield position. He's played for Brazil at the U-17 level. Transfermarkt says he's played nine Serie A games in Brazil, scoring a goal and assisting on two others. As for the validity of the rumor, well, it's not a source we're placing a ton of faith in, but you can never discount a Brazilian rumored to be headed to Orlando, especially given the club's needs in attack.
Nacional Tops Atletico Mineiro as Florida Cup Rolls On
Andrés Rentería and Lucomi Jetson scored to lead Colombian side Atletico Nacional to a 2-0 win over Atletico Mineiro out of Brazil in 2018 Florida Cup action. The match took place at a chilly (for Florida) Spectrum Stadium on the UCF campus. The tournament has produced many special moments with two matches still to play. Florida Cup continues at UCF at 4 p.m. today with Fluminense taking on Barcelona S.C. If you've got the holiday Monday off, why not go check it out? You'll be home in time for dinner.
Former UCF Knights Player Returns
Matias Pyysalo, former UCF player, was able to finally play soccer in Orlando City Stadium at the 2018 MLS Player Combine. The Finnish forward made both the USC All-East Region Second Team and the All-American Athletic Conference First Team in 2017 at UCF. Pyysalo was also named American Athletic Conference Offensive Player of the Year in 2016 and 2017. He earned a trip to the combine thanks to 32 goals and 18 assists during his four seasons at UCF, where he totaled 5,758 minutes and started in all 64 of his appearances. Pyysalo's team lost the first of its three matches during the combine, but he still feels the opportunity is a step forward.
Josh Sargent Coming of Age
Much like Christian Pulisic, Josh Sargent was lucky enough to have parents that fostered his soccer goals. As such, he has been playing with Werder Bremen's U-23 team, and will likely formally sign this month with the club when he turns 18. Hopefully, he will follow Pulisic's path of development, and help with the next generation for the USMNT.
.@joshsargent with goal and assist For Werder U23 – eligible to formally sign 18th birthday (2/20) and coach Kohfeldt has said will train with 1st team next week. #USMNT

— Stuart Holden (@stuholden) January 14, 2018
Liverpool Ends Manchester City's Unbeaten Streak
If you missed Liverpool take on Manchester City at Anfield yesterday, shame on you. You probably thought, that well, Man City is just going to keep rolling, especially since Liverpool sold Philippe Coutinho to Barcelona, and recent acquisition Virgil van Dijk was out with a tight hamstring. Surely, the Reds had no chance against top of the table City. You'd have been wrong. It was an epic game where Liverpool went out to a 4-1 lead in the second half only to hang on to a 4-3 win to secure three points, move into third in the EPL table, and hand City its first loss. If you're able to go watch the replay or the highlights, we highly recommend it.
Free Kicks
What the ref? I guess it isn't only the players that get a little chippy when someone nudges them. It's quite the leg sweep. Needless to say, a red was given.
Orlando City will host its fourth annual Pub Crawl on March 2.
Evidently, despite finally losing Sunday, Manchester City was offended when Arsenal forward Alexis Sanchez's lawyer wanted a bit more money. As such, it has opened that door for Manchester United. Stay tuned.
Famous birthdays: Martin Luther King, Jr. (1929-1968), Pitbull (36), Drew Brees (38), DJ Skrillex (29), actress Regina King (46), Tool guitarist Adam Jones (52), footballer Eric Dier (23), and a bunch of people I don't care about.
Finally, I'm including this in Free Kicks, because how many darn years and articles have we read about how soon David Beckham's Miami MLS team would be a reality? Don't bother to count, it's simply too many. But, here is another.
Stay tuned for more from The Mane Land.
Lion Links: 12/7/23
Mauricio Pereyra and Orlando City part ways, Belgian club reportedly interested in Duncan McGuire, Marta scores in Brazil's win, and more.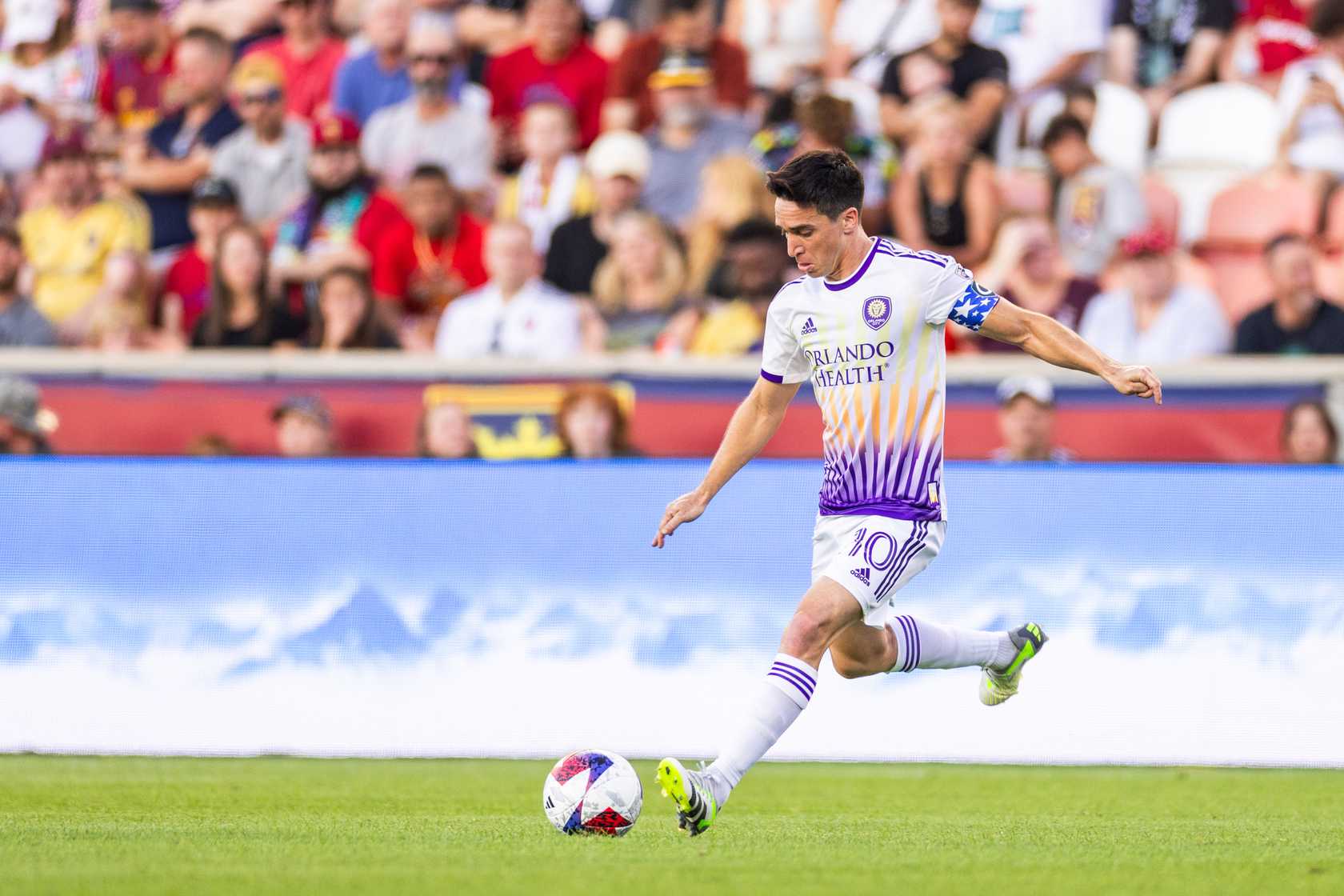 How's it going, Mane Landers? It's been another hectic week for me and I'm hoping things start to slow down as December rolls on. It's hard to believe we're already a week into the month. I've enjoyed this colder weather over the past few days though. Let's dive right into today's links from around the soccer world.
Mauricio Pereyra and Orlando City Part Ways
Orlando City captain Mauricio Pereyra will not be returning to the team for the 2024 season after he and the club mutually agreed to terminate his contract. The Uruguayan midfielder joined the Lions in the summer of 2019, going on to make 136 appearances across all competitions as a Lion. His 47 career assists were the most in club history and he led the Lions with 12 assists this past MLS season. Pereyra was a key part of Orlando's turnaround over the past few years, and I'll miss watching him break opposing back lines with his passing. That being said, his departure opens up some interesting possibilities in Orlando's midfield. This could open the door for Martin Ojeda to fit in a bit more easily in the lineup, but the team also has an open Designated Player spot that could be used to bring in an attacking midfielder who can take the offense to another level. The club released a video thanking Pereyra for his time in Orlando, including some of his highlights and appreciation from teammates and staff.
Belgian Club Reportedly Interested in Duncan McGuire
Orlando City forward Duncan McGuire was one of the best young players in MLS this past year, so it's not a surprise that European clubs are taking notice. Dutch and Belgian clubs reportedly had scouts at Orlando's final game of 2023, and American Soccer Now's Brian Sciaretta stated that RWD Molenbeek is interested in McGuire.
The club has an American owner and is currently 11th in Belgium's top flight after earning promotion last season. McGuire scored 13 goals in his rookie season and was a finalist for 2023 MLS Young Player of the Year. Hopefully the 22-year-old stays in Orlando for a while longer before making the jump to Europe.
Marta Scores in Brazil's Win Over Nicaragua
The Orlando Pride's Marta started and scored as Brazil's captain in the team's 4-0 friendly win over Nicaragua. She doubled Brazil's lead in the 40th minute and came off in the second half for Pride teammate Adriana. Brazil then found two more goals and the defense secured the shutout in its final game of the year.
It was a nice way for Brazil to end the year after losing 2-0 Japan this past Sunday. Brazil has already qualified for next year's Olympics after winning the 2022 Copa America and will shift its focus to doing well in the tournament after an early exit in this year's World Cup.
Luis Rubiales Was Accused of Inappropriate Conduct With English Players
FIFA's report of the Disciplinary Committee's decision regarding former Spain federation president Luis Rubiales became public and England FA Chair England Debbie Hewitt's testimony detailed inappropriate misconduct towards English players as well. According to Hewitt's testimony, Rubiales seemingly forcefully kissed Lucy Bronze and stroked Laura Coombs face at the 2023 World Cup's medal ceremony. FIFA stated that more severe sanctions than the three-year ban Rubiales was handed were considered.
Free Kicks
As a result of pyrotechnics being used by LAFC supporters group 3252, the club was fined $100,000 and 3252 will have all supporter privileges suspended pending a review by the club and LAFC.
MLS unveiled the ball that will be used next season and I like the design well enough to want to kick it.
---
That's all I have for you today. I hope you all have a wonderful Thursday and rest of your week.
Lion Links: 12/6/23
Antonio Carlos linked with move to Fluminense, Emily Madril agrees to new contract with the Pride, USWNT beats China, and more.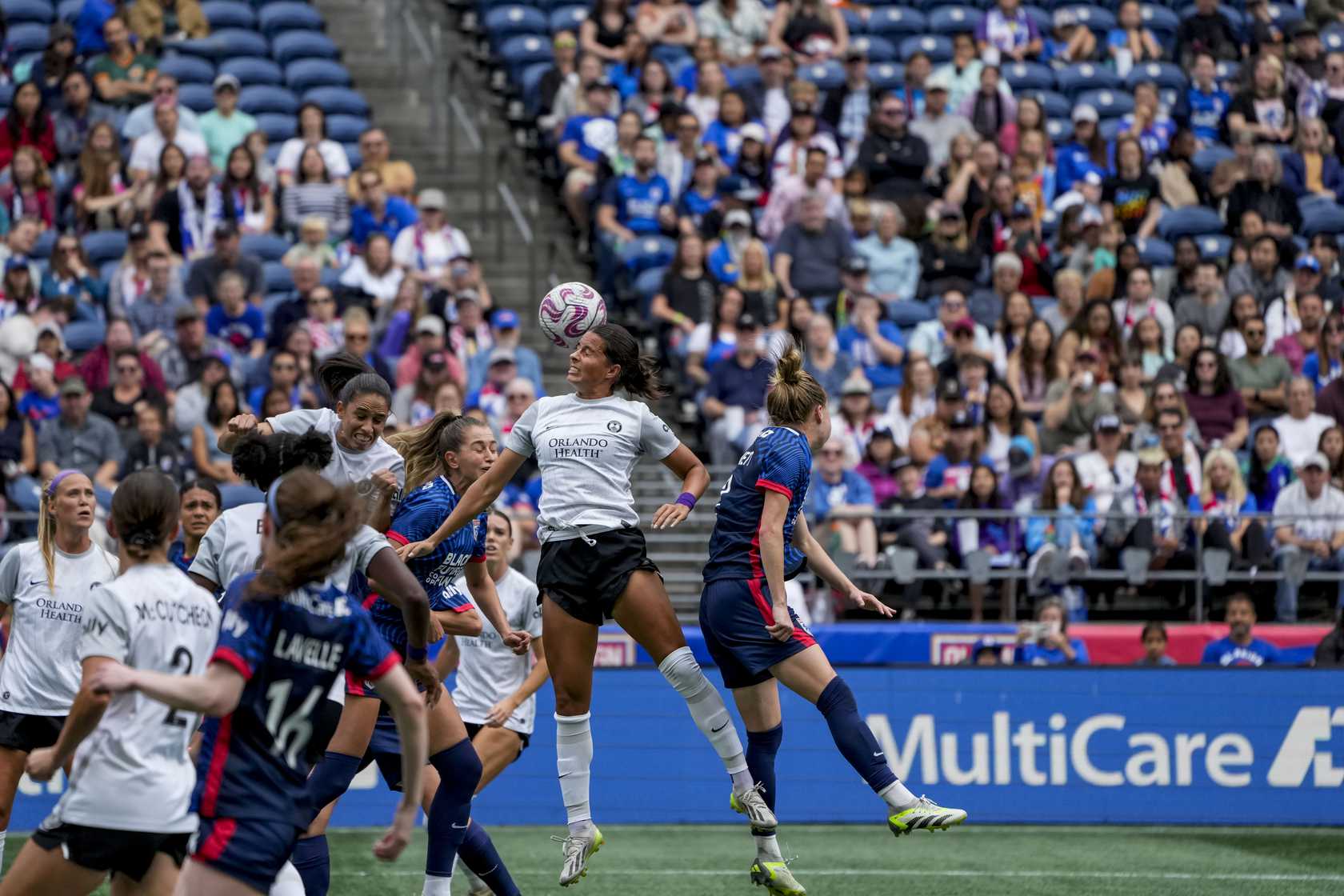 Hello, Mane Landers. I hope all is well with you down in Florida. There is not much new with me, I've just been staying busy working at Under Armour and covering high school basketball and wrestling lately. There is plenty to cover today, so let's get to the links.
Antonio Carlos Linked with Fluminense
Orlando City center back Antonio Carlos was linked with a move back to Brazil, with Fluminense reportedly close to finalizing a deal to sign him.
Carlos initially joined Orlando on loan from Palmeiras before the 2020 season. Following that season, the club signed him to a three-year contract with an option for an additional year. The 30-year-old has been a key part of Orlando's defense under Head Coach Oscar Pareja, although Carlos missed some time this past season due to injury.
Emily Madril Agrees to New Contract With the Pride
The Orlando Pride announced that defender Emily Madril has reached an agreement with the club on a new three-year contract through the 2026 NWSL season. Madril just finished her first season with the Pride, making 27 appearances for the club across all competitions and leading all rookies with 1,977 minutes played in the NWSL regular season. She was already signed to a three-year deal through 2025, but the Pride were able to find a way to keep her with the club for another year. Now the club can work on retooling its roster with a back line anchored by Madril and Rafaelle.
MLS 2023 College Showcase Begins Today
Major League Soccer announced the 44 invitees for the 2023 MLS College Showcase. The event will kick off today through Dec. 9 in Phoenix. One local player to keep an eye on is defender Jahlane Forbes out of Wake Forest. Forbes is from Clermont, FL and joined Orlando City's academy in 2016. He has also played for Orlando City B, making three appearances. Forbes made 19 appearances for Wake Forest in the 2023 season, recording five goals and seven assists. Other top prospects to watch include Louisville defender Josh Jones, High Point's Jefferson Amaya, and Marshall forward Matthew Bell.
USWNT Beats China in Final Friendly of 2023
The U.S. Women's National team defeated China 2-1 at Toyota Stadium in its final match of 2023. The USWNT trailed 1-0 at halftime, but bounced back in the second half thanks to a pair of goals and a solid defensive effort. Jaedyn Shaw gave the USWNT its winner in the 79th minute, scoring in her hometown in a memorable moment for the 19-year-old. It was the USWNT's second win over China this month after winning the first match 3-0 this past Saturday in Fort Lauderdale.
Former Lion Daryl Dike Nears Return with West Brom
After being sidelined with an Achilles injury since March, former Lion Daryl Dike could make his return to West Brom this month. Dike has been back at training with the club since last month to work his way back to fitness, and West Brom's manager, Carlos Corberan, stated that that he would be an option in the squad by the end of the December if he keeps progressing well. The 23-year-old joined West Brom in December of 2021, but injuries have limited his playing time while in England.
Free Kicks
The Orlando Pride had a message for former Pride goalkeeper Erin McLeod after her farewell ceremony with the Canadian Women's National Team during its friendly against Australia on Tuesday.
The Chicago Fire have announced that Frank Klopas will return to the club to serve as head coach for the second time. Klopas was the head coach for the Fire from 2011 to 2013 and was the interim coach this past season after Ezra Hendrickson's departure in May.
Minnesota United announced that Sean McAuley will remain with the club as its interim head coach going into the 2024 season.
Former Portland Timbers Head Coach Gio Savarese is reportedly in consideration for the open head coach position with the New England Revolution.
The Seattle Sounders have reached an agreement with goalkeeper Stefan Frei on a new two-year contract that will keep him at the club through the 2025 season.
---
That will do it for me today, Mane Landers. Enjoy your Wednesday and I'll see you next time.
Lion Links: 12/5/23
Exploria Stadium will host Copa America games, Pride reportedly make offer for Crystal Dunn, Americans in midweek action, and more.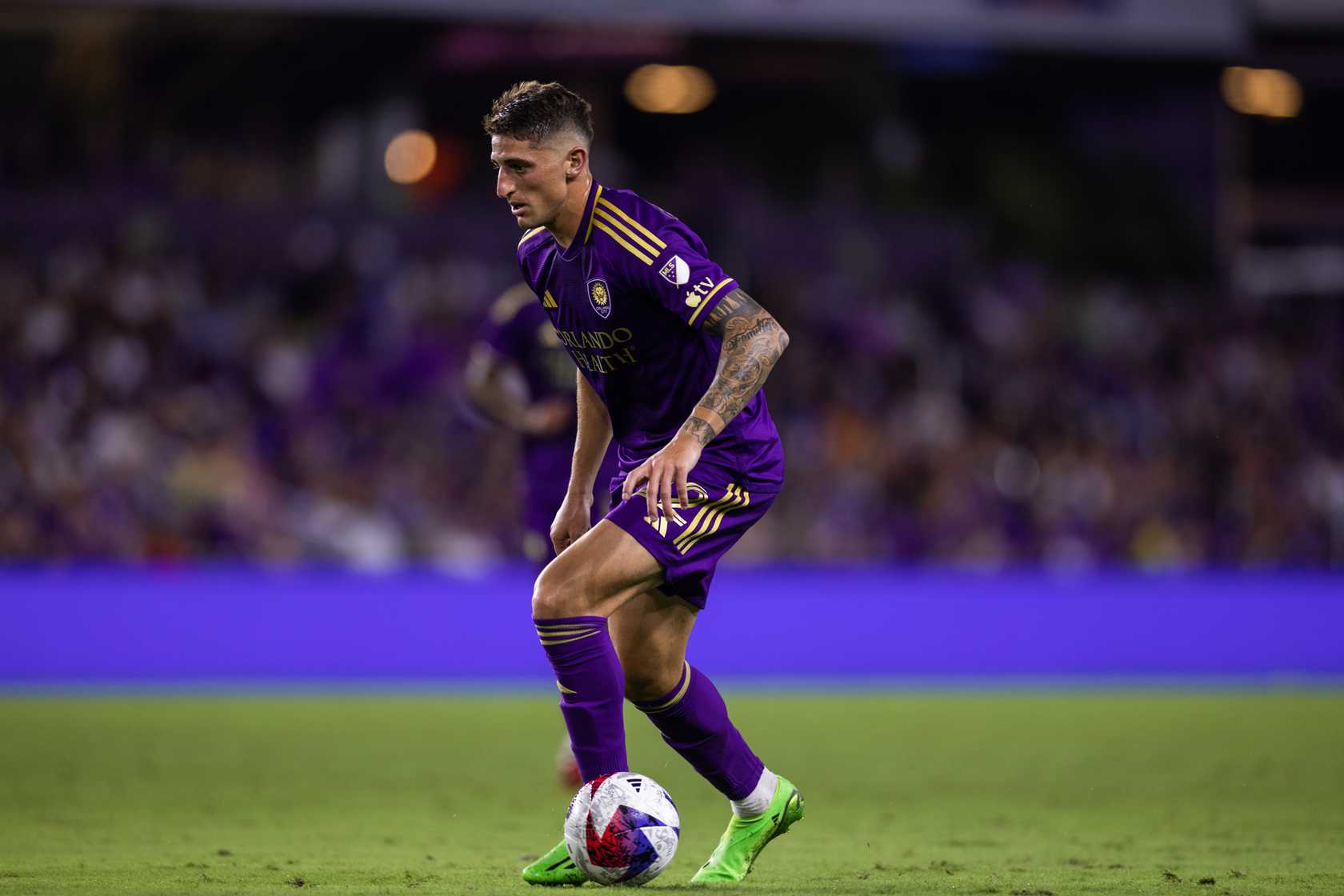 Good morning, everyone. I'm still dragging a little bit after having a shortened weekend due to work, but I hope all of you were able to hit the ground running yesterday and started your weeks off on the right note. As usual, there's a lot of interesting things to discuss today, so let's get after it.
Exploria Stadium Picked as Copa America Venue
The host cities and venues for next summer's Copa America tournament were revealed and Orlando City's Exploria Stadium has been chosen. The Lions' home will have games on June 29 and July 1, and both games could be very important ones as they will take place during the final day of play for Groups A and C. We also know that the USMNT will play its group stage games in Atlanta, Dallas, and Kansas City. The semifinal matches will be held at MetLife Stadium in New Jersey and at Bank of America Stadium in Charlotte, with Charlotte also hosting the third-place game. We'll know very soon which teams will be playing in Orlando, as the draw will take place on Thursday.
Orlando Pride Reportedly Make an Offer for Crystal Dunn
The Orlando Pride have reportedly made a large offer to bring Crystal Dunn to Orlando, with CBS Sports reporting the amount prepared by the Pride to be more than $400,000. However, negotiations between the Pride and Dunn are reportedly no longer ongoing.
The 31-year-old is a free agent after announcing that she was not returning to the Portland Thorns after three seasons there. She is one of the more notable free agents this off-season and the Washington Spirit and NJ/NY Gotham FC are also interested in signing her ahead of the 2024 season.
Americans in Midweek Action
There are a number of American players who will be playing games this week, so make sure you have some of these marked down on your calendar. First up is a match that could feature up to three players currently in the USMNT pool, as Jordan Pefok, Joe Scally, and Borussia Monchengladbach will face Kevin Paredes and Wolfsburg in the DFB Pokal. Tomorrow sees Tim Ream, Antonee Robinson, and Fulham playing Matt Turner's Nottingham Forest, although the USMNT's starting goalkeeper is not likely to play. The week finishes with Juventus and Weston McKennie facing Napoli in league play, although Tim Weah is still an injury doubt.
USWNT Aims for Change in Mentality
The 2024 calendar year is going to be an important one for the United States Women's National Team, and the team wants to start it off on the right foot. Interim head coach Twila Kilgore is viewing today's match against China as a chance for the team to continue building a new identity and to keep developing tactically after a disappointing early exit from this summer's World Cup. While Emma Hayes has been named the team's new head coach, she won't officially join up until Chelsea's club season ends in May. Until that happens, there's plenty of work to be done with the Gold Cup just around the corner in March, followed by the Olympics in Paris in July.
The Soccer Tournament Adds Women's Competition
Following the success of last year's first edition of The Soccer Tournament, the organizers have added a women's competition for next summer's event. The seven-a-side tournament will now also feature an eight-team women's bracket which will also have a $1 million prize up for grabs. The decision was made after an all-women's team led by Heather O'Reilly drew significant support when it competed last year, despite not picking up a win. The men's tournament will also be expanding to 48 teams for this year's competition, after featuring 32 participants during the summer.
Free Kicks
Ramiro Enrique has been called up to Argentina's training camp for its 2024 Olympic team.
Orlando City's documentary about the 2022 U.S. Open Cup victory has won a Suncoast Emmy.
In the 2023 Women's College Cup final, Florida State beat Stanford 5-1 to win its fourth national championship.
---
That's all that I have for today. Y'all stay safe out there.