Orlando Pride vs. Houston Dash: Preview, How to Watch, TV Info, Live Stream, Lineups, Match Thread, and More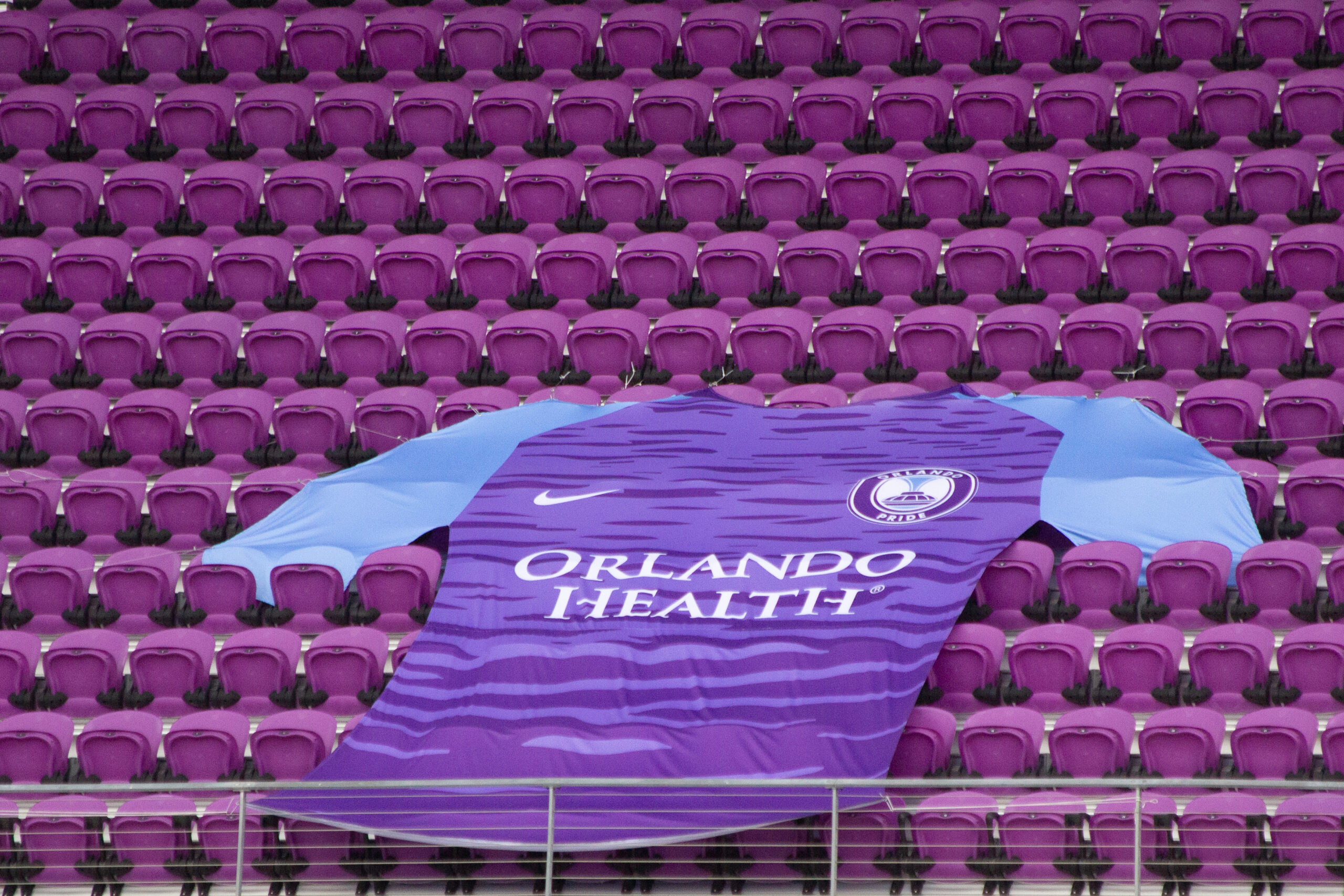 Still looking for their first win, the Orlando Pride return home after two road games. The Pride (0-2-1, 1 point) sit in eighth place and are currently riding a two-game losing streak. This, of course, has been without Orlando's Brazilians and Australians, who are away on international duty, but with the depth the Pride brought in this off-season this is still a poor start.
If there is any hope for Orlando, it is that the Pride return home and play another winless team in the Houston Dash (0-1-2, 2 points). On Wednesday, Houston went to Bridgeview, IL, and lost 3-0 to Chicago.
History
Houston and Orlando are no strangers, playing against each other six times in two years. The Pride lead the all-time series, 4-2-0, and won the first three matches by a combined score of 5-1. However, the last time the teams played, the Dash beat the Pride, 2-0 in Orlando. Poliana — now with the Pride — assisted on both goals, and Carli Lloyd and Rachel Daly each found the back of the net. Good news for the Pride is that Lloyd was involved in a landmark trade this off-season.
The last win for Orlando came a week before that loss and Marta stole the show. The Brazilian superstar scored twice and assisted on two more goals as she had a hand in each of Orlando's goals en route to a 4-2 win.
While the Pride will miss another Brazilian this week in Poliana, the good news is that she cannot hurt Orlando. Poliana, who is currently away on international duty, has scored or assisted on three of the four goals Houston scored against Orlando last year and added another goal in 2016. As for Orlando, eight different players have found the back of the net against the Texas team on 11 total goals. Only Marta, Kristen Edmonds, and Morgan have scored multiple times.
Overview
Houston is coming off of its first loss of the season. Kristie Mewis scored an own goal in the seventh minute and then Lauren Kaskie scored four minutes later after poor goalkeeping and defending. The attack started with Jane Campbell's clearance that went about 10 yards. Houston could not clear the ball and Chicago ended up with an easy cross in and two open shots on goal.
The Dash need to improve these defensive errors if they are going to beat Orlando. While Sydney Leroux has yet to find the back of the net for the Pride, she has been close a number of times, and an opportunity like this might spark her into a goal-scoring streak.
It has been a frustrating start for both team so far but both head coaches are looking for a win to gain some momentum. Vera Pauw knows that her team needs to keep battling to help forget the tough loss mid week. Tom Sermanni has similar thoughts on his team and knows that Orlando needs to show up.
"In this league there are no easy games. Every game is tough. If you look at the competition at the moment, there's virtually nothing separating the teams," said Sermanni. "We're expecting the game to be just as tough but if we have everyone fit and healthy, I think we've got the tools to win the game. It's about us, tactically, getting the right formation set up and being able to execute that."
Orlando will still be without six players. While Camila is not returning any time soon, Alanna Kennedy, Marta, Emily van Egmond, Poliana, and Monica are all away on international duty. Each of these players has been sorely missed throughout the first few weeks of the season and their absence is a key reason why Orlando is winless. Still, the play has not been good enough and the depth of the team needs to step up.
Chioma Ubogagu scored the first goal from the run of play last week, but Christine Nairn and Shelina Zadorsky have been two of the best players for Orlando so far. Leroux has had opportunities and needs to find the back of the net.
---
Official Lineups
Orlando Pride (3-4-3)
Goalkeeper: Ashlyn Harris.
Defenders:Ali Krieger. Shelina Zadorsky, Toni Pressley.
Midfielders: Carson Pickett, Christine Nairn, Dani Weatherholt, Kristen Edmonds.
Forwards: Chioma Ubogagu, Alex Morgan, Sydney Leroux.
Bench: Haley Kopmeyer, Lotta Okvist, Danica Evans, Abby Elinsky, Bridget Callahan, Nàdia Gomes, Rachel Hill.
Houston Dash (4-2-3-1)
Goalkeeper: Jane Campbell.
Defenders: Kristie Mewis, Janine Van Wyk, Amber Brooks, Rachel Daly.
Defensive Midfielders: Haley Hanson, Meleana Shim.
Attacking Midfielders: Kimberly Keever, Linda Maserame Motlhalo, Nichelle Prince.
Forward: Savannah Jordan.
Bench: Lindsay Elizabeth Agnew, Claire Falknor, Bianca Henninger, Veronica Latsko, Alli Murphy, Thembi Kgatlana, Kealia Ohai.
Referees
Ref: Jasmine Peralta.
AR1: Walter Heatherly.
AR2: Francisco Bermudez.  
4th: Natalie Simon.
---
How to Watch
Match Time: 5 p.m. (ET).
Venue: Orlando City Stadium — Orlando, Florida
TV: None.
Streaming: NWSLSoccer.com or the NWSL app (outside the U.S.), go90.
Twitter: For live updates, follow along at the Orlando Pride's official Twitter feed (@ORLPride) and on The Mane Land's Twitter (@TheManeLand).
---
Match Thread Rules
This is your live thread for posting comments on the match. So use our comments section below to talk about the game in real time with other supporters. If you're new, welcome to our happy home! While you're here, please observe a few basic rules:
Absolutely no links to illegal streams. They can get us in trouble, and no one wants that.
Try not to be the person who spews nothing but venom and hate for the team. It's OK to be critical, and, let's face it, sometimes even the best teams can be frustrating to watch, but being overly negative relentlessly can sap the enjoyment for others.
Keep it somewhat clean and fair when criticizing players / officials. You never know who might be reading.
Do unto others in the match thread, the way you would have others do unto you. We are a fun community and want to keep it this way. We have a moderator, but we'd rather let him enjoy the game instead of having to play babysitter.
Enjoy the match!
Orlando Pride Sign Defender Emily Madril to New Contract
The center back signs a new three-year deal, keeping her in Orlando through 2026.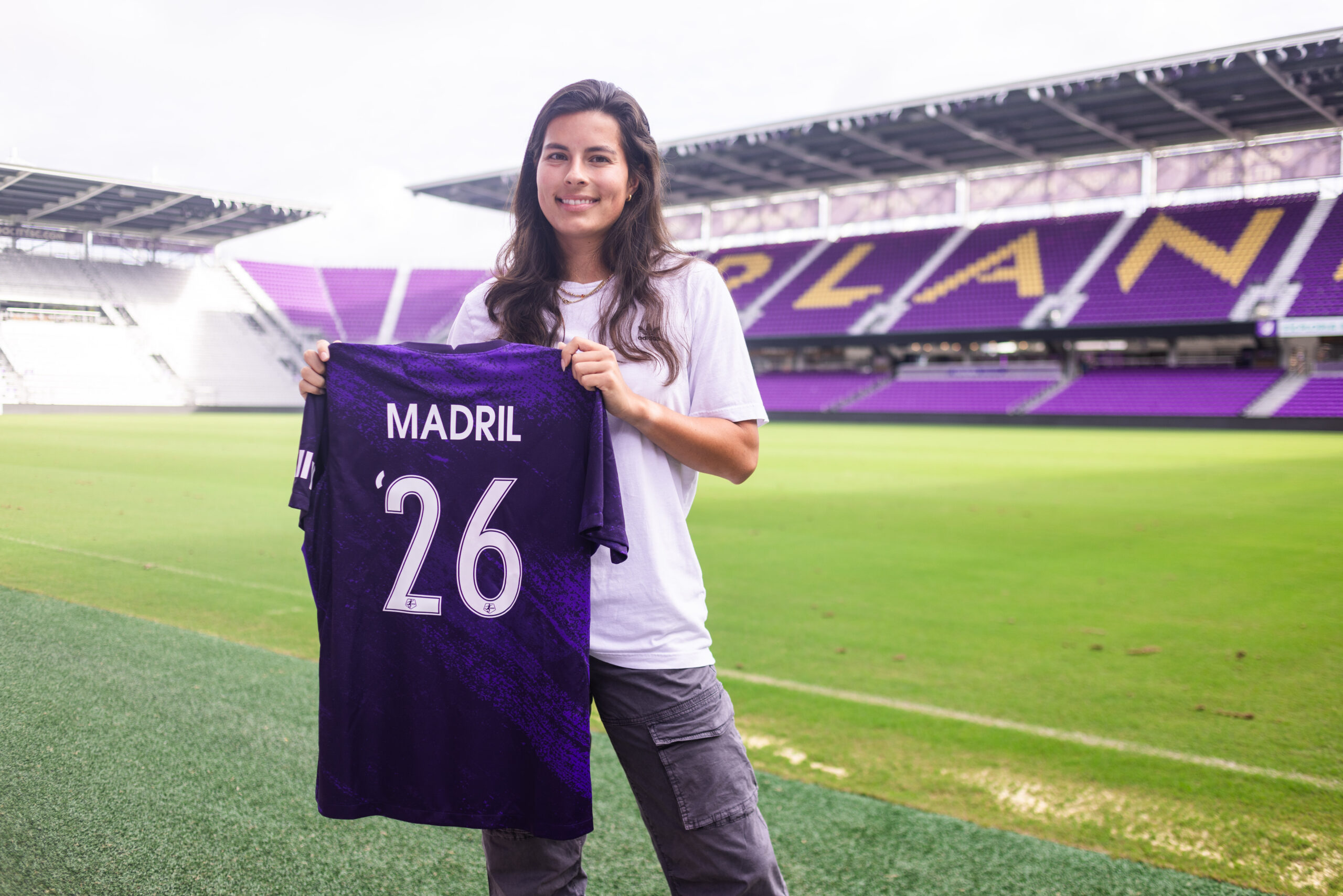 The Orlando Pride announced today that the club has signed starting center back Emily Madril to a new three-year contract. The defender originally signed a three-year deal with the NWSL, running through the 2025 season, but this new contract will keep her in Orlando through 2026.
"I had a great rookie year here and had so much fun and love everyone in the Orlando Pride organization," Madril said in a club press release. "The chemistry that we have in the locker room between all the girls and the entire coaching staff is just amazing and played a big factor in me wanting to stay here in Orlando. I am so excited to be a part of the Pride for the future and continue to be a part of the special thing we are building here."
After leaving Florida State University following her junior season, Madril signed a three-year contract with the NWSL and went on loan to Swedish Damallsvenskan side BK Hacken. The Pride drafted the defender with the third overall selection in the 2023 NWSL Draft, immediately putting her into the starting lineup.
Madril initially started alongside Caitlin Cosme at center back, before being joined by Megan Montefusco and, eventually, Rafaelle. She showed her versatility on two occasions, starting at right back.
The Boise, ID native started all 22 regular-season games for the Pride, recording a rookie-leading 1,977 minutes, and she only came off late in the season finale against the Houston Dash when the Pride needed a goal. She completed 814 of her 953 passes (85.4%), 46 of her 103 long passes (44.7%), and took one off-target shot. Defensively, she added 19 blocks and 19 interceptions, won 17 of her 28 tackles (60.7%), and was successful on 76 of her 122 duels (62.3%).
Madril also played in five of the team's six Challenge Cup games, recording 450 minutes. She completed 193 of 224 passes in those games (86.2%) and 13 of 25 long balls (52%). She continued to be a key defensive presence in those midseason cup matches, recording 10 blocks and four interceptions, as well as winning 10 of her 18 tackles (55.6%) and 32 of her 47 duels (68.1%).
"Emily came in and made an immediate impact, just as we expected she would when we drafted her," Pride Vice President of Soccer Operations and General Manager Haley Carter said in the club's release. "She was a reliable presence in our back line throughout the entire season and showed her potential to be one of the best defenders in the league. Her maturity and professionalism shined throughout the entire year, and we are very happy to be able to have her with the Pride for the years to come. She is an important part of what we are building here, and she wants to be a part of it, which we are very excited about." 
Madril has also had a presence for the United States at the international level, receiving call-ups for the U-19, U-20, and U-23 U.S. Women's National Teams.
What It Means for Orlando
Madril was a key piece of the Pride's team in 2023 and the club hopes she'll be for a long time to come. She showed early on that she can become one of the best defenders in the NWSL and her time at right back indicated she has the versatility valued by Carter and Pride Head Coach Seb Hines.
The 24-year-old was already signed to a three-year deal through the 2025 season, so this keeps her in Orlando for an additional year. Terms were not disclosed, but it's likely she got a raise as well. If she continues to improve on how she played this season, the Pride will undoubtedly look to extend her even further into the future. For next year, she'll likely continue starting alongside Rafaelle, making up a formidable center back pairing the club can count on.
2023 Orlando Pride Season in Review: Anna Moorhouse
The 2023 NWSL season was Anna Moorhouse's first as the Orlando Pride's starting goalkeeper.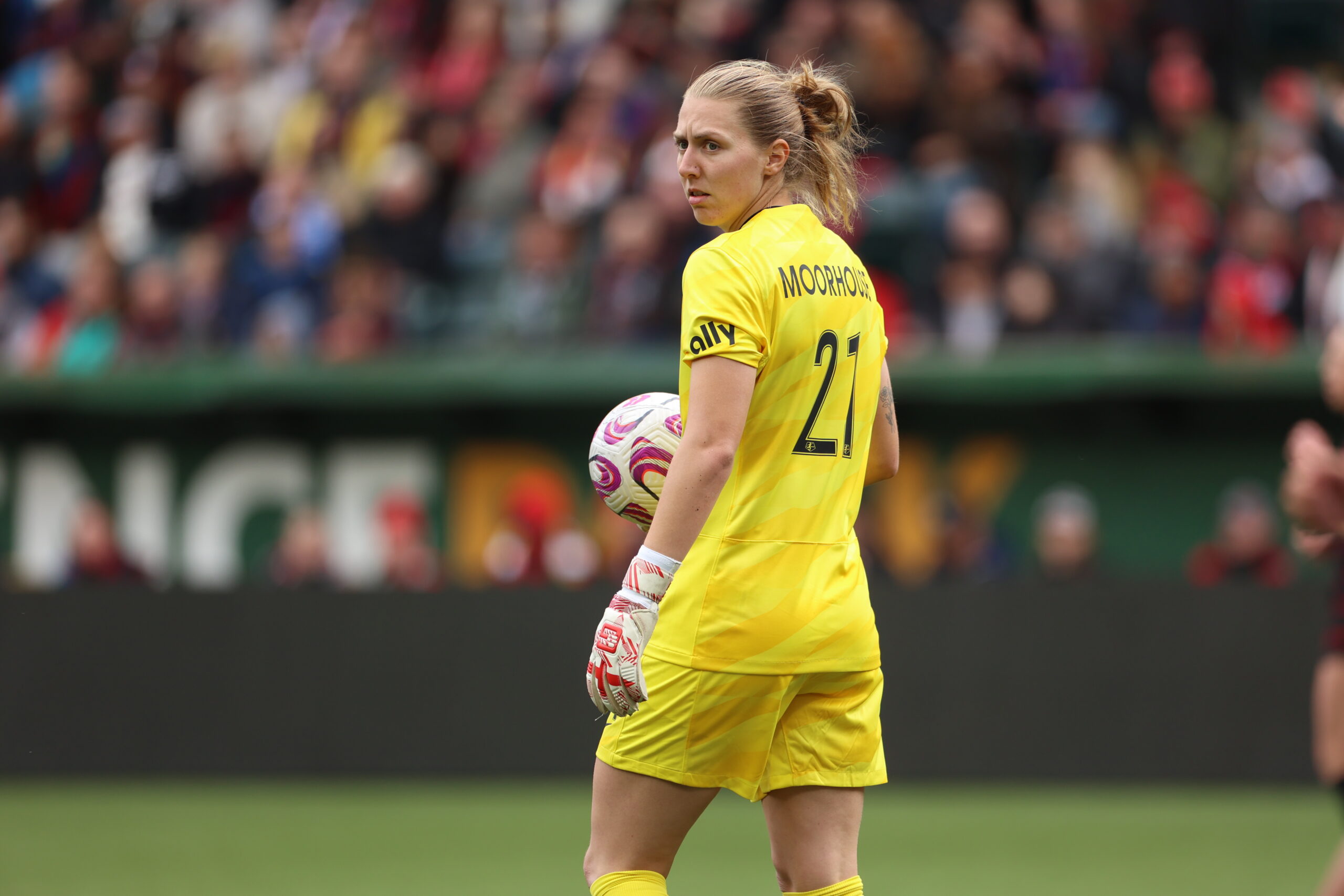 The 2023 NWSL season was Anna Moorhouse's second with the Orlando Pride and her first as the team's starting goalkeeper. She was originally signed prior to the 2022 season, backing up veteran Erin McLeod that year. However, the Canadian international left the team, resulting in Moorhouse taking over the starting role.
Let's take a look at Moorhouse's first season starting for the Pride.
Statistical Breakdown
Moorhouse started 19 of the team's 22 regular-season games, playing 1,623 minutes. The team's record in those games was 9-9-1, as she conceded 22 goals, saving 72 of her 94 shots faced (76.6%). She ended the year with seven clean sheets, 19 catches, six punches, and four drops. The Pride's number one completed 387 of her 573 passes (67.5%) out of the back and 115 of her 292 long balls. The passing accuracy in her own half was 79.1% and 32.4% in the opposing half. She conceded one foul and won two, getting sent off in the third minute of the team's 1-0 loss to OL Reign on Sept. 3.
The English shot stopper also played in four Challenge Cup games, recording 360 minutes. She conceded 10 goals in the competition with no clean sheets and saved 13 of her 23 shots faced (56.5%). Moorhouse had three catches, one punch, and no drops in the secondary competition. She successfully completed 69 of her 111 passes (62.2%) and 29 of her 68 long passes (42.6%). Similar to the regular season, her pass completion percentage was far higher in her own half (76.4%) than in the opposing half (35.9%). Additionally, she won a foul and didn't concede any.
Best Game
Moorhouse's most active game was the season opener against the Portland Thorns, where she faced 27 shots and made 12 saves. However she conceded four goals and one was her fault. Her best game of the year came on Oct. 2 in Los Angeles and it was a critical one. Adriana scored in the 22nd minute against Angel City FC to give the Pride a 1-0 lead and the visitors held on for dear life to claim three points that put them in the running for a playoff spot.
One of Moorhouse's seven clean sheets, the goalkeeper made seven saves on the night, her second-most of the season. Most of Angel City's shots were right at the goalkeeper, but she was sure-handed, something that plagued her earlier in the year. In the 57th minute, Claire Emslie beat Haley McCutcheon to the ball inside the six-yard box, but Moorhouse was decisive in coming out, forcing the forward to send her shot into the side netting. Her biggest moment of the game came in the 86th minute, when substitute Sydney Leroux got her head on the ball and put it on target. Moorhouse tipped the attempt over the crossbar, maintaining the Pride's narrow 1-0 lead.
2023 Final Grade
The Mane Land staff gave Moorhouse a composite grade of 6 out of 10 for the 2023 NWSL season. Shot stopping was her strength, but she struggled at other aspects, especially holding onto the ball. On multiple occasions this season, her inability to hold onto a catch resulted in second chances and goals for the opposition. She struggled in the team's penultimate game against Racing Louisville, effectively ending the Pride's season, and her third-minute red card against OL Reign was likely a determining factor in a crucial 1-0 loss. However, she had seven clean sheets on the season and was the team's best goalkeeper.
2024 Outlook
Moorhouse's initial contract was a two-year deal, running through the 2023 season. While there were questions about her dependability in goal this season, Seb Hines and Haley Carter were pleased with her performances, awarding her with a new contract on Oct. 5, keeping the goalkeeper in purple through at least the 2025 season. The Pride now have four goalkeepers under contract for next year, and Moorhouse will be challenged for her role as the starter by new signing Sofia Manner.
---
Previous Season in Review Articles (Date Posted)
Orlando Pride Sign Finnish Goalkeeper Sofia Manner
The Pride have added a fourth goalkeeper and the second one from abroad ahead of the 2024 NWSL season.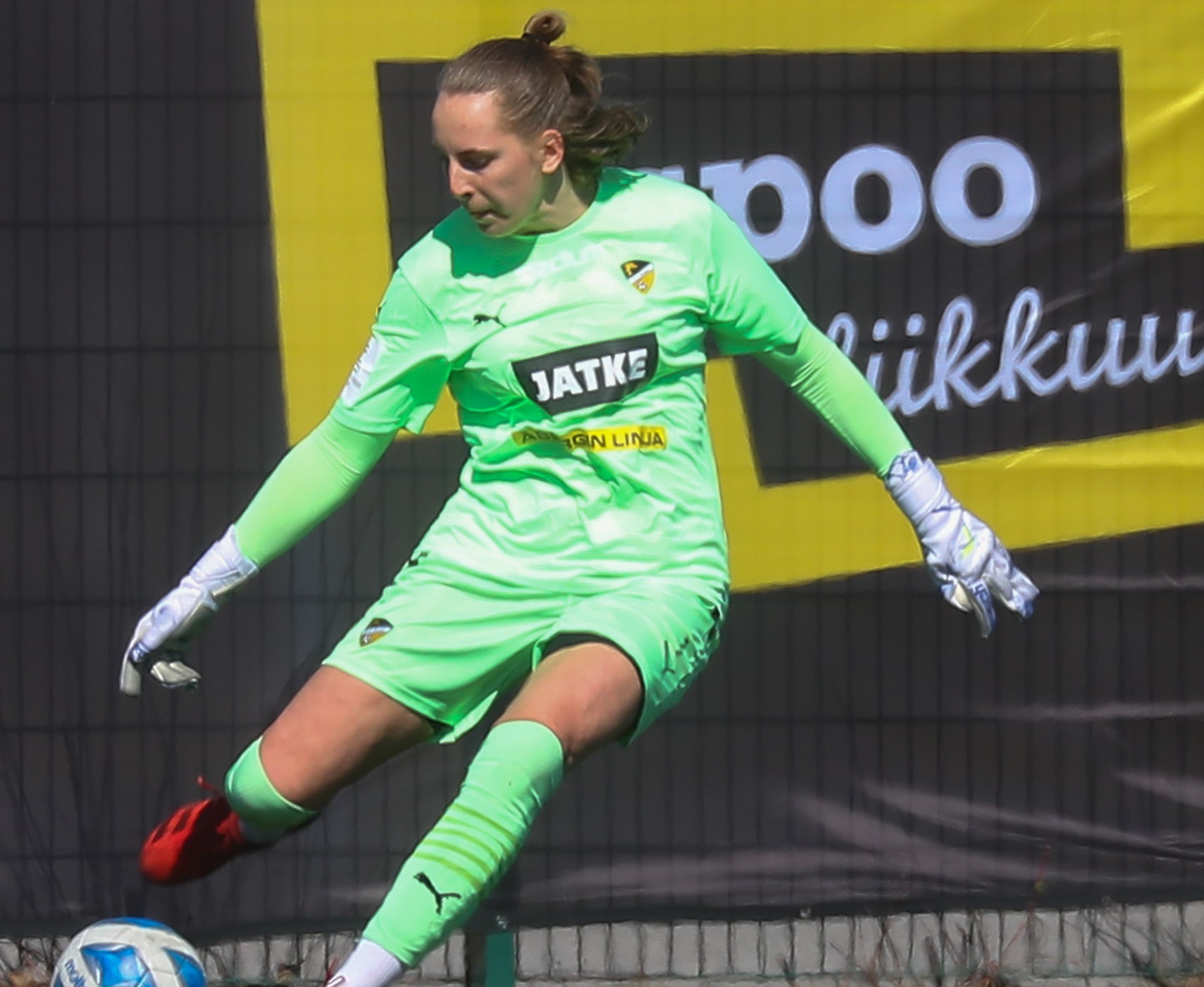 The Orlando Pride announced today the signing of goalkeeper Sofia Manner, who was acquired for an undisclosed transfer fee from FC Honka of Finland's top flight, the Kansallinen Liiga. Manner has signed a two-year contract through the 2025 season with a club option for 2026. The signing is a bit curious as it comes less than two months after the Pride extended English goalkeeper Anna Moorhouse through the 2025 season, giving Orlando two international goalkeepers and four total netminders under contract.
"I am immensely grateful for this opportunity to join Orlando Pride, a team I have admired since my youth," Manner said in a club press release. "It has been a lifelong dream of mine to contribute to such a renowned organization in women's soccer. The prospect of starting this journey fills me with great enthusiasm, and I am eagerly looking forward to bringing my passion and dedication to the team. I'm ready to put in hard work and help write a new chapter for the Orlando Pride." 
Manner, who turned 26 on Nov. 9, conceded the fewest goals in the Kansallinen Liiga this season and is a nominee for the league's Best Player and Goalkeeper of the Year awards. She appeared in 23 matches and earned 10 clean sheets across all competitions, was twice named the league's Goalkeeper of the Month this season, and was Player of the Month in April.
"Sofia is a tremendous addition to our goalkeeping corps and one we expect to challenge for the starting position," Orlando Pride Vice President of Soccer Operations and General Manager Haley Carter said. "She brings an underdog mentality and gritty work ethic and fits every aspect of the profile we have built for our goalkeepers. Her size, aerial ability, shot-stopping prowess, and distribution are world class. She brings international experience and has led the Kansallinen Liiga in nearly every goalkeeping metric. Her nominations for Goalkeeper of the Year and Best Player are indicative of her winning mentality and drive to be the best. We are excited to bring her to Orlando and to give her an opportunity to prove herself in our environment and in the NWSL." 
The shot stopper has experience playing in the United States, having played collegiately with Stony Brook University. She compiled a 1.14 career goals-against average across three seasons, which is fourth-best in Seawolves' history. Her 20 shutouts ranks third in program history, and she compiled a .796 save percentage, which is ninth best all time.
While at Stony Brook, Manner was named America East Freshman of the Year in 2017, was a first-team all-conference selection in 2019, and was the conference's Goalkeeper of the Year in 2018 and 2019. She started in every match in her final two seasons at Stony Brook, backstopping the Seawolves to an America East conference championship in 2019 and a regular-season title in 2018.
What It Means for Orlando
The Pride currently have four goalkeepers under contract: 2023 starter Anna Moorhouse (through 2025), backup Carly Nelson (through 2024), third keeper Kaylie Collins (through 2024), and now Manner (through 2025). Collins is on loan with Western Sydney Wanderers FC of the A-League Women in Australia. Four goalkeepers will provide spirited competition in preseason camp, to be sure, but it's likely that one of these players will be on the move at some point.
If Manner wins the starting goalkeeper spot from Moorhouse, it may be for reasons other than stopping shots. Moorhouse did a good enough job of that, but often struggled with balls in from the wings, which was illustrated in the Pride's penultimate game of the year — a must-win match at Racing Louisville — when a routine-looking corner kick cross appeared to be easily catchable, but Moorhouse went for a punch instead and knocked the winning goal for Louisville into her own net. That dropped point in the standings put Orlando in jeopardy on Decision Day and indeed the Pride beat Houston but missed the postseason on goal differential. It was a crucial point dropped.
That wasn't Moorhouse's only major error on the season, as she set an NWSL record with the earliest sending off in league history with her third-minute red card at OL Reign on Sept. 3 — a match the Pride lost 1-0 while playing one player short for 87 minutes plus stoppage. She has also frequently spilled crosses and shots from distance.
Orlando needed to upgrade the position. Whether Manner is an upgrade remains to be seen, but as Carter said, she is expected to compete for the starting spot. If nothing else, the competition should be good for the Pride. If Manner does take the starting position, it seems logical that the club will look to move either Moorhouse or Nelson.
The goalkeeper position will provide one of the Pride's most intriging camp battles.