Orlando City vs. Los Angeles FC: Final Score 4-1 as Lions Drop Ninth Straight
Lions had a tying goal overturned for…reasons?…and LA grabbed two late goals to pad the score line.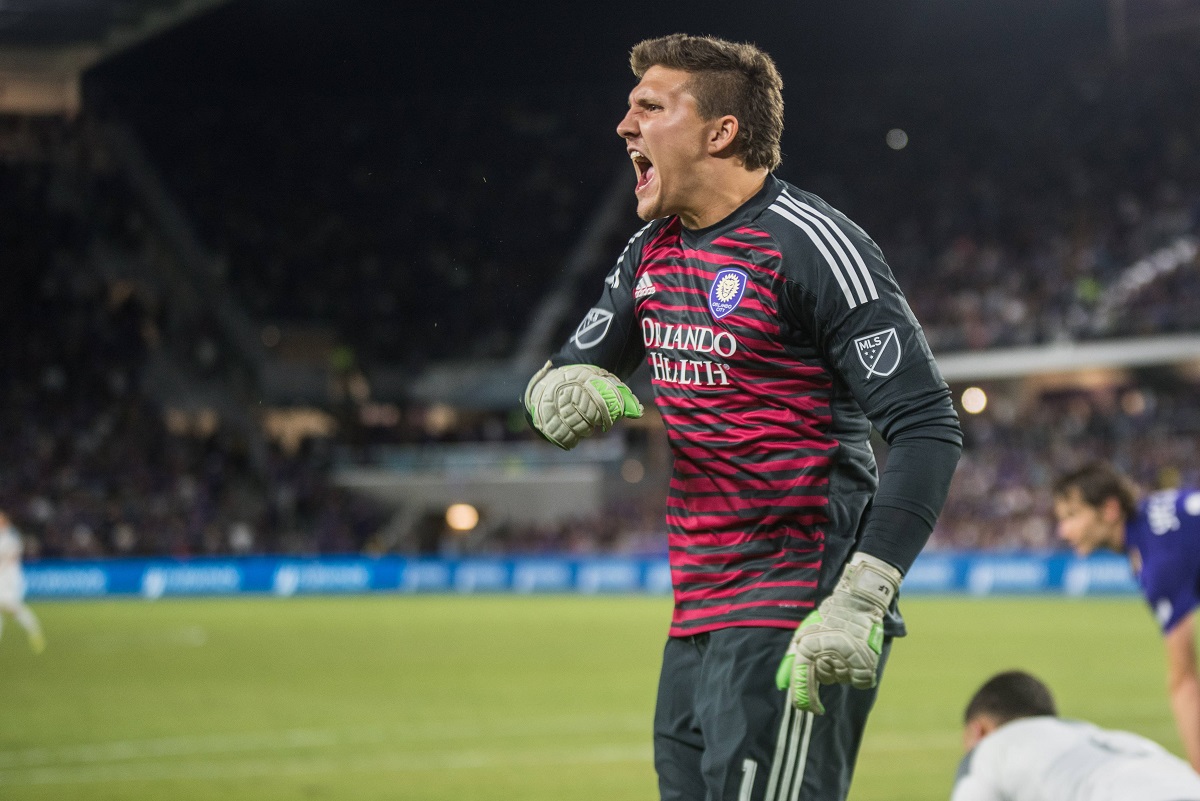 The James O'Connor era has begun and — like Adrian Heath and Jason Kreis before him — he's already had to deal with a rash of injuries and an unbelievable officiating decision that went against his team. Despite playing a better-looking brand of football for the majority of the 90 minutes at Banc of California Stadium, the Lions still dropped a lopsided 4-1 decision to LAFC (10-4-4, 34 points).
Orlando City (6-11-1, 19 points) has now lost nine consecutive MLS matches and although it appears that there's no end in sight, the team did play better for the most part, only faltering after captain Jonathan Spector left with a first-half injury and again late after a pair of decisions — one overturned by the video assistant referee in the booth rather than the referee reviewing the video, and the other seemingly not even looked at whatsoever. But some of the same issues were still prevalent, such as finishing opportunities in front of goal.
Hey, at least it wasn't a shutout, thanks to Sacha Kljestan.
O'Connor didn't have Scott Sutter (adductor), Cristian Higuita (adductor), Lamine Sané (quad), or Will Johnson (yellow card suspension) so he lined up his squad in a 4-2-3-1.
The Lions did well early to weather LAFC's notorious early attack. In fact, neither team got a good look at goal for a while, with each firing shots from distance or having deflected chances roll in on the keeper. The hosts got the first good opportunity in the 20th minute with Latif Blessing firing over the bar on a scramble in Orlando's penalty area. Donny Toia tried to clear a cross but it hit Adama Diomande and stayed in the box for Blessing to track down.
Spector went down with an apparent injury in the 23rd minute and had to be subbed out for Chris Schuler and things quickly unraveled for the Lions' defense as it took a few minutes to adjust to the captain's absence. Diomande put the ball in the net in the 26th minute, but the play was offside. Amro Tarek looked to lose the big scoring machine so it was fortunate he was a half a step behind the line. But, just two minutes later, Diomande got his goal.
It started with a Steven Beitashour cross from the right that found the head of Blessing. Bendik appeared to have time to smother the shot but he parried it away instead, allowing LAFC to regroup. Blessing tracked it down and crossed it in, where Tarek whiffed on his clearance attempt, which fell right onto the foot of Mark-Anthony Kaye, who fed Diomande right in front for the easy finish in the 28th minute.
Orlando's costliest missed opportunity of the match could have tied it and altered the trajectory of the rest of the game. In the 31st minute, Kljestan fed a perfect through ball for Dom Dwyer's well-timed run. Dwyer was in behind with only Tyler Miller to beat but he couldn't get his shot past the big goalkeeper.
A minute later, LAFC doubled the lead.
Poor defensive rotation allowed Aaron Kovar to get down the right behind the back line and cross in for Blessing to finish into an empty net. Blessing was a handful for RJ Allen all night on that flank and LAFC punished the Lions severely for not scoring on Dom's chance just moments earlier to make it 2-0.
The Lions tried to respond before the interval. Josué Colmán sent a curling effort from the top of the area in the 34th minute that forced a diving save from Miller.
In the 43rd minute, Chris Mueller found himself with the ball from a tight angle after Miller muffed a punch attempt. The rookie fizzed his shot through the area, but it was off target and went out for a goal kick. The Lions headed into the locker room down a pair of goals but really only played poorly for a spell of about five minutes after Spector's injury — notwithstanding the poor finishing.
Orlando started the second half on the front foot, looking to get back into the game. Dwyer was played in early but was offside, then the striker headed wide off a cross from Allen. Finally, Dwyer drew a foul above the penalty area that nearly had the Lions on the board. Kljestan fired on target but Miller made a great save to keep the two-goal lead. All of this happened in the first six minutes of the second half.
Yoshimar Yotún, seeing his first action since returning from World Cup duty with Peru, fired just wide from the top of the area in the 53rd minute.
LAFC appeared to have a 3-0 lead a minute later. Kaye sent in a deflected shot that Bendik completely botched, allowing Diomande to run onto it and crack it into the net from point-blank range. Bendik was saved by the fact that Diomande was offside when the shot was taken by Kaye.
The Lions pulled one back in the 59th minute. Toia broke up an LAFC attack and found Kljestan up the field. LAFC center back Walker Zimmerman raced out to try to defend the play and fell down, allowing Sacha to waltz in and fire home from the top of the area into the far corner to make it 2-1.
LAFC nearly got that goal right back through Blessing's lightning attack on the restart. The ball cycled around the area before finding Kovar, who fired on frame, but Bendik made the save.
After Bob Bradley introduced substitutes Diego Rossi and Carlos Vela, LAFC had a prolonged period of possession but didn't offer much menace in the attack. Orlando City eventually got a hold of the ball and looked to tie the game.
Kljestan played a ball to the right for second-half sub Justin Meram, who cut his cross back behind him to Dwyer for the easy finish and the game was tied at 2-2, apparently. Until it wasn't. After a lengthy delay before the restart, referee Chris Penso signaled that VAR Alex Chilowicz overturned the goal due to an offside call. Replays and photos indicated that Meram appeared even with the back line, if possibly off by just his lower arm. Dwyer was offside when the pass was played to Meram but the winger's play put the striker back on. Penso never went to look at the replay and took the VAR's word. Does this look like a clear and obvious error? Because, though I may be biased, it doesn't look like a clear and obvious error to me.
The Lions kept coming. Dwyer got inside the defense again in the 80th minute but again Miller was able to make the save. That was the last opportunity for the Lions to change their fortunes, as just two minutes later LAFC scored again to put the game to bed.
This one came off a corner header that Bendik got a piece of and Meram cleared off the line. The ball popped back out in front to Diomande, who went to ground for a bicycle-type kick that hit the crossbar, fell to the ground, and appeared to be cleared off the line again. Penso signaled the goal — and it very may well have been completely over the line — but the restart came quickly without any lengthy delay this time. Go figure.
I'm not saying the ball didn't cross the line, but can we not hurry one team back to play while we dissect the film for the other team? The word I'm looking for here — and so is the Professional Referee Organization — is consistency.
Anyway, the game was effectively over with Diomande's second goal at the 82-minute mark, but that didn't stop LAFC from adding another moments later through Rossi. The play started on a routine back pass to Tarek, but he took a horrible first touch and then got muscled off the ball by Diomande. Blessing ran onto it, leaving Schuler to defend two players, and that's a tall ask when those players are Blessing and Rossi, who scored into an empty net to make it 4-1.
Miller rubbed salt in the wound with a pair of big saves in the 90th minute on Uri Rosell and Mohamed El-Munir. First Uri tried his luck from above the semicircle and Miller made a diving stop. Mo ran onto it and tried to go near post when the far post may have been the better option, but it was still a screamer and Miller made a good reaction save.
The four minutes of stoppage were eaten up quickly, much of it while Orlando City debated a free kick just outside the area. After all the debate, the training ground play was a disaster and no shot even came out of it. That about summed up the night — a night which could have gone much differently without Mr. Chilowicz's involvement.
On the balance, LAFC was the better side, out-shooting Orlando City, 19-14 (13-9 on goal), keeping 63% of the possession, and passing at an 88% accuracy compared to the Lions' 75%. But the 4-1 score line is a bit misleading, especially with Orlando's second goal being curiously disallowed. Who knows where a 2-2 match ends up over the final 18 minutes? Still, Orlando wasn't sharp enough in front of goal — and credit Miller for a lot of this — and didn't need to concede those two late scores.
Overall, it wasn't a bad first effort under O'Connor's tutelage but it appears it's going to take some time.
---
The Lions are home next Saturday night when Toronto FC comes to Orlando City Stadium.
Lion Links: 9/29/23
Orlando City prepares for CF Montreal, learning more about Duncan McGuire, Jack Lynn named to MLS NEXT Pro Best XI, and more.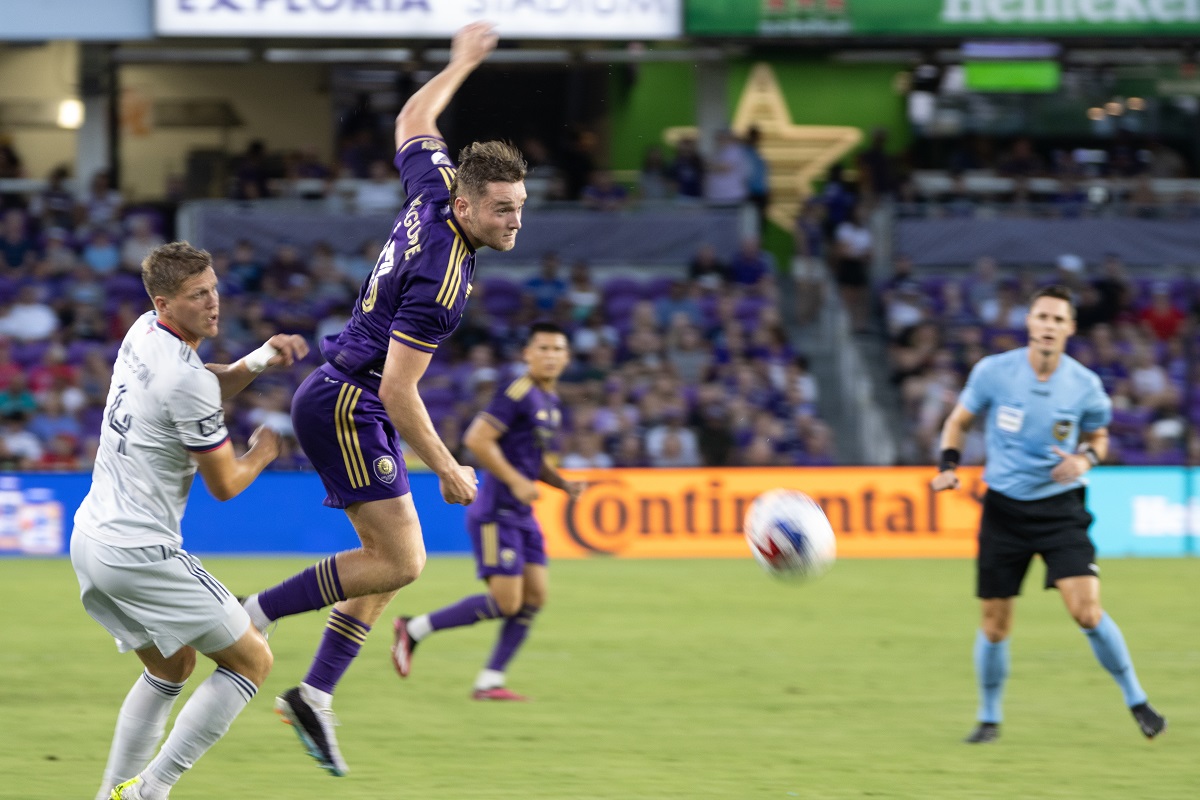 It's Friday, which means we're just one day away from a pretty busy weekend of Orlando soccer. It should be a pretty fun next few days, with Orlando City, the Orlando Pride, and Orlando City B all in action. I don't have many weekend plans beyond working and getting some writing and reading done. Let's get to the links!
Orlando City Prepares for CF Montreal
Orlando City hosts CF Montreal tomorrow night in a showdown between two Eastern Conference teams with just four games remaining this season. It's the second match between the two teams this year, with Montreal beating the Lions 2-0 in Canada on May 6. In the time since that game, the Lions have only lost three games this season and have not been defeated at home since April 22. Orlando's next win will be Head Coach Oscar Pareja's 60th with the Lions, and tomorrow's match could also break club records for most wins and points in a season. A win for the Lions would be massive to put some breathing room between them and the other top teams in the Eastern Conference.
Get to Know Duncan McGuire
Orlando forward Duncan McGuire was the latest to go under the microscope as part of the club's video series to learn more about the players. The rookie spoke on his upbringing as a middle child, as well as how he turned to soccer after struggling in other sports. McGuire also talked about his acrobatic goal celebrations and a clip is included of a time he didn't quite stick the landing after scoring for Creighton. It's a pretty fun interview, as he gave some details on how Mason Stajduhar is a quick learner when it comes to golf and how he wants to go out to dinner with Ana de Armas.
Jack Lynn Makes MLS NEXT Pro Best XI
Orlando City B forward Jack Lynn was named to the MLS NEXT Pro's Best XI for the second straight year. Lynn fueled OCB's offense this season, scoring 19 goals to help the Young Lions claim a spot in the playoffs. No MLS NEXT Pro player has scored more goals since the league's inaugural season last year than Lynn, who has 34 goals under his belt. The 23-year-old is joined on the front line of this year's Best XI with the two players he tied with for the Golden Boot, New York City FC II's Matt Myers and Colorado Rapids 2 forward Remi Cabral.
Orlando City B Takes On Columbus Crew 2 This Sunday
The Young Lions will play their first MLS NEXT Pro playoff game this Sunday when they face Columbus Crew 2 on the road at 5:30 p.m. It will be the third and final match between the two sides this year, with each claiming a big win over the other earlier in the season. No team that qualified for the playoffs has lost more road games than OCB this season, which may be why Columbus elected to face Orlando. However, Orlando's offense has been electric at times this year thanks to Lynn, Shak Mohammed, Wilfredo Rivera, and others. Sunday may be another wild game with the Young Lions involved and you can check it out on MLS Season Pass on Apple TV+.
Tahir Reid-Brown Called Up for Training Camp
United States U-17 Men's National Team Head Coach Gonzalo Segares called up 20 players for a training camp in Brazil to prepare for the U-17 World Cup in November. OCB defender Tahir Reid-Brown was the lone Orlando representative called up for this camp. The 17-year-old was called up to the U-17 team earlier this April for a training camp in Florida. He's had an impressive year, earning a spot in the MLS NEXT All-Star Game and making 10 appearances for OCB. The U.S. will take on Brazil on Oct. 4 and Oct. 6 in a pair of friendlies during this camp.
Free Kicks
Orlando City center back Rodrigo Schlegel unveiled the meaning behind his tattoos, including the ones for his parents and his biggest moments as a Lion.
---
That's all I have for you today. Hopefully the weather plays nice this weekend and you're able to do everything you have planned. Have a great Friday!
Orlando City vs. CF Montreal: Three Keys to Victory
What does Orlando City need to do to earn all three points against CF Montreal this Saturday in Exploria Stadium?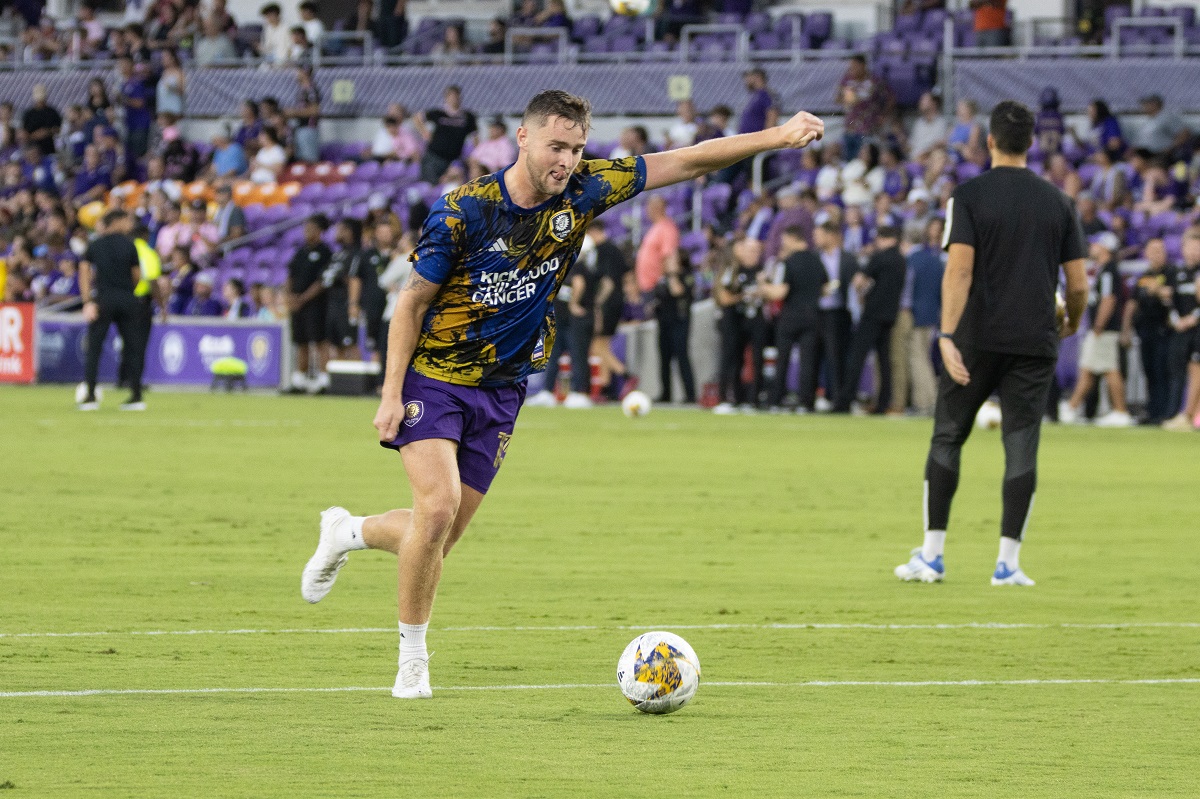 Orlando City hosts CF Montreal in the second-to-last home match of the 2023 MLS regular season at Exploria Stadium this Saturday night. The Lions have already secured a spot in the playoffs but are now fighting for home field advantage. Montreal is currently sitting in eighth place in the Eastern Conference and is fighting for a playoff spot.
What does Orlando City need to do to secure three important points against the Canadian Club Foots?
Time to Make the Donuts
It had been a minute since Duncan McGuire scored a goal for Orlando City — and by a minute I mean since July 29. McGuire had a few opportunities against Inter Miami and managed to get one to equalize for the Lions and ensure a point at home. I do think he might have scored on another of those chances if he was fully back in form after his injury time, but I'll take the goal.
My hope is that getting that goal will remind him that he can score goals when given the opportunity, and he will be better about finishing the chances he gets against Montreal. Sometimes it just takes getting that first goal to open up the muscle memory and to unlock the confidence needed in a striker. It's time for Duncan to score more goals, and the match against Montreal is the first and best opportunity to do so since Montreal starting center back Joel Waterman will be serving a red card suspension.
Switch up the Lineup
I propose a change to the starting lineup — something Oscar Pareja does not do very often. Due to injuries and other factors such a move wasn't possible earlier in the season, but I think it could work now. I have a ton of respect for Mauricio Pereyra, but he could probably use a rest to be fresh for the playoffs as the regular season winds down.
I suggest letting Martin Ojeda get the start in the 10 spot, moving Dagur Dan Thorhallsson up the wing, and having Michael Halliday take over at right back. Ojeda's play as of late has been much improved, and with Halliday healthy again, why not take advantage of Dagur Dan's versatility along the wing. I think this move provides energy, a surprise for opposing defenses, and allows Facundo Torres more freedom. 
Same Old Effective Defense
Orlando City's defense has only allowed 37 goals this season — which is good enough to tie for sixth place in the Eastern Conference. On the flip side, Montreal has only scored 30 goals so far — which is only better than Toronto at 24 goals. Montreal has a goal differential of -15.If the Lions play their normally solid defense in front of the outstanding goalkeeping of Pedro Gallese, Montreal should not get too many opportunities to score. There's no doubt that we will see Robin Jansson and Rodrigo Schlegel paired together with Rafael Santos on the left and either Dagur Dan — or Michael Halliday as I suggested — on the right. Cesar Araujo and Wilder Cartagena can stop most attacks before they get to the back line. If Orlando City plays defense as well as the club did against Miami, things should be fine.
---
That is what I will be looking for this Saturday as the Lions take on the boys from North of the border. Vamos Orlando!
Lion Links: 9/28/23
Ajax is reportedly scouting Facundo Torres, Orlando Pride focus on upcoming matches, Houston Dynamo win U.S. Open Cup, and more.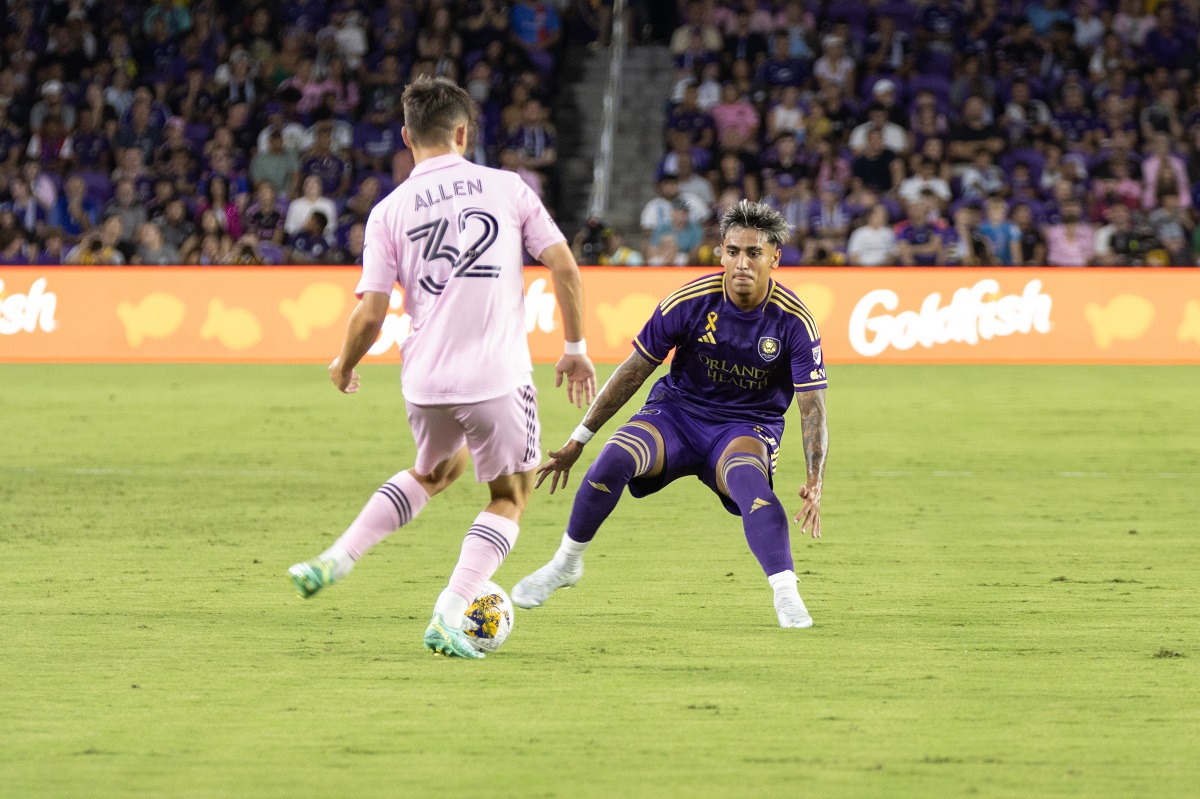 How's it going, Mane Landers? I hope this work week has gone smoothly for you as we get ready to bid farewell to September. It's been a hectic week for me, but I started and then promptly devoured all of Fourth Wing by Rebecca Yarros. It was a nice read, albeit a bit intense at times. I'm not sure what I'll read next as most of my reading list is packed up for a move, but if you have any recommendations then let me know in the comments below. Let's dive into today's links!
Ajax Reportedly Interested in Facundo Torres
Orlando City forward Facundo Torres has reportedly garnered the interest of Dutch club Ajax according to Fabrizio Romano.
It's not too surprising that Ajax, which currently sits in 14th in the Eredivisie with just seven goals from five games, has scouts keeping tabs on Torres. The 23-year-old has scored 12 goals this season, powering Orlando to second in the Eastern Conference. It wouldn't be the first time Torres has received attention from European clubs and likely won't be the last as he continues to impress with the Lions
Orlando Pride Focus During Playoff Push
The Orlando Pride are back in action on Monday for a crucial road match with Angel City FC. Both teams have 25 points this season, one point from the sixth and final playoff spot currently held by the Washington Spirit. It will be the first of three remaining games for the Pride this season, with matches against fellow playoff hopefuls Racing Louisville and the Houston Dash set for later in October. As a result, there's not much margin for error if the Pride wish to make the playoffs and Kylie Strom talked about how the team is focused for these games.
MLS NEXT Pro Playoffs Begin This Weekend
The first round of the MLS NEXT Pro playoffs kicks off this weekend with six matches that can all be watched on MLS Season Pass. Unlike last year, Orlando City B will be taking part and is set to face off with Columbus Crew 2 on Sunday at 5:30 p.m. Although the Young Lions have struggled on the road against Columbus, Jack Lynn and Shak Mohammed can make things difficult for the hosts. Hopefully we'll see OCB make Columbus regret its choice of opponent in the postseason. I like the wrinkle and mind games to the playoffs the new rule gave and am interested to see which of the lower seeds plays with a chip on their shoulder. The playoffs begin on Friday when Sporting Kansas City II hosts Austin FC II in a battle between the third and fourth seeds of the Western Conference.
Houston Dynamo Win U.S. Open Cup
The Houston Dynamo have lifted the U.S. Open Cup trophy after winning 2-1 on the road against Inter Miami. A pair of goals in the first half were enough for Houston to win its second U.S. Open Cup title after also winning in 2018. A goal in stoppage time from Josef Martinez made things interesting, but the Dynamo defense did well to secure the win and deny Miami its second tournament title this year. It was a strong end to a solid tournament campaign from the Dynamo, as they beat four MLS sides before taking down Miami in the final.
Albertin Montoya Hired as Bay FC Head Coach
Ahead of its inaugural NWSL season next year, Bay FC named Albertin Montoya as the club's first head coach. Montoya, who has lived in California for most of his life, served as the interim coach for the Washington Spirit in 2022 and also coached the U.S. U-17 women's national team in 2011. Bay FC General Manager Lucy Rushton spoke on how Montoya's name came up often while the club searched for a head coach, as well as how his skill at developing players will help build the club's foundation.
Free Kicks
Orlando City Head Coach Oscar Pareja called for the supporters to continue filling Exploria Stadium and pushing the Lions forward for the team's remaining home games this season.
St. Louis City midfielder Njabulo Blom won MLS Goal of the Week for his winner against Minnesota United. It was also the 23-year-old's first professional goal.
---
That's all I have for you today. Have a wonderful Thursday and rest of your week!