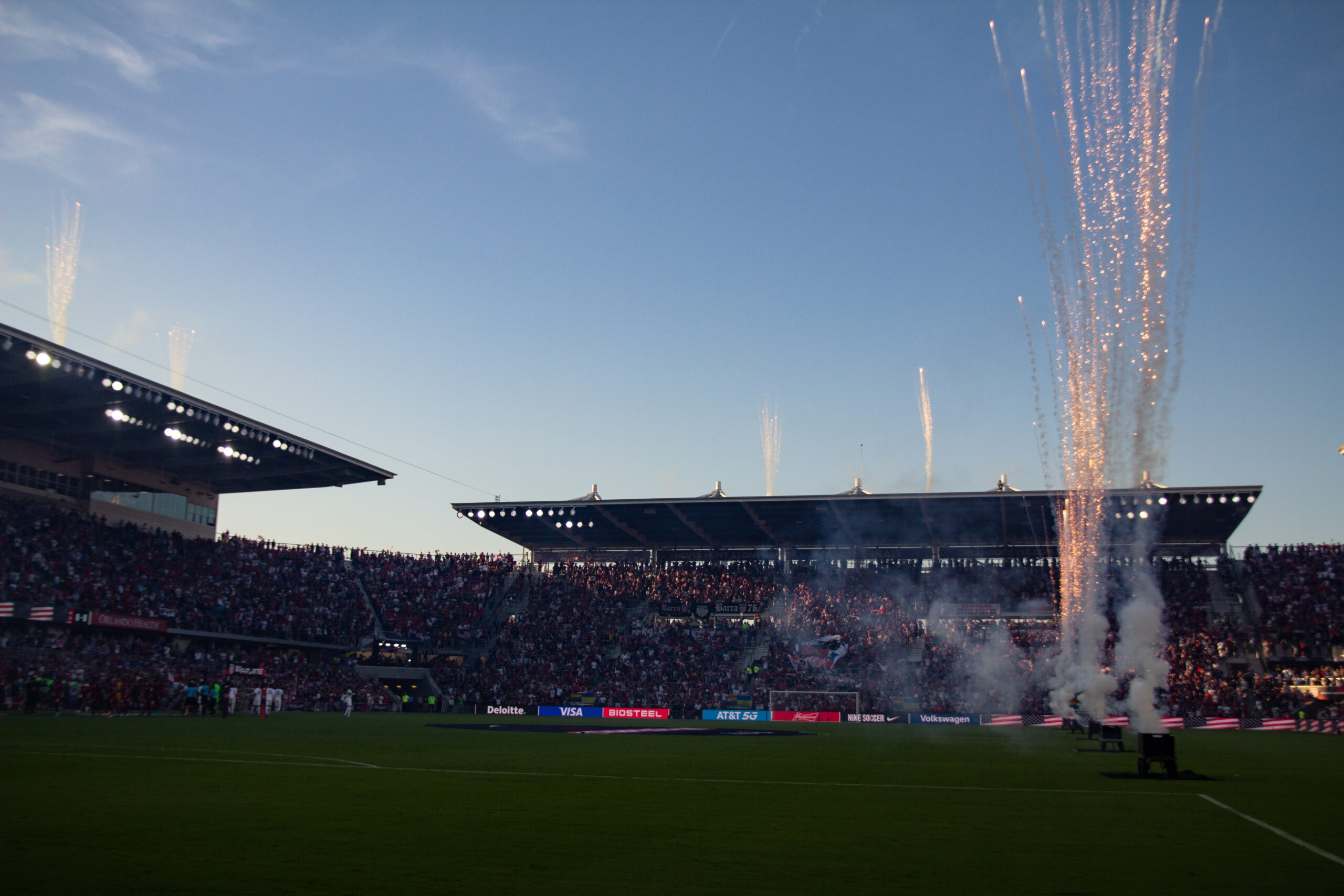 Happy double match day, everyone. At least I hope it's happy. There have been far too many sad ones of late. It doesn't make things any better that the Pride have caught Lion-itis and have scored just three goals over the course of 57 (!) shots in their past two matches.
The Pride will kick off against Utah Royals FC tonight at 7 p.m. ET and the Lions will follow at home against Toronto FC at 8 p.m., provided there's not a weather delay. Both teams need to snap out of their current funks.
Before we get into our top stories at this hour, let me throw out a big happy birthday to Lewis Neal. The former USL and MLS Lion has been helping out Head Coach James O'Connor at training since JOC's arrival and it's good to see him still giving back to the club.
OK, now for the news.
JOC is Setting the Example for the Lions
In this excellent piece on Orlando City Head Coach James O'Connor by ProSoccerUSA's Jordan Culver, it's easy to find a lot of things to like about the new gaffer. No one's going to outwork him. He's not going to ask any of his players to do anything he's not willing to do himself. It's honestly not something you don't typically hear when a new coach comes in, but you have to like his positive vibe and willingness to roll up his sleeves and get to work. Another thing I liked was his call for positive vibes from the stands as he gets set for his first home match in charge of the team he once played for.
"Just generally – and I know it's really difficult, because everyone is so frustrated – just to try to support the players as much as you can," O'Connor said. "That's what we all need. We really need to get behind Orlando City as a club. I can understand the frustration without question. I think that the important thing for us is to try to get some confidence and belief back into the players."
As for what might be going on during the transfer window, O'Connor said the club has held some preliminary discussions but nothing is advanced, but he does see some of the team's needs now that he's had some time for evaluation.
"There's a couple of areas that I've looked at and I've thought, 'OK, maybe we may need a little bit of strengthening there.' So, there's been some initial conversations. That's very early stage as we want to really focus on this Saturday against Toronto."
Should Orlando City Dump Pizza Sponsorship Partner?
In the wake of "Papa" John Schnatter being booted from his own company after the use of a racist term, Orlando City has yet to determine whether or not it will continue its partnership with Papa John's Pizza. The Orlando Magic have reportedly already suspended theirs and the Orlando Sentinel's George Diaz is calling for it. Will the club do it? Should it?
An Orlando City spokesperson said the club is aware of the situation and has not yet made a decision about any changes to the partnership. Fans get a discount any time Orlando City or Orlando Pride earn a win or draw this season.
I can see why many would say dump them (besides the terrible product), but if the company has already booted the offensive person and is doing everything it can to distance itself from the guy, well…I still believe in redemption and not punishing a huge organization for the actions of a bad person because, spoiler alert: every large organization has many bad people and oftentimes they're right at the top. I don't have all the details of the partnership, but Papa John's recently sponsored a youth soccer camp for City back in June. Certainly that's the kind of thing we need more of.
Joke's on Papa John's because Orlando City discontinued their discount promotion 9 games ago

— Alex Brown (@AlexBrownSwag) July 13, 2018
That is some straight fire.
Orlando City's Hot Sauce Has a Name
As we find out time and time again, the public should never be allowed to vote on anything. Tijuana Flats announced the names of three finalists for the fast-casual Mexican food chain's new brand of hot sauce geared toward Orlando City fans. The finalists were:
Three Effin' Points.
Take Your F'n Shirt Off.
Bleed Purple.
Because people are generally terrible at deciding things, the winner was Take Your F'n Shirt Off, which I think was the worst of the three, and by a long, long way. One thing is for certain, with two finalists having a stand-in word for an expletive, Tijuana Flats has definitely been keeping up with the team's play of late. However, looking into the stands, I generally want people to put their "F'n" shirts back on. Also, if a player takes off their f'n shirt, it's a yellow card, and that's not good. Personally, I liked Bleed Purple because it was at least directly identifiable as being related to the team. I kind of thought more people would have wanted to see Three Effin' Points though. It's been a while.
Your @TijuanaFlats x City hot sauce winner!

🌶Take Your F'n Shirt Off🌶 pic.twitter.com/WNtJiEpfwe

— Orlando City SC (@OrlandoCitySC) July 13, 2018
Colorado Rapids Sign Former Lion
Giles Barnes officially joined the Pids on Friday after rumors broke out of him signing with the Colorado side earlier in the week. Barnes played in all 34 matches for Orlando City in 2017, starting 23 times and scoring three goals with two assists. After a detour in Liga MX with Club Leon, Barnes is back in Major League Soccer and, because the Lions have already faced the Rapids in 2018, I wish him a successful rest of the season.
Free Kicks
Croatia's Ivan Perisic, who was instrumental in his country's win over England, might have to miss the World Cup final with a thigh injury.
The 2022 World Cup will have a dramatic effect on the MLS postseason.
BREAKING: FIFA have announced that the 2022 World Cup in Qatar will take place between November 21st and December 18th. pic.twitter.com/1VeXAOuum2

— FourFourTwo ⚽️ (@FourFourTwo) July 13, 2018
LAFC will sell defender Omar Gaber to Pyramids FC of the Egyptian Premier League due to a family matter back in Egypt.
Among those born on this date (like Lewis Neal) were Woody Guthrie (1912), Gerald Ford (1913), Jane Lynch (1960), LOST actor Matthew Fox (1966), and MMA star Conor McGregor (1988).
---
That's all my time for this morning. We'll have full coverage of both the Pride and the Lions throughout today and tomorrow. Enjoy your weekend!
Lion Links: 6/9/23
Orlando City gets ready for the Colorado Rapids, OCB faces FC Cincinnati 2 on Sunday, U-20 World Cup final is set, and more.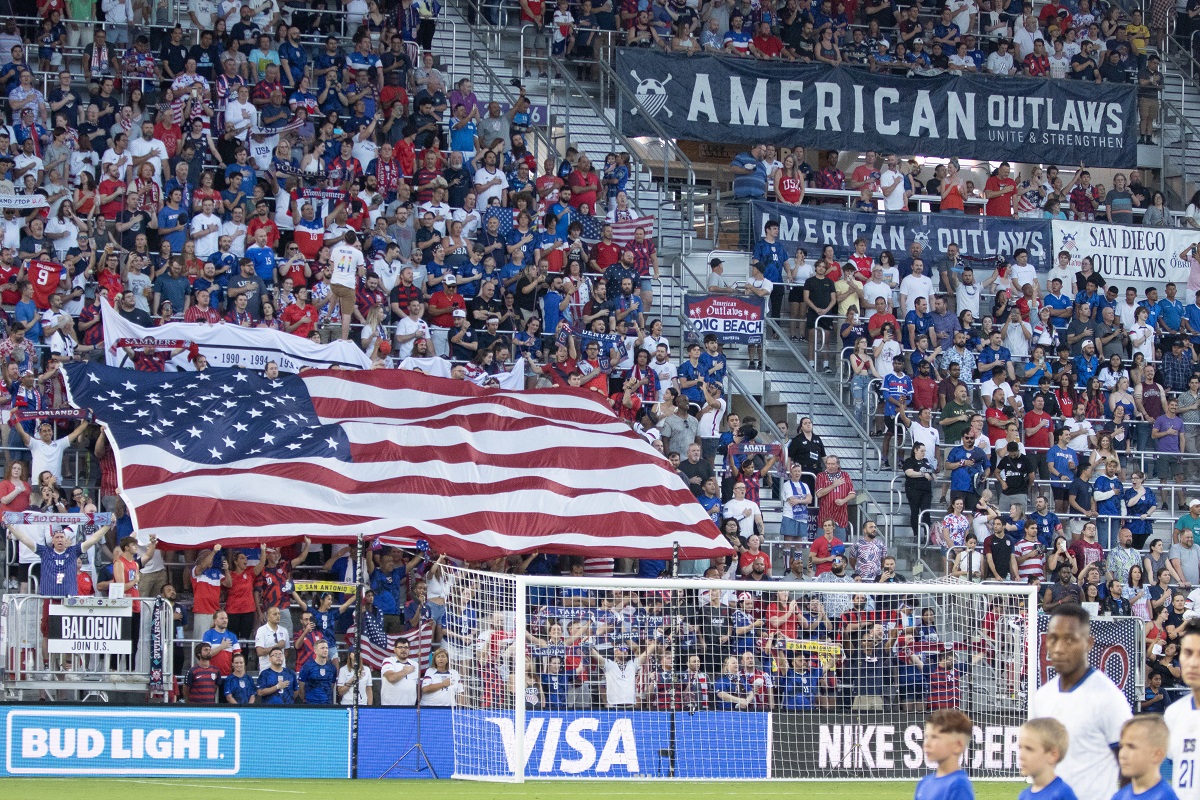 How's it going, Mane Landers? I hope this Friday finds you well as we gear up for a weekend filled to the brim with Orlando soccer. My friends are taking me out for teppanyaki and scorpion bowls tonight, so it should be a pretty nice day on my end. Hopefully your Friday goes smoothly as well. Now, let's dive into today's links from around the soccer world.
Orlando City Prepares for the Colorado Rapids
The Lions are on a five-game unbeaten run as they get ready for a home match tomorrow night against the Colorado Rapids. Facundo Torres scored twice in the team's 3-0 win over the New York Red Bulls last weekend. Hopefully he can keep the momentum rolling against a Colorado team that's allowed 25 goals this season and sits last in the league in points per game, with just two wins in 17 matches. Pedro Gallese also recorded his 26th clean sheet for Orlando in last week's win, and could make his 100th appearance as a Lion tomorrow night. The Lions will have to keep an eye on Irish midfielder Connor Ronan, who has six assists in his first season with the Rapids.
Orlando City B Aims to Bounce Back at Home
After a 3-0 defeat to Toronto FC II in Canada this past weekend, Orlando City B will look to right the ship on Sunday at home against FC Cincinnati 2. The Young Lions are unbeaten at home this season, winning four of their six games at Osceola Heritage Park. The last time these two teams played was in August of last year, with Cincy winning in the penalty shootout following a 2-2 draw. Although he didn't score in that match, OCB forward Jack Lynn scored three goals against Cincinnati last year and currently leads OCB with six goals this season. Sunday's match should be a good opportunity for OCB's offense to bounce back against a leaky Cincy defense.
USMNT Players Focused Despite Coaching Search
With European seasons over, American players who have been plying their trade abroad are back in the U.S. to prepare for the Concacaf Nations League and Gold Cup this month. The team will be coached by B.J. Callaghan in an interim capacity while the search for a head coach continues. Although not having a permanent head coach for these tournaments isn't ideal, Nashville SC center back Walker Zimmerman spoke on how the team still knows how to get the job done.
"We're a team that has a very strong team chemistry, strong culture within our group. And we know that for us, not much has changed right now," said Zimmerman. "We know the same principles, style of play, expectations, accountability – all those things are the same. So I think that's player-driven, to hold each other accountable to the standards that we've set over the past four years. BJ, he's on top of it. He's knowledgeable about what we want to do, how we're going to go about these games."
The roster includes many of the players who featured in the World Cup last year, but the striker position is one to watch due to the new faces involved. Folarin Balogun is with the team for the first time and it will be interesting to see how he measures up against Ricardo Pepi, Alex Zendejas, and Jesus Ferreira. We will get to see who spearheads the USMNT's attack next Thursday, when the Yanks take on Mexico in Las Vegas.
Italy and Uruguay Reach U-20 World Cup Final
Only two teams remain in the U-20 World Cup after Italy and Uruguay each won their semifinals. Uruguay, which beat the U.S. in the quarterfinals, beat Israel 1-0, thanks to a goal in the second half from Anderson Duarte. In Italy's semifinal against South Korea, Cesare Casadei's terrific tournament continued as he gave Italy the lead in the 14th minute. South Korea equalized soon after with a penalty kick, but 17-year-old forward Simone Pafundi scored a nice free kick to send Italy into the final.
The final will take place on Sunday at 5 p.m., with the third-place match set for 1:30 p.m. It will be Italy's first time playing in a U-20 World Cup final, while it will be Uruguay's third time after losing in 1997 and 2013.
Free Kicks
---
That's all I have for you today. Have a fantastic Friday and rest of your weekend!
Lion Links: 6/8/23
Orlando Pride match postponed, Lionel Messi will join Inter Miami, West Ham wins Europa Conference League, and more.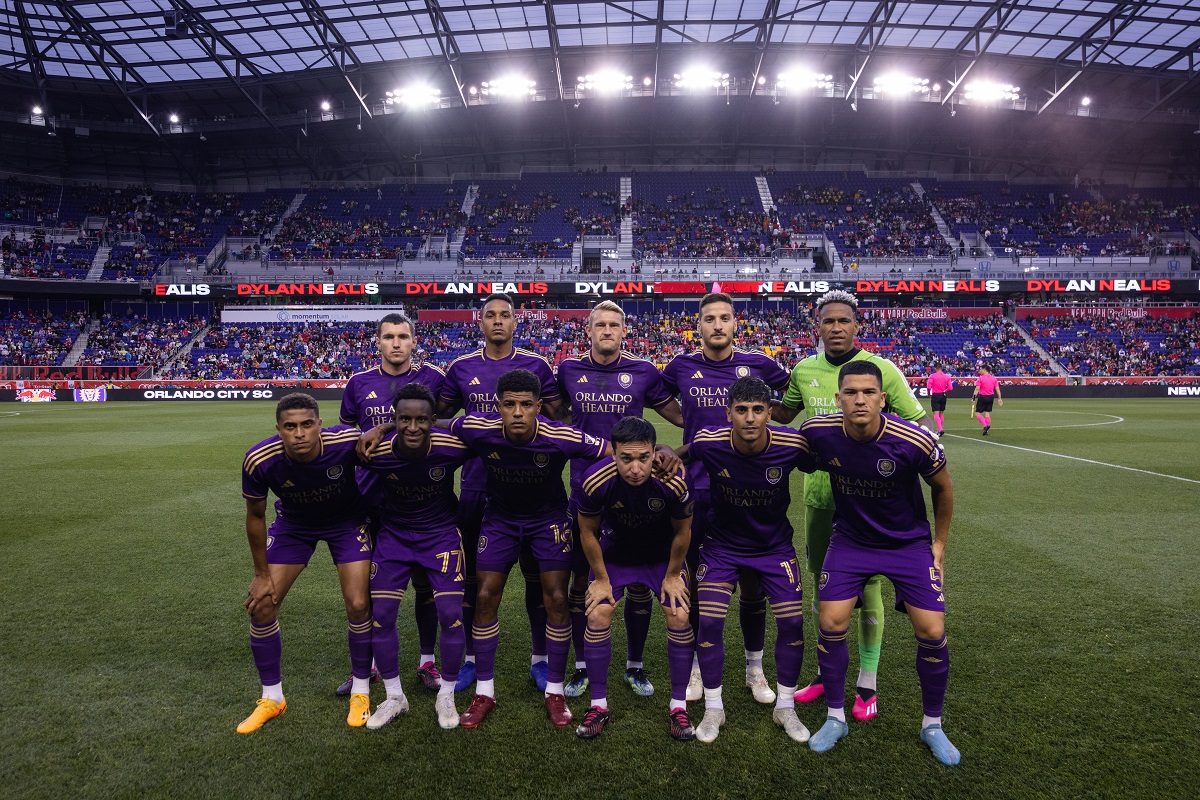 It's Thursday, which is a little worse than Friday, but still much better than Monday. I hope this week has been treating you well and that you have some fun to look forward to over the next few days. All three of Orlando's soccer teams are in action this weekend as well. Let's jump into today's links!
Orlando Pride NWSL Challenge Cup Match Postponed
Wednesday's NWSL Challenge Cup match between the Orlando Pride and NJ/NY Gotham FC had to be postponed due to poor air quality conditions in the New York metropolitan area. Wildfires in Canada were the cause of the hazy conditions that were expected to worsen when the match was set to take place. That match has now been postponed until Aug. 9, which is during the NWSL's break for the Women's World Cup. The Pride will be back in action this Sunday for a difficult match against the league-leading Portland Thorns.
"Pride in Our City" Kicks Off This Weekend
Orlando City and the Orlando Pride are both playing at home this weekend in matches that will also celebrate the LGBTQ community and remember the 49 victims of the Pulse nightclub shooting. Players will wear jerseys with rainbow numbers, which is also available as a customization option when buying jerseys at The Den at Exploria Stadium and online. Both matches will feature national anthem and halftime performances by the Orlando Gay Chorus as well. Limited-time apparel, patches, and merchandise will be sold, with a portion of the proceeds going towards the Orlando City Foundation to support the LGBTQ community.
Lionel Messi Will Join Inter Miami
One of the greatest soccer players of all time is headed to MLS. Although not finalized yet, star forward Lionel Messi announced that he will join Inter Miami. There were many reported moving parts involved, including an option for part-ownership of the club, a cut of revenue from new MLS Season Pass subscribers, and a deal between Messi and Adidas. He joins a Miami side that sits last in the Eastern Conference and recently sacked Phil Neville. This does add an interesting layer to the reported talks between Miami and Tata Martino, who coached Messi during his time with Argentina and Barcelona.
It's great to see MLS in a position to add one of the most sought-after free agents in the world, although I do wish he wasn't playing for an Orlando rival. The Lions could face Messi for the first time when the two sides clash at Exploria Stadium on Sept. 24. Orlando updated the ticket information for that match as well, with priority access available starting today for new season ticket, group ticket, and match pack purchases. A limited number of single-game tickets will be made available as well, and season ticket members will receive pre-sale priority before the public.
West Ham Wins Europa Conference League
West Ham United lifted its first European trophy in 58 years by beating Fiorentina 2-1 in the Europa Conference League final in Prague. The two teams traded goals in the second half before Jarrod Bowen beat an offside trap to score the winner in the 90th minute. The win capped off a great tournament from the English club, which won 12 of its 13 games during the title-winning campaign. West Ham finished 14th in the English Premier League, but will play in the Europa League next season after this victory. Unfortunately, the match wasn't without controversy, as Fiorentina captain Cristiano Biraghi was struck in the head by thrown objects that drew blood. Thankfully, he was able to get bandaged up to finish out the match.
Free Kicks
---
That's all I have for you today. Make sure to hydrated out there as this summer heats up. Have a great Thursday!
Lion Links: 6/7/23
Orlando City moves up in MLS power rankings, Orlando Pride take on Gotham FC tonight, USMNT announces official Concacaf Nations League roster, and more.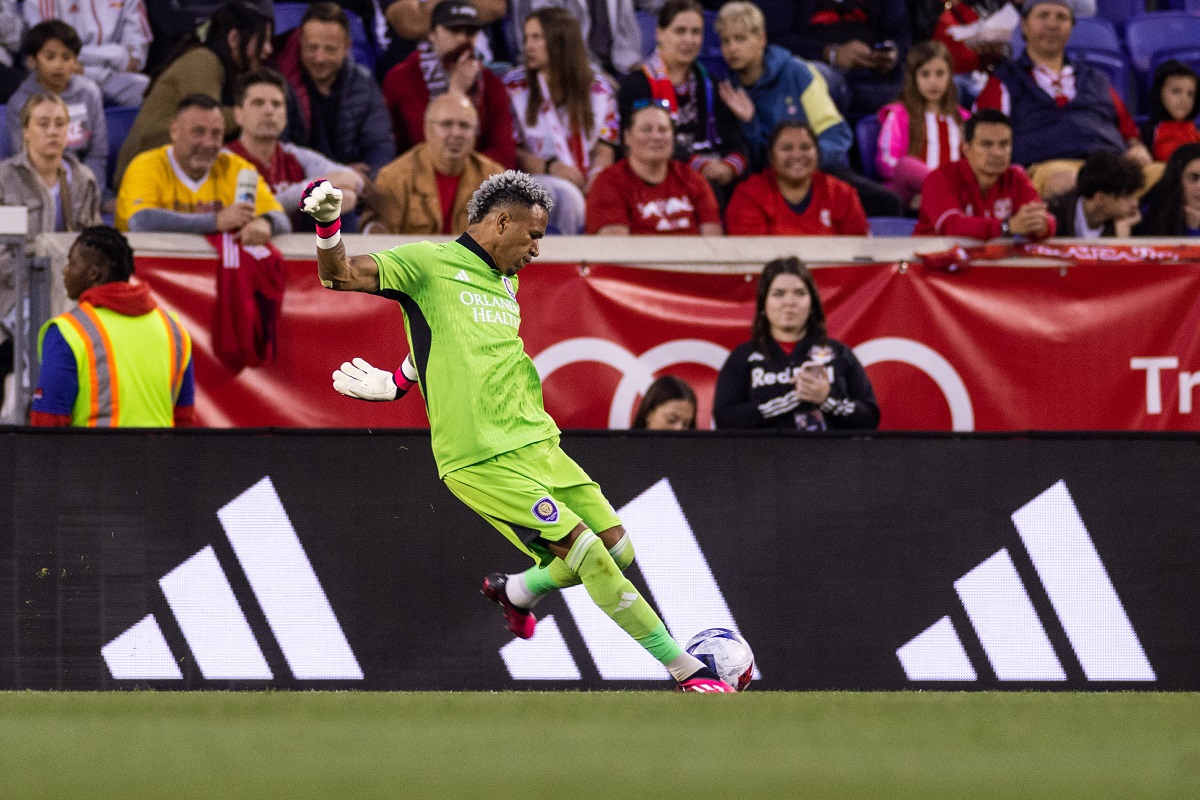 Hello, Mane Landers. How is everyone doing so far this week? I've been doing well and keeping myself busy lately. I'll be working the Dead & Company concert this weekend at Wrigley Field. There is plenty to get to today, so let's get to the links.
Orlando City Moves Up in MLS Power Rankings
Orlando City moved up five spots to 10th in the latest MLS power rankings. The Lions defeated the New York Red Bulls 3-0 on the road this past Saturday. Ivan Angulo put together a stellar performance and Facundo Torres scored twice in the match to help the Lions extend their unbeaten run to five matches. Around the league, the Columbus Crew also moved up five spots, climbing to sixth after a 4-2 win against Charlotte FC. Cincinnati edged out LAFC for the top spot in the power rankings following its 1-0 shutout win against the Chicago Fire.
Orlando Pride Take on NJ/NY Gotham FC Tonight
The Orlando Pride will play NJ/NY Gotham FC tonight in their third group stage match of the 2023 NWSL Challenge Cup. The match kicks off at 7:30 p.m. at Red Bull Arena and you can watch it on CBS Sports Network or stream it on Paramount+. The Pride are at the bottom of their group following a draw and a loss so far in the competition. Ally Watt scored in those first two matches for the Pride, with Summer Yates providing the assists on both of those goals. Gotham is unbeaten in the Challenge Cup and leads the group with four points. The Pride are unbeaten in their last six matches on the road in all competitions against Gotham, including a scoreless draw last month in league play.
USMNT Announces 23-Man Roster for Concacaf Nations League
The U.S. Soccer Federation officially announced the 23-man roster for the U.S. Men's National Team before the 2023 Concacaf Nations League.
Goalkeeper Josh Cohen, who plays for Maccabi Haifa in Israel, was the lone player dropped from the preliminary roster announced last week. The USMNT will play rival Mexico on June 15 in the Concacaf Nations League semifinals at Allegiant Stadium in Las Vegas. If the U.S. prevails in that match, it will face the winner of the match between Canada and Panama. The final is set to take place in Las Vegas on June 18.
U.S. Open Cup Quarterfinals Begin
The quarterfinals of the 2023 Lamar Hunt U.S. Open Cup kicked off last night with two matches. FC Cincinnati defeated the Pittsburgh Riverhounds out of the USL Championship, 3-1, with Brandon Vazquez, Alvaro Barreal, and Santiago Arias all scoring in the second half. The Houston Dynamo also booked their spot in the semifinals after winning 4-1 over the Fire. Nigerian winger Ibrahim Aliyu had a brace for Houston in the road win. Today, we have two more matches to determine who else will move on to the semifinals. Birmingham Legion FC of the USL Championship will take on Inter Miami, while Real Salt Lake will face the LA Galaxy.
Free Kicks
In case you missed it, check out the sights and sounds of Orlando's road victory at Red Bull Arena this past weekend.
---
That will do it for me today, Mane Landers. Enjoy your Wednesday and I'll see you next time.