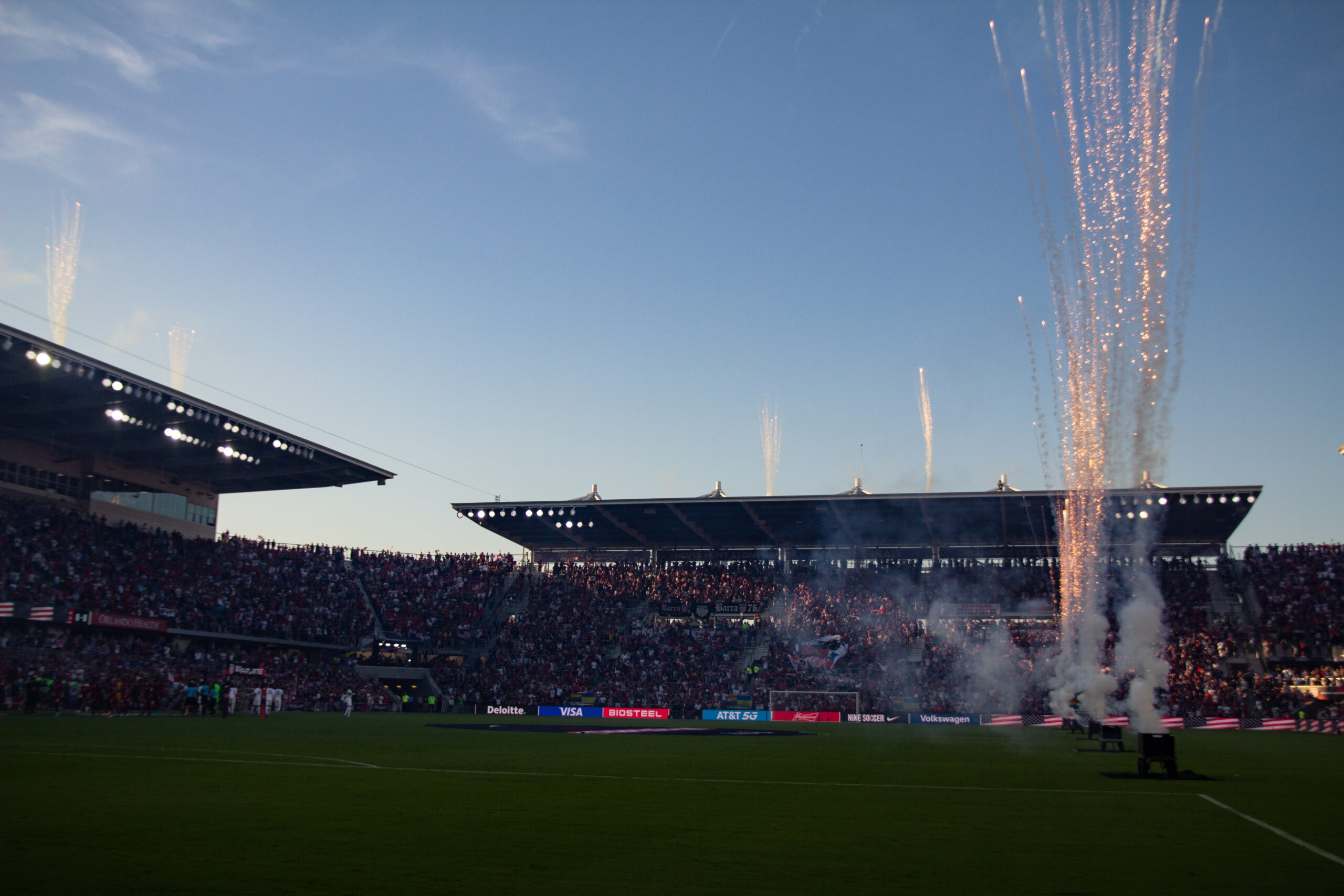 Happy double match day, everyone. At least I hope it's happy. There have been far too many sad ones of late. It doesn't make things any better that the Pride have caught Lion-itis and have scored just three goals over the course of 57 (!) shots in their past two matches.
The Pride will kick off against Utah Royals FC tonight at 7 p.m. ET and the Lions will follow at home against Toronto FC at 8 p.m., provided there's not a weather delay. Both teams need to snap out of their current funks.
Before we get into our top stories at this hour, let me throw out a big happy birthday to Lewis Neal. The former USL and MLS Lion has been helping out Head Coach James O'Connor at training since JOC's arrival and it's good to see him still giving back to the club.
OK, now for the news.
JOC is Setting the Example for the Lions
In this excellent piece on Orlando City Head Coach James O'Connor by ProSoccerUSA's Jordan Culver, it's easy to find a lot of things to like about the new gaffer. No one's going to outwork him. He's not going to ask any of his players to do anything he's not willing to do himself. It's honestly not something you don't typically hear when a new coach comes in, but you have to like his positive vibe and willingness to roll up his sleeves and get to work. Another thing I liked was his call for positive vibes from the stands as he gets set for his first home match in charge of the team he once played for.
"Just generally – and I know it's really difficult, because everyone is so frustrated – just to try to support the players as much as you can," O'Connor said. "That's what we all need. We really need to get behind Orlando City as a club. I can understand the frustration without question. I think that the important thing for us is to try to get some confidence and belief back into the players."
As for what might be going on during the transfer window, O'Connor said the club has held some preliminary discussions but nothing is advanced, but he does see some of the team's needs now that he's had some time for evaluation.
"There's a couple of areas that I've looked at and I've thought, 'OK, maybe we may need a little bit of strengthening there.' So, there's been some initial conversations. That's very early stage as we want to really focus on this Saturday against Toronto."
Should Orlando City Dump Pizza Sponsorship Partner?
In the wake of "Papa" John Schnatter being booted from his own company after the use of a racist term, Orlando City has yet to determine whether or not it will continue its partnership with Papa John's Pizza. The Orlando Magic have reportedly already suspended theirs and the Orlando Sentinel's George Diaz is calling for it. Will the club do it? Should it?
An Orlando City spokesperson said the club is aware of the situation and has not yet made a decision about any changes to the partnership. Fans get a discount any time Orlando City or Orlando Pride earn a win or draw this season.
I can see why many would say dump them (besides the terrible product), but if the company has already booted the offensive person and is doing everything it can to distance itself from the guy, well…I still believe in redemption and not punishing a huge organization for the actions of a bad person because, spoiler alert: every large organization has many bad people and oftentimes they're right at the top. I don't have all the details of the partnership, but Papa John's recently sponsored a youth soccer camp for City back in June. Certainly that's the kind of thing we need more of.
Joke's on Papa John's because Orlando City discontinued their discount promotion 9 games ago

— Alex Brown (@AlexBrownSwag) July 13, 2018
That is some straight fire.
Orlando City's Hot Sauce Has a Name
As we find out time and time again, the public should never be allowed to vote on anything. Tijuana Flats announced the names of three finalists for the fast-casual Mexican food chain's new brand of hot sauce geared toward Orlando City fans. The finalists were:
Three Effin' Points.
Take Your F'n Shirt Off.
Bleed Purple.
Because people are generally terrible at deciding things, the winner was Take Your F'n Shirt Off, which I think was the worst of the three, and by a long, long way. One thing is for certain, with two finalists having a stand-in word for an expletive, Tijuana Flats has definitely been keeping up with the team's play of late. However, looking into the stands, I generally want people to put their "F'n" shirts back on. Also, if a player takes off their f'n shirt, it's a yellow card, and that's not good. Personally, I liked Bleed Purple because it was at least directly identifiable as being related to the team. I kind of thought more people would have wanted to see Three Effin' Points though. It's been a while.
Your @TijuanaFlats x City hot sauce winner!

🌶Take Your F'n Shirt Off🌶 pic.twitter.com/WNtJiEpfwe

— Orlando City SC (@OrlandoCitySC) July 13, 2018
Colorado Rapids Sign Former Lion
Giles Barnes officially joined the Pids on Friday after rumors broke out of him signing with the Colorado side earlier in the week. Barnes played in all 34 matches for Orlando City in 2017, starting 23 times and scoring three goals with two assists. After a detour in Liga MX with Club Leon, Barnes is back in Major League Soccer and, because the Lions have already faced the Rapids in 2018, I wish him a successful rest of the season.
Free Kicks
Croatia's Ivan Perisic, who was instrumental in his country's win over England, might have to miss the World Cup final with a thigh injury.
The 2022 World Cup will have a dramatic effect on the MLS postseason.
BREAKING: FIFA have announced that the 2022 World Cup in Qatar will take place between November 21st and December 18th. pic.twitter.com/1VeXAOuum2

— FourFourTwo ⚽️ (@FourFourTwo) July 13, 2018
LAFC will sell defender Omar Gaber to Pyramids FC of the Egyptian Premier League due to a family matter back in Egypt.
Among those born on this date (like Lewis Neal) were Woody Guthrie (1912), Gerald Ford (1913), Jane Lynch (1960), LOST actor Matthew Fox (1966), and MMA star Conor McGregor (1988).
---
That's all my time for this morning. We'll have full coverage of both the Pride and the Lions throughout today and tomorrow. Enjoy your weekend!
Lion Links: 9/28/23
Ajax is reportedly scouting Facundo Torres, Orlando Pride focus on upcoming matches, Houston Dynamo win U.S. Open Cup, and more.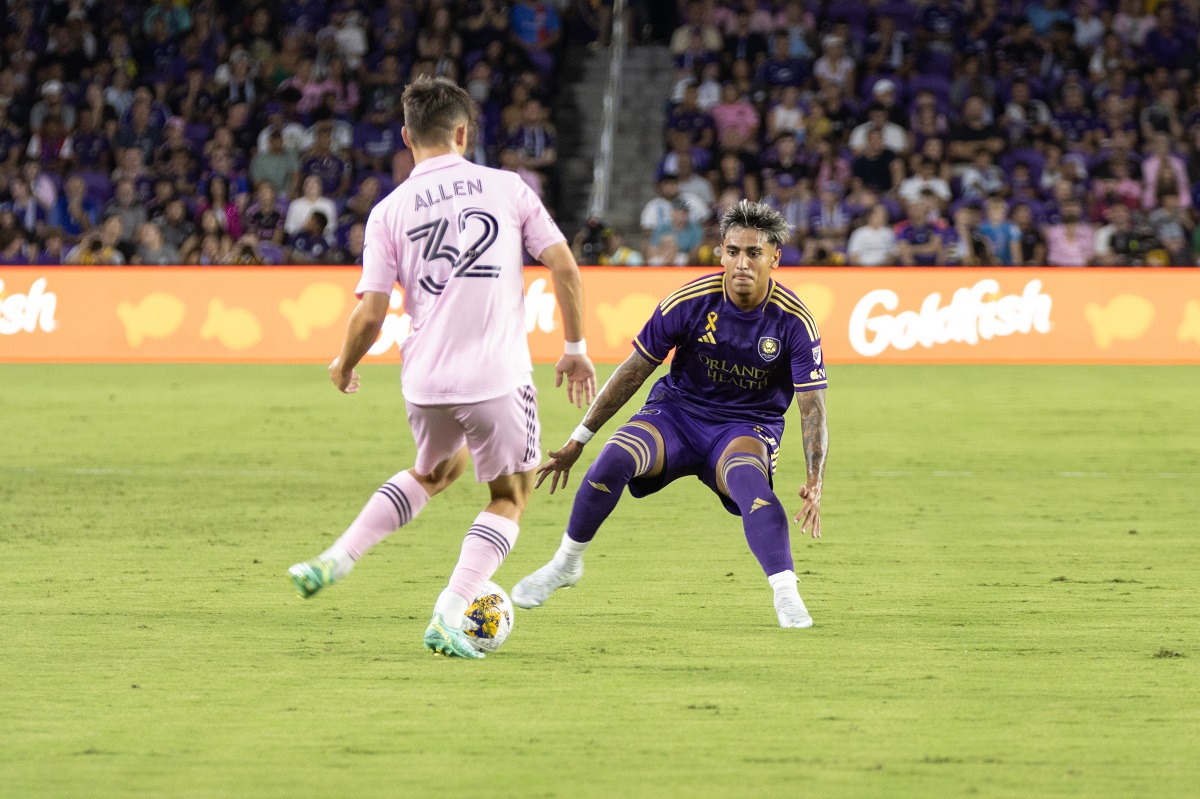 How's it going, Mane Landers? I hope this work week has gone smoothly for you as we get ready to bid farewell to September. It's been a hectic week for me, but I started and then promptly devoured all of Fourth Wing by Rebecca Yarros. It was a nice read, albeit a bit intense at times. I'm not sure what I'll read next as most of my reading list is packed up for a move, but if you have any recommendations then let me know in the comments below. Let's dive into today's links!
Ajax Reportedly Interested in Facundo Torres
Orlando City forward Facundo Torres has reportedly garnered the interest of Dutch club Ajax according to Fabrizio Romano.
It's not too surprising that Ajax, which currently sits in 14th in the Eredivisie with just seven goals from five games, has scouts keeping tabs on Torres. The 23-year-old has scored 12 goals this season, powering Orlando to second in the Eastern Conference. It wouldn't be the first time Torres has received attention from European clubs and likely won't be the last as he continues to impress with the Lions
Orlando Pride Focus During Playoff Push
The Orlando Pride are back in action on Monday for a crucial road match with Angel City FC. Both teams have 25 points this season, one point from the sixth and final playoff spot currently held by the Washington Spirit. It will be the first of three remaining games for the Pride this season, with matches against fellow playoff hopefuls Racing Louisville and the Houston Dash set for later in October. As a result, there's not much margin for error if the Pride wish to make the playoffs and Kylie Strom talked about how the team is focused for these games.
MLS NEXT Pro Playoffs Begin This Weekend
The first round of the MLS NEXT Pro playoffs kicks off this weekend with six matches that can all be watched on MLS Season Pass. Unlike last year, Orlando City B will be taking part and is set to face off with Columbus Crew 2 on Sunday at 5:30 p.m. Although the Young Lions have struggled on the road against Columbus, Jack Lynn and Shak Mohammed can make things difficult for the hosts. Hopefully we'll see OCB make Columbus regret its choice of opponent in the postseason. I like the wrinkle and mind games to the playoffs the new rule gave and am interested to see which of the lower seeds plays with a chip on their shoulder. The playoffs begin on Friday when Sporting Kansas City II hosts Austin FC II in a battle between the third and fourth seeds of the Western Conference.
Houston Dynamo Win U.S. Open Cup
The Houston Dynamo have lifted the U.S. Open Cup trophy after winning 2-1 on the road against Inter Miami. A pair of goals in the first half were enough for Houston to win its second U.S. Open Cup title after also winning in 2018. A goal in stoppage time from Josef Martinez made things interesting, but the Dynamo defense did well to secure the win and deny Miami its second tournament title this year. It was a strong end to a solid tournament campaign from the Dynamo, as they beat four MLS sides before taking down Miami in the final.
Albertin Montoya Hired as Bay FC Head Coach
Ahead of its inaugural NWSL season next year, Bay FC named Albertin Montoya as the club's first head coach. Montoya, who has lived in California for most of his life, served as the interim coach for the Washington Spirit in 2022 and also coached the U.S. U-17 women's national team in 2011. Bay FC General Manager Lucy Rushton spoke on how Montoya's name came up often while the club searched for a head coach, as well as how his skill at developing players will help build the club's foundation.
Free Kicks
Orlando City Head Coach Oscar Pareja called for the supporters to continue filling Exploria Stadium and pushing the Lions forward for the team's remaining home games this season.
St. Louis City midfielder Njabulo Blom won MLS Goal of the Week for his winner against Minnesota United. It was also the 23-year-old's first professional goal.
---
That's all I have for you today. Have a wonderful Thursday and rest of your week!
Lion Links: 9/27/23
Orlando City falls in power rankings, OCB will take on Columbus Crew 2 in MLS NEXT Pro playoffs, U.S. Open Cup final preview, and more.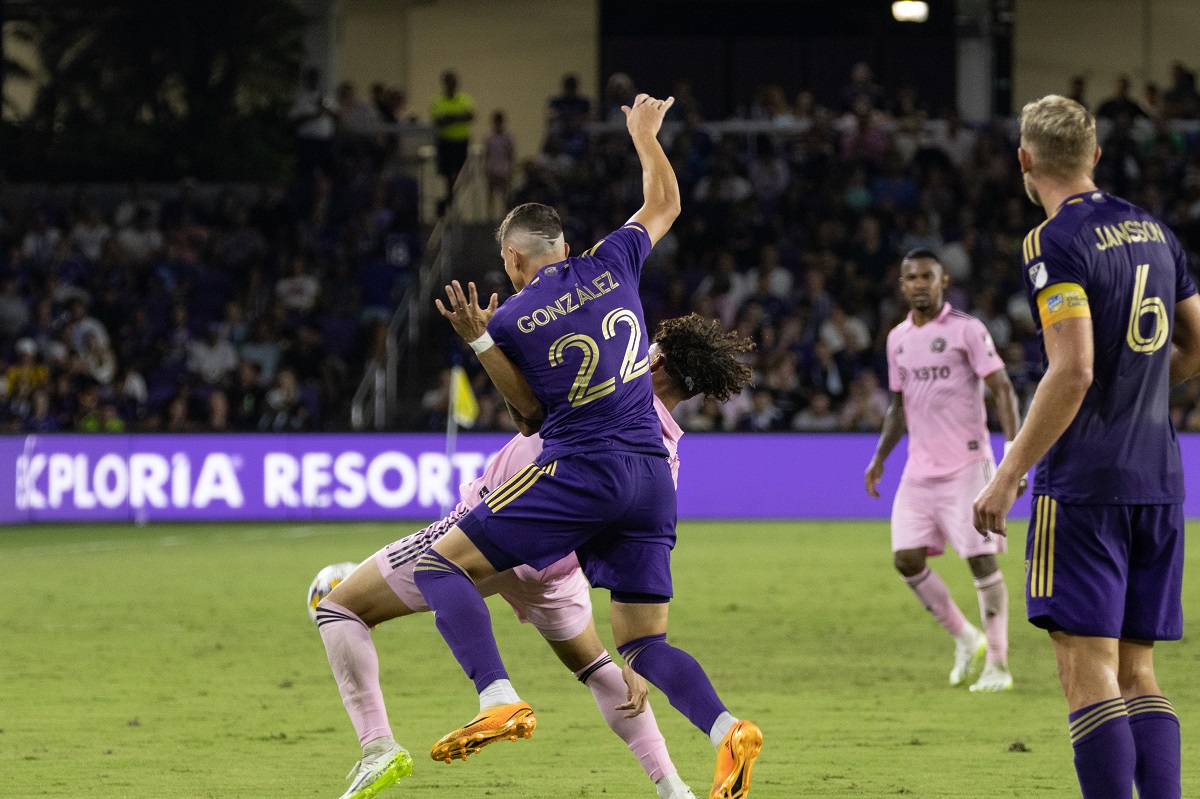 Hello, Mane Landers. I hope all is well with you down in Florida. There's not much new with me, I'm just staying busy at work lately and hoping to catch some soccer this weekend. There is plenty to cover today, so let's get to the links.
Orlando City Drops Two Spots in Power Rankings
The latest MLS power rankings have been released and Orlando City fell two spots to fourth. The Lions lost their midweek matchup 2-0 on the road against New York City FC last Wednesday and closed out the weekend with a 1-1 draw against rival Inter Miami at Exploria Stadium. It wasn't all bad this past week for the Lions, as Duncan McGuire scored his 11th goal of the year across all competitions. Despite losing to NYCFC a week ago, the Lions remain in second place in the Eastern Conference and are two points ahead of the Columbus Crew, Philadelphia Union, Atlanta United, and the New England Revolution.
OCB Will Take On Columbus Crew 2 in MLS NEXT Pro Playoffs
Orlando City B's opponent for the first round of the MLS NEXT Pro playoffs was announced on Tuesday, as it will go on the road to take on defending champion Columbus Crew 2 on Oct. 1 at Historic Crew Stadium. As part of the new playoff format that lets higher seeds choose their opponents, Columbus chose to host OCB in the quarterfinals. The Young Lions closed out their regular season this past weekend with a 2-1 win against FC Cincinnati and finished fifth in the Eastern Conference. The Columbus Crew 2 finished its regular season with a 3-2 win against Atlanta United 2 to place third. The clubs split the regular season series, with OCB winning 4-1 on Aug. 27 and Columbus winning 4-0 on May 14. The conference semifinals will be on the following weekend, and the MLS NEXT Pro Cup final is set for Oct. 22.
U.S. Open Cup Final Preview
The 2023 Lamar Hunt U.S. Open Cup will conclude tonight with the final at DRV PNK Stadium as Inter Miami takes on the Houston Dynamo. The match will kick off at 8:30 p.m. and you can watch the match on Paramount+ or CBS Sports Network. Inter Miami's journey included edging out Nashville SC 2-1 in the Round of 16 and needing to go all the way to penalties to knock out FC Cincinnati after a thrilling 3-3 draw in the semifinals. The Houston Dynamo began their run with a pair of 1-0 wins against the Tampa Bay Rowdies and Sporting Kansas City. Since the Round of 16, the Dynamo cruised past Minnesota United, the Chicago Fire, and Real Salt Lake to get to the final. Houston was on a seven-match unbeaten run before losing to Sporting Kansas City this past weekend. The Dynamo will look to add another U.S. Open Cup title after winning it back in 2018. Lionel Messi will reportedly be a game-time decision for tonight's final after he didn't play in Miami's draw with Orlando.
Spain Wins First Home Match Since World Cup Victory
Spain's women's national team won its first match since lifting the World Cup trophy last month, cruising to a 5-0 win against Switzerland in a UEFA Nations League matchup. After dealing with the fallout of former Spanish FA president Luis Rubiales and players boycotting call-ups to the national team before a deal was reached last week, the team wore wristbands that read "Se Acabo," meaning "this is over," and players from both teams held a banner with the same phrase before the match. Spain celebrated its win in front of a record-breaking crowd of 14,194 fans that came out to support the team at Nuevo Arcangel Stadium.
Free Kicks
Carrie Lawrence and the Orlando Pride were hard at work preparing for the match on Monday against Angel City FC.
Angel City exercised its club option to extend former Pride forward Sydney Leroux's contract through the end of the 2024 NWSL season.
The Canadian Women's National Team defeated Jamaica 4-1 on aggregate to book a spot in next summer's Olympics.
The Seattle Sounders have unveiled their new crest for next year.
---
That will do it for me today, Mane Landers. Enjoy your Wednesday and I'll see you next time.
Lion Links: 9/26/23
Pedro Gallese honored, Orlando Pride and Lions celebrate Hispanic Heritage Month, Campeones Cup preview, and more.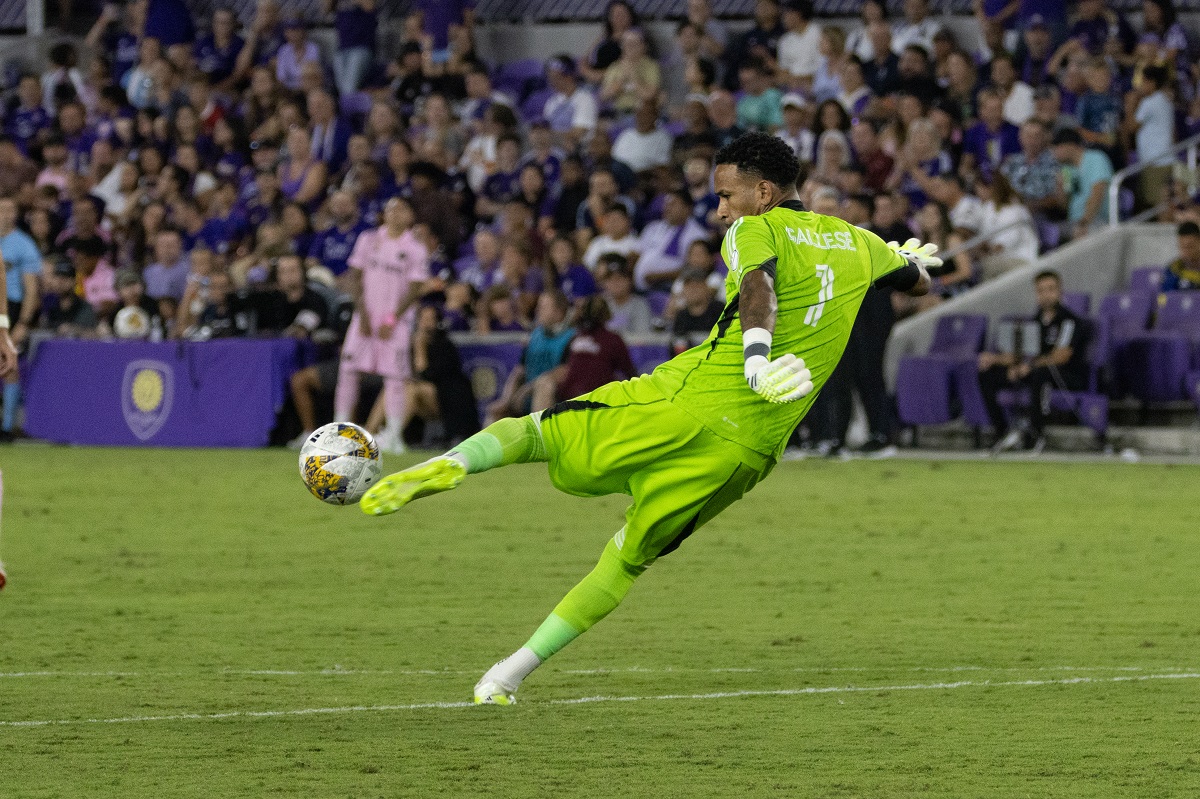 Happy Tuesday, everyone. I won't lie to you, I'm dragging a bit to start this week. I'm still recovering from being sick and frankly had to fight the urge to take Monday off. I'm soldiering on though, and there's plenty of soccer happening this week to help keep me entertained and in good spirits. Let's have a look at today's links.
Pedro Gallese Recognized
Pedro Gallese turned in another superb performance during Orlando City's 1-1 draw with Inter Miami on Sunday, and he's been rewarded with a place in the most recent edition of the MLS Team of the Matchday. El Pulpo made four saves on the night, including a fantastic stop on a header from close range, and helped the Lions stay in the game until they could find the equalizer. Congratulations to Pedro, and here's hoping he keeps up the good work!
Orlando Pride and Orlando City Celebrate Hispanic Heritage Month
In celebration of National Hispanic Heritage Month, Orlando Pride defender Celia fielded questions for fans to learn more about both her and Spain. Celia is from Alicante, a port city in southern Spain, and shared her favorite food, music, and activity while in her home country. She also spoke on a common misconception about spices used in Spain being spicy.
Orlando City's Facundo Torres also shared the meaning behind some of his tattoos, which include the Uruguayan flag and La Paz, the city he grew up in. Orlando City's match with CF Montreal on Saturday will also be Hispanic Heritage Night at Exploria Stadium.
Campeones Cup Preview
You can be forgiven if you forgot that the Campeones Cup is still a thing, because I know I did. Here's a little refresher on the annual match. It's being played tomorrow night at BMO Stadium between LAFC and Tigres, the reigning MLS and Liga MX champions, respectively. The MLS representative has won three out of the four contests, with Tigres beating Toronto FC 3-1 in the first iteration of the competition in 2018. This match will also be a rematch of the 2020 Concacaf Champions League final, which saw Tigres emerge victorious 2-1 at Exploria Stadium.
Americans in Midweek Action
A number of Americans will be taking part in games for their clubs this week. Tim Weah and Weston McKennie's Juventus will take on Lecce today in Serie A, while Chris Richards and Crystal Palace face Manchester United in the Carabao Cup. Christian Pulisic and Yunus Musah have a league match when AC Milan plays Cagliari tomorrow. PSV Eindhoven has a game against Go Ahead Eagles tomorrow as well, which means Ricardo Pepi, Sergino Dest and Malik Tillman could all be involved. Friday closes out the week with Hoffenheim taking on Borussia Dortmund, which could see John Brooks matched up against Gio Reyna depending on Reyna's fitness.
Spanish Players Will Testify Against Rubiales
Alexia Putellas, Irene Paredes, and Misa Rodriguez have all been called to testify as witnesses in the case against Luis Rubiales. Jenni Hermoso's brother and a friend of the player both testified on Monday afternoon, as Rubiales is facing charges of sexual assault and coercion. Rubiales has already testified and maintains he did nothing wrong amid uproar that has led to a number of Spanish players refusing to return to the team until changes are made, and a general overshadowing of Spain's victory at the Women's World Cup. Putellas, Paredes, and Rodriguez will testify next Monday.
Free Kicks
---
That's all I have for today. Y'all stay safe out there!