PawedCast Episode 135: Crew & USOC Rewind, Orlando Pride, NYCFC and Galaxy Previews, and More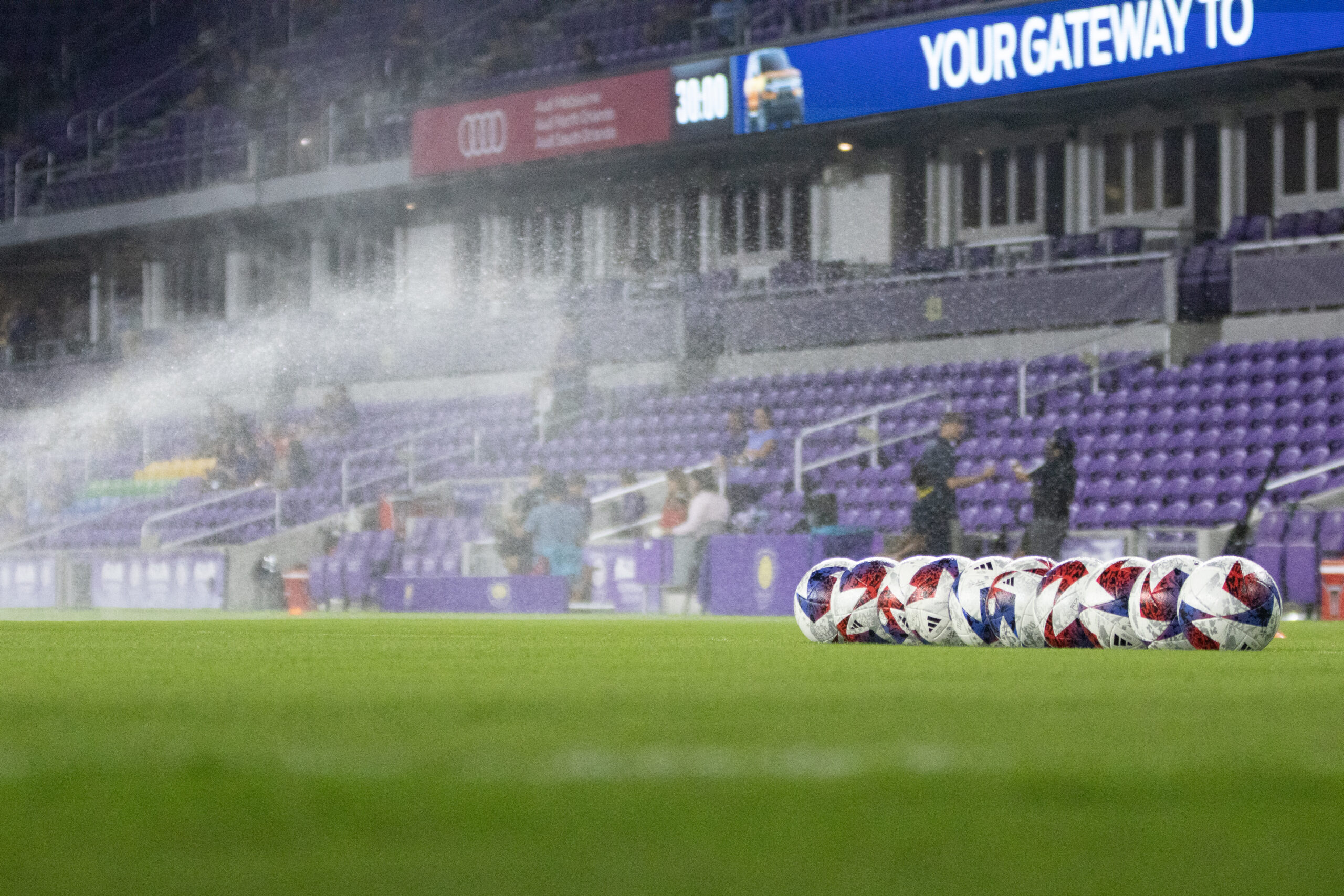 Orlando City lost in two different competitions and in two very different ways over the past week, with a meek U.S. Open Cup exit and a hard-fought (and at least partially ruined) road loss in Columbus. We break down both games and give our Man of the Match picks for them as well. We also discuss the penalty kick decision that turned around the game late in the Crew's favor (which, since we recorded on Monday night, has been admitted as an error by PRO).
We also talk about Justin Meram trade rumors and his notable absence in the 18 the last few games. There was no guest this week, although I ran outside and yelled Silviu Petrescu's name a few times to no avail. I figured that was more effort than he put into reviewing the penalty he called on RJ Allen.
Anyway…then we turn our attention to the Orlando Pride's latest draw against the Seattle Reign and, wouldn't you know it, more discussion of officiating. This is less about one call than an extremely lopsided foul total over the last few matches — just an obscene discrepancy over the past three games. The Tournament of Nations is coming up and we touched on that as well.
Finally, we hit our weekly mailbag and then our key match-ups and score predictions for Orlando City vs. New York City FC and then Sunday's visit to the LA Galaxy.
If there's something you want us to address on our next show, just ask by tweeting it to us @TheManeLand with the hashtag #AskTMLPC.
---
Here's how show No. 135 unfolded:
0:12- There were two losses and both were depressing in their own way. Plus PRO gonna PRO and #MeramWatch.
42:35- The Pride and Reign have drawn five straight times. We discuss the latest one, get angry with Jill Ellis (a little), and superhero movies came up in our weekly mailbag.
1:11:36- We look ahead to Thursday's meeting with NYCFC and Sunday's trip to LA with our key match-ups and final score predictions, which are sure to come back and embarrass us later.
PawedCast Episode 379: Orlando City and OCB News, Montreal Preview, and More
OCSC-related bits and bites from the news this week and our look ahead at the CF Montreal match.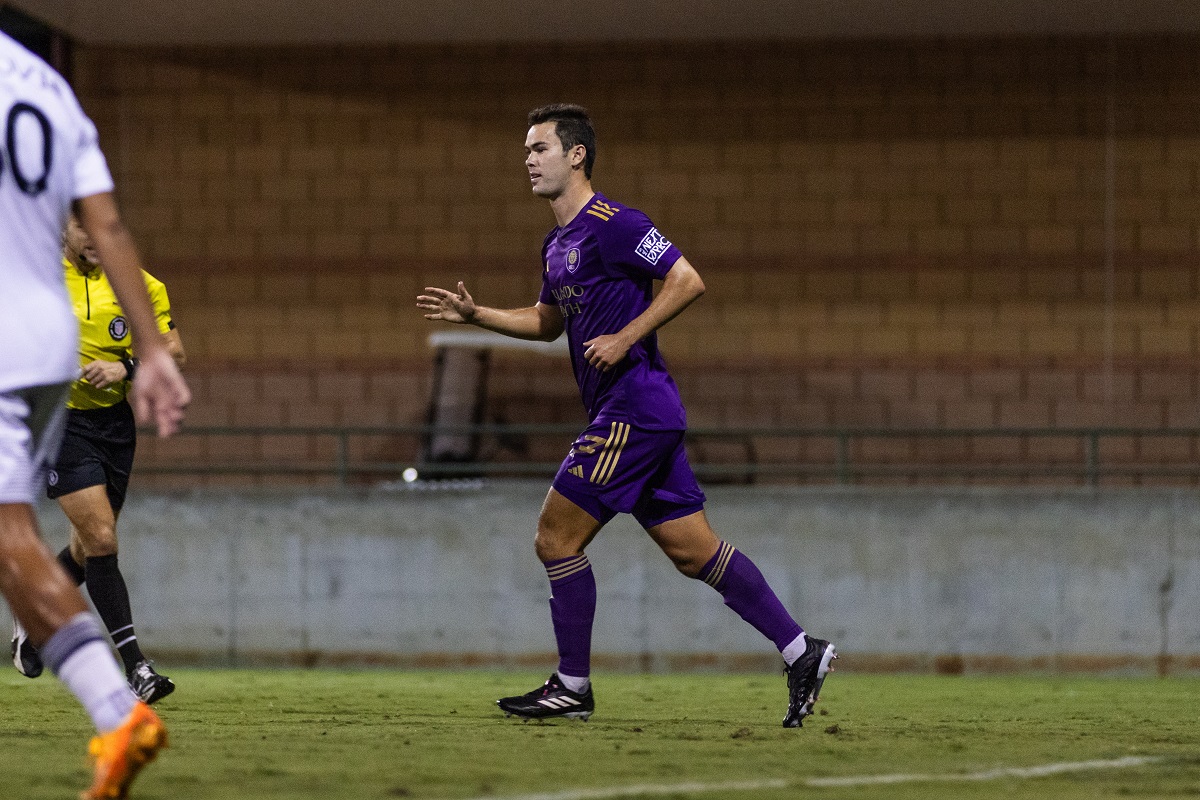 Without a match to recap since our last show, we turned our attention to several news bites that have come out since Monday. We started with the news that Ajax is "monitoring" Orlando City winger Facundo Torres. Hey, they're not the only ones. Plenty of teams are keeping an eye on the young Uruguayan, and boy if he ever develops a right foot to go with his left, he'll get snatched up quickly. The bottom line is that Orlando City brought Torres in with selling him later in mind. That was the goal, so if it happens, it'll be mission accomplished, even though we'll miss those pretend selfies after El Cuervo's goals. As with all the Lions, enjoy them while they're here. Sports careers are fleeting, let alone the parts of those careers spent with one team.
We also had plenty of OCB news to discuss, including the Young Lions' trip to Columbus to play Crew 2 this Sunday in the first round of the 2023 MLS NEXT Pro playoffs. The Crew chose OCB as their opponents, so it would be nice for the Young Lions to make the Ohio-based side pay for that decision. We also talked about "Big Jack" Lynn, who was named to the MLS NEXT Pro Best XI this week after winning a three-way share of the league's Golden Boot. We're rock guys who enjoy AC/DC, so we think "Big Jack" is a solid nickname for the young striker. What do you think?
An OCB defender is on his way to Brazil with the U-17 USMNT to play the host nation twice in friendly competition during the upcoming camp. We hope it's a great experience and that the U.S. brings home a pair of dubs.
We also looked in on former Lions Alexandre Pato and Sebas Mendez and discussed their recent trophy with Sao Paulo.
Our mailbagbox featured questions about parenthood, the Orlando City rivalry with Inter Miami, and more. Remember, if there's anything — and we do mean anything — you want us to address on the show, just ask us by tweeting it to us at @TheManeLand with the hashtag #AskTMLPC.
Finally, we looked ahead to Saturday's matchup with CF Montreal at Exploria Stadium, providing our key matchups and our score predictions for the Lions' penultimate home match of the 2023 regular season.
---
Here's how No. 379 went down:
0:15 – A smattering of news from Orlando City and OCB, as well as a trophy for two former Lions.
20:14 – Our mailbagbox has some great questions this time out and we predict what will happen Saturday vs. Montreal.
SkoPurp Soccer Episode 25: Viviana Villacorta's Injury, the USWNT, NWSL Expansion, Angel City Preview, and More
Bad news for a Pride midfielder, the USWNT gets the sweep, a new team in Boston, and our Angel City predictions.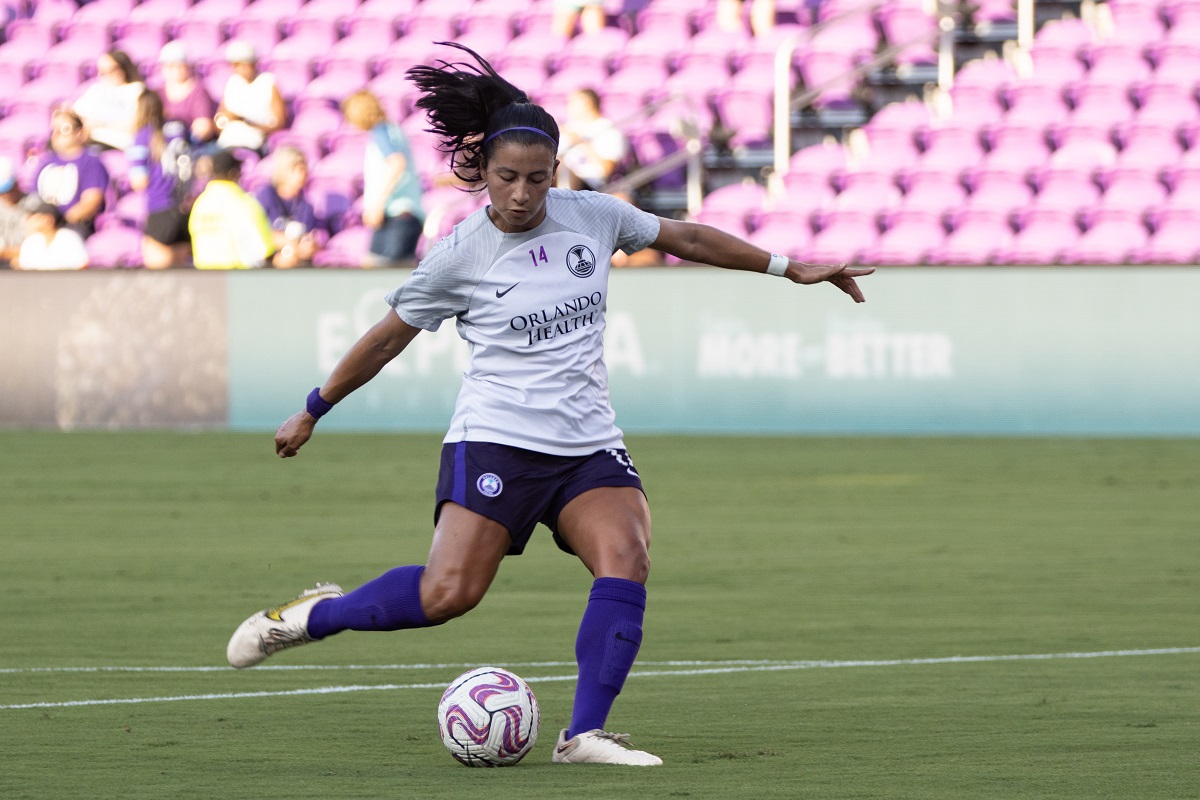 Sadly, the season has come to an end prematurely for one Pride midfielder. Orlando's Viviana Villacorta will miss the rest of 2023 with a torn ACL. This is the third season to end early for her due to injury and you have to feel for a young player who blossomed quite a bit this season. We discuss Villacorta's injury and what it means for the Pride.
With no Pride match to recap, we touched on the United States Women's National Team and its sweep of South Africa in a pair of friendlies without allowing a goal. We also waxed nostalgiac about the retirements of Julie Ertz and Megan Rapinoe, who have been icons with the squad during an extremely successful period.
This week's mailbagbox asked us questions about Carrie Lawrence and Adriana. Remember, you can ask us anything by hitting us up on Twitter at either @TheManeLand or @SkoPurpSoccer and using the hashtag #AskSkoPurp. Or you can visit our show page, scroll down, and fill out the handy form.
Following our mailbagbox activities, we turned our attention to a new NWSL team coming to Boston in 2026, the impending free agents on the Orlando Pride, and our key matchups and score predictions for the Pride's trip to play Angel City FC.
---
Here's how Episode 25 went down:
0:15 – Viviana Villacorta's season again ends early due to injury and the USWNT racks up two more shutout victories.
16:18 – Our mailbagbox questions are still fresh a week later!
33:50 – Boston gets an expansion franchise, the Pride's free agents, and a look ahead at Angel City.
PawedCast Episode 378: Inter Miami Rewind, OCB Wins on Decision Day, Jack Lynn's Golden Boot Chase, and More
The Lions draw the Herons at home hours after OCB's Jack Lynn secures a share of the MLS NEXT Pro Golden Boot.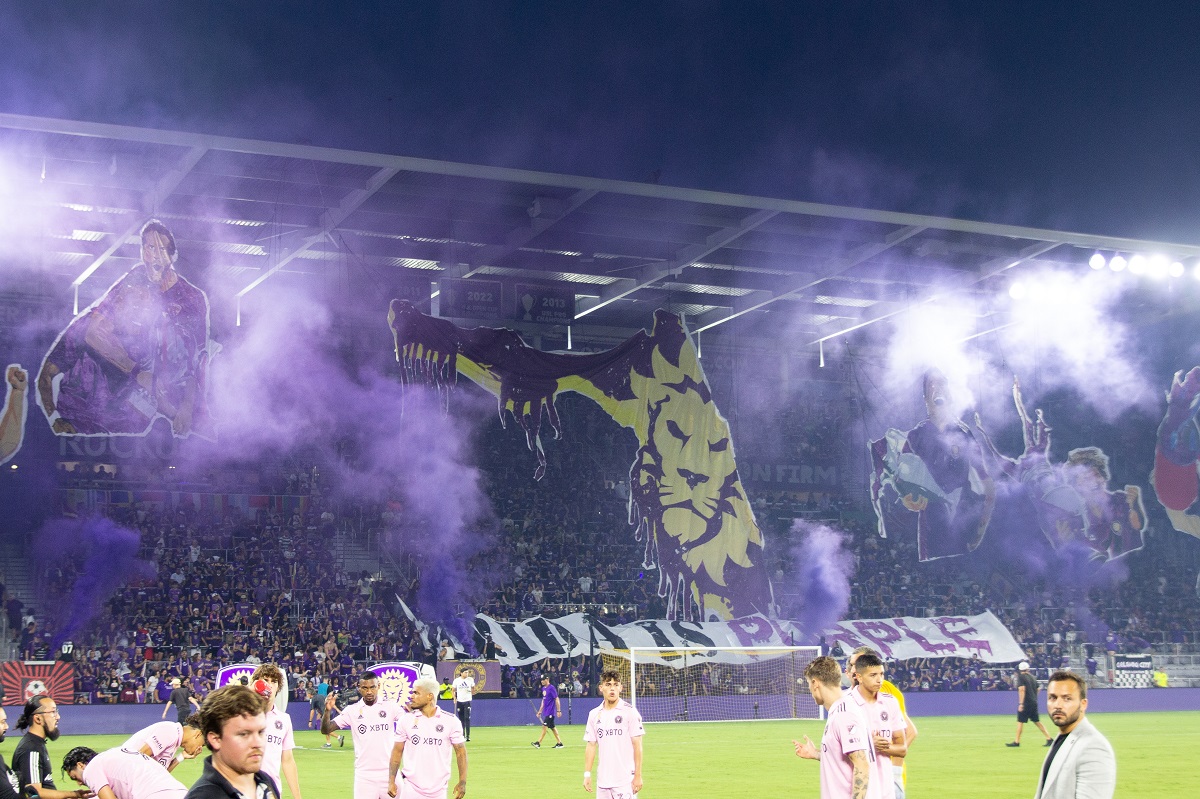 Orlando City didn't have to face Inter Miami's "big three" of Lionel Messi, Sergio Busquets, and Jordi Alba, but still fell behind and had to have a Duncan McGuire cannon shot to rescue a point at home. It wasn't that the Lions played poorly per se, it was just that they struggled to put chances away, which can happen during the season. Miami did the same a time or two, and ultimately both teams looked like tired groups that were playing on short rest again. (They were.)
On this episode, we break down Orlando City's 1-1 draw, with the curious and gutless officiating that once again helped the Herons keep 11 men on the pitch — something Tomas Aviles was determined to prevent in his 45 minutes of wearing the ugly, pink uniform on Sunday night. We also make our selections for Man of the Match (we were unanimous), and tell you which Lion made the MLS Team of the Matchday.
After our opening segment, we check our mailbagbox, only to find it surprisingly empty. Remember, if there's anything — and we do mean anything — you want us to address on the show, just ask us by tweeting it to us at @TheManeLand with the hashtag #AskTMLPC.
OCB closed its MLS NEXT Pro regular season with a 2-1 win at home over FC Cincinnati. We discuss the Young Lions' victory and dive into Jack Lynn's wild pursuit of the league's Golden Boot. He ended up getting it, but some odd things happened to keep him from having to share it with two other players.
---
Here's how No. 378 went down:
0:15 – Orlando City didn't win against Inter Miami, but the Lions also didn't lose.
20:47 – Our mailbagbox is empty, and we discuss OCB's win on Decision Day and Jack Lynn's pursuit of the Golden Boot.