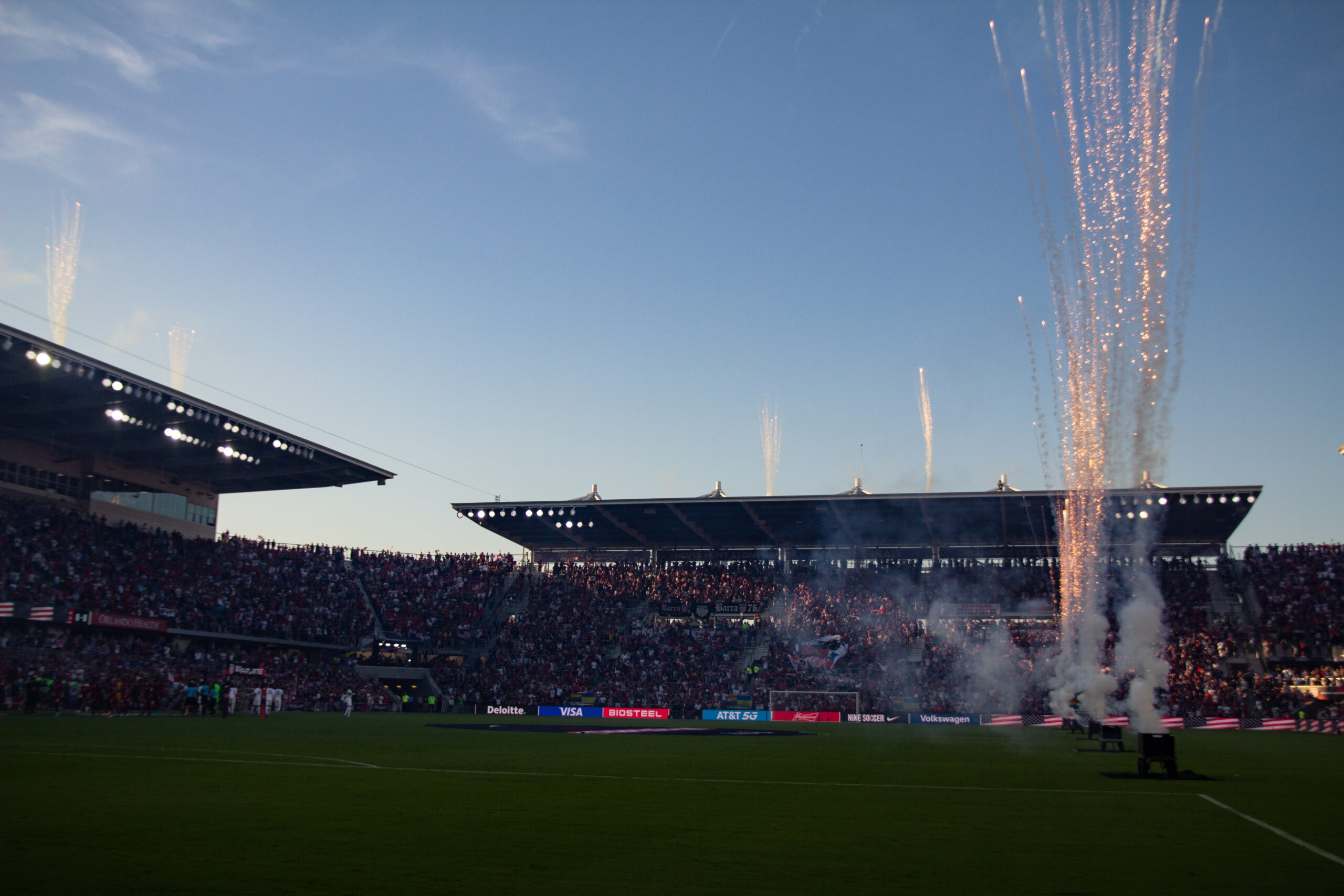 Happy match day, everyone. It's been a couple weeks. I almost forgot what it felt like to wake up on a Saturday without a sense of dread. Almost.
The Lions visit FC Dallas tonight, riding a three-game scoring drought. I'm sure it will be fine, since Orlando has never scored a goal against Dallas. The last trip to Dallas resulted in the firing of Adrian Heath. Yeah, it'll be fine. In fact, let's check on the latest injury update.
Back out at Orlando City training. Jonathan Spector (back tightness) isn't out here, but I'm told he's training inside. Uri Rosell (ankle) and PC (hamstring) are to the side, running. Adam Grinwis (infection) isn't out here.

— Jordan Culver (@JordanCulver) October 5, 2018
[Sigh.]
Anyway, let's waste some of your morning by giving you some stuff on the internet to read.
Budalic Supportive of O'Connor, Understands Fan Frustration
Orlando City GM Niki Budalic spoke with prosoccerusa.com and among the topics of discussion were his backing of Head Coach James O'Connor, the negativity surrounding this long, tough season, and the hunt for a director of scouting. Budalic said JOC is 100 percent the man in Orlando, so O'Connor got the old vote of confidence. Still, I expect he'll survive the off-season and get a chance to put his stamp on the team and lead it through training camp.
"What I would say is we understand their perspective," Budalić said about fan frustrations. "We understand the passion they have for this club and this team. We understand the urgency. We understand the demand to improve. I know that James has been a really good leader in trying to establish that demand of expectations. That's cascading through the organization, as well, in soccer operations.

"We are working hard to change the situation and we feel confident we'll get it right."
O'Connor Still Trying to Get His Ideas Across
When the Lions take on Dallas tonight, it'll be interesting to see who lines up to start the match. Changing lineups have been a constant this year, due to injuries as well as coaching changes, but the new gaffer has been trying to assess what he actually has and who can play the way he wants them to. That work, apparently, is still in progress. 
"I think some have, I would say, a good understanding of what we want," O'Connor said.

"I think some maybe have a decent understanding and some have a lot to do. It's like everything. You always have three facets. You have people that really understand, some that are maybe in between and some that are still struggling to get a real grip and understanding of what we're expecting."
Two More Pride Players Head to Oz
We already knew Rachel Hill was returning to Perth Glory, but a couple of her Pride teammates are joining her in the W-League. The Brisbane Roar announced that Chioma Ubogagu and Carson Pickett will be joining them for the NWSL off-season. For Pickett, it's a return for her second season in Brisbane, but it'll be Chi's first season of play down under. Hopefully both will come back in great form. We wish them both a successful and healthy season.
A Look at the OCSC-Montverde Connection
A lot of eyebrows were raised when Orlando City moved its development academy operations to the Soccer Institute at Montverde Academy (SIMA), but with the announcement of OCB returning to the USL to play in the new third division also taking place at Montverde, the shape of the academy pipeline is starting to take shape. Players will develop and get their schooling at Montverde, then move up to the USL D3 side, and, hopefully, then on to the first team. But as this story by Lucas Casas illustrates, there's more to the Montverde experience than soccer.
Free Kicks
If you want to apply for the Orlando Pride head coaching position, here are the requirements and responsibilities.
Speaking of the Pride, Shelina Zadorsky got a step closer to World Cup qualification as Canada struggled past Jamaica, 2-0 last night. Zadorsky started and went the full 90. Nichelle Prince scored a brace for Canada. Costa Rica beat Cuba, 8-0, in the other match. The USWNT takes on Panama tomorrow.
Canada wins its first match at the Concacaf Women's Championship!#CANWNT #CWC pic.twitter.com/30yZTzmNkG

— Canada Soccer (@CanadaSoccerEN) October 6, 2018
In addition to Christian Pulisic being out, Tyler Adams will also miss the upcoming USMNT friendlies. Dave Sarachan has called up Philadelphia's Fafa Picault.
According to reports, Jose Mourinho will be fired by Manchester United regardless of this weekend's result against Newcastle. With Mo gone, maybe the technical director will buy some real center backs.
Sebastian Giovinco finally got another Italy call-up.
David Beckham and Luis Suarez met up and caused great agitation in the soccer world. If Suarez joins Inter Miami, I wonder which Lion he'll bite first. My money is on Cristian Higuita.
Those born on this date include REO Speedwagon singer Kevin Cronin (1951), football's Tony Dungy (1955), actress Elisabeth Shue (1963), alt rocker Matthew Sweet (1964), Anathema guitarist/singer Daniel Cavanagh (1972), basketball's Rebecca Lobo (1973), and Arcade Fire's William Butler (1982).
---
That's all my time this morning. Don't forget to check back throughout today for full coverage of Orlando City's match at FC Dallas tonight at 8 p.m.
Lion Links: 6/6/23
Lions earn weekly honors, OCSC headed in the right direction, Kylie Strom lands on NWSL Best XI of May, and more.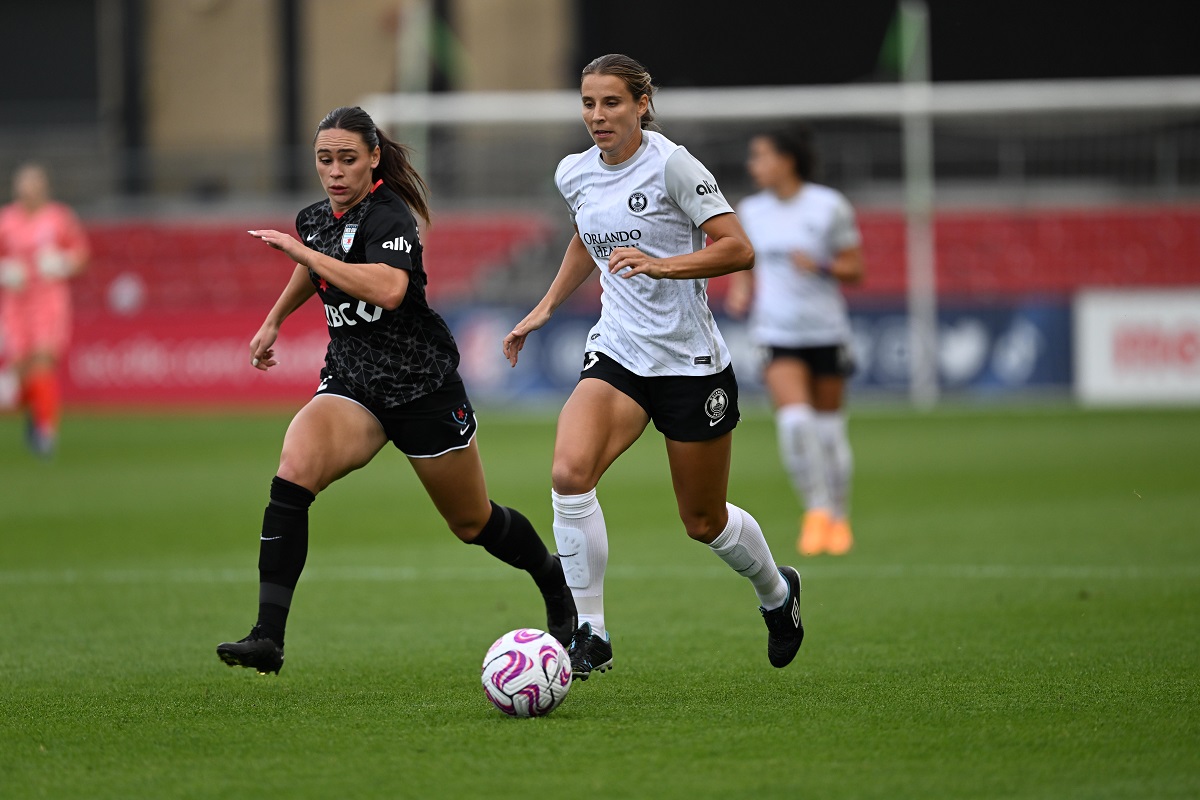 Happy Tuesday, everyone. I got absolutely clattered during my Sunday league game over the weekend, and I've been hobbling around ever since. Fortunately, my fingers still work just fine, because there are plenty of things to talk through this morning. Let's get after it.
Lions Earn Weekly Honors
Orlando was well represented on the MLS Team of the Matchday following a 3-0 victory over the New York Red Bulls Saturday night. Facundo Torres and Ivan Angulo were both named to the starting lineup, while Oscar Pareja was given the nod as head coach. Torres scored two goals and Angulo recorded a goal and an assist in the victory. Dave Rohe gave Torres a 7.5 and Angulo an 8, along with the Man of the Match award, in our player grades. It was nice to see other people take notice of the performances they put in. Keep up the good work, fellas!
OCSC Heading in the Right Direction
Orlando City got the complete performance that it's been looking for in recent weeks, and Oscar Pareja is very pleased with what he saw from his team. He went out of his way to highlight the fact that the Lions stayed vigilant and didn't relax and give up a goal as the game went on, something that's been a problem at times this year. While Pareja said that things aren't perfect yet, he and Torres were both of the opinion that the team is playing better lately, and Torres said that Saturday was OCSC's best performance of the season.
Kylie Strom Earns Monthly Plaudits
Orlando Pride defender Kylie Strom has been named to the NWSL Best XI for the month of May. Strom started in each of the Pride's four matches during May and went the full 90 minutes in all but one of them. She helped anchor a back line that only gave up two goals during those four games, but the highlight of her month came during the team's home game against the Washington Spirit. Strom scored the winning goal in the second half as the Pride handed the Spirit their first loss of the season. Here's hoping she continues the good form!
Fines and Bans Proposed for Vinicius' Abusers
The four men accused of hanging an effigy of Vinicius Jr. from a bridge are set to have hefty punishments levied against them. Spain's anti-violence commission has proposed fines of €60,001 and two-year stadium bans as a result of their actions. Additionally, the three men accused of racially abusing the Brazilian winger during a match against Valencia may be given fines and a one-year stadium ban as well. All seven were arrested and, although they've been released, could still face criminal charges, although that would be unprecedented. The Real Madrid player has suffered repeated instances of racial abuse since arriving in Spain. Hopefully the punishments will do something to deter the ugly incidents from occurring.
Free Kicks
Orlando City has picked up more points on the road than any other team in the Eastern Conference.
---
That's all for me today. Y'all stay safe out there.
Lion Links: 6/5/23
Torres could be turning the corner, lights go out on OCB, U-20 USMNT knocked out of World Cup, and more.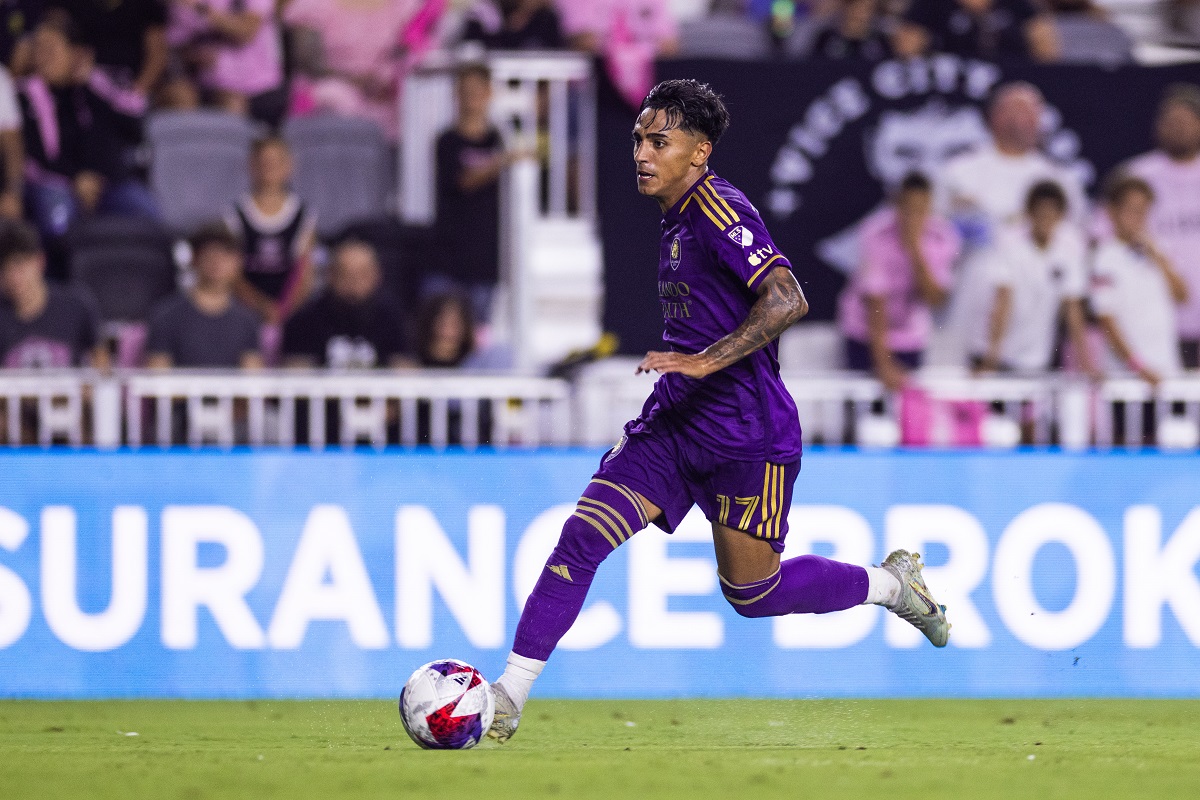 Merry Monday morning, Mane Landers. It was quite the packed weekend of soccer, so I won't blame you if you're a little tired starting out your week. Orlando City's victory over the New York Red Bulls was certainly the highlight, and I hope the Lions' form continues next weekend when I come down to Exploria Stadium for the match against the Colorado Rapids. Let's get to the links.
Torres Could Be Turning a Corner
Facundo Torres scored a brace in the match against the New York City Red Bulls on Saturday night, and perhaps it is the type of performance that will kick his season into gear. We saw the same thing last season, as Torres started slowly but came on in the second half of the season. Hopefully, Saturday's match serves as notice he is about to do the same in 2023.
Torres' two goals doubled his production on the season, with three of the four goals coming against the Red Bulls, and two of them on penalty kicks. Orlando City has desperately needed Torres to find his form. His performance earned him a nomination for MLS Player of the Matchday, so vote early and vote often.
Toronto FC II Turns Lights Out on OCB
OCB traveled to the Great White North to take on Toronto FC II at York Lions Stadium in Toronto, Ontario. It was a difficult night for the Young Lions as Toronto took an early lead and then doubled it before the end of the half. Mason Stajduhar made the start for OCB since Javier Otero was on international duty with Venezuela, but he was unable to help OCB, as the team in front of him played poorly.
After Toronto scored the third goal of the match to go up 3-0, the lights in the stadium went out, much like the hopes of any chance at a comeback for the Young Lions. It was supposed to be a short delay, but that was not the case. Ultimately, lights or no lights it was a night to forget for OCB. The lights never came back on and the match was abandoned and ruled a 3-0 final due to a local curfew. Sean Rollins has your partial match recap.
U-20 USMNT Crashes Out of the U-20 World Cup
The U-20 USMNT team lost 2-0 to Uruguay in the quarterfinal match of the FIFA U-20 World Cup, continuing a trend of the U.S. bowing out in the same round. Heading into the match, the U.S. hadn't given up a goal in the competition. That all changed in the 21st minute, when Uruguay's Anderson Duarte scored to put his side up early. The U.S. didn't help their cause in the second half thanks to an own goal by Joshua Wynder. Even when the U.S. started to get chances on goal, they would be blocked by their own teammates or take a bounce the wrong way. It was as if all the good luck and quality the team played with to get to the quarterfinal was turned against them. It was fun while it lasted.
U-20 USWNT Falls to Mexico in Concacaf Final
Two days after qualifying for the U-20 Women's World Cup, thanks to a 2-1 win over Costa Rica, the U-20 USWNT lost to Mexico in the Concacaf U-20 Women's Championship match by the same 2-1 score. Both teams left it late, with Mailin Orozco starting the scoring for Mexico and Onyeka Gamero equalizing for the U.S. A bit of poor defending allowed Mexico to get the game winning goal from Fatima Servin in the 87th minute.
Free Kicks
The U-16 Men's Youth National Team closed out the 2023 International Dream Cup with a 2-1 win over the U-16 Nigeria Youth National Team. Orlando City academy goalkeeper Zackory Campagnolo got the start for the U.S.
Former Lion Cyle Larin's Real Valladolid were relegated to La Liga 2 thanks to a final day 0-0 draw with Getafe. Larin Lead Real Valladolid with seven goals on the season in only 13 appearances.
LAFC took on Leon in the second leg of the Concacaf Champions League final Sunday night. Leon came into the match up 2-1 on aggregate and won the 2023 Concacaf Champions League.
During the Concacaf Champions League match, Aaron Long attempted a header for LAFC and had to be subbed off due to concussion protocols. It's a good example of why the protocols are in place.
Israel shocked Brazil, defeating the favorites 3-2 in the quarterfinal of the U-20 World Cup. This is Israel's first appearance at the competition and the team will now face Uruguay in the semifinals.
There were much bigger names in the $1 million, 7v7 The Soccer Tournament, but in the end it was Newtown Pride that captured the prize, outlasting teams like Wrexham AFC and a team made up of former USWNT players (which lost to Wrexham, 12-0). The club, which beat SLC FC in the final, will donate a portion of their winnings to Sandy Hook Elementary School charities.
Folarin Balogun scored in his final match for Reims in Ligue 1 and is now looking forward to a call-up to the USMNT at the Nations League competition.
---
That will do it for today. If you make it either the Orlando City or Orlando Pride match this weekend, I hope to see you. Please say hello.
Lion Links: 6/3/23
The Orlando Pride hit the road, OCB players called up, USMNT U-20 squad can make history, and more.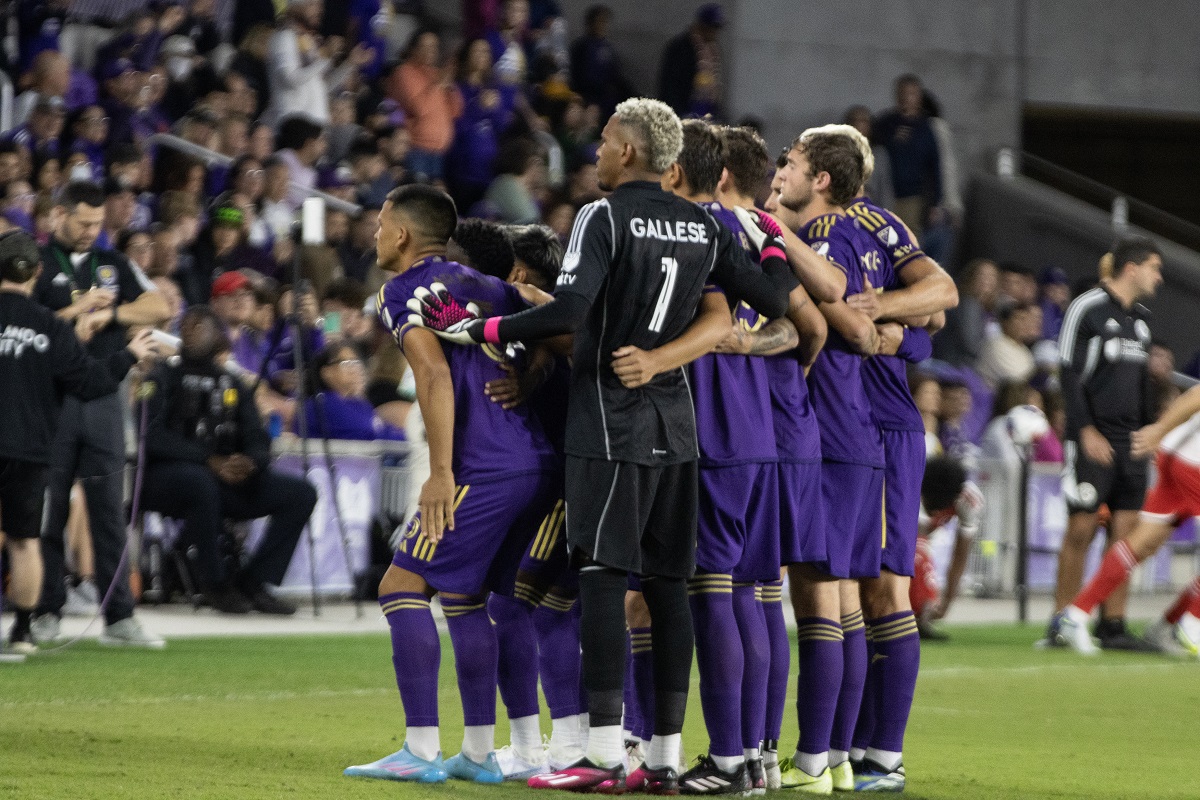 Merry match day morning, Mane Landers! I hope you have multiple screens ready as both Orlando City and the Orlando Pride are in action this evening. Hopefully, it will be a weekend of better results for the clubs, as both are coming off difficult results. It's been a busy week for me already and it won't slow down anytime soon, so enjoying matches is a nice break. Let's get to the links.
Orlando Pride Start a Busy Stretch
The Orlando Pride are heading west to play the Houston Dash tonight, followed by an NWSL Challenge Cup match against NJ/NY Gotham FC on Wednesday, and then back to Exploria Stadium to host the Portland Thorns next Sunday. Three games in nine days will test the club's depth and it's reasonable to expect a heavily rotated side in the Challenge Cup match. The Pride enter tonight looking for a second straight win over the Dash. To make that a reality the Pride will need to create and this time convert on the chances on goal.
OCB Venezuelan Call-ups
Goalkeeper Javier Otero and fullback/winger Moises Tablante have been called up to the Venezuelan National Football Team for a pair of friendlies this month (translate). Venezuela will face Honduras on June 15 in Washington, D.C. and Guatemala at Rentschler Field on June 18 in East Hartford, Connecticut.
Orlando City B may only be without them for one match, but the team will certainly miss the pair during the time they are on international duty. Otero has been very good in goal, and Tablante has been contributing to the attack. Of course, it is an honor for both to represent their national team and we wish them well.
Pride Month Kicks Off
Both Orlando City and the Orlando Pride are celebrating Pride Month with logo changes for both squads. The Pride will be hosting the "Pride in our City" match against the Portland Thorns on June 11 in tribute to the victims of the Pulse Nightclub tragedy.
The Lions and the Pride are only two of many other sports teams to recognize and celebrate the LGBTQIA+ communities in June. Other teams include the Wilf-owned Minnesota Vikings and Florida-based Major League Baseball club, the Tampa Bay Rays.
USMNT U-20 Opportunities
When the U-20 USMNT squad meets Uruguay on Sunday there is the possibility that some of the players will also make an appearance for the senior squad in the 2026 World Cup. It's also possible that this team can advance, possibly to the final. If so, they will make history. If the team makes it past Uruguay either Brazil or Israel will await in the semifinal. Of course, the U.S. is not the only team in Argentina with a path to the trophy.
Free Kicks
---
That will do it for today. Check back for our coverage of both Orlando City and the Orlando Pride. Vamos Orlando!