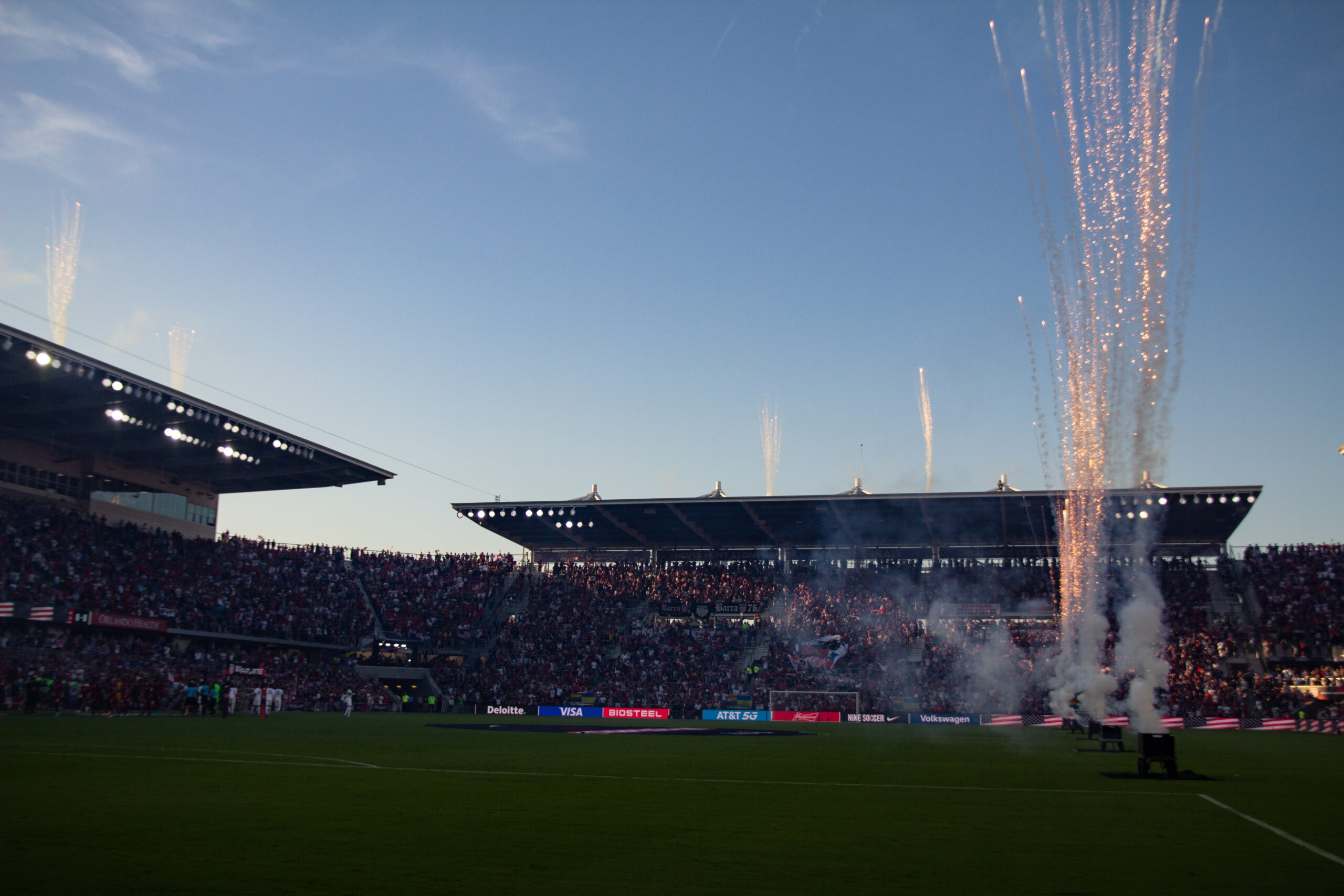 Happy Thursday, everyone. It's been a while since I last did Lion Links but here I am, writing them up to drop on the morning of my 16th wedding anniversary (happy anniversary, Jamie!). While we wait for the end of the week to see what fate awaits our teams (OCB on the road Friday at FC Tucson, Orlando City at Montreal on Saturday, and the Pride at home Saturday night against the Courage), here's some reading material to help you start your day.
There's a lot to get to, so let's get started.
Marcelo Neveleff Hired to Lead Orlando City Academy, OCB
On what turned out to be an extremely busy Wednesday for news out of Orlando City SC, one of the biggest items was the hiring of Argentine coach Marcelo Neveleff. The former New England Revolution assistant coach is the new OCSC Academy Director. Neveleff will report directly to Executive Vice President of Soccer Operations Luiz Muzzi and will also oversee OCB's operations.
During his time in New England, Neveleff worked with U.S. Soccer as both a technical advisor for the Boys' Development Academy and as an assistant for the U-20 Men's National Team. In 2017, he was part of a staff that helped lead the U-20s to win the CONCACAF U-20 Championship.
Neveleff has a lot of developmental experience, having served as technical director for powerhouse South Florida youth club Weston FC from 2009 to 2015. On the surface, this looks like an excellent hire by Muzzi and the club.
If you are, like me, wondering what this means for OCB GM Mike Potempa, well, I should be talking with Muzzi in the next couple of days and I'll be asking about that and lots of other stuff, so stay tuned.
Lions, OCB, and Development Academy All Moving to Osceola Heritage Park
At the end of the 2019 season, Orlando City SC will be moving its MLS side, USL League One team, and development academy all to the club's new training facility. The two professional teams will move from their current locations at Sylvan Lake Park and Montverde Academy after conclusion of the 2019 season. The academy will relocate at the start of the 2019-2020 academic year. The new facility at Osceola Heritage Park will feature four soccer fields — three natural grass and one artificial turf. The MLS side will use two of the grass fields, with OCB and the academy sharing the other grass pitch and the turf field.
"We are very excited and appreciative that the club has decided to increase its already considerable investment in the new training complex, showing its commitment to the development of our youth players and the future of Orlando City. The move to Osceola is a huge step for this club," Orlando City EVP of Soccer Operations Luiz Muzzi said. "I think it's a huge step for the club, for the first team, for the youth, for OCB and for the whole development pyramid of the club. It gives us the ability to bring the youth together under the same roof – seeing the first team, interacting with the first team and why not training with the first team?"
This total integration of the club has Muzzi's fingerprints all over it and it should make for a more competitive atmosphere and provide the players at all level with a feeling of connectivity.
A new home for everyone. #VamosOrlando pic.twitter.com/4xrxL0HjvS

— Orlando City SC (@OrlandoCitySC) May 29, 2019
Orlando Pride Will Also Get New Customized Training Facility
The facility news doesn't stop with the academy, OCB, and the MLS side. The club's NWSL side, the Orlando Pride, will get a new, customized training facility at Sylvan Lake Park after 2019. The club is calling it the "first training facility in the NWSL that is tailored to and used only by a women's team."
"I think this [move] is building the sustainability of the club and of the franchise and it shows that, you know what, we're here to stay," Orlando Pride General Manager Erik Ustruck said. "We're showing a commitment to Seminole County, we're showing a commitment to the Pride and that vision becomes global. This isn't only for the immediate future and the current team, but it's also to become a destination for the future of the club, for the future of the franchise and to be able to attract top-class players from around the world and within the NWSL."
The Pride will have access to the same perks that the MLS team has — two grass fields, a gym, a meal room, a film room, a players' lounge, and a locker room "designed to replicate the team's locker room at Orlando City Stadium."
This is a big upgrade over the team's current home at Seminole Soccer Complex, a fantastic bit of news for Pride fans, and a great recruiting tool to land players in the City Beautiful.
Nani Would Rather Talk About the Next Game than the Playoffs
Orlando City captain and leading scorer Nani said he gets asked a lot about the playoffs but he wants the focus to be on winning the next match.
"I've been learning a lot since I arrived," Nani, 32, told Omnisport. "We are ambitious and we want to be more ambitious every season. We want to achieve better goals. "We want to be among the best teams in the league. But every time I've been doing interviews, everyone asked if it's possible to reach the play-offs. I don't think it's a good conversation at the moment because it hasn't helped until now.

"We must start focusing on each game, play our best because we have a good team. We showed already we can do it. I think it's better to take some pressure off our team and club and believe we can go far. Obviously, we will arrive there but if we take off this pressure, things will go much better during the season. It will be less stressful on the young players especially and this can help."
Makes sense to me. If you keep winning the next game, then the next, the playoffs will eventually take care of themselves.
Free Kicks
Orlando Sentinel and ProSoccerUSA.com writer Jordan Culver covered his last training session before moving on to a new chapter in his career. I've personally enjoyed working alongside Jordan — and his expansive bow tie collection — since he arrived on the Orlando City beat and it was good to see the club honor him.
Also, James O'Connor presented a parting gift to @JordanCulver on his last day of full media availability. pic.twitter.com/ffbdvQ9tnp

— Austin David (@AustinDavid22) May 29, 2019
It's always nice to see the club doing great work in the community, so it was quite heartwarming to hear that members of Orlando City and the Pride paid a surprise visit to a local youth goalkeeper battling cancer.
We heard a local youth goalkeeper was taking on cancer at @APHospital so we brought a special crew to surprise him! @orlandohealth | #FaceOfCity pic.twitter.com/EhU9DRm8cQ

— Orlando City SC (@OrlandoCitySC) May 29, 2019
Sports Illustrated is honoring the USWNT with six collectible covers in their World Cup preview issue. Grab yours before they're gone.
They're out to dominate today while inspiring the stars of tomorrow.

The *entire* @USWNT is featured across six collector covers for our Women's World Cup preview issue 🙌 https://t.co/7Xot4FM4uy pic.twitter.com/SseaZKZYvW

— Sports Illustrated (@SInow) May 29, 2019
MLS and Liga MX have announced the "Leagues Cup," a new competition consisting entirely of meaningless friendlies that will further congest the fixture schedule.
Former Lion Jose Villarreal has landed with Las Vegas Lights FC.
Those born on this date include Loony Tunes cartoon voice actor Mel Blanc (1908), restaurant founder Bob Evans (1918), Chicago Bears legend Gale Sayers (1943), actor and podcaster Stephen Tobolowsky (1951), Star Trek: The Next Generation and Deep Space Nine actor Colm Meaney (1953), basketball coach Billy Donovan (1965), Idina "Elsa from Frozen" Menzel (1971), baseball's Manny Ramirez (1972), NASCAR's Clint Bowyer (1979), and Steven Gerrard (1980).
---
That's all my time for this morning. Enjoy your Thursday, everyone!
Lion Links: 11/30/23
Orlando City faces big questions, Matt Miazga suspended, Emma Hayes meets USWNT for first time, and more.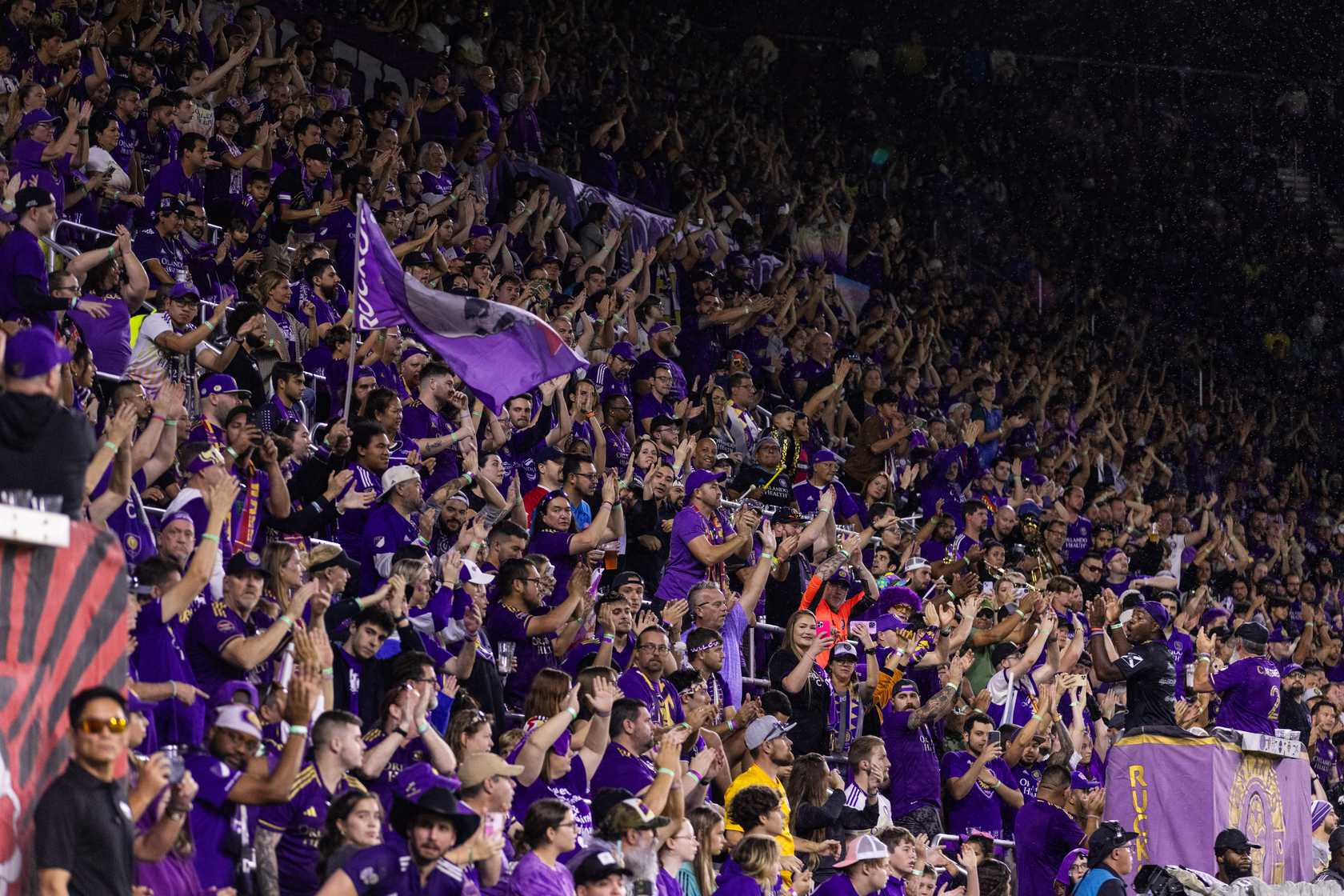 November is finally coming to a close. It's been a bit of a rollercoaster of a month for me, with highs, lows, and many things in between. All in all, I'm pretty glad it's nearly over, although I expect December to be similarly hectic. At least this weather is allowing me to break out some winter clothes and turn on the fireplace in this new apartment. I'm not sure why a fireplace was installed in a Floridian apartment, but I'm not complaining. Let's dive into today's links!
Big Decisions Await Orlando City
With Orlando City's season over, attention now turns to a critical off-season for the club. Head Coach Oscar Pareja is out of contract after leading the Lions to the playoffs for the past four years. The club will also need to decide if it will exercise the 2024 options on the contracts of both Executive Vice President of Soccer Operations and General Manager Luiz Muzzi and Technical Director and Assistant General Manager Ricardo Moreira. All three have orchestrated Orlando's transformation that's included winning its first trophy, having its best season this year, and qualifying for both the Concacaf Champions League and Champions Cup. Potentially transferring Facundo Torres to Europe, filling the empty Designated Player slot, and deciding which players to bring back for 2024 are also on the agenda. However, figuring out who will lead the Lions into this exciting next chapter is paramount. Personally, I think the club should do everything in its power to keep the people who brought Orlando to this point.
Matt Miazga Suspended for Three Games
FC Cincinnati will be without MLS Defender of the Year Matt Miazga for Saturday's Eastern Conference final, as he was suspended by MLS for three games due to his misconduct after the match with the New York Red Bulls on Nov. 4. Miazga was also fined an undisclosed amount and will undergo a behavioral assessment as part of the league's Substance Abuse and Behavioral Health Program. Following that aforementioned playoff match, reports surfaced that Miazga gained unauthorized access to an area reserved for the referees and acted aggressively. Any suspended games not served during Cincy's playoff run will carry over into the 2024 season, although Miazga can petition for a reduction based on compliance with recommended treatment plans.
Emma Hayes Meets With USWNT Players and Staff
Emma Hayes, who was hired as the next United States Women's National Team Head Coach earlier this month, made the trip to Florida to meet the team for the first time. Although she won't be coaching the team for its upcoming pair of friendlies against China, she collaborated with interim head coach Twila Kilgore on the latest training camp roster and will continue to work with her until taking over in May. There won't be much time between Hayes' official start date and the 2024 Summer Olympics, making these moments of face time between player and future coach all the more important. USWNT captain Lindsey Horan spoke on the team's goals after meeting Hayes for the first time.
"There's so much talent in this team, and I don't think the world has seen enough of it yet just because we need to go out and show it," Horan said. "We need to be able to mesh together and show everything that we have, and what we're all about, and how we can really collaborate and play together — be more of a team and be a powerhouse again.

"It's going to be exciting for us to have her and see what she can do with this team and how she can help us moving forward."
Ricardo Pepi Sends PSV Into Champions League Knockout Stage
PSV Eindhoven clinched its spot in the next round of the UEFA Champions League in dramatic fashion, with American forward Ricardo Pepi scoring the winner in a 3-2 comeback win over Sevilla in Spain. Trailing 2-0 in the second half, American left back Sergino Dest provided the assist on PSV's first goal and Pepi found the winner in stoppage time, with fellow American Malik Tillman also coming off the bench. From his little flick to send a teammate forward to his run and clinical header, it was a great goal by the 20-year-old.
Elsewhere in the Champions League, Arsenal beat Lens 6-0 to advance, Real Madrid won 4-2 against Napoli to win its group, and Real Sociedad played to a scoreless draw with RB Salzburg. Manchester United remains in last place of its group after a 3-3 draw with Galatasaray, with goalkeeper Andre Onana unable to stop Hakim Ziyech from scoring off of two free kicks. All's not lost for United though, as it can still qualify for the round of 16 by beating Bayern Munich at home so long as the other match ends in the group ends in a draw. It all makes for what should be an exciting final matchday in the group stage.
Free Kicks
---
That's all I have for you today. I hope you all have a wonderful Thursday and rest of your week!
Lion Links: 11/29/23
Orlando Pride players called up by Brazil, MLS announces 2023 Best XI, latest MLS roster moves, and more.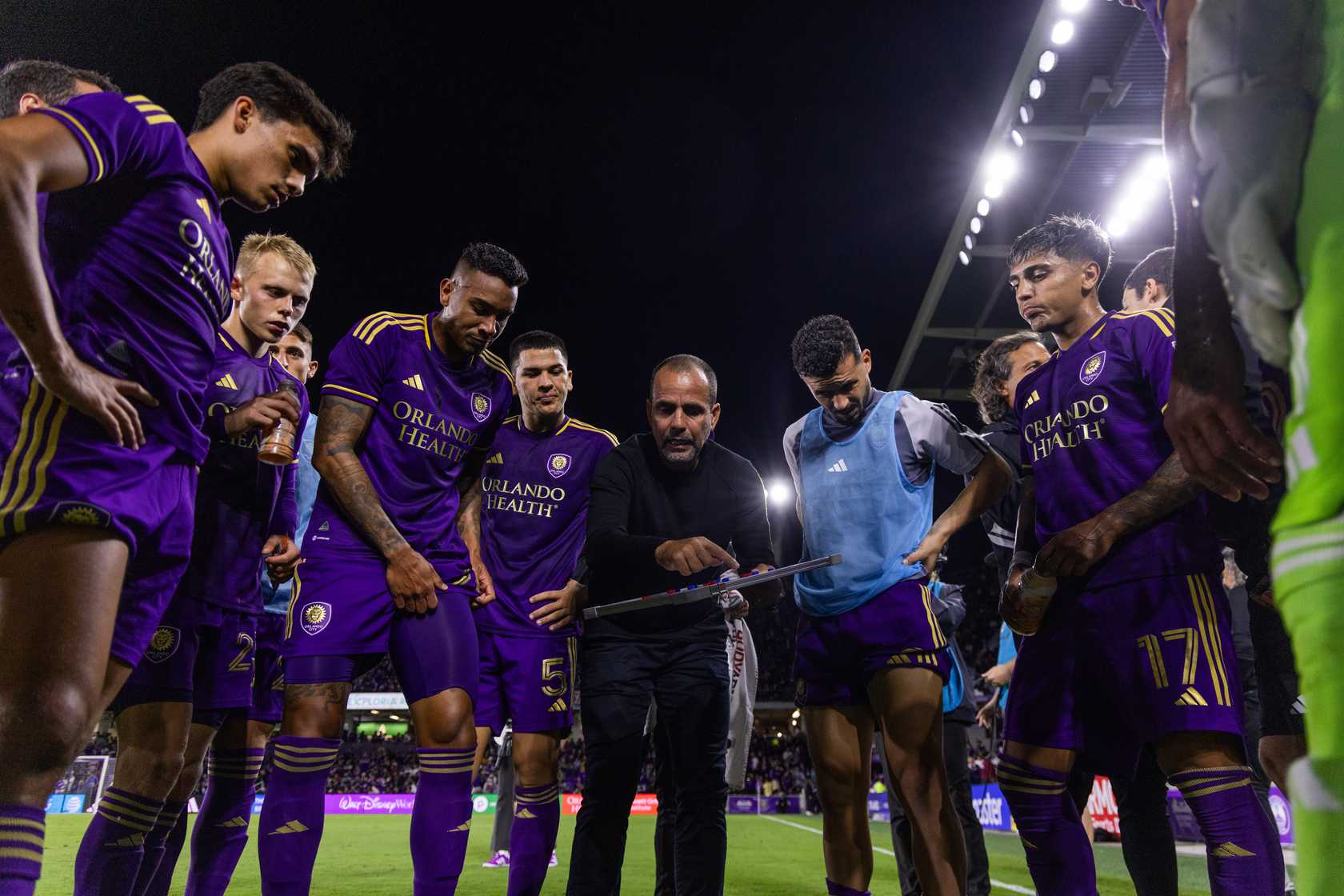 Hello, Mane Landers I hope all is well down in Florida. I've been very busy working throughout the holiday weekend at Under Armour. This week I'll be working at Wrigley Field for Winterland while getting ready to cover high school wrestling tomorrow night. There is plenty to cover today, so let's get to the links.
Pride Players Called Up By Brazil for Friendlies
Orlando Pride defender Rafaelle and forwards Marta and Adriana have been called up to the Brazil Women's National Team for its upcoming friendlies.
Brazil will play two matches against Japan on Nov. 30 and Dec. 3 in Sao Paulo before playing Nicaragua on Dec. 6 at Estadio Fonte Luminosa in Araraquara.
MLS Announces the 2023 Best XI
Major League Soccer announced its 2023 Best XI, recognizing the league's top players at each position. There were no Orlando City players selected for the team and eight players received the honor for the first time. Those players are St. Louis City's Roman Burki and Tim Parker, FC Cincinnati defender Matt Miazga, Atlanta United duo Thiago Almada and Giorgos Giakoumakis, Houston Dynamo midfielder Hector Herrera, LAFC's Denis Bouanga, and Columbus Crew forward Cucho Hernandez. Nashville SC's Hany Mukhtar made the Best XI for the third consecutive time, while teammate Walker Zimmerman was named to it for the fifth time. MLS MVP Luciano Acosta of FC Cincinnati rounds out the list.
Latest MLS Off-season Roster Moves
The Colorado Rapids announced their latest roster changes as they prepare for the the 2024 season under new Head Coach Chris Armas. The club exercised its options for defender Andrew Gutman, midfielder Ralph Priso, and forward Calvin Harris. The Rapids declined contract offers to seven players, with the most notable names being defender Steven Beitashour and goalkeeper William Yarbrough, although the Rapids are in discussions about re-signing Yarbrough. Elsewhere, the New England Revolution exercised the permanent transfer option on forward Tomas Chancalay, signing him to a Designated Player contract through 2026, with a club option for the 2027 season.
UEFA Champions League Roundup
Champions League action returned in Europe, as we get close to wrapping up the group stage in a couple of weeks. Manchester City overcame a two-goal deficit to beat RB Leipzig 3-2 and win Group G. Newcastle United had a chance to qualify for the round of 16 but gave up a late penalty to Paris Saint-Germain, which Kylian Mbappe converted to end the match in a 1-1 draw. Borussia Dortmund beat AC Milan 3-1 to book its spot in the knockout stage. PSG, Newcastle, and AC Milan are all still alive in Group F heading into the final matchday in December. Shakhtar Donetsk won 1-0 against Royal Antwerp and also still has a shot to advance on the final matchday. Lazio, Atletico Madrid, Barcelona, and Young Boys all won their respective matches as well. Today's matches include Manchester United on the road against Galatasaray, Real Madrid taking on Napoli, and Sevilla facing off with PSV Eindhoven.
Free Kicks
Concacaf has announced that BMO Stadium, Dignity Health Sports Park, Shell Energy Stadium, and Snapdragon Stadium will be the four venues that will host matches for the 2024 Concacaf W Gold Cup.
Barcelona midfielder Gavi will be sidelined for up to 10 months after undergoing knee surgery after suffering a torn ACL in his right knee.
The International Football Association Board approved a trial for sin bins, meaning players punished for dissent or specific tactical offense would be temporarily removed from the match for a set amount of minutes.
You have got to see this goal from Cwrt Rawlin FC in the Welsh seventh division.
---
That will do it for me today, Mane Landers. Enjoy your Wednesday and I'll see you next time.
Lion Links: 11/28/23
Luciano Acosta named MVP, Americans in action, scheduling news for U.S. national teams, and more.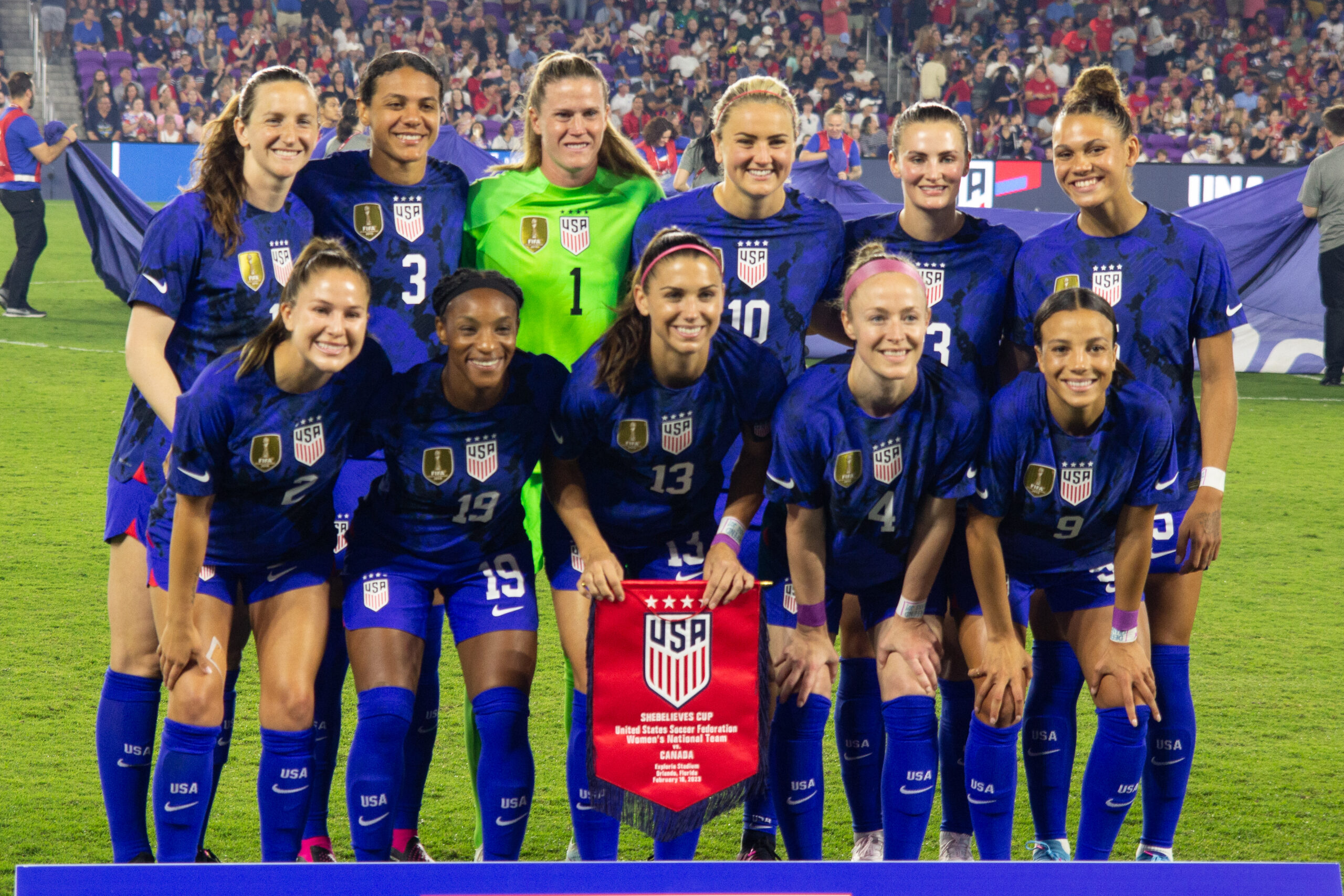 Happy Tuesday, everyone. I'm dragging a little today after having an extended period of time off for the Thanksgiving holiday, but there's no rest for the wicked and the only way out is through. With that being the case, let's get into today's news.
Luciano Acosta Wins MLS MVP
In a piece of news that plenty of people likely saw coming from several miles away, Luciano Acosta has been named Major League Soccer's Most Valuable Player. Acosta racked up 34 goal contributions during the regular season, finishing the 2023 campaign with 17 goals and 14 assists as the driving force behind his team's run to the Supporters' Shield. He was voted the best player in the league by quite some margin and won the award in a landslide, taking 60.37% of the votes to Denis Bouanga's 14.97% and Thiago Almada's 6.46%.
American Stars in Midweek Action
There are a number of United States Men's National Team players that will be in action this week, with several UEFA Champions League clashes highlighting the viewing slate. Christian Pulisic, Yunus Musah and AC Milan will face Giovanni Reyna's Borussia Dortmund today in a game with huge ramifications for both teams. Malik Tillman, Ricardo Pepi, and Sergino Dest may play in PSV Eindhoven's match with Sevilla tomorrow, and a win would likely go a long way to securing a place in the Round of 16. Additionally on Wednesday, Brenden Aaronson and Union Berlin have a chance to make a big move towards a place in the Europa League, as a win over Braga would leapfrog the German club into third place in Group C.
USMNT & USWNT Scheduling News
The USMNT will open its 2024 slate of games with a match against Slovenia on Jan. 20 in San Antonio. The match will fall outside of an international window, meaning that the January camp roster will largely be made up of domestic-based players. The USMNT has faced Slovenia twice before, with the most recent time being a 3-2 win in Ljubljana courtesy of a Jozy Altidore penalty kick.
While we already knew that the United States Women's National Team would play China PR on Dec. 5 in Frisco, we now know that one of the team's legends will be honored before the game. The U.S. Soccer Federation has announced that former Orlando Pride defender Ali Krieger, who stated in March that she will retire following the NWSL season, will be honored before the match. Krieger played 108 games for the USWNT and is a two-time World Cup winner with the team.
Notable Women's Players to Miss International Matches
A pair of high profile women's players will miss upcoming international games. First up, Sam Kerr will not feature in Australia's back-to-back friendlies against Canada due to a foot injury. Kerr has struggled with injuries this year and her availability was limited during this summer's World Cup.
Alexia Putellas will miss Spain's two Nations League matches against Sweden and Italy after picking up a left knee injury. Putellas had missed Euro 2022 due to an ACL tear, but was back to help her side win the World Cup several months ago. Fortunately for Spain, the team is well positioned atop its group and has enough players in the squad that it shouldn't feel her absence too keenly.
Free Kicks
A pair of Willian penalties and an early Alex Iwobi goal helped Fulham beat Wolverhampton, with American defenders Antonee Robinson and Tim Ream also starting.
New York Red Bulls forward Tom Barlow is reportedly headed to the Chicago Fire.
---
That's all I've got for you this morning. Y'all stay safe out there.