PawedCast Episode 168: D.C. & Crew Rewind, Philly Preview, Pride, OCB World and Gold Cups and More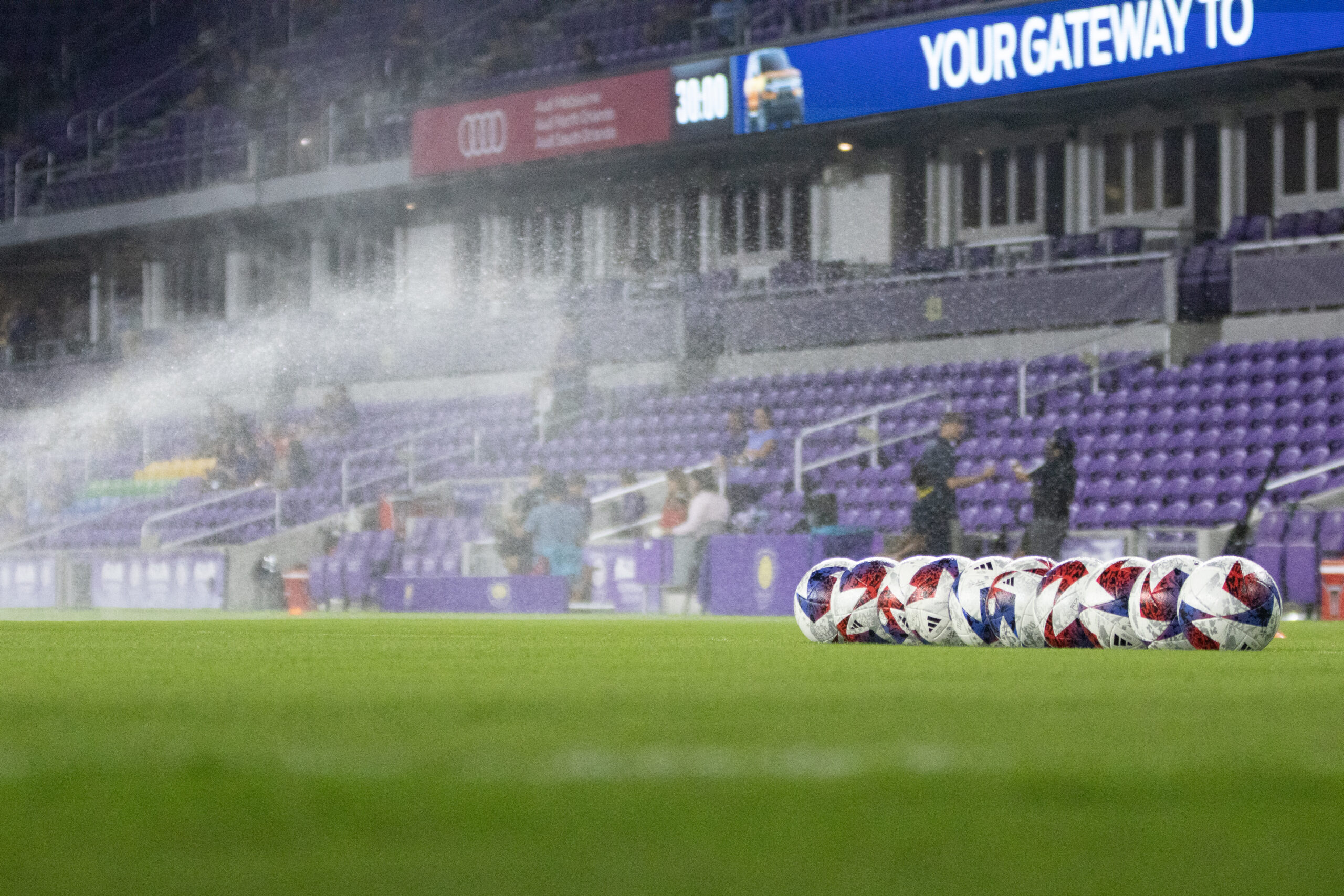 Orlando City split the two games on its recent road trip but played well enough to provide an unsettling amount of hope as we've reached the halfway mark of the MLS season. Had Brian Rowe strayed maybe two or three fewer steps from his goal on Wednesday we could be discussing four out of six points instead of three, but still, it was a decent road trip. We're breaking down the games.
The Pride and OCB didn't fare as well and that's not as much fun to discuss, but discuss it we shall. The Young Lions need their current break from league play, while the Pride could use a few more internationals back in the fold after a mistake-filled home loss to Chicago.
Our national teams are getting it done so far, with the USWNT squeezing past European powers France and England to reach the World Cup final, while the USMNT didn't look great in its first knockout stage match but still advanced to face Jamaica in the Gold Cup semifinals.
We look and see if there's anything in the mail bag this week, and we give you our key match-ups and predictions, as the Lions prepare for a home-and-home series against the conference-leading Philadelphia Union this week.
If there's something you want us to address on our next show, just ask by tweeting it to us @TheManeLand with the hashtag #AskTMLPC.
---
Here's how show No. 168 went down:
0:15 – We've got two big games to break down after Orlando City's trip to D.C. and Columbus and we'll give you our picks for Man of the Match for each.
43:05 – The OCB Minute is another sad one and things don't get much better in discussing the Pride's 3-2 home loss to Chicago. Plus, the USMNT and USWNT progress in their respective tournaments.
1:22:38 – We answer listener mail and we give you our key match-ups and predictions for both upcoming games against the Philadelphia Union.
PawedCast Episode 349: Orlando City-Red Bulls Preview, OCB-NYRB II Rewind, and More
The Young Lions stayed unbeaten at home and the senior Lions look to win consecutive road contests.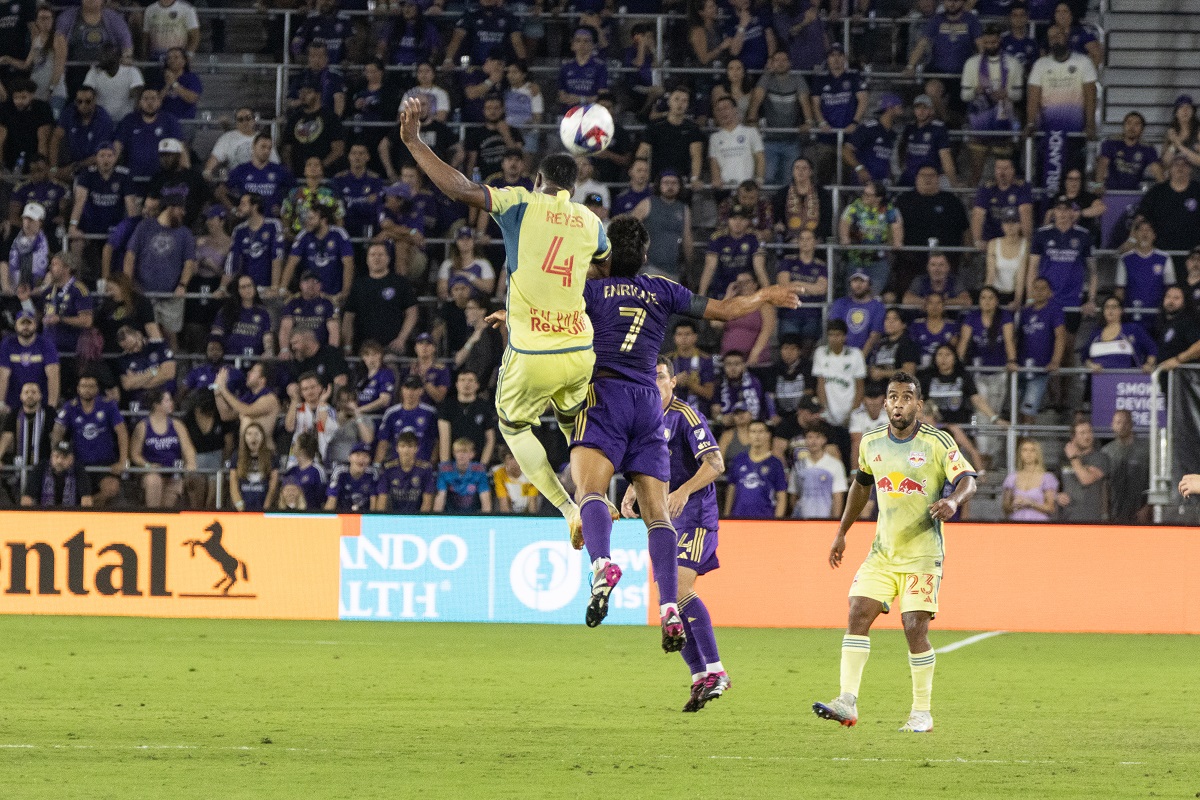 We decided to give everyone a little time off this week due to the Memorial Day holiday and so we have no special guest, however, we still had plenty to discuss.
Orlando City B took center stage early this week with a rare Monday night match against New York Red Bulls II. The Young Lions jumped out to an early lead, fell behind by halftime, and managed to stage a comeback to claim all three points. OCB remains unbeaten at home in 2023 after a wild match that of course featured some Jack Lynn heroics.
We discuss the Young Lions' win over the Baby Bulls and Lynn's torrid streak. Also, we've had more Shak Mohammed sightings recently, as the 19-year-old Ghanaian has been playing better of late with OCB and he scored his first professional goal on Monday night to win the match. It's a great sign from the Generation Adidas draft pick and we look forward to watching his continued development.
After our OCB recap, we opened up the mailbagbox to find a question about Ted Lasso. Don't worry, we handled it with care to keep listeners spoiler-free. Remember, if there's anything — and we do mean anything — you want us to address on the show, just ask us by tweeting it to us at @TheManeLand with the hashtag #AskTMLPC.
Finally, we previewed Orlando City's upcoming match Saturday night at Red Bull Arena. We included our key matchups and score predictions as the senior Lions take on New York on the road.
---
Here's how No. 349 went down:
0:15 – The Young Lions get top billing for this episode. That's new.
16:43 – The mailbagbox believes! Our thoughts on Coach Beard's revelation from the show's penultimate episode (without spoiling the revelation for those who are behind).
30:41 – Key matchups were unanimous and we've got score predictions for the Lions at the Red Bulls.
SkoPurp Soccer Episode 8: Chicago Rewind, Houston Preview, and More
The Pride dominated the Red Stars but left Chicago without any points, while a trip to Houston looms next.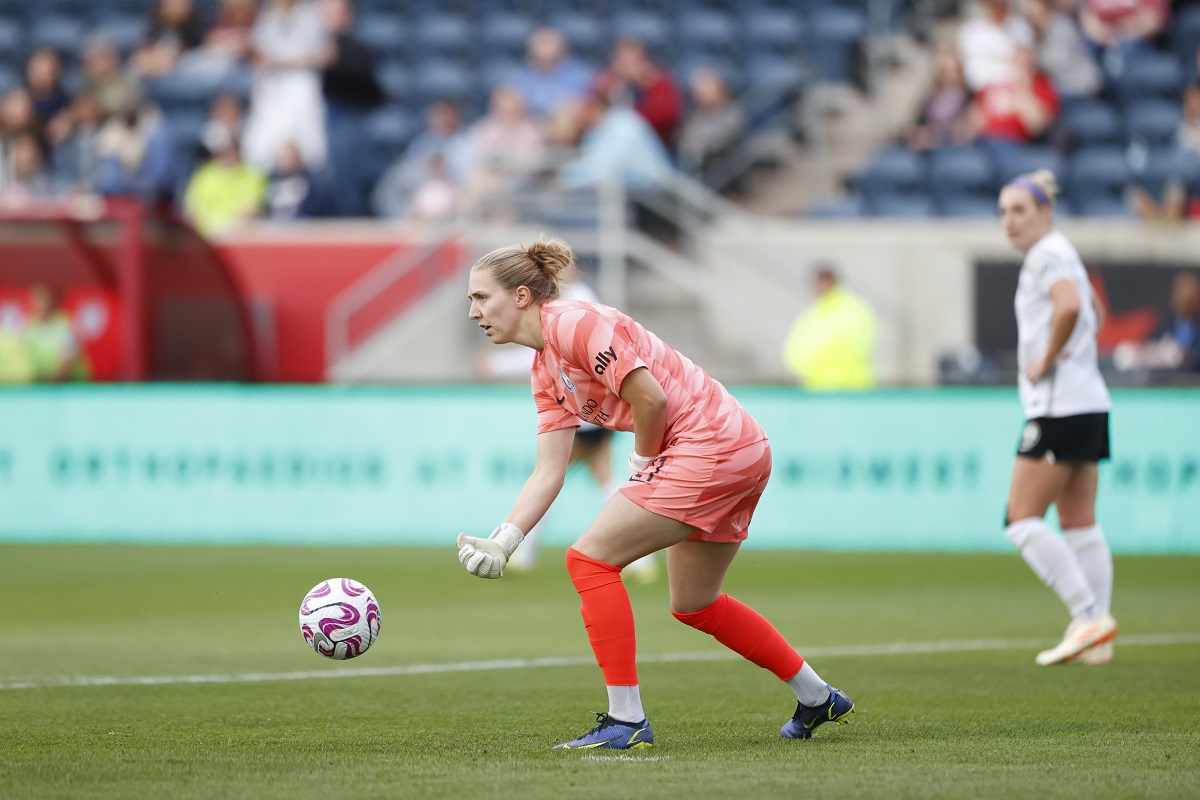 The Orlando Pride went from beating the league's best team to losing to the league's bottom team in just one week. That's kind of what we've got to deal with while this young team grows, but the positives were there. The Pride completely dominated play and created a ton of chances but the club continues to struggle in front of goal, and it didn't help matters that Alyssa Naeher brought her 'A' game to Saturday night's proceedings. We break down a disappointing-yet-simultaneously-encouraging loss against the Red Stars and make our Player of the Match selections.
We also talked about the return of forward Julie Doyle and what that could mean for the Pride attack as we move forward through the 2023 season.
Our mailbagbox featured questions from listeners and we did our best to answer them to the best of our ability. You can ask us anything by hitting us up on Twitter at either @TheManeLand or @SkoPurpSoccer and using the hashtag #AskSkoPurp. Or you can visit our show page, scroll down, and fill out the handy form.
Finally, we gave our key matchups and score predictions for the Pride's trip to play the Houston Dash on Saturday night.
---
Here's how Episode 8 went down:
0:15 – The Pride saw their unbeaten streak snapped at Chicago against a beatable Red Stars team (well, beatable for most teams this season, anyway).
11:00 – The mailbagbox beckons and we answer your questions.
27:56 – The Pride are headed to Houston next and we've got our key matchups and predictions.
PawedCast Episode 348: Atlanta Rewind, OCB-Inter Miami II, and More
The senior Lions couldn't hold their 1-0 lead but OCB did.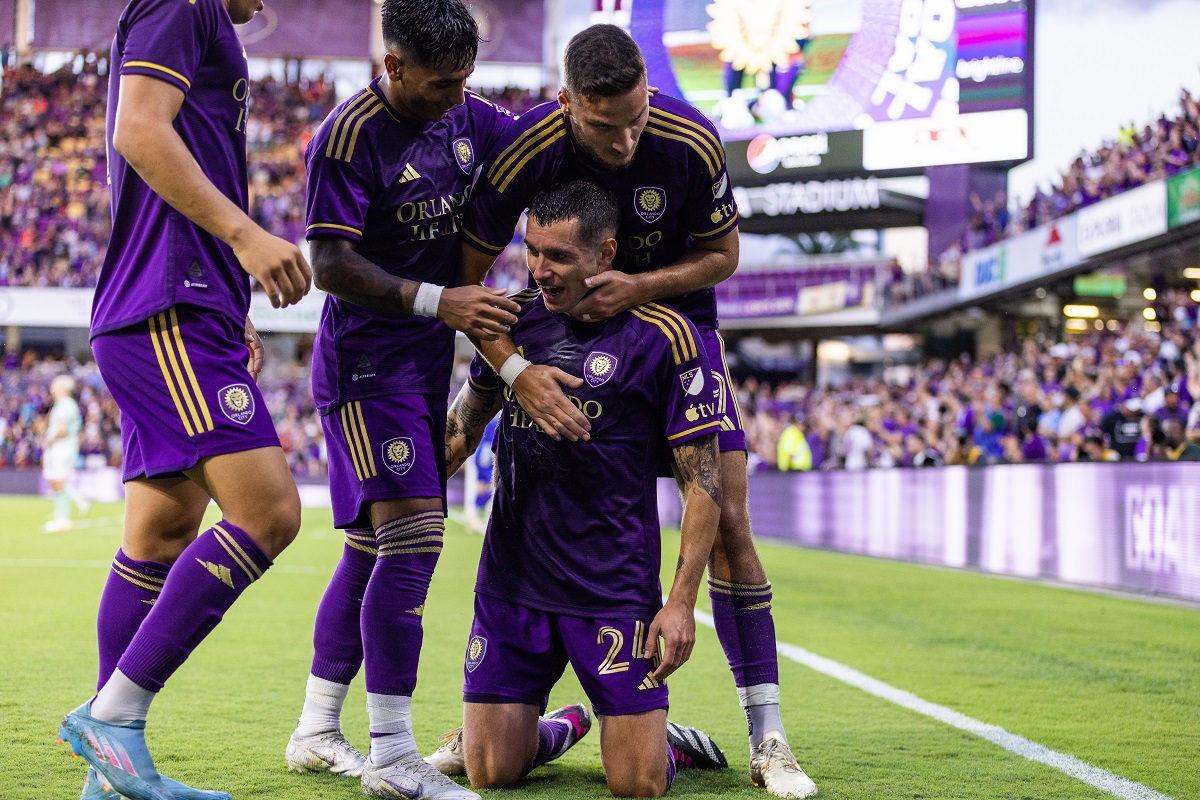 Orlando City returned home and once again goals were difficult to come by, which allowed the visitors to score late and take points home with them. The Lions were playing their second straight rivalry match and Atlanta United was ripe for the picking, but Orlando City could only muster one goal from Kyle Smith — getting the PawedCast bump from his appearance last week — and allowed an equalizer in the dying moments of the match. A point is OK but too many of these are feeling like losses.
We break down the Lions vs. Atlanta United and give our selections for Man of the Match. We also checked back to see how our predictions went and discussed Smith's MLS honor this week.
We switched gears and opened our mailbagbox, making a co-ed team consisting of Orlando City and Pride players, and talked a little music as well. Remember, if there's anything — and we do mean anything — you want us to address on the show, just ask us by tweeting it to us at @TheManeLand with the hashtag #AskTMLPC.
Finally, we discussed Orlando City B's 1-0 road win at Inter Miami II (courtesy of another Jack Lynn goal), a big international moment for Alejandro Granados, and more.
---
Here's how No. 348 went down:
0:15 – The hated Atlanta United came to town and stole two points at the end because the Five Stripes are like that.
12:54 – The mailbagbox and a five-star review to add to the pile.
25:00 – OCB took three more points out of DRV PNK Stadium to bring home to Orlando.