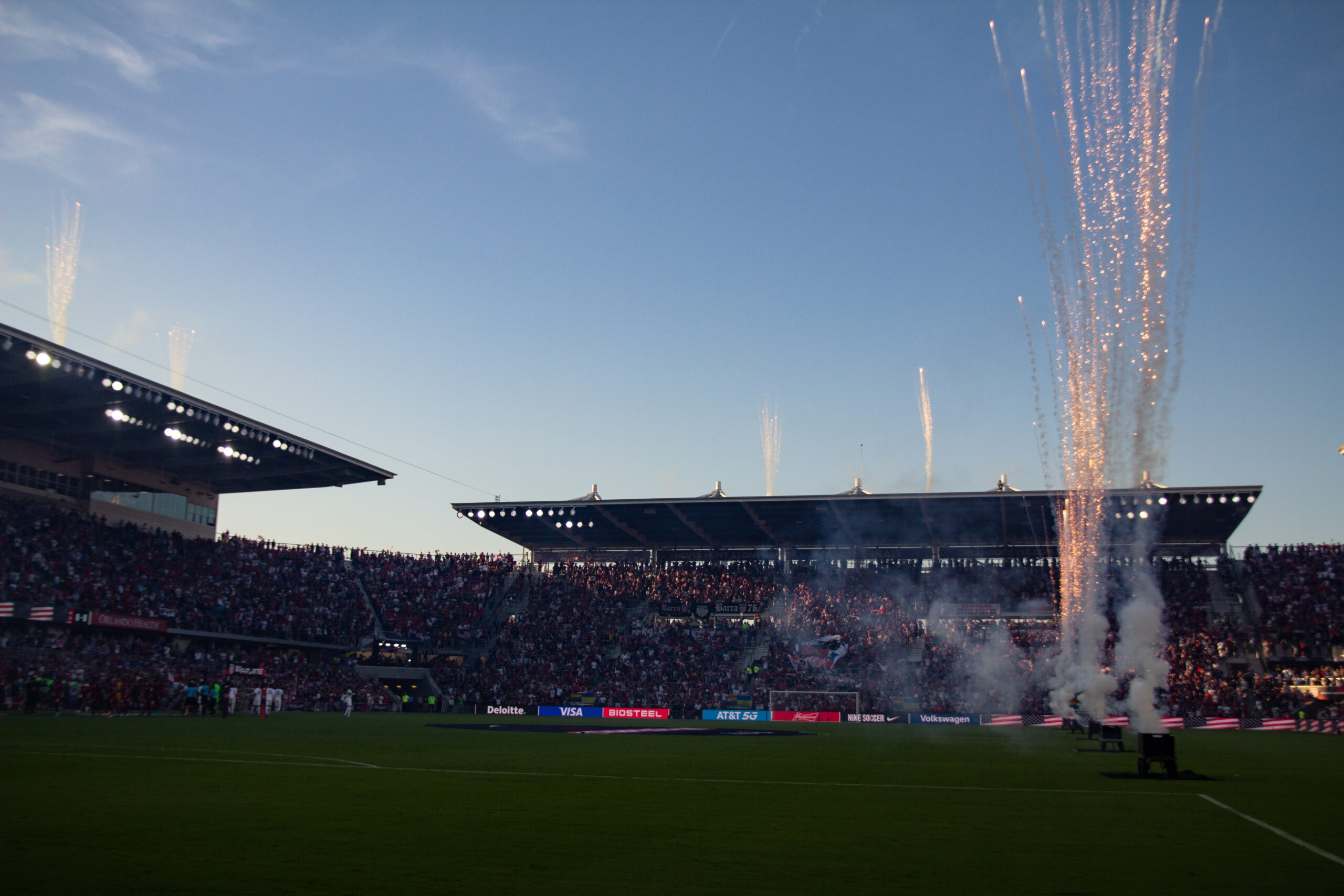 Greetings, Mane Landers! We've got a bevy of content to dive into today, thanks in part to the Lions and the Pride both taking the field last night. As you read this, I'll be taking the field too!
My club team, Orlando United FC, has various scrimmages slated for today as we prepare for the 2019 spring season in the Central Florida Soccer League. I've been an attacker for the majority of my playing career, but I now play center back and wing back. Weird how things change over time, right?
Let me not drone on about stuff you don't care about. In fact, let me drone on about stuff you do care about. Let's do it. Here's your Sunday serving of Lion Links, folks. Bon appétit.
Lions Travel to Toronto, Draw 1-1
The Lions (8-11-6, 30 points) pounced first in this one, courtesy of substitute Benji Michel, but the dreaded BMO Field curse continued as a lucky bounce from a set piece fell perfectly for the Reds, who equalized in a 1-1 road draw. Michel came off the bench to give the boys in purple a 1-0 lead in the 69th minute (and hope to all of us supporters watching), but Patrick Mullins scored from a set piece just under 10 minutes later and Orlando made up no ground on Toronto (9-10-6, 33 points) in the MLS playoff race. I remain optimistic.
And be sure to keep an eye out for our Bearded Guy's five takeaways, slated to release later today!
Pride Host the Dash — It Goes Poorly
The Pride played host to the Dash last night as team captain Ashlyn Harris earned her 100th NWSL cap — an impressive accolade that Harris can now add to her trophy cabinet. Unfortunately for the Pride, they fell to a Rachel Daly penalty kick in the waning minutes of the match to lose at home, 1-0. Marta and Julie King were both sent off in this one, so they'll both miss next week's game against Utah. Scott Carnevale was on hand to provide our recap and later today we'll have a photo gallery from Dan MacDonald.
The officiating was a talking point in the game, with two red cards and a penalty. Ali Krieger didn't blame the loss on the referee, but did point out what we've all been thinking — the quality of officiating in the NWSL must get better.
Here it is in video form: @alikrieger's comments on the refereeing from #ORLvHOU pic.twitter.com/iezJNvN2Ev

— Austin David (@AustinDavid22) August 11, 2019
El Paso Locomotive FC Turns Tragedy into Action
The mass shooting inside of an El Paso Walmart just a week ago still has me shook, and it should have you shook too. Twenty-two innocent lives were lost and a world is left asking "why?" We won't dive into the details of the tragedy, but we will dive into the incredible and inspiring actions that the community of El Paso and the surrounding areas took to mourn the lives lost, console the friends and families of the victims, and ultimately raise hundreds of thousands of dollars in just seven days.
A group of Arsenal supporters started a GoFundMe for Paso del Norte that had raised over $24,000 as of Friday morning. The club, together with the El Paso Chihuahuas and the MountainStar Sports Group, pledged to donate $150,000 to the victims. Another GoFundMe page has been set up by the South Texas Youth Soccer Association. That page has raised close to $19,000. The influx of money to support the families is amazing, and should be held up as a model to the rest of the world. A theme prevailed through the senseless tragedy — make sure the affected youth still have the beautiful game available to them as an outlet as a method of escaping the harsh reality of the dangerous world we live in today.
"We wanted to make sure that the kids that are in El Paso can play," Jennifer Davis, the executive director of South Texas Youth Soccer said. "We've seen that when kids who have been in tragedies get on the field, they forget all that. It helps them escape for a while and feel normal to just play soccer again. We want them to get back on the field so they can play the game that they love and feel that passion again."
El Paso's Sebastián Velasquez's perspective is borderline profound despite the simplicity behind his message. We're all in this together folks. Remember that.
"I don't want my kids to grow up in this situation and I don't want to sit at work while my kid is at school and think if something bad is going to happen," he said. "That's not what this country is about. This country is diverse and soccer players are diverse. You have 26 players on a team all from different places, you go to America and it's made up of millions of people from different places and you have to figure out how to live as one and be as safe as you can. It's the same situation with a soccer team and when times get hard you have to make change with action."
Neymar Will Miss PSG Opener, but Why?
PSG's Brazilian icon Neymar Jr., is set to miss his club's Ligue 1 opener today for, well, I'm not entirely sure what the true reason is. On one hand, reports indicate that the striker is in "advanced" talks to rejoin his former club, Barcelona. On the other hand, reports indicate that the club's No. 10 is nursing an injury. You decide what you want to believe.
Free Kicks
This one warms the heart…the Orlando City Foundation took action, supplying the Callahan Neighborhood Center with purple backpacks to prepare young students for the back-to-school rush. If you see a purple backpack, please make sure you compliment the wearer!
Getting the Callahan Neighborhood Center ready for back-to-school with @ReginaHillFL with proud board members, Charles Hawkins, @Kay_Rawlins, Angela Hill, and F. Javier Perez! pic.twitter.com/dg7iqZ53F0

— OrlandoCityFnd (@OrlandoCityFnd) August 10, 2019
It be like that sometimes… pic.twitter.com/SUtgG7zgFK

— NBC Sports Soccer (@NBCSportsSoccer) August 10, 2019
More on wind: Fortunately for Dutch side AZ Alkmaar, nobody became dust in the wind. Strong wings caused the club's home ground's roof to collapse. Luckily, the club wasn't playing a match.
📢 UPDATE:

Geen gewonden bij instorten dak AFAS Stadion.

🔜 Meer info volgt.#AZ pic.twitter.com/mVqBtHMu5h

— AZ (@AZAlkmaar) August 10, 2019
---
All right folks, that's it for today. Enjoy the countless fixtures on the day, make the most out of your Sunday, and have a kick ass week. Maybe this catchy little tune will help. Cheers!
Lion Links: 6/1/23
MLS All-Star voting is underway, midweek MLS results, Sevilla wins Europa League, and more.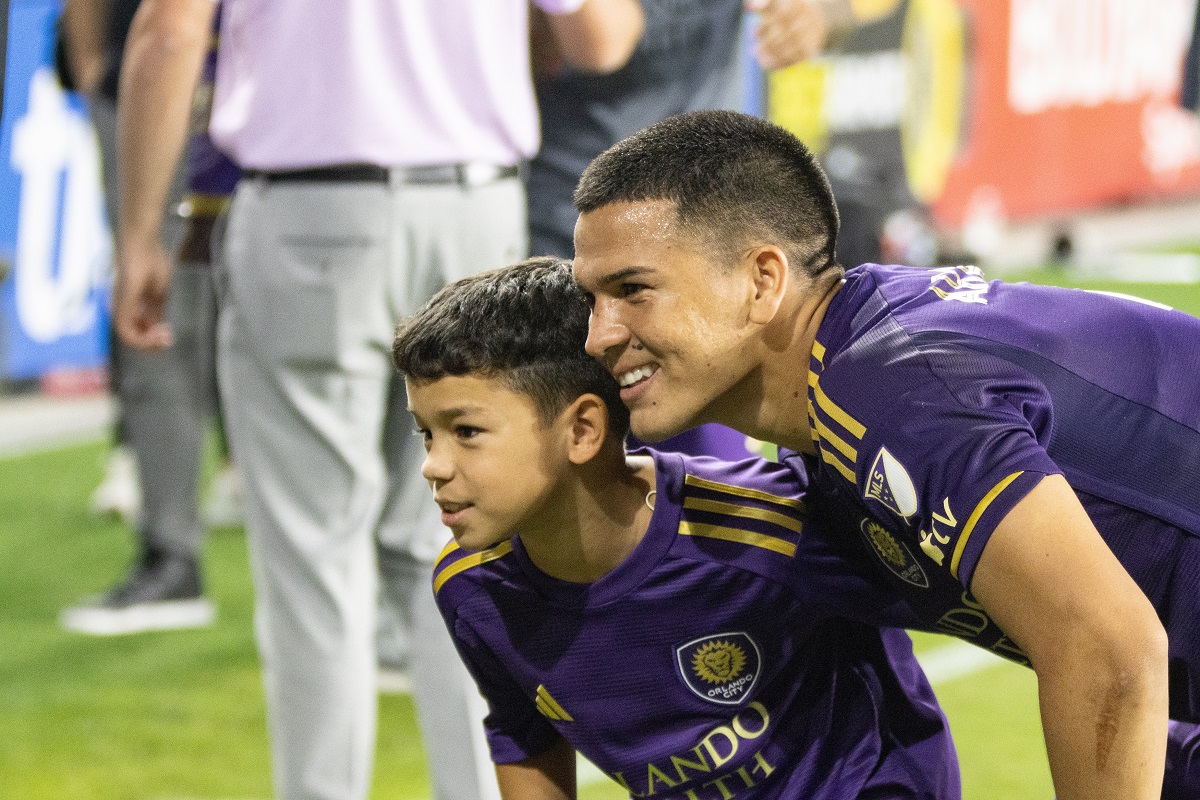 Welcome to June, Mane Landers! I hope May treated you well as we get ready for another month filled to the brim with soccer. The Florida summer is heating up, so make sure to stay hydrated out there as we break out the beach umbrellas and dust off the grills. But for now, let's jump into today's links!
MLS All-Star Voting Begins
Voting is underway for the 26 players who will be selected for the MLS All-Star Team this summer. Of those 26 players, 12 will be chosen from a combined vote from fans, media, and current players. Orlando City defensive midfielder Cesar Araujo was noted as a candidate who could make this year's team. Personally, I think goalkeeper Pedro Gallese, center back Robin Jansson, and forward Ercan Kara have a real shot at playing in the All-Star Game if they keep up their form. This year's MLS All-Star Game will take place against Arsenal in the nation's capital, with D.C. United Head Coach Wayne Rooney at the helm.
MLS Midweek Action Brings Plenty of Goals
The Lions weren't in action for this midweek round of games, but there was still plenty of soccer to enjoy from the other MLS teams. Atlanta United and the New England Revolution battled to a 3-3 draw at Mercedes-Benz Stadium. Carles Gil and Bobby Wood gave the Revs a 2-0 lead heading into halftime. Atlanta then scored three times in the second half, only for Gil to find an equalizer in stoppage time. It wasn't the only high-scoring game of the evening either, as the Columbus Crew won 3-2 over the Colorado Rapids thanks to a goal and two assists from midfielder Lucas Zelarayan. Elsewhere in the Eastern Conference, FC Cincinnati beat New York City FC 3-1 and D.C. United and CF Montreal played to a 2-2 draw. Orlando City's next opponents, the New York Red Bulls, won 1-0 at Inter Miami.
Sevilla Wins Seventh Europa League Title
It took a penalty shootout to decide the winner of this year's Europa League final, with Sevilla beating AS Roma in Budapest. It was the Spanish club's seventh time lifting the Europa League trophy. This win salvaged a rough La Liga season for Sevilla and it will play in the Champions League next year. Paulo Dybala gave Roma the lead in the first half, but an own goal levelled things in the 55th minute. Chris Smalling nearly gave Roma the win in extra time, but his header hit the crossbar. It was Jose Mourinho's first defeat in six European finals and Roma will aim to qualify for the Europa League again when it takes on Spezia in its final Serie A game of the season on Sunday.
More Teams Claim Spots in U-20 World Cup Quarterfinals
Host Argentina was bounced from the U-20 World Cup after a 2-0 loss to Nigeria in the U-20 World Cup. After a scoreless first half, Nigeria struck twice and will face either Ecuador or South Korea in the next round. The other South American nations in action fared a bit better than Argentina, with Brazil cruising past Tunisia, 4-1, in a match that included three goals in stoppage time, and Colombia beating Slovakia, 5-1. In a clash between European sides, Italy won 2-1 over England after Cesare Casadei scored from the spot in the 87th minute. In the quarterfinals, the U.S. will face the winner of today's match between Gambia and Uruguay.
Free Kicks
St. Louis City midfielder Eduard Löwen won MLS Goal of the Matchday for his free kick goal against the Vancouver Whitecaps.
---
That's all I have for today. I hope you all have a wonderful start to June!
Lion Links: 5/31/23
Nani will return to Exploria Stadium for celebrity match, Amanda Allen scores again for Canada, U-20 USMNT defeats New Zealand, and more.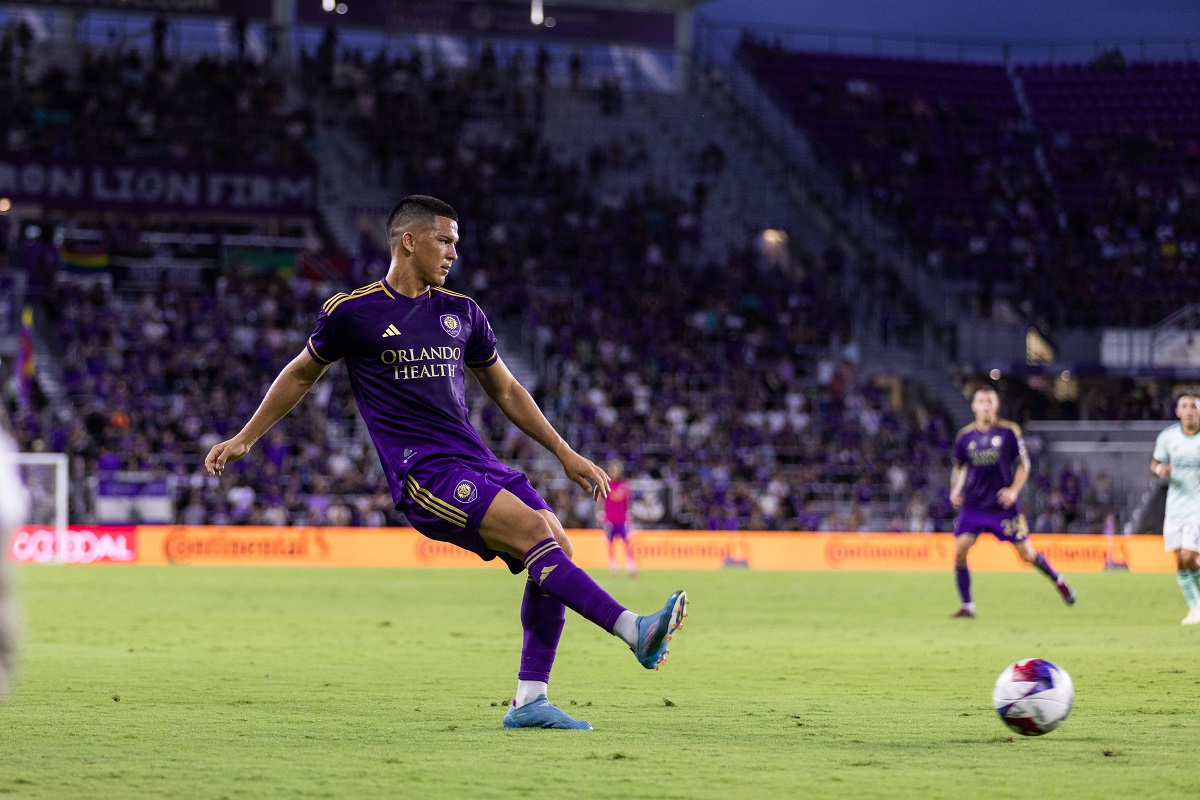 Hello, Mane Landers. I hope all is well with you down in Florida. There's not much new with me up here in Chicago. Now that high school sports have finished up for the school year, I'll be busy this summer working at Wrigley Field. There is plenty to get to today, so let's get to the links.
Nani Will Return to Exploria Stadium for Celebrity Match
Former Lion captain Nani will return to Exploria Stadium on June 23 to participate in the celebrity soccer match called The Beautiful Game. The 36-year-old expressed his thoughts on his return to Orlando and taking part in this match next month.
"For me it is an honor to be back in Orlando and be with the fans one more time," said Nani. "I can't wait to see my friends from the club, The Wall and all Orlando City supporters again. I'm thankful for this opportunity to play one more time with Roberto Carlos, Ronaldinho, and so many legends."
Nani played three seasons for the Lions, recording 28 goals and 23 assists in 77 appearances for the club. The match will feature icons such as Ronaldinho, Roberto Carlos, Carlos Valderrama, Javier Mascherano, and Rivaldo as well. The match will also have halftime entertainment, and more additions to the rosters set to be announced at a later date.
Amanda Allen Scores Again in Concacaf Women's U-20 Championship
Orlando Pride forward Amanda Allen made the starting lineup again for Canada in the 2023 Concacaf Women's U-20 Championship in the Dominican Republic. In Canada's final group stage match against the U.S., Allen converted a penalty kick for Canada's first goal in what finished as a 5-2 loss for her side.
It was Allen's second goal of the tournament, but she was injured in this match as well. Canada finishes second in the group, with the U.S. on top. On Friday, the U.S. will play Costa Rica and Canada will face Mexico in the semifinals.
U-20 USMNT Advances to World Cup Quarterfinals
Orlando City defender Michael Halliday came on as a substitute in the 71st minute for the U.S. U-20 Men's National Team in its U-20 World Cup match against New Zealand. The U.S. shut out New Zealand 4-0 to advance to the quarterfinals in Argentina. That victory gives the U.S. its fourth-consecutive shutout in the tournament. Austin FC midfielder Owen Wolff, San Jose Earthquakes forward Cade Cowell, FC Dallas defender Justin Che, and Hajduk Split midfielder Rokas Pukstas all scored for the Americans. In the quarterfinals on Sunday, the U.S. will face the winner of tomorrow's match between Gambia and Uruguay.
Interim Head Coach Anthony Hudson Leaves USMNT
The U.S. Soccer Federation announced that Anthony Hudson is leaving his role as the USMNT's interim head coach to pursue a new opportunity. Hudson is reportedly set to take a head coaching role with a club in the Middle East. He was the head coach of the U.S. U-20 team in 2020 and had been an assistant under Gregg Berhalter for the USMN before being named interim head coach in January. Hudson will be replaced by B.J. Callaghan, who will be the interim head coach for the USMNT for the Concacaf Nations League and Gold Cup competitions this summer. Callaghan has been an assistant coach with the USMNT over the last four years and was previously an assistant coach with the Philadelphia Union.
USMNT Will Host Ghana and Germany for October Friendlies
The USMNT will play two international friendlies in October against Germany and Ghana. The U.S. will take on four-time World Cup Champion Germany on Oct. 14 in East Hartford, CT. The last time the USMNT played Germany was in 2015, with the Yanks winning 2-1. On Oct. 17, the USMNT will face Ghana in Nashville. The Black Stars will look to get their first win on American soil against the Stars and Stripes. Ghana eliminated the Americans in the World Cup in 2006 and 2010, but the U.S. defeated Ghana in the group stage at the 2014 World Cup in Brazil. The last time these two sides met was in 2017, when the USMNT edged Ghana, 2-1.
Free Kicks
The LA Galaxy parted ways with President Chris Klein. Head Coach and Sporting Director Greg Vanney will remain with the club. The Galaxy have missed the playoffs in four of the last six seasons.
Former Netherlands forward Quincy Promes will be prosecuted for his involvement in drug trafficking. Promes is accused of allegedly smuggling 1,360 kilos of cocaine in 2020.
Juventus is reportedly emerging as the leader in the race to acquire Christian Pulisic on a transfer from Chelsea. Pulisic has one-year remaining on his contract with the English Premier League side.
Forbes.com's James Nalton shared his insights on five potential USMNT players to watch during the U-20 World Cup .
An arrest warrant has reportedly been issued in Brazil for LA Galaxy midfielder Douglas Costa for unpaid child support.
Is it just me or did The Athletic forget to mention our beloved Lions' U.S. Open Cup run last year?
---
That will do it for me today, Mane Landers. Enjoy your Wednesday and I'll see you next time.
Lion Links: 5/30/23
Kyle Smith earns recognition, Orlando City B wins, U-20 USMNT will face New Zealand, and more.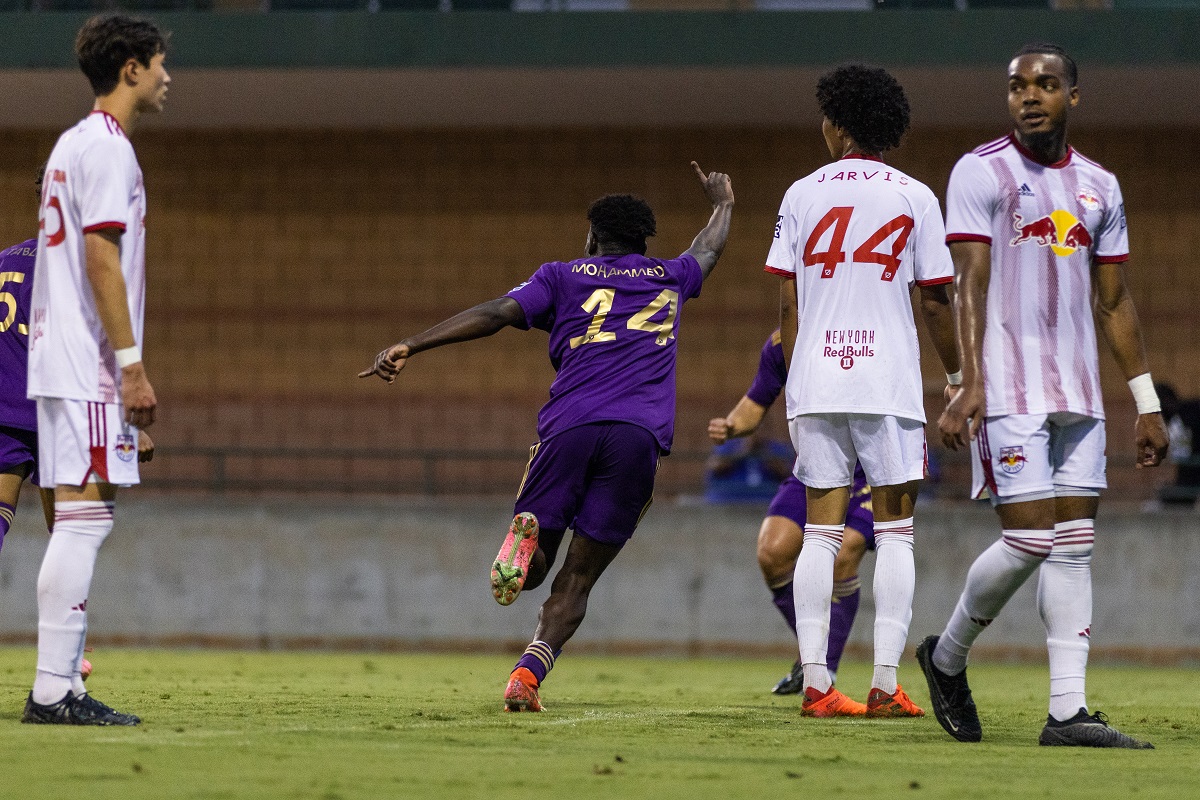 Happy Tuesday, everyone. My sense of time is a little screwed up after spending a lot of the last week traveling, and I'm still trying to get myself recalibrated. As usual, there are plenty of things happening in the soccer world. But first, let's all wish a happy 17th birthday to Orlando City B midfielder Alejandro Granados. He is currently with Spain in the European U-17 Championship and his team takes on France this afternoon in the semifinals.
Kyle Smith Earns Recognition
Kyle Smith was a key player in Orlando City's match against Atlanta United over the weekend, and his performance has earned him a place on the latest MLS Team of the Matchday. Smith's well-taken goal sees him slot in at right back, with the strike his first goal of the year and fourth in MLS. He also contributed four clearances, an interception, and a big tackle, all while passing with 93% accuracy. That performance earned him a grade of 7 from Marcus Mitchell, and it was nice to see his efforts recognized. Keep it up!
Orlando City B Victorious
Orlando City B showed grit and determination and picked up a tough win over New York Red Bulls II on Monday night. The Young Lions took an early lead after just five minutes when Jack Lynn's header led to an own goal. The Red Bulls hit back with two goals of their own in the first half though, and took a 2-1 lead into halftime. OCB didn't quit though, and Lynn got his goal in the 64th minute to level things. Just three minutes later, Shak Mohammed latched onto a shot that came off the post and dispatched it for his first goal of the year. That proved to be the difference as Orlando hung on for a 3-2 win.
U.S. U-20 Team Will Face New Zealand
The U-20 USMNT will face New Zealand in the round of 16 of the U-20 World Cup today at 1:30 p.m. The Americans won all three of their group matches and advanced at the top of their group. They take on a New Zealand side that placed third in Group A. New Zealand beat Guatemala in its opening game, and drew Uzbekistan in its second match before being hammered 5-0 by Argentina in the group stage finale. The U.S. previously faced New Zealand in the round of 16 back in 2017, with the Americans winning 6-0. If the U.S. can repeat that feat it will be the team's fourth straight time advancing to the quarterfinals.
Mauricio Pochettino Joins Chelsea
Mauricio Pochettino has officially joined Chelsea as the team's new head coach. This confirms what has been more or less known for a couple weeks at this point, and it seems the team was simply waiting until the season concluded to make the announcement official. Pochettino starts on July 1, and he will have a big job on his hands. The bloated squad needs to be trimmed down, several positions need to be addressed, and the club needs to right the horrific form that saw it finish 12th while only recording 11 wins during a terrible season.
Sheffield Wednesday Wins Dramatic Promotion
Sheffield Wednesday won promotion to the EFL Championship in dramatic fashion during Monday's League One playoff final. The game looked destined for a penalty shootout as the game moved into the final minute of stoppage time during extra time with the score still level at 0-0. It wasn't to be though, as Josh Windass put a diving header past Barnsley goalkeeper Harry Isted with just seconds left to play. The goal gave Sheffield the win and sent them up to the Championship, finishing a run through the playoffs that included coming back from a 4-0 deficit after the first leg of the semifinals.
Free Kicks
In case you missed it, Orlando Pride forward Amanda Allen scored for Canada in the Concacaf Women's Under-20 Championship. Canada will take on the U.S. tonight at 6 p.m., although both nations have already qualified for the semifinals.
Brenden Aaronson reportedly has a relegation clause in his contract, which makes it more likely that he will leave Leeds United in the summer after the team was relegated.
---
That's all I have for you today. Y'all stay safe out there.