Orlando Pride vs. Utah Royals: Preview, How to Watch, TV Info, Live Stream, Lineups, Match Thread, and More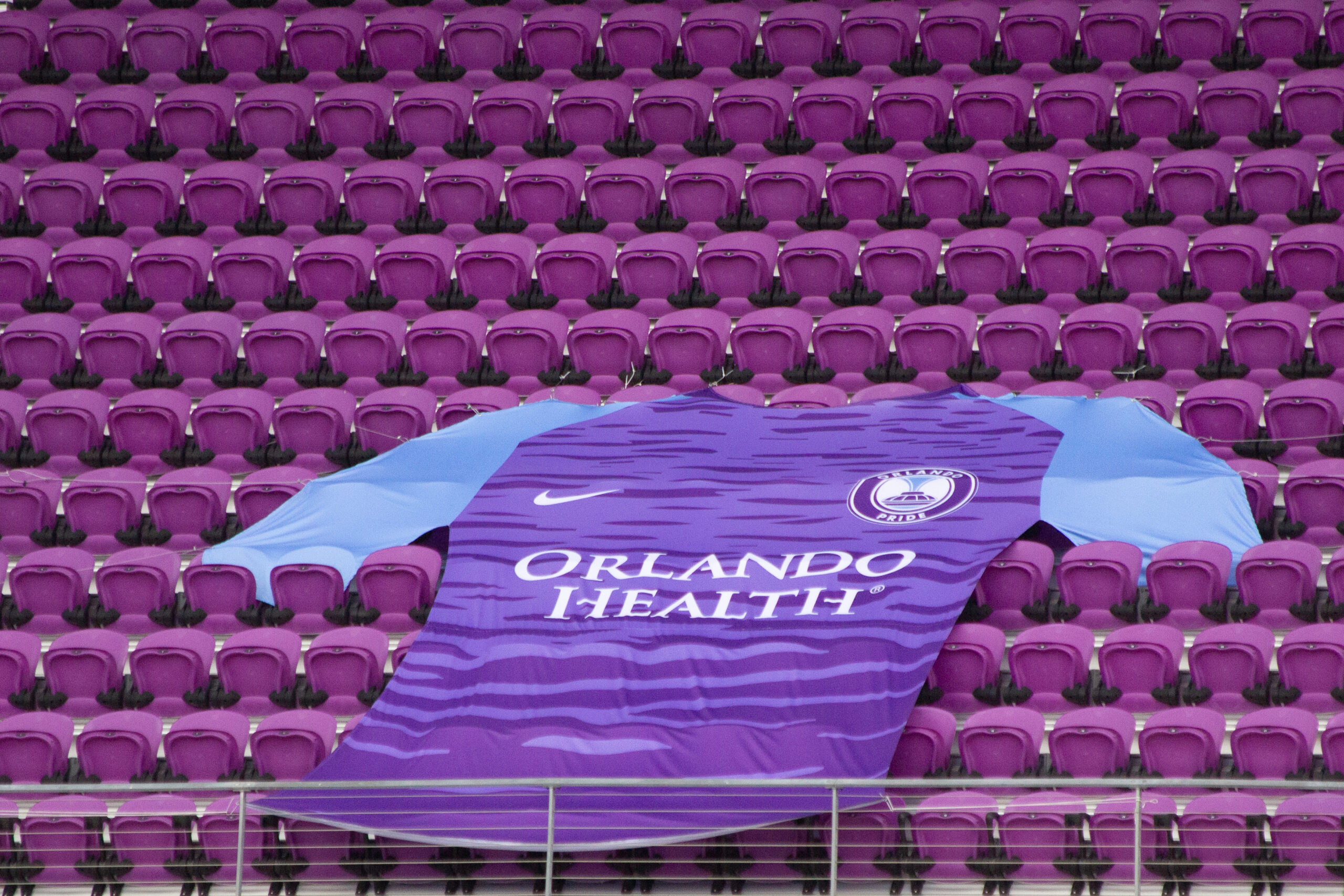 Welcome to your match thread as the Orlando Pride (3-10-2, 11 points) take on Utah Royals FC (7-6-3, 24 points). This is the third and final meeting this season between the two teams. The Pride sit in last place, after Sky Blue FC beat the Chicago Red Stars on Wednesday. Sky Blue also has two games in hand on the Pride. Utah is in fifth place, but is just two points off a playoff spot.  
History 
Utah leads the all-time series, 2-1-2. The Pride were undefeated against the Royals last season (1-0-2) but the Royals have won both games this season.
Utah and Orlando played to a 1-1 draw in the 2018 season opener. The Royals scored on their first chance of the game. After an impressive spell of possession to start the game, Gunnhildur Jonsdottir volleyed home a Diana Matheson cross and Utah led in the third minute. Marta tied things up from the spot in the 21st minute and the game ended 1-1. 
The teams played to a 0-0 draw about a month and a half later. It was a relatively dull night with no goals and the majority of the action in the middle of the field as both teams struggled on the attacking end. There were no shots on target in the first half and just three in the second.
While the first two games ended in draws, the past three had a winner. There was end-to-end action on July 14, 2018, and both teams saw chances in front of the net. Utah found an early goal, this time from Amy Rodriguez, and then Alex Morgan tied it up with a penalty kick just before halftime. In the 52nd minute, a good through ball from Ali Krieger found Kristen Edmonds one-on-one with Utah goalkeeper Abby Smith, who was caught out of position. Edmonds chipped the ball past Smith for the game-winner, and Orlando got its first-ever victory against the Royals.
This season, Utah beat the Pride 1-0 on April 27. Utah gained the ball after the Pride turned it over in the midfield and Christen Press somehow got a shot off near the top of the box. The ball deflected off of Shelina Zadorsky before bouncing into the back of the net for the game's only goal.
The last time the teams met was on May 25. The Pride's struggles in front of the net continued, no doubt influenced by missing eight internationals because of the World Cup. Rodriguez and Makenzy Doniak both found the back of the net as Utah went on to win it 2-0.
Overview
The big story in this match will be how the Pride manage with such a depleted roster. Orlando will be without five key players tonight: Sydney Leroux (maternity), Toni Pressley (45-day DL), Emily van Egmond (left ankle surgery), Marta (suspension), and Julie King (suspension). Alex Morgan is also listed as questionable with a knee injury and is unlikely to start, although she could make an appearance off the bench.
Marc Skinner will likely look to Rachel Hill and Chioma Ubogagu up top. Hill has just one goal this season in 1,134 minutes played, her worst goals-per-minute ratio as a professional. Ubogagu has been playing some of the best soccer as a member of the Pride this season, but was poor last week, having a 68% passing accuracy, no shots on goal, and just 22 passes in 88 minutes. The Pride will need to be much sharper to beat Utah.
"[Utah] brings Christen Press and Amy Rodriguez, they're very good players in this league and have been for a while, and we have to do well to contain them. Christen scored last time we played at home, so we know the danger of them, and we know we have to stop that danger," Skinner said. "They're a very good team. There's no surprise, they had a little bit of a rough patch, but there's no surprise that they're putting in performances where they're getting those goals. We've got to do what we do, prepare for those and be ready to beat them anyway regardless of who they've got."
Press and Rodriguez have been the attacking spark for Utah all season long and have combined for 12 of Utah's 17 goals. While no easy task, Orlando's focus will be on shutting those two down and limiting their chances in front of the net.
Utah is coming off a 3-1 win over Reign FC. Katie Stengel scored the opening goal, but the Reign's Shea Groom fired back and leveled the game at one just before halftime. Lo'eau LaBonta and Rodriguez found the back of the net in the second half to earn all three points.
The Pride lost to the Houston Dash 1-0 last week. It was a dull game with not much action until King got a red card in the 61st minute. It was King's first appearance for Orlando, and now she will serve a suspension tonight.  Kristen Edmonds tripped up Kealia Ohai in the box in the 85th minute, and Marta got a red card for shoving Kristie Mewis as the Pride became the first team in NWSL history to get two red cards in a game. Sofia Huerta easily scored the spot kick, and Houston won 1-0.
Utah will be without five players for this match: Brittany Ratcliffe (left knee), Taylor Lytle (left foot), Becca Moros (right leg), Mandy Laddish (concussion), and Kelley O'Hara (left ankle).
---
Official Lineups
Orlando Pride (4-3-3)
Goalkeeper: Ashlyn Harris.
Defenders: Erin Greening, Shelina Zadorsky, Kristen Edmonds, Ali Krieger.
Midfielders: Marisa Viggiano, Alanna Kennedy, Joanna Boyles.
Forwards: Chioma Ubogagu, Rachel Hill, Claire Emslie. 
Bench: Haley Kopmeyer, Alex Morgan, Bridget Callahan, Abby Elinsky, Dani Weatherholt, Carson Pickett, Morgan Reid.
Utah Royals (4-4-2)
Goalkeeper: Nicole Barnhart. 
Defenders: Katie Bowen, Rachel Corsie, Becky Sauerbrunn, Mallory Weber.
Midfielders: Desiree Scott, Lo'Eau LaBonta, Katie Stengel, Veronica Boquete.  
Forwards: Christen Press, Amy Rodriguez.
Bench: Abby Smith, Makenzy Doniak, Sydney Miramontez, Erika Tymrak, Gaby Vincent, Gunnhildur Jonsdottir, Michelle Maemone.
Referees
Ref: Malik Badawi.
AR1: Walter Heatherly.
AR2: Tiffini Turpin.
4th: Anya Voigt.
---
How to Watch
Match Time: 7:30 p.m. (ET).
Venue: Exploria Stadium — Orlando, FL.
TV: None.
Streaming: Yahoo! Sports app (U.S.), NWSLsoccer.com, NWSL app (international).
Twitter: For live updates, follow along at the Orlando Pride's official Twitter feed (@ORLPride) and with The Mane Land's Twitter live tweeting the Orlando City game, you can follow along at my own account, @scottcarnevale.
---
Match Thread Rules
This is your live thread for posting comments on the match. So use our comments section below to talk about the game in real time with other supporters. If you're new, welcome to our happy home! While you're here, please observe a few basic rules:
Absolutely no links to illegal streams. They can get us in trouble, and no one wants that.
Try not to be the person who spews nothing but venom and hate for the team. It's OK to be critical, and, let's face it, sometimes even the best teams can be frustrating to watch, but being overly negative relentlessly can sap the enjoyment for others.
Keep it somewhat clean and fair when criticizing players / officials. You never know who might be reading.
Do unto others in the match thread, the way you would have others do unto you. We are a fun community and want to keep it this way. We have a moderator, but we'd rather let him enjoy the game instead of having to play babysitter.
Enjoy the match! Go Pride!
2023 Orlando Pride Season in Review: Emily Madril
The first-year defender played almost every single minute available in the 2023 season.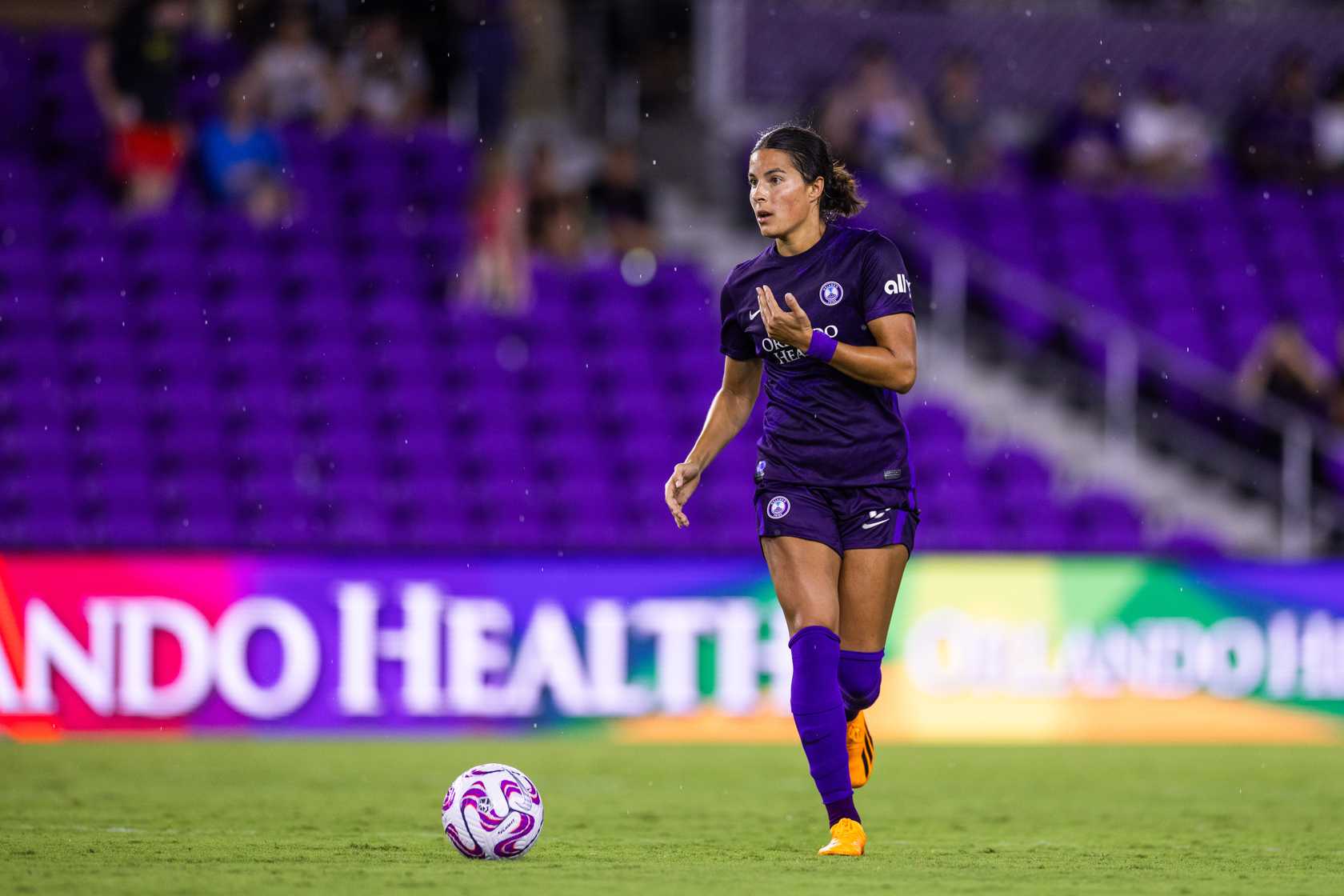 The Orlando Pride selected former Florida State defender Emily Madril with the No. 3 overall selection in the 2023 NWSL Draft. The 5-foot-7 Navarre, FL native decided to forego her last season of eligibility in Tallahassee to begin her professional career. A two-time national champion (2018 and 2021), Madril left FSU, signing a contract with the National Women's Soccer League through 2025 and was loaned to Swedish side BK Hacken FF.
Following a standout first NWSL season in which she played all but three minutes in the regular season, Madril was rewarded by the Pride with a new contract through 2026.
Let's take a look at her first season with the Orlando Pride.
Statistical Breakdown
Madril started all 22 of the Pride's regular-season games in 2023, leading all rookies in minutes played (1,977), and coming off only moments before the end of the club's season finale against the Houston Dash when the Pride were desperately trying to score a game winner to stay in playoff contention. The defender did not record a goal or an assist on the season, attempting just one shot, which was off target. Madril completed 814 of her 953 passes (85.4%), 46 of her 103 long passes (44.7%), and one of her three crosses, while recording five key passes. There wasn't much drop-off in her passing rate related to position on the field, as Madril completed 88.7% of her passes in the defensive half and 75.6% in the attacking half. Defensively, she added 19 blocks and 19 interceptions, won 17 of her 28 tackles (60.7%), and was successful on 76 of her 122 duels (62.3%). She also won 54.5% of her 33 aerial duels. She won 23 fouls while conceding only nine and was booked twice during the regular season.
In the NWSL Challenge Cup, Madril appeared in five of the team's six matches (all starts), and played 450 minutes. She did not score a goal or assist on one and did not attempt a shot. She completed 193 of her 224 passes (86.2%), including 13 of her 25 long passes (52%). Madril passed at an 89% rate in her own half and a 78.3% in the attacking half, recording one key pass, but not attempting a cross in the competition. She recorded 10 blocks and four interceptions on defense, winning 55.6% of her tackle attempts, 68.1% of her duels, and 71.4% of her aerial duels. She committed five fouls, drawing six on the opposition, and was not booked in the tournament.
Best Game
With a number of standout games to choose from, I'll go with the Pride's 1-0 win over OL Reign on July 7. Paired with Megan Montefusco as the center back tandem, Madril and her teammates limited the Reign to just five shot attempts (two on target) across the 90+ minutes of the game. Madril had 55 touches and completed 89.1% of her 46 passes. She recorded two tackles and drew two fouls on her opponents while not committing any. Madril and her teammates helped Messiah Bright's 16th-minute strike hold up over the remainder of the match without constantly being under siege. It was a complete performance and one of the team's best defensive efforts of the year. It was also just the Pride's second win ever against OL Reign.
2023 Final Grade
The Mane Land staff gave Madril a composite rating of 6.5 for the 2023 season. There were several shaky moments early in the year for the first-year NWSL defender that prevented that score from rising higher (such as conceding a penalty against Angel City), but as the season progressed and she became more comfortable with Seb Hines' system, the league, and her teammates, Madril was a solid player on the Pride's back line. She showed her versatility in being able to play both center back positions as well as right back for a couple of matches. A 6.5 is a good rating for a first-year NWSL center back, and Madril showed that she has the potential to develop into one of the league's best defenders.
2024 Outlook
Madril is obviously highly regarded by the organization and has a huge upside. She has expressed on multiple occasions how happy she is to be with the Pride, and I would expect her to be in Orlando until/unless the Pride get an offer they can't refuse from a bigger club or if Madril decides to leave once she's eligible for free agency. Madril should be a starter on the back line for the Pride in 2024 barring something unforseen.
---
Previous Season in Review Articles (Date Posted)
Orlando Pride Sign Defender Emily Madril to New Contract
The center back signs a new three-year deal, keeping her in Orlando through 2026.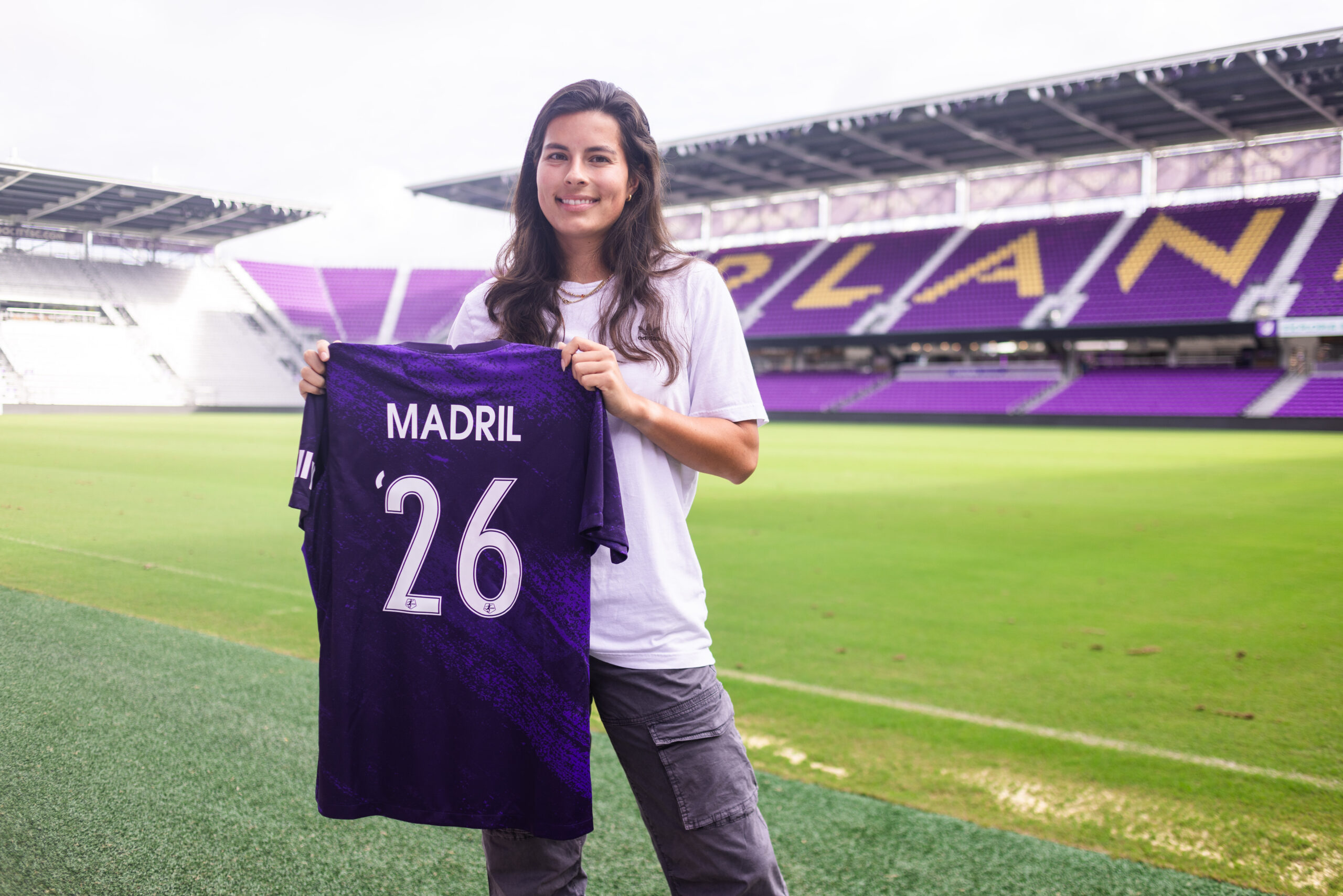 The Orlando Pride announced today that the club has signed starting center back Emily Madril to a new three-year contract. The defender originally signed a three-year deal with the NWSL, running through the 2025 season, but this new contract will keep her in Orlando through 2026.
"I had a great rookie year here and had so much fun and love everyone in the Orlando Pride organization," Madril said in a club press release. "The chemistry that we have in the locker room between all the girls and the entire coaching staff is just amazing and played a big factor in me wanting to stay here in Orlando. I am so excited to be a part of the Pride for the future and continue to be a part of the special thing we are building here."
After leaving Florida State University following her junior season, Madril signed a three-year contract with the NWSL and went on loan to Swedish Damallsvenskan side BK Hacken. The Pride drafted the defender with the third overall selection in the 2023 NWSL Draft, immediately putting her into the starting lineup.
Madril initially started alongside Caitlin Cosme at center back, before being joined by Megan Montefusco and, eventually, Rafaelle. She showed her versatility on two occasions, starting at right back.
The Boise, ID native started all 22 regular-season games for the Pride, recording a rookie-leading 1,977 minutes, and she only came off late in the season finale against the Houston Dash when the Pride needed a goal. She completed 814 of her 953 passes (85.4%), 46 of her 103 long passes (44.7%), and took one off-target shot. Defensively, she added 19 blocks and 19 interceptions, won 17 of her 28 tackles (60.7%), and was successful on 76 of her 122 duels (62.3%).
Madril also played in five of the team's six Challenge Cup games, recording 450 minutes. She completed 193 of 224 passes in those games (86.2%) and 13 of 25 long balls (52%). She continued to be a key defensive presence in those midseason cup matches, recording 10 blocks and four interceptions, as well as winning 10 of her 18 tackles (55.6%) and 32 of her 47 duels (68.1%).
"Emily came in and made an immediate impact, just as we expected she would when we drafted her," Pride Vice President of Soccer Operations and General Manager Haley Carter said in the club's release. "She was a reliable presence in our back line throughout the entire season and showed her potential to be one of the best defenders in the league. Her maturity and professionalism shined throughout the entire year, and we are very happy to be able to have her with the Pride for the years to come. She is an important part of what we are building here, and she wants to be a part of it, which we are very excited about." 
Madril has also had a presence for the United States at the international level, receiving call-ups for the U-19, U-20, and U-23 U.S. Women's National Teams.
What It Means for Orlando
Madril was a key piece of the Pride's team in 2023 and the club hopes she'll be for a long time to come. She showed early on that she can become one of the best defenders in the NWSL and her time at right back indicated she has the versatility valued by Carter and Pride Head Coach Seb Hines.
The 24-year-old was already signed to a three-year deal through the 2025 season, so this keeps her in Orlando for an additional year. Terms were not disclosed, but it's likely she got a raise as well. If she continues to improve on how she played this season, the Pride will undoubtedly look to extend her even further into the future. For next year, she'll likely continue starting alongside Rafaelle, making up a formidable center back pairing the club can count on.
2023 Orlando Pride Season in Review: Anna Moorhouse
The 2023 NWSL season was Anna Moorhouse's first as the Orlando Pride's starting goalkeeper.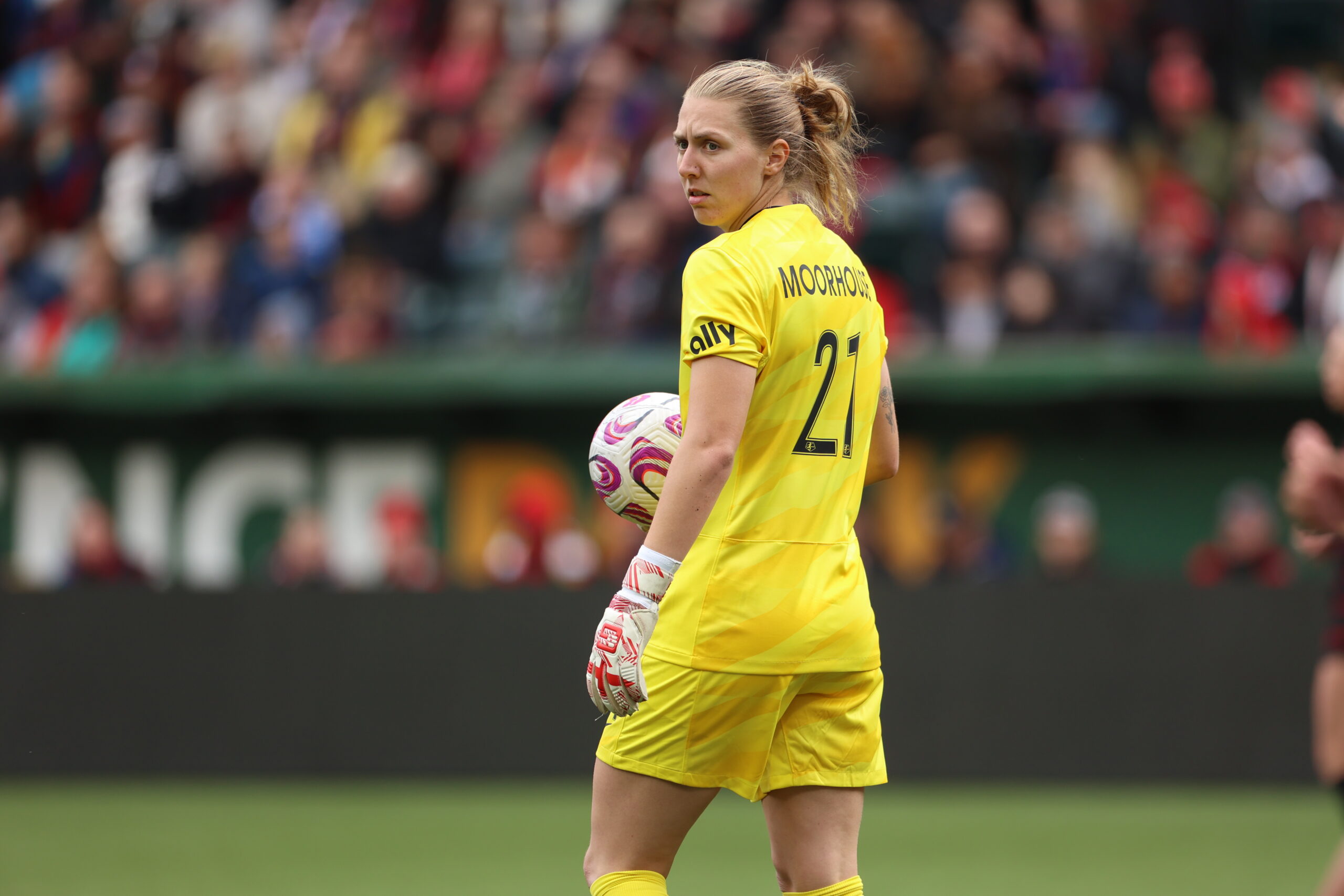 The 2023 NWSL season was Anna Moorhouse's second with the Orlando Pride and her first as the team's starting goalkeeper. She was originally signed prior to the 2022 season, backing up veteran Erin McLeod that year. However, the Canadian international left the team, resulting in Moorhouse taking over the starting role.
Let's take a look at Moorhouse's first season starting for the Pride.
Statistical Breakdown
Moorhouse started 19 of the team's 22 regular-season games, playing 1,623 minutes. The team's record in those games was 9-9-1, as she conceded 22 goals, saving 72 of her 94 shots faced (76.6%). She ended the year with seven clean sheets, 19 catches, six punches, and four drops. The Pride's number one completed 387 of her 573 passes (67.5%) out of the back and 115 of her 292 long balls. The passing accuracy in her own half was 79.1% and 32.4% in the opposing half. She conceded one foul and won two, getting sent off in the third minute of the team's 1-0 loss to OL Reign on Sept. 3.
The English shot stopper also played in four Challenge Cup games, recording 360 minutes. She conceded 10 goals in the competition with no clean sheets and saved 13 of her 23 shots faced (56.5%). Moorhouse had three catches, one punch, and no drops in the secondary competition. She successfully completed 69 of her 111 passes (62.2%) and 29 of her 68 long passes (42.6%). Similar to the regular season, her pass completion percentage was far higher in her own half (76.4%) than in the opposing half (35.9%). Additionally, she won a foul and didn't concede any.
Best Game
Moorhouse's most active game was the season opener against the Portland Thorns, where she faced 27 shots and made 12 saves. However she conceded four goals and one was her fault. Her best game of the year came on Oct. 2 in Los Angeles and it was a critical one. Adriana scored in the 22nd minute against Angel City FC to give the Pride a 1-0 lead and the visitors held on for dear life to claim three points that put them in the running for a playoff spot.
One of Moorhouse's seven clean sheets, the goalkeeper made seven saves on the night, her second-most of the season. Most of Angel City's shots were right at the goalkeeper, but she was sure-handed, something that plagued her earlier in the year. In the 57th minute, Claire Emslie beat Haley McCutcheon to the ball inside the six-yard box, but Moorhouse was decisive in coming out, forcing the forward to send her shot into the side netting. Her biggest moment of the game came in the 86th minute, when substitute Sydney Leroux got her head on the ball and put it on target. Moorhouse tipped the attempt over the crossbar, maintaining the Pride's narrow 1-0 lead.
2023 Final Grade
The Mane Land staff gave Moorhouse a composite grade of 6 out of 10 for the 2023 NWSL season. Shot stopping was her strength, but she struggled at other aspects, especially holding onto the ball. On multiple occasions this season, her inability to hold onto a catch resulted in second chances and goals for the opposition. She struggled in the team's penultimate game against Racing Louisville, effectively ending the Pride's season, and her third-minute red card against OL Reign was likely a determining factor in a crucial 1-0 loss. However, she had seven clean sheets on the season and was the team's best goalkeeper.
2024 Outlook
Moorhouse's initial contract was a two-year deal, running through the 2023 season. While there were questions about her dependability in goal this season, Seb Hines and Haley Carter were pleased with her performances, awarding her with a new contract on Oct. 5, keeping the goalkeeper in purple through at least the 2025 season. The Pride now have four goalkeepers under contract for next year, and Moorhouse will be challenged for her role as the starter by new signing Sofia Manner.
---
Previous Season in Review Articles (Date Posted)