Orlando City vs. Montreal Impact: Player Grades and Man of the Match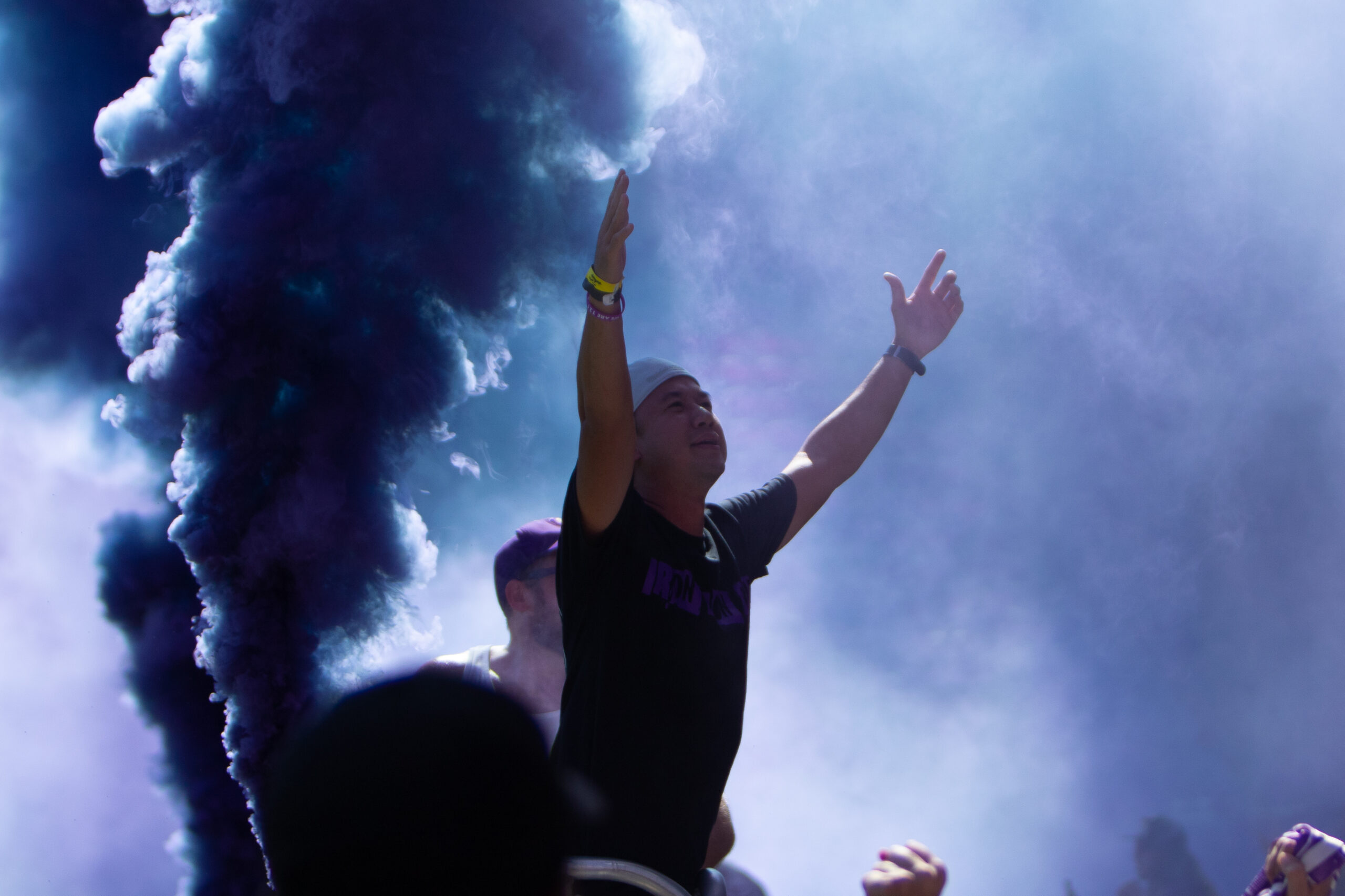 James O'Connor threw a curveball with his lineup as Orlando City's official graphic on social media lined the Lions up with a back three like the previous two outings and included Chris Mueller at left wingback, but it actually played as a 4-3-3 with Mueller on the right of the front three. He was one of four changes as Kamal Miller, Alex De John, Kyle Smith and Tesho Akindele made way for Carlos Ascues, Ruan, Chris Mueller and Dom Dwyer.
It didn't go well. Montreal ran out 3–1 winners with Ignacio Piatti scoring his ninth and 10th goals against Orlando in his final MLS season, the most goals scored by any single player against the Lions. The team looked shocked after a 90-second spell saw them concede two but unlike the season opener, they failed to mount a comeback. Head Coach James O'Connor commented on the subpar standards shown against Montreal, saying he "didn't see the performance coming" and spoke at length about the defensive errors in particular. Needless to say,my grades agree.
It's never easy to pick a Man of the Match in a game like this, so please note that The Mane Land Managing Editor Michael Citro selected the one for this post. You can vote on the poll at the bottom with your own pick and leave a comment telling us why. Kay Rawlins already made her pick, shouts to The Wall:
Man of the Match today? The Wall

— Kay Rawlins (@Kay_Rawlins) March 16, 2019
Starters
GK, Brian Rowe, 7 (MotM) —Yup, that's a rating of seven for a goalkeeper in a 3–1 defeat. Another thankless shift for the MLS veteran, Rowe's goal was once again peppered with shots — 19 to be precise, with 11 on target. He did excellently to keep the score down, making several reflex saves and was confident coming off his line to collect crosses, through balls and closing down players to make saves one-on-one multiple times as the likes of Maxi Urruti and Piatti ran riot. If you want to blame him for the crazy 90 seconds in which his defense completely whiffed, actively put Montreal in scoring position, and asked far too much of him then we weren't watching the same game. By the time the third goal came, Orlando was in all-out attack mode with only one central defender on the pitch, committing bodies forward and Rowe was once again left stranded. His distribution must improve, though.
LB, Danilo Acosta, 6 — Acosta doesn't come out of this Montreal game with his stock particularly damaged, which may count as a compliment given the current climate. He had an OK day defensively, registering five successful defensive actions between blocking, tackling and intercepting, and tracked Saphir Taïder well all game, even on the first phase of the first goal and got a foot to the assist to buy his teammates enough time to close it down. Despite the change in shape, it was clear Acosta was still being asked to push high up the field and my biggest criticism of the 21-year-old so far has been his lack of production: his 80% passing accuracy dropped to 50% in the final third today and he has still only registered one successful cross in his nine attempts across all three games so far this season.
CB, Carlos Ascues, 5.5 — Making his first appearance of the season, the Peruvian had some rust to shake off and clearly didn't do it in time for Montreal's first goal — and that was after Montreal nearly scored off an even earlier mistake. He was the closest defender to Orji Okwonkwo, as the Nigerian, on loan from Serie A's Bologna, dug out the cross from under his feet with minimal pressure from a slow-to-react Ascues to place the ball into the far corner of the goal. After that he was actually pretty assured and is undoubtedly Orlando's best ball playing center back, registering the third-highest passing accuracy (81.6%) on the sixth-most passes (38) and leading the team in successful long passes (5).
CB, Shane O'Neill, 3.5 — O'Neill came out after last week's match, taking the blame for the Chicago Fire's late equalizer, and the error was perhaps still playing on his conscience as some slack marking between him and Ascues for the first goal was quickly followed from kickoff by a horrific attempted back pass to Rowe that never made it and instead gifted a second to Montreal. From there, the Impact never looked like letting their early lead slip. His yellow card was reckless, a sign of his own frustrations, and it was telling that De John was no longer on the field as a sweeper in a back three to clean up the same mistakes he made last week. His days as a starter (O'Neill has started 16 of the 17 games he has been available for since joining in July) look numbered, especially with only two spots available in a back four, with De John looking on from the bench, Lamine Sané yet to return from injury, and the imminent arrival of Swedish international Robin Jansson.
RB, Ruan, 7 — Ruan subbed in for Kyle Smith last week and was a vast improvement in Chicago with the performance earning the Brazilian his first MLS start this week. He put in a good defensive shift again, staying touch tight to Piatti for a large proportion of the game, which is no easy feat. A feature of O'Connor's game plan is for his fullbacks to join the attack, something Ruan wasn't shy in doing. It sometimes left him completely out of position for want of a better term because every time that happened, it was because of a sloppy turnover in midfield. Without those, he was in exactly the position he should be in. He was second in the team for touches, with most of Montreal's problems coming from his play down the right wing, finding Dwyer with a cross and teasing a couple more good balls into the box that nobody chanced to get on the end of.
MF, Sebas Méndez, 6.5 — I praised Méndez last week as he continued to grow into his anchor role, screening a back three and the team ran a lot of the passing game through him. This week saw a lot of the back of the Ecuadorian rather than him facing upfield, as he was continually forced to chase play in the direction of his own goal from slack turnovers, covering for the absence of a third central defender that had been there in his first two starts. It is no surprise then that he comes out of the game with seven successful defensive actions: two tackles, three interceptions, one clearance, and one block. He also led the team with 74 passes, with a completion rate of 81.1%. But for all the numbers he put up, they were in deep areas of the pitch where he couldn't affect much.
MF, Will Johnson, 6 — Johnson forced the issue early with some good pressing and could have easily won a free kick as he was fouled just outside the box in the opening minutes, but the referee instead stopped play for the head injury Johnson sustained on his way down. That knock would ultimately spell the end of the day for the Canadian, who had been one of the stronger performers in the opening two weeks and the best player in purple in the opening exchanges against Montreal, eventually departing with a suspected concussion inside 20 minutes.
MF, Sacha Kljestan, 6 — Here's a quote from last week's player grade for Kljestan: "I'm struggling to assess Kljestan's performance in Chicago. It wasn't good but it certainly wasn't bad. It just happened." It was much of the same, arguably veering towards bad, for the former back-to-back MLS assist leader. I bring up that title to remind you that there was once some creativity and accuracy to his passing. Today his pass completion dropped to 70.8% and, although he made a concerted effort to track back, it really isn't his game. I'm not sure what his game is any more and I don't know if O'Connor does either, but with Higuita a better central midfielder and Josué Colmán, Orlando's record signing who is at this point having his development stunted so early in his career, a better prospect at CAM, I'd rather see the lineup freshened at this point. Since arriving, O'Connor has given Kljestan 1,442 minutes to Colmán's 428.
F, Nani, 6.5 — Last week's man of the match showed his quality early on while the game was still scoreless, cutting back inside the box and picking out Dwyer only to see the U.S. international shoot over the bar. Initially starting on the left side of a front three, he switched sides frequently with Mueller to try and pick apart an opening. Despite connecting on 81.4% of his passes, including two key passes to Dwyer — who should've done better — he once again failed to take a shot and had a relatively low impact in comparison to the first two showings, linking up well with the likes of Cristian Higuita in the final third, but nothing clear cut.
F, Dom Dwyer, 6 — It was a day of fluffed lines for Dwyer as he continually failed to capitalize on the chances that fell to him. The striker blasted an early chance over the bar on the turn after a pull-back from Nani, headed a golden chance from a Ruan cross into the ground straight in front of Evan Bush, and then blazed over the bar when he was in alone with only Bush to beat after a Montreal giveaway, a chance you'd typically see him calmly chip over the keeper. He eventually managed to net a late conciliation goal after Mueller curled a ball in behind the Montreal defensive line to Patiño, who in turn poked it to an on-rushing Dwyer for a tap-in. Only two of his six shots were on target and he struggled to make the usual nuisance of himself in the box that he normally does, only registering 26 touches, with Johnson, Patiño and Colmán only seeing fewer in their limited minutes. Although he didn't take his chances, credit to the striker for at least putting himself into that position.
F, Chris Mueller, 7 — As ever, Mueller's work rate was some of the highest in the squad. He registered 51 touches, good for the sixth-most on the team, had a 79.3% pass completion rate, and tried to pick up the mantel when he cut inside to unleash a fierce shot from distance only to find the top of the net. Orlando's eventual breakthrough also came as a result of Mueller, as he curled a nice weighted pass into the path of Santiago Patiño. But for all the good, Mueller was easily dispossessed on a couple of occasions, including by Samuel Piette, which led directly to the first goal, and some of the passes he didn't complete were simple mental errors indicative of the team's performance as a whole.
Substitutes
MF, Cristian Higuita (21'), 7 — Higuita made his first appearance of the season early in the first half as a replacement for Johnson and grabbed the opportunity with both hands. Despite the reduced minutes, the midfielder ranked second for passes. He completed 49 at an impressive rate of 91.8% and also stepped in with seven defensive involvements: a team-high four tackles, two interceptions, and one clearance. Even though statistically a lot of his passes were sideways and backwards, he was finding players in space and helping switch play with pace, something which has been lacking so far. That was a wake-up call for O'Connor and I can't see any justification for him to not start against New York Red Bulls next weekend. Johnson will be unavailable either through injury or due to international duty.
MF, Josué Colmán (74'), 6 — The introduction of Colmán was an issue of too little too late for me. When he came on he injected some pace into the team and he hassled and harried defenders in the closing stages like the rest of the team should have been doing from the start. He isn't shy to crack a shot from distance, as shown by his sole effort in the cameo appearance he had today, and even though it was a few yards wide and Evan Bush never looked troubled, I can't say I mind. It's just good to see some direct, attacking play.
F, Santiago Patino (74'), 7 — Orlando's No. 3 overall draft pick in 2019 sounded excited for game day on Twitter and his hopes became a reality late in the second half as he stepped onto the field for his professional debut. We didn't get to see much from the Colombian-born forward for the most part, although he was strong enough to hold off the challenge of Piette and had the awareness to unselfishly prod the ball to Dwyer for a tap-in, registering his first MLS assist.
---
It was a bad day at the office all round for Orlando — a performance littered with individual errors by practically everyone, although it's safe to say some had a bigger impact on the scoreline than others. Fingers crossed this is a blip and O'Connor's side has now got it out of their system and can bounce back. After all, the entire off-season talk was about having the right attitude, the right mentality, and shaking off that losing feeling.
Well there you have it, the first loss of the season, winless in the opening three matches, and for anyone keeping score from last season, that's one win in 18 games. Let's see where we go from here.
Polling Closed
| | |
| --- | --- |
| Player | Votes |
| Brian Rowe | 43 |
| Ruan | 12 |
| Cristian Higuita | 24 |
| Chris Mueller | 17 |
| Other | 16 |
Lion Links: 11/30/23
Orlando City faces big questions, Matt Miazga suspended, Emma Hayes meets USWNT for first time, and more.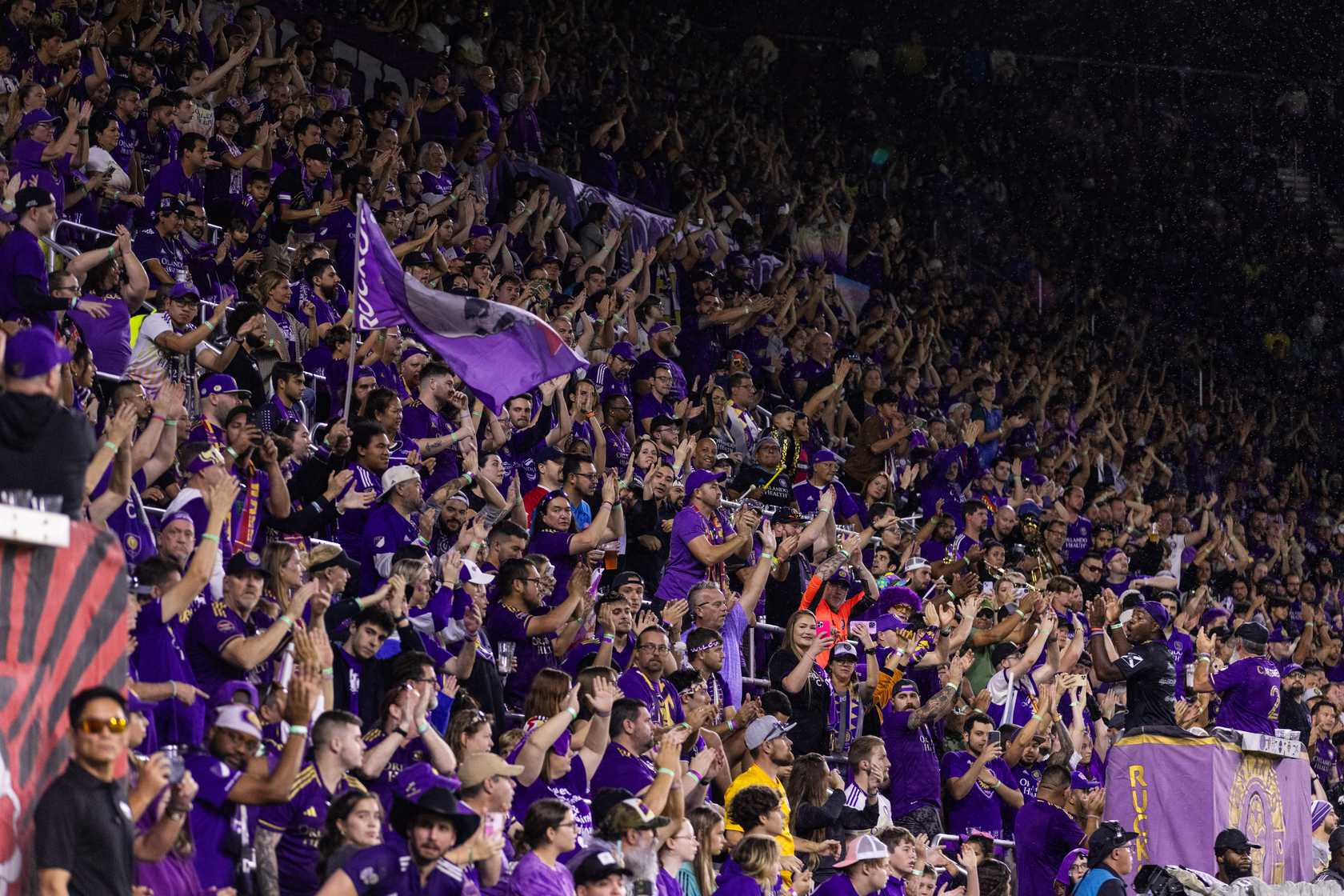 November is finally coming to a close. It's been a bit of a rollercoaster of a month for me, with highs, lows, and many things in between. All in all, I'm pretty glad it's nearly over, although I expect December to be similarly hectic. At least this weather is allowing me to break out some winter clothes and turn on the fireplace in this new apartment. I'm not sure why a fireplace was installed in a Floridian apartment, but I'm not complaining. Let's dive into today's links!
Big Decisions Await Orlando City
With Orlando City's season over, attention now turns to a critical off-season for the club. Head Coach Oscar Pareja is out of contract after leading the Lions to the playoffs for the past four years. The club will also need to decide if it will exercise the 2024 options on the contracts of both Executive Vice President of Soccer Operations and General Manager Luiz Muzzi and Technical Director and Assistant General Manager Ricardo Moreira. All three have orchestrated Orlando's transformation that's included winning its first trophy, having its best season this year, and qualifying for both the Concacaf Champions League and Champions Cup. Potentially transferring Facundo Torres to Europe, filling the empty Designated Player slot, and deciding which players to bring back for 2024 are also on the agenda. However, figuring out who will lead the Lions into this exciting next chapter is paramount. Personally, I think the club should do everything in its power to keep the people who brought Orlando to this point.
Matt Miazga Suspended for Three Games
FC Cincinnati will be without MLS Defender of the Year Matt Miazga for Saturday's Eastern Conference final, as he was suspended by MLS for three games due to his misconduct after the match with the New York Red Bulls on Nov. 4. Miazga was also fined an undisclosed amount and will undergo a behavioral assessment as part of the league's Substance Abuse and Behavioral Health Program. Following that aforementioned playoff match, reports surfaced that Miazga gained unauthorized access to an area reserved for the referees and acted aggressively. Any suspended games not served during Cincy's playoff run will carry over into the 2024 season, although Miazga can petition for a reduction based on compliance with recommended treatment plans.
Emma Hayes Meets With USWNT Players and Staff
Emma Hayes, who was hired as the next United States Women's National Team Head Coach earlier this month, made the trip to Florida to meet the team for the first time. Although she won't be coaching the team for its upcoming pair of friendlies against China, she collaborated with interim head coach Twila Kilgore on the latest training camp roster and will continue to work with her until taking over in May. There won't be much time between Hayes' official start date and the 2024 Summer Olympics, making these moments of face time between player and future coach all the more important. USWNT captain Lindsey Horan spoke on the team's goals after meeting Hayes for the first time.
"There's so much talent in this team, and I don't think the world has seen enough of it yet just because we need to go out and show it," Horan said. "We need to be able to mesh together and show everything that we have, and what we're all about, and how we can really collaborate and play together — be more of a team and be a powerhouse again.

"It's going to be exciting for us to have her and see what she can do with this team and how she can help us moving forward."
Ricardo Pepi Sends PSV Into Champions League Knockout Stage
PSV Eindhoven clinched its spot in the next round of the UEFA Champions League in dramatic fashion, with American forward Ricardo Pepi scoring the winner in a 3-2 comeback win over Sevilla in Spain. Trailing 2-0 in the second half, American left back Sergino Dest provided the assist on PSV's first goal and Pepi found the winner in stoppage time, with fellow American Malik Tillman also coming off the bench. From his little flick to send a teammate forward to his run and clinical header, it was a great goal by the 20-year-old.
Elsewhere in the Champions League, Arsenal beat Lens 6-0 to advance, Real Madrid won 4-2 against Napoli to win its group, and Real Sociedad played to a scoreless draw with RB Salzburg. Manchester United remains in last place of its group after a 3-3 draw with Galatasaray, with goalkeeper Andre Onana unable to stop Hakim Ziyech from scoring off of two free kicks. All's not lost for United though, as it can still qualify for the round of 16 by beating Bayern Munich at home so long as the other match ends in the group ends in a draw. It all makes for what should be an exciting final matchday in the group stage.
Free Kicks
---
That's all I have for you today. I hope you all have a wonderful Thursday and rest of your week!
2023 Orlando City Season in Review: Alex Freeman
We start our Orlando City player reviews with a look at a Homegrown fullback who made his MLS debut this season.
Orlando City signed fullback Alex Freeman to a Homegrown Player contract on February 15, 2022. He became the Lions' 12th Homegrown signing and his deal runs through the 2025 season with a club option for 2026, but the youngster did not see action in Major League Soccer last season. With the departure of Ruan, there was an opportunity for Freeman to win a job with the first team in camp but he wasn't quite ready to make the jump, instead playing an important role with Orlando City B throughout the 2023 MLS NEXT Pro season.
Let's take a look back at Freeman's 2023 campaign.
Statistical Breakdown
Freeman made his MLS debut on April 29 in a 2-0 home win over the LA Galaxy. It was not just his debut with the first team, but it was also his only appearance with the senior squad in 2023, although he did make the substitutes' bench a few times after that. Officially, he logged only one minute, entering in the 93rd minute. He was only on the pitch a matter of seconds, so it's unsurprising that he registered nothing on the stats sheet.
The son of former NFL receiver Antonio Freeman, Alex starred with OCB in 2023. In MLS NEXT Pro play, Freeman appeared in 24 of OCB's 28 matches, starting 22, and logging 1,855 minutes. He finished tied for third on the squad in goals (4), adding three assists and passing at a 79.1% success rate. Freeman attempted 25 shots, putting 11 on target, and contributed 10 key passes. He committed 22 fouls, drew 27 on the opposition, and was booked four times. He also started OCB's playoff match at Columbus, playing 89 minutes in the Young Lions' 2-1 road loss. Freeman didn't contribute a goal or assist or attempt a shot in the match, but he passed at an 88% rate, created one scoring chance, and committed one foul.
Best Game
With only one MLS appearance to his credit, the default best game for Freeman came on April 29 in Orlando City's 2-0 home win over the LA Galaxy. Freeman didn't even officially touch the ball in the game, but it's not every day a teenager gets to play in an MLS match, and I'm sure it was a special moment for him. It was certainly a milestone in his professional soccer career.
2023 Final Grade
As Freeman fell well short of the minimum 450 minutes played mark to receive a rating on our 1-10 scale, The Mane Land has no choice but to mark his grade as incomplete for the 2023 season. There are areas of Freeman's game that need a bit of refining, but at the same time, it's easy to see why he landed a Homegrown contract, why Orlando City would find him an intriguing prospect, and why he's been getting called up by the United States for U-20 international duty. His attacking presence was huge for OCB in 2023 and he was one of the key players that led the Young Lions to the postseason.
2024 Outlook
I would expect Freeman to get more seasoning at OCB in 2024, although he'll be given opportunities in preseason camp to show whether he's closed the gap on the likes of Michael Halliday and Kyle Smith (assuming both return). If the club moves on from both Halliday and Smith, it's not hard to picture Freeman starting the season providing depth at right back for the first team. Having just turned 19 in August, Freeman has a lot of potential and he should start to unlock that within the next year or so.
---
This is the first of our 2023 Orlando City Season in Review articles. Every player who played minutes this past season and who finished the year on the club roster will be reviewed (exceptions may be made for players let go when the club officially announces its roster moves). Players who logged fewer than 450 minutes (combined regular season plus playoffs, Concacaf Champions League, U.S. Open Cup, and Leagues Cup) will receive a composite score between 1 and 10 as determined by a panel of The Mane Land writers, while those who did not reach that threshold will receive an incomplete grade.
Lion Links: 11/29/23
Orlando Pride players called up by Brazil, MLS announces 2023 Best XI, latest MLS roster moves, and more.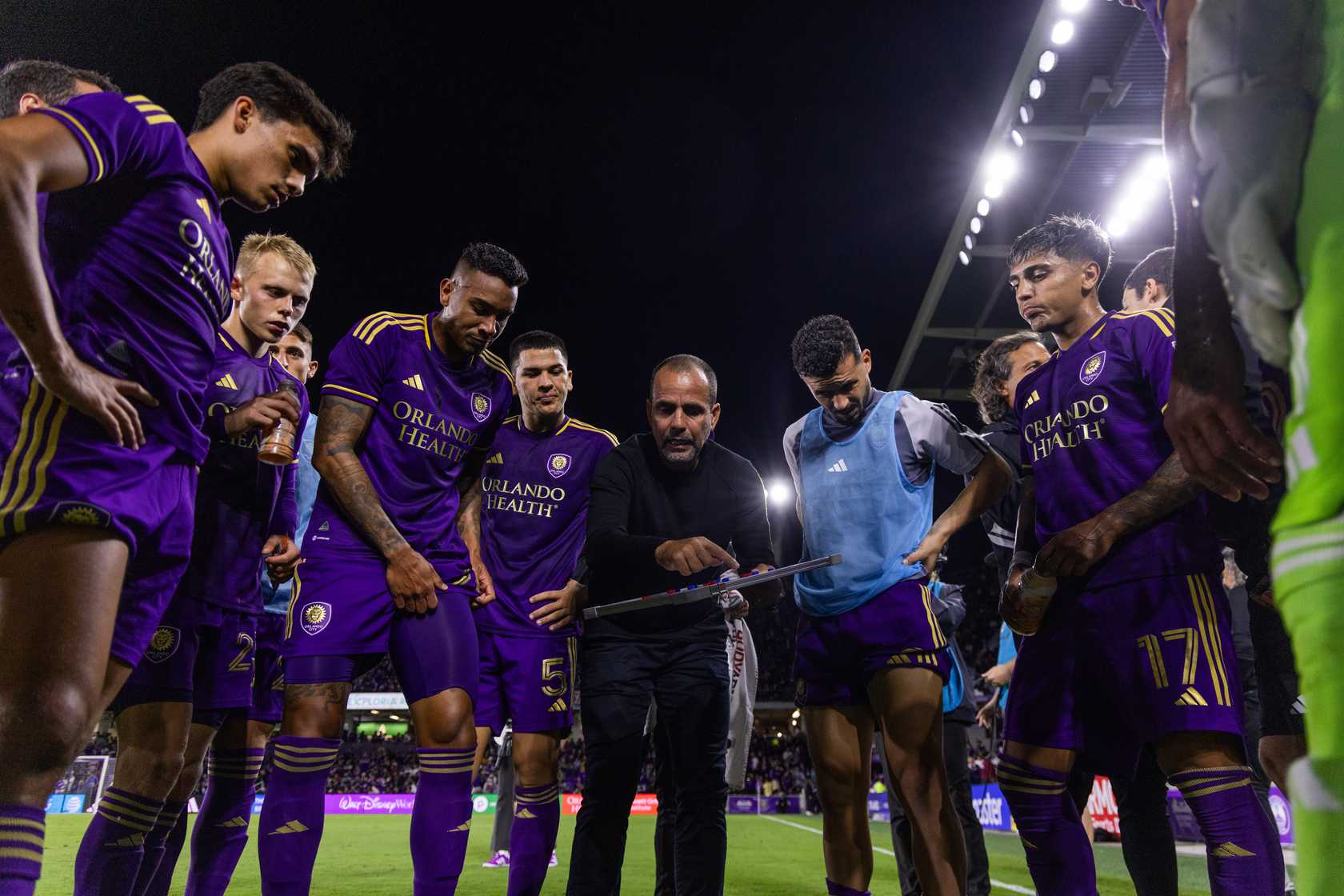 Hello, Mane Landers I hope all is well down in Florida. I've been very busy working throughout the holiday weekend at Under Armour. This week I'll be working at Wrigley Field for Winterland while getting ready to cover high school wrestling tomorrow night. There is plenty to cover today, so let's get to the links.
Pride Players Called Up By Brazil for Friendlies
Orlando Pride defender Rafaelle and forwards Marta and Adriana have been called up to the Brazil Women's National Team for its upcoming friendlies.
Brazil will play two matches against Japan on Nov. 30 and Dec. 3 in Sao Paulo before playing Nicaragua on Dec. 6 at Estadio Fonte Luminosa in Araraquara.
MLS Announces the 2023 Best XI
Major League Soccer announced its 2023 Best XI, recognizing the league's top players at each position. There were no Orlando City players selected for the team and eight players received the honor for the first time. Those players are St. Louis City's Roman Burki and Tim Parker, FC Cincinnati defender Matt Miazga, Atlanta United duo Thiago Almada and Giorgos Giakoumakis, Houston Dynamo midfielder Hector Herrera, LAFC's Denis Bouanga, and Columbus Crew forward Cucho Hernandez. Nashville SC's Hany Mukhtar made the Best XI for the third consecutive time, while teammate Walker Zimmerman was named to it for the fifth time. MLS MVP Luciano Acosta of FC Cincinnati rounds out the list.
Latest MLS Off-season Roster Moves
The Colorado Rapids announced their latest roster changes as they prepare for the the 2024 season under new Head Coach Chris Armas. The club exercised its options for defender Andrew Gutman, midfielder Ralph Priso, and forward Calvin Harris. The Rapids declined contract offers to seven players, with the most notable names being defender Steven Beitashour and goalkeeper William Yarbrough, although the Rapids are in discussions about re-signing Yarbrough. Elsewhere, the New England Revolution exercised the permanent transfer option on forward Tomas Chancalay, signing him to a Designated Player contract through 2026, with a club option for the 2027 season.
UEFA Champions League Roundup
Champions League action returned in Europe, as we get close to wrapping up the group stage in a couple of weeks. Manchester City overcame a two-goal deficit to beat RB Leipzig 3-2 and win Group G. Newcastle United had a chance to qualify for the round of 16 but gave up a late penalty to Paris Saint-Germain, which Kylian Mbappe converted to end the match in a 1-1 draw. Borussia Dortmund beat AC Milan 3-1 to book its spot in the knockout stage. PSG, Newcastle, and AC Milan are all still alive in Group F heading into the final matchday in December. Shakhtar Donetsk won 1-0 against Royal Antwerp and also still has a shot to advance on the final matchday. Lazio, Atletico Madrid, Barcelona, and Young Boys all won their respective matches as well. Today's matches include Manchester United on the road against Galatasaray, Real Madrid taking on Napoli, and Sevilla facing off with PSV Eindhoven.
Free Kicks
Concacaf has announced that BMO Stadium, Dignity Health Sports Park, Shell Energy Stadium, and Snapdragon Stadium will be the four venues that will host matches for the 2024 Concacaf W Gold Cup.
Barcelona midfielder Gavi will be sidelined for up to 10 months after undergoing knee surgery after suffering a torn ACL in his right knee.
The International Football Association Board approved a trial for sin bins, meaning players punished for dissent or specific tactical offense would be temporarily removed from the match for a set amount of minutes.
You have got to see this goal from Cwrt Rawlin FC in the Welsh seventh division.
---
That will do it for me today, Mane Landers. Enjoy your Wednesday and I'll see you next time.