Orlando City vs. Real Salt Lake: Player Grades and Man of the Match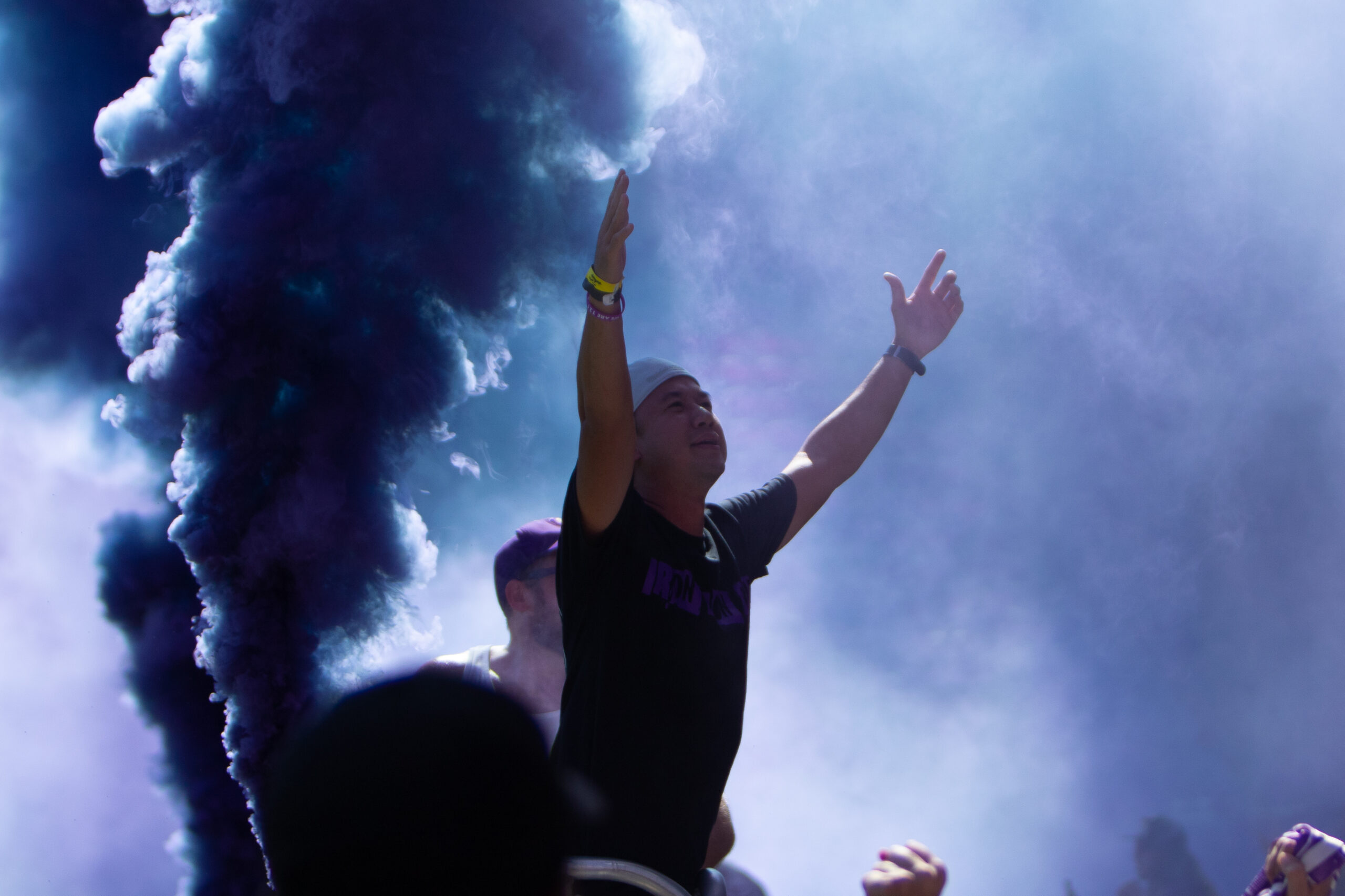 Orlando City played to a goalless draw in its 2020 season opener. There seemed to be a different energy around the team than in the previous season, with lots of attacking. However, it was the same old story as chances went to waste and the Lions struggled in the final third.
The team looked sound defensively, and the midfield controlled the game for the most part. Real Salt Lake never threatened nor looked like it was going to score. Here is how everyone performed:
Starters:
GK, Pedro Gallese, 6 — It is impossible for a goalkeeper to have a poor game when they are not involved. Gallese only had to make one save, and that was a slow roller that he could have made with his eyes closed. He had a total of 11 touches, seven passes, and a passing accuracy of 57%.
D, João Moutinho, 8 (MotM) — Moutinho had one of his best games as a Lion. He was rock solid defensively and finished with two tackles, five interceptions, and five clearances. The latter two were both team highs. On the attacking side, he had the second-most touches (97) and passes (59) and was accurate 76% of the time. He attempted three crosses, but only one found the target. He beat players on the dribble a few times as well and looked like the best player on the field all night long.
D, Robin Jansson, 7 — The entire defense did well and limited Real Salt Lake to practically no chances. Jansson did his part, and, while he did nothing spectacular, the 28-year-old did what needed to be done. He missed one header off a corner late in the match, mistiming his jump. Jansson was tied with Moutinho with five clearances, and also had a block and two interceptions to go with an 89% passing rate.
D, Antonio Carlos, 6.5 – Similar to Jansson, Carlos did nothing spectacular but did everything asked of him. He showed in his first outing that he will fit in nicely with Orlando, and he already has impressive chemistry with Jansson. Carlos had a little less to do defensively than his center back partner though, finishing with four clearances and one block but he did tie Moutinho for the team lead in aerials won, with four. He had 47 passes and was successful on 72% of them. That is a number he will want to increase to reach at least 80% as a center back.
D, Ruan, 6.5 — It was not the best game for the Brazilian, but he certainly did not play poorly. His speed was not used as much as it was at times last season, but he was still able to get into the final third several times. He sent in four crosses, but only one was successful. He also had a key pass, four tackles, and two clearances in the game.
MF, Junior Urso, 7 — In his first game in Orlando, Urso was very good in his role. He did not provide fireworks, but did well distributing the ball and keeping RSL's attack at bay. He had 42 passes and was accurate on 74% of them. He also finished with two tackles, an interception, and a clearance, firing two of Orlando's nine shots.
MF, Sebas Méndez, 8 — There could be arguments made that Méndez was the best player, and it would be hard to deny them. He had a few dangerous turnovers late in the game, but he was involved in almost every Orlando City attack. He led all players with 72 passes, three shots, and one shot on target. He was also dispossessed four times — a game-high, tied with Chris Mueller. He had a team-high six tackles, an interception, a clearance, and a block.
MF, Mauricio Pereyra, 6.5 — Pereyra was the worst of the three midfielders, but still had a solid game. His 71% passing accuracy was the lowest of all Orlando City field players, although he had a lot more attempts in the final third, where space is scarce. He had five crosses, but none found their intended target. While those numbers are not encouraging, he didn't get much help from his teammates up front. He easily could have had two assists on the night. In the last 20 minutes, Pereyra played two balls perfectly over the top of the defense, but Mueller and Robinho botched both attempts.
F, Chris Mueller, 5 — Mueller might have been the most frustrating player to watch during the game. He seemed to have an abundance of chances, but was unable to do anything with them. The 23-year-old had a few opportunities to get on the board but lacked that final touch. His best chance came in the 83rd minute, and it was a golden opportunity to score the game-winner. After Robinho lost the ball just inside the box, Mueller tried a first-time shot at the top of the 18. He should have done better with the left-footed effort, but the ball sailed into the stands.
F, Tesho Akindele, 4.5 — Akindele played striker for 83 minutes and finished with no attacking stats. He had just 26 touches and 18 passes. Of those passes, only three were in the box, and two of those three were intercepted. He was also offside twice. His best chance was in the first five minutes of the match. Nedum Onuoha went to take him down in the box, but there was no call and no review.
F, Benji Michel, 4 — Michel had a poor night and was not involved very often. Playing out wide, he found himself one-on-one with RSL's full back quite often, but he struggled to use that to his advantage. He officially had four unsuccessful dribbles and only one successful one. The only time he had success was on the right side after switching with Mueller after half time. Michel had no shots and just 11 passes.
Substitutes
F, Robinho (64'), 6 — Robinho might have done enough to earn himself a start next week, although he was not great. He didn't have any shots and should have done much better with that perfect ball from Pereyra late in the match. His first touch was poor, and that forced him to take any touch to control it. By that time, two defenders closed him down, and the Brazilian couldn't get a shot off.
F, Santiago Patino (83'), N/A — Patino played the last seven minutes, plus stoppage time, but had little effect on the match. He had three touches and one pass, which was completed.
D, Andrés Perea (93'), N/A — Perea was in the match for maybe 90 seconds. It seemed like a waste of time for him to even go into the game, but at least the 19-year-old got his debut, surprisingly taking over at right back for Ruan rather than playing in the midfield.
---
Polling Closed
Orlando City vs. Atlanta United: Final Score 1-1 as Lions Concede Late Equalizer Again
The Lions are unbeaten in four games but for the second time in a row they allow a late equalizer at home.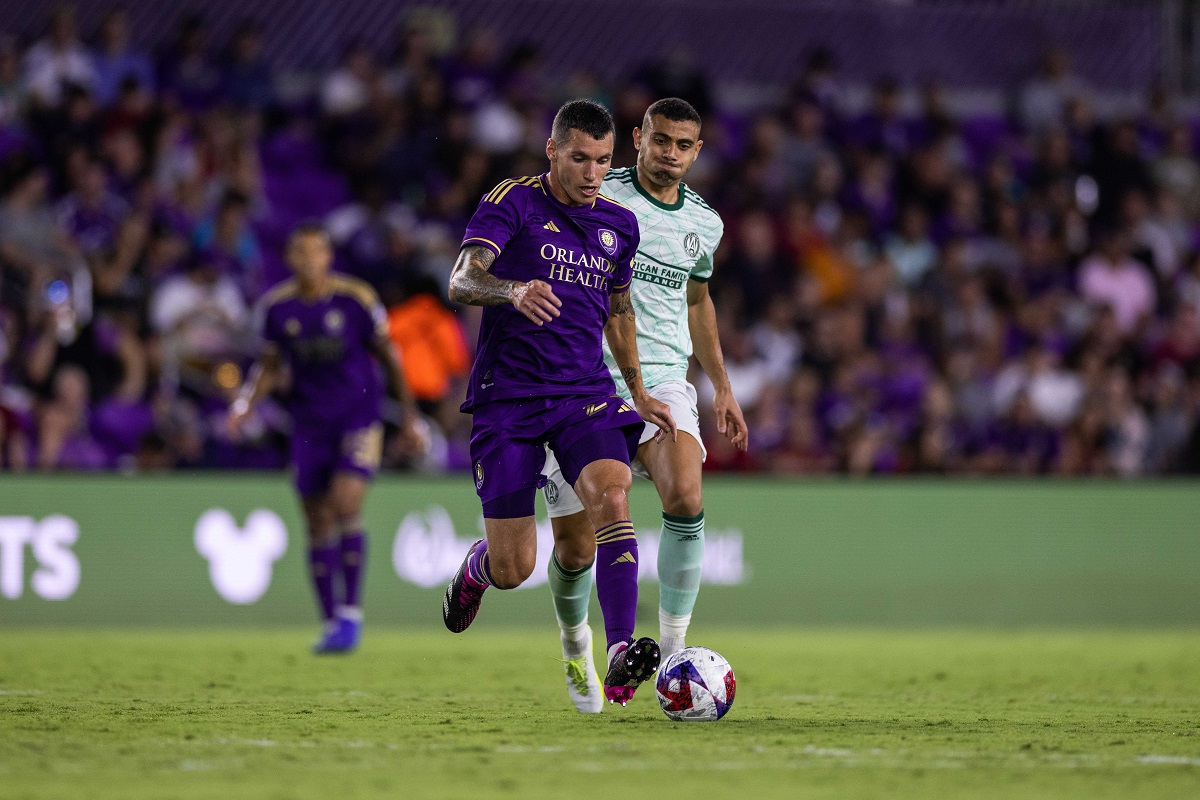 Orlando City scored first but allowed a late tying goal for the second straight home match in a 1-1 draw against Atlanta United in front of an announced crowd of 20,127 at Exploria Stadium. Kyle Smith gave the lead to Orlando City (5-4-5, 20 points) in the first half, but a late recycled set piece allowed Tyler Wolff to tie the match in the final minutes, although the equalizer for Atlanta (6-4-5, 23 points) did not come quite as late as New york City FC's did last week.
The late goal conceded prevented Orlando from catching the Five Stripes in the standings. Orlando is now 3-8-7 in the all-time series against Atlanta in league play and 2-5-3 at home.
"I have to say that we played well today," a visibly frustrated Oscar Pareja said after the match. "And I want to congratulate that group of players that pushed that match and that energy. That's the team that we want to see. The other part is the frustration on giving up another goal at the end and not walking (away) with three points at the end. But we want to see that team more often and we want to see that energy more often. We want to see that Orlando City."
Pareja's lineup included Pedro Gallese in goal behind a back line of Rafael Santos, Robin Jansson, Antonio Carlos, and Kyle Smith. Cesar Araujo and Wilder Cartagena played central midfield behind an attacking line of Ivan Angulo, Mauricio Pereyra, and Facundo Torres, with Ercan Kara up top.
The first 20 minutes were like a heavyweight prize fight with the teams sparring but not landing anything. The Lions were controlling the midfield by having Smith move up the field as Ruan used to do, only instead of staying wide, he often tucked inside and left space for Torres to be the wide man on the right. It helped Orlando keep the ball and overload the midfield throughout the first half.
In the early going, Orlando swung a few crosses through the area but nothing came of them.
The first Atlanta foray into Orlando's end concluded with Smith knocking the ball out for a corner at the 20-minute mark. Four minutes later, Torres cut inside and fizzed a shot just over Brad Guzan's crossbar.
Carlos conceded a free kick on the next Atlanta attack in the 27th minute and was booked, even though earlier Angulo was pulled back with no attempt to play the ball as he was breaking in behind and no card was given. Juan Jose Purata headed wide on the free kick. A minute later, Atlanta got a fortunate bounce off a deflection and broke in transition. Jansson cut out the final ball with a well-timed clearance.
The Lions broke through in the 30th minute. A great hustle play by Angulo got him down the left and at the edge of the box he cut the ball back to Pereyra at the top of the area. The captain sent the ball in for Kara, who slid it to Torres. El Cuervo's stab at the ball was blocked out to the right side, where Smith swooped in and finished to make it 1-0 with his first goal of the season.
"Ivan did really well to shed his defender on the left side," Smith said of the lead-up to his goal. "He went down the line, I believe he got a cross off. The ball was bouncing around. It bounced out perfectly for me and I just tried to keep the ball low and it went through his legs, I believe."
"Kyle is a very smart soccer player," Pareja said. "In the movements that we tried today, we tried to overload them in the middle with someone who is not hesitating to ask for that ball. That way we could open Facu too."
Purata headed off frame again on a 35th-minute set piece for Atlanta. The Lions then won a few corners but nothing came of them except a blocked Wilder Cartagena shot at the top of the box.
The Lions wanted a penalty in the 40th minute as Torres played a ball in behind for Araujo. The Uruguayan raced toward the ball and would have been behind the defense on the right side but Andrew Gutman, who was marking Torres, suddenly decided to take two steps backward and block Araujo's path, leading to a big collision in the box. Allen Chapman saw no foul there.
Kara had a chance on a long throw-in but Guzan made a good point-blank save to keep the lead at one goal in the 45th minute.
Carlos cleared a late Atlanta corner and that was it for the half.
Orlando City held slightly more possession in the opening period (51.7%-48.3%), was the more accurate passing team (86.4%-85.2%), and had more shots (6-3) and shots on target (3-0). Both teams won three corners.
The second half settled into a bit more of a choppy affair. Both teams took turns possessing but not fashioning much danger until a chance by Orlando in the 51st minute. Smith took a layoff from Torres on the right and blasted a shot that was blocked in front. The ball deflected to Pereyra, who flicked it toward goal but it was right at Guzan.
Most of the rest of the half was played between the boxes and some hopeful attacks mostly broke down without any danger. Torres was nearly played in behind by Kara in the 63rd minute but the pass was slightly behind him and ended up getting knocked away.
The Lions got an injection of life from Martin Ojeda coming into the game and he smashed a shot on goal in the 78th. That shot was headed just inside the left post but Guzan robbed him with a diving save, the way he usually does against Orlando.
The Lions were nearly in two minutes later but Ojeda's cross was deflected by a defender and trickled just wide for a corner. Araujo's blast from distance in the 84th was just inches over the bar.
Atlanta then struck for the equalizer off a set piece in the 86th minute. A corner kick was cleared out of the area but fired back in on goal from distance by Matheus Rossetto. Gallese made a diving save on it, but the rebound ended up with Wolff, who roofed the ball in off Smith, giving Gallese no chance to save it and making it 1-1.
"We cleared the ball and then their player got a touch and a shot off," Smith said. "Pedro made a save and it went right to their player, and then he shot it and deflected it off me into the goal."
Atlanta had the better of the play in the final minutes and injury time. Machop Chol had an open look from the top of the area but missed the net badly and nothing came of a late Atlanta corner. That was it and the visitors had again stolen late points in Exploria Stadium.
Despite the draw feeling like a loss because of when the last goal was scored, the Lions played well against their nemeses from the Peach State, shutting down high-scoring forwards Thiago Almada and Georgios Giakoumakis. The two combined for just one shot attempt and it wasn't on target.
"I think the team as a whole did a lot of great work today," Cartagena said. "I think we were stretched a bit. They tried to stretch us out, and we were able to really collect ourselves and play as a unit and defend well. We ran a lot, we pressed a lot, we were able to recover a lot of balls forward into the field, and I think we did great, and like I said, we've got great sensations by the way that we played the game today."
Orlando City held slightly more possession (50.3%-49.7%), and had more corners (8-6), shots (14-11) and shots on target (6-3). Guzan's four saves were the difference, and particularly two of them — the one on Kara on the long throw and the denial of Ojeda's blast.
"To our fans, that support deserved much more, and we wanted to walk off not with frustration but with joy," Pareja said. "But I'm proud of this group, seriously. I think they played well."
"We need to take the positives away. We played well tonight," Smith said. "We need to just keep being consistent in our performances so we can get results home and away from home."
---
The Lions travel to the New York metropolitan area next to take on the New York Red Bulls next Saturday night at 7:30 p.m.
Orlando City vs. Atlanta United: Preview, How to Watch, TV Info, Live Stream, Lineups, Match Thread, and More
The Lions face a second straight rivalry match with Atlanta United coming to town for another Southeast showdown.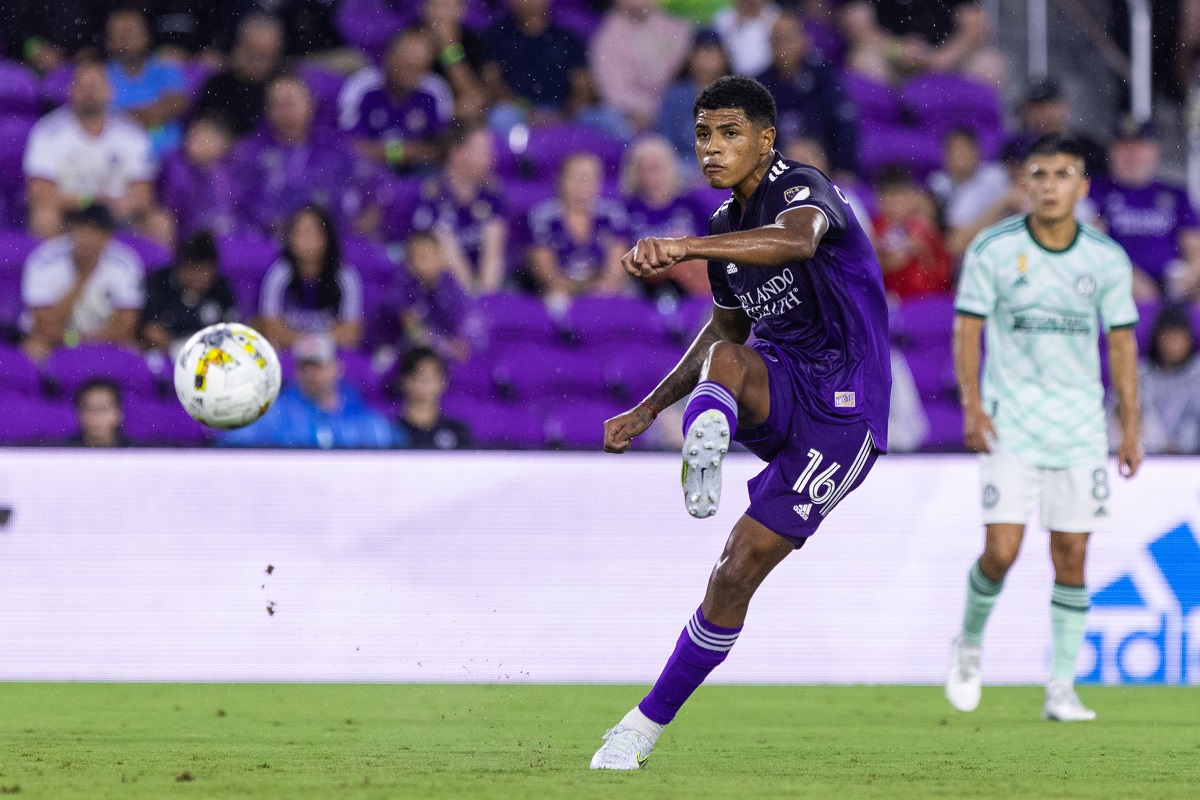 Welcome to your match thread for a Saturday evening matchup between Orlando City (5-4-4, 19 points) and Atlanta United (6-4-4, 22 points) at Exploria Stadium (7:30 p.m., MLS Season Pass on Apple TV+). It's the first of two scheduled meetings between the two MLS Eastern Conference rivals this season and the only one in Orlando. The Lions will make the return trip to Mercedez-Benz Stadium on July 15.
Here's what you need to know ahead of tonight's match.
History
The Lions are 3-8-6 in the all-time series against Atlanta in league play and 2-5-2 at home (2-6-2 in all competitions).
The most recent match in the series came last Sept. 14 at Exploria Stadium, with the Five Stripes winning 1-0 on a Thiago Almada goal despite the Lions out-shooting Atlanta, 20-10. The sides played to a 1-1 draw in their first meeting of last year on July 22 in Atlanta. Mauricio Pereyra staked the Lions to an early 1-0 lead on a beautiful free kick. Juan Jose Purata equalized in the 71st minute, but Atlanta bombarded Orlando the majority of the game and completely controlled the midfield, out-shooting the Lions 18-3 in the match.
Orlando had a six-match unbeaten streak in the series (3-0-3) snapped on Sept. 10, 2021, as the Five Stripes won 3-0 at Mercedes-Benz Stadium. George Campbell and Ezequiel Barco scored for Atlanta, sandwiched around a Daryl Dike own goal to hand Gonzalo Pineda his first win as manager for United.
The second of three 2021 meetings took place July 30 at Exploria Stadium, with the Five Stripes taking the lead twice on goals by Josef Martinez and Marcelino Moreno, but the Lions not only fought back twice on strikes by Kyle Smith and Silvester van der Water, but Nani scored a late game winner by heading in VDW's cross in Orlando City's 3-2 win. The first meeting of that season between the two rivals came on opening day — April 17 — and they played to a 0-0 draw. It was an evenly matched game, with each team firing 11 shots and getting three on frame.
The final meeting of 2020 came on Oct. 28, when Orlando City ran away with a 4-1 win over Atlanta at Exploria Stadium. Dike, Chris Mueller, Tesho Akindele, and Matheus Aias — his first in MLS — scored the goals for the Lions, with Cubo Torres preventing a shutout with a late goal for the visitors. Prior to that, the teams met in Atlanta on Oct. 7, 2020 and played to a 0-0 draw. Robinho and Nani each hit the woodwork and Brad Guzan stood on his head to prevent Orlando from taking a deserved three points in that one, while Brian Rowe held down the fort at the other end to earn a shutout in Pedro Gallese's absence.
Back on Sept. 5, 2020, a late, unforced turnover by Kamal Miller led to Adam Jahn's 92nd-minute tying goal that offset a Benji Michel goal in a 1-1 draw at Exploria Stadium. Orlando City finally got on the board in the series against Atlanta United with a 3-1 win on the road on Aug. 29, 2020. Junior Urso, Mueller, and Nani supplied the offense to more than counter a Brooks Lennon headed goal. That three-goal explosion snapped a three-match scoreless streak against the Five Stripes for Orlando.
Orlando City created an incredible 17 scoring chances on Aug. 23, 2019, yet finished none of them in a 1-0 home loss. Martinez scored the game's only goal in the second half. Only 17 days earlier at Exploria Stadium, Orlando also failed to score and lost 2-0 to Atlanta, getting bounced from the U.S. Open Cup semifinals. On Mother's Day of 2019, Atlanta United claimed a 1-0 win at Mercedes-Benz Stadium. Pity Martinez scored the goal.
Atlanta won at the building then known as Orlando City Stadium on Aug. 24, 2018 by a 2-1 final score. Leandro Gonzalez Pirez bundled home a rebound off Joe Bendik, who misplayed Barco's free kick to open the scoring just 21 minutes in. Scott Sutter tied the game just before the half, but Josef Martinez broke the deadlock in the second half, with only 16 minutes remaining in normal time.
Atlanta easily claimed the June 30, 2018 meeting at Mercedes-Benz Stadium, 4-0. Josef Martinez and Barco each scored a goal and Miguel Almiron added a brace. Orlando lost the first matchup of 2018, 2-1, on May 13. An early penalty on a Cristian Higuita foul gave the visitors a leg up on a Josef Martinez goal from the spot and Barco doubled the lead before halftime. Justin Meram scored his first goal as a Lion to pull one back, but Orlando could get no closer. The unfortunate ending included a shower of debris coming out of the stands due to dissatisfaction with referee Alan Kelly's decisions that night.
Hector Villalba's two late goals in the first two meetings turned what could have been an Orlando draw and a win into a loss and a draw. The two teams kicked off their series with Orlando suffering a late 1-0 loss at home on July 21, 2017. Villalba found the net late. Villalba then scored a stoppage-time tally to rescue a 1-1 draw for Atlanta in the second meeting on July 29, 2017. Kaká scored one of his best goals as a Lion in that match to provide Orlando's lone score.
Orlando City became the first visiting team to take any points out of Mercedes-Benz Stadium with a 3-3 draw in Atlanta that September. Dom Dwyer scored his first brace as a Lion (in MLS, anyway) and also assisted on Cyle Larin's goal. Josef Martinez's hat trick spoiled Orlando's bid to take all three points.
Overview
Orlando is coming off a complete 3-1 road win at Inter Miami last Saturday and the Lions are on a modest, three-game unbeaten streak (1-0-2). That Miami match represented the first time the Lions have scored more than twice in a game this season. Martin Ojeda and Ercan Kara each posted a goal and an assist in the game. Orlando City, which is just 2-3-2 at home in 2023, has managed a draw and a win in its last two matches at Exploria Stadium. An 89th-minute equalizer prevented the Lions from carrying two straight home wins into this game.
Atlanta United is 1-3-3 on the road this season, including a 3-3 draw last week. The Five Stripes are 0-3-3 in their last six away from Mercedes-Benz Stadium. They appeared to be headed for a win last weekend before an 89th-minute strike by Georgios Koutsias allowed Chicago to level the score as both teams played with 10 men.
The names may change but Atlanta doesn't stop playing aggressively with the ball. The Georgia club leads MLS in goals (28) this season but it's a high-risk, high-reward style, as the Five Stripes have also conceded 24 goals, which is one fewer allowed than league-worst Charlotte's 25. United's tendency to overrun Orlando's midfield has been problematic in the all-time series, so the Lions are going to need a big game from the central midfield and wingers and other attacking players will need to track back and to win balls back quickly to keep Atlanta from having counterattacking opportunities.
Greek forward Giorgos Giakoumakis has hit the ground running as Atlanta's latest DP striker, scoring eight times already to lead the team. Almada is just behind with six goals and has eight assists to go along with them. Lennon is a talented attacker as well and has provided six assists this season. Purata gives the team a threat on set pieces.
"Atlanta is a team as well that is looking for their best form like many other teams in the league, including us," Orlando City Head Coach Oscar Pareja said. "They have guys up front that are crafty and some others with speed that we need to control. Similar to other Atlanta teams [in the past], they like to create sequences. We have contributed all of those things already to our game plan and we'll be ready."
Orlando City will be without Gaston Gonzalez (thigh), Luca Petrasso (thigh), and Michael Halliday (international duty), with Abdi Salim (knee) listed as questionable. Atlanta will be without Ozzie Alonso (ACL), Erik Lopez (ankle), Amar Sejdic (calf), Caleb Wiley (international duty), Luiz Araújo (red card suspension), and Franco Ibarra (yellow card accumulation). Brad Guzan (MCL) and Santiago Sosa (ankle) are listed as questionable.
Match Content
---
Official Lineups
Orlando City (4-2-3-1)
Goalkeeper: Pedro Gallese.
Defenders: Rafael Santos, Robin Jansson, Antonio Carlos, Kyle Smith.
Defensive Midfielders: Cesar Araujo, Wilder Cartagena.
Attacking Midfielders: Ivan Angulo, Mauricio Pereyra, Facundo Torres.
Forward: Ercan Kara.
Bench: Mason Stajduhar, Thomas Williams, Rodrigo Schlegel, Dagur Dan Thorhallsson, Felipe, Martin Ojeda, Shak Mohammed, Ramiro Enrique, Duncan McGuire.
Atlanta United (4-2-3-1)
Goalkeeper: Brad Guzan.
Defenders: Andrew Gutman, Miles Robinson, Juan Jose Purata, Ronald Hernandez.
Defensive Midfielders: Santiago Sosa, Matheus Rossetto.
Attacking Midfielders: Derrick Etienne, Thiago Almada, Brooks Lennon.
Forward: Giorgos Giakoumakis.
Bench: Quentin Westberg, Luis Abram, Aiden McFadden, Noah Cobb, Ajani Fortune, Tyler Wolff, Machop Chol, Miguel Berry.
Referees
REF: Allen Chapman.
AR1: Brian Dunn.
AR2: Tom Felice.
4TH: Justin Howard.
VAR: Pierre-Luc Lauziere.
AVAR: Robert Schaap.
---
How to Watch
Match Time: 7:30 p.m.
Venue: Exploria Stadium — Orlando.
TV/Live Stream: MLS Season Pass on Apple TV+.
Radio: Real Radio 104.1 FM (English), Accion 97.9 and 810 AM (Spanish).
Twitter: For rapid reaction and live updates, follow along at @TheManeLand, as well as Orlando City's official Twitter feed (@OrlandoCitySC).
---
Enjoy the match. Go City!
Lion Links: 5/27/23
U-20 USMNT victorious, trouble continues for Toronto FC, Ivan Toney's suspension reduced, and more.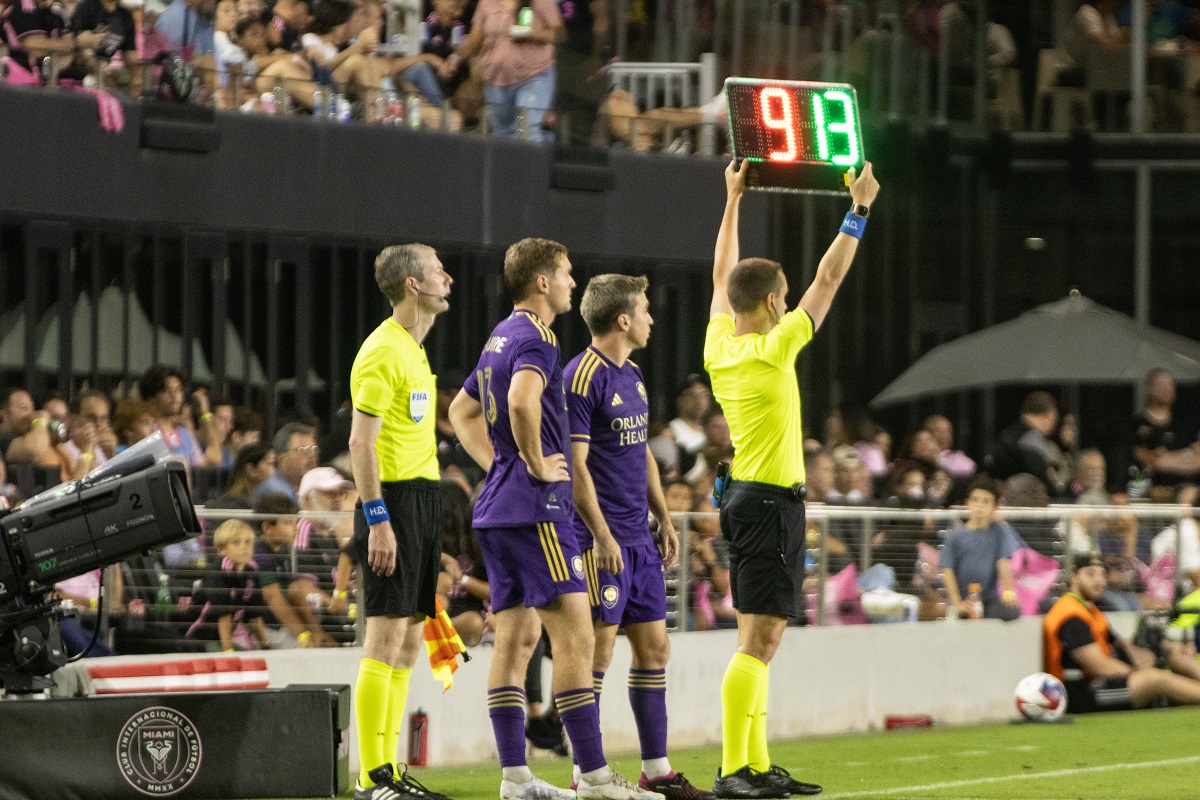 Happy weekend, everyone! Today is a very busy day, as Orlando City hosts Atlanta United at 7:30 p.m. at Exploria Stadium, while the Orlando Pride will travel to face the Chicago Red Stars at 8 p.m. There's a lot to talk about today, so let's jump into it.
U-20 USMNT Beats Slovakia
The U-20 USMNT was victorious in its final game of the Under-20 World Cup group stage. Orlando City's Michael Halliday got his second start of the tournament, as the baby Yanks took out Slovakia, 2-0, to finish the group stage undefeated and finish top of Group B courtesy of a perfect three wins from three. Cade Cowell scored the opening goal and Niko Tsakiris got the second late in stoppage time to hand the Americans a third straight victory. They will advance to the Round of 16 and play a third place team from Group A, C, or D, with the exact opponent being determined once the other groups have concluded play.
Toronto FC Discord
Following comments from Frederico Bernardeschi and later Bob Bradley earlier this week, the drama with Toronto FC has continued with Bradley leaving Bernardeschi out of the squad for this weekend's match. The Italian was also absent from training on Friday, and Bradley emphasized that the decision was not a disciplinary one. According to a report from The Athletic, tensions at the club have been increasing for some time, with Bernardeschi, Lorenzo Insigne, Bradley and son Michael Bradley at the heart of things (paywall). Things haven't been good on the field for Toronto either, as the club has just three wins in 15 matches and hasn't scored in more than 400 minutes.
Ivan Toney's Suspension Reduced
The English Football Association has reduced Ivan Toney's ban from playing from 15 months to eight, following him being diagnosed as a gambling addict. The FA took into account both his plea of guilt and his diagnosis as an addict when making the decision. It has also emerged that Toney placed 13 bets on teams he was playing on to lose during a period of roughly a year and a half, although he did not play in any of the 13 matches.
Swansea Reportedly Interested in Gregg Berhalter
Welsh club Swansea City is reportedly interested in hiring Gregg Berhalter to fill the team's upcoming managerial vacancy. Current boss Russell Martin is close to joining Southampton, and the Championship club's American ownership is reportedly interested in Berhalter, along with several other names. Former Swansea manager Chris Davies and current Plymouth manager Steven Schumacher are also reportedly under consideration for the role. It would be very interesting if Swansea did decide to go that route, especially as the United States Men's National Team has not yet named a new head coach, and recent reports suggested that Berhalter had not yet been eliminated from contention.
Free Kicks
Spend some time getting to know Ally Watt a little better before this weekend's Orlando Pride match.
Former Lion Chris Mueller has had season-ending hip surgery.
Alexandre Pato has signed with Sao Paulo in his native Brazil, reuniting him with another former Lion in Sebas Mendez.
---
That's everything I have for you today. Vamos Orlando!