PawedCast Episode 270: Crew/Nashville Rewinds, Pride-Chicago, Montreal Preview, and More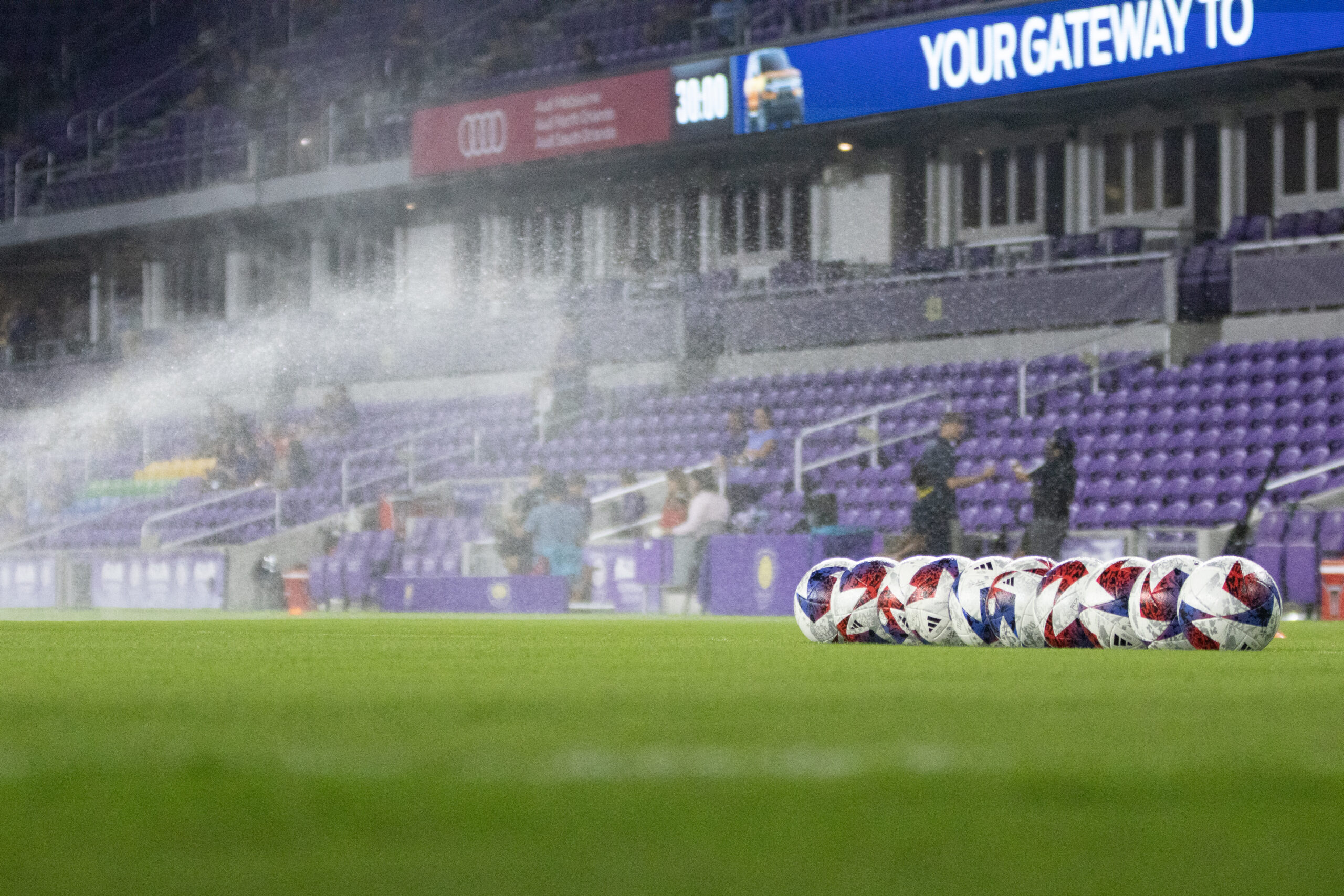 Orlando City was far too lackadaisical in allowing preventable early goals in its 3-2 loss at the Columbus Crew in the midweek, which placed even more importance on Sunday's match against Nashville SC. And then, well, that happened.
It won't bring Orlando City fans much comfort to know their team did just enough to win that match on Sunday because the customary — and important! — points that come with wins will not be awarded. Referee Allen Chapman saw to that. While one can usually simply point to incompetence rather than malice (after all, this is a match official who did not understand the shootout rules in last year's Orlando City vs. New York City FC playoff game), it's difficult to see Chapman's decision as mere ineptitude in this case because there is a standard to be met of "clear and obvious" required to overturn the call on the field that cannot reasonably be said to exist.
Dave Rohe and I break down the road loss and the home win that only netted one point due to Chapman's Halloween Heist of the other two, and make our selections for Man of the Match for each game. We discuss where that leaves the Lions with one match left to play and how Chapman ruined a storybook contribution from Alexandre Pato.
We also discuss the Orlando Pride's season-ending loss to the Chicago Red Stars on Friday. That 1-0 loss ends the once-promising 2021 Pride campaign on a five-game losing streak. We talk about where the club goes from here and some roster moves that have already taken place.
This week's mailbag asked about Pedro Gallese, and, for some reason, referee accountability (can't imagine why). If there's anything — and we do mean anything — you want us to address on the next show, just ask by tweeting it to us at @TheManeLand with the hashtag #AskTMLPC.
We close the show with our key match-ups and score predictions for Orlando City at Montreal on Decision Day.
That's all for this week.
Stay safe and enjoy the show!
---
Here's how No. 270 went down:
0:15 – Columbus finally got a win in the series at perhaps the worst popular time after five straight losses to Orlando and way too much talk about the Halloween Heist (please congratulate me on keeping the podcast kid-friendly because it was an exercise in restraint on my part).
55:08 – The Pride have a lot to accomplish this off-season after finishing the year on a five-game skid, starting with a coaching search and ending with a retooling of the side.
1:11:05 – Our mailbag and predictions for Decision Day.
PawedCast Episode 350: Red Bulls Rewind, OCB at Toronto, and More
A look back at a big road win for the Lions and a horrible road loss for the Young Lions.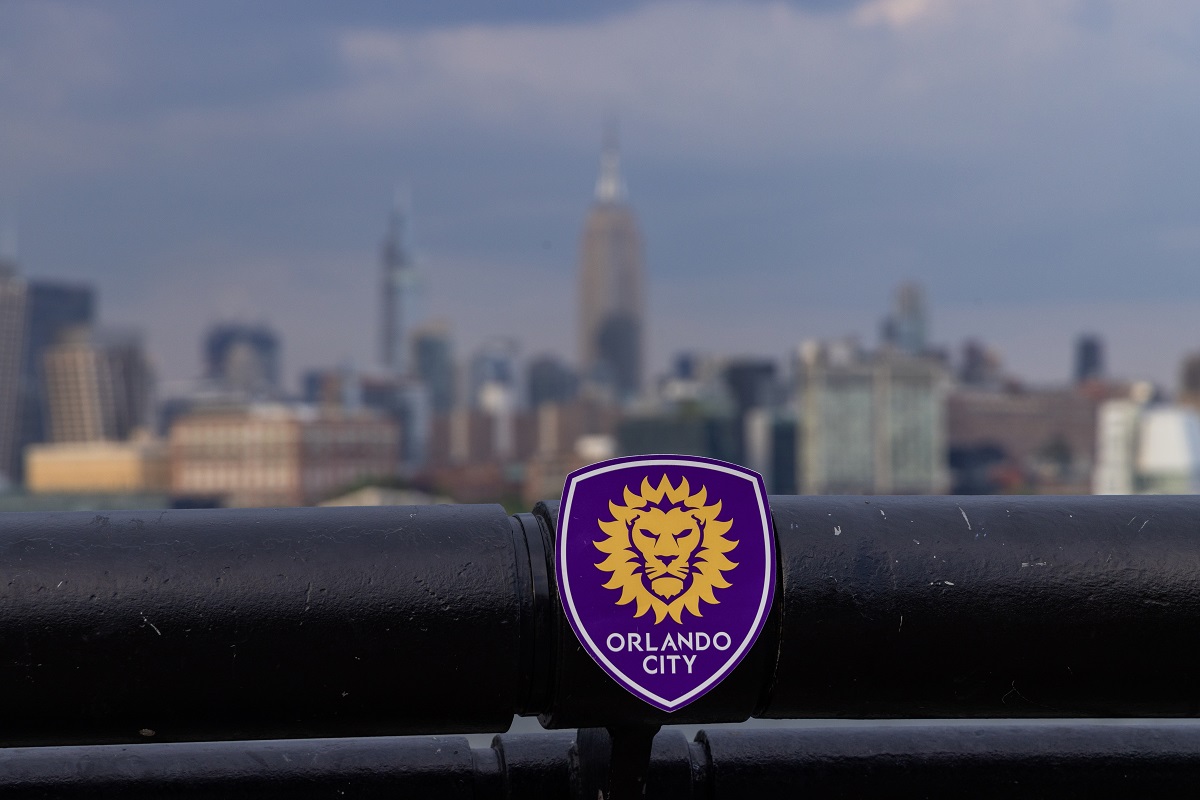 It's early June, so technically it's still time to do some spring cleaning. Speaking of which, the Lions got their brooms out and swept the New York Red Bulls on Saturday night in Harrison, NJ. Ivan Angulo, Facundo Torres, Wilder Cartagena, and Robin Jansson starred on a night when Orlando City's strategy was to stay organized against New York's chaotic press and wait for opportunities to punish the Red Bulls on the counter. That's pretty much what the Lions did on Saturday and it resulted in a 3-0 win against a team that hadn't given up more than two in a match all season.
We broke down Orlando's win in the Garden State and selected our Man of the Match. We also touched on several Lions who were honored for their performances in that game. Oh, and Mikey Halliday is coming home, which is good, but it's because the U-20 USMNT lost in the 2023 FIFA U-20 World Cup quarterfinals, which is bad.
After our review of Saturday's match, we opened up the mailbagbox. Among this week's topics were Targeted Allocation Money and buying down Designated Players, along with home form vs. road form. Remember, if there's anything — and we do mean anything — you want us to address on the show, just ask us by tweeting it to us at @TheManeLand with the hashtag #AskTMLPC.
Finally, we discussed a disjointed Orlando City B performance north of the border against Toronto FC II. The Young Lions never seemed in this game and the warning bells were chiming loudly just 17 seconds into the match. It was not a fun night for OCB.
---
Here's how No. 350 went down:
0:15 – The Lions didn't have their sharpest passing night, but they put the ball in the net three times, which is always a welcome sight.
33:42 – OCB had a very bad night in Canada.
42:31 – The mailbagbox beckons and we don't claim to be experts on the weird player-signing mechanisms in MLS.
PawedCast Episode 349: Orlando City-Red Bulls Preview, OCB-NYRB II Rewind, and More
The Young Lions stayed unbeaten at home and the senior Lions look to win consecutive road contests.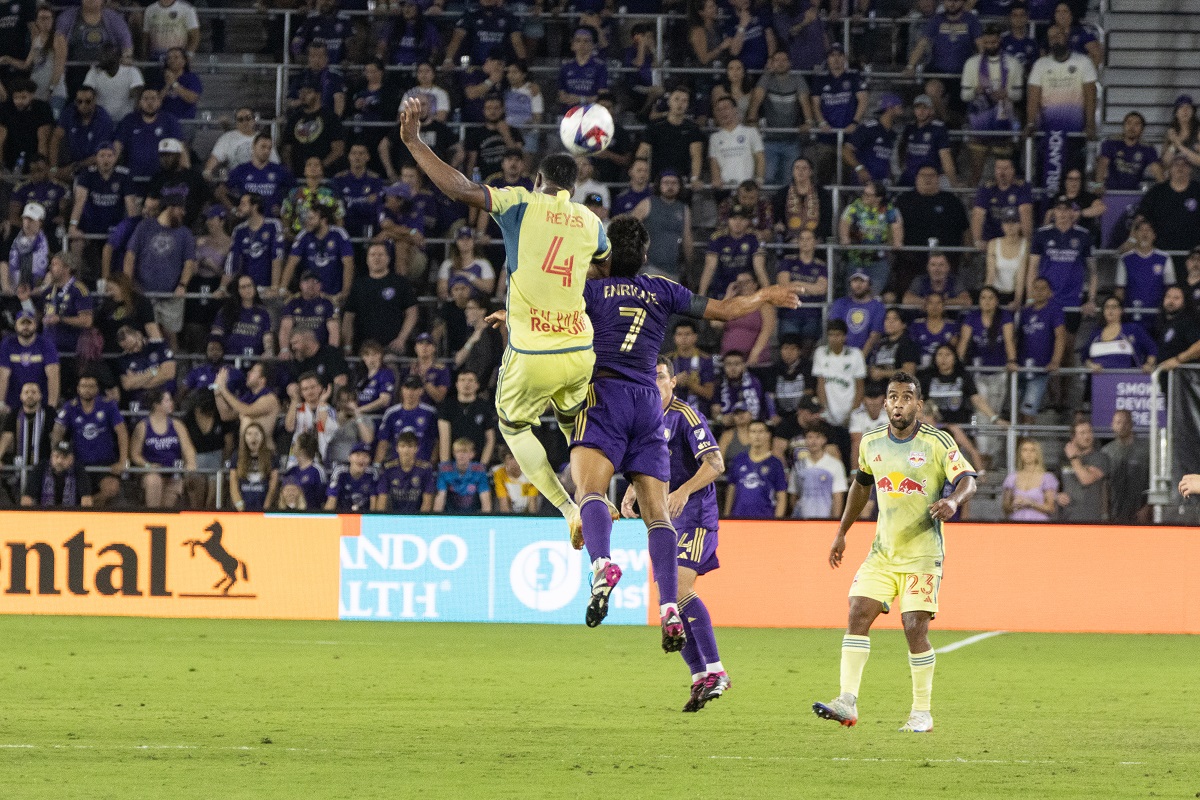 We decided to give everyone a little time off this week due to the Memorial Day holiday and so we have no special guest, however, we still had plenty to discuss.
Orlando City B took center stage early this week with a rare Monday night match against New York Red Bulls II. The Young Lions jumped out to an early lead, fell behind by halftime, and managed to stage a comeback to claim all three points. OCB remains unbeaten at home in 2023 after a wild match that of course featured some Jack Lynn heroics.
We discuss the Young Lions' win over the Baby Bulls and Lynn's torrid streak. Also, we've had more Shak Mohammed sightings recently, as the 19-year-old Ghanaian has been playing better of late with OCB and he scored his first professional goal on Monday night to win the match. It's a great sign from the Generation Adidas draft pick and we look forward to watching his continued development.
After our OCB recap, we opened up the mailbagbox to find a question about Ted Lasso. Don't worry, we handled it with care to keep listeners spoiler-free. Remember, if there's anything — and we do mean anything — you want us to address on the show, just ask us by tweeting it to us at @TheManeLand with the hashtag #AskTMLPC.
Finally, we previewed Orlando City's upcoming match Saturday night at Red Bull Arena. We included our key matchups and score predictions as the senior Lions take on New York on the road.
---
Here's how No. 349 went down:
0:15 – The Young Lions get top billing for this episode. That's new.
16:43 – The mailbagbox believes! Our thoughts on Coach Beard's revelation from the show's penultimate episode (without spoiling the revelation for those who are behind).
30:41 – Key matchups were unanimous and we've got score predictions for the Lions at the Red Bulls.
SkoPurp Soccer Episode 8: Chicago Rewind, Houston Preview, and More
The Pride dominated the Red Stars but left Chicago without any points, while a trip to Houston looms next.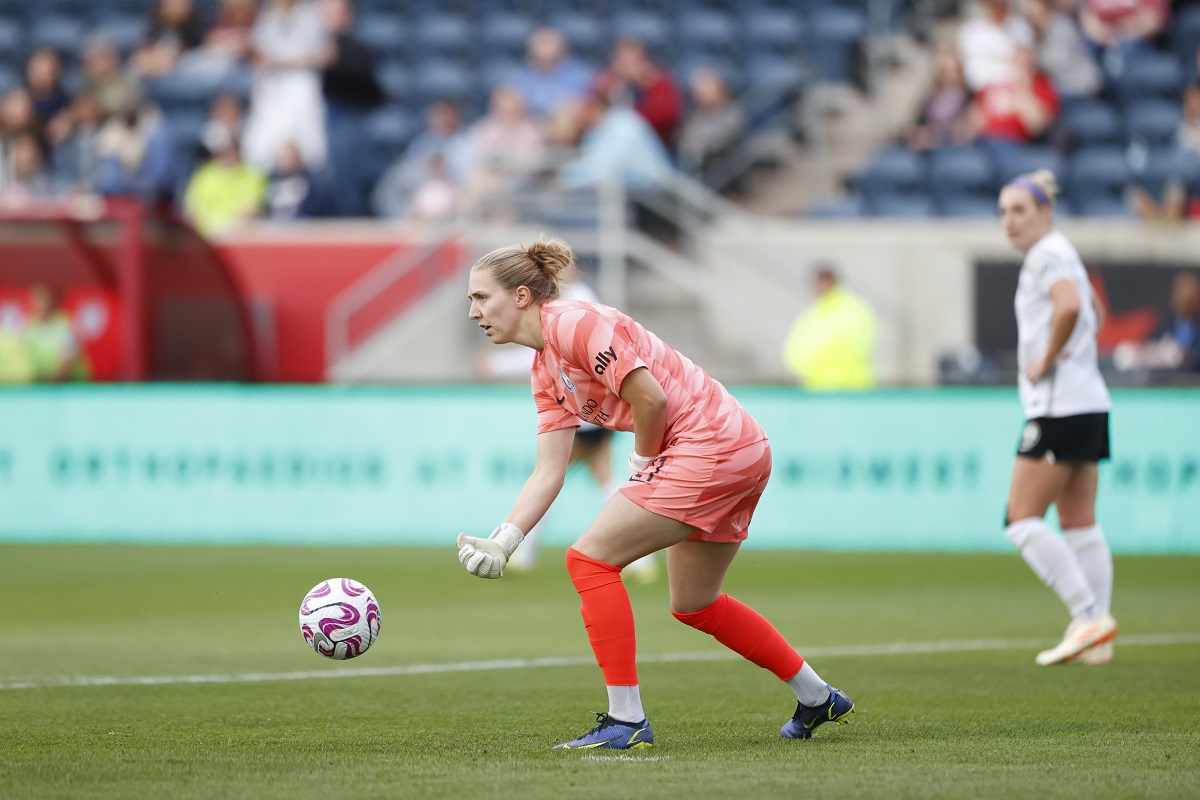 The Orlando Pride went from beating the league's best team to losing to the league's bottom team in just one week. That's kind of what we've got to deal with while this young team grows, but the positives were there. The Pride completely dominated play and created a ton of chances but the club continues to struggle in front of goal, and it didn't help matters that Alyssa Naeher brought her 'A' game to Saturday night's proceedings. We break down a disappointing-yet-simultaneously-encouraging loss against the Red Stars and make our Player of the Match selections.
We also talked about the return of forward Julie Doyle and what that could mean for the Pride attack as we move forward through the 2023 season.
Our mailbagbox featured questions from listeners and we did our best to answer them to the best of our ability. You can ask us anything by hitting us up on Twitter at either @TheManeLand or @SkoPurpSoccer and using the hashtag #AskSkoPurp. Or you can visit our show page, scroll down, and fill out the handy form.
Finally, we gave our key matchups and score predictions for the Pride's trip to play the Houston Dash on Saturday night.
---
Here's how Episode 8 went down:
0:15 – The Pride saw their unbeaten streak snapped at Chicago against a beatable Red Stars team (well, beatable for most teams this season, anyway).
11:00 – The mailbagbox beckons and we answer your questions.
27:56 – The Pride are headed to Houston next and we've got our key matchups and predictions.