PawedCast Episode 287: LA Rewind, Pride-Spirit, USMNT World Cup Qualifying, Portland Preview, and More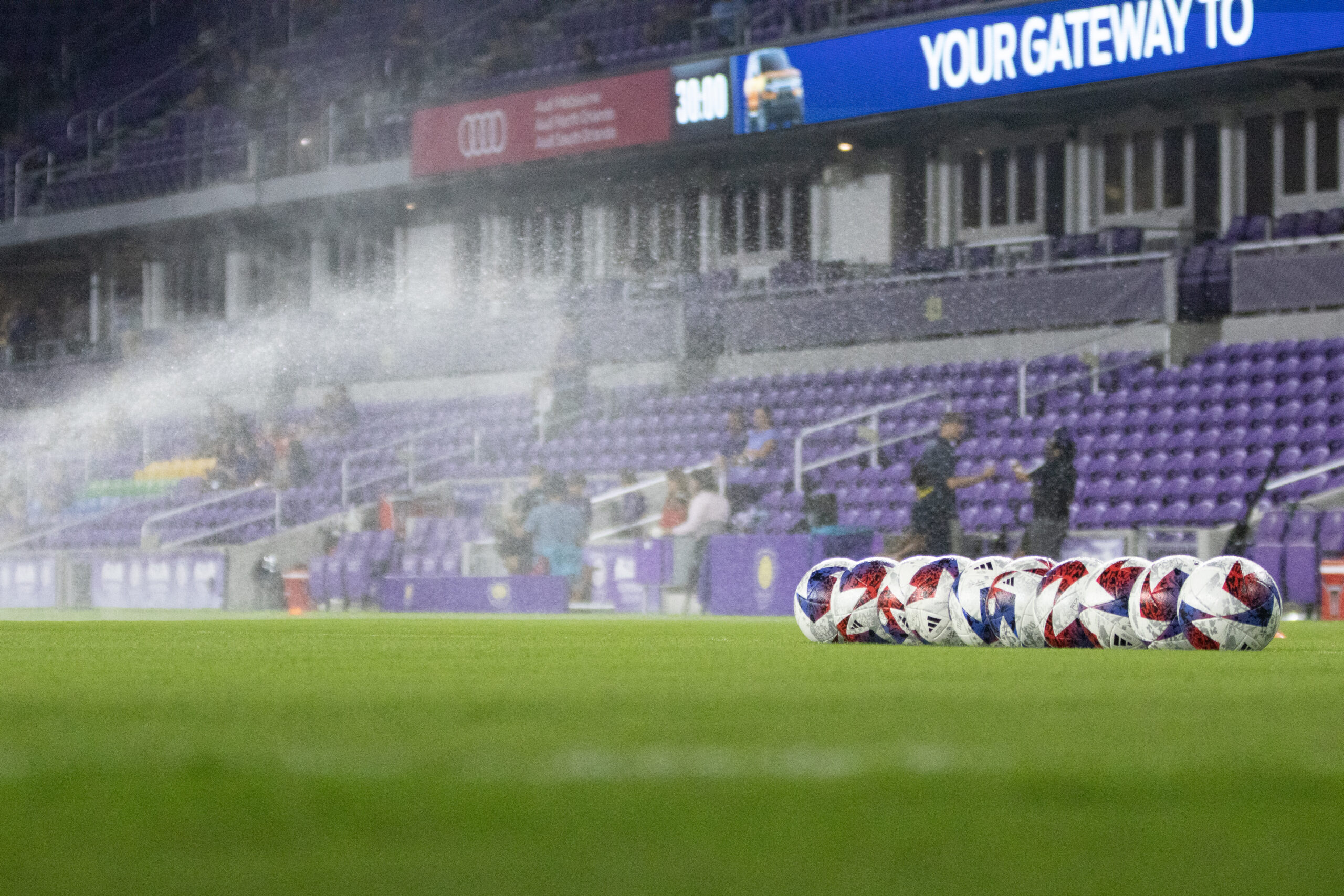 Orlando City followed a crazy home loss to FC Cincinnati with almost a mirror image game in a 1-0 win on the road against the LA Galaxy. Both games saw the team with fewer chances, fewer shots, and much less possession find a way to win the game. We break down the win over Chicharito and company, with the Lions getting their first dub in the state of California and only their second in the Pacific time zone. We also selected our Man of the Match, spoke about Orlando's penchant for clean sheets early in this 2022 season, and talked about the MLS Team of the Week and the Lions leaving for international duty.
Sam Svilar from Portland Timbers blog Stumptown Footy joined us to give us the perspective from the Rose City. Sam gave us a complete picture of what's gone on with the Timbers so far this season and what we can expect when the teams kick off this Sunday. Big thanks to Sam for taking time out of his schedule to educate us Eastern Conference folk.
The Orlando Pride kicked off their 2022 NWSL Challenge Cup campaign and got Head Coach Amanda Cromwell a result in her first match at the helm. Cromwell's bunch held the defending champion Washington Spirit to a scoreless draw this past weekend and there were both good and bad signs in the match. We're going to focus on the positive for now since the sample size is so small. We also discussed the banner kerfuffle that took place on Saturday night at Exploria Stadium and how the club resolved it and owned up to its mistake quickly.
OCB gets underway this Saturday and we don't have a lot of information yet about the Young Lions, but we do know that they won't draw any games this season. MLS NEXT Pro is not having it with ties. All matches that end with the teams even on the scoreboard will go to penalties. Both teams get a point for finishing even, and the shootout winner will earn one extra point in the standings.
We also discussed the big week ahead for the USMNT. The Yanks have some work to do to clinch a spot in the World Cup. They can do it, but it won't be easy. The second of their three games in this window is, of course, taking place in the City Beautiful at Exploria Stadium. We look at the clinching scenarios, the key players missing, and the weirdness of what happened four years ago on the final match day.
This week's mailbag was interested in NCAA brackets, power rankings, the Concacaf Champions League, and more. If there's anything — and we do mean anything — you want us to address on the next show, just ask by tweeting it to us at @TheManeLand with the hashtag #AskTMLPC.
And we closed the show by giving our key match-ups and score predictions for Sunday's trip to play the Timbers.
Stay safe and enjoy the show!
---
Here's how No. 287 went down:
0:15 – Orlando City bounced back with an important road victory, the Lions don't score a lot of goals, and the Lions don't concede many goals. Also, defenders should be on Team of the Week for defending well.
24:42 – Sam Svilar jumps on with us and gives us the scoop on the happenings in a post-Diego Valeri Portland. He says the game could go either way on Sunday.
46:20 – The Pride are underway, OCB is about to get underway, the USMNT is about to get back underway, and we've got your mailbag responses. Plus our predictions for Sunday's match in Portland.
PawedCast Episode 350: Red Bulls Rewind, OCB at Toronto, and More
A look back at a big road win for the Lions and a horrible road loss for the Young Lions.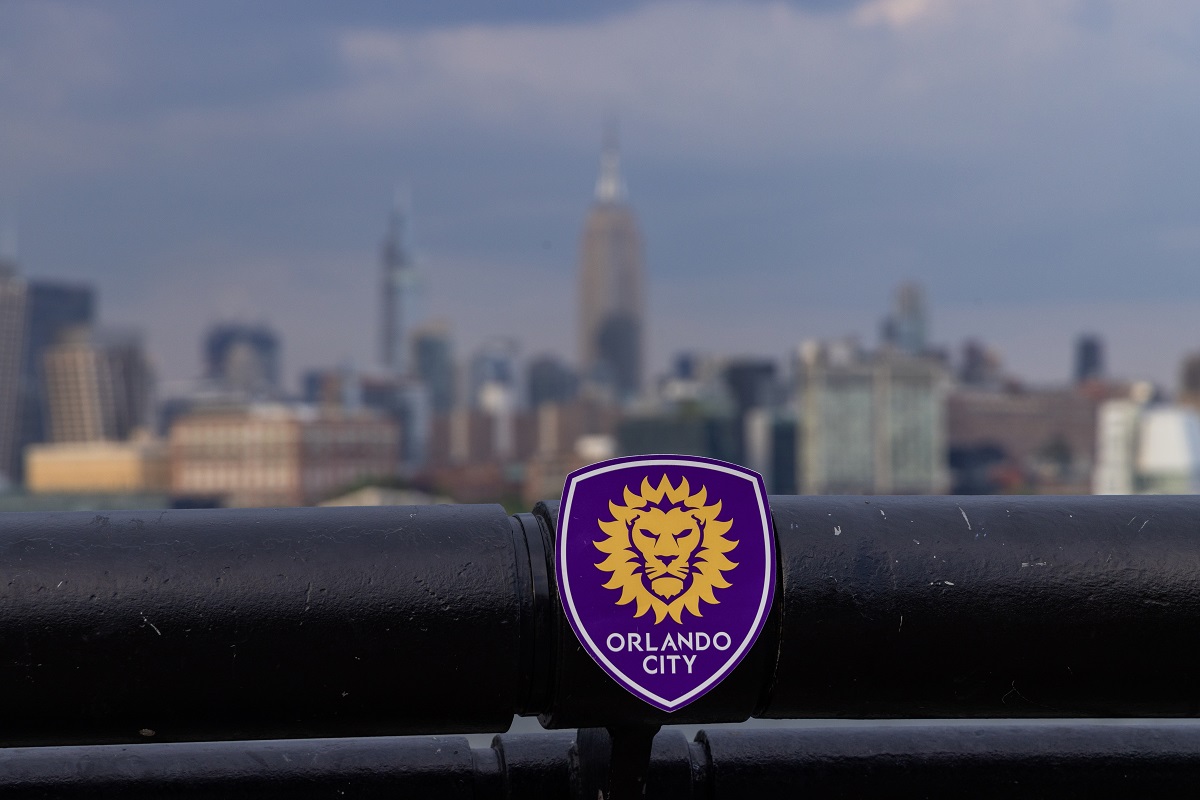 It's early June, so technically it's still time to do some spring cleaning. Speaking of which, the Lions got their brooms out and swept the New York Red Bulls on Saturday night in Harrison, NJ. Ivan Angulo, Facundo Torres, Wilder Cartagena, and Robin Jansson starred on a night when Orlando City's strategy was to stay organized against New York's chaotic press and wait for opportunities to punish the Red Bulls on the counter. That's pretty much what the Lions did on Saturday and it resulted in a 3-0 win against a team that hadn't given up more than two in a match all season.
We broke down Orlando's win in the Garden State and selected our Man of the Match. We also touched on several Lions who were honored for their performances in that game. Oh, and Mikey Halliday is coming home, which is good, but it's because the U-20 USMNT lost in the 2023 FIFA U-20 World Cup quarterfinals, which is bad.
After our review of Saturday's match, we opened up the mailbagbox. Among this week's topics were Targeted Allocation Money and buying down Designated Players, along with home form vs. road form. Remember, if there's anything — and we do mean anything — you want us to address on the show, just ask us by tweeting it to us at @TheManeLand with the hashtag #AskTMLPC.
Finally, we discussed a disjointed Orlando City B performance north of the border against Toronto FC II. The Young Lions never seemed in this game and the warning bells were chiming loudly just 17 seconds into the match. It was not a fun night for OCB.
---
Here's how No. 350 went down:
0:15 – The Lions didn't have their sharpest passing night, but they put the ball in the net three times, which is always a welcome sight.
33:42 – OCB had a very bad night in Canada.
42:31 – The mailbagbox beckons and we don't claim to be experts on the weird player-signing mechanisms in MLS.
PawedCast Episode 349: Orlando City-Red Bulls Preview, OCB-NYRB II Rewind, and More
The Young Lions stayed unbeaten at home and the senior Lions look to win consecutive road contests.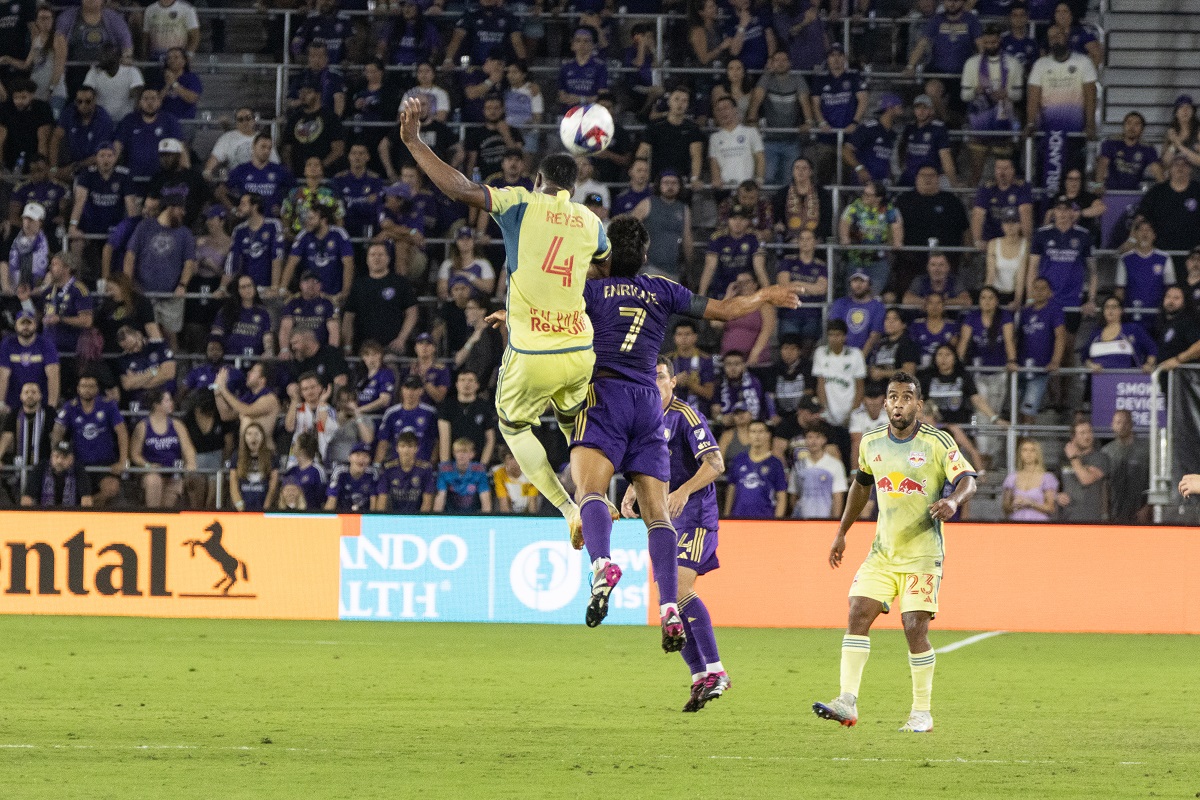 We decided to give everyone a little time off this week due to the Memorial Day holiday and so we have no special guest, however, we still had plenty to discuss.
Orlando City B took center stage early this week with a rare Monday night match against New York Red Bulls II. The Young Lions jumped out to an early lead, fell behind by halftime, and managed to stage a comeback to claim all three points. OCB remains unbeaten at home in 2023 after a wild match that of course featured some Jack Lynn heroics.
We discuss the Young Lions' win over the Baby Bulls and Lynn's torrid streak. Also, we've had more Shak Mohammed sightings recently, as the 19-year-old Ghanaian has been playing better of late with OCB and he scored his first professional goal on Monday night to win the match. It's a great sign from the Generation Adidas draft pick and we look forward to watching his continued development.
After our OCB recap, we opened up the mailbagbox to find a question about Ted Lasso. Don't worry, we handled it with care to keep listeners spoiler-free. Remember, if there's anything — and we do mean anything — you want us to address on the show, just ask us by tweeting it to us at @TheManeLand with the hashtag #AskTMLPC.
Finally, we previewed Orlando City's upcoming match Saturday night at Red Bull Arena. We included our key matchups and score predictions as the senior Lions take on New York on the road.
---
Here's how No. 349 went down:
0:15 – The Young Lions get top billing for this episode. That's new.
16:43 – The mailbagbox believes! Our thoughts on Coach Beard's revelation from the show's penultimate episode (without spoiling the revelation for those who are behind).
30:41 – Key matchups were unanimous and we've got score predictions for the Lions at the Red Bulls.
SkoPurp Soccer Episode 8: Chicago Rewind, Houston Preview, and More
The Pride dominated the Red Stars but left Chicago without any points, while a trip to Houston looms next.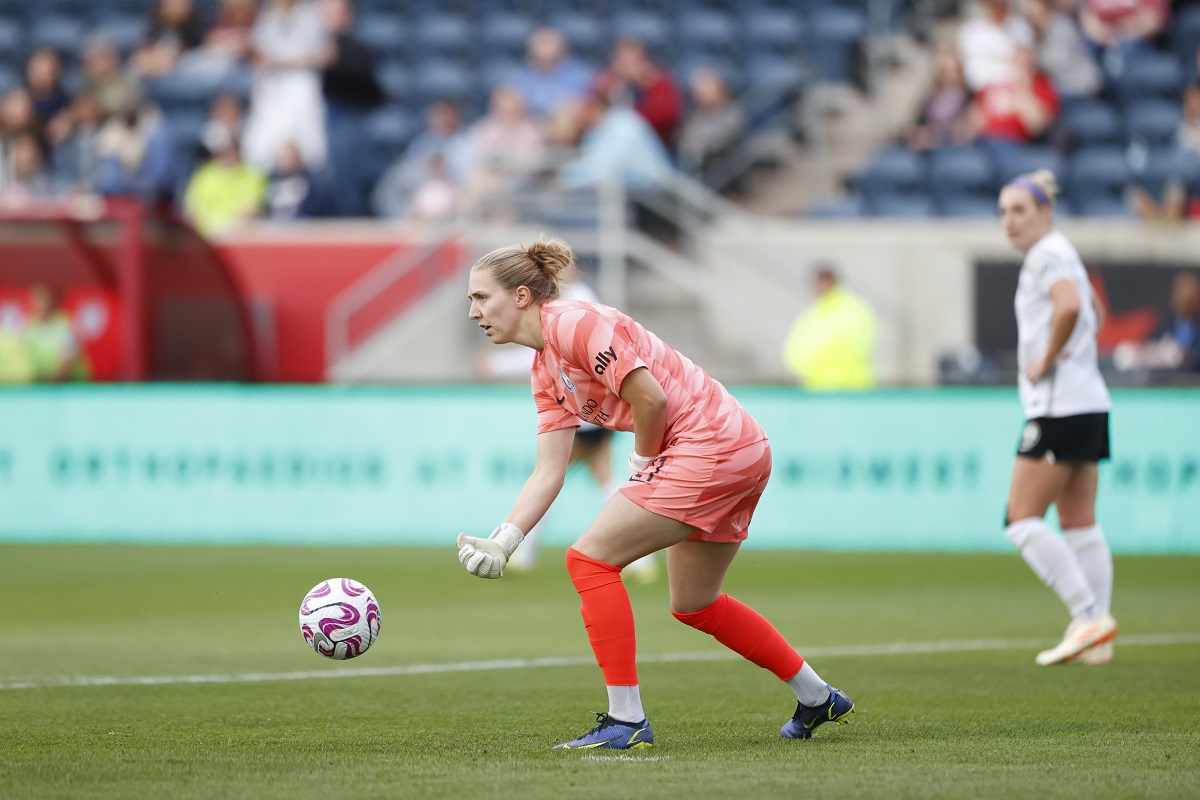 The Orlando Pride went from beating the league's best team to losing to the league's bottom team in just one week. That's kind of what we've got to deal with while this young team grows, but the positives were there. The Pride completely dominated play and created a ton of chances but the club continues to struggle in front of goal, and it didn't help matters that Alyssa Naeher brought her 'A' game to Saturday night's proceedings. We break down a disappointing-yet-simultaneously-encouraging loss against the Red Stars and make our Player of the Match selections.
We also talked about the return of forward Julie Doyle and what that could mean for the Pride attack as we move forward through the 2023 season.
Our mailbagbox featured questions from listeners and we did our best to answer them to the best of our ability. You can ask us anything by hitting us up on Twitter at either @TheManeLand or @SkoPurpSoccer and using the hashtag #AskSkoPurp. Or you can visit our show page, scroll down, and fill out the handy form.
Finally, we gave our key matchups and score predictions for the Pride's trip to play the Houston Dash on Saturday night.
---
Here's how Episode 8 went down:
0:15 – The Pride saw their unbeaten streak snapped at Chicago against a beatable Red Stars team (well, beatable for most teams this season, anyway).
11:00 – The mailbagbox beckons and we answer your questions.
27:56 – The Pride are headed to Houston next and we've got our key matchups and predictions.