PawedCast Episode 301: Nashville/D.C. Rewinds, Pride-Louisville, OCB, USWNT, Miami Preview, and More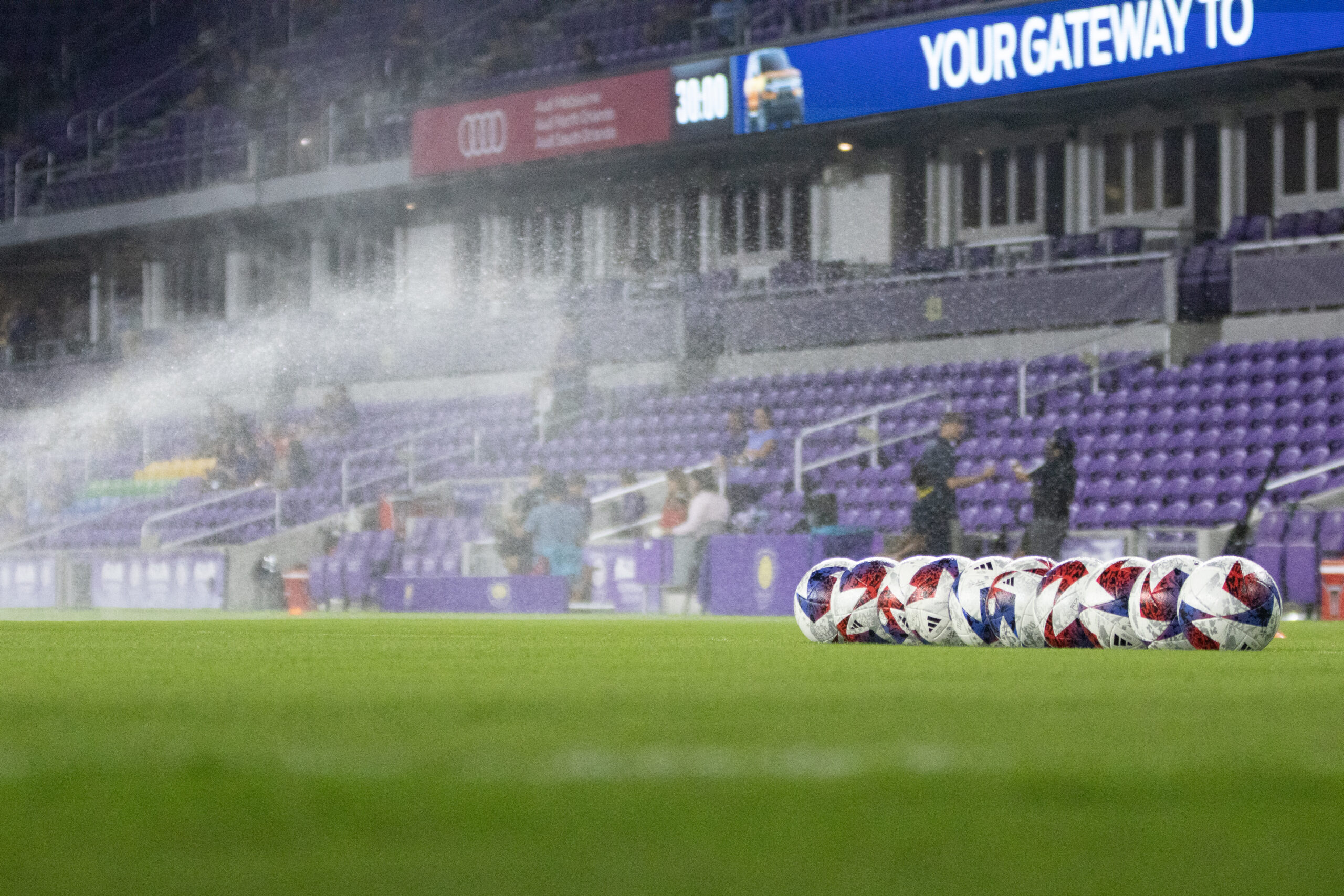 Orlando City had a mixed week of soccer since our last show. The Lions got a last-minute goal to send Wednesday's U.S. Open Cup match against Nashville into extra time and then won another dramatic penalty shootout. Then on Monday, Orlando played down to (or below) the level of a struggling D.C. United side and dug too deep a hole to climb out of in a 5-3 home loss. We break down both matches, check the results against our predictions, and make our Man of the Match selections. We also analyze the departure of Silvester van der Water and what the potential loss of Joao Moutinho would mean.
The Orlando Pride played better at a racetrack than at their home soccer stadium. The Pride had a great opening 20 minutes but still conceded twice in what looked like yet another shutout loss. But then Orlando found the right groove and stormed (Strom'd?) back for a 2-2 draw with Racing Louisville. In other Pride news, we discuss the departure of Sydney Leroux to Angel City and the signing of Malta international Haley Bugeja.
OCB traveled to Rochester and the Young Lions got another Jack Lynn goal but not the win in a 3-2 road loss. Plus, we spent a few minutes on the USWNT and the U-20 USMNT (featuring Orlando City's Michael Halliday).
This week's mailbag asked us about the Tampa Bay Rowdies, our favorite Orlando City penalty kicks, and what's wrong with the Lions at the moment. If there's anything — and we do mean anything — you want us to address on the next show, just ask by tweeting it to us at @TheManeLand with the hashtag #AskTMLPC.
Finally, we gave our key match-ups and predictions for Orlando City's home match coming up Saturday against Inter Miami.
Stay safe and enjoy the show!
---
Here's how No. 301 went down:
0:15 – A draw that felt like a win and a loss that felt like a bigger loss. Plus, goodbye to Silvester van der Water.
50:54 – The Pride rally back at the track and some player comings and goings. OCB lost away. The USWNT faces an important competition and the U-20 men just finished one.
1:04:26 – Our mailbag and our predictions for Inter Miami.
PawedCast Episode 350: Red Bulls Rewind, OCB at Toronto, and More
A look back at a big road win for the Lions and a horrible road loss for the Young Lions.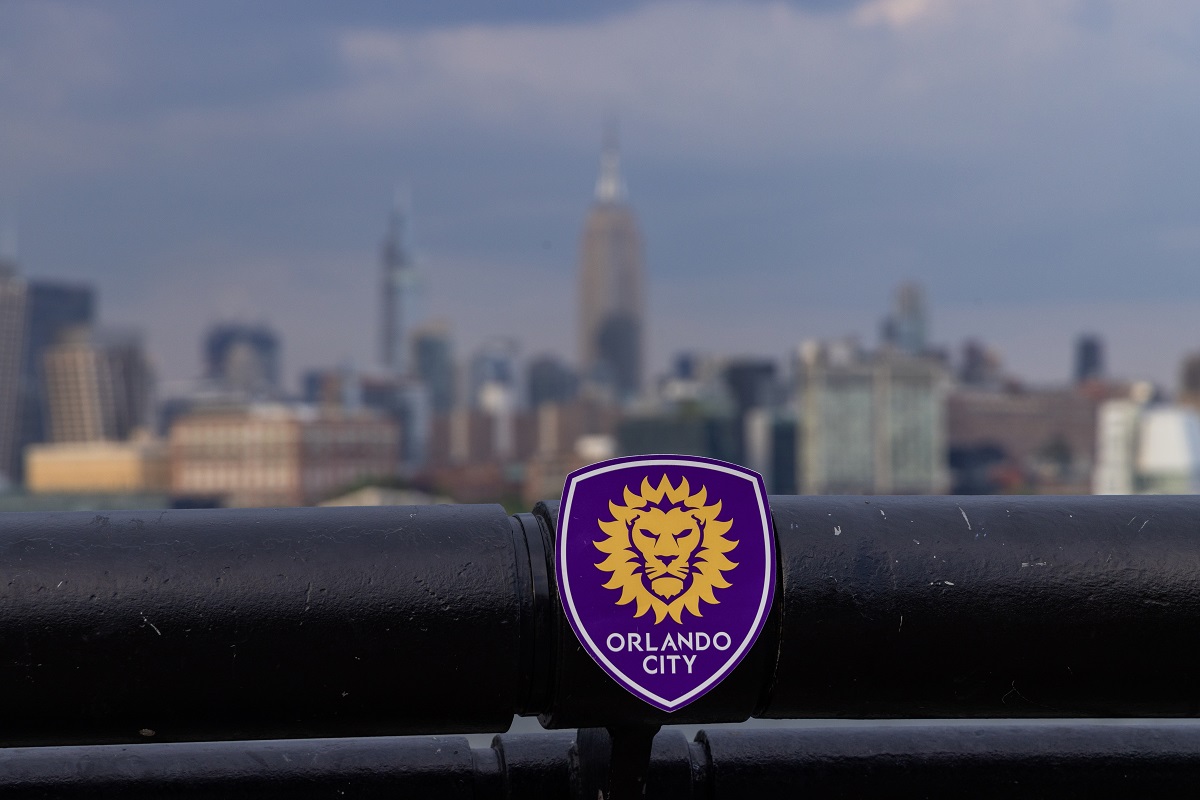 It's early June, so technically it's still time to do some spring cleaning. Speaking of which, the Lions got their brooms out and swept the New York Red Bulls on Saturday night in Harrison, NJ. Ivan Angulo, Facundo Torres, Wilder Cartagena, and Robin Jansson starred on a night when Orlando City's strategy was to stay organized against New York's chaotic press and wait for opportunities to punish the Red Bulls on the counter. That's pretty much what the Lions did on Saturday and it resulted in a 3-0 win against a team that hadn't given up more than two in a match all season.
We broke down Orlando's win in the Garden State and selected our Man of the Match. We also touched on several Lions who were honored for their performances in that game. Oh, and Mikey Halliday is coming home, which is good, but it's because the U-20 USMNT lost in the 2023 FIFA U-20 World Cup quarterfinals, which is bad.
After our review of Saturday's match, we opened up the mailbagbox. Among this week's topics were Targeted Allocation Money and buying down Designated Players, along with home form vs. road form. Remember, if there's anything — and we do mean anything — you want us to address on the show, just ask us by tweeting it to us at @TheManeLand with the hashtag #AskTMLPC.
Finally, we discussed a disjointed Orlando City B performance north of the border against Toronto FC II. The Young Lions never seemed in this game and the warning bells were chiming loudly just 17 seconds into the match. It was not a fun night for OCB.
---
Here's how No. 350 went down:
0:15 – The Lions didn't have their sharpest passing night, but they put the ball in the net three times, which is always a welcome sight.
33:42 – OCB had a very bad night in Canada.
42:31 – The mailbagbox beckons and we don't claim to be experts on the weird player-signing mechanisms in MLS.
PawedCast Episode 349: Orlando City-Red Bulls Preview, OCB-NYRB II Rewind, and More
The Young Lions stayed unbeaten at home and the senior Lions look to win consecutive road contests.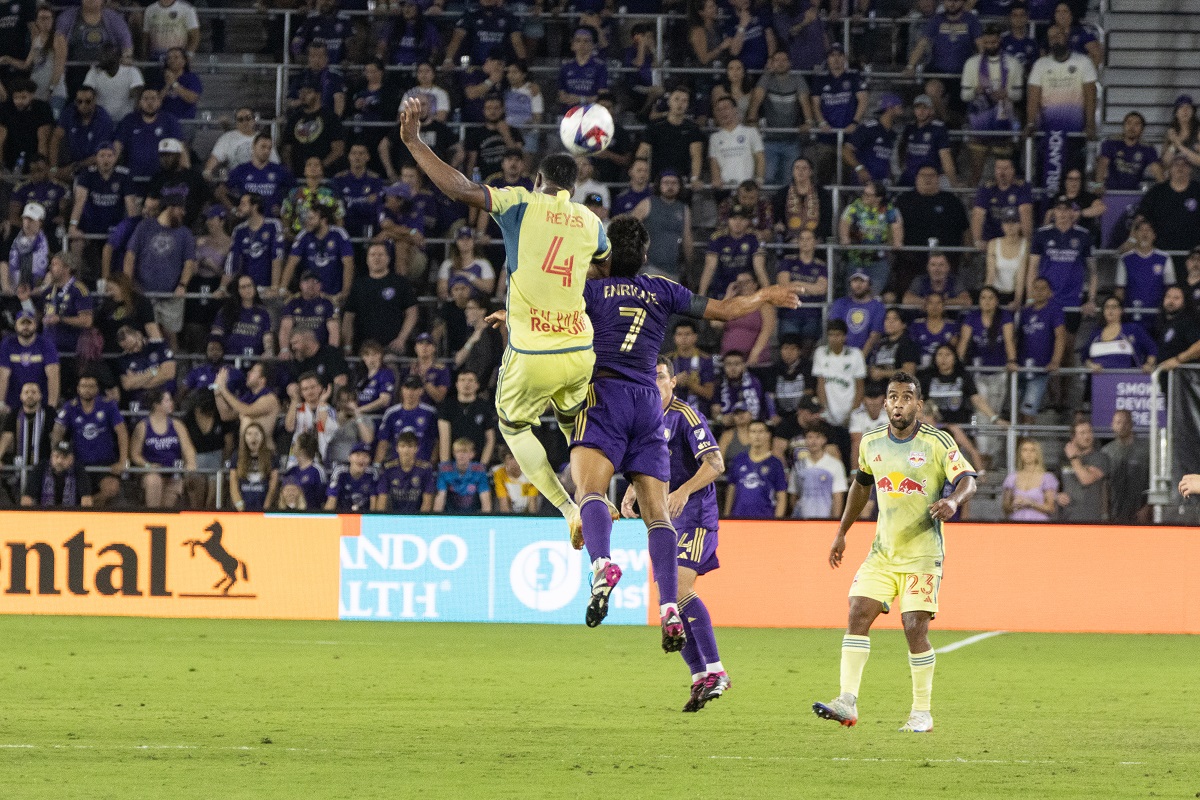 We decided to give everyone a little time off this week due to the Memorial Day holiday and so we have no special guest, however, we still had plenty to discuss.
Orlando City B took center stage early this week with a rare Monday night match against New York Red Bulls II. The Young Lions jumped out to an early lead, fell behind by halftime, and managed to stage a comeback to claim all three points. OCB remains unbeaten at home in 2023 after a wild match that of course featured some Jack Lynn heroics.
We discuss the Young Lions' win over the Baby Bulls and Lynn's torrid streak. Also, we've had more Shak Mohammed sightings recently, as the 19-year-old Ghanaian has been playing better of late with OCB and he scored his first professional goal on Monday night to win the match. It's a great sign from the Generation Adidas draft pick and we look forward to watching his continued development.
After our OCB recap, we opened up the mailbagbox to find a question about Ted Lasso. Don't worry, we handled it with care to keep listeners spoiler-free. Remember, if there's anything — and we do mean anything — you want us to address on the show, just ask us by tweeting it to us at @TheManeLand with the hashtag #AskTMLPC.
Finally, we previewed Orlando City's upcoming match Saturday night at Red Bull Arena. We included our key matchups and score predictions as the senior Lions take on New York on the road.
---
Here's how No. 349 went down:
0:15 – The Young Lions get top billing for this episode. That's new.
16:43 – The mailbagbox believes! Our thoughts on Coach Beard's revelation from the show's penultimate episode (without spoiling the revelation for those who are behind).
30:41 – Key matchups were unanimous and we've got score predictions for the Lions at the Red Bulls.
SkoPurp Soccer Episode 8: Chicago Rewind, Houston Preview, and More
The Pride dominated the Red Stars but left Chicago without any points, while a trip to Houston looms next.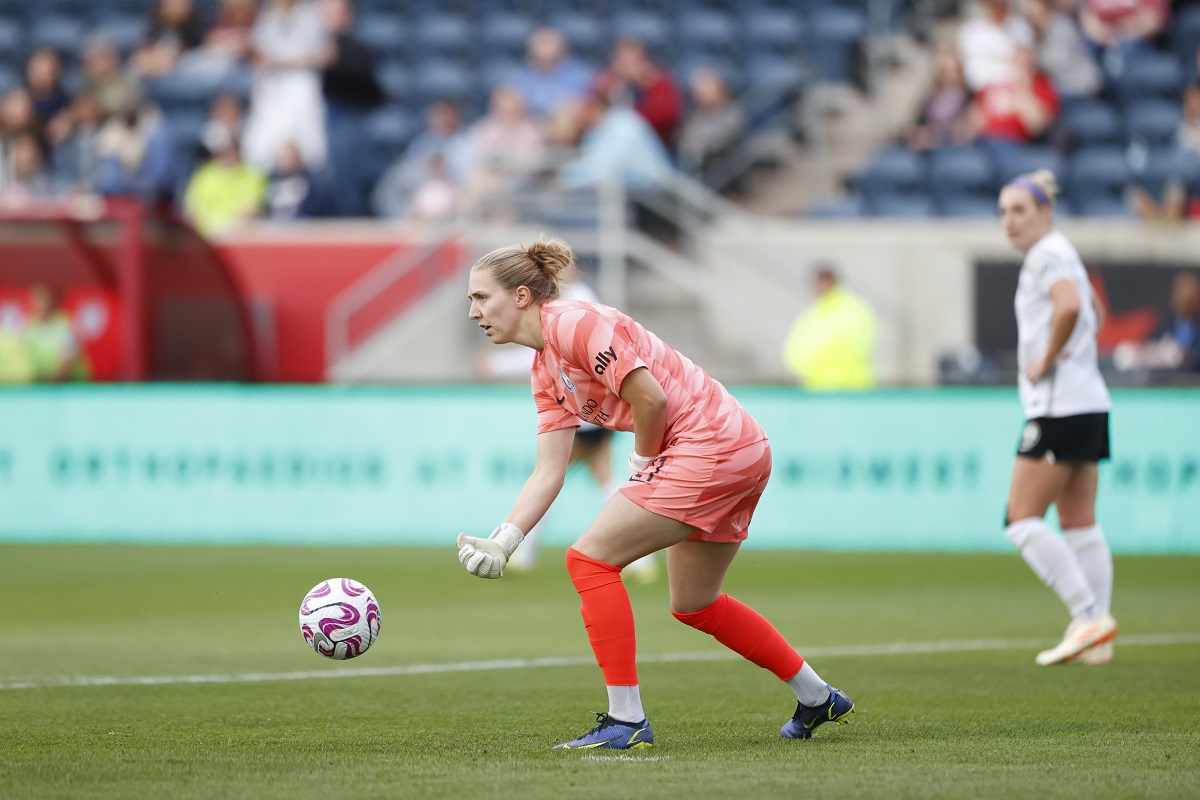 The Orlando Pride went from beating the league's best team to losing to the league's bottom team in just one week. That's kind of what we've got to deal with while this young team grows, but the positives were there. The Pride completely dominated play and created a ton of chances but the club continues to struggle in front of goal, and it didn't help matters that Alyssa Naeher brought her 'A' game to Saturday night's proceedings. We break down a disappointing-yet-simultaneously-encouraging loss against the Red Stars and make our Player of the Match selections.
We also talked about the return of forward Julie Doyle and what that could mean for the Pride attack as we move forward through the 2023 season.
Our mailbagbox featured questions from listeners and we did our best to answer them to the best of our ability. You can ask us anything by hitting us up on Twitter at either @TheManeLand or @SkoPurpSoccer and using the hashtag #AskSkoPurp. Or you can visit our show page, scroll down, and fill out the handy form.
Finally, we gave our key matchups and score predictions for the Pride's trip to play the Houston Dash on Saturday night.
---
Here's how Episode 8 went down:
0:15 – The Pride saw their unbeaten streak snapped at Chicago against a beatable Red Stars team (well, beatable for most teams this season, anyway).
11:00 – The mailbagbox beckons and we answer your questions.
27:56 – The Pride are headed to Houston next and we've got our key matchups and predictions.