PawedCast Episode 335: The Beautiful Game, Minnesota United Preview, and More
Northland Soccer Journal's Alan Van Wyk stops by to give us the scoop on the Loons.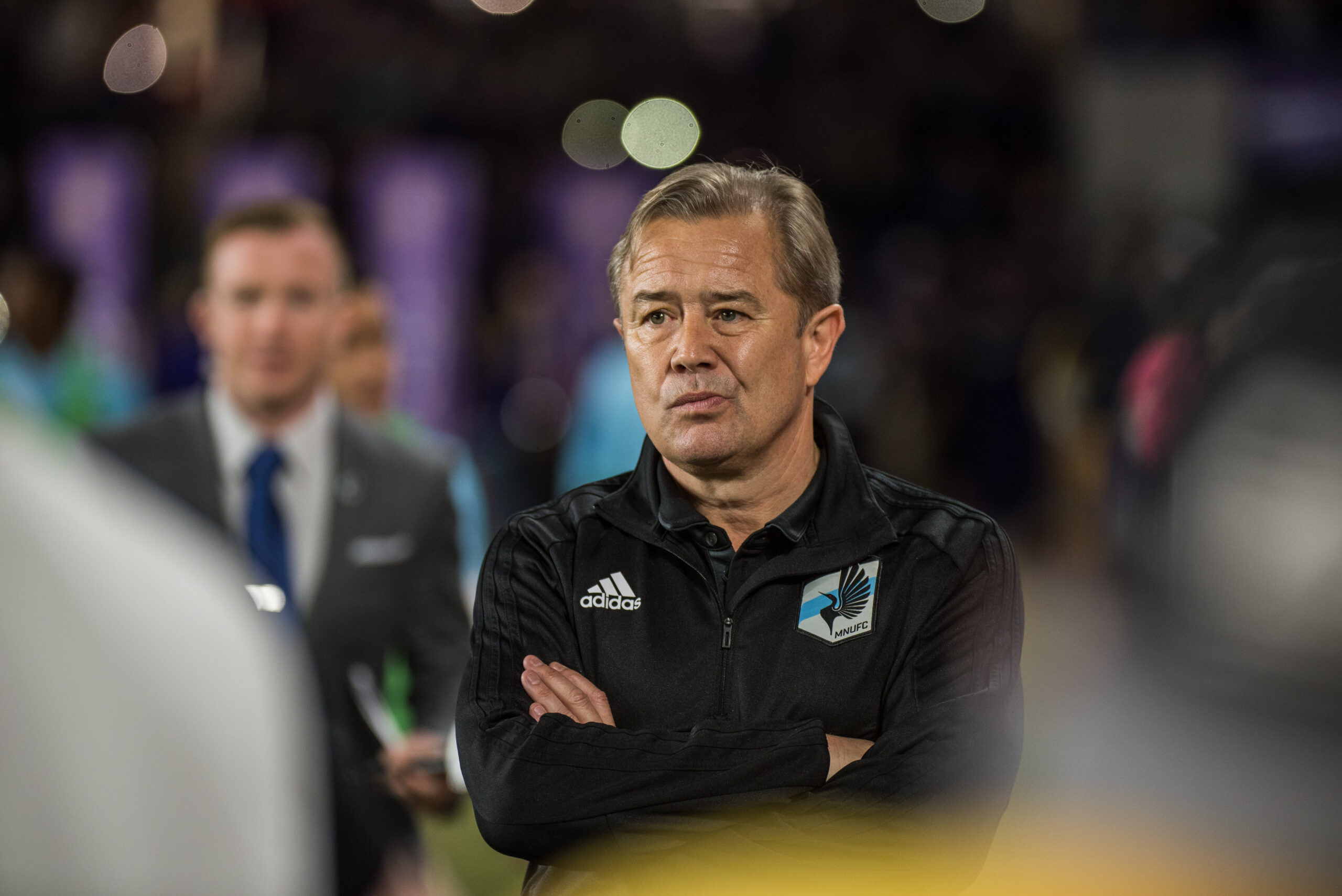 Welcome to the second episode of The Mane Land PawedCast this week! We're still adjusting to our twice-a-week system, so we apologize that this show is a teeny smidge past an hour long. Our goal is to keep both episodes each week at around 45 minutes or less. It's a process and it will become more fluid. We might need to move the mailbagbox to the first show of the week to get the balance right. We'll keep working on it for you.
If you missed it, we gave our Orlando Pride coverage its own dedicated show, and the first episode of SkoPurp Soccer: An Orlando Pride PawedCast went live on Wednesday.
We started this show off with discussion of The Beautiful Game, an exhibition match coming to Exploria Stadium this summer. We already know Ronaldinho and Roberto Carlos will be there, and more star players will be announced in the coming weeks.
We welcomed Alan Van Wyk from Northland Soccer Journal (formerly E Pluribus Loonum but now an independent site like ours) to get inside the goings on at Minnesota United, a club that Orlando City has not met on the pitch since the MLS is Back Tournament semifinals back in 2020. Alan was kind enough to answer our questions and some from our Founders as well.
This week's mailbagbox asked us where we'd go on the road if all expenses were paid. We did take economics into account in our response. Remember, if there's anything — and we do mean anything — you want us to address on the show, just ask us anything by tweeting it to us at @TheManeLand with the hashtag #AskTMLPC.
Finally, we previewed Orlando City at Minnesota United, including our key match-ups and score predictions for Saturday's match.
Stay safe and enjoy the show!
---
Here's how No. 335 went down:
0:15 – The Beautiful Game is coming to Orlando's Exploria Stadium and we know two players who will participate. The rest is still up in the air, but we suspect a Kaká appearance might happen.
12:15 – Alan Van Wyk jumps on with us to catch us up with what's going on with Minnesota United, although he couldn't tell us much about the bizarre Emanuel Reynoso saga.
38:28 – The mailbagbox get opened and we dive into our thoughts ahead of the Lions' trip to play the Loons.
PawedCast Episode 391: Orlando City Off-Season Roster Predictions
It's our annual "stays or goes" episode, where we try to predict which Lions will be back and who will depart.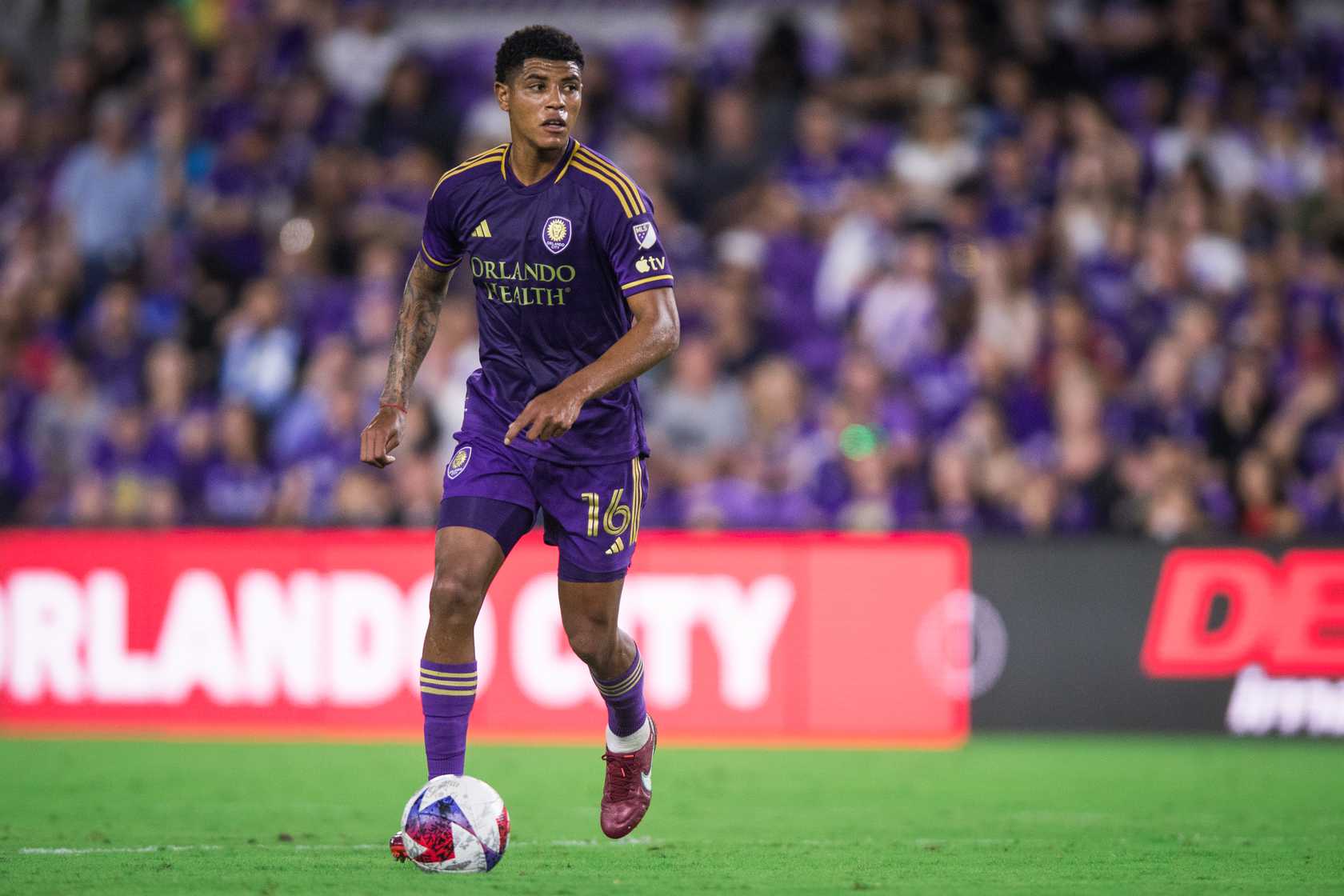 With only MLS Cup remaining, it's a painful time of the off-season for Orlando City fans. As such, we try to entertain you a little bit by diving into our annual "stays or goes" episode. Quite simply, we go down the Orlando City roster, giving you what contract information we know and trying to predict which players will be back in purple next year and which ones will be moving on to another team. Before the break, we went down the first half of the OCSC roster.
This week's mailbagbox asked us about Christmas ornaments, obscure Orlando City jerseys we've spotted at games, and the first season of MLS on Apple TV+. Remember, if there's anything — and we do mean anything — you want us to address on the show, just ask us by tweeting it to us at @TheManeLand with the hashtag #AskTMLPC.
Finally, we jumped back into stays/goes with both feet, trying to predict the core of the 2024 Orlando City roster. There may be a bit less guesswork now that we have more reliable contract information, but you never know.
---
Here's how No. 391 went down:
0:15 – We tackle the first half of Orlando City's roster asking each other if that player will stay with the Lions or be playing elsewhere next year.
29:02 – It's mailbagbox time!
45:05 — We continue our game of stays/goes through the remainder of the OCSC roster.
PawedCast Episode 390: Columbus Rewind, Orlando City's Off-Season Priorities, and More
We hate it when a plan doesn't come together.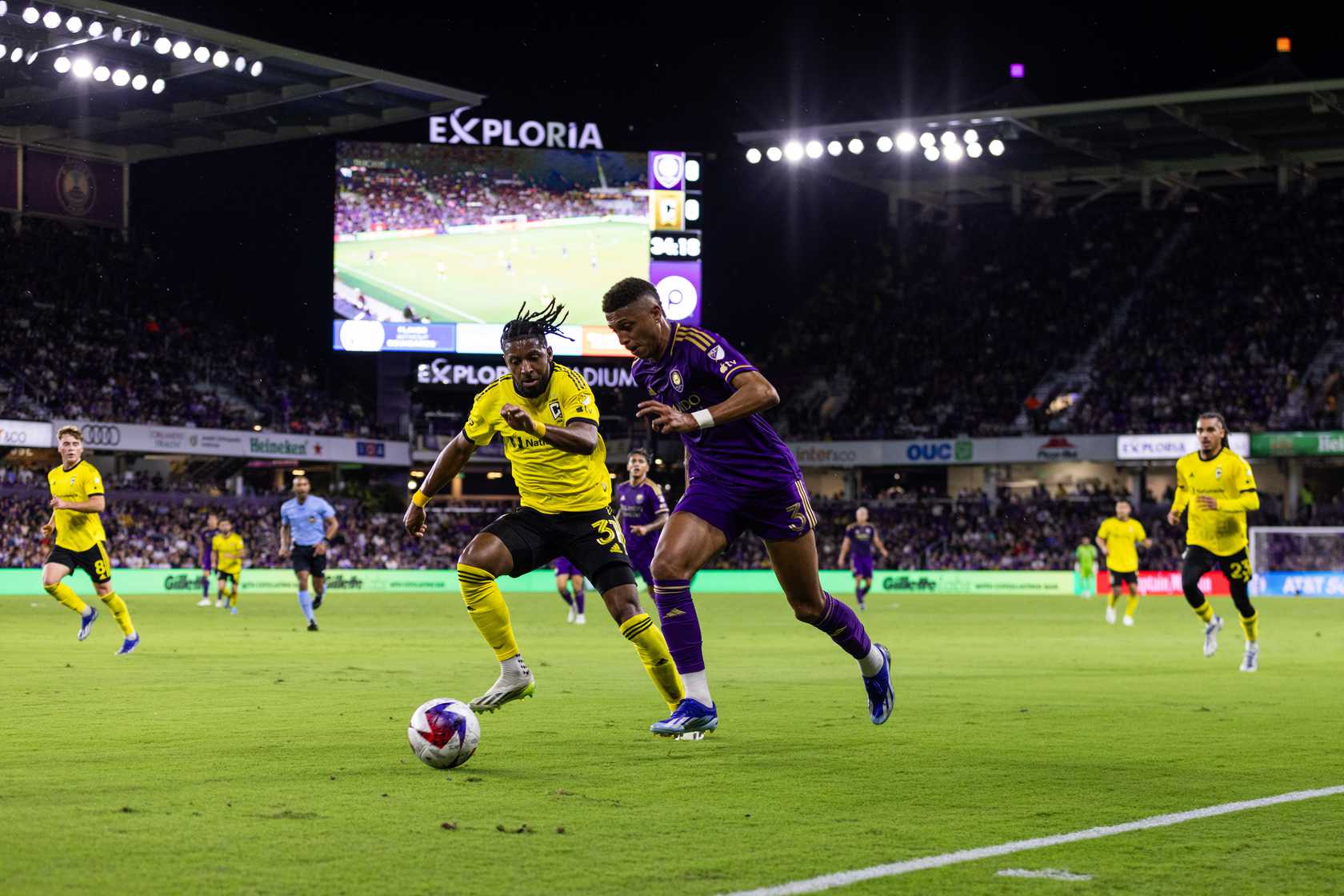 Welp, the season is over. It seemed like this was an Orlando City built to do the darn thing, but you can't do the darn thing if you don't score any goals. It's also difficult to do the darn thing when one of your center backs gets sent off and your team has fewer players than the opposition. These are the things the Lions had to contend with on Saturday and there were still opportunities there to take the game. We discuss all of those chances that went wanting and select our unanimous pick for Man of the Match.
This week's mailbagbox only had one submission, but 10 (!) questions. Don't worry, they went quickly, as it was a rapid-fire trivia game for your hosts. We got some right. We got many wrong. Remember, if there's anything — and we do mean anything — you want us to address on the show, just ask us by tweeting it to us at @TheManeLand with the hashtag #AskTMLPC.
Finally, we broke down Orlando City's off-season priorities, in order of importance. Obviously there are three key figures who either need to be re-signed or replaced with someone of equal or higher quality — it's not going to be easy to find someone who fits that description, let alone three someones, so we are hoping for the re-signing thing to happen. There are Designated Player slots to consider, guys who have their loans ending, and others who need to have their options picked up or sign new contracts entirely.
---
Here's how No. 390 went down:
0:15 – We open the show with our recap and breakdown of Orlando City's 2-0 loss to Columbus after extra time. The Lions could have used some goals, quite frankly.
20:24 – We dip into our mailbagbox, only to find out it's trivia night!
34:29 — Orlando City's off-season priorities are pretty straightforward.
SkoPurp Soccer Episode 30: Pride Protected from Expansion Draft, Off-Season Roster Status Updates, and More
The Pride are marked safe from Bay FC and Utah, roster decisions announced, and more.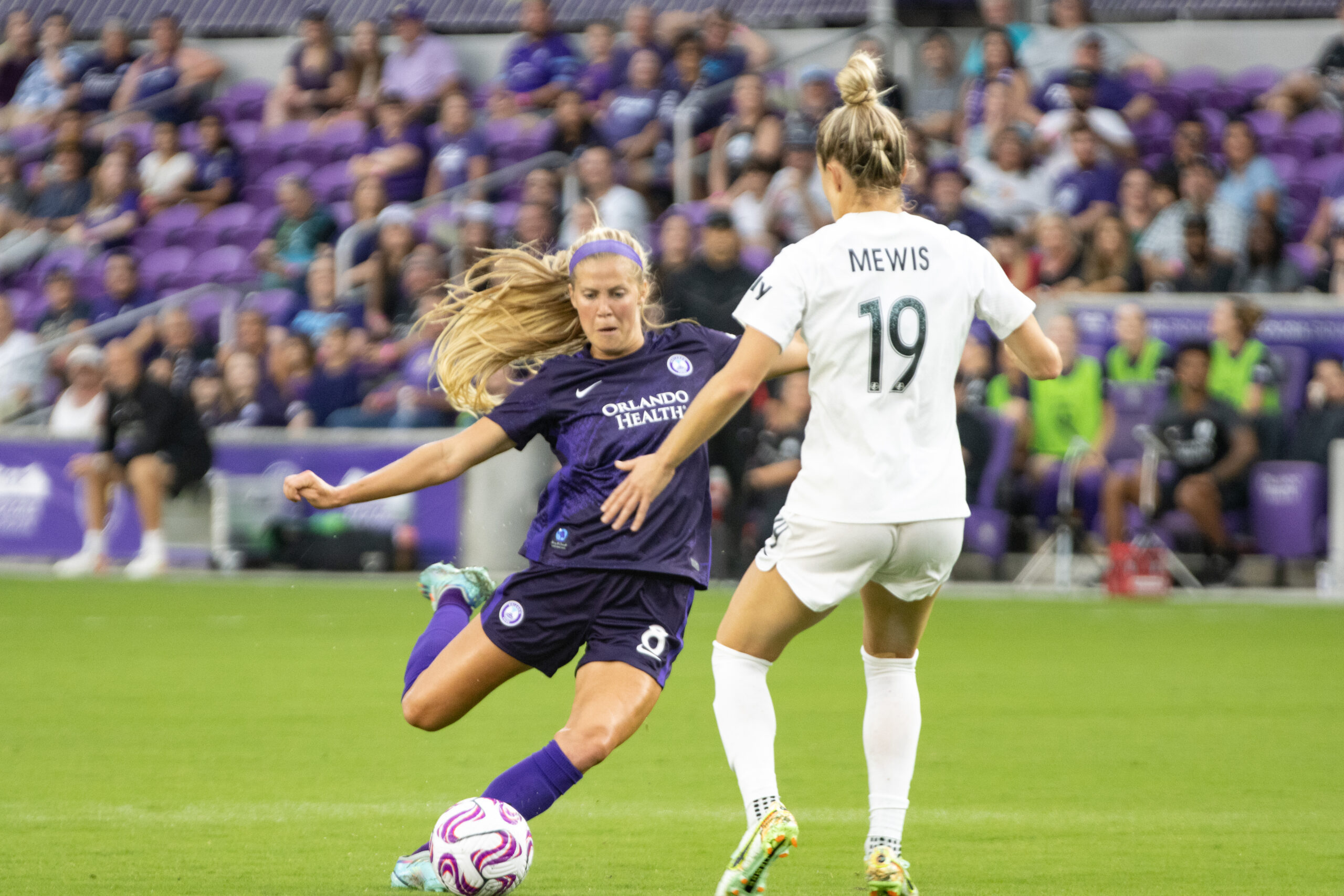 We're back for our November monthly episode and so far it's been a quiet off-season for the Orlando Pride. However, business should be picking up soon and just within the last week there has been plenty of news to chew on.
The Pride made a couple of trades to stay safe during the upcoming NWSL Expansion Draft. We break down what Orlando sent to Bay FC and the Utah Royals, including draft picks and one regular player from the lineup, and it looks like the club is compiling Allocation Money again, which can only be a good thing. The club sent a clear message that management and the coaching staff are confident in the way the roster is shaping up and they don't want to see anyone plucked away, only to develop for a new team. It will be interesting to see how that pays off.
We had some good questions in our mailbagbox, aksing about the prospects of the Pride's free agents returning for 2024 as well as the likelihood of whether Orlando will be going after one particular well-known free agent. Remember, you can ask us anything by hitting us up on Twitter at either @TheManeLand or @SkoPurpSoccer and using the hashtag #AskSkoPurp. Or you can visit our show page, scroll down, and fill out the handy form.
Finally, we discussed the Pride's end-of-season roster announcements to let you know which players are seemingly gone, which have had their options picked up, and more. The club has recently done a good job of locking up players across multiple years, so there was not as much to get done this off-season, but it will be interesting to see which free agend
---
Here's how Episode 30 went down:
0:15 – The Orlando Pride won't have any players plucked from their roster in this year's NWSL Expansion Draft. Here's why.
9:30 – Mailbagbox time! We answer our listeners' questions.
19:45 – A look at the Pride's off-season roster decisions and pending free agents.