Lion Links: 4/29/23
Orlando City focused on winning at home, Pride strive to remain unbeaten against San Diego, OCB hosts TFC II, and more.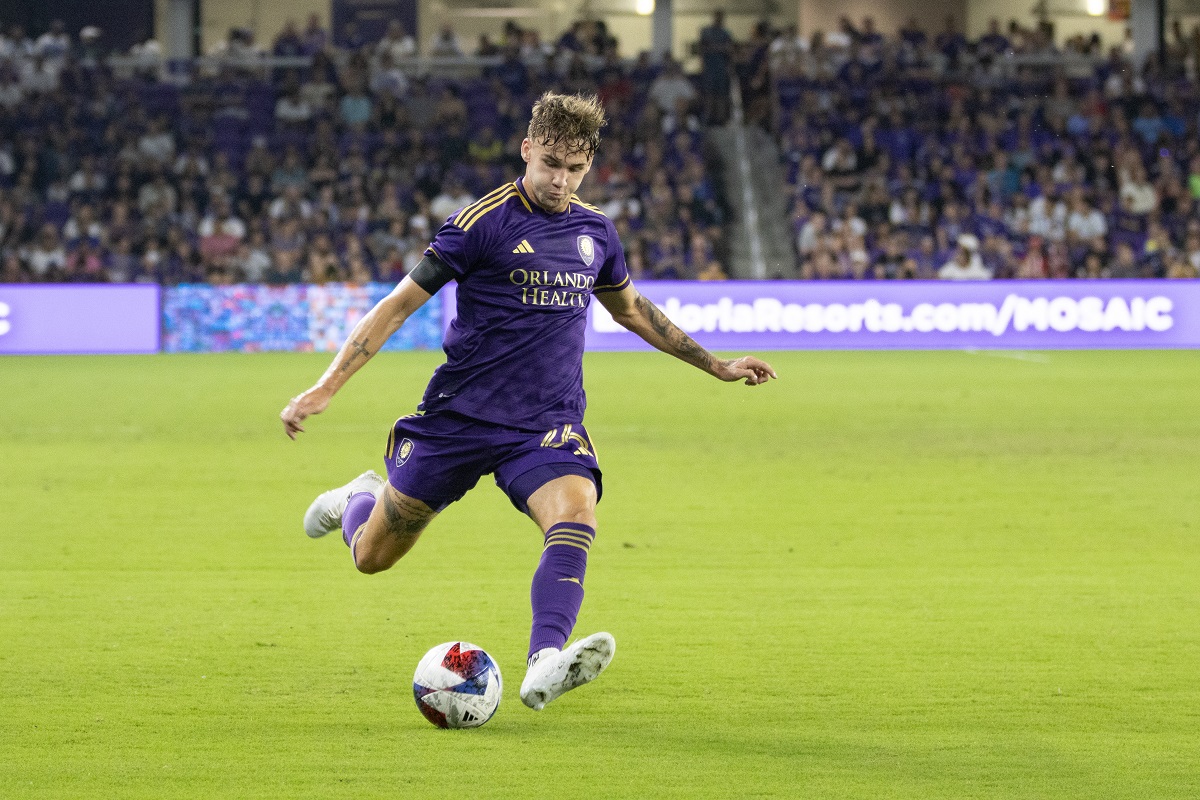 It's time for another pair of matches today, Mane Landers! Orlando City invites one California team to town in the LA Galaxy, while the Orlando Pride takes the flight all the way across the country to San Diego. I feel like some jet fuel money and ozone layer could have been saved with a little bit of plane-pooling had both matches been played in the same state, but hey, I'm no airplane expert. But, it is a neat proposal to think that nearby men's and women's teams could start traveling together and playing double-headers for fans. While I'm almost certain this will never happen, I'll take credit for it if it ever does, because I have now put the idea into print here. Alas, scroll no further, here's what you really came here for, today's links.
Orlando City Focused for LA Galaxy
With a home match upon us, the Lions of Orlando City spent their final Friday practice in the stadium. There is a photo gallery of the boys looking all-business as they aim for their first win at home since February. The LA Galaxy currently sit 13th in the West following their first win of the season last weekend against Austin FC. Orlando City midfielder Dagur Dan Thorhallsson discussed the team's focus following another disappointing home loss.
"It is always kind of a worry when you're not winning in front of your home fans. And of course, we as a team want to win every game. But especially, we want to make the Orlando City Stadium like… people come there and they fear to be there. But that is something that we need to do as a team. And I don't have the answer why it is happening, but we are going to find out. And we're going to start winning."
The match is set to begin at 7:30 p.m. at Exploria Stadium. Be sure to get there early, be loud, and make the stadium somewhere for opponents to truly fear.
Orlando Pride Travel to San Diego
The Orlando Pride will look to pick up where they left off in San Diego. The last time the club traveled to San Diego it left Torero Stadium with a 1-0 victory. In that match, Meggie Dougherty Howard scored from the spot for the Pride. While she is now with the Wave, she has not accumulated any minutes so far this season due to injury. The Pride remained undefeated against the 2022 expansion team after playing to a 2-2 draw at Exploria Stadium. Dougherty Howard was once again able to find the back of the net, with Gunny Jónsdóttir scoring the second goal for Orlando. Despite the Pride sitting winless and in last place, Head Coach Seb Hines remains optimistic for his team to find a result.
"You know it is going to be a difficult game. They have some good players, but you know this league. Now anyone can win on any day so we're hoping to go there and put a really good team performance out there and hopefully come away with three points."
Tune into the match at 10 p.m. on the CBS Sports Network to see if the Pride can gather those first three points of the season.
MLS NEXT Pro Matchday 6: OCB Hosts Toronto FC II
The Young Lions of Orlando City B round out the festivities for the weekend, hosting Toronto FC II Sunday at 6 p.m. On MLS NEXT Pro Matchday 5, Toronto was able to finally find its scoring prowess. After an early 2-0 deficit, the match finished 3-3 in regulation. Ultimately, TFC II fell in a 5-4 shootout following regulation. Orlando City B earned two points on Matchday 5 in a thrilling 8-7 shootout of its own against NYCFC II after a 2-2 draw. OCB defender Nabi Kibunguchy claimed his first goals for the club in the match.
MLS Matchday 10 Preview
With 13 matches around the league, there are sure to be some fireworks this weekend. After catching Orlando City at home (or while simul-streaming from your seat), be sure to check out some notable other fixtures around the league. Giorgos Giakoumakis, who is tied for fourth in the Golden Boot race, will be unavailable for Atlanta United in its match against Nashville SC. Lucas Zelarayán and the Columbus Crew look to make it seven straight league losses for Inter Miami at Lower.com Field. The Eastern Conference's two top clubs, FC Cincinnati and the New England Revolution, headline must-watch this week's matches, playing at Gillette Stadium.
And finally, let us know in the comments below who you have in matchup of marquee strikers: D.C. United's Christian Benteke or Charlotte FC's Karol Swiderski?
Free Kicks
---
That's all I have for you today. I hope you all have a wonderful weekend and enjoy the matches. Vamos Orlando!
Lion Links: 9/22/23
Orlando City prepares for Inter Miami, MLS NEXT Pro Decision Day is Sunday, USWNT wins against South Africa, and much more.
Happy Friday! It's been a pretty busy week of apartment hunting and work for me, so I'm looking forward to some rest and relaxation this weekend. I don't have many plans, but I did make sure to carve out a few hours to make a drink and get some reading done. My book club is fairly low maintenance, but I'll be behind if I don't finish Fourth Wing before the second book in the series comes out in November. Let's get into today's links!
Orlando City Takes On Inter Miami This Weekend
Following a 2-0 loss on the road to New York City FC earlier this week, Orlando City will aim to bounce back when it hosts rival Inter Miami this Sunday. Orlando has a chance to set club records for the most wins and points in a season since it joined MLS in 2015. It will be the third meeting between the two clubs this season, with Orlando beating Miami 3-1 in May before falling 3-1 in the Leagues Cup's knockout stage. Although Miami will be without Lionel Messi and Jordi Alba according to Head Coach Tata Martino, the Herons still have plenty of attacking talent in the form of Sergio Busquets, Leonardo Campana, and Josef Martinez.
Orlando City B Readies for MLS NEXT Pro Decision Day
Sunday will also be the final day of the MLS NEXT Pro regular season, with nearly every team in action. Here's everything you need to know about Decision Day across the league, with playoff spots still up for grabs. Orlando City B has already clinched its spot in the postseason, but can secure fifth in the Eastern Conference when it takes on FC Cincinnati 2. However, the difference between fifth and a lower seed won't matter too much due to a new rule this year where the second and third seed in each conference choose which lower seed it wants to host in the playoffs. The Golden Boot race is competitive as well, with OCB's Jack Lynn tied at the top with New York City FC II's Matt Myers. We'll see if Lynn takes part in Sunday's match after giving the first team needed depth last weekend.
USWNT Beats South Africa in Julie Ertz's Finale
The United States Women's National Team won 3-0 against South Africa in the first of two friendlies this month. All three of the USWNT's goals came in the first half, with Lynn Williams bagging a brace. In her final USWNT game, Julie Ertz started and earned plenty of applause from the crowd at TQL Stadium when she was subbed off in the 36h minute. M.A. Vignola made her USWNT debut in the match as well, coming on at halftime. The two nations will play again on Sunday in what will be forward Megan Rapinoe's last game with the USWNT.
Europa League Group Stage Kicks Off
The first round of Europa League group stage matches is over, with all 32 teams getting things started across Europe. Brighton & Hove Albion's first Europa League match was a rough one, as the English club fell 3-2 at home against AEK Athens. The Spanish clubs also struggled, with Villarreal getting shut out 2-0 by Panathinaikos and Real Betis losing 1-0 to Rangers. Elsewhere, AS Roma beat Sheriff Tiraspol 2-1 thanks to a winner from Romelu Lukaku, Liverpool won 3-1 over Austrian club LASK after trailing early on, and Marseille drew 3-3 with Ajax in a thriller. West Ham, Atalanta, Bayer Leverkusen, and SC Freiburg also won their group openers.
Free Kicks
Enjoy the sights and sounds from the Orlando City Foundation's annual celebrity golf and footgolf tournament.
---
That's all I have for you today, Mane Landers. I hope you all have a fantastic Friday and rest of your weekend!
Lion Links: 9/21/23
Orlando City clinches playoff berth despite loss, Eastern Conference standings remain close, USWNT plays South Africa tonight, and more.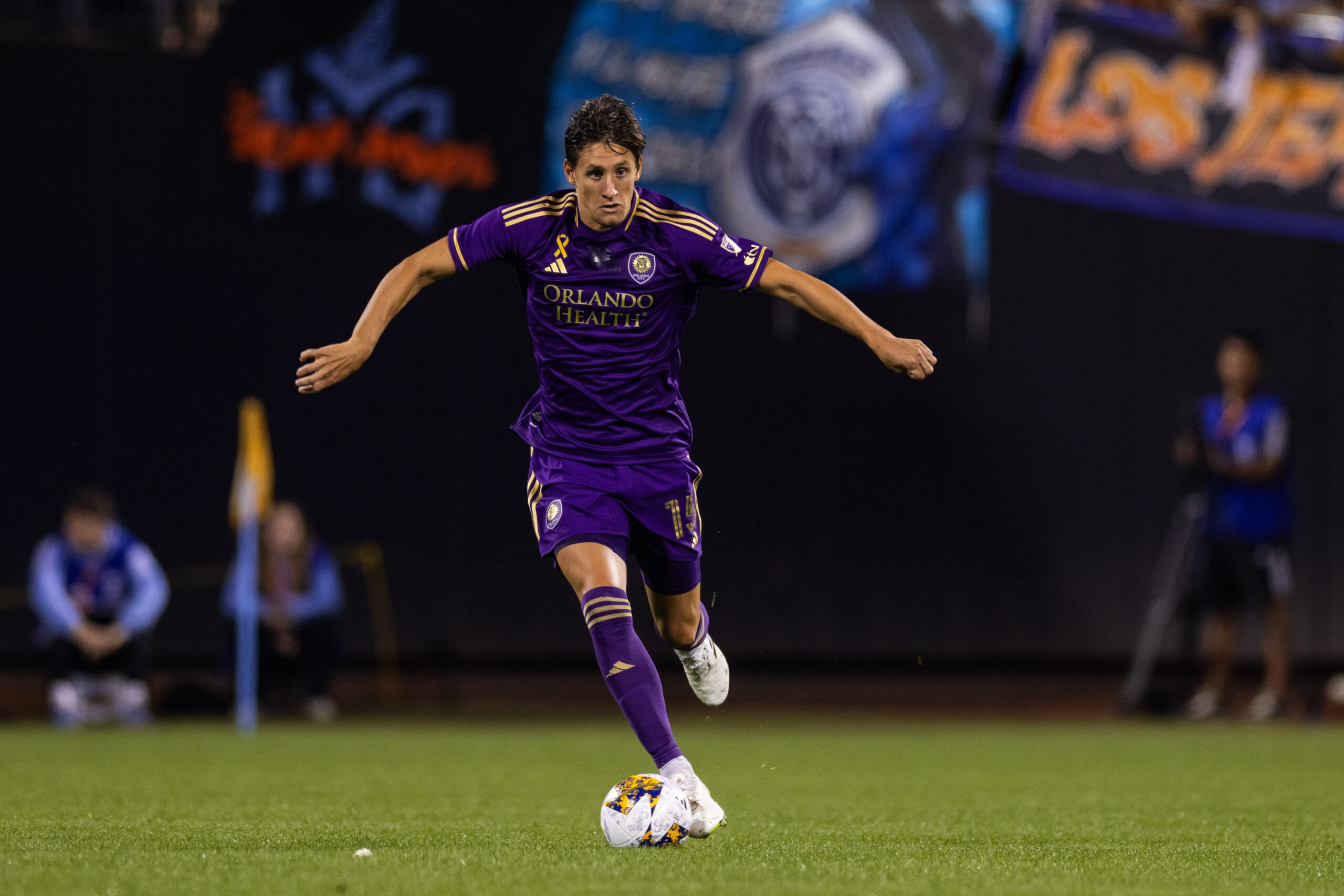 How's it going, Mane Landers? Last night's result wasn't the best outcome by any means, but losing on the road on short rest after a huge win isn't the worst thing in the world. We'll just have to shake that loss off and look forward to more soccer while we have it. Before we dive into today's links, let's all wish a happy birthday to Orlando City B midfielder Imanol Almaguer!
Orlando City Clinch Playoff Spot Despite Loss
The Lions weren't able to put together a comeback in their 2-0 loss on the road to New York City FC. Playing at a narrow Citi Field, Orlando was not able to get much of anything going on offense and was shut out for the first time since July 8. The loss snapped Orlando's six-game unbeaten streak in MLS play as well. Although the Lions are headed back to Florida emptyhanded, they did qualify for the playoffs due to other results in the league. Orlando will look to right the ship when it hosts Inter Miami this Sunday at 7:30 p.m.
Eastern Conference Remains Tight After Midweek Matches
Orlando wasn't the only Eastern Conference team to clinch its spot in the playoffs after the latest midweek matches, with the Columbus Crew and Philadelphia Union both qualifying. Cucho Hernandez had a hat trick within the first 23 minutes of the Crew's 3-0 win at home against the Chicago Fire. A penalty kick in stoppage time by Daniel Gazdag salvaged a point for the Union in a 2-2 draw with Charlotte FC. FC Cincinnati also needed a late equalizer from the penalty spot in its 1-1 draw with CF Montreal. As for how Orlando's rivals fared, Atlanta United drew 1-1 with D.C. United and Miami beat Toronto FC, 4-0. Lionel Messi and Jordi Alba both exited in the first half and Miami Head Coach Tata Martino stated that neither will play against Orlando this weekend. Of course, that could just be misdirection. We'll know for certain come Sunday.
USWNT Plays South Africa Tonight
The United States Women's National Team will play its first match since the World Cup tonight when it faces South Africa tonight at 7:30 p.m. at TQL Stadium. Following Vlatko Andonovski's departure last month, Twila Kilgore will coach the team for these friendlies. It will also be Julie Ertz's final game after 10 years of playing for the USWNT. The 31-year-old announced her retirement last month and spoke more about her decision ahead of tonight's match. After tonight, the USWNT will play South Africa again on Sunday at Soldier Field.
Champions League Group Stage Rolls On
More clubs got their first taste of this year's Champions League action as the group stage kicked off this week. Arsenal's campaign got off on the right foot, with a 4-0 win over PSV Eindhoven that put the English club at the top of its group after a 1-1 draw between Sevilla and Lens. Manchester United had a rougher time, falling 4-3 on the road to Bayern Munich. Goalkeeper Andre Onana struggled and blamed himself for the loss. Real Madrid needed a goal from Jude Bellingham in stoppage time to win 1-0 over Union Berlin at home, while Lautaro Martinez scored a late equalizer in Inter Milan's 1-1 draw with Real Sociedad. Elsewhere, Napoli beat Braga 2-1, RB Leipzig won 2-0 against a Benfica side that was reduced to 10 men early on, and Galatasaray and Copenhagen split the points in a 2-2 result.
Free Kicks
---
That's all I have for you today. Be like a goldfish and enjoy your Thursday!
Lion Links: 9/20/23
Orlando City takes on New York City FC tonight, USWNT prepares for friendlies with South Africa, Boston awarded NWSL expansion team, and more.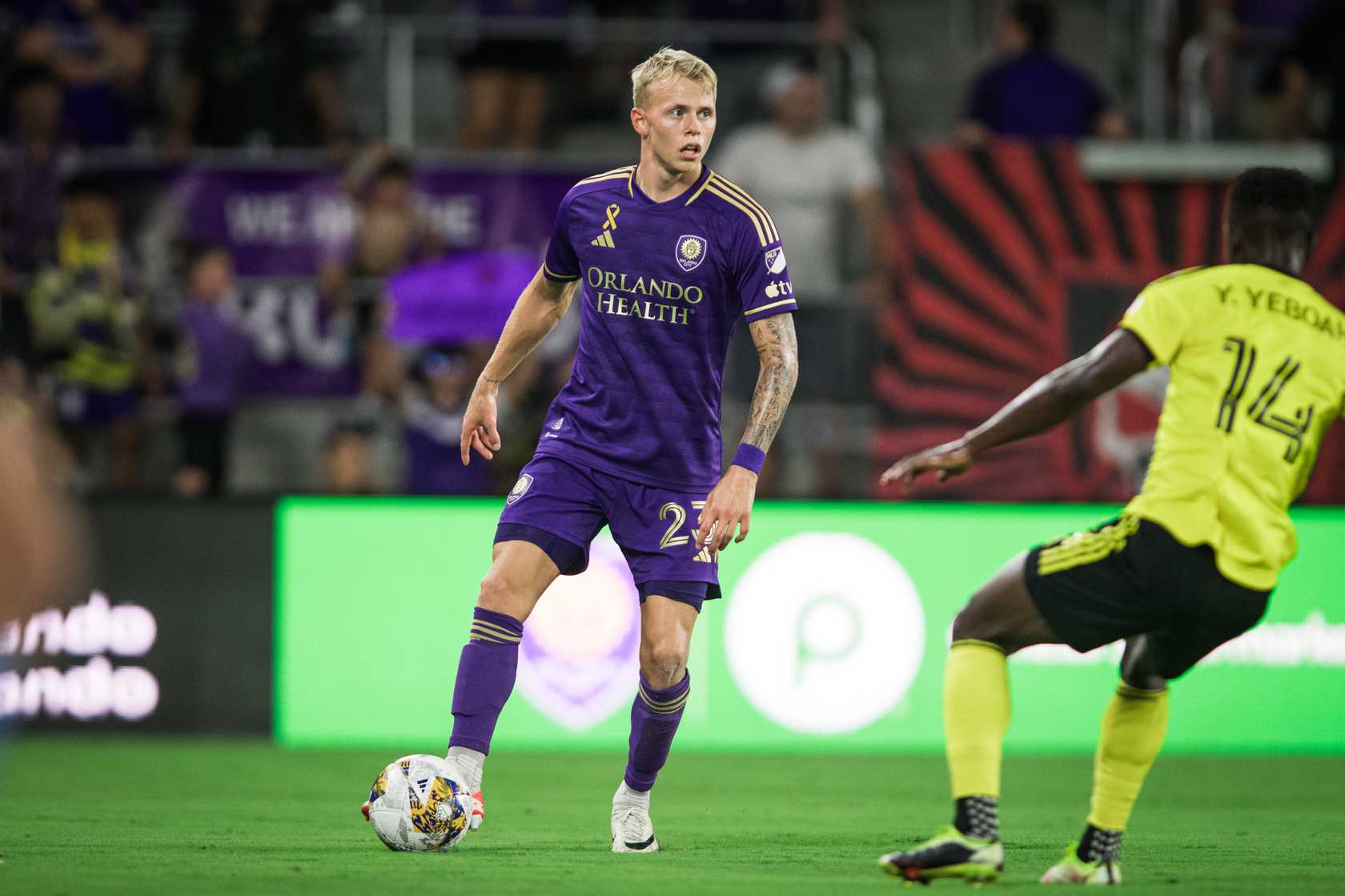 Hello, Mane Landers. I hope you all are excited for another midweek matchup for Orlando City tonight. I've been busy covering high school football, golf, and soccer this week and will be back working at Wrigley Field this weekend. There is plenty to cover today, so let's get to the links.
Orlando City Takes On New York City FC Tonight
Orlando City will be on the road tonight at Citi Field as it takes on New York City FC for a midweek matchup. The Lions won in thrilling fashion this past weekend, edging out the Columbus Crew, 4-3. That win was the Lions' second consecutive win and extended its unbeaten run at Exploria Stadium to 11 matches. The Lions are in second place in the Eastern Conference with 50 points, while NYCFC sits in 12th on 31 points. NYCFC comes into this match off a scoreless draw against the New York Red Bulls. The last time these two sides met was back on May 17 at Exploria Stadium in a 1-1 draw. We could also see former Lion Andres Perea suit up for NYCFC to face his former club tonight. After tonight, the Lions will play Inter Miami on Sunday at Exploria Stadium.
USWNT Prepares to Face South Africa in Friendlies
The United States Women's National Team will be back in action tomorrow for the first of two friendlies with South Africa. It will be the USWNT's first match since the 2023 Women's World Cup. South Africa achieved its best finish at a World Cup in the recent tournament, making it out of the group stage before losing 2-0 to the Netherlands in the round of 16. The roster for South Africa features 19 of the 22 players that participated in the Women's World Cup, including Racing Louisville's Thembi Kgatlana. The last time South Africa played the U.S. was back in 2019, losing 3-0 to the USWNT. South Africa is preparing for the 2024 CAF Women's Olympic Qualifying Tournament's second round next month.
NWSL Will Expand to Boston in 2026
The National Women's Soccer League officially announced that it will expand in 2026, with Boston becoming the league's 15th club. NWSL soccer returns to Boston for the first time in six years after its previous club, the Boston Breakers, folded prior to the 2018 season. The club's ownership group is Boston Unity Soccer Partners, with the core being all women with local ties, including Jennifer Epstein who owns a minority stake in the Boston Celtics. The expansion fee paid to the league was undisclosed, and the ownership group has 95% of its capital being invested by women and 40% from investors of color. The ownership group reportedly plans to invest significant resources into renovating George R. White Stadium in Boston. The ownership group plans to reveal the club's branding as it gets closer to play in 2026.
UEFA Champions League Roundup
The UEFA Champions League returned with the start of the group stages and plenty of notable matches. Christian Pulisic's AC Milan played Newcastle United to a scoreless draw at home. Paris Saint-Germain shut out Borussia Dortmund 2-0 in its opener. Manchester City was trailing 1-0 at halftime, but stormed back to beat Red Star Belgrade 3-1. Atletico Madrid was leading 1-0 late into stoppage time before Lazio goalkeeper Ivan Provedel scored the equalizer to help his side escape with a 1-1 draw. FC Barcelona, RB Leipzig, FC Porto, and Feyenoord all won their opening matchups as well. Today's notable games include Bayern Munich facing Manchester United, Arsenal taking on PSV Eindhoven, and Real Madrid hosting Union Berlin.
Free Kicks
The latest MLS Power rankings have been released. Orlando City moved up four spots to second after its comeback win against the Columbus Crew.
In case you missed it, check out the sights and sounds as the Lions got another win against a taem from Ohio.
Enjoy play-by-play commentator Sergio Ruiz's reaction when Ramiro Enrique scored the winner for the Lions against the Crew.
The Seattle Sounders have teased an announcement on social media about a possible change to their brand next week.
---
That will do it for me today, Mane Landers. Enjoy your Wednesday and I'll see you next time.