Lion Links: 5/19/23
Michael Halliday called up for U-20 World Cup, Pedro Gallese makes MLS Team of the Matchday, Orlando Pride get ready for the Washington Spirit, and more.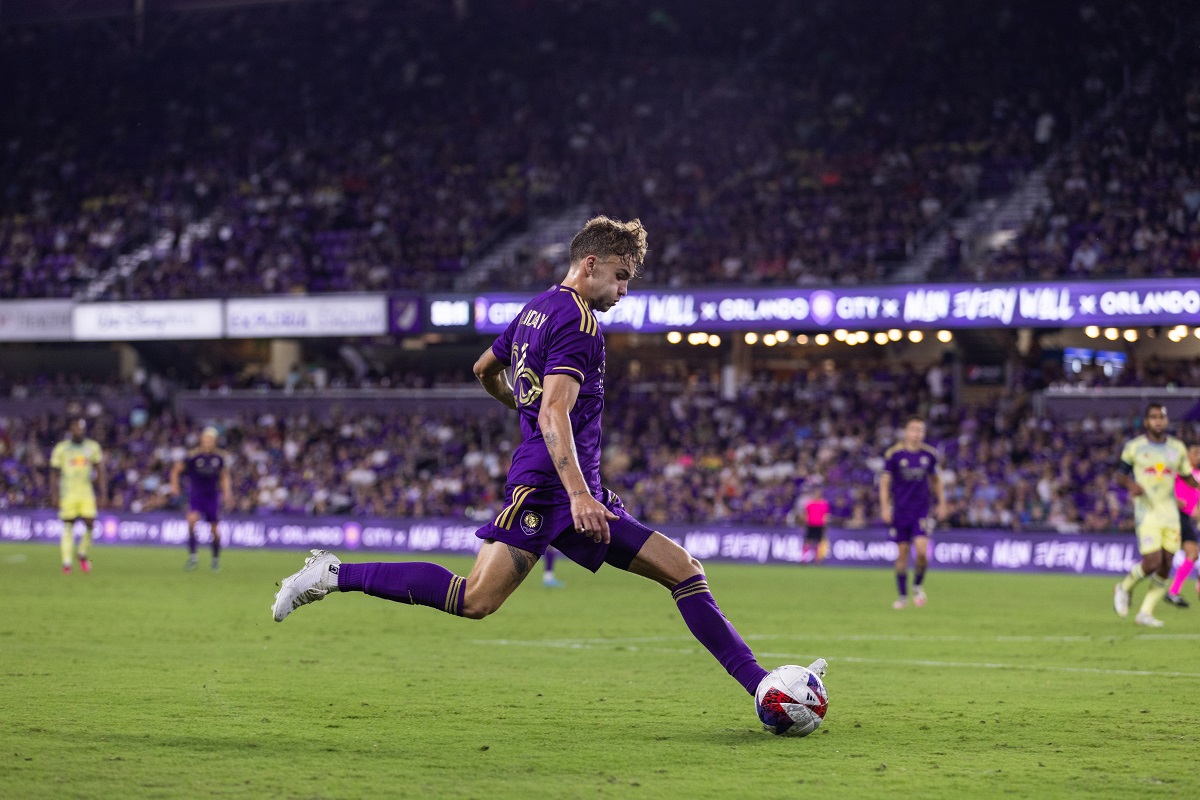 How's it going, Mane Landers? I hope this week has been going well for you as we get ready for plenty of Orlando soccer. I'm looking after my friend's pets for the next week or so, but other than that there's not much different going on with me. It's been a bit of a hectic month, so I'm looking forward to unwinding a bit this weekend. But before then, let's dive into today's links from around the soccer world.
Michael Halliday Joins U.S. U-20 Team
Orlando City right back Michael Halliday was called up to replace an injured Mauricio Cuevas on the United States U-20 Men's National Team's roster for the U-20 World Cup. The 20-year-old has received plenty of playing time for Orlando this season and recorded his first MLS assist on April 29. Halliday helped the U.S. win the Concacaf U-20 Championship last summer and also participated in a training camp with the team in Spain in March. The U-20 World Cup kicks off tomorrow, with the U.S. taking on Ecuador at 2 p.m. The tournament runs through June 11, meaning Halliday could miss up to four Orlando City games while in Argentina.
Pedro Gallese Named to MLS Team of the Matchday
Goalkeeper Pedro Gallese was named as the starting goalkeeper in the latest MLS Team of the Matchday. The Peruvian came up with five saves, including a few great ones to keep Orlando in front for a majority of the match. Although he wasn't able to get what would have been his fourth clean sheet of the season, it was still a strong performance from El Pulpo. Luciano Acosta, Jesus Ferreira and Charlotte FC's Brandon Cambridge were also named to the Team of the Matchday.
Lions Look Ahead Amid Winless Skid
Orlando heads into this weekend after two fairly different draws, coming back on the road against the Columbus Crew and then dropping points at home to New York City FC. It puts some added pressure on the team to respond in tomorrow's match against rival Inter Miami. The Lions have yet to win during a busy May that also included them getting bounced from the U.S. Open Cup in the round of 32. However, there have been bright spots, as forwards Ercan Kara and Duncan McGuire continue to score and Mauricio Pereyra made his return to the field earlier this week. Hopefully, the rest of the offense finds its footing and Head Coach Oscar Pareja spoke on how the team needs to turn its chances into goals.
"We are not scoring many goals we've wasted opportunities," Pareja said, "We have done things that just give us hope and we're not going to give those up either. We're a good team, we have good players and the other teams in the league are pretty much in the same spot. And we want more, but we don't want to just throw everything out. We're gonna keep going."
Orlando Pride Prepare for the Washington Spirit
The Orlando Pride are on a three-game unbeaten run in league play as they get ready to host the Washington Spirit tomorrow night. It will be a rematch of sorts after the Pride fell 4-2 on the road to the Spirit last week in the NWSL Challenge Cup, with both sides rotating their lineups. The Pride are improving and Head Coach Seb Hines talked about how not winning in a scoreless draw with NJ/NY Gotham FC this past weekend should help keep the team hungry for more. Pride goalkeeper Anna Moorhouse also discussed the importance of earning clean sheets in her past two games, along with building chemistry with her back line and playing in front of the home crowd this weekend.
Orlando City B Aims to Bounce Back Tonight
OCB has yet to lose at home this season and will welcome Atlanta United 2 to Osceola County Stadium tonight at 7 p.m. You'll be able to catch the game on MLS Season Pass if unable to make it out for what should be an exciting game. These two teams last met on April 16 at Fifth Third Bank Stadium, with Orlando falling, 3-1. The Young Lions have lost their past two games, making tonight a great opportunity to right the ship against an Atlanta side that has lost both of its road games this year.
San Diego Announced as 30th MLS Team
In news that had been pretty much known all week long, MLS awarded San Diego an expansion team for the 2025 season. San Diego's MLS team will play at Snapdragon Stadium, which is also the home of the NWSL's San Diego Wave. Entrepreneur Mohamed Mansour owns the team, alongside others such as MLB star Manny Machado and the Sycuan Band, which becomes the first Native American tribe to have an ownership stake in U.S. pro soccer. The team's name and crest will be announced later on, so place your bets now. I'm guessing AS San Diego, with a powder blue and white logo that features clouds in some way.
Free Kicks
Atlanta United transferred winger Luiz Araujo to Brazilian club Flamengo for a reported $10 million transfer fee, opening up a Designated Player spot as well. Araujo will stay with Atlanta until after a match with the New York Red Bulls on June 24.
If you need an example of how close the Pride came to scoring against Gotham, look no further than the NWSL Save of the Week by Abby Smith. Shout out to her for the save, but shout out to the Pride as well for creating great chances like that throughout the match.
---
That's all for this fine Friday. There's OCB soccer to enjoy tonight and even more soccer ahead of us tomorrow. Stay hydrated and have fun!
Lion Links: 12/5/23
Exploria Stadium will host Copa America games, Pride reportedly make offer for Crystal Dunn, Americans in midweek action, and more.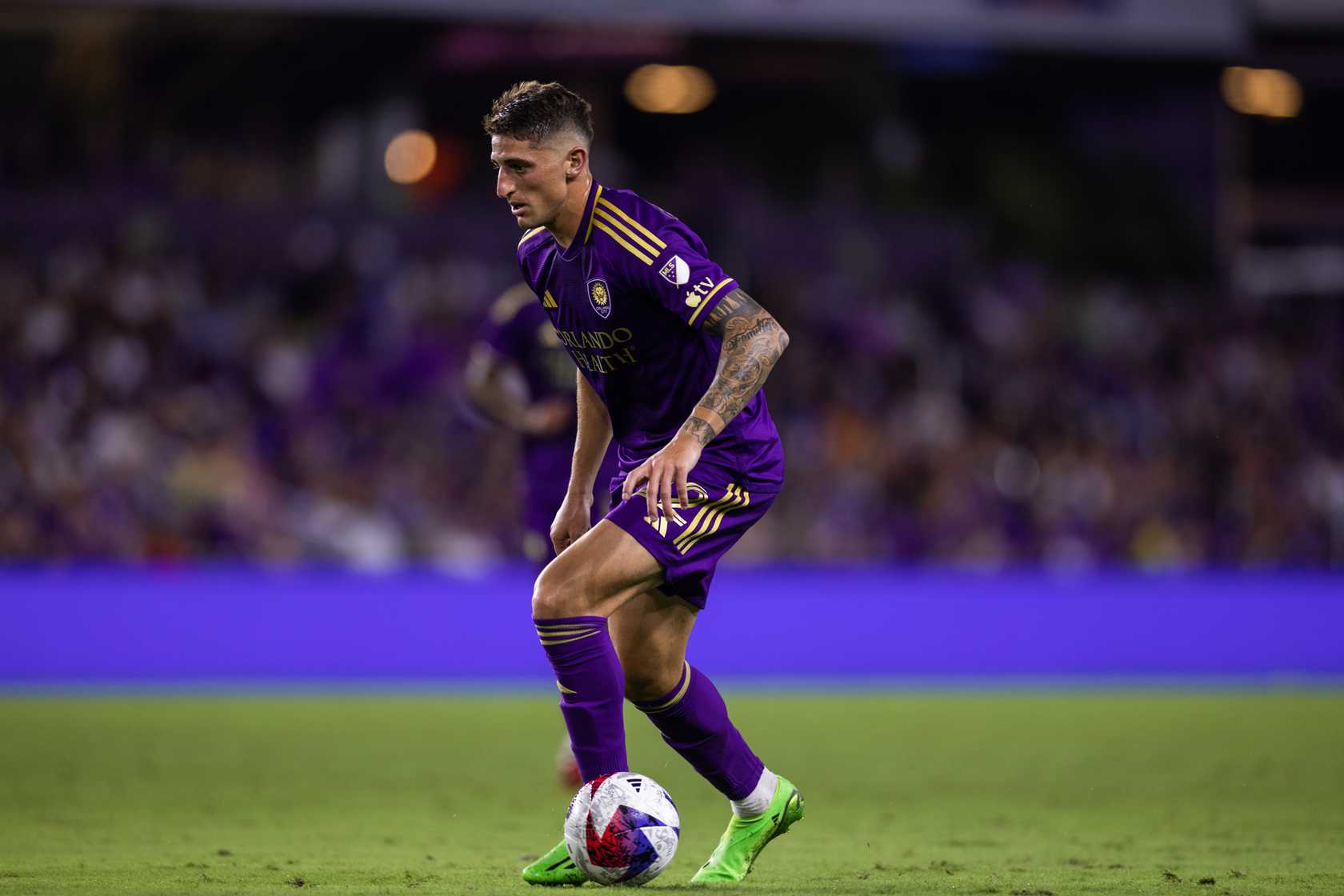 Good morning, everyone. I'm still dragging a little bit after having a shortened weekend due to work, but I hope all of you were able to hit the ground running yesterday and started your weeks off on the right note. As usual, there's a lot of interesting things to discuss today, so let's get after it.
Exploria Stadium Picked as Copa America Venue
The host cities and venues for next summer's Copa America tournament were revealed and Orlando City's Exploria Stadium has been chosen. The Lions' home will have games on June 29 and July 1, and both games could be very important ones as they will take place during the final day of play for Groups A and C. We also know that the USMNT will play its group stage games in Atlanta, Dallas, and Kansas City. The semifinal matches will be held at MetLife Stadium in New Jersey and at Bank of America Stadium in Charlotte, with Charlotte also hosting the third-place game. We'll know very soon which teams will be playing in Orlando, as the draw will take place on Thursday.
Orlando Pride Reportedly Make an Offer for Crystal Dunn
The Orlando Pride have reportedly made a large offer to bring Crystal Dunn to Orlando, with CBS Sports reporting the amount prepared by the Pride to be more than $400,000. However, negotiations between the Pride and Dunn are reportedly no longer ongoing.
The 31-year-old is a free agent after announcing that she was not returning to the Portland Thorns after three seasons there. She is one of the more notable free agents this off-season and the Washington Spirit and NJ/NY Gotham FC are also interested in signing her ahead of the 2024 season.
Americans in Midweek Action
There are a number of American players who will be playing games this week, so make sure you have some of these marked down on your calendar. First up is a match that could feature up to three players currently in the USMNT pool, as Jordan Pefok, Joe Scally, and Borussia Monchengladbach will face Kevin Paredes and Wolfsburg in the DFB Pokal. Tomorrow sees Tim Ream, Antonee Robinson, and Fulham playing Matt Turner's Nottingham Forest, although the USMNT's starting goalkeeper is not likely to play. The week finishes with Juventus and Weston McKennie facing Napoli in league play, although Tim Weah is still an injury doubt.
USWNT Aims for Change in Mentality
The 2024 calendar year is going to be an important one for the United States Women's National Team, and the team wants to start it off on the right foot. Interim head coach Twila Kilgore is viewing today's match against China as a chance for the team to continue building a new identity and to keep developing tactically after a disappointing early exit from this summer's World Cup. While Emma Hayes has been named the team's new head coach, she won't officially join up until Chelsea's club season ends in May. Until that happens, there's plenty of work to be done with the Gold Cup just around the corner in March, followed by the Olympics in Paris in July.
The Soccer Tournament Adds Women's Competition
Following the success of last year's first edition of The Soccer Tournament, the organizers have added a women's competition for next summer's event. The seven-a-side tournament will now also feature an eight-team women's bracket which will also have a $1 million prize up for grabs. The decision was made after an all-women's team led by Heather O'Reilly drew significant support when it competed last year, despite not picking up a win. The men's tournament will also be expanding to 48 teams for this year's competition, after featuring 32 participants during the summer.
Free Kicks
Ramiro Enrique has been called up to Argentina's training camp for its 2024 Olympic team.
Orlando City's documentary about the 2022 U.S. Open Cup victory has won a Suncoast Emmy.
In the 2023 Women's College Cup final, Florida State beat Stanford 5-1 to win its fourth national championship.
---
That's all that I have for today. Y'all stay safe out there.
Lion Links: 12/4/23
Crew to host MLS Cup final, LAFC returns to MLS Cup, Tim Howard to be inducted into National Soccer Hall of Fame, and more.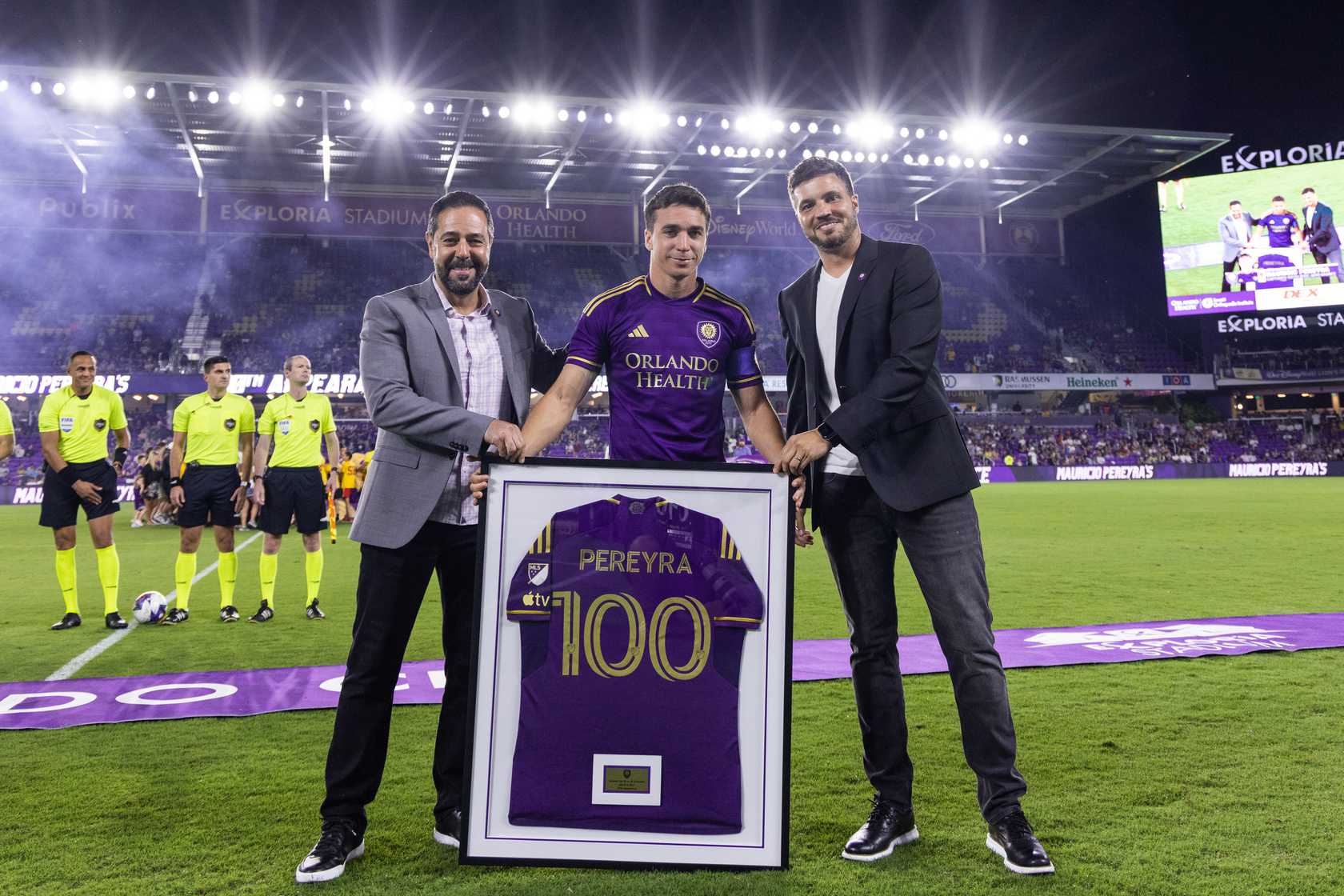 Good Monday morning, Mane Landers. The weekend brought us some drama-filled conference final action, and we now know who will play for the MLS Cup. But before I dive into that, I just want to take a quick minute to say with mixed emotions that this will be my final Lion Links here, but don't be sad, because the rest of the boys will still be bringing your daily content needs and coverage. I'll be stepping away as my wife and I are soon to be first-time parents, and I'm looking forward to all that entails. I appreciate each and every one of you readers for taking the time to scroll through my articles each week. If you're interested in writing for TML, we could definitely use the help so please reach out. Now, let's get into the links!
Columbus Crew Claim Hell Is Real Comeback
After a rocky start, the Columbus Crew became the first team to overcome a two-goal deficit on the road and advance in a single-leg round in the history of the MLS Cup playoffs. FC Cincinnati got off to a great start behind USMNT striker Brandon Vasquez, who opened the scoring, but it was captain Luciano Acosta's sublime free kick finish that stole the show in the first half.
It took trusting the process and the tactics of their first-year manager Wilfried Nancy, but the Columbus Crew fought back with late match heroics to seal the victory. Forward Christian Ramirez bagged the game-winning goal in extra time in the 115th minute.
"You can only fight for someone like that," said Ramirez. "So many times you can feel that you're getting the bad end of the stick at certain moments, but I haven't felt that. I think numerous guys understand how he sees the game now, and we respect that. We talk about writing our story in the Columbus Crew history; this chapter wasn't done. We got one more week, one more game."
LAFC Returns to MLS Cup
The league's defending champion, LAFC, will once again be playing in the final match of the postseason. After frustrating the Houston Dynamo throughout the Western Conference final, LAFC won 2-0. Houston might have dominated the stat sheet in possession, passes, and passing accuracy, but really it was just playing into the gameplan of LAFC.
"We knew that's what they wanted. They wanted the ball," said LAFC right back Ryan Hollingshead. "They like to play this little tiki-taka in the middle of the field, these little movements, little one-twos, three of their guys just kind of pass the ball, but they're going nowhere. And so we just said, do whatever you got, have the ball as long as you want. They created zero dangerous chances. They had a half-chance in the first half on a cross to Baird and that was it. And so a lot of these teams, it's like, yeah, they've got possession, they may be moving the ball. But if they're not creating dangerous chances, who cares?"
MLS Cup Final Preview
The Eastern Conference champion Columbus Crew will host Western Conference champion LAFC at Lower.com Field on Dec. 9 at 4 p.m for the MLS Cup. The match will be No. 53 across all competitions this campaign for LAFC, and a victory would make the club the first repeat winners since the 2011-2012 LA Galaxy. The storylines leading to the match will likely center around the possibility of it being Carlos Vela's final game for LAFC, but for the Crew, the bench players will be the ones to watch. In the 65th minute of the Eastern Conference final, Head Coach Wilfried Nancy brought in Julian Gressel and Christian Ramirez, who both played a pivotal role in two of the three Columbus goals in the comeback victory.  The Crew last lifted the MLS Cup in 2020, defeating Seattle Sounders 3-0 at Historic Crew Stadium.
2024 National Soccer Hall of Fame
On May 4, the National Soccer Hall of Fame will induct its 2024 class. Most notable will be long-time USMNT goalkeeper Tim Howard, who played 121 matches for the United States and had a successful career in the English Premier League. Other inductees will be USWNT World Cup winner Tisha Venturini-Hoch, 1996 Paralympic captain Josh McKinney, and USL founder Francisco Marcos.
Orlando Reportedly Set to Host USMNT-Brazil Friendly
The United States Men's National Team is reportedly far along in negotiations to face Brazil in Orlando for a friendly leading to next year's Copa America. The Yanks and Brazil last met in September 2018 in a friendly match in East Rutherford, NJ. The United States will host the Copa America from June 19 to July 14 as one of six invited teams to the South American competition. Brazil enter as the defending champion and should prove a worthy test for the Stars & Stripes to tune up for the Southern American title.
Free Kicks
Check your pockets and secure your valuables when USMNT left back Antonee Robinson is on the field.
---
That's a wrap for my personal writing here for a while. It has been a pleasure to bring some coverage to you all for the past couple seasons. It's not goodbye. It's see you later. Vamos Orlando!
Lion Links: 12/2/23
The Pride sign a new keeper, the MLS playoffs continue, the USWNT is in action, and more.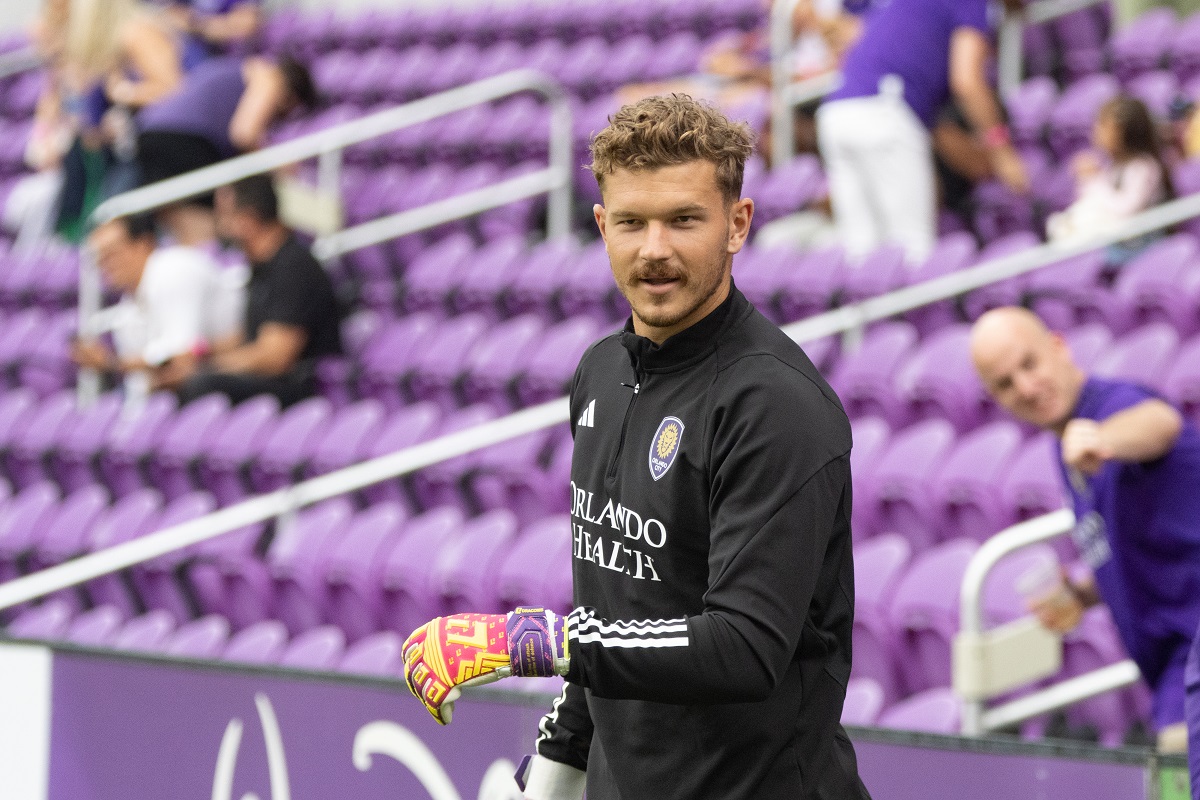 Salutations on this satisfactory Saturday, Mane Landers. We're heading for the home stretch of 2023, and what a year it has been. Make sure that you are catching all of our Season in Review articles for both the Orlando City and Orlando Pride players. Things tend to happen personnel-wise in December, so be prepared. Until then, let's check out today's links. But first, let's wish a happy 26th birthday to Orlando City goalkeeper Mason Stajduhar.
Pride Sign a New Keeper
The Orlando Pride signed Finnish goalkeeper Sofia Manner from FC Honka of Finland's top flight, the Kansallinen Liiga. With the addition of Manner, the Pride have four keepers on the roster heading into 2024. Manner is expected to compete for the starting job, though the same could be said of both Anna Moorhouse and Carly Nelson. It is unlikely all four netminders will be on the Pride once the season starts. Manner has international experience and was the best keeper in the Kansallinen Liiga.
MLS Conference Finals Tonight
I wouldn't blame you if you decided not to watch the remainder of the MLS playoffs after last weekend's disappointing result. However, if you are going see how it all sorts out, you might want to study up on the matches. We're all too aware that the Columbus Crew will be facing FC Cincinnati to see which club wins the Eastern Conference. Over on the other side, LAFC will take on the Houston Dynamo to determine the Western Conference champion.
MLS Player Moves
As the playoffs come to a close, the signings and transfers around the league are ramping up, but who will stay and who will go? New York Red Bulls midfielder Dru Yearwood is heading to Nashville SC as reported by The Athletic (paywalled) since Dax McCarthy is out of contract there and won't be returning.
The Philadelphia Union have signed midfielder Jesus Bueno to a new three-year contract through 2026 with an option for 2027. Meanwhile, Gustavo Bou won't be returning to the New England Revolution. So, um…maybe he'd like to come south and score goals for Orlando City rather than against the Lions? Before anyone gets too crazy, it should be on a non-DP deal.
USWNT Hosts China
The USWNT is back in friendly action against China this afternoon in Ft. Lauderdale at 3 p.m. and then on Tuesday, Dec. 5 at 8 p.m. in Frisco TX. Interim head coach Twila Kilgore will be in charge since newly-named Head Coach Emma Hayes doesn't start until the 2023-2024 Women's Super League season in England is over. Hayes is the current head coach of Chelsea FC Women's. This is the first match between the two teams since 2018, and a lot has changed. The USWNT has been very solid on defense in 2023, allowing only two goals back in the SheBelieves Cup.
Free Kicks
If you haven't heard of a "sin bin," think of it like a penalty box in hockey. The idea has been getting a runout in lower league matches in English football by the International Football Association Board (IFAB) with some good results. It's not yet confirmed, but MLS may institute the change in 2024. The idea is to reduce dissension by having a player sit for 10 minutes during a match. Tottenham manager Ange Postecoglou has spoken out against the idea. What do you think of the concept?
Real Salt Lake has promoted Kurt Schmid to sporting director and interim chief soccer officer.
Cristiano Ronaldo will have to deal with a $1 billion class-action lawsuit for his role in promoting NFTs for Binance. Maybe that's why he signed for Al-Nassr in the Saudi Pro League?
Speaking of the Saudi Pro League, it looks like Mohamed Salah may not be leaving EPL side Liverpool anytime soon. The prolific striker is looking for a new contract to stay at Anfield.
I'll take things Pedro Gallese would not do for $400, Alex.
---
That will do it for today. Please go forth and enjoy your weekend!