Lion Links: 5/29/23
Pareja disappointed with draw, Julie Doyle returns from injury, OCB hosts Red Bulls II, and more.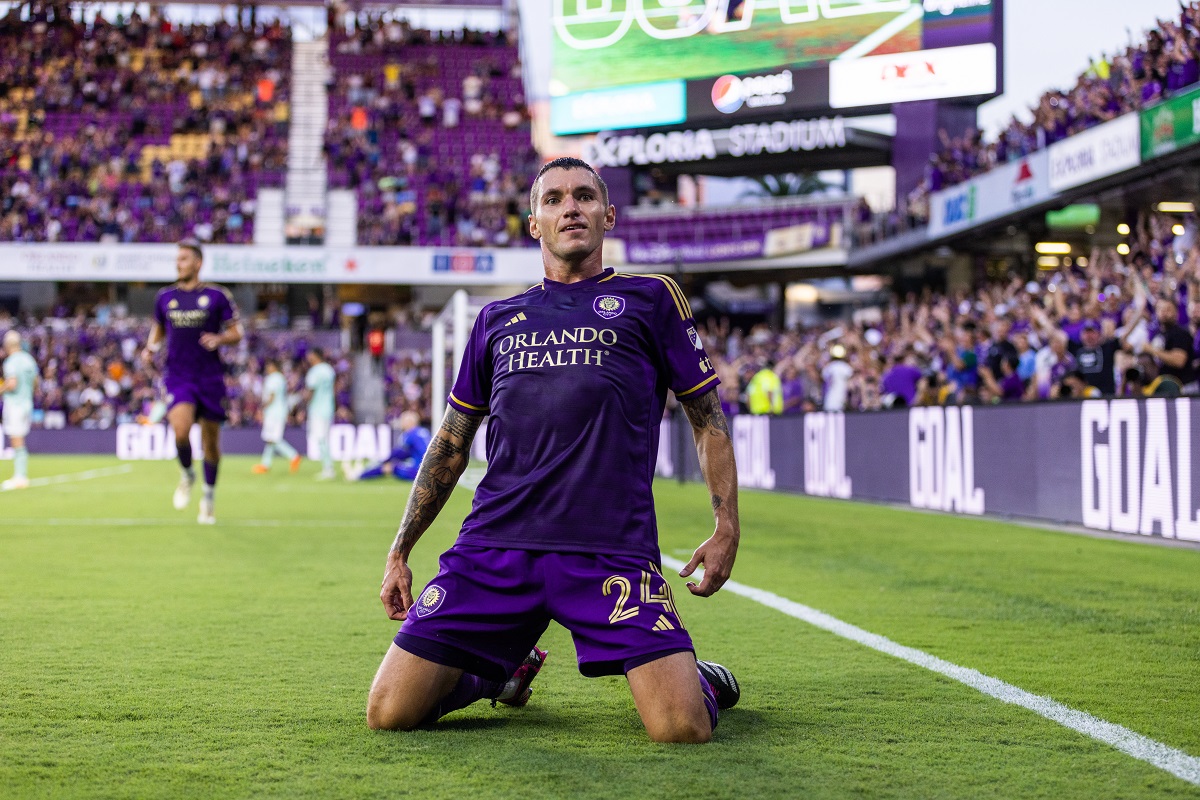 Happy Memorial Day, Mane Landers! There is a whole lot of soccer to cover today, following a weekend full of news, including your local teams in purple having matches, although not the results we wanted with the Lions allowing a late goal to draw 1-1 and the Pride falling in Chicago. The English Premier League came to an exciting close Sunday. The Young Lions have a match of their own tonight. So, while Mondays can often bring the work week blues (for those who don't have today off, anyway), at least you have a whole lot of soccer reading to get you up and at it this week.
But before we dive all the way in, please join me in wishing former Orlando City defender and current Orlando Pride Head Coach Seb Hines a happy birthday. Now, let's get down to it in the links!
Oscar Pareja Disappointed for Fans
Following the Lions late draw on Saturday night, Orlando City Head Coach Oscar Pareja showed some strong feelings towards the disappointing result. He said the team has to do better for its supporters and grind out wins after good performances.
"I have to say that we played well today and I want to congratulate that group of players that pushed that match and that energy. That's the team that we want to see. The other part is the frustration of giving up another goal at the end and not walking away with the three points. At that part, the equation gets through things, soccer, fútbol, concentration, many things. But we want to see that team more often and we want to see that energy more often. We want to see that Orlando City. And to our fans, that support deserves much, much more."
Check out the full post game press conference, which also featured interviews with goal scorer Kyle Smith and Orlando City defensive midfielder Wilder Cartagena.
Pride's Loss Mars Doyle's Return to the Pitch
The Orlando Pride dominated play but could not score on Saturday night, and that led to the end of the club's four-game unbeaten run. With her start, Marta tied former teammates Ashlyn Harris and Toni Pressley for most regular-season appearances in Pride history with her 81st league match. Meanwhile, forward Julie Doyle also made her return to the field as a second-half substitute. Doyle had not played since the beginning of April due to an ankle injury. Head Coach Seb Hines said he was disappointed with the result but glad to see Doyle return to the lineup. Here's what Hines had to say about Doyle:
"She's an exciting player, she's always active. We felt like it was the right time to bring her in, chasing the goal. She's always on the move, making defenders defend and it's nice to have another attacking option come off the bench, along with Ally Watt and Summer Yates. It just shows that we were being more aggressive towards the end again to try and get ourselves back in it. We felt that with the likes of Julie and Ally, Adriana, Marta, and Summer, we had an opportunity to get back in the game and ultimately win the game at the end, but we fell a little bit short. I can't fault the players' efforts. They put a lot into it, they're working extremely hard and we have to just keep going and look forward to the next game away at Houston."
Orlando City B Hosts New York Red Bulls II
The Young Lions of OCB are ready to host the Young Red Bulls tonight at Osceola Heritage Park. Leading the way for the team is forward Jack Lynn in red-hot form. Lynn has found the back of the net three times in the last two matches, with a game winner against intrastate rivals Inter Miami CF II on Thursday night. Lynn now leads the Young Lions in goals scored this campaign, with five in 2023, and has 20 goals total in his MLS NEXT Pro career. OCB will look to maintain its unbeaten record at home this season tonight, entering the match with a 3-0-2 record at Osceola County Stadium.
Premier League Relegation Battle
Heading into Matchday 38 of the English Premier League campaign, one team was already sure of its fate regarding relegation. Southampton was a good distance behind Leicester City and Leeds United, but both of those clubs had a chance to jump Everton in the standings. Southampton didn't go quietly into the night though, as the team played to a 4-4 draw against Liverpool. Ultimately, Leicester City and Leeds United were relegated from the EPL on the final day of the season after Everton ensured its own survival with a narrow victory on Sunday. Leicester City fought to a 2-1 victory over West Ham United, while Leeds suffered a 4-1 defeat to Tottenham Hotspur. Everton extended its unbroken 69-year tenure in the English top flight as midfielder Abdoulaye Doucoure's stunning strike earned the Toffees a 1-0 victory over Bournemouth as they avoided relegation on the final day of the season.
Free Kicks
---
I hope you have a great week, Mane Landers. Do something special for someone today. And, best of luck to the Young Lions tonight. Vamos Orlando!
Lion Links: 10/2/23
Orlando City's trophy aspirations, the Orlando Pride playoff hunt, OCB falls to Columbus Crew 2, and more.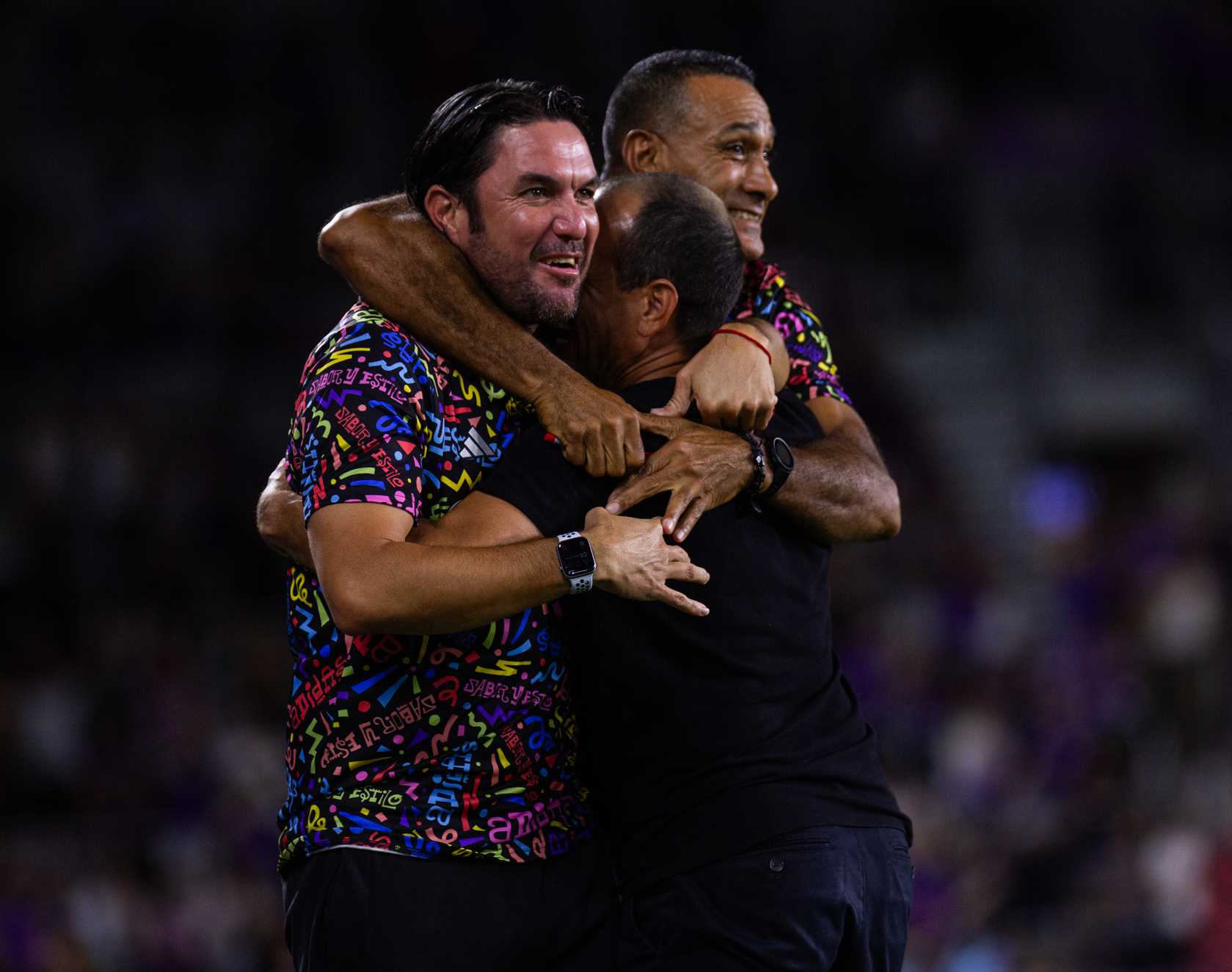 Merry Monday morning, Mane Landers! Though I'm still reveling in the huge win over CF Montreal, I'm also looking ahead to a big week for both Orlando City and the Orlando Pride. It's such a great time of the year with MLS and NWSL matches, plus the European leagues, and American football. So much to watch, so little sleep to be had. Let's get to the links.
Lions Looking for Hardware
Orlando City set a record for wins and points in a season with the win over CF Montreal on Saturday night. Hopefully it's a record that will be extended over the final three matches of the regular season. The coaches and the players certainly think that Orlando City has an opportunity to win the MLS Cup. Where the Lions finish in the standings will go a long way towards reaching the final and that all starts Wednesday night.
The Pride's Playoff Push
The Orlando Pride continue their push to make the NWSL playoffs for the first time since the 2017 season with a trip across the country to take on Angel City FC later tonight. It is the first of two away matches this week — the last road games of the regular season. The Pride sit just above Angel City in the standings with the clubs in seventh and eighth places, respectively. The game will be Marta's 100th match over all competitions. Securing three points over Angel City would make a big difference in the Pride's race to the playoffs. Keep an eye out for our preview later today.
OCB Penalized Out of the Playoffs
On The Mane Land PawedCast, we often describe Orlando City B matches as being "drunk." OCB's 2-1 playoff loss to Columbus Crew 2 will definitely be described as such. There were three red cards, two penalties, and Jack Lynn didn't score a goal for once. There were some questionable calls by both the refs and by OCB Head Coach Martin Perelman, but conceding only from the penalty spot while outscoring the hosts in the run of play won't (and shouldn't) sit well with the Young Lions. While the result is disappointing, one should remember that OCB is a development squad, and one that made the playoffs to boot.
USMNT Players in Action Abroad
USMNT players made some noise this weekend. Christian Pulisic played 82 minutes and scored AC Milan's winning goal in the club's 2-0 victory over Lazio. It was one of two shots on target for the American. Striker Folarin Balogun missed not one, but two penalty shots in Monaco's match against Marseille. Fortunately, Balogun scored an equalizer in the run of play and his teammate secured the 3-2 win. The win moves Monaco to the top of Ligue 1.
Over in the Eredivisie, Malik Tillman got his first start for PSV. Tillman provided an assist and scored the game winner late in second-half stoppage time to give PSV a 3-1 win over FC Volendam. It was a Man of the Match performance by the American. In less good news, Tyler Adams will miss more time with AFC Bournemouth as he has had a setback with his hamstring injury. How long he will be out is still to be determined.
Free Kicks
---
That will do it for today. It's a busy week coming up with Pride matches tonight and on Friday, and the Lions playing on Wednesday and Saturday. Check back for all of our coverage of your favorite teams. Vamos Orlando!
Lion Links: 9/30/23
City's home unbeaten run, Lions hunting for home field advantage, Facundo Torres loves scoring goals, and more.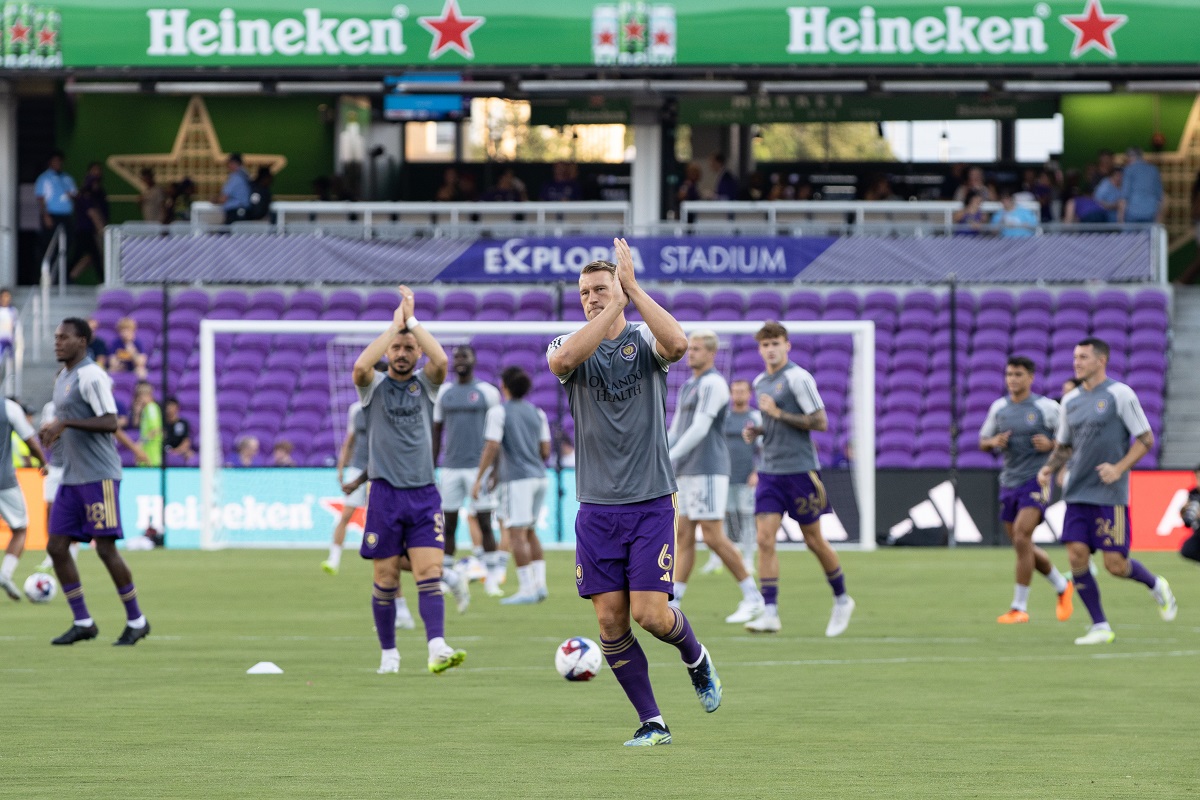 Welcome to the weekend, Mane Landers. The Lions are closing out the month of September at home tonight with CF Montréal. On Sunday, OCB takes on Crew 2, while the Orlando Pride have a late match against Angel City on Monday. I never hate this time of year, when it seems like at any moment we can turn on the TV and catch a match, whether it be Orlando-based or afar. I'm here for it.
Before we head into the links today, let's take a moment to wish our Brazilian midfielder and master of the late match dark arts, Felipe, a happy birthday!
Orlando City Go Streaking at Home
After a disappointing 1-1 draw against Inter Miami, Orlando City is powering towards the playoffs. The Lions will take on CF Montréal at Exploria Stadium tonight at 7:30 p.m. The Lions enter the match riding an impressive 10-game unbeaten home streak in league play. On the other side of the ball, CF Montréal has gone five straight games without a win and sits eighth in the East battling hard to stay above the playoff line. Orlando City sits on the cusp of a record points total, with 51 currently tied for the best in club history. A win or draw against tonight's Canadian opposition would make this the best MLS season in its ninth campaign since joining MLS in 2015.
"Obviously, the last game was a great effort from the team and, you know, you're disappointed to not take the three points at the end and only be able to take the draw," Orlando forward Martin Ojeda said. "I think we're gonna give that little bit extra in these last four games and continue pushing to try and put ourselves in second place or as high as we possibly can."
Orlando City Hunts for Home Field Advantage
With just four games left in the season, two points separate Orlando City's second-place position with the New England, which is currently in sixth. The close gap could pivot the upper half of the Eastern Conference table with a combination of different results across the league. While the Lions have clinched a playoff spot, they have yet to fully secure postseason home field advantage. All season the club's preparation has led up to this crucial moment where a knockout round mentality can push them forward in locking down a playoff match in Exploria Stadium.
"We have pushed for two-and-a-half, three months towards us achieving these objectives and putting the team in the best place we can," Orlando City Head Coach Oscar Pareja said. "Now we are in that spot, but we have to sustain it or even go higher. And knowing that in the playoffs, we need to be optimized to be sharp and advance.
Facundo Torres Keeps Scoring
With 12 goals and four assists, Uruguayan Designated Player Facundo Torres is having himself a great season heading into Matchday 35. As it stands, Torres sits tied for fourth in MLS goals and tied for third on the club in assists. If you need a hype video to get you pumped for the match tonight, take a look at this highlight reel showcasing the winger's prowess in front of the net.
Orlando Pride Travel to Angel City
On Monday night, the Orlando Pride will kick off at 10 p.m. against Angel City at BMO Stadium. Orlando currently sits in seventh place, just a point behind the playoff line. This will be the second meeting between the two sides. In their first fixture, Angel City walked away the victors at Exploria Stadium in April with a 2-1 scoreline. An Angel City first-half goal by forward Claire Emslie was countered early in the second half by Pride forward Messiah Bright. However, it was the visiting team with the last laugh as Angel City forward Katie Johnson scored a last-gasp header at the death in the 10th minute of stoppage time to earn all three points.
Free Kicks
The Orlando City match day media team had quite the time trolling Inter Miami fans at Exploria Stadium.
Orlando Pride staff put in the extra work this week improving the team's training facility.
The United States Men's Deaf National Team earned a 1-0 win against England in the Round of 16 at the 2023 DIFA Men's World Deaf Football Championships.
You can take as many steps as you want when walking up to strike a penalty, but the more you take, the worse you look when you fail at scoring. Just ask Neymar.
---
That's all I have for you today. Enjoy the match at home tonight. Show up early and be loud. Every point counts this late in the game. Vamos Orlando!
Lion Links: 9/29/23
Orlando City prepares for CF Montreal, learning more about Duncan McGuire, Jack Lynn named to MLS NEXT Pro Best XI, and more.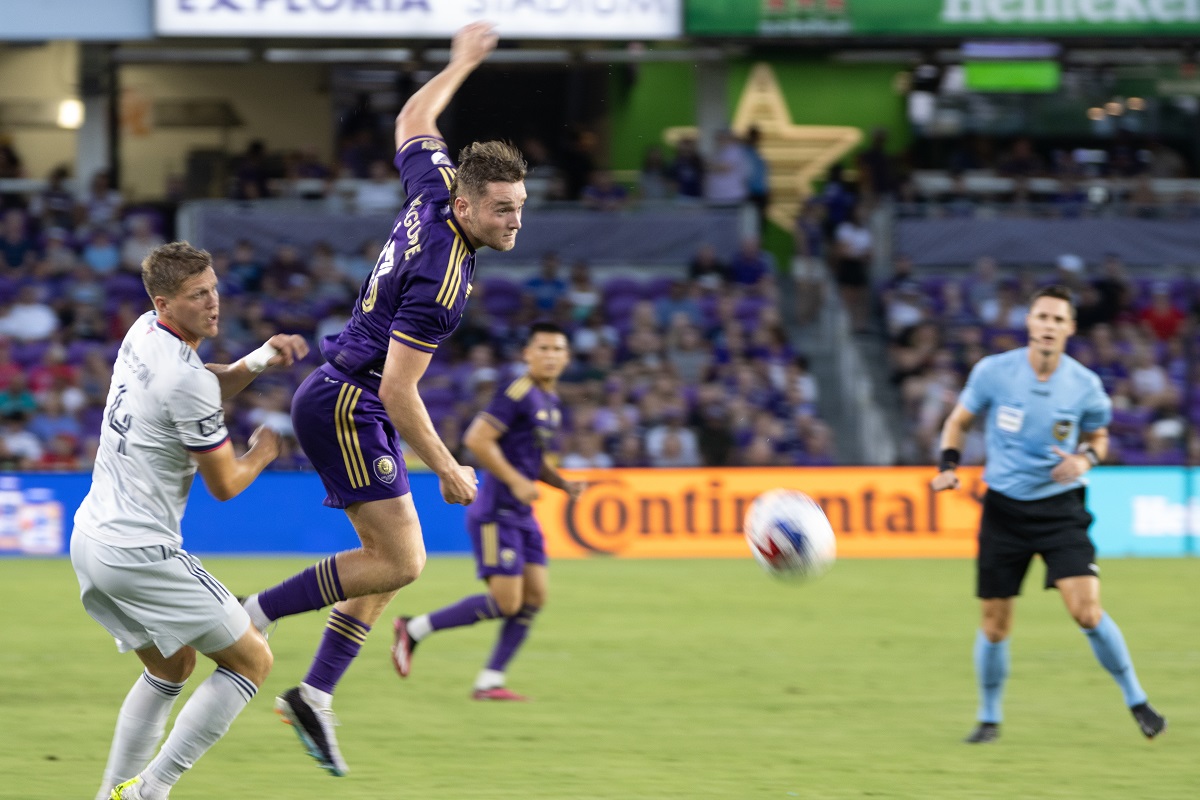 It's Friday, which means we're just one day away from a pretty busy weekend of Orlando soccer. It should be a pretty fun next few days, with Orlando City, the Orlando Pride, and Orlando City B all in action. I don't have many weekend plans beyond working and getting some writing and reading done. Let's get to the links!
Orlando City Prepares for CF Montreal
Orlando City hosts CF Montreal tomorrow night in a showdown between two Eastern Conference teams with just four games remaining this season. It's the second match between the two teams this year, with Montreal beating the Lions 2-0 in Canada on May 6. In the time since that game, the Lions have only lost three games this season and have not been defeated at home since April 22. Orlando's next win will be Head Coach Oscar Pareja's 60th with the Lions, and tomorrow's match could also break club records for most wins and points in a season. A win for the Lions would be massive to put some breathing room between them and the other top teams in the Eastern Conference.
Get to Know Duncan McGuire
Orlando forward Duncan McGuire was the latest to go under the microscope as part of the club's video series to learn more about the players. The rookie spoke on his upbringing as a middle child, as well as how he turned to soccer after struggling in other sports. McGuire also talked about his acrobatic goal celebrations and a clip is included of a time he didn't quite stick the landing after scoring for Creighton. It's a pretty fun interview, as he gave some details on how Mason Stajduhar is a quick learner when it comes to golf and how he wants to go out to dinner with Ana de Armas.
Jack Lynn Makes MLS NEXT Pro Best XI
Orlando City B forward Jack Lynn was named to the MLS NEXT Pro's Best XI for the second straight year. Lynn fueled OCB's offense this season, scoring 19 goals to help the Young Lions claim a spot in the playoffs. No MLS NEXT Pro player has scored more goals since the league's inaugural season last year than Lynn, who has 34 goals under his belt. The 23-year-old is joined on the front line of this year's Best XI with the two players he tied with for the Golden Boot, New York City FC II's Matt Myers and Colorado Rapids 2 forward Remi Cabral.
Orlando City B Takes On Columbus Crew 2 This Sunday
The Young Lions will play their first MLS NEXT Pro playoff game this Sunday when they face Columbus Crew 2 on the road at 5:30 p.m. It will be the third and final match between the two sides this year, with each claiming a big win over the other earlier in the season. No team that qualified for the playoffs has lost more road games than OCB this season, which may be why Columbus elected to face Orlando. However, Orlando's offense has been electric at times this year thanks to Lynn, Shak Mohammed, Wilfredo Rivera, and others. Sunday may be another wild game with the Young Lions involved and you can check it out on MLS Season Pass on Apple TV+.
Tahir Reid-Brown Called Up for Training Camp
United States U-17 Men's National Team Head Coach Gonzalo Segares called up 20 players for a training camp in Brazil to prepare for the U-17 World Cup in November. OCB defender Tahir Reid-Brown was the lone Orlando representative called up for this camp. The 17-year-old was called up to the U-17 team earlier this April for a training camp in Florida. He's had an impressive year, earning a spot in the MLS NEXT All-Star Game and making 10 appearances for OCB. The U.S. will take on Brazil on Oct. 4 and Oct. 6 in a pair of friendlies during this camp.
Free Kicks
Orlando City center back Rodrigo Schlegel unveiled the meaning behind his tattoos, including the ones for his parents and his biggest moments as a Lion.
---
That's all I have for you today. Hopefully the weather plays nice this weekend and you're able to do everything you have planned. Have a great Friday!