Defense Key to Orlando City Reaching Conference Final
Against the high-scoring Crew, the Lions will need another standout defensive effort.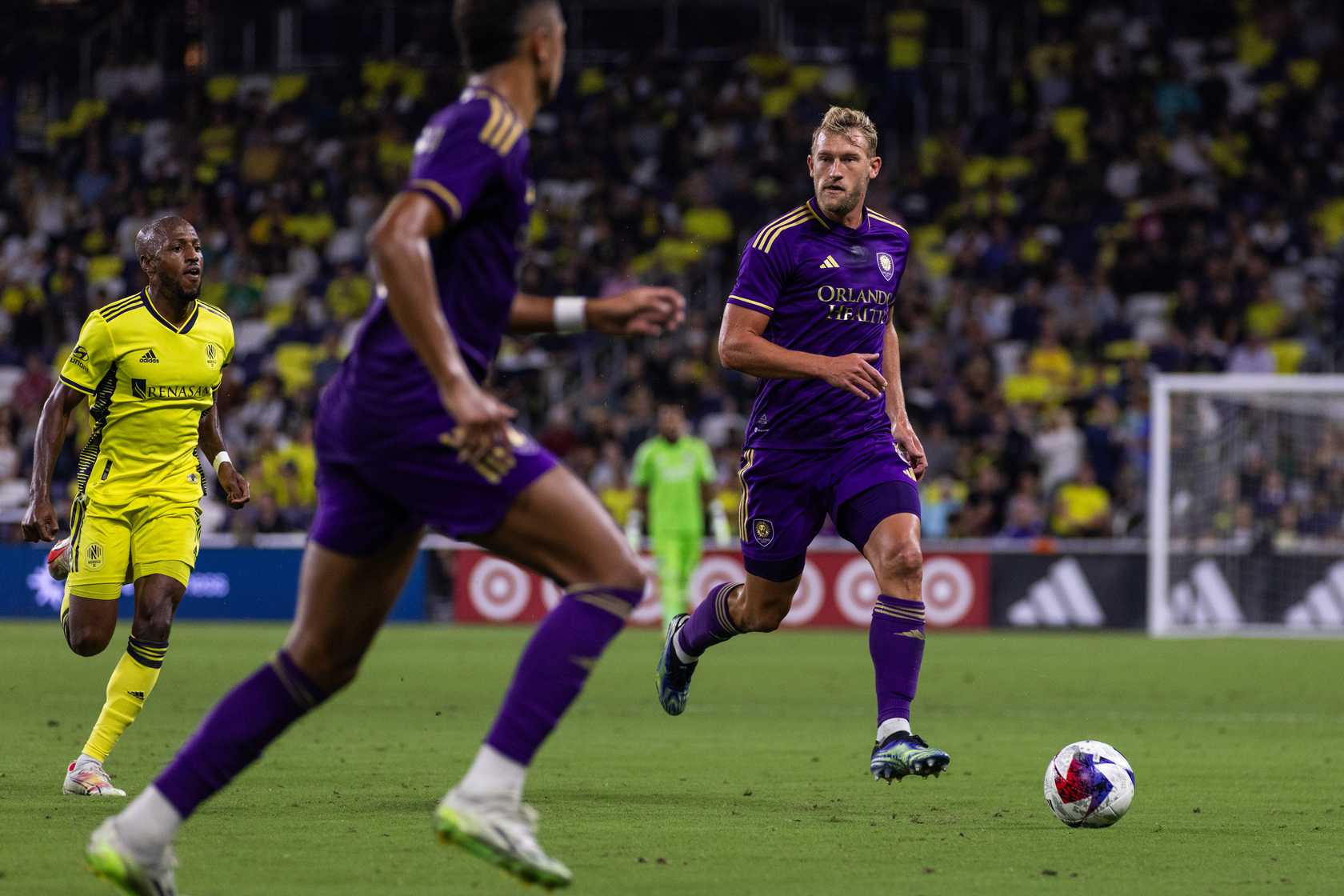 Orlando City is set to open the Major League Soccer conference semifinals one week from today against the Columbus Crew. Earlier in the year, the two teams treated us to one of the most electric matches from the MLS regular season, as Orlando City overcame a two-goal deficit to win at the death.
This go-around, the match is win or go home, and Orlando City certainly cannot advance if it concedes as much to Columbus as it did during the last regular-season meeting.
Dating back to when the regular season resumed after the Leagues Cup, Orlando City has more or less established its defensive identity with a back line of Rafael Santos, Robin Jansson, Rodrigo Schlegel, and Dagur Dan Thorhallsson. This group has gelled over the final third of the season and is responsible for numerous results which helped to propel the squad up the table leading up to Decision Day. Their largest task now lies ahead of them — shutting down the most potent and fluid offense in MLS this year.
Over the two regular-season matchups, Orlando conceded five goals to the Crew. The only other team in the Eastern Conference to tally as many goals over the course of the regular season against OCSC was the New England Revolution, which also netted five goals this year against the Lions. Luckily for Orlando City, the Lions were able to secure four points out of six, even with gifting the team from the Buckeye State five goals.
While it is always a better idea to score more goals than your opponents, the playoffs are a different beast entirely, and Orlando City does not have a great track record of scoring multiple goals in its playoff matches of years past. In fact, Orlando has yet to score more than one goal in an MLS postseason match. Therefore, the best way for the Lions to advance to the conference final will be by leaning on their defensive unit. Jansson and Schlegel must specifically be steadfast in the back against the likes of Diego Rossi and Cucho Hernandez, and while Orlando has feasted lately by allowing its wingbacks to advance forward and contribute in the attack, Thorhallsson and Santos will need to be able to transition quickly in order to cover their bases.
Luckily for the boys in the back, they will also benefit from what can only be described as one of the best defensive midfield duos in MLS from this past year in Wilder Cartagena and Cesar Araujo, who can function as a giant Band-Aid over multiple wounds.
---
Which defensive-minded player do you think will be the key to shutting down the Crew attack? Let us know in the comments below and as always, vamos Orlando!
Orlando City's Top Three 2023 Moments vs. Columbus
Relive the top three moments from the most exciting matchup of 2023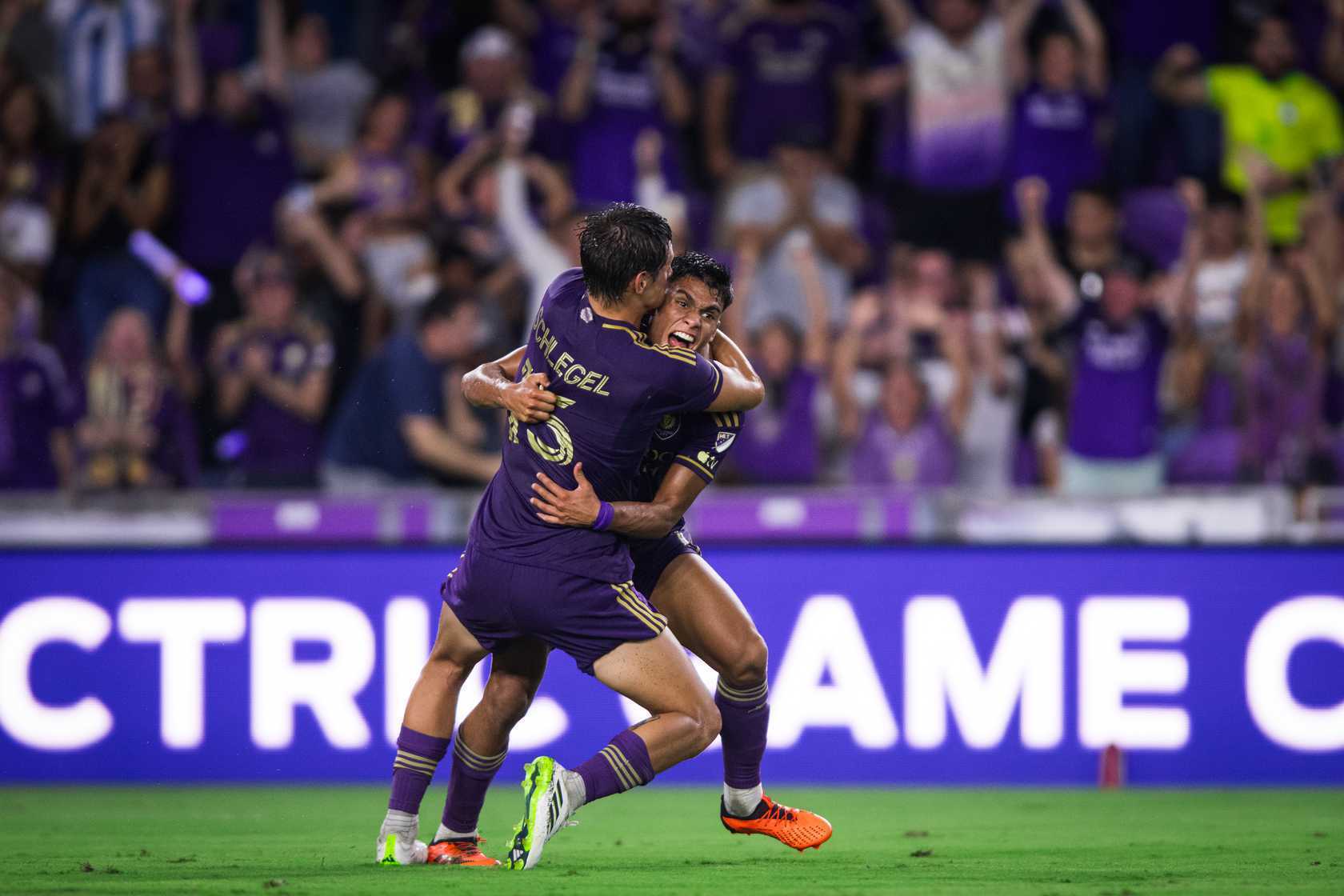 There is no debate about it, the two matches between Orlando City and the Columbus Crew during the Major League Soccer regular season provided the most entertainment out of any MLS series throughout the entire year. The teams combined for 11 total goals over two matches and both matchups were decided at the death. Prior to the kickoff tonight in the MLS Eastern Conference semifinals, lets take a walk down memory lane and relive the top three moments from those first two matches. If you are an Orlando City fan, then these moments are without a doubt ingrained in your memory, and if you are a Crew fan, well, either avert your eyes or really question the choices that led you to this blog in the first place.
Columbus Meet Duncan…Duncan, Columbus
Orlando City faced the Crew for the first time this season back on May 13 at a time when the season looked far, far different than how it ended up. Back then, Orlando City was still growing into its identity and the first two and a half months of the season showed just that with a rollercoaster of results. Prior to taking the pitch in Columbus, Orlando had dropped its two previous matches, including getting bounced out of the U.S. Open Cup. One part of the Lions' identity that was already starting to take shape was their ability to perform on the road. The Lions went into halftime trailing 2-0 against the Crew. However, thanks to a quick strike out of the break from Ercan Kara, City was able to battle back, stealing a point on the road late, thanks to rookie striker Duncan McGuire.
It was McGuire's fourth goal of the season at that time and ultimately became just another stepping stone on the path to the best road record in MLS. Casual fans may have believed that that moment was the pinnacle of excitement between these two squads. A little over four months later, however, the OCSC vs. Crew matchup took excitement to a whole different level.
Facu Changes the Momentum
Designated Player Facundo Torres initially was left off of the starting 11 for the rematch at home at Exploria Stadium on Sept. 16. after missing time for international duty and returning with a leg contusion. When he did finally see the pitch, substituting on for Felipe in the 57th minute, his team was staring at a 2-1 deficit, which became an almost insurmountable 3-1 deficit just over 10 minutes later when Cucho Hernandez scored in the 68th minute. Despite Orlando going down by two goals, it was clear to see that the injection of Torres onto the pitch had changed something in the way the team was playing. Torres was seemingly everywhere on the field and played at a pace which seemed to surprise the Black & Gold. Torres was able to pull one back for Orlando in the 73rd minute, setting up a mad dash to the final whistle.
Considering Torres was fighting through a knock and had been away from the team representing Uruguay, his effort alone over the final 35-plus minutes of the match was almost enough to warrant a place on this list — even if he hadn't scored a goal and then also contributed even more…but we can't spoil those moments yet.
Where Were You When…?
There are a handful of Orlando City moments over the past few years that truly stick in my head as memorable, like Daryl Dike scoring at the death against D.C. United, Alexandre Pato drawing the crossbar one match before Decision Day — and the subsequent goal being disallowed — and the sheer excitement of winning the U.S. Open Cup. The final 10 minutes of Orlando vs. Columbus instantly became one of those "where were you when it happened" type of memories for me and so many others that I have talked to throughout the season. After Torres won a foul and a free kick from about 25 yards out, Martin Ojeda delivered the set piece into a dangerous area. Second-half substitute Ramiro Enrique was in the perfect position to slot home the ball in the 86th minute to level the match at 3-3.
After seeing how things ended earlier in the season at Columbus, and knowing that my blood pressure can only go so high, that was surely the most exiting moment left in the tank, right? Orlando had fought back against all odds to steal another point and walk out with a draw — case closed. The only problem with that scenario is that no one told the Lions that they were supposed to settle for a draw.
Instead, in the seventh minute of stoppage time, Orlando once again won a free kick approximately 25 yards out, and once again Ojeda stepped up to put the ball into play. His delivery missed a soaring Rodrigo Schlegel before falling in front of Torres, who headed the ball low and back across the box where it found Enrique. The Argentine smoothly blasted it into the back of the net, sending all of Exploria Stadium into rapture.
---
How will these two teams top all this excitement as they kick off the next round of the playoffs? Truthfully, I have no idea. My heart rate and blood pressure could certainly be on board with a boring victory for the Lions, but something in my gut tells me we may be in line for fireworks a third time over.
What was your favorite memory the first two times these two squads threw down? Let us know in the comments below, and as always, vamos Orlando!
Rodrigo Schlegel Has Earned the Right to Continue Starting
Even with Antonio Carlos healthy again, Rodrigo Schlegel's performances have earned him the right to stay in the starting lineup.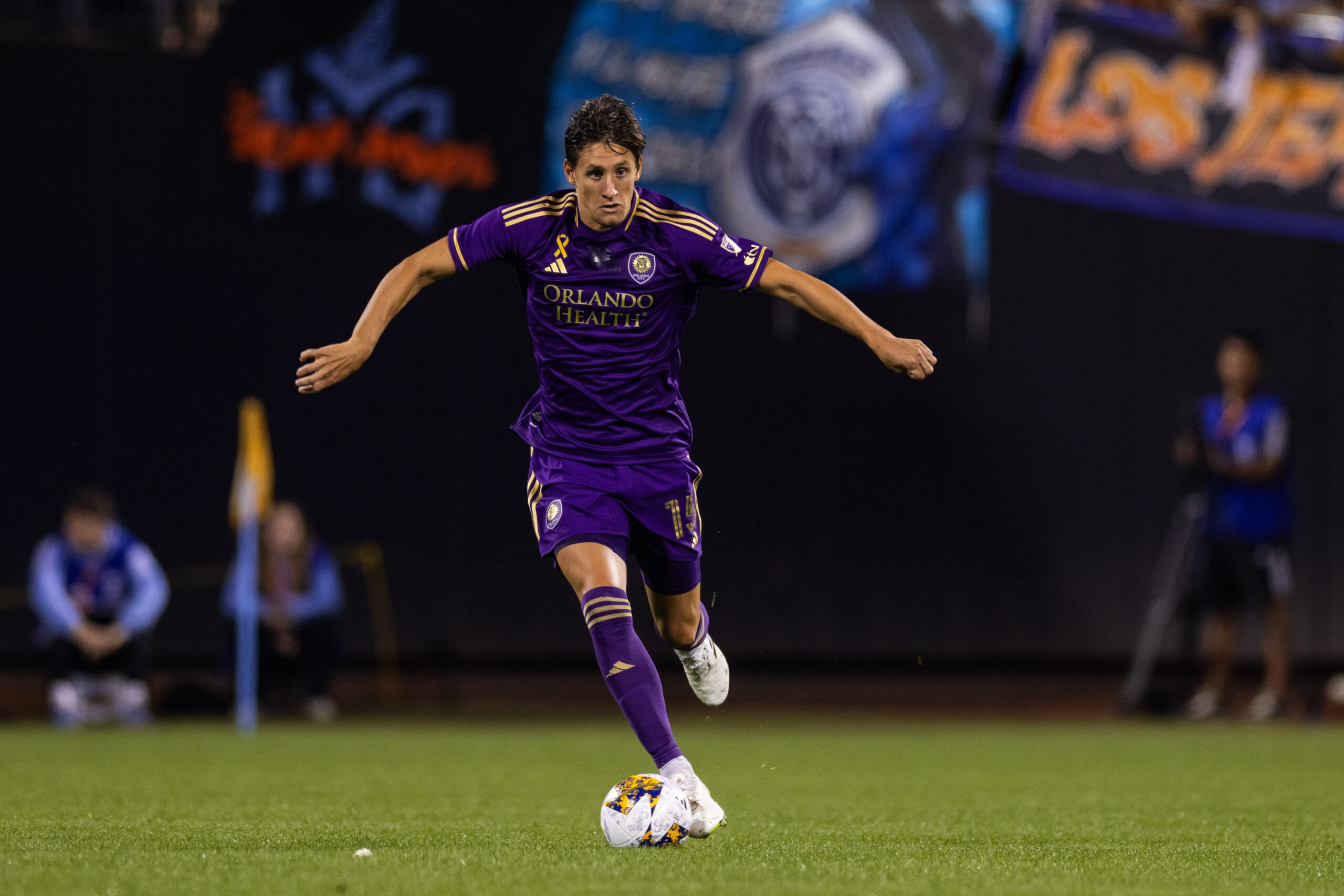 There was an understandable amount of angst and hand-wringing after Antonio Carlos suffered another leg injury back in August, especially after it was determined that he'd be spending extended time on the sidelines. It was the second leg injury of the 2023 campaign for one half of Orlando City's starting center back pairing, and it came at a time when the Lions needed to keep picking up wins in order to maintain its place in a crowded Eastern Conference.
Lions fans know that Rodrigo Schlegel, the next man up, is one of the better backup center back options in the league, so by no means was the sky falling. That being said, Rodrigo has had a penchant for getting pulled out of position at times, and Carlos and Robin Jansson are one of the best center back duos in Major League Soccer. Schlegel has stepped up in a big way though, and he's deserved to continue starting despite Carlos being healthy again.
That's not to say that he hasn't had some shaky games, and the 1-1 draw against Charlotte FC and 2-0 loss to NYCFC weren't the best performances he's ever had in a purple shirt. For the most part though, he's looked more assured and has played better as he's racked up more game time. There's something to be said for building up match sharpness, and for my money that's been the case with Schlegel.
He also stepped up his performances down the stretch of the regular season and has continued that into OCSC's postseason matches. During the 3-0 win over Montreal he had a tackle, a block, four clearances, drew a foul, completed a dribble and passed with 87% accuracy. He turned in a similarly strong performance in the second regular-season match against Nashville SC, as he racked up three blocks, three clearances, a tackle, and interception while passing with 88% accuracy.
Those games were just a teaser of what he's capable of though, as he dropped a worldie of a performance in the Lions' away playoff game against Nashville. Rodrigo tallied a tackle, an interception, a whopping 11 clearances, drew two fouls, and connected on a long ball. His 41% passing accuracy was pretty ugly, but it came in a game where Orlando took the lead early and spent large stretches of the rest of it simply repelling danger from the box. He also made an absolute nuisance of himself to the opposition, constantly getting under the skin of the guys wearing yellow, and doing little things to keep them off balance and out of rhythm.
The question of who Oscar Pareja would start once Carlos was fit again was an interesting and not entirely straightforward one. There are good arguments to be made for both options, and I wasn't sure which way he would go. On the one hand, Carlos and Jansson have several seasons worth of chemistry built up, and when they're on and clicking there aren't many MLS center back pairings I'd take over them. Logic says that you want your best XI on the field when you get into the pressure cooker of the playoffs, and that would mean starting Carlos.
The other side of the coin says that if something ain't broke, don't fix it. Orlando has given up less than a goal per game with Rodri stepping in to start since the return from Leagues Cup, and the Lions have pitched back-to-back shutouts when its mattered most. He hasn't given Pareja any reasons to bench him, he's match fit and not lacking any match sharpness, and those things matter in games where the pressure is ratcheted up to 11.
---
At the end of the day, I think keeping him in the starting XI is the right decision. He's been playing well, the defense and team as a whole have been playing well, and the stats back that up. Sometimes it's best to just not mess with a good thing. Here's hoping that good thing continues for three more games. Vamos Orlando!
Future Playoff Success Will Require More From Orlando City's Top Contributors
Orlando needs its best players to perform now more than ever.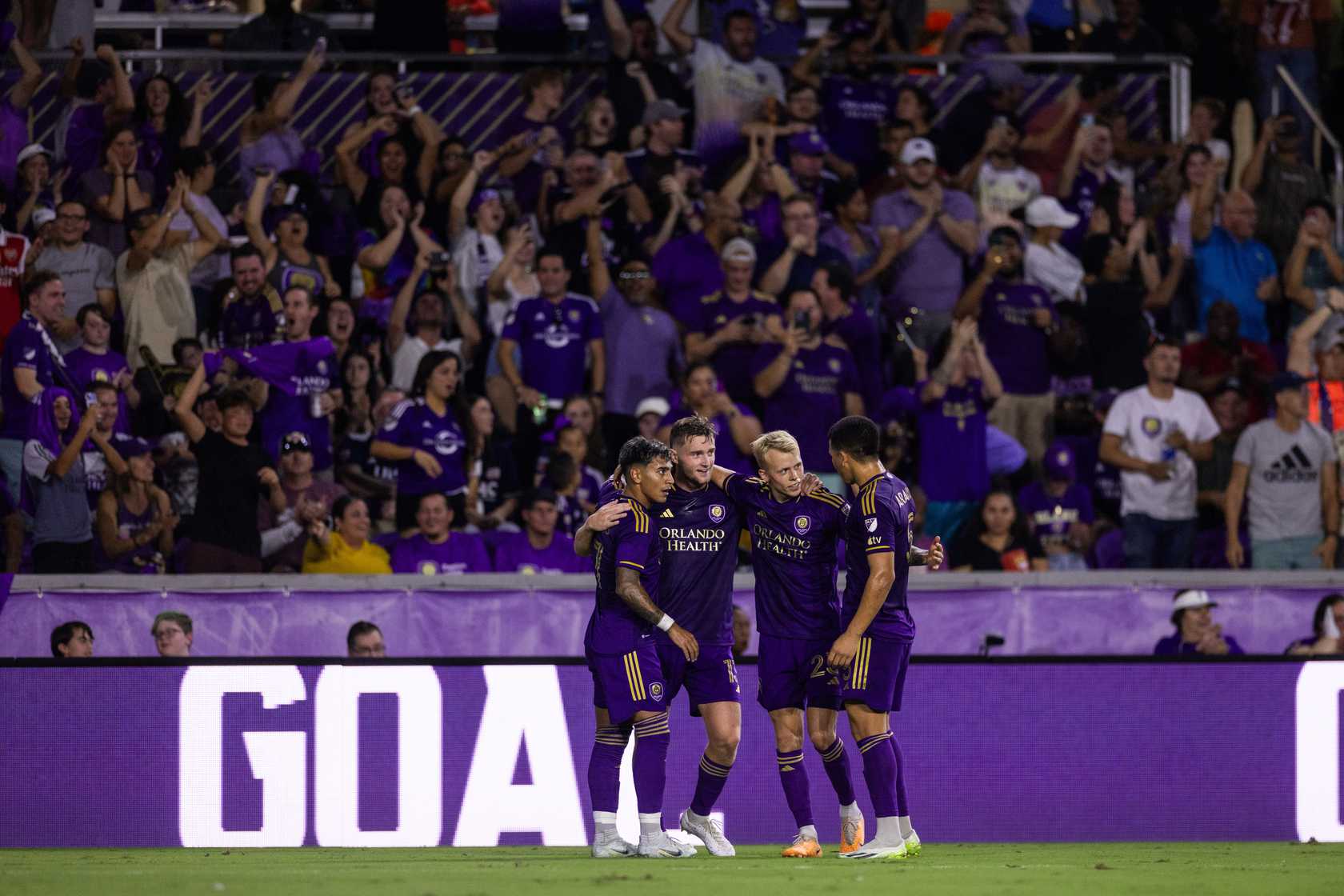 Orlando City avoided any excess first-round drama by dispatching seventh seed Nashville SC with two 1-0 victories. In what may best be described as a businesslike effort, Orlando did enough against one of the best defensive squads in Major League Soccer and did even better on the defensive side of the field themselves, coming up time and time again with key tackles, interceptions, and blocks.
The first round of the playoffs utilized a new best-of-three format, which numerous individuals, including yours truly, have analyzed — and at some points criticized — to the end of the Earth. The remainder of the playoffs revert back to the single elimination format which fans have been accustomed to in the past.
The nice thing about moving forward is that now Orlando simply needs to survive and advance, a familiar idea that players, coaches, and fans alike can remember from the "Magic of the Cup" run leading up to last year's U.S. Open Cup championship. The nerves are still present, but different, as every missed opportunity or mistake on the ball will be magnified tenfold in a win-or-go-home scenario.
Over the first two playoff matches, Orlando outshot Nashville 41-17 (10-7 on goal) while scoring two goals to Nashville's zero. To anyone reading the stat sheets, this appears as absolute Orlando domination, however, while it might be true that it is better to be lucky rather than good at times, relying on a worldie from Wilder Cartagena and a nice but fluky deflection on a shot from Ivan Angulo to score game winners should be the exception, not the rule, when a team generates so many more scoring opportunities than its opponent.
In that spirit, once single-elimination play kicks off, Orlando City will desperately need more out of Duncan McGuire and Designated Player Facundo Torres the next time the squad takes the pitch. Over two matches, both players who had reached double digit goals on the season failed to find the back of the net — or to make much of a contribution on the offensive side in general.
Over the two matches, Torres recorded eight shots, with only two on target, and failed to contribute a goal or assist. McGuire only mustered three shots with none falling on frame. Torres, especially in Game 2, fell victim once again to the narrative that has lurked in his shadow: the failure to use his weaker right foot when the opportunity presents itself. Facu had a nearly direct and open chance to give Orlando city an insurance goal in the 37th minute at Geodis Park but opted to switch back to his left foot and as he did , his window to score closed quickly. As for rookie McGuire, going up against a back line like Nashville is not an easy task for any striker, and he wasn't in his best attacking form.
The first two goals of the postseason for Orlando will certainly be memorable, but for the Lions to earn the chance to play their way into December and potentially lift a new trophy in Exploria Stadium, the two leading goal scorers on the year simply have to be more involved in the results. The good news for Orlando is that Nashville and its vaunted defense will be enjoying the rest of the playoffs from their vacation destinations of choice. The even better news is that when it comes to both the Columbus Crew and Atlanta United, McGuire and Torres both enjoyed success in the regular season to the tune of three goals combined over four matches.
---
What do you think, City fans? Does Orlando need more from its top goal producers or will other unsung heroes continue to propel the team further in the playoffs? Let us know your takes in the comments below and, as always, vamos Orlando!