9-Man Orlando City Falls 3-0 to Houston Dynamo in Final Preseason Game
The Lions' final Carolina Challenge Cup match started brightly but turned into a farce, as the Dynamo netted three first-half goals and played the final 26 minutes up two men.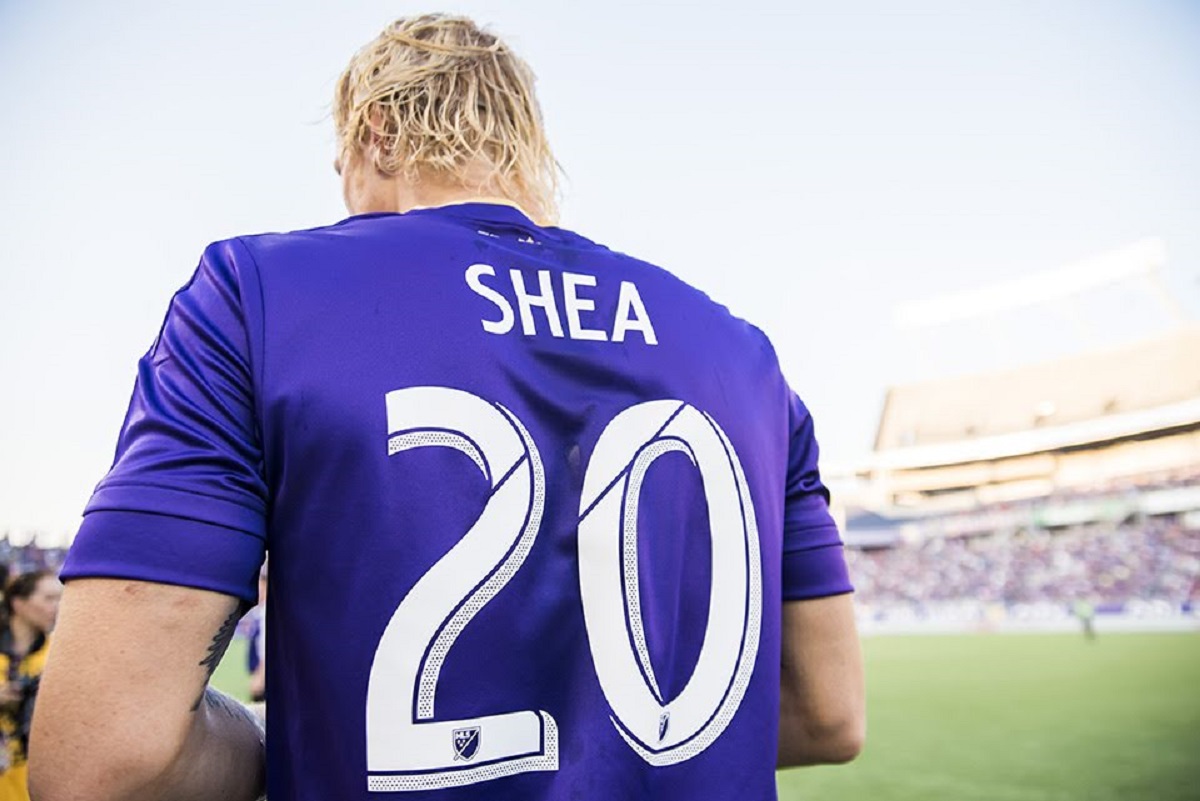 So…that happened. (But can we pretend it didn't?)
Orlando City's final tune-up for its inaugural Major League Soccer season was a complete bust, as the Lions played most of the game down a man and finished with just nine men in a 3-0 preseason loss to the Houston Dynamo on the final night of the Carolina Challenge Cup.
It was Orlando City's first loss since becoming an MLS side and the second time the Lions have failed to score a goal in seven preseason contests.
Defender Aurelien Collin was sent off after his last-ditch effort to thwart a breakaway resulted in a penalty in the 29th minute. Carlos Rivas came on in the second half for Kaká and played two minutes before also being sent off for what looked to be an accidental elbow against Luis Garrido.
Will Bruin (26′), Brad Davis (pen. – 30′) and Lionel Miranda (45′) scored first-half goals for Houston.
Despite the final scoreline, Orlando City SC actually started the game quite brightly and dominated possession early. What the Lions failed to do well was string passes together in the attacking third, so they weren't able to capitalize on the early possession advantage.
Orlando also gave the ball away far too cheaply at times in the midfield and that's what ultimately turned the tide. A giveaway led to a Houston break against the run of play for Bruin's easy tap-in off Boniek Garcia's well-timed pass to open the scoring. Minutes later, Garcia got behind Collin to draw the penalty and effectively end the game.
Davis calmly chipped home the spot kick.
The Lions never seriously challenged once down a man and two goals, and things only got worse when Kaká was deemed to have been legally stripped of the ball on a hard challenge by Garcia just before the half.
The Houston forward fed Miranda, who fooled Donovan Ricketts and the City defense with a right-footed shot fake, only to pull it back and score with his left on the odd-man rush.
The game got a bit chippy at times, including a dust-up between Brek Shea and Garrido in the second half, with Kaká coming in to play peacemaker, only to take a shove from goalkeeper Tyler Deric for his troubles. Shea and Miranda got booked.
Even the possibility of a consolation goal was erased with Rivas' red card. The Colombian did raise his arm to fend off pressure from behind, but it didn't seem a deliberate attempt to injure.
Regardless, there's nothing Orlando City can take away from this game, including its first trophy as an MLS team. With two red cards tonight and a weather-shortened 26-minute game on Wednesday, the trip seems rather a waste of time.
Let's hope for better fortune in eight days' time when New York City FC visits the Citrus Bowl.
Lion Links: 9/21/23
Orlando City clinches playoff berth despite loss, Eastern Conference standings remain close, USWNT plays South Africa tonight, and more.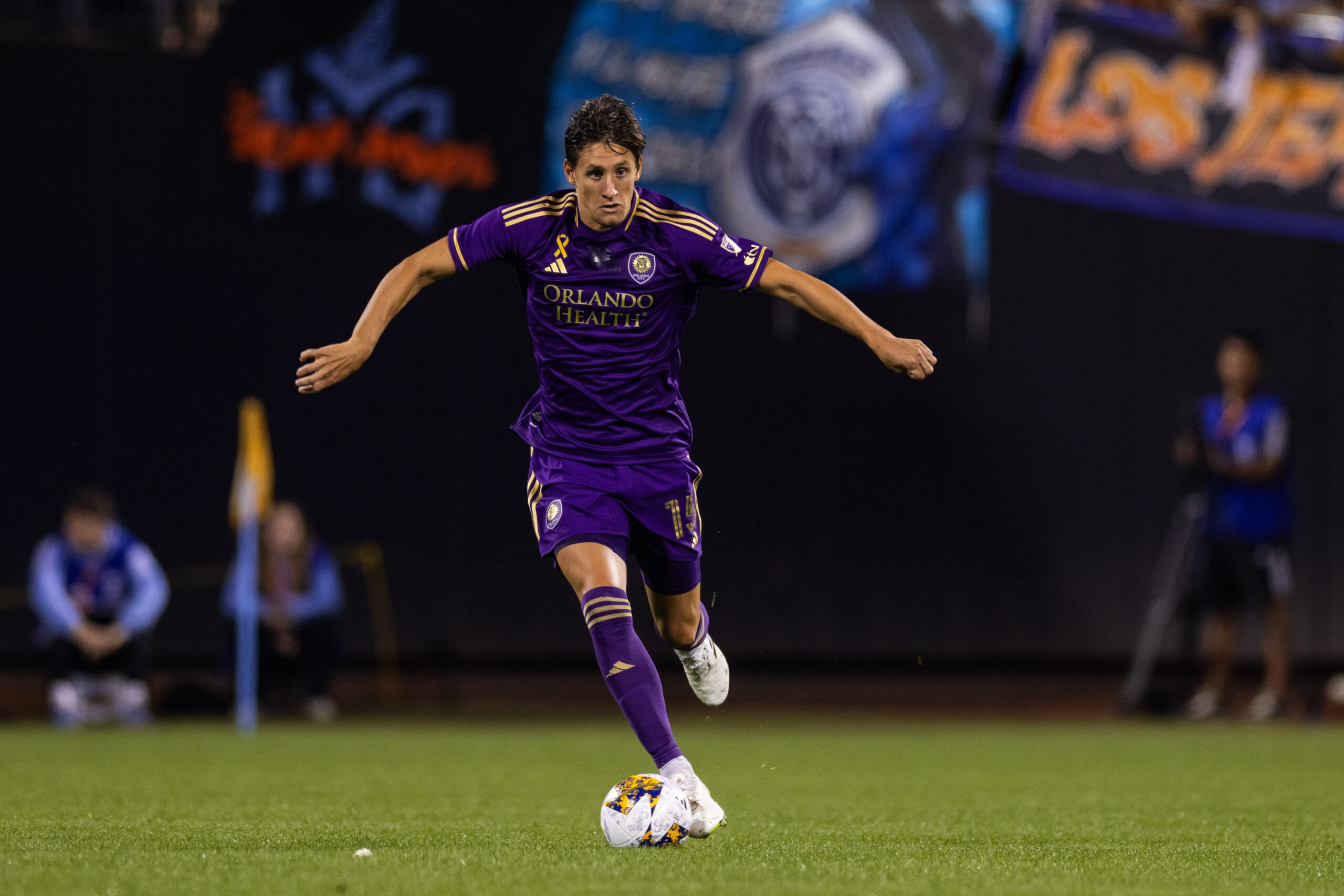 How's it going, Mane Landers? Last night's result wasn't the best outcome by any means, but losing on the road on short rest after a huge win isn't the worst thing in the world. We'll just have to shake that loss off and look forward to more soccer while we have it. Before we dive into today's links, let's all wish a happy birthday to Orlando City B midfielder Imanol Almaguer!
Orlando City Clinch Playoff Spot Despite Loss
The Lions weren't able to put together a comeback in their 2-0 loss on the road to New York City FC. Playing at a narrow Citi Field, Orlando was not able to get much of anything going on offense and was shut out for the first time since July 8. The loss snapped Orlando's six-game unbeaten streak in MLS play as well. Although the Lions are headed back to Florida emptyhanded, they did qualify for the playoffs due to other results in the league. Orlando will look to right the ship when it hosts Inter Miami this Sunday at 7:30 p.m.
Eastern Conference Remains Tight After Midweek Matches
Orlando wasn't the only Eastern Conference team to clinch its spot in the playoffs after the latest midweek matches, with the Columbus Crew and Philadelphia Union both qualifying. Cucho Hernandez had a hat trick within the first 23 minutes of the Crew's 3-0 win at home against the Chicago Fire. A penalty kick in stoppage time by Daniel Gazdag salvaged a point for the Union in a 2-2 draw with Charlotte FC. FC Cincinnati also needed a late equalizer from the penalty spot in its 1-1 draw with CF Montreal. As for how Orlando's rivals fared, Atlanta United drew 1-1 with D.C. United and Miami beat Toronto FC, 4-0. Lionel Messi and Jordi Alba both exited in the first half and Miami Head Coach Tata Martino stated that neither will play against Orlando this weekend. Of course, that could just be misdirection. We'll know for certain come Sunday.
USWNT Plays South Africa Tonight
The United States Women's National Team will play its first match since the World Cup tonight when it faces South Africa tonight at 7:30 p.m. at TQL Stadium. Following Vlatko Andonovski's departure last month, Twila Kilgore will coach the team for these friendlies. It will also be Julie Ertz's final game after 10 years of playing for the USWNT. The 31-year-old announced her retirement last month and spoke more about her decision ahead of tonight's match. After tonight, the USWNT will play South Africa again on Sunday at Soldier Field.
Champions League Group Stage Rolls On
More clubs got their first taste of this year's Champions League action as the group stage kicked off this week. Arsenal's campaign got off on the right foot, with a 4-0 win over PSV Eindhoven that put the English club at the top of its group after a 1-1 draw between Sevilla and Lens. Manchester United had a rougher time, falling 4-3 on the road to Bayern Munich. Goalkeeper Andre Onana struggled and blamed himself for the loss. Real Madrid needed a goal from Jude Bellingham in stoppage time to win 1-0 over Union Berlin at home, while Lautaro Martinez scored a late equalizer in Inter Milan's 1-1 draw with Real Sociedad. Elsewhere, Napoli beat Braga 2-1, RB Leipzig won 2-0 against a Benfica side that was reduced to 10 men early on, and Galatasaray and Copenhagen split the points in a 2-2 result.
Free Kicks
---
That's all I have for you today. Be like a goldfish and enjoy your Thursday!
Orlando City vs. New York City FC: Final Score 2-0 as Lions' Unbeaten Run Ends with a Thud
The Lions struggled yet again on a baseball field in an awful-looking road loss to NYCFC but clinched a playoff spot anyway.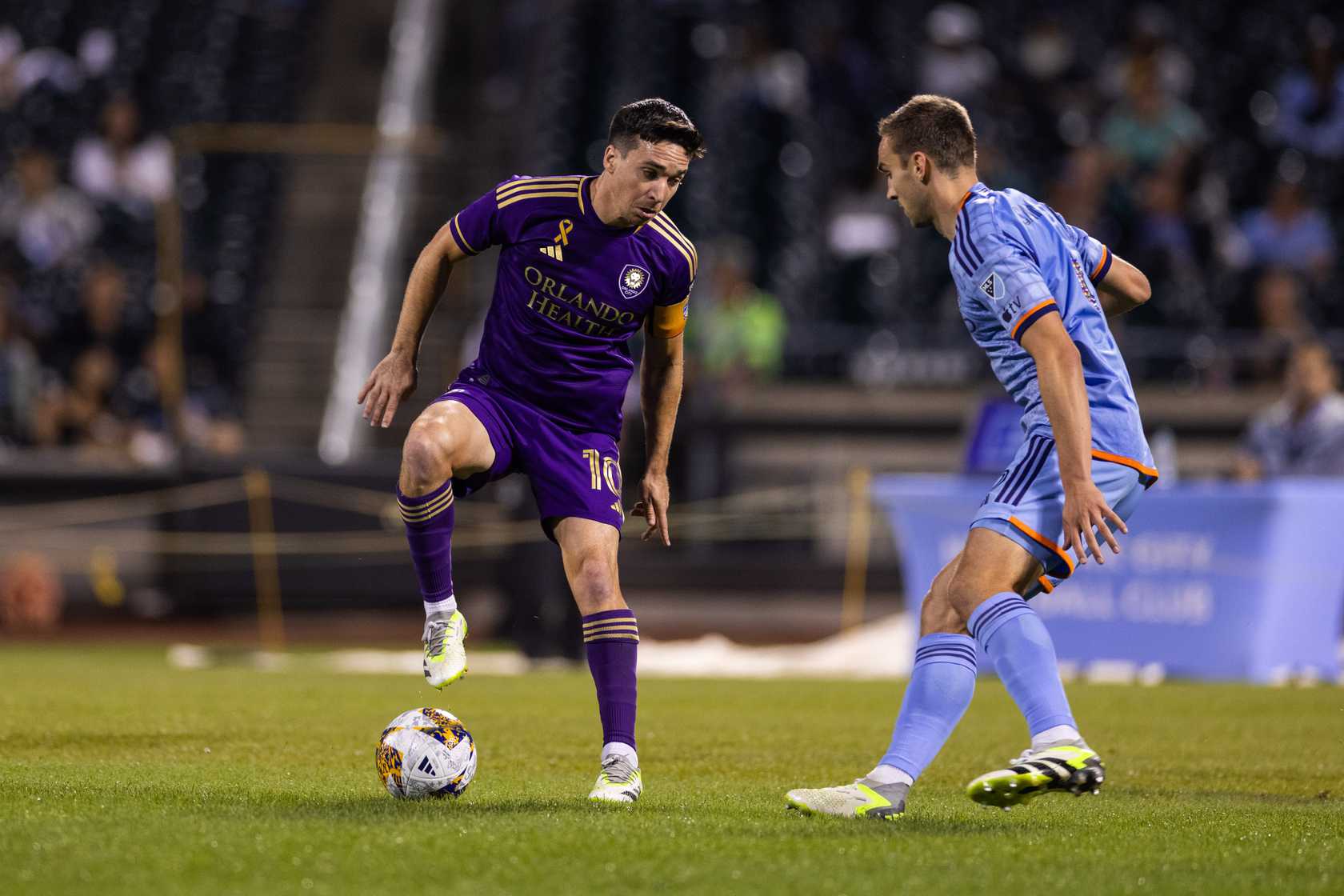 New York City is known as the city that never sleeps. It was the Lions who chose to sleep tonight, as the lads in purple turned in a performance as ugly as the pitch at Citi Field in a 2-0 loss to a New York City FC team that hasn't been able to buy a goal recently. Mounsef Bakrar and Talles Magno scored on either side of halftime to lead the hosts to the win.
Orlando City saw its six-match unbeaten run snapped and fell to 7-8-7 in the all-time series, missing an opportunity to gain points on FC Cincinnati and allowing Columbus to close within two points. However, D.C. United's draw against Atlanta United clinched the Lions a spot in the MLS Cup playoffs for the fourth straight season.
"We would have loved to celebrate (making the playoffs) with a victory today and a better result and a better performance but we couldn't. We have no excuses," Orlando City Head Coach Oscar Pareja said after the match. "We're responsible for the things we do good and the things that we don't do good. We played against a good team. I think they had the best chances. We had a few. We were not sharp in that end but we were not sharp in our defensive side either."
Pareja's starting lineup was nearly the same as in Saturday's win over Columbus. Pedro Gallese was in goal behind a back line of Rafael Santos, Robin Jansson, Rodrigo Schlegel, and Dagur Dan Thorhallsson. Wilder Cartagena returned to the lineup, replacing Felipe alongside Cesar Araujo in central midfield. Facundo Torres was also back in the starting lineup, replacing Martin Ojeda on the attacking midfield line with Ivan Angulo and Mauricio Pereyra, while Ramiro Enrique got his second straight start up top.
Despite the strong lineup, the Lions could hardly have had a worse performance or result with a heavily rotated side and now the starters will be tasked with playing their third match in eight days when Inter Miami visits this weekend. On a small pitch, where movement has to be quicker and more precise, the Lions were neither.
The first few minutes of the game consisted of the teams fouling each other in the midfield. The hosts then got the game's first big chance off of one of those fouls. New York City FC played a long-distance set piece short and worked it to the middle of the field before sending a chipped ball over the top. Orlando's deefending was awful and two NYCFC players got in behind. Former Lion Andres Perea took a pass from Richie Ledezma and fired a shot from point-blank range. However, Gallese made a huge stop on his former teammate in the fourth minute.
Moments later, Perea whiffed on his initial shot attempt near the top of the area, then sent a half-volley, follow-up shot well over the bar as Orlando City struggled to get into the attacking half, as has often been the case on these baseball fields up north.
Orlando did get forward for the first time in the seventh minute, winning a corner, but Torres left his cross too close to Freese, who knocked it away.
The Lions managed their best attack of the half in the 22nd minute, as the ball was sent from right to left, where it ended up with Torres. The Uruguayan found his countryman Pereyra near the top of the area, but the captain's first-time shot deflected off a defender and out for a corner. The ensuing set piece found Santos at the near post but his redirected shot hit the outside netting.
NYCFC's second excellent opportunity came two minutes later. Andres Jasson was well covered near the right sideline but somehow got in an accurate cross and Schlegel lost track of Bakrar, but the home team's forward headed it over the bar.
The breakthrough went the hosts' way after an Orlando turnover in the middle of the pitch. Enrique followed Santiago Rodriguez down the left sideline and when the opposing attacker cut into the box, Schlegel came over to close the play down. Before the defender got there, Rodriguez's foot made contact with Enrique's. The referee initially gave a goal kick but then took a brief look himself before awarding a penalty.
Gallese made a terrific diving save to stop the Rodriguez penalty, but Bakrar was first to the ball and headed it into the far corner to make it 1-0 in the 37th minute. Orlando players appealed for an encroachment call but the goal stood.
"I got the ball, played it into (Enrique's) feet and was going to go for a one-two," Thorhallsson said about the play that led to the penalty. He played it behind me and then he was tracking back and I was right behind him. I didn't see the penalty but it looked like a penalty. And then Pedro saves the penalty, and I would say me and Rodri made the mistake of not blocking the guy to get the ball. So, just a fiasco and something we need to look into — me and everybody. Me especially."
Neither team got a clear-cut look for the rest of the half but Torres earned a free kick in a dangerous spot in stoppage time. Pereyra went for goal but fired over the bar on the last chance of the opening period.
Orlando City finished with more first-half possession (56.4%-43.6%) but most of that was kicking it around the back line, looking for a way to break out on the narrow field. The Lions also somehow managed more shot attempts (6-5), although it didn't seem like it, as most of them were of the non-dangerous variety, won more corners (2-1), and had the edge in passing accuracy (84%-81.3%). However, again, that's largely due to passing it around the back line and back to Gallese. NYCFC fired more shots on target (3-1).
The Lions nearly equalized two minutes after the restart. A good cross from Santos found its way through traffic to Torres, but the ball was a bit behind him and he couldn't direct it on frame as it fizzed wide.
Gallese then made a good save in the 51st minute when a shot from outside the box by Bakrar was deflected by Jansson's foot. Perea got a free header on the ensuing corner but hit his shot right at his former teammate in goal.
Pareja sent fresh attackers on in the 59th minute, introducing Ojeda, Duncan McGuire, and Luca Petrasso for Cartagena, Enrique, and Santos. Seconds later, a ball fell kindly for Pereyra outside the box but he squibbed his shot badly off target.
Orlando appealed for a handball in the 62nd minute off a long throw by Araujo but there was no whistle. The Lions then had a prolonged spell of poor defense. It started with a free look for Magno in the box but he slipped while cutting inside for a better shot. He got his goal three minutes later as he found himself between an inattentive Schlegel and Thorhallsson, with neither player actually marking him.
The Lions learned nothing from the previous open looks by NYCFC and left Perea unmarked on a corner in the 77th minute. The former Lion sent his shot right at Gallese, however. Two minutes after that, Birk Risa was the man free for a header but sent it over the bar with Araujo not paying him closely enough.
Orlando got on the front foot down the stretch but couldn't create anything dangerous from its possession. Ojeda won a couple of corners. Schlegel sent one of those headed just wide of the right post. Petrasso had a shot blocked late and the game's last chance was a soft pop-up header by McGuire that went down as just the team's second shot on target of the night.
There were no late-match heroics on this night.
Orlando City held the final edge in possession (59.5%-40.5%) and passed more accurately (83.6%-78%), but NYCFC finished with more (16-11), way more shots on frame (7-2), and corners (6-5). The only two shots on frame by the Lions couldn't have been easier for Freese to handle.
"I don't think we had a spark today, but I think we were a little predictable," Pareja said. "I thought we had more problems today with dealing with the spaces and trying to put ourselves into the map of the field. We have to be able to do it, but we couldn't do it. New York neutralized those things. They condensed with many numbers in behind. We tried to do the same but we were not effective."
"It's a little bit hard to be happy," Thorhallsson said about clinching a playoff spot. "We can say sweet and sour emotion but of course it's a little more sour because we lost the game."
---
The Lions have another short turnaround, returning home for a Sunday night Tropic Thunder showdown against Inter Miami at 7:30 p.m.
Orlando City vs. New York City FC: Preview, How to Watch, TV Info, Live Stream, Lineups, and More
The Lions look to get an away result on a baseball field. No, not that one, a different one.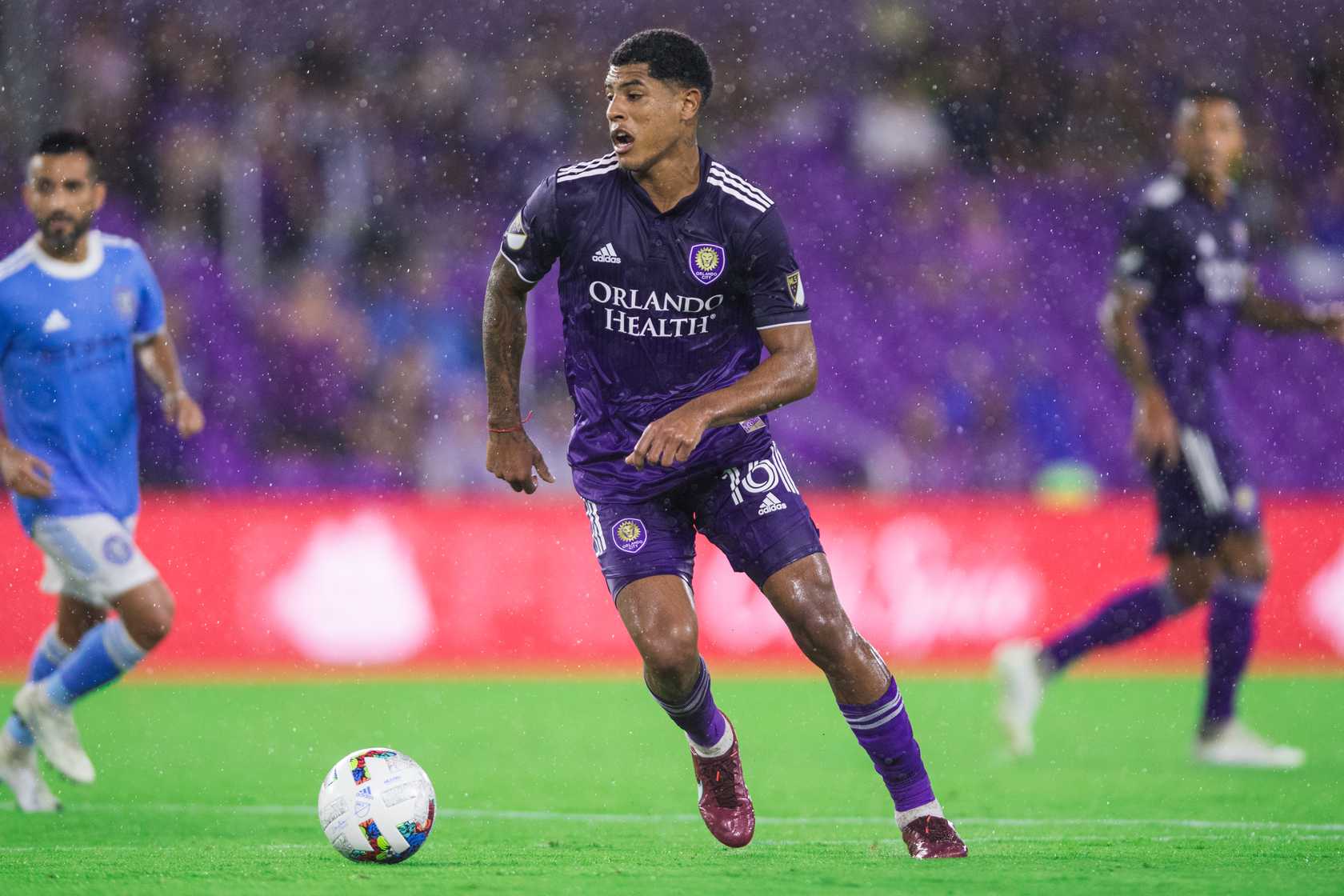 Welcome to your match thread and preview for a midweek matchup between Orlando City and New York City FC at Citi Field (7:30 p.m., MLS Season Pass on Apple TV+). This will be the second of the two scheduled meetings between the Lions (14-6-8, 50 points) and Pigeons (6-10-13, 31 points) this season.
Here is what you need to know ahead of the match.
History
The Lions are 7-7-7 in 21 meetings with NYCFC in the all-time series in MLS play and 7-7-9 including one playoff match and one U.S. Open Cup meeting (remember, games that go to penalty shootouts in knockout competitions officially count as draws), so the series between the two 2015 expansion sides has proven to be a competitive one. Orlando is just 2-5-2 in road games in the all-time series.
These teams met in Orlando on May 17 and with the Lions poised for a 1-0 win, NYCFC eked out a late 1-1 draw with an 89th-minute Gabriel Segal goal out of nowhere. Ercan Kara scored for Orlando City early on but the Lions were wasteful with opportunities for the rest of the match.
The most recent meeting up north took place at Red Bull Arena (one of NYCFC's many homes away from home) on Oct. 2 of last year, with the Pigeons erasing a 1-0 halftime deficit that Facundo Torres provided. The "hosts" got second-half goals from Alex Callens and Talles Magno to complete the comeback and win, 2-1. Earlier in the year at Exploria Stadium, the Lions got a Tesho Akindele goal at the death, stunning NYCFC as Orlando City won 2-1 on Aug. 28, 2022. Junior Urso and Maxi Moralez had scored early in the first and second half, respectively, to set up Akindele's dramatic late winner.
Orlando City had a five-game unbeaten streak in the series (1-0-4) absolutely demolished on July 25, 2021 in a 5-0 OCSC loss at Yankee Stadium. The Lions started a makeshift lineup, and it showed, as the Pigeons got goals from Jesus Medina, Ismael Tajouri-Shradi, Moralez, Malte Amundsen, and Valentin Castellanos. Why the makeshift lineup? That match was sandwiched between home games against Philadelphia and Atlanta, with quick turnarounds for each. The strategy was sound, as Orlando won the other two games in that nine-day span.
The teams met in Orlando on May 8, 2021 and drew 1-1. Nani smashed a golazo in the second half to put the Lions on top, but Joao Moutinho fouled Tajouri-Shradi in the box and Castellanos scored from the spot to equalize.
The last meeting of the 2020 season happened in the postseason and things got weird. Orlando City ultimately prevailed in penalties after a 1-1 postseason draw on Nov. 21, 2020. Nani put Orlando ahead from the penalty spot, only to see Maxime Chanot equalize on a set piece. Extra time couldn't settle it, so to penalties we went, and the Lions advanced thanks to a save by defender Rodrigo Schlegel — after goalkeeper Pedro Gallese was sent off with a second yellow for coming off his line early. Benji Michel's blast was the difference in the shootout. (Seriously, just click the above link in this paragraph and relive that madness.)
The Lions and Pigeons wrapped the 2020 season series on Oct. 14 at Exploria Stadium, playing to a 1-1 draw. Chris Mueller opened the scoring but Keaton Parks equalized just before halftime. The first meeting of 2020 also took place in Central Florida in the MLS is Back Tournament on July 14, when Mueller's brace and a late Akindele insurance goal led Orlando to a 3-1 win. Medina scored for NYCFC. That win snapped Orlando City's 0-4-3 streak in the previous seven competitive meetings with the Pigeons. The last match in that winless streak against NYCFC was a 1-1 draw, with the Lions then dispatching NYCFC from the U.S. Open Cup in a penalty shootout on July 10, 2019. That night has been immortalized for the running of The Wall and Adam Grinwis' heroics in goal.
The teams drew both regular-season meetings in 2019, 1-1 on April 27 at Yankee Stadium, and 2-2 on opening day at Exploria Stadium. That draw on opening day snapped the Pigeons' four-game series win streak, in which they'd outscored the Lions 10-0 in that span.
NYCFC took all three meetings in a dismal 2018 season series. The Lions went 2-1-0 against New York City FC in 2017, including a win to christen the stadium now known as Exploria with Cyle Larin scoring the only goal in a 1-0 OCSC win. Orlando was 3-1-2 in 2015 and 2016 in the first six meetings with NYCFC.
Match Overview
Orlando City is coming off a dramatic 4-3 home win over the Columbus Crew on Saturday. After trailing 3-1 midway through the second half, the Lions scored three unanswered goals, securing all three points when Ramiro Enrique scored with practically the last kick of the game. That gives Orlando a six-match unbeaten streak in league play (5-0-1). City is 7-3-4 on the road in 2023 and 3-0-1 in its last four away from home.
New York City FC is literally fit to be tied. The Pigeons lead MLS with 13 draws, including a 0-0 deadlock with the rival New York Red Bulls on Saturday in their last outing. NYCFC is 5-3-6 in home matches this season. In fact, tonight's hosts have drawn their last two matches. NYCFC enters unbeaten in its last three (1-0-2).
New York City FC has struggled to score goals throughout the season. Only Colorado, Toronto, and the Red Bulls have scored fewer than the Pigeons' 28 on the year. However, they are defensively sound, conceding only one goal in their last three outings.
It's anyone's guess what tonight's lineups will look like with this match sandwiched in the middle of two weekend games for both teams. You can probably expect some rotation on both sides. Orlando City will need to overrun a New York City midfield that features former Lion Andres Perea, who is on loan from the Philadelphia Union. If the Lions can control possession, they can try to find cracks in the NYCFC defense.
"We hosted them at Exploria Stadium at the start of the summer. We had a good game against them, and they tied it up in the 89th minute," Orlando City Head Coach Oscar Pareja said. "There was a lot of frustration at that moment because we were waiting to record those points. They have changed some players in the last month, but they are a team with a lot of youth and a lot of talent, and that combination makes them a very dangerous team who has that initiative to always play well and to do crafty moves, especially in the front. There is some difficulty playing in a field that is much narrower and smaller than a regular field and we need to adapt to that."
Orlando City will be without Antonio Carlos (lower leg) and Favian Loyola (arm). New York City will be without Keaton Parks, Cody Mizell, Maxi Moralez, and Alfredo Morales. All are listed with the dreaded "lower body" injury.
Match Content
---
Official Lineups
Orlando City (4-2-3-1)
Goalkeeper: Pedro Gallese.
Defenders: Rafael Santos, Robin Jansson, Rodrigo Schlegel, Dagur Dan Thorhallsson.
Defensive Midfielders: Cesar Araujo, Wilder Cartagena.
Attacking Midfielders: Ivan Angulo, Mauricio Pereyra, Facundo Torres.
Forward: Ramiro Enrique.
Bench: Mason Stajduhar, Michael Halliday, Luca Petrasso, Kyle Smith, Junior Urso, Felipe, Gaston Gonzalez, Martin Ojeda, Duncan McGuire.
New York City FC (4-2-3-1)
Goalkeeper: Matt Freese.
Defenders: Kevin O'Toole, Birk Risa, Thiago Martins, Tayvon Gray.
Defensive Midfielders: James Sands, Andres Perea.
Attacking Midfielders: Richie Ledezma, Santiago Rodríguez, Andres Jasson.
Forwards  Mounsef Bakrar.
Bench: Luis Barraza, Braian Cufre, Mitja Ilenič, Nico Benalcazar, Stephen Turnbull, Justin Haak, Talles Magno, Alonso Martinez, Julian Fernandez.
Referees:
REF: Ismail Elfath.
AR1: Gianni Facchini.
AR2: Chris Elliott.
4TH: Tori Penso.
VAR: Jair Marrufo.
AVAR: Tyler Wyrostek.
---
How to Watch
Match Time: 7:30 p.m.
Venue: Citi Field — New York City.
TV/Live Stream: MLS Season Pass on Apple TV+.
Radio: FM 96.9 The Game (English), Accion 97.9 FM and 810 AM (Spanish).
Twitter: For rapid reaction and live updates, follow along at @TheManeLand, as well as Orlando City's official Twitter feed (@OrlandoCitySC).
---
Enjoy the match. Go City!