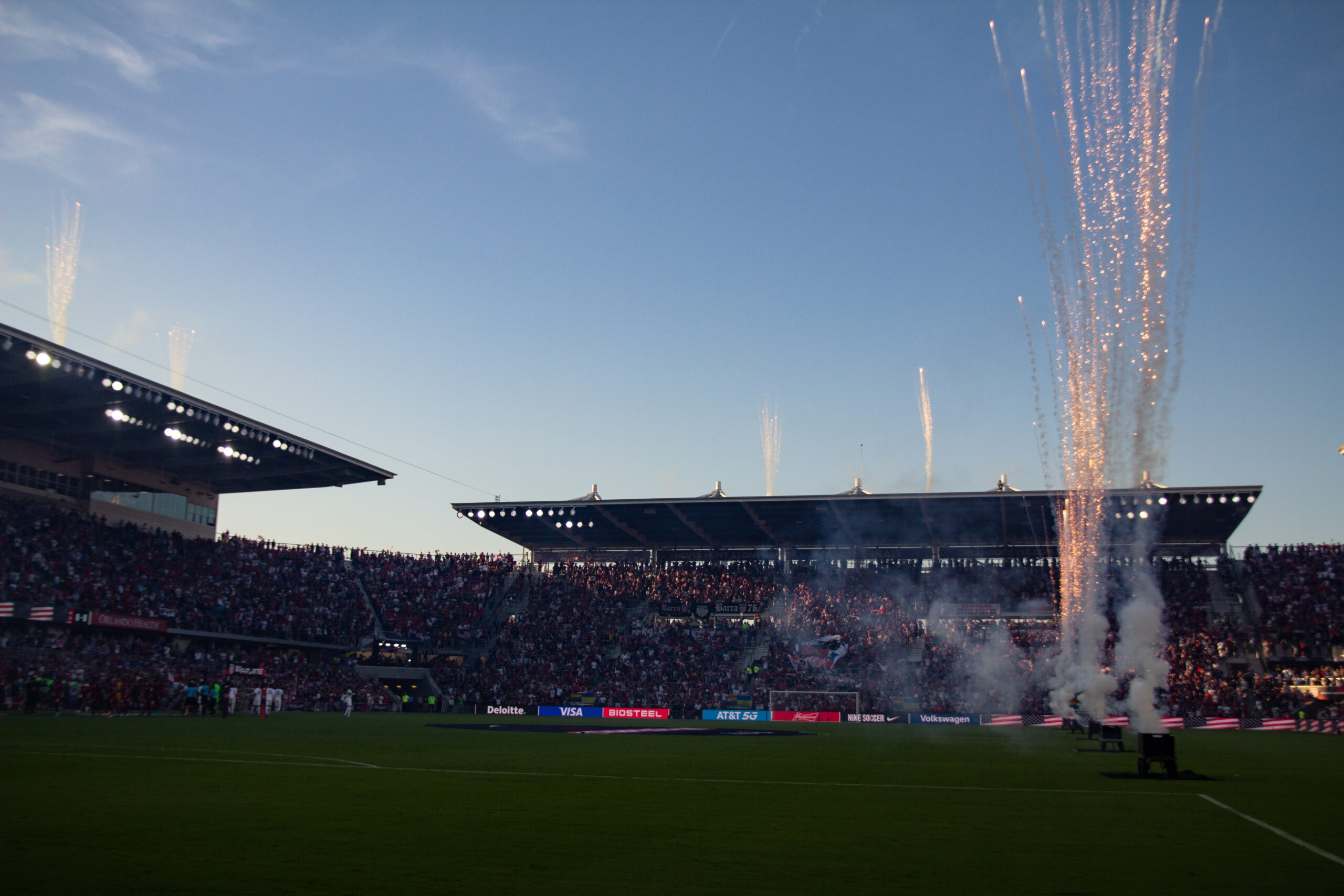 Hey, everyone. So, no Orlando City matches until the 15th. I'm going through withdrawals from the Lions. Luckily, the Pride plays on Saturday, so we've almost made it to the fireworks factory. In breaking with tradition I don't have a food and wine pairing for you this week. It's getting to be summer and all I really eat is chicken and rice to maintain the boat muscles. In lieu of that, I'll provide you with a quick workout routine that'll get you Bradfit (patent pending) in no time! Just like J.K. Simmons. Alternating dumbbell curl/reverse grip-curls 3×10, Concentration curls 3×10, preacher curls 3×10. You'll want to keep in mind that concentration curls are gonna be done with lighter weight, focus on your form and you'll feel a deep burn.
Now, on to the news!
Dunga Thinks MLS Makes You Soft
So, Kaká got hurt at Brazil's training camp and now Dunga made some comments that included his thoughts on the level of competition the Orlando City captain is accustomed to facing now:
"Kaká is one of the reference points or trademarks of Brazilian soccer. He's been unfit the last two appearances, he had a lesion. Maybe it is because of the training of the Brazil team, the quality and intensity of the game maybe is different from what he's used to."
So, that's a pretty passive-aggressive way of displaying your preconceived notions about the level of play in MLS. If only there were some way to refute Dunga's claim. Oh hi, Diogo Kotscho!
"It is very sad to see someone using prejudice to justify Kaká's injury," said Diogo Kotscho, the club's vice president of communications. "MLS is a very physical league and the work we do here and all over MLS with the players is referenced worldwide. Our training facility and professionals are world class. Brazil has five injured players in one week, players from many places. MLS has some weaknesses; Physical training for sure isn't in this list. He can't come to our city [and] disrespect professionals that he doesn't know without answer."
Hold on, what?
"Brazil has five injured players in one week, players from many places."
GOT EEM. So, this may be one of the weaker Brazil teams in some time, and having to participate in two international tournaments in two months will certainly take its toll on any team. Hopefully, Kaká doesn't miss too much time and gets back in time for the MLS season to resume.
Boxi Yomba Released by OCB
In a move that we here at The Mane Land covered yesterday, U.S. youth international Boxi Yomba has been released from Orlando City B. The former Atlético Madrid product is only 19 and hadn't notched a single minute for the USL side since joining. Injuries and the team having most of its positions filled are the two leading causes for Yomba's release. We here at The Mane Land wish the young man all the best at his next stop.
SB Nation's Euro 2016 Preview
For a tournament that isn't Copa América Centenario, I guess Euro is worth paying attention to. Over on the SB Nation Mothership, they have a comprehensive Euro 2016 preview that looks over each country's schedule and has a group tracker as well as knockout stage previews. We're in a wealth of international soccer this summer with Copa América, Euro, and the Rio Olympics. Head on over to the Euro Preview, see how Jamie Vardy and England are gonna do and tell 'em Brad sent ya.
Hope Solo's Domestic Violence Case Won't Be Thrown Out
In the weird ongoing personal life of USWNT goalkeeper Hope Solo, it came out yesterday that the charges stemming from a 2014 incident with her nephew and half-sister won't be dismissed and her next step could be to either go ahead with taking the case to trial or appealing to the Washington State Supreme Court. As no trial dates have been set, it's unknown at this time if the case would prevent Solo from participating in the Rio Olympics as the USWNT looks to defend its gold medal performance from the 2012 London games. Solo has won more games and has earned more caps than any keeper for the U.S. Women's National Team.
Free Kicks
Today's birthdays include: Dick Vitale who is 77, Michael J. Fox is 55, Johnny Depp is 53, Heather Mitts is 38, and Natalie Portman is 35 … 1.6 Million people watched Tuesday's USMNT-Costa Rica match, it's the highest rated men's soccer match on the network … Rayo OKC may already be folding … and finally, according to a Public Policy Poll: 46% of Pennsylvania residents found the Phillie Phanatic to be better qualified to be president than Donald Trump.
Lion Links: 12/4/23
Crew to host MLS Cup final, LAFC returns to MLS Cup, Tim Howard to be inducted into National Soccer Hall of Fame, and more.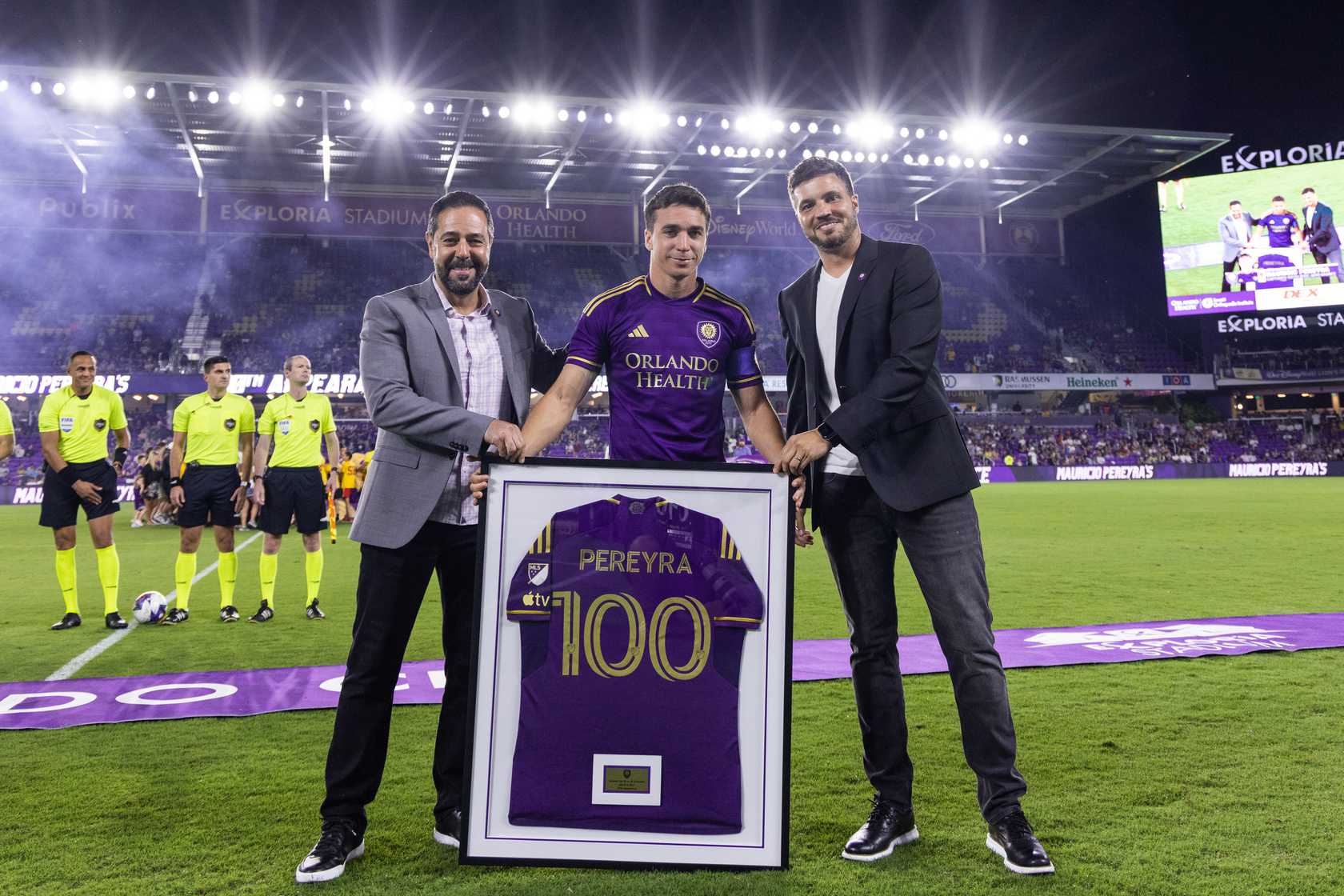 Good Monday morning, Mane Landers. The weekend brought us some drama-filled conference final action, and we now know who will play for the MLS Cup. But before I dive into that, I just want to take a quick minute to say with mixed emotions that this will be my final Lion Links here, but don't be sad, because the rest of the boys will still be bringing your daily content needs and coverage. I'll be stepping away as my wife and I are soon to be first-time parents, and I'm looking forward to all that entails. I appreciate each and every one of you readers for taking the time to scroll through my articles each week. If you're interested in writing for TML, we could definitely use the help so please reach out. Now, let's get into the links!
Columbus Crew Claim Hell Is Real Comeback
After a rocky start, the Columbus Crew became the first team to overcome a two-goal deficit on the road and advance in a single-leg round in the history of the MLS Cup playoffs. FC Cincinnati got off to a great start behind USMNT striker Brandon Vasquez, who opened the scoring, but it was captain Luciano Acosta's sublime free kick finish that stole the show in the first half.
It took trusting the process and the tactics of their first-year manager Wilfried Nancy, but the Columbus Crew fought back with late match heroics to seal the victory. Forward Christian Ramirez bagged the game-winning goal in extra time in the 115th minute.
"You can only fight for someone like that," said Ramirez. "So many times you can feel that you're getting the bad end of the stick at certain moments, but I haven't felt that. I think numerous guys understand how he sees the game now, and we respect that. We talk about writing our story in the Columbus Crew history; this chapter wasn't done. We got one more week, one more game."
LAFC Returns to MLS Cup
The league's defending champion, LAFC, will once again be playing in the final match of the postseason. After frustrating the Houston Dynamo throughout the Western Conference final, LAFC won 2-0. Houston might have dominated the stat sheet in possession, passes, and passing accuracy, but really it was just playing into the gameplan of LAFC.
"We knew that's what they wanted. They wanted the ball," said LAFC right back Ryan Hollingshead. "They like to play this little tiki-taka in the middle of the field, these little movements, little one-twos, three of their guys just kind of pass the ball, but they're going nowhere. And so we just said, do whatever you got, have the ball as long as you want. They created zero dangerous chances. They had a half-chance in the first half on a cross to Baird and that was it. And so a lot of these teams, it's like, yeah, they've got possession, they may be moving the ball. But if they're not creating dangerous chances, who cares?"
MLS Cup Final Preview
The Eastern Conference champion Columbus Crew will host Western Conference champion LAFC at Lower.com Field on Dec. 9 at 4 p.m for the MLS Cup. The match will be No. 53 across all competitions this campaign for LAFC, and a victory would make the club the first repeat winners since the 2011-2012 LA Galaxy. The storylines leading to the match will likely center around the possibility of it being Carlos Vela's final game for LAFC, but for the Crew, the bench players will be the ones to watch. In the 65th minute of the Eastern Conference final, Head Coach Wilfried Nancy brought in Julian Gressel and Christian Ramirez, who both played a pivotal role in two of the three Columbus goals in the comeback victory.  The Crew last lifted the MLS Cup in 2020, defeating Seattle Sounders 3-0 at Historic Crew Stadium.
2024 National Soccer Hall of Fame
On May 4, the National Soccer Hall of Fame will induct its 2024 class. Most notable will be long-time USMNT goalkeeper Tim Howard, who played 121 matches for the United States and had a successful career in the English Premier League. Other inductees will be USWNT World Cup winner Tisha Venturini-Hoch, 1996 Paralympic captain Josh McKinney, and USL founder Francisco Marcos.
Orlando Reportedly Set to Host USMNT-Brazil Friendly
The United States Men's National Team is reportedly far along in negotiations to face Brazil in Orlando for a friendly leading to next year's Copa America. The Yanks and Brazil last met in September 2018 in a friendly match in East Rutherford, NJ. The United States will host the Copa America from June 19 to July 14 as one of six invited teams to the South American competition. Brazil enter as the defending champion and should prove a worthy test for the Stars & Stripes to tune up for the Southern American title.
Free Kicks
Check your pockets and secure your valuables when USMNT left back Antonee Robinson is on the field.
---
That's a wrap for my personal writing here for a while. It has been a pleasure to bring some coverage to you all for the past couple seasons. It's not goodbye. It's see you later. Vamos Orlando!
Lion Links: 12/2/23
The Pride sign a new keeper, the MLS playoffs continue, the USWNT is in action, and more.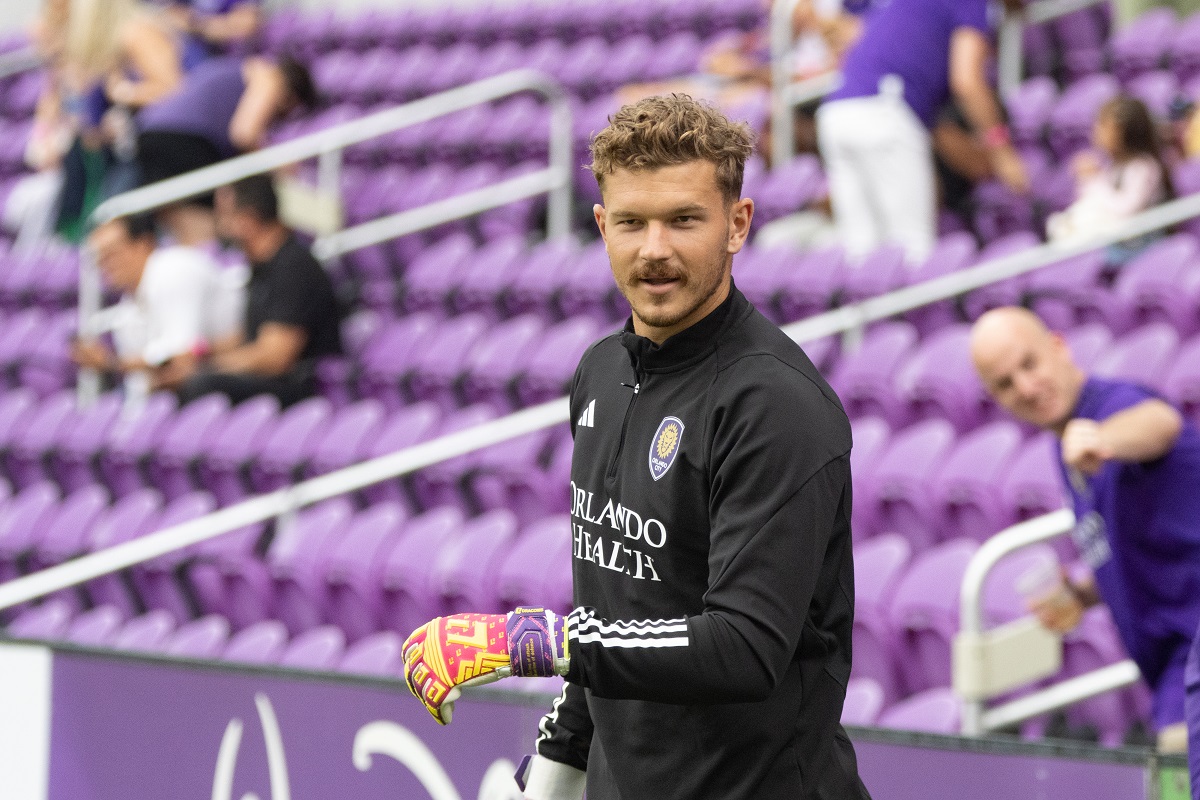 Salutations on this satisfactory Saturday, Mane Landers. We're heading for the home stretch of 2023, and what a year it has been. Make sure that you are catching all of our Season in Review articles for both the Orlando City and Orlando Pride players. Things tend to happen personnel-wise in December, so be prepared. Until then, let's check out today's links. But first, let's wish a happy 26th birthday to Orlando City goalkeeper Mason Stajduhar.
Pride Sign a New Keeper
The Orlando Pride signed Finnish goalkeeper Sofia Manner from FC Honka of Finland's top flight, the Kansallinen Liiga. With the addition of Manner, the Pride have four keepers on the roster heading into 2024. Manner is expected to compete for the starting job, though the same could be said of both Anna Moorhouse and Carly Nelson. It is unlikely all four netminders will be on the Pride once the season starts. Manner has international experience and was the best keeper in the Kansallinen Liiga.
MLS Conference Finals Tonight
I wouldn't blame you if you decided not to watch the remainder of the MLS playoffs after last weekend's disappointing result. However, if you are going see how it all sorts out, you might want to study up on the matches. We're all too aware that the Columbus Crew will be facing FC Cincinnati to see which club wins the Eastern Conference. Over on the other side, LAFC will take on the Houston Dynamo to determine the Western Conference champion.
MLS Player Moves
As the playoffs come to a close, the signings and transfers around the league are ramping up, but who will stay and who will go? New York Red Bulls midfielder Dru Yearwood is heading to Nashville SC as reported by The Athletic (paywalled) since Dax McCarthy is out of contract there and won't be returning.
The Philadelphia Union have signed midfielder Jesus Bueno to a new three-year contract through 2026 with an option for 2027. Meanwhile, Gustavo Bou won't be returning to the New England Revolution. So, um…maybe he'd like to come south and score goals for Orlando City rather than against the Lions? Before anyone gets too crazy, it should be on a non-DP deal.
USWNT Hosts China
The USWNT is back in friendly action against China this afternoon in Ft. Lauderdale at 3 p.m. and then on Tuesday, Dec. 5 at 8 p.m. in Frisco TX. Interim head coach Twila Kilgore will be in charge since newly-named Head Coach Emma Hayes doesn't start until the 2023-2024 Women's Super League season in England is over. Hayes is the current head coach of Chelsea FC Women's. This is the first match between the two teams since 2018, and a lot has changed. The USWNT has been very solid on defense in 2023, allowing only two goals back in the SheBelieves Cup.
Free Kicks
If you haven't heard of a "sin bin," think of it like a penalty box in hockey. The idea has been getting a runout in lower league matches in English football by the International Football Association Board (IFAB) with some good results. It's not yet confirmed, but MLS may institute the change in 2024. The idea is to reduce dissension by having a player sit for 10 minutes during a match. Tottenham manager Ange Postecoglou has spoken out against the idea. What do you think of the concept?
Real Salt Lake has promoted Kurt Schmid to sporting director and interim chief soccer officer.
Cristiano Ronaldo will have to deal with a $1 billion class-action lawsuit for his role in promoting NFTs for Binance. Maybe that's why he signed for Al-Nassr in the Saudi Pro League?
Speaking of the Saudi Pro League, it looks like Mohamed Salah may not be leaving EPL side Liverpool anytime soon. The prolific striker is looking for a new contract to stay at Anfield.
I'll take things Pedro Gallese would not do for $400, Alex.
---
That will do it for today. Please go forth and enjoy your weekend!
Lion Links: 12/1/23
Rodrigo Schlegel fined, MLS roster updates, USWNT faces China tomorrow, and more.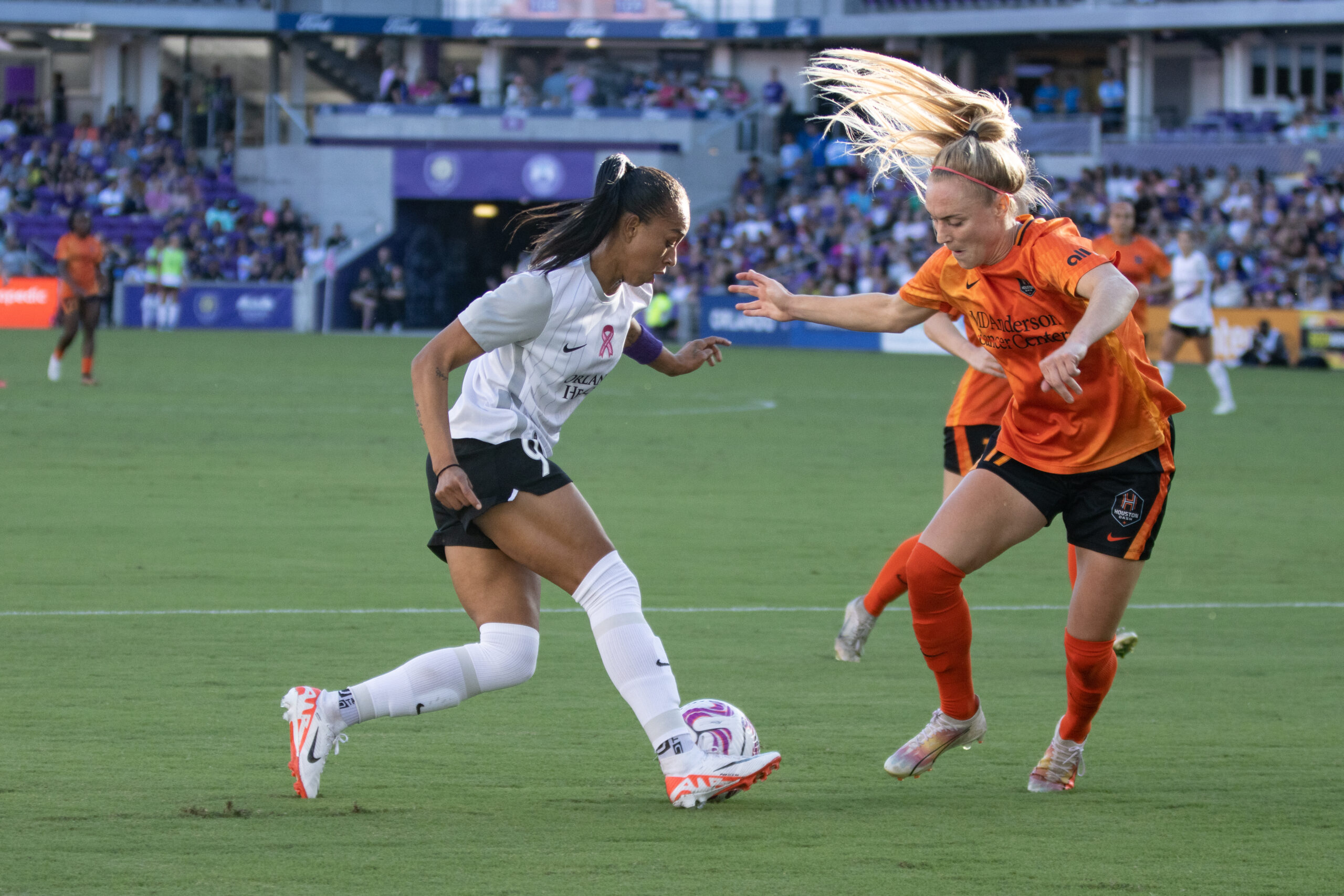 Welcome to December, Mane Landers! It always feels like a good sign when a month starts on a Friday. I don't have many plans this weekend beyond helping a friend move and trying to make pad Thai for the first time. It should be a nice next few days to reset after a hectic week. But for now, let's dive into today's links from around the soccer world.
MLS Issues Disciplinary Rulings After Playoff Games
Orlando City center back Rodrigo Schlegel was fined an undisclosed amount by the MLS Disciplinary Committee for not leaving the field in a timely manner after receiving a second yellow card in the team's playoff match with the Columbus Crew. Schlegel did not crowd the referee or plead his case disruptively, but he did linger a bit before exiting the match. It was one of many fines handed out by the MLS Disciplinary Committee for violations during the playoffs, and Crew forward Cucho Hernandez was fined for embellishment for going to ground clutching his face after Schlegel shielded the ball from him.
The Vancouver Whitecaps players and staff received fines and suspensions for their actions during and after their playoff match with LAFC on Nov. 5. Head Coach Vanni Sartini was fined $20,000 and suspended for an additional five games for entering the field of play in a confrontational manner and his comments about the refereeing following his team's elimination. Vancouver defender Mathias Laborda was also handed a one-match suspension for his actions during the match.
MLS Teams Update Rosters as Deadline Looms
The deadline for MLS teams to decline contract options is today and clubs around the league are getting their affairs in order. The Portland Timbers confirmed that Sebastian Blanco won't be with the team next year, as he was out of contract after seven seasons with the club. Designated Player Jaroslaw Niezgoda and fellow forward Franck Boli had their options declined by Portland as well. FC Dallas triggered the options on the contracts of midfielder duo Asier Illarramendi and Liam Frasier, while declining the options for midfielder Facundo Quignon and defender Jose Martinez. The New York Red Bulls kept a key part of their defense by signing Dylan Nealis to a contract through the 2024 season. Nashville SC declined seven options, and veterans Dax McCarty and Fafa Picault are out of contract. Both players could be worth keeping an eye on as an Orlando supporter, depending on if Wilder Cartagena and Ivan Angulo will return. According to The Athletic's Tom Bogert, McCarty is not likely to return to Nashville.
Racing Louisville Names Beverly Yanez as Head Coach
Beverly Yanez was announced as Racing Louisville's next head coach after serving as an assistant coach during the 2023 season. The 35-year-old retired as a player in 2020 and was an assistant coach with NJ/NY Gotham FC for two years before joining Louisville prior to this season. Louisville has yet to reach the playoffs since joining the NWSL in 2021 and Yanez is now the club's third head coach. She's earned plenty of praise from Louisville's players and it will be interesting to see how her first season as a head coach goes in 2024.
Alejandro Bedoya Receives Impact Award
Philadelphia Union midfielder Alejandro Bedoya won the MLS Impact Award, along with a $100,000 contribution by Audi to The Philadelphia Equity Alliance. Bedoya has worked with the nonprofit to promote inclusive economic growth and reduce poverty. He was also named 2022 MLS WORKS Humanitarian of the Year for his efforts to make a difference in the Philadelphia community. The Crew's Darlington Nagbe and Nashville's Taylor Washington were the other finalists for this year's award.
Analyzing China Ahead of USWNT Friendlies
The United States Women's National Team will close out its 2023 schedule with a pair of friendlies against China this month. The two nations will clash tomorrow at 3 p.m. in Fort Lauderdale before playing again in Frisco on Tuesday at 8 p.m. Although China lost all three of its group stage games in this past summer's World Cup, it recently won the bronze medal in the Asian Games. China fell short in Olympic qualifying though, and 2022 AFC Women's Coach of the Year Shui Qingxia's contract was terminated, with Wang Jun taking over in an interim capacity for these friendlies. The USWNT should be able to find success on set pieces and crosses, although China has been working on strength training this year to compensate for that weakness. Tang Jiali, Zhang Linyan, and Shen Menglu are a few of the players in China's versatile attack that could spell trouble for the Americans.
Free Kicks
Orlando Pride defender Rafaelle started as Brazil's captain and Marta and Adriana came off the bench in a 4-3 win over Japan in a friendly. In her international debut, 19-year-old forward Priscila gave Brazil the late winner. The two teams will play again on Sunday.
The Kansas City Current dedicated their press box to journalist and Kansas City native Grant Wahl.
The New England Revolution have promoted Curt Onalfo to sporting director after four years as the club's technical director. Onalfo served as the interim sporting director after Bruce Arena's resignation in September and now gets the job fulltime.
The MLS Players Association released a statement regarding Matt Miazga's three-game suspension.
Pierre Emerick-Aubamayeng scored a bicycle kick and a late winner as part of his hat trick in Marseille's 4-3 win over Ajax in the Europa League.
The 2023 Women's College Cup semifinals kick off tonight, with Florida State facing Clemson and BYU playing Stanford. There are many talented players in action who are worth watching tonight before the NWSL Draft next month.
Lyon, which is last in Ligue 1 with just seven points from 12 games, has sacked Fabio Grosso after less than three months as head coach.
---
That's all I have for you today. I hope you all have a fantastic Friday and rest of your weekend!