Orlando City vs. Atlanta United: Player Grades and Man of the Match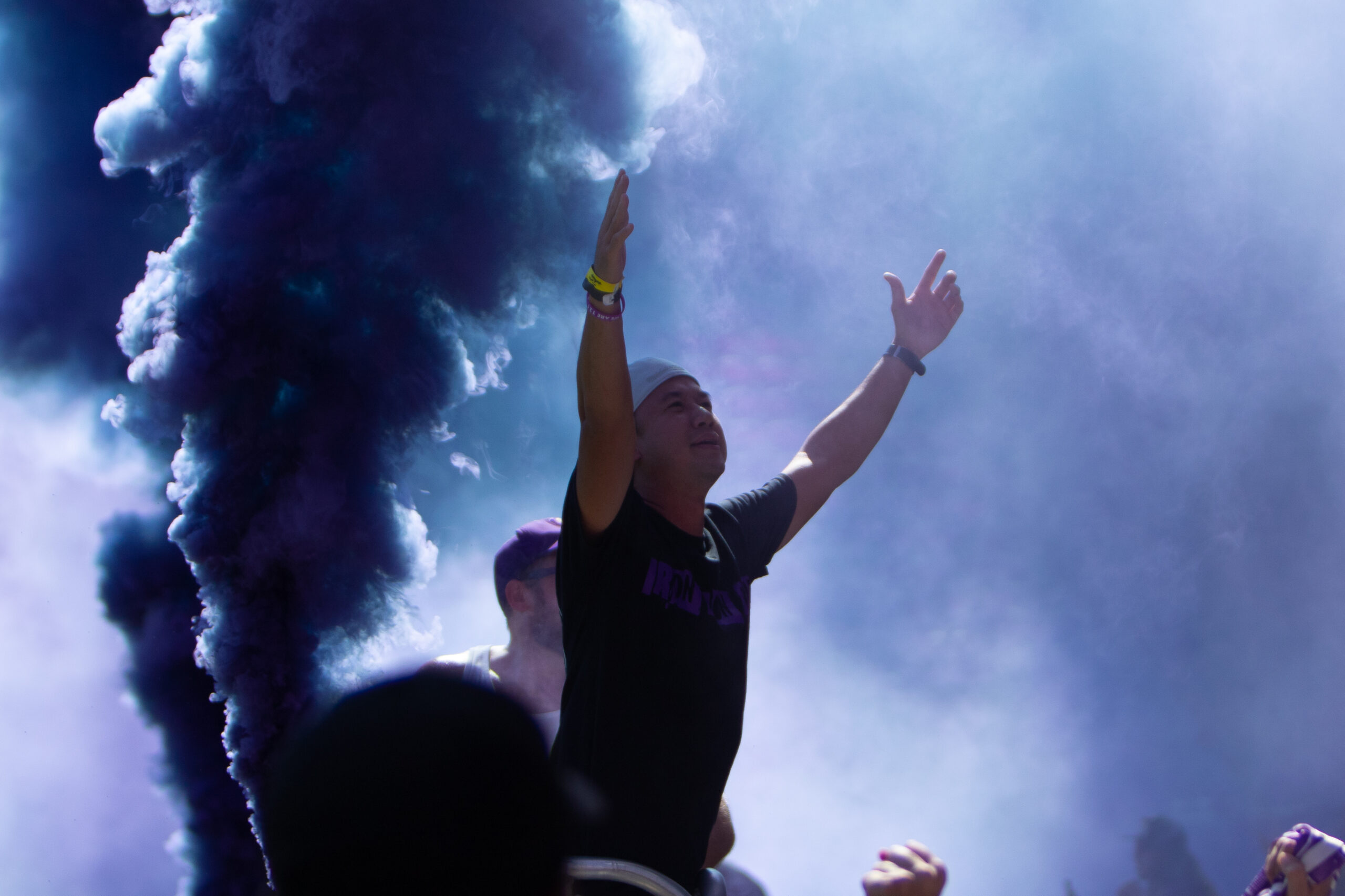 Hoo boy. As far as games go, the one I just watched Orlando City SC play was…rough, to say the least. The Lions dropped their eighth straight game and did so by an ugly scoreline. It was not a good performance overall by the team, and the players rated individually as follows:
Starters
GK Joe Bendik, 5 — It was a rough night for every player on the field and sadly Bendik was no exception. Out of six Atlanta shots on target Joe managed two saves and while his defenders didn't do him any favors on the first goal, and Barco was helped by a lucky bounce on the third, he'll surely want the second and fourth goals back. On the first he almost certainly should have been quicker off his line, and on the fourth he was beaten through his legs at his near post.
D, Jonathan Spector, 4.5 — Perhaps he wasn't helped by two small deflections on the first Atlanta goal, but the captain allowed Josef Martinez in behind him for the easiest goal of the Atlanta striker's life. He was then caught out of position and subsequently failed to slow down or foul Miguel Almiron on the fourth Atlanta goal. Not his best game.
D, Lamine Sané, 5 — He had some good moments when bringing the ball out of defense, but the defender, although perhaps thrown off by a deflection off Amro Tarek, failed to clear the cross that eventually found Martinez. He was also slow coming out to challenge Miguel Almiron, which allowed the striker to get off the shot that eventually led to the third goal.
D, Amro Tarek, 6 — Tarek had a reasonably good game considering the eventual scoreline. He does lose points for failing to clear the cross on the first goal, and probably should have closed down Almiron faster for his second goal. Like Sané though, he did good work in the attack, often popping up alongside Mohamed El-Munir on the left flank, as well as narrowly heading wide and being denied on the goal line by Mikey Ambrose.
WB, Mohamed El-Munir, 6 — He was caught very much out of position on the pass that led to Almiron's first goal, and then didn't take the best line to track back and try to stop the goal. Aside from that though, he generally defended well and found himself up the field on numerous occasions, and had some joy in 1-v-1 situations, with five successful dribbles. Other than that though, he wan't able to make his presence felt further.
MF, Will Johnson, 4.5 — Johnson was his usual hard-working self but failed to capitalize on Orlando's best chance of the game, spooning a shot wide of the open net after Oriol Rosell forced a save from Brad Guzan. He made some good tackles, but an early yellow card saw him subbed off for Richie Laryea with Bobby Murphy trying to change the game.
MF, Oriol Rosell, 6 — Rosell looked fairly composed in midfield, passing the ball well, making a few good tackles, and winning all three of his aerial duels. However, he and Johnson found themselves unable to contain the dynamic trio of Ezequiel Barco, Hector Villalba, and Almiron. His shot from range forced Guzan to give up the rebound that Johnson was unable to put away, but too often Atlanta's players had too much time on the ball in midfield.
WB, Scott Sutter, 5 — He might have done more to try to stop Martinez during the break for Atlanta's second goal but it was a difficult scenario to get right. Sutter's rating is rather a result of failing to make much an impact in the final third. As accurate as Sutter's crossing normally is, it was a skill that was not on display often enough during the game. Especially considering he was deployed on the wing, his lack of contribution to the offensive effort was disappointing.
MF/F Sacha Kljestan, 5 — Deployed in the hole behind Chris Mueller and Dom Dwyer, Kljestan found it difficult to make his influence felt on the game. It was always going to be a difficult task given the opposition was of Atlanta's caliber, but Kljestan's passing lacked crispness and at times his legs seemed heavy. Granted, he and other members of the squad have played a lot of minutes recently, but it has to be better from a player who was one of the league's best last year.
F, Chris Mueller, 6 (MotM) — Mueller was the best source of Orlando energy on the field. As fans have become accustomed to seeing, he ran all night long. While his passing wasn't as sharp as it could have been, he made up for it by completing several dribbles, winning the corner and the resulting header that led to Tarek's goal line chance. His stats don't necessarily jump off the page but he certainly gave his all and gets the MotM nod for just how damn hard he worked.
F, Dom Dwyer, 4.5 — It's never good when your best striker doesn't take a single shot all night, and that was exactly the case with Dom. While it wasn't all his fault, as the service wasn't exactly pouring in from all directions, it's still an ugly stat, and his passing wasn't accurate enough to make up for it. He did what he could, but it was a night to forget for him.
Substitutes
MF, Richie Laryea, (63'), 4 — Brought on for Will Johnson with Orlando down three goals, Richie passed well enough and managed a shot, but didn't do the best job of containing Mikey Ambrose before the ex-Orlando player fed Almiron to score his third goal. Ultimately he was unable to provide the necessary spark off the bench.
MF, Stefano Pinho, (68') 4.5 — Pinho replaced Lamine Sané as Orlando looked to throw the proverbial kitchen sink at their opponents. Spoiler alert, it didn't work, with Pinho only able to fire wide during stoppage time after Mueller did well to find him. The Brazilian worked hard enough, but wasn't able to produce an end product.
D, RJ Allen, (68') 4.5 – Allen replaced Scott Sutter, who is still working his way back to full fitness following a spell on the sidelines with injury. Allen didn't make any horrific errors, but also didn't do anything of particular note. A quiet night for him on a difficult night for the team.
Rough grades for a rough performance. Vote in the poll and let us know who you think was the best on a bad night.
Polling Closed
| | |
| --- | --- |
| Player | Votes |
| Amro Tarek | 52 |
| Chris Mueller | 36 |
| Oriol Rosell | 5 |
| Mohamed El-Munir | 3 |
| Other (Let us know who in the comments) | 14 |
2023 Orlando City Season in Review: Jack Lynn
The 2022 draft pick spent most of his time with Orlando City B during his second year in purple.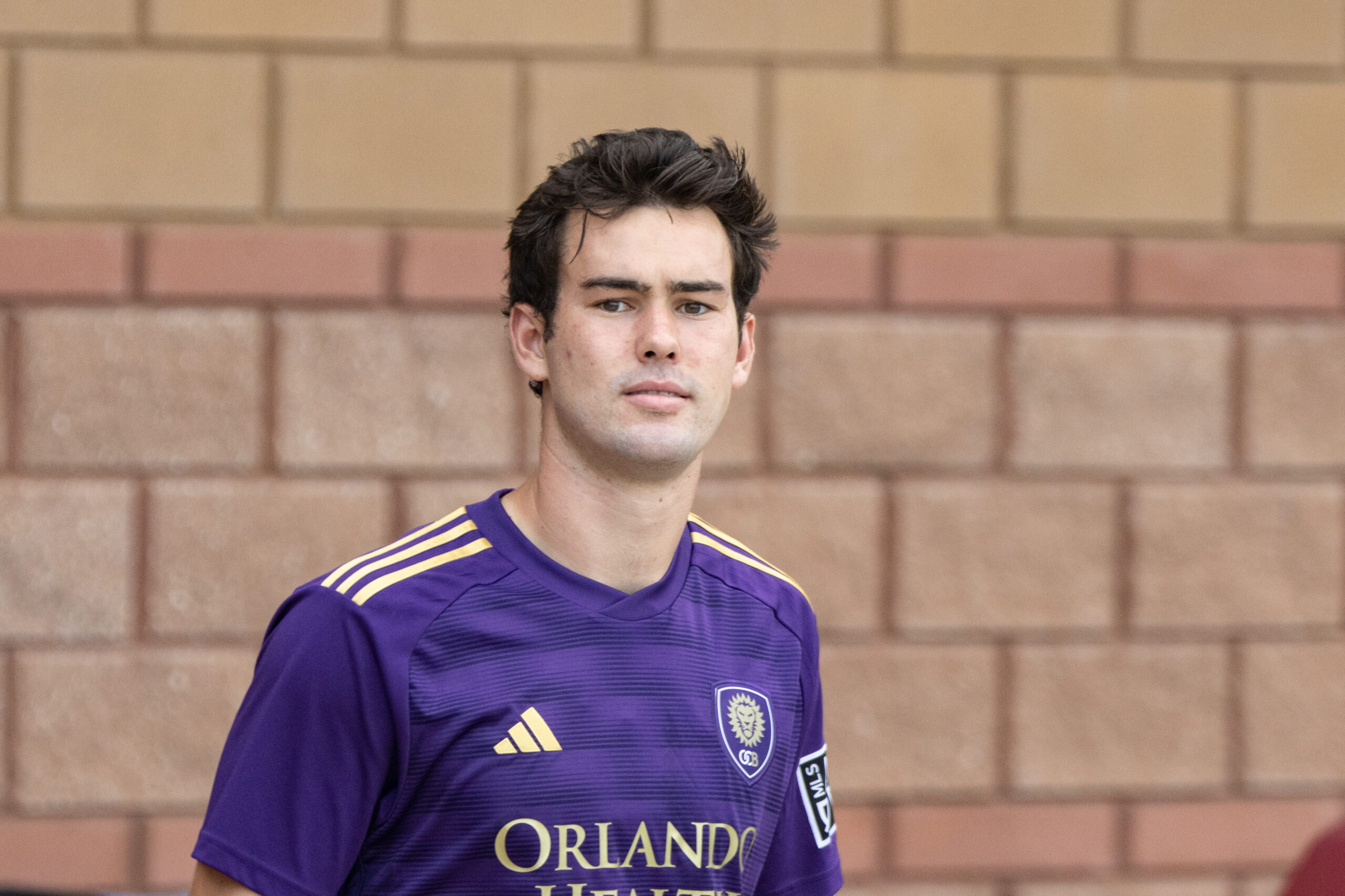 Jack Lynn joined Orlando City through the 2022 MLS SuperDraft, when he was selected in the first round by the Lions with the No. 18 overall pick. He was then signed to a one-year deal in February of last year with options for the next three years. Much of his time during his first season was spent with Orlando City B, although he did make a few appearances for the first team.
Let's take a look back at Lynn's second year in purple.
Statistical Breakdown
Lynn made three appearances in Major League Soccer with the senior side, all of which came as a substitute, and finished with 33 minutes on the field. Defensively, he recorded one interception and two clearances, while committing one foul. Offensively, he won four aerial duels, took one shot, which was on target, drew two fouls, and completed three long balls while passing with 76% accuracy. He did not score a goal or assist on one.
As in 2022, the majority of Lynn's season was spent in MLS Next PRO with Orlando City B. He had a phenomenal year in the developmental league, and his campaign finished with him being named the league's MVP and winning the Golden Boot. He played in 27 games for the young Lions, 20 of which were starts, and racked up 1,826 minutes. Defensively, he recorded three interceptions, committed 16 fouls, and was shown four yellow cards. On offense, he took 72 shots and put 40 of them on target, scored 19 goals, drew 15 fouls, and passed with 74% accuracy while completing 13 long balls and 12 key passes but no assists.
Best Game
There weren't a lot to pick from, but I've gone with his longest appearance of the year, which was a 20-minute shift during Orlando City's 4-3 comeback win over the Columbus Crew. He didn't record many statistics on the night, as he won two aerial duels, committed a foul, and passed with 50% accuracy. However, he provided a big target up front as the Lions continued to lump the ball forward in search of goals, and he factored in on Facundo Torres' goal, pulling players away so Ramiro Enrique could collect the ball and start the move that ended with the ball in the back of the net. Michael Citro graded him as a 5 out of 10 in our Player Grades piece, the only game this year in which he received a grade.
2023 Final Grade
As he fell well short of the 450 minute threshold that we require for a player to be given, Lynn has been given a grade of incomplete for the 2023 season. After spending the bulk of his time with Orlando City B in his first two seasons as a Lion, we still don't have a great idea of what he might be able to contribute to the first team, and we simply need to see more of him to get a better read on his abilities.
2024 Outlook
Lynn remains fairly young and inexpensive, has option years left on his contract, and just tore up MLS Next PRO with Orlando City B. With there being some whispers about overseas teams scouting Duncan McGuire, and the Lions already a little thin at the striker position, it wouldn't be at all surprising to see Lynn's option year exercised. What sort of role he'll have will then likely depend on what he's able to show during preseason, but if nothing else he should remain a key part of OCB.
---
Previous Season in Review Articles (Date Posted)
Lion Links: 12/8/23
Orlando City will play Flamengo in preseason friendly, Kylie Strom signs new deal, USMNT's Copa America group draw, and more.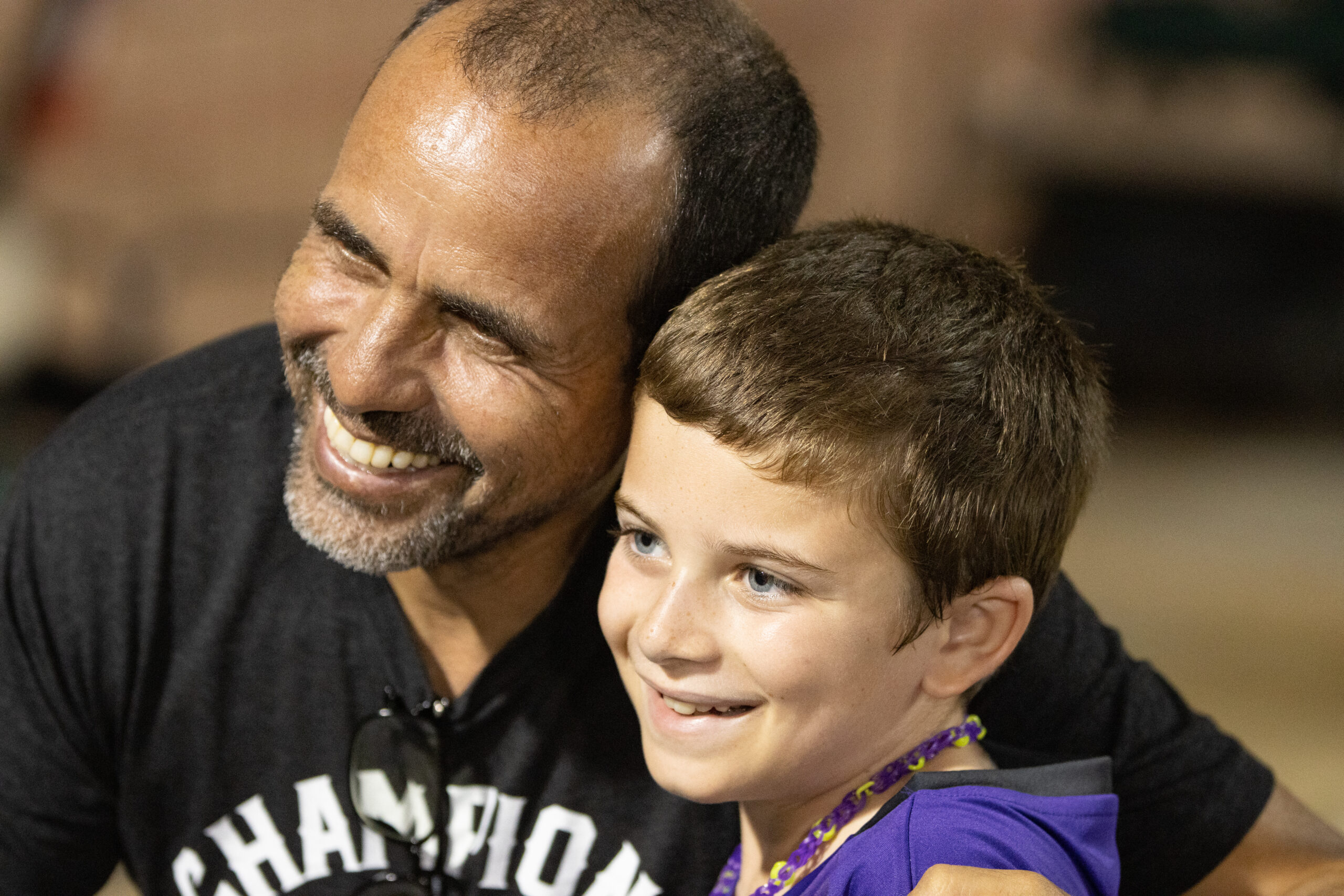 Happy Friday! The work week is almost over and I'm really looking forward to the weekend. I'll be celebrating a friend's birthday and knocking out most of the holiday shopping that I haven't gotten around to just yet. Hopefully the malls aren't too chaotic. Regardless, it should be a nice next few days. But for now, let's get to the links!
Orlando Will Face Flamengo in 2024 FC Series
Orlando City's first preseason game will take place on Jan. 27 when it takes on Flamengo at Camping World Stadium as part of the 2024 FC Series, which was previously known as the Florida Cup. Going up against one of Brazil's powerhouses should be great preparation for the Lions after a record season in 2023 that earned them a spot in the 2024 Concacaf Champions Cup. It will be the second meeting between the two sides after a 2015 friendly in Brazil that Flamengo won 1-0. It will be nice to see the Lions in action at Camping World Stadium again and the kickoff time for next month's match will be unveiled at a later time.
Kylie Strom Signs New Deal With Pride
Defender Kylie Strom, who was a free agent following the 2023 season, will return to the Orlando Pride after signing a three-year deal with the club. She joined the Pride in the summer of 2021 from Atletico Madrid and started in 26 games this past year, holding down the left back position. The Pride now retain their starting back line heading into 2024 and have full protection in Tuesday's expansion draft. Although the defense struggled at times, it improved as the season wore on and the Pride nearly made the playoffs. Jordyn Listro is now the only free agent left from last year's squad.
NWSL Announces Blueprint for 2024 Schedule
The framework for the 2024 NWSL season was revealed and the 182-match regular season has been formatted so that NWSL games don't take place during international breaks. The biggest change is that the NWSL Challenge Cup is no longer a tournament and now just a match between the NWSL Shield winner and the NWSL champion, meaning San Diego Wave FC will play NJ/NY Gotham FC on March 15. However, there will be a weekend tournament organized by the league for all 14 teams during a break in the regular season while the Summer Olympics take place. The playoffs will feature eight teams and won't include byes this year, with the quarterfinals starting on Nov. 9 and the NWSL Championship set for Nov. 23. Clubs can begin their preseason camps as early as Jan. 22 and no later than Jan. 29.
Copa America Teams Learn Their Groups
The United States Men's National Team will take on Uruguay, Panama, and Bolivia in its group in the 2024 Copa America. Uruguay was one of the strongest opponents the U.S. could get drawn against, as the South American team has scored 13 goals so far in CONMEBOL World Cup qualifying. The important match between the USMNT and Uruguay will take place on July 1 in Kansas City. We'll see how much Orlando City winger Facundo Torres plays for Uruguay in the tournament. As for Orlando's Peruvian pair of Pedro Gallese and Wilder Cartagena, Peru is in a tough group against Argentina, Chile, and whichever nation prevails between Canada and Trinidad & Tobago.
We also have a clearer idea on which teams will be playing in Orlando. Two games will take place at Exploria Stadium, with Chile playing either Canada or Trinidad & Tobago on June 29 before Bolivia and Panama face off on July 1.
Gisele Thompson Signs With Angel City FC
Angel City FC signed young defender Gisele Thompson to a three-year contract that had this year count as the first year, with an option for an additional year in 2026. She turned 18 earlier this month and turned down an offer to play at Stanford to instead sign with Angel City, meaning the club did not need to use a draft pick for her to join. Gisele is the sister of Alyssa Thompson, who Angel City traded up to select with the first pick in the 2023 NWSL Draft. They are the youngest players on Angel City's roster and will become the second pair of sisters to play in the league.
Free Kicks
The Colorado Rapids are reportedly in talks with American goalkeeper Zack Steffen to sign him from Manchester City.
---
That's all I have for you today. I hope you all have a fantastic Friday and rest of your weekend!
2023 Orlando City Season in Review: Favian Loyola
The Homegrown midfielder spent most of the year with OCB but made his MLS debut in July.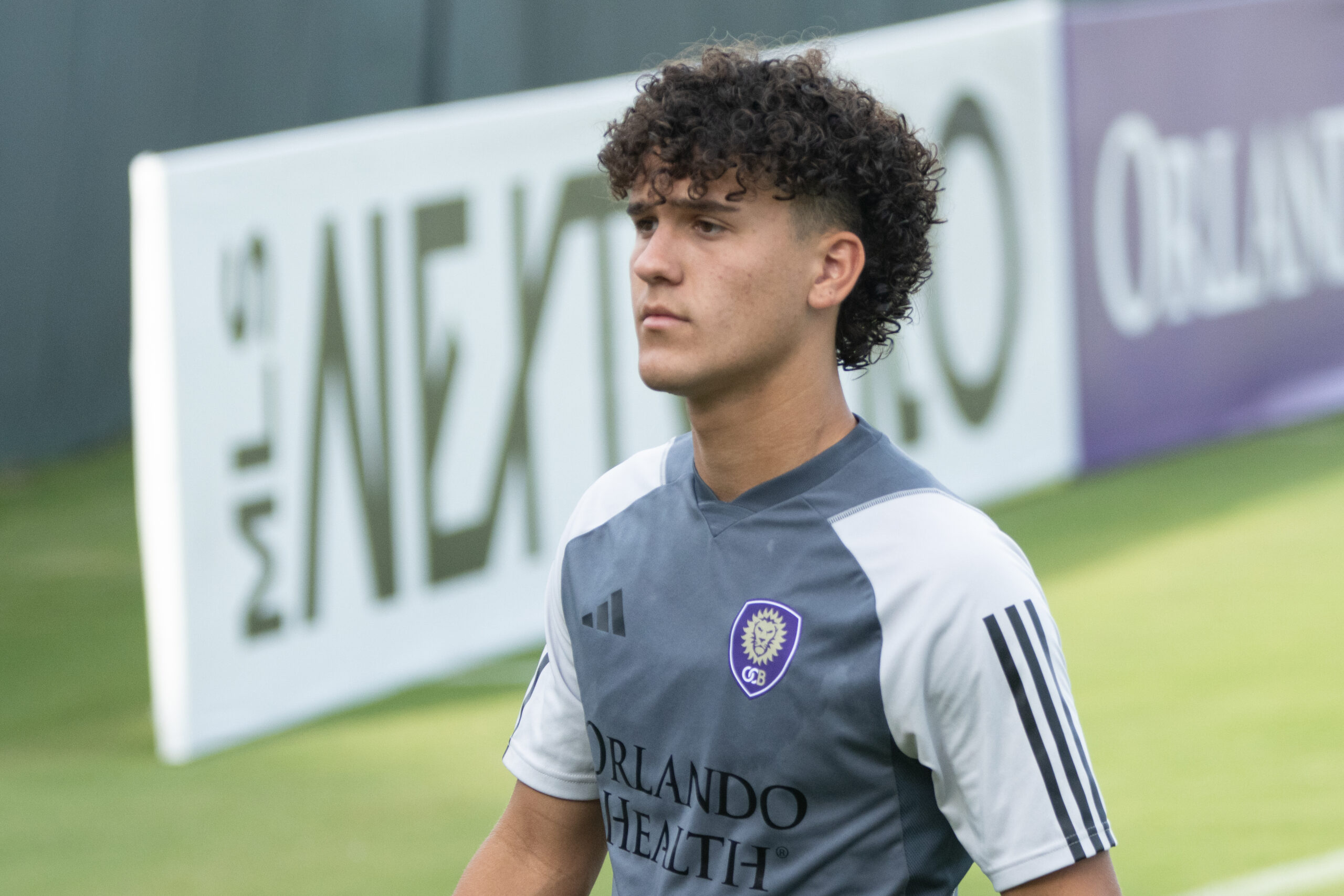 Orlando City signed midfielder Favian Loyola to a Homegrown Player deal through 2025 on Dec. 2, 2022, with club options for 2026 and 2027. The OCSC Academy product became the club's 13th all-time Homegrown signing and it was no surprise after his fantastic 2022 season. The Camp Lejeune, NC, was coming off a breakout year in the club's youth system, which culminated with his selection to the 2022 MLS NEXT All-Star Game, in which he was named MVP. After starting the 2022 season on an academy contract, Loyola earned an MLS NEXT Pro deal, signing it last August. When he signed his Homegrown deal in December he became the first player to climb the club's developmental ladder from the academy, to the current OCB setup in MLS NEXT Pro, to the first team.
Let's take a look back at Loyola's 2023 campaign, which was abbreviated due to surgery on his arm to remove a blood clot on Aug. 27.
Statistical Breakdown
Loyola played in just one MLS match with the Lions, making his first-team debut July 1 in a 3-1 home win over the Chicago Fire. The 18-year-old came on as a substitute in the third minute of stoppage time for Facundo Torres and is officially credited with one minute played, although that match went to nine minutes of stoppage. In that short amount of time he managed six touches and attempted six passes, completing all of them — one of them being a key pass. Loyola did not attempt a shot or record any defensive stats, but he did commit one foul, but he was not booked for it.
The bulk of Loyola's 2023 season was spent with Orlando City B in MLS NEXT Pro, where he was a key player off the bench for Martin Perelman's side. He appeared in 20 of the team's 28 matches, starting seven, and logging 732 minutes. He scored two goals and added three assists, putting 10 of his 21 shots on target during the year. Loyola completed 80.3% of his passes with OCB, served up seven key passes and six successful long balls, and completed three crosses. He recorded four tackles and three interceptions, committed 11 fouls while drawing 10, and was booked three times.
Best Game
With just the one MLS match to his credit, Loyola's MLS debut against Chicago was his best game of the 2023 Major League Soccer Season. It was a memorable match, as he subbed on for Torres, who set the tone for the Lions with a brace that night, and it was also the game in which Mauricio Pereyra made his 100th appearance with Orlando City. Loyola made the most of his short amount of time on the pitch, despite committing a foul during his first minute of MLS play. He settled in and completed all six of his passes and created a scoring chance just seconds after his foul, when he sent a ball to Ramiro Enrique, although the Argentine had his shot attempt blocked from a tight angle.
2023 Final Grade
As Loyola came up short of the minimum total of 450 minutes played to receive a rating on our 1-10 scale, The Mane Land has no choice but to mark his grade as incomplete for the 2023 season. If his meteoric growth continues, Loyola will likely have much more than one appearance next season as his skills at passing and finding pockets of space translate well to the next level. He wasn't able to return to the pitch after the surgery for his blood clot, but he should be ready to go for 2024.
2024 Outlook
With Loyola being just 18 years old and the club having him under contract, I would expect his role to be the same in 2024. He'll be learning the ropes with OCB, playing most of the season with the club's reserve side in MLS NEXT Pro, where he will continue to be a key player. However, if he continues to develop his game, he could push for more late substitute appearances with the first team or even get a start if the Lions draw a lower-league team in the U.S. Open Cup. One thing Loyola will need to work on is controlling the ball, as he turned the ball over 15 times with OCB in 2023.
---
Previous Season in Review Articles (Date Posted)