Orlando City vs. Chicago Fire: Final Score 5-2 as Lions End Season on Eight-Game Winless Skid
Orlando conceded three times in seven minutes just after being denied what appeared a sure penalty, and finish 11th in the East.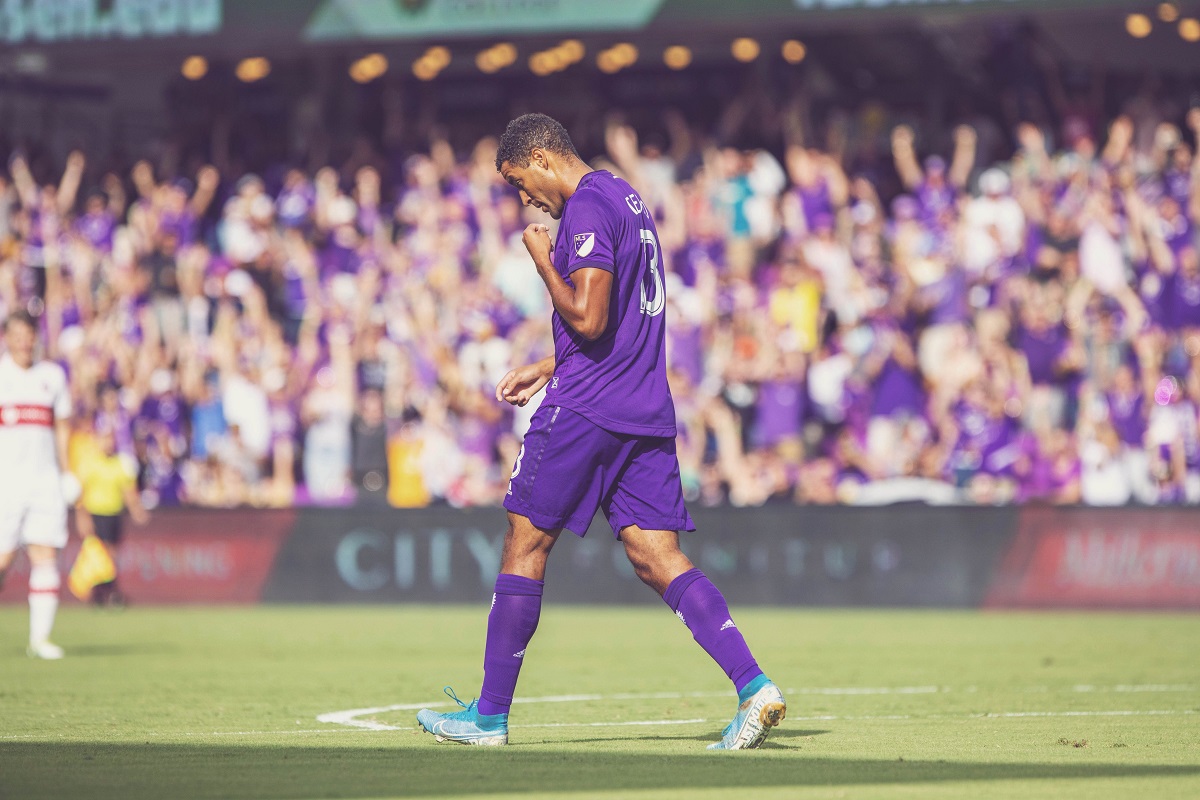 Orlando City lost center back Robin Jansson to injury, then went on to give up a bunch of goals, losing 5-2 to the Chicago Fire at Exploria Stadium in the team's final game of the 2019 MLS season. Despite Tesho Akindele's opening goal just four minutes in, the Lions allowed an equalizer before halftime, then completely fell apart in the second half.
The Lions (9-15-10, 37 points) end the season with a losing home record (6-8-3) and in 11th place in the Eastern Conference. Orlando has still never beaten the Fire (10-12-12, 42 points) at home (0-2-3).
Kyle Smith scored an own goal for Chicago that perhaps should have been credited to C.J. Sapong (who added a goal later). Aleksander Katai added a goal for the Fire and Przemyslaw Frankowski scored a brace. Benji Michel added a second for Orlando.
"Obviously very disappointing finish to the season," said Head Coach James O'Connor after the match. "It's just a really bitter way to finish the season."
Lamine Sané was forced out of O'Connor's lineup due to illness, Michel replaced Dom Dwyer in the starting lineup, and Uri Rosell stepped into the midfield for Sebas Mendez, otherwise it was the preferred starting lineup (minus the injured Joao Moutinho, of course).
It didn't take Orlando long to get on the scoreboard. It nearly happened in the second minute when Kenneth Kronholm made two outstanding saves to deny Mauricio Pereyra and Michel in successive attempts.
But the Lions broke through two minutes later anyway.
A long ball from Pereyra sent Michel in behind the defense. The rookie rounded goalkeeper Kronholm but his touch was heavy and took him wide. Michel sent the ball to Akindele, who sent a shot off the right post that hit the back of Kronholm's legs and went in, giving the Lions a 1-0 lead in the fourth minute. The goal was originally called offside in the buildup on Michel but video review showed Michel was onside and the goal counted.
It was Orlando's earliest goal from the start of the game all season.
Chicago equalized in the 17th minute. After several good crosses in from the right by Katai, the Fire finally paid one off. Katai fizzed a ball into the middle that Sapong got a foot on. The ball hit off Smith and went in for what was called an own goal.
Kronholm was outstanding in net for Chicago in the first half and kept the Fire from falling back behind. The first stop was in the 22nd, when Nani and Pereyra combined to send Akindele in behind. The Canadian left his shot too close to Kronholm, who made the stop.
The next big save came at the other end, with Brian Rowe making a spectacular diving stop on a Brandt Bronico drive from just outside the penalty area in the 30th minute.
The ensuing corner kick resulted in disaster for Orlando. Sapong barreled into Jansson in the air, sending the Swede toward the turf. Jansson's head hit Smith's knee as he fell and the defender had to be stretchered off on a back brace and in a neck collar for precautionary reasons. He was sent to the hospital to get checked out for a potential neck injury and Shane O'Neill took his place on defense.
Kronholm robbed Michel of a goal in the 41st minute as his excellent first half continued.
After nine minutes of first-half stoppage due largely to the Jansson injury, the teams went to the break tied at 1-1. Chicago held most of the possession in the first half (56%) and was the more accurate passing side (89%-84%), while Orlando had more shots (7-5) and shots on target (6-1).
Chicago came out with some early pressure in the second half, looking to break the stalemate. Frankowski missed a shot over the bar early in the half, but the game really turned after a play in the 58th minute.
Orlando got a chance in close, with Akindele getting sent in by second-half sub Sacha Kljestan. Tesho crossed right to left for Michel to tap it in but the rookie was shoved from the top of the six all the way over the goal line and into the net by Johan Kappelhof. The ball trickled through to Klestan who fired just wide from a tight angle but the bigger issue was that no foul was given for what seemed to be a pretty clear denial of a goal-scoring opportunity.
"I felt like I was fouled," Michel said after the game. "But I guess the ref saw otherwise. I can't really think about that play. I've just got to keep going. Whatever he calls, he calls."
Three minutes later, the Fire started a three-goal barrage in just seven minutes. Sapong started things in the 61st with Sapong putting Chicago in front for good. O'Neill was slow in closing down the striker who one-timed a pass from Fabian Herbers into the net to make it 2-1.
"Even before their second goal we've had…goodness…who knows how many chances," O'Connor said. "That's pretty indicative of how the season has gone for us."
Two minutes later, Katai twice got Kamal Miller leaning the wrong way and drove home a left-footed shot just inside the far corner.
Four minutes after that, Frankowski got the ball with his back to goal in the area. After Smith went to ground trying to clear it, he simply back-heeled it into the net.
Rowe made a save on a 3-on-2 break in the 69th to keep the score at 4-1.
Nani said teams that miss so many chances are susceptible to conceding when the ball isn't going in.
"It's almost the same as the last couple of games," Nani said. "We had the chance to kill, the chance to put our opponents down, and the (missed) chances probably gave the other team the chance to score a goal and gave them confidence. And we go down in our motivation and our belief if we can win the game. The last five games are almost the same."
Kljestan set up Michel for a consolation goal in the 75th, splitting the Chicago center backs with a perfect pass. The rookie turned and fired home to make it 4-2.
The game got chippy over the next 10 minutes with some nasty challenges by the Fire that drew two yellow cards and a retaliatory foul by Pereyra that earned a booking.
Orlando should have pulled closer in the 85th minute. A perfect ball from Kljestan to the back post found second-half sub Chris Mueller, but the second-year man didn't go for goal and instead nodded the ball across for Michel, who let it bounce, then smashed it right at Kronholm, who fought it off.
Frankowski completed his brace in the 87th minute, getting into the area behind the defense. Rowe made the initial save on the shot but then stood watching, expecting the ball to sail out of play. Instead, the pop-up came down in play and Frankowski nodded it in unchallenged to make it 5-2 on an embarrassing play for Orlando City.
Just for good measure, Nani got 1-v-1 with Kronholm, then fired off the right post in stoppage time as yet another chance went wasted.
The final whistle mercifully blew the proceedings to a close, and in true Orlando frustrating fashion, it was just as the Lions had won a corner. Chicago ended with a 20-17 shots advantage, with Orlando getting more on goal (10-9). The Fire held 53% of the possession and were the more accurate passers (88%-85%).
O'Connor was frustrated with Orlando's inability to put Chicago away early despite some outstanding scoring chances. Kronholm played his part in that but there were some good opportunities where the Lions simply didn't finish.
"The chances that we didn't capitalize on tonight, it's just incredible," he said. "You can't miss the volume of chances like that."
"We just weren't clinical enough," Michel added.
---
That's all, folks. Another crummy season is over, but at least this is the first time it was a better season than the previous one since the Lions entered MLS. There's nothing left to do now but wait to see what changes the team undergoes in preparation for 2020.
Orlando City vs. CF Montreal: Three Keys to Victory
What does Orlando City need to do to earn all three points against CF Montreal this Saturday in Exploria Stadium?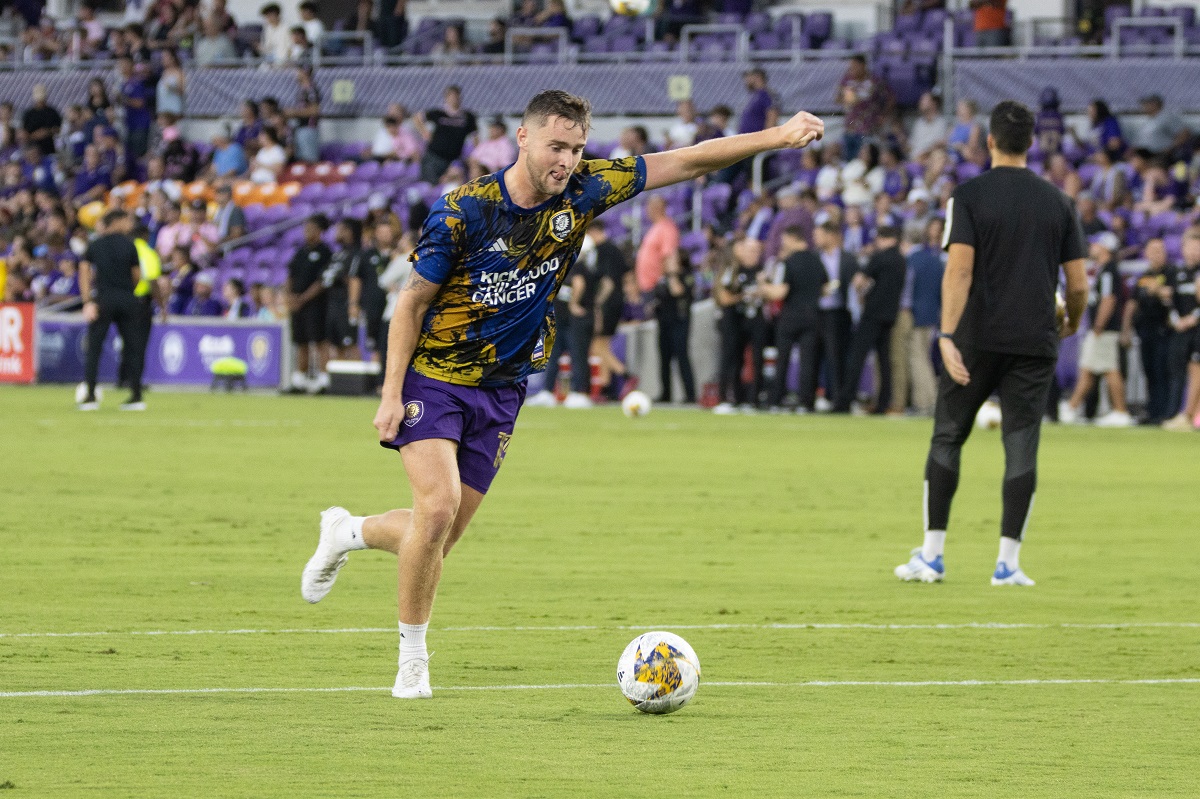 Orlando City hosts CF Montreal in the second-to-last home match of the 2023 MLS regular season at Exploria Stadium this Saturday night. The Lions have already secured a spot in the playoffs but are now fighting for home field advantage. Montreal is currently sitting in eighth place in the Eastern Conference and is fighting for a playoff spot.
What does Orlando City need to do to secure three important points against the Canadian Club Foots?
Time to Make the Donuts
It had been a minute since Duncan McGuire scored a goal for Orlando City — and by a minute I mean since July 29. McGuire had a few opportunities against Inter Miami and managed to get one to equalize for the Lions and ensure a point at home. I do think he might have scored on another of those chances if he was fully back in form after his injury time, but I'll take the goal.
My hope is that getting that goal will remind him that he can score goals when given the opportunity, and he will be better about finishing the chances he gets against Montreal. Sometimes it just takes getting that first goal to open up the muscle memory and to unlock the confidence needed in a striker. It's time for Duncan to score more goals, and the match against Montreal is the first and best opportunity to do so since Montreal starting center back Joel Waterman will be serving a red card suspension.
Switch up the Lineup
I propose a change to the starting lineup — something Oscar Pareja does not do very often. Due to injuries and other factors such a move wasn't possible earlier in the season, but I think it could work now. I have a ton of respect for Mauricio Pereyra, but he could probably use a rest to be fresh for the playoffs as the regular season winds down.
I suggest letting Martin Ojeda get the start in the 10 spot, moving Dagur Dan Thorhallsson up the wing, and having Michael Halliday take over at right back. Ojeda's play as of late has been much improved, and with Halliday healthy again, why not take advantage of Dagur Dan's versatility along the wing. I think this move provides energy, a surprise for opposing defenses, and allows Facundo Torres more freedom. 
Same Old Effective Defense
Orlando City's defense has only allowed 37 goals this season — which is good enough to tie for sixth place in the Eastern Conference. On the flip side, Montreal has only scored 30 goals so far — which is only better than Toronto at 24 goals. Montreal has a goal differential of -15.If the Lions play their normally solid defense in front of the outstanding goalkeeping of Pedro Gallese, Montreal should not get too many opportunities to score. There's no doubt that we will see Robin Jansson and Rodrigo Schlegel paired together with Rafael Santos on the left and either Dagur Dan — or Michael Halliday as I suggested — on the right. Cesar Araujo and Wilder Cartagena can stop most attacks before they get to the back line. If Orlando City plays defense as well as the club did against Miami, things should be fine.
---
That is what I will be looking for this Saturday as the Lions take on the boys from North of the border. Vamos Orlando!
Lion Links: 9/28/23
Ajax is reportedly scouting Facundo Torres, Orlando Pride focus on upcoming matches, Houston Dynamo win U.S. Open Cup, and more.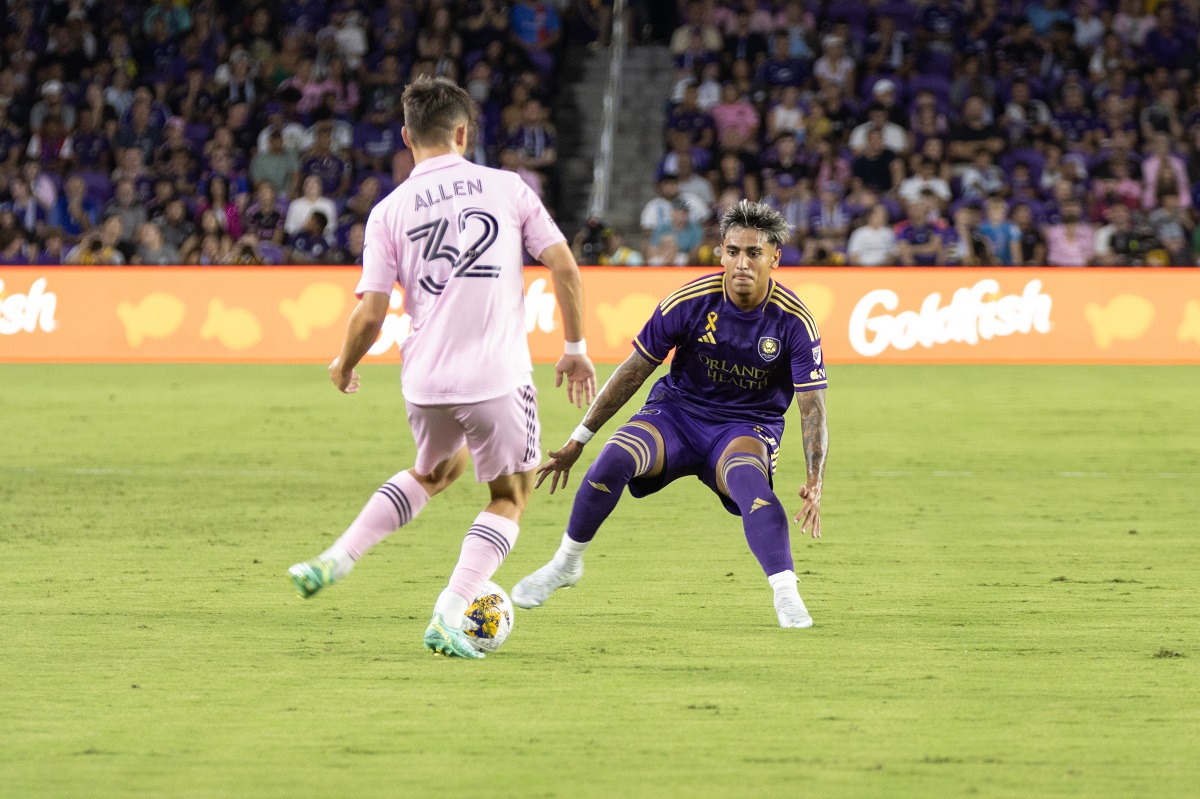 How's it going, Mane Landers? I hope this work week has gone smoothly for you as we get ready to bid farewell to September. It's been a hectic week for me, but I started and then promptly devoured all of Fourth Wing by Rebecca Yarros. It was a nice read, albeit a bit intense at times. I'm not sure what I'll read next as most of my reading list is packed up for a move, but if you have any recommendations then let me know in the comments below. Let's dive into today's links!
Ajax Reportedly Interested in Facundo Torres
Orlando City forward Facundo Torres has reportedly garnered the interest of Dutch club Ajax according to Fabrizio Romano.
It's not too surprising that Ajax, which currently sits in 14th in the Eredivisie with just seven goals from five games, has scouts keeping tabs on Torres. The 23-year-old has scored 12 goals this season, powering Orlando to second in the Eastern Conference. It wouldn't be the first time Torres has received attention from European clubs and likely won't be the last as he continues to impress with the Lions
Orlando Pride Focus During Playoff Push
The Orlando Pride are back in action on Monday for a crucial road match with Angel City FC. Both teams have 25 points this season, one point from the sixth and final playoff spot currently held by the Washington Spirit. It will be the first of three remaining games for the Pride this season, with matches against fellow playoff hopefuls Racing Louisville and the Houston Dash set for later in October. As a result, there's not much margin for error if the Pride wish to make the playoffs and Kylie Strom talked about how the team is focused for these games.
MLS NEXT Pro Playoffs Begin This Weekend
The first round of the MLS NEXT Pro playoffs kicks off this weekend with six matches that can all be watched on MLS Season Pass. Unlike last year, Orlando City B will be taking part and is set to face off with Columbus Crew 2 on Sunday at 5:30 p.m. Although the Young Lions have struggled on the road against Columbus, Jack Lynn and Shak Mohammed can make things difficult for the hosts. Hopefully we'll see OCB make Columbus regret its choice of opponent in the postseason. I like the wrinkle and mind games to the playoffs the new rule gave and am interested to see which of the lower seeds plays with a chip on their shoulder. The playoffs begin on Friday when Sporting Kansas City II hosts Austin FC II in a battle between the third and fourth seeds of the Western Conference.
Houston Dynamo Win U.S. Open Cup
The Houston Dynamo have lifted the U.S. Open Cup trophy after winning 2-1 on the road against Inter Miami. A pair of goals in the first half were enough for Houston to win its second U.S. Open Cup title after also winning in 2018. A goal in stoppage time from Josef Martinez made things interesting, but the Dynamo defense did well to secure the win and deny Miami its second tournament title this year. It was a strong end to a solid tournament campaign from the Dynamo, as they beat four MLS sides before taking down Miami in the final.
Albertin Montoya Hired as Bay FC Head Coach
Ahead of its inaugural NWSL season next year, Bay FC named Albertin Montoya as the club's first head coach. Montoya, who has lived in California for most of his life, served as the interim coach for the Washington Spirit in 2022 and also coached the U.S. U-17 women's national team in 2011. Bay FC General Manager Lucy Rushton spoke on how Montoya's name came up often while the club searched for a head coach, as well as how his skill at developing players will help build the club's foundation.
Free Kicks
Orlando City Head Coach Oscar Pareja called for the supporters to continue filling Exploria Stadium and pushing the Lions forward for the team's remaining home games this season.
St. Louis City midfielder Njabulo Blom won MLS Goal of the Week for his winner against Minnesota United. It was also the 23-year-old's first professional goal.
---
That's all I have for you today. Have a wonderful Thursday and rest of your week!
Lion Links: 9/27/23
Orlando City falls in power rankings, OCB will take on Columbus Crew 2 in MLS NEXT Pro playoffs, U.S. Open Cup final preview, and more.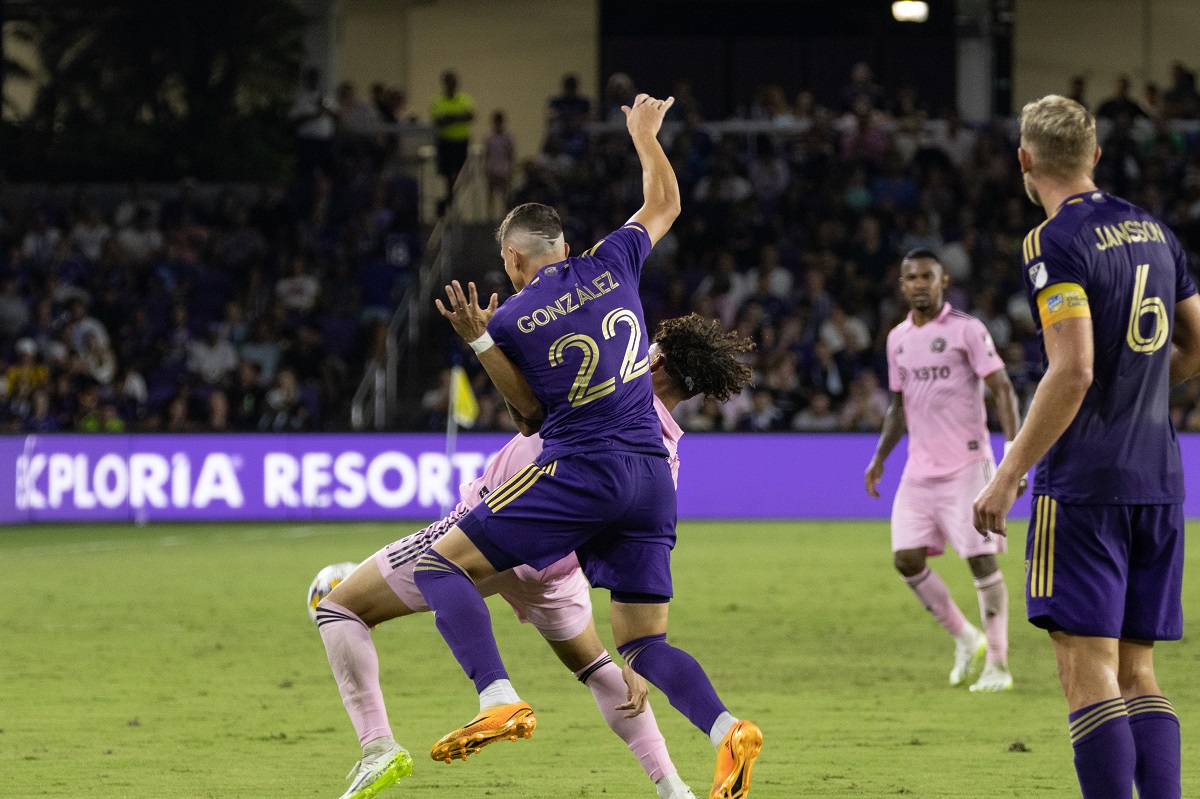 Hello, Mane Landers. I hope all is well with you down in Florida. There's not much new with me, I'm just staying busy at work lately and hoping to catch some soccer this weekend. There is plenty to cover today, so let's get to the links.
Orlando City Drops Two Spots in Power Rankings
The latest MLS power rankings have been released and Orlando City fell two spots to fourth. The Lions lost their midweek matchup 2-0 on the road against New York City FC last Wednesday and closed out the weekend with a 1-1 draw against rival Inter Miami at Exploria Stadium. It wasn't all bad this past week for the Lions, as Duncan McGuire scored his 11th goal of the year across all competitions. Despite losing to NYCFC a week ago, the Lions remain in second place in the Eastern Conference and are two points ahead of the Columbus Crew, Philadelphia Union, Atlanta United, and the New England Revolution.
OCB Will Take On Columbus Crew 2 in MLS NEXT Pro Playoffs
Orlando City B's opponent for the first round of the MLS NEXT Pro playoffs was announced on Tuesday, as it will go on the road to take on defending champion Columbus Crew 2 on Oct. 1 at Historic Crew Stadium. As part of the new playoff format that lets higher seeds choose their opponents, Columbus chose to host OCB in the quarterfinals. The Young Lions closed out their regular season this past weekend with a 2-1 win against FC Cincinnati and finished fifth in the Eastern Conference. The Columbus Crew 2 finished its regular season with a 3-2 win against Atlanta United 2 to place third. The clubs split the regular season series, with OCB winning 4-1 on Aug. 27 and Columbus winning 4-0 on May 14. The conference semifinals will be on the following weekend, and the MLS NEXT Pro Cup final is set for Oct. 22.
U.S. Open Cup Final Preview
The 2023 Lamar Hunt U.S. Open Cup will conclude tonight with the final at DRV PNK Stadium as Inter Miami takes on the Houston Dynamo. The match will kick off at 8:30 p.m. and you can watch the match on Paramount+ or CBS Sports Network. Inter Miami's journey included edging out Nashville SC 2-1 in the Round of 16 and needing to go all the way to penalties to knock out FC Cincinnati after a thrilling 3-3 draw in the semifinals. The Houston Dynamo began their run with a pair of 1-0 wins against the Tampa Bay Rowdies and Sporting Kansas City. Since the Round of 16, the Dynamo cruised past Minnesota United, the Chicago Fire, and Real Salt Lake to get to the final. Houston was on a seven-match unbeaten run before losing to Sporting Kansas City this past weekend. The Dynamo will look to add another U.S. Open Cup title after winning it back in 2018. Lionel Messi will reportedly be a game-time decision for tonight's final after he didn't play in Miami's draw with Orlando.
Spain Wins First Home Match Since World Cup Victory
Spain's women's national team won its first match since lifting the World Cup trophy last month, cruising to a 5-0 win against Switzerland in a UEFA Nations League matchup. After dealing with the fallout of former Spanish FA president Luis Rubiales and players boycotting call-ups to the national team before a deal was reached last week, the team wore wristbands that read "Se Acabo," meaning "this is over," and players from both teams held a banner with the same phrase before the match. Spain celebrated its win in front of a record-breaking crowd of 14,194 fans that came out to support the team at Nuevo Arcangel Stadium.
Free Kicks
Carrie Lawrence and the Orlando Pride were hard at work preparing for the match on Monday against Angel City FC.
Angel City exercised its club option to extend former Pride forward Sydney Leroux's contract through the end of the 2024 NWSL season.
The Canadian Women's National Team defeated Jamaica 4-1 on aggregate to book a spot in next summer's Olympics.
The Seattle Sounders have unveiled their new crest for next year.
---
That will do it for me today, Mane Landers. Enjoy your Wednesday and I'll see you next time.