PawedCast Episode 188: Rapids Rewind, Coronavirus Ruins Everything, SheBelieves Cup, the Orlando Pride and More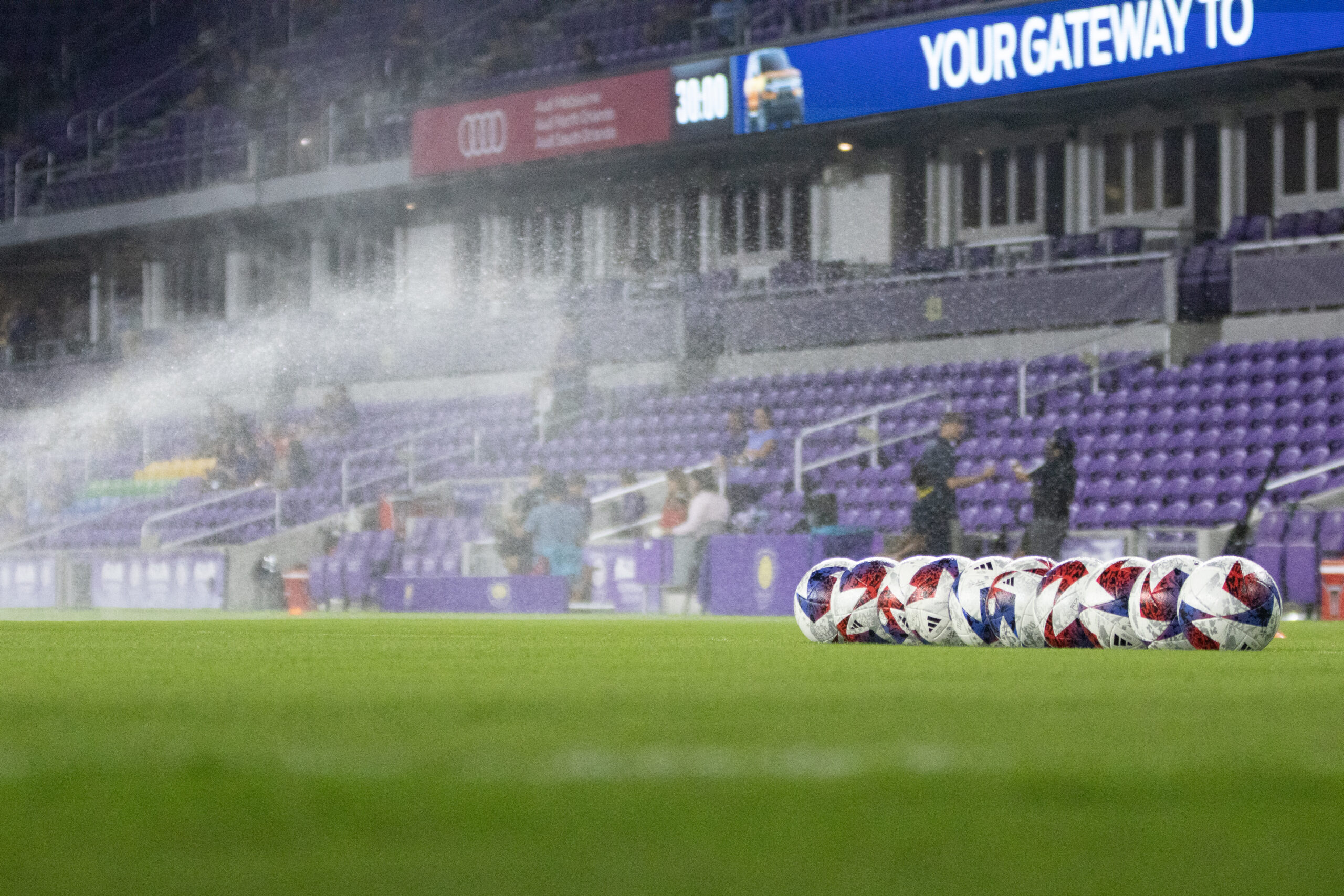 Sheesh, I can't even get a little sinusitis and have an internet meltdown in a three-day span without the entire world falling apart. Last week's show was punted once due to technical problems with my health and once again due to Spectrum's technical problems getting internet into my home. Since then, seemingly every sport, event, and attraction has shut down as we look to stop the spread of the coronavirus so we can all get back to normal. It's been a weird fricken week, my friends.
We discuss how the weirdness unfolded last week and Orlando City's trip to Colorado, which seemed to be going mostly OK until it wasn't anymore. Them Rapids, man. They've got a bad altitude. We look back at our predictions and choose our Man of the Match.
The SheBelieves Cup went much more smoothly for our USWNT. The tournament was a competitive one and a good one for the Stars & Stripes. We talk about that and then touch on some Pride news, both in the signings department, the preseason that got instantly wiped away, and Orlando's players in the W-League.
Finally, we answer our mailbag questions. If there's something you want us to address on our next show, just ask by tweeting it to us @TheManeLand with the hashtag #AskTMLPC.
Hopefully we'll have better news to bring you in the coming weeks. Stay safe and enjoy the show.
---
Here's how show No. 188 went down:
0:15 – The coronavirus ruins everything and we break down the Lions at the 'Pids, which could have been a lot more awesome…but wasn't.
45:51 – The Orlando Pride signings and preseason roster, the 2020 SheBelieves Cup, and the Pride in the W-League and somehow we end up talking about Tom Brady.
1:08:22 – Listener mail!
PawedCast Episode 390: Columbus Rewind, Orlando City's Off-Season Priorities, and More
We hate it when a plan doesn't come together.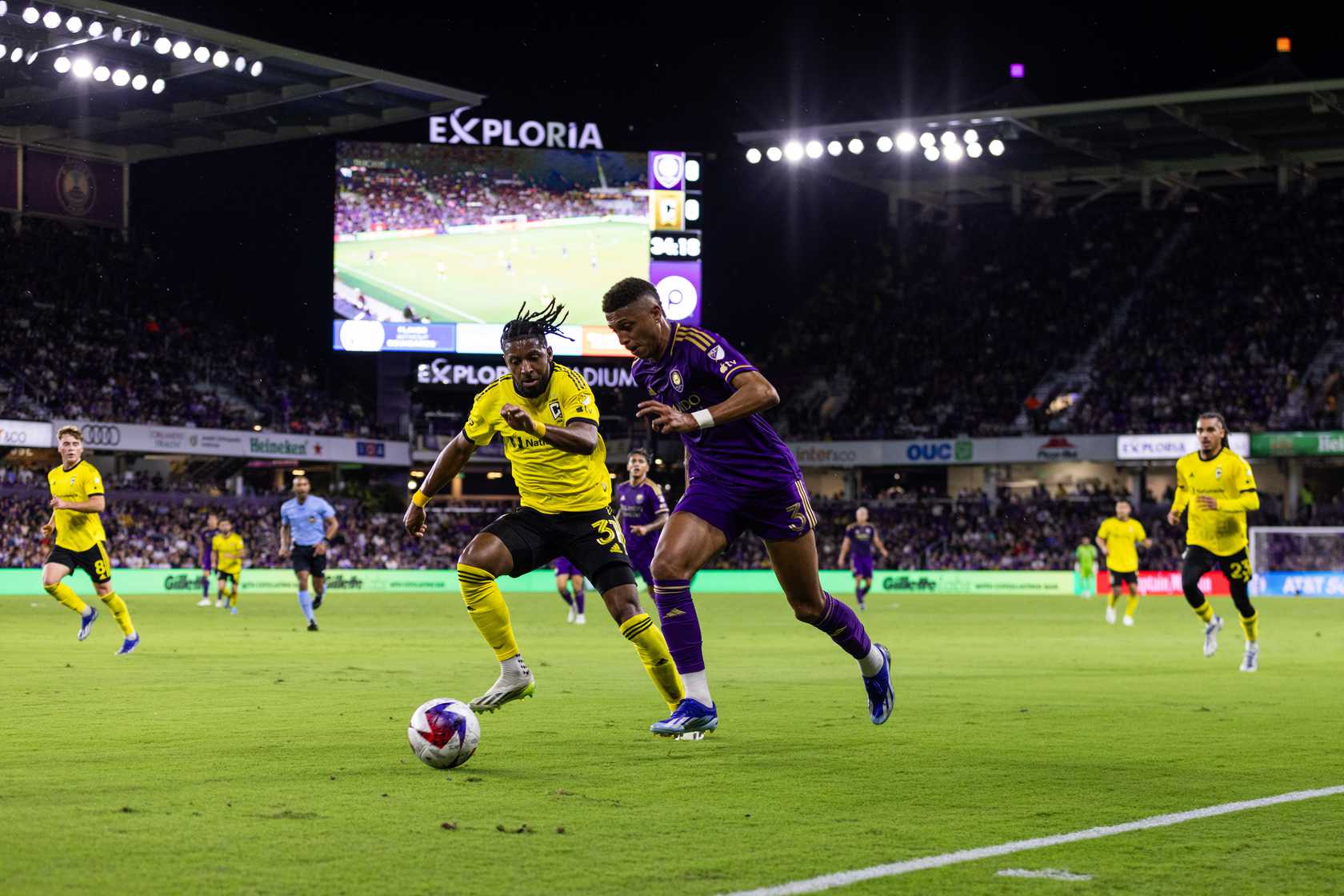 Welp, the season is over. It seemed like this was an Orlando City built to do the darn thing, but you can't do the darn thing if you don't score any goals. It's also difficult to do the darn thing when one of your center backs gets sent off and your team has fewer players than the opposition. These are the things the Lions had to contend with on Saturday and there were still opportunities there to take the game. We discuss all of those chances that went wanting and select our unanimous pick for Man of the Match.
This week's mailbagbox only had one submission, but 10 (!) questions. Don't worry, they went quickly, as it was a rapid-fire trivia game for your hosts. We got some right. We got many wrong. Remember, if there's anything — and we do mean anything — you want us to address on the show, just ask us by tweeting it to us at @TheManeLand with the hashtag #AskTMLPC.
Finally, we broke down Orlando City's off-season priorities, in order of importance. Obviously there are three key figures who either need to be re-signed or replaced with someone of equal or higher quality — it's not going to be easy to find someone who fits that description, let alone three someones, so we are hoping for the re-signing thing to happen. There are Designated Player slots to consider, guys who have their loans ending, and others who need to have their options picked up or sign new contracts entirely.
---
Here's how No. 390 went down:
0:15 – We open the show with our recap and breakdown of Orlando City's 2-0 loss to Columbus after extra time. The Lions could have used some goals, quite frankly.
20:24 – We dip into our mailbagbox, only to find out it's trivia night!
34:29 — Orlando City's off-season priorities are pretty straightforward.
SkoPurp Soccer Episode 30: Pride Protected from Expansion Draft, Off-Season Roster Status Updates, and More
The Pride are marked safe from Bay FC and Utah, roster decisions announced, and more.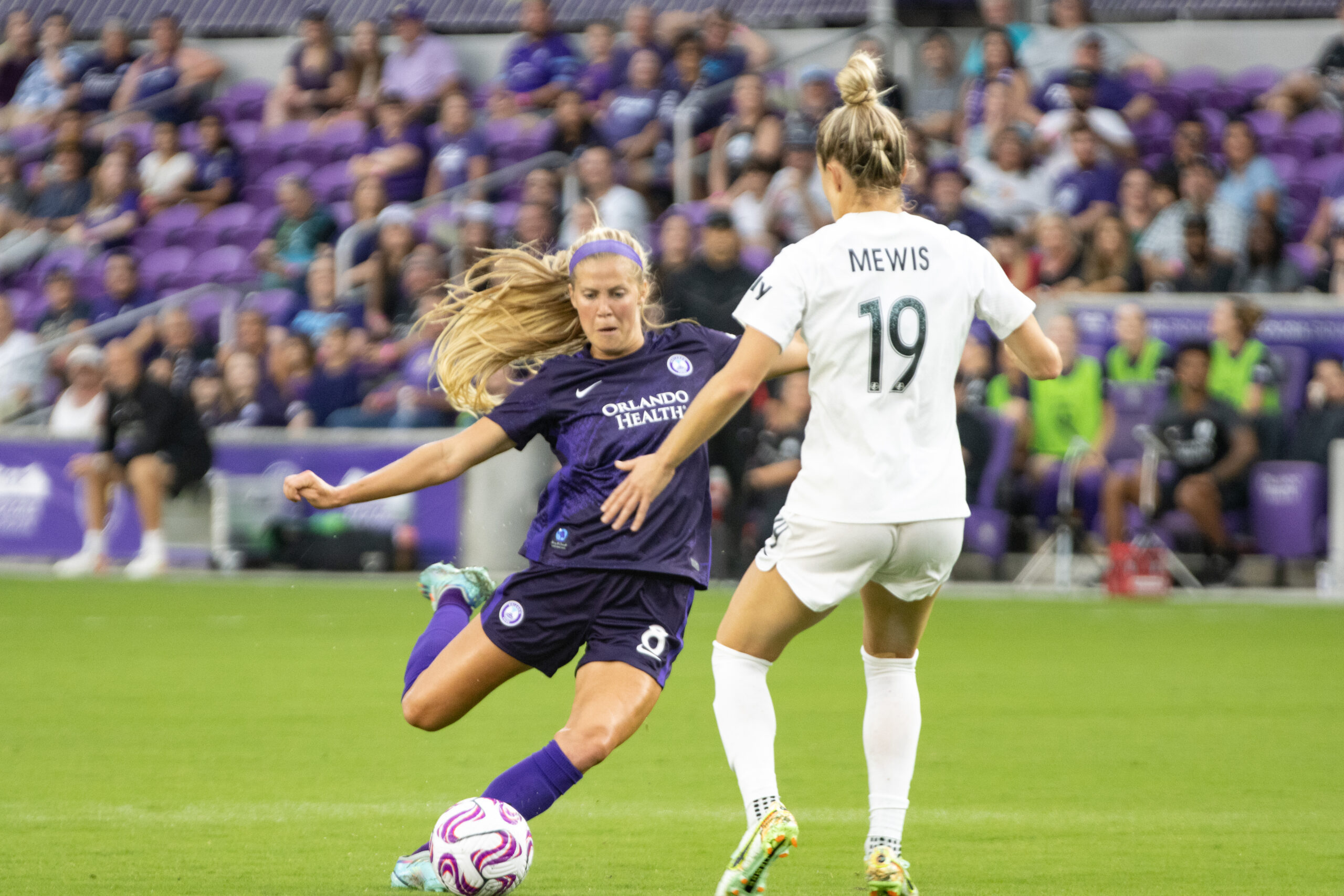 We're back for our November monthly episode and so far it's been a quiet off-season for the Orlando Pride. However, business should be picking up soon and just within the last week there has been plenty of news to chew on.
The Pride made a couple of trades to stay safe during the upcoming NWSL Expansion Draft. We break down what Orlando sent to Bay FC and the Utah Royals, including draft picks and one regular player from the lineup, and it looks like the club is compiling Allocation Money again, which can only be a good thing. The club sent a clear message that management and the coaching staff are confident in the way the roster is shaping up and they don't want to see anyone plucked away, only to develop for a new team. It will be interesting to see how that pays off.
We had some good questions in our mailbagbox, aksing about the prospects of the Pride's free agents returning for 2024 as well as the likelihood of whether Orlando will be going after one particular well-known free agent. Remember, you can ask us anything by hitting us up on Twitter at either @TheManeLand or @SkoPurpSoccer and using the hashtag #AskSkoPurp. Or you can visit our show page, scroll down, and fill out the handy form.
Finally, we discussed the Pride's end-of-season roster announcements to let you know which players are seemingly gone, which have had their options picked up, and more. The club has recently done a good job of locking up players across multiple years, so there was not as much to get done this off-season, but it will be interesting to see which free agend
---
Here's how Episode 30 went down:
0:15 – The Orlando Pride won't have any players plucked from their roster in this year's NWSL Expansion Draft. Here's why.
9:30 – Mailbagbox time! We answer our listeners' questions.
19:45 – A look at the Pride's off-season roster decisions and pending free agents.
PawedCast Episode 389: USMNT, Ricardo Moreira Interview, Columbus Crew Preview, and More
We chat with Orlando City Technical Director and Assistant GM Ricardo Moreira and preview the Crew.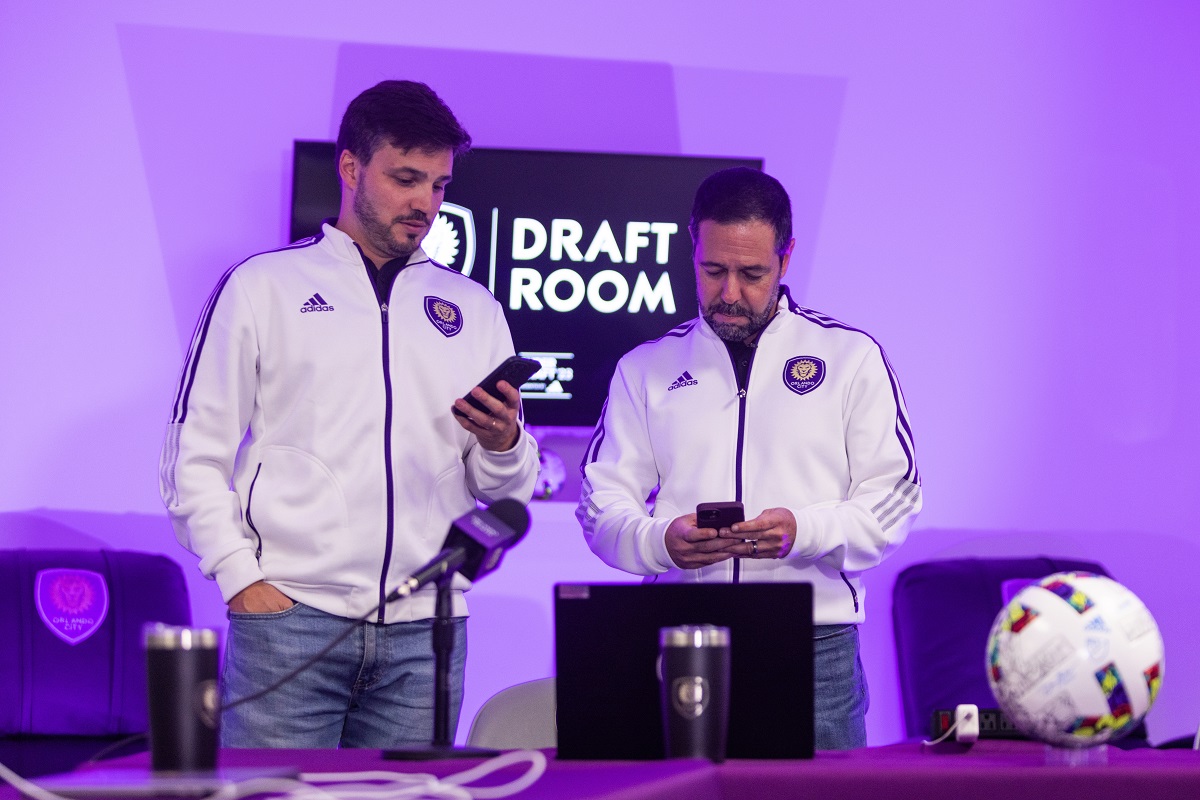 After an unbelievably long gap in the playoff schedule, Orlando City is back this weekend with an Eastern Conference semifinal match at home against the Columbus Crew. And because it's a special week, we've got a special show for you.
We open our discussion this week with a quick look at the United States Men's National Team's two-leg performance against Trinidad & Tobago. The games couldn't have been more different and, although the second leg went off the rails when Sergino Dest lost his mind and got himself sent off for no good reason, the Yanks at least survived and advanced.
After that, we welcomed Orlando City Technical Director and Assistant General Manager Ricardo Moreira back to the show to talk about the team he and Luiz Muzzi put together for the 2023 season. We also asked him about his future plans beyond this season, the club's unusual season in terms of Designated Players, whether Ivan Angulo and/or Wilder Cartagena might be back next year, and much more. Big thanks to Ricardo for taking time out to talk with us.
The mailbagbox only had one question in it this week, but it was a doozy. Remember, if there's anything — and we do mean anything — you want us to address on the show, just ask us by tweeting it to us at @TheManeLand with the hashtag #AskTMLPC.
Finally, we looked ahead to Saturday's showdown with the Columbus Crew, making our score predictions and giving our thoughts on where the match could be won or lost.
---
Here's how No. 389 went down:
0:15 – We open the show with a short discussion of the USMNT's series against Trinidad & Tobago and Sergino Dest losing his mind.
9:26 – Ricardo Moreira joins us and we ask him about his future, team building, and a bunch of other stuff.
31:55 — A quick dip into the mailbagbox and our key match-ups and predictions for Saturday's match against the Crew.