Intelligence Report: Orlando City vs. Montreal Impact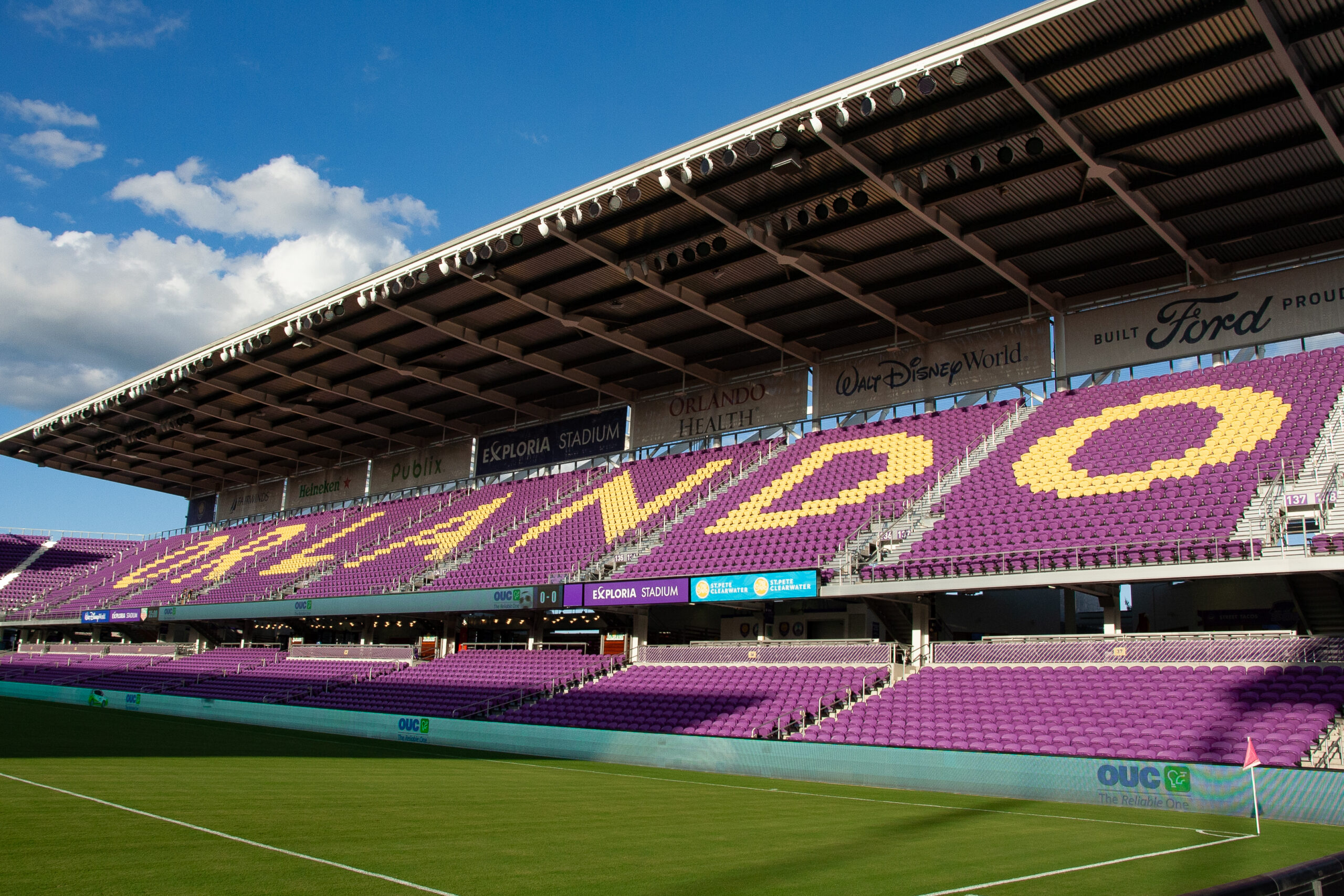 Orlando did very well to get back to winning ways in what was ultimately convincing fashion against Atlanta United on Wednesday. Now, the club will try to put together another run of good results to close out the season, and the first barrier to doing so presents itself in the form of the Montreal Impact.
As usual before the Lions' games with Montreal, I spoke to Paul Vance, managing editor of SBNation's Mount Royal Soccer. As always, he gave us some great insight into how things have been going for Montreal since the two teams last met.
When we last spoke, Thierry Henry was just settling in to his new gig as the Impact's head coach, which made it a bit tricky to properly evaluate him. Now that you've had some more time to assess him, what do you think?
Paul Vance: Thierry Henry has struggled with a squad probably not yet good enough for playoff football. Add to that the year we've just had with COVID-19, when Canadian clubs have had to domicile themselves in the U.S. for 2.5 weeks at a time, and (for the Impact) play home games at Red Bull Arena.
Upon returning to Canada they have not even been able to train, due to the need to stay in 'the bubble.'
The injury list has been lengthy too, so it's been the perfect storm.
It's a little hard to judge Henry, who's been frustrated for much of the season, mainly due to the reasons outlined and by his side giving away really poor goals at times, through what could be described only as individual howlers.
Next season will be the test for him and new Sporting Director Olivier Renard, who's already been influential. Recruitment, with the additions of Romell Quioto, Luis Binks, and Victor Wanyama to name three, has been positive.
Henry has helped the side forge an identity of playing out from the back and being bolder and braver in possession. Neither the results nor the ultimate style he wishes to see the team play are there yet, but he has improved the football being played and helped others to further develop their game — most notably Sam Piette, who plays in a more advanced role than previously.
If the squad is strengthened over the close season as expected, 2021 will be a better time to judge Thierry Henry. I think, all things considered, he's had a decent year.
There are a couple players who I'd like to know a little bit more about — Bojan and Lassi Lappalainen. What roles do they play for this team?
PV: Lassi Lappalainen will not be playing any role against OCSC. He's recovering from recent shoulder surgery after an injury sustained in the victory at Columbus. But generally he's a right-footed front man who plays wide on the left. Most of his goals have been from cutting in from the left wing and finishing with his right foot. Most of the frustration watching him concerns his inability to cross with his left, always having to check back in promising situations to transfer the ball to his better, right foot. He's quick though, and young (21).
Bojan has possibly benefitted from the absence of Saphir Taider, now transferred to Al-Ain in Saudi Arabia, and has hit top form operating in the area of the field formerly occupied by the Algerian. That would be in a forward role, left of center. He's technically among the very best players in MLS and likely to deliver if provided the service.
Great pedigree, brought up in the Barcelona way, and indeed won two European Champions Leagues with the Catalans, although he didn't emerge from his place on the bench in either final (2009 & 2011).
Montreal is currently in ninth place in the East, and as long as the Impact can take care of business down the stretch, the Impact will be in the playoffs. What do you think this team is capable of in the postseason?
PV: Post-season capabilities — you just never know. If the squad gets a full bill of health it's certainly capable of beating the best as Toronto and Columbus have found out in their own respective backyards, this season.
But they are equally adept at losing games they should win. Inconsistency is the call. They've not won back-to-back MLS games since June 2019, so most often a good result is followed by a flat one. So should they make it to the playoffs and win their first game, a follow-up win is probably unlikely. But you never know. Playoff football is often so predictable.
Can they win MLS Cup? I'd be amazed if they were to reach even the Eastern Conference final, let's put it that way.
Are there any injuries or suspensions that will keep players unavailable for selection? What is your projected starting lineup and score prediction?
PV: Injuries? Rod Fanni (hamstring), Lappalainen (shoulder, season over), Mathieu Choiniere (long-term, season over). Steeven Saba, a Haitian semifinalist at the last Gold Cup has not yet played for the club, picking up an injury in training shortly after signing, but signs are that he's almost healthy so he could feature against OCSC, as might Orji Okwonkwo, who we expected to see on the bench at Yankee Stadium, but suffered a late withdrawal after initially being named.
Starting lineup: GK – Clement Diop; DEF – Zachary Brault-Guillard, Luis Binks, Joel Waterman, Jukka Raitala (captain); MF – Samuel Piette, Victor Wanyama, Amar Sejdic, Romell Quioto; FOR – Bojan, Mason Toye.
Score prediction: 3-1 Orlando.
---
Big thank you as always to Paul for bringing us up to speed on the Impact.

2023 Orlando City Season in Review: Favian Loyola
The Homegrown midfielder spent most of the year with OCB but made his MLS debut in July.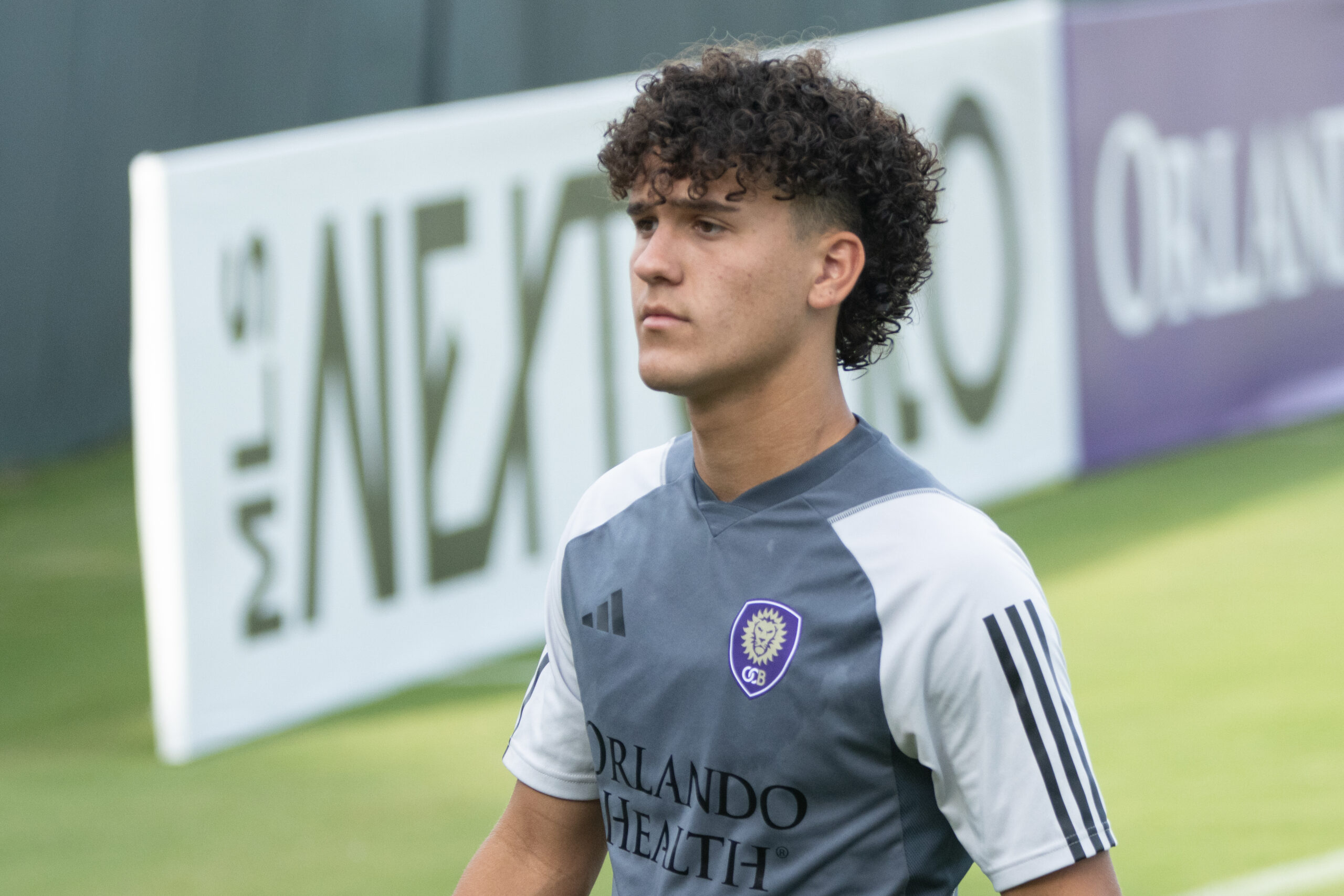 Orlando City signed midfielder Favian Loyola to a Homegrown Player deal through 2025 on Dec. 2, 2022, with club options for 2026 and 2027. The OCSC Academy product became the club's 13th all-time Homegrown signing and it was no surprise after his fantastic 2022 season. The Camp Lejeune, NC, was coming off a breakout year in the club's youth system, which culminated with his selection to the 2022 MLS NEXT All-Star Game, in which he was named MVP. After starting the 2022 season on an academy contract, Loyola earned an MLS NEXT Pro deal, signing it last August. When he signed his Homegrown deal in December he became the first player to climb the club's developmental ladder from the academy, to the current OCB setup in MLS NEXT Pro, to the first team.
Let's take a look back at Loyola's 2023 campaign, which was abbreviated due to surgery on his arm to remove a blood clot on Aug. 27.
Statistical Breakdown
Loyola played in just one MLS match with the Lions, making his first-team debut July 1 in a 3-1 home win over the Chicago Fire. The 18-year-old came on as a substitute in the third minute of stoppage time for Facundo Torres and is officially credited with one minute played, although that match went to nine minutes of stoppage. In that short amount of time he managed six touches and attempted six passes, completing all of them — one of them being a key pass. Loyola did not attempt a shot or record any defensive stats, but he did commit one foul, but he was not booked for it.
The bulk of Loyola's 2023 season was spent with Orlando City B in MLS NEXT Pro, where he was a key player off the bench for Martin Perelman's side. He appeared in 20 of the team's 28 matches, starting seven, and logging 732 minutes. He scored two goals and added three assists, putting 10 of his 21 shots on target during the year. Loyola completed 80.3% of his passes with OCB, served up seven key passes and six successful long balls, and completed three crosses. He recorded four tackles and three interceptions, committed 11 fouls while drawing 10, and was booked three times.
Best Game
With just the one MLS match to his credit, Loyola's MLS debut against Chicago was his best game of the 2023 Major League Soccer Season. It was a memorable match, as he subbed on for Torres, who set the tone for the Lions with a brace that night, and it was also the game in which Mauricio Pereyra made his 100th appearance with Orlando City. Loyola made the most of his short amount of time on the pitch, despite committing a foul during his first minute of MLS play. He settled in and completed all six of his passes and created a scoring chance just seconds after his foul, when he sent a ball to Ramiro Enrique, although the Argentine had his shot attempt blocked from a tight angle.
2023 Final Grade
As Loyola came up short of the minimum total of 450 minutes played to receive a rating on our 1-10 scale, The Mane Land has no choice but to mark his grade as incomplete for the 2023 season. If his meteoric growth continues, Loyola will likely have much more than one appearance next season as his skills at passing and finding pockets of space translate well to the next level. He wasn't able to return to the pitch after the surgery for his blood clot, but he should be ready to go for 2024.
2024 Outlook
With Loyola being just 18 years old and the club having him under contract, I would expect his role to be the same in 2024. He'll be learning the ropes with OCB, playing most of the season with the club's reserve side in MLS NEXT Pro, where he will continue to be a key player. However, if he continues to develop his game, he could push for more late substitute appearances with the first team or even get a start if the Lions draw a lower-league team in the U.S. Open Cup. One thing Loyola will need to work on is controlling the ball, as he turned the ball over 15 times with OCB in 2023.
---
Previous Season in Review Articles (Date Posted)
Orlando City to Play Friendly vs. Brazilian Side Flamengo
The Lions will face the Brazilian giants for the first time since November 2015.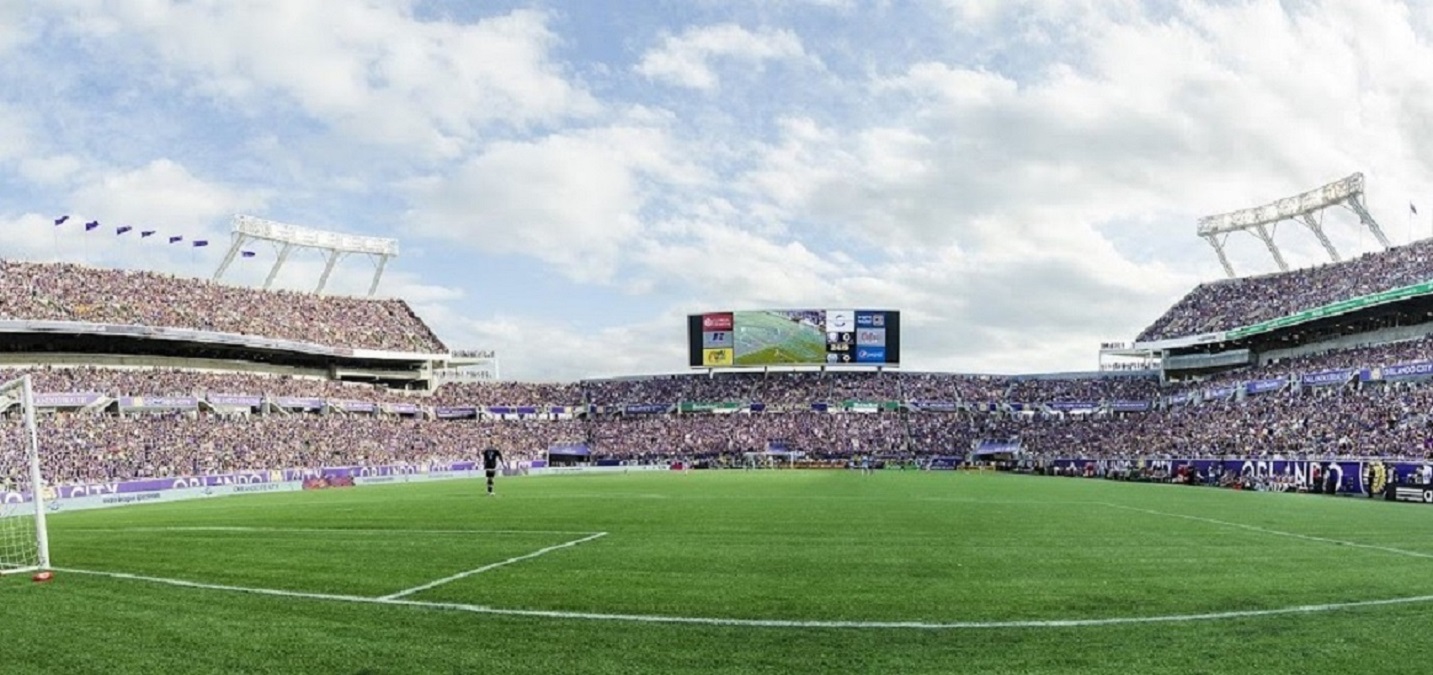 Orlando City announced its first preseason match of the 2024 season this morning. The Lions will square off against Brazilian Serie A side CR Flamengo in a friendly on the afternoon of Saturday, Jan. 27, 2024 to kick off the team's preparations for the 2024 MLS season. The match, which will take place at the club's former home grounds at Camping World Stadium, will be OCSC's second meeting with Flamengo and is part of the 2024 FC Series (formerly known as Florida Cup). Kickoff time will be officially announced later this month.
"This is both an exciting way to open the new year for our supporters and a great test for our team, as we look toward a 2024 that also includes Concacaf Champions Cup early on," Orlando City SC Executive Vice President of Soccer Operations and General Manager Luiz Muzzi said in a club press release. "We're excited to have the eyes of the Nação on Orlando during this time and are hopeful that this match will be the springboard for a very successful 2024 for our team and fans."
"We are thrilled to return to our traditional January preseason window focused on top South American clubs," FC Series / Florida Cup CEO Ricardo Villar said in the press release. "We look forward to delivering a first-class experience to Flamengo while in town and welcoming the Orlando City fans back to Camping World Stadium, where the club's MLS campaign began back in 2015."
The two sides met after the MLS season in 2015, when the Lions traveled to Rio de Janeiro on Nov. 15 of Orlando City's inaugural season in Major League Soccer. Flamengo claimed a 1-0 win at the Maracana that day on a goal by Luis Antonio on a free kick that deflected off of Orlando City midfielder Darwin Ceren and left trialist goalkeeper Thierry Graca unable to recover. That match could have gone differently had Lions striker Bryan Rochez converted a first-half penalty, but he had a weak effort saved.
The match should serve as a good early test for the Lions, who are coming off their most successful season in Major League Soccer play and reached extra time all square with MLS Cup finalist Columbus despite being down a man in the Eastern Conference semifinals. Flamengo is one of Brazil's most storied clubs, having won eight Serie A championships, three Copa Libertadores titles, four Copa do Brasil crowns, and one Intercontinental Cup.
"This preseason in the United States, including games with MLS (conference) semifinalists, is a great opportunity to grow the Flamengo brand inside the very important American market, where we will play in the 2025 FIFA Club World Cup," Flamengo Vice President for Communications and Marketing Gustavo Oliveira said in the press release. "With the 2026 FIFA World Cup and the investments that are being made by the country, world football has in the United Stated, a new, enormous point of attention. Flamengo, as major European clubs, are alert to this and will, more and more, reinforce their presence in the country, may that be with work on social media focused on the American public, may it be by way of in-person events of the Flamengo brand, as this pre-season will be."
Ticket information for groups and individuals can be found at FCSeries.com. Public tickets go on sale Tuesday, Dec. 12. Orlando City Season Ticket Members will have a match ticket presale and will be contacted directly by their ticket representative at a later date.
Lion Links: 12/7/23
Mauricio Pereyra and Orlando City part ways, Belgian club reportedly interested in Duncan McGuire, Marta scores in Brazil's win, and more.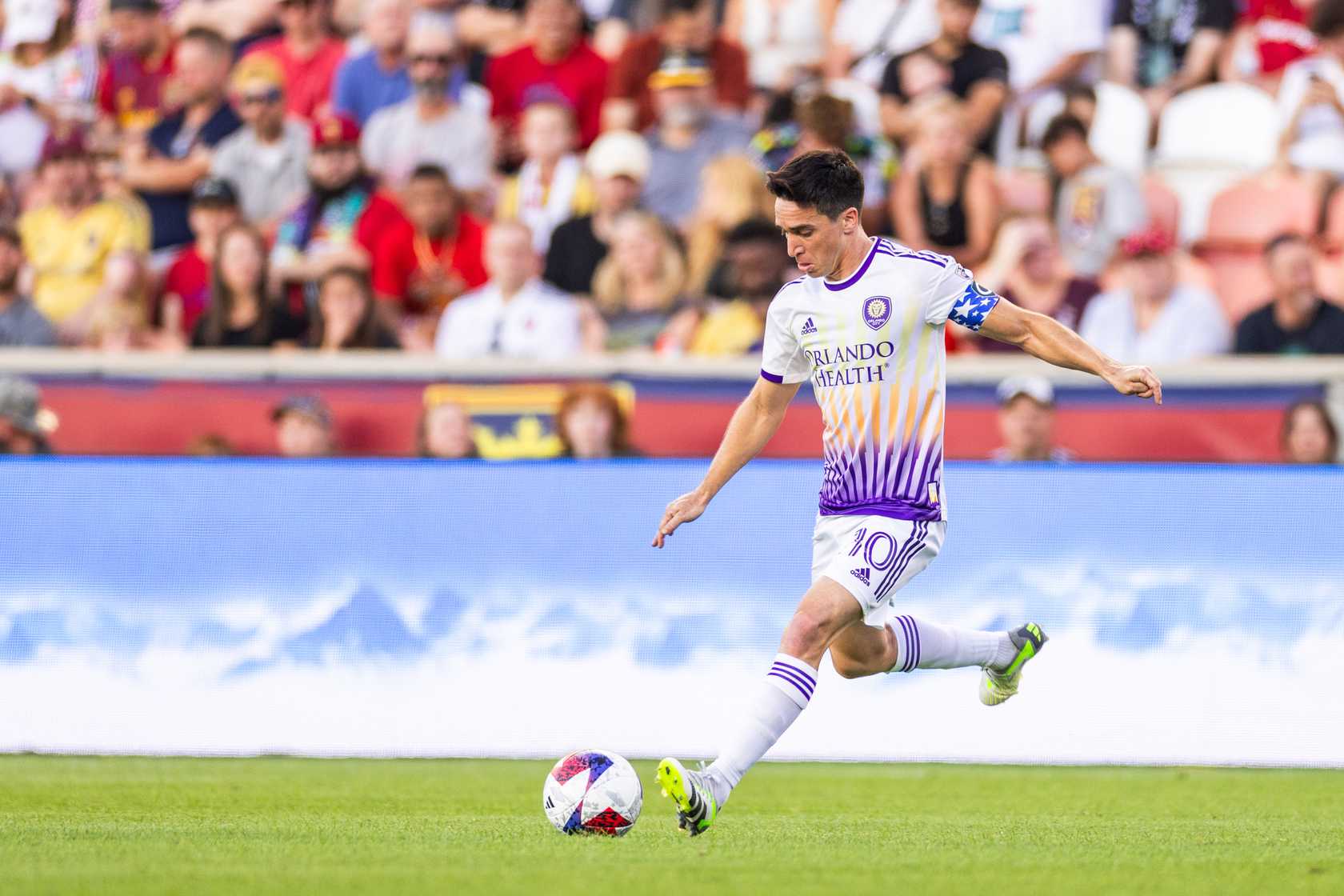 How's it going, Mane Landers? It's been another hectic week for me and I'm hoping things start to slow down as December rolls on. It's hard to believe we're already a week into the month. I've enjoyed this colder weather over the past few days though. Let's dive right into today's links from around the soccer world.
Mauricio Pereyra and Orlando City Part Ways
Orlando City captain Mauricio Pereyra will not be returning to the team for the 2024 season after he and the club mutually agreed to terminate his contract. The Uruguayan midfielder joined the Lions in the summer of 2019, going on to make 136 appearances across all competitions as a Lion. His 47 career assists were the most in club history and he led the Lions with 12 assists this past MLS season. Pereyra was a key part of Orlando's turnaround over the past few years, and I'll miss watching him break opposing back lines with his passing. That being said, his departure opens up some interesting possibilities in Orlando's midfield. This could open the door for Martin Ojeda to fit in a bit more easily in the lineup, but the team also has an open Designated Player spot that could be used to bring in an attacking midfielder who can take the offense to another level. The club released a video thanking Pereyra for his time in Orlando, including some of his highlights and appreciation from teammates and staff.
Belgian Club Reportedly Interested in Duncan McGuire
Orlando City forward Duncan McGuire was one of the best young players in MLS this past year, so it's not a surprise that European clubs are taking notice. Dutch and Belgian clubs reportedly had scouts at Orlando's final game of 2023, and American Soccer Now's Brian Sciaretta stated that RWD Molenbeek is interested in McGuire.
The club has an American owner and is currently 11th in Belgium's top flight after earning promotion last season. McGuire scored 13 goals in his rookie season and was a finalist for 2023 MLS Young Player of the Year. Hopefully the 22-year-old stays in Orlando for a while longer before making the jump to Europe.
Marta Scores in Brazil's Win Over Nicaragua
The Orlando Pride's Marta started and scored as Brazil's captain in the team's 4-0 friendly win over Nicaragua. She doubled Brazil's lead in the 40th minute and came off in the second half for Pride teammate Adriana. Brazil then found two more goals and the defense secured the shutout in its final game of the year.
It was a nice way for Brazil to end the year after losing 2-0 Japan this past Sunday. Brazil has already qualified for next year's Olympics after winning the 2022 Copa America and will shift its focus to doing well in the tournament after an early exit in this year's World Cup.
Luis Rubiales Was Accused of Inappropriate Conduct With English Players
FIFA's report of the Disciplinary Committee's decision regarding former Spain federation president Luis Rubiales became public and England FA Chair England Debbie Hewitt's testimony detailed inappropriate misconduct towards English players as well. According to Hewitt's testimony, Rubiales seemingly forcefully kissed Lucy Bronze and stroked Laura Coombs face at the 2023 World Cup's medal ceremony. FIFA stated that more severe sanctions than the three-year ban Rubiales was handed were considered.
Free Kicks
As a result of pyrotechnics being used by LAFC supporters group 3252, the club was fined $100,000 and 3252 will have all supporter privileges suspended pending a review by the club and LAFC.
MLS unveiled the ball that will be used next season and I like the design well enough to want to kick it.
---
That's all I have for you today. I hope you all have a wonderful Thursday and rest of your week.