PawedCast Episode 263: Atlanta Rewind, Pride-Louisville, Montreal & Philly Previews and More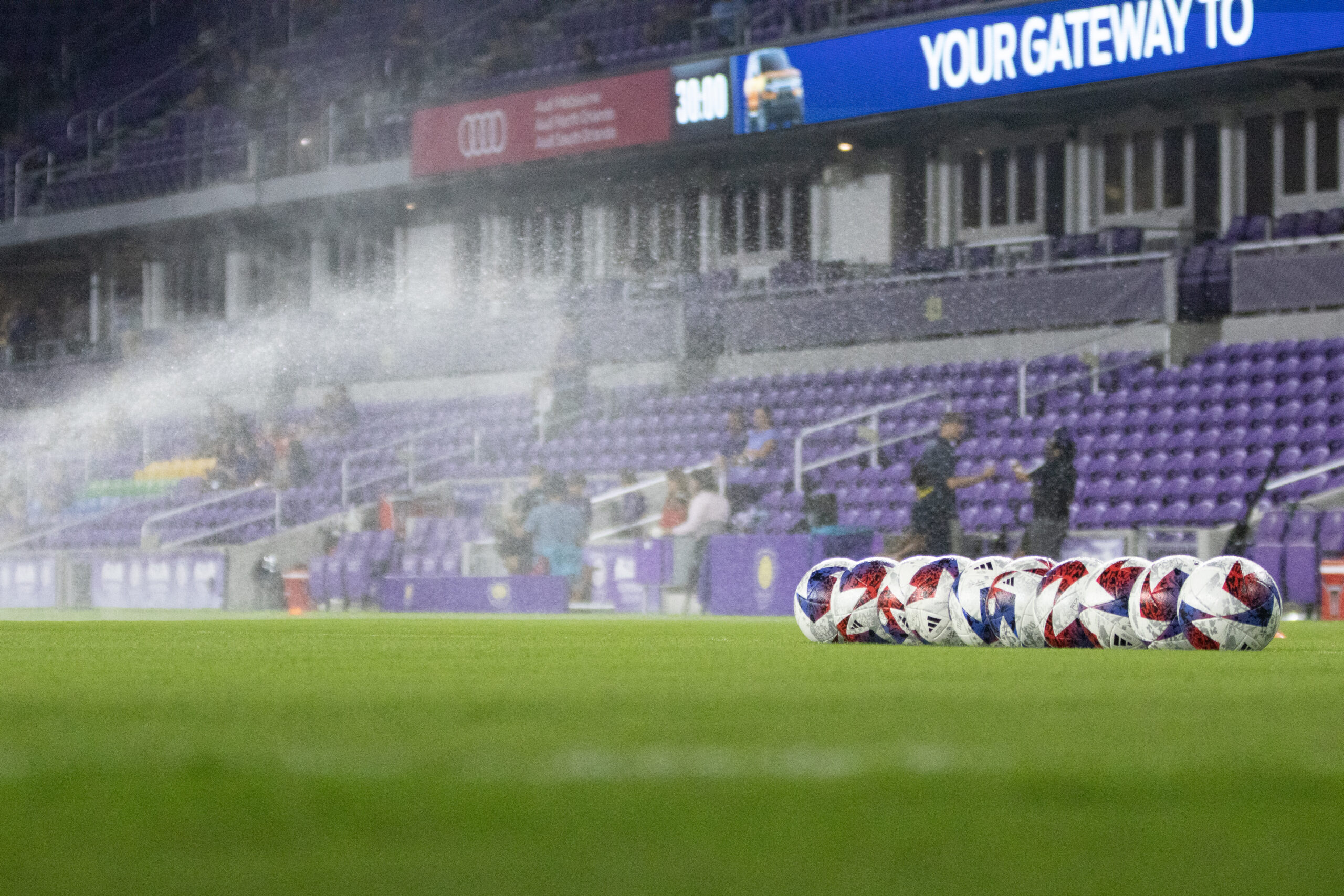 Orlando City did not have a good week and we'd quite frankly rather not talk about it. However, since that's literally what we do, we didn't have a lot of choice in the matter and instead ranted a bit about the effort shown by the Lions in a rivalry match on the road in Atlanta last Friday. We struggled to find a Man of the Match but in the end we came up with our picks, but only begrudgingly. There was also transfer news this week as David Loera went out on loan to Phoenix Rising FC in the USL Championship.
The Orlando Pride got off to another slow start but then jumped on Racing Louisville and with all three attacking stars — Sydney Leroux, Marta, and Alex Morgan — getting on the scoresheet, it was a night to remember for the club's NWSL team. We would happily take a few more three-goal games from the Pride, who haven't exactly lit up the scoreboard in 2021. That said, the Pride are in an excellent spot with five matches left to play. Let's see if Becky Burleigh can get the team over the finish line while remaining above the playoff line.
The USWNT called up Morgan, and hopefully the Stars & Stripes will return her in better condition this time than they did after the Olympics.
This week's mailbag asked about some Ted Lasso stuff, whether our listeners jinxed Mason Stajduhar, and unsung heroes for the Lions and the Pride. If there's anything — and we do mean anything — you want us to address on the next show, just ask by tweeting it to us at @TheManeLand with the hashtag #AskTMLPC.
We close the show with our key match-ups and score predictions for Orlando City vs. CF Montreal and for Sunday's trip to take on the Philadelphia Union.
That's all for this week.
Stay safe and enjoy the show!
---
Here's how No. 263 went down:
0:15 – Orlando City was bad on Friday but the Lions also didn't look particularly excited in a rivalry match-up against Atlanta. It showed on the scoreboard.
25:24 – The Pride sent Louisville back home with no points and you love to see it.
43:02 – We answer our listener mail and give our predictions for the Lions vs. Montreal and Orlando City at Philly.
SkoPurp Soccer Episode 8: Chicago Rewind, Houston Preview, and More
The Pride dominated the Red Stars but left Chicago without any points, while a trip to Houston looms next.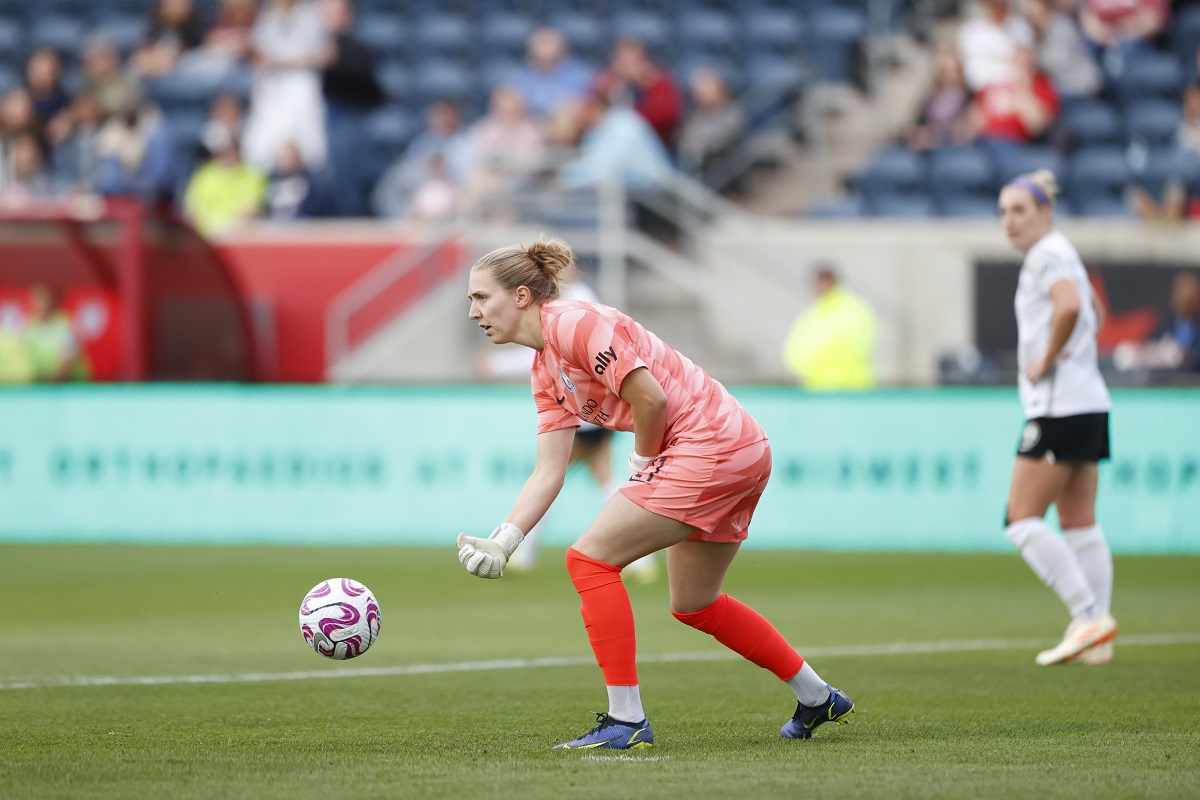 The Orlando Pride went from beating the league's best team to losing to the league's bottom team in just one week. That's kind of what we've got to deal with while this young team grows, but the positives were there. The Pride completely dominated play and created a ton of chances but the club continues to struggle in front of goal, and it didn't help matters that Alyssa Naeher brought her 'A' game to Saturday night's proceedings. We break down a disappointing-yet-simultaneously-encouraging loss against the Red Stars and make our Player of the Match selections.
We also talked about the return of forward Julie Doyle and what that could mean for the Pride attack as we move forward through the 2023 season.
Our mailbagbox featured questions from listeners and we did our best to answer them to the best of our ability. You can ask us anything by hitting us up on Twitter at either @TheManeLand or @SkoPurpSoccer and using the hashtag #AskSkoPurp. Or you can visit our show page, scroll down, and fill out the handy form.
Finally, we gave our key matchups and score predictions for the Pride's trip to play the Houston Dash on Saturday night.
---
Here's how Episode 8 went down:
0:15 – The Pride saw their unbeaten streak snapped at Chicago against a beatable Red Stars team (well, beatable for most teams this season, anyway).
11:00 – The mailbagbox beckons and we answer your questions.
27:56 – The Pride are headed to Houston next and we've got our key matchups and predictions.
PawedCast Episode 348: Atlanta Rewind, OCB-Inter Miami II, and More
The senior Lions couldn't hold their 1-0 lead but OCB did.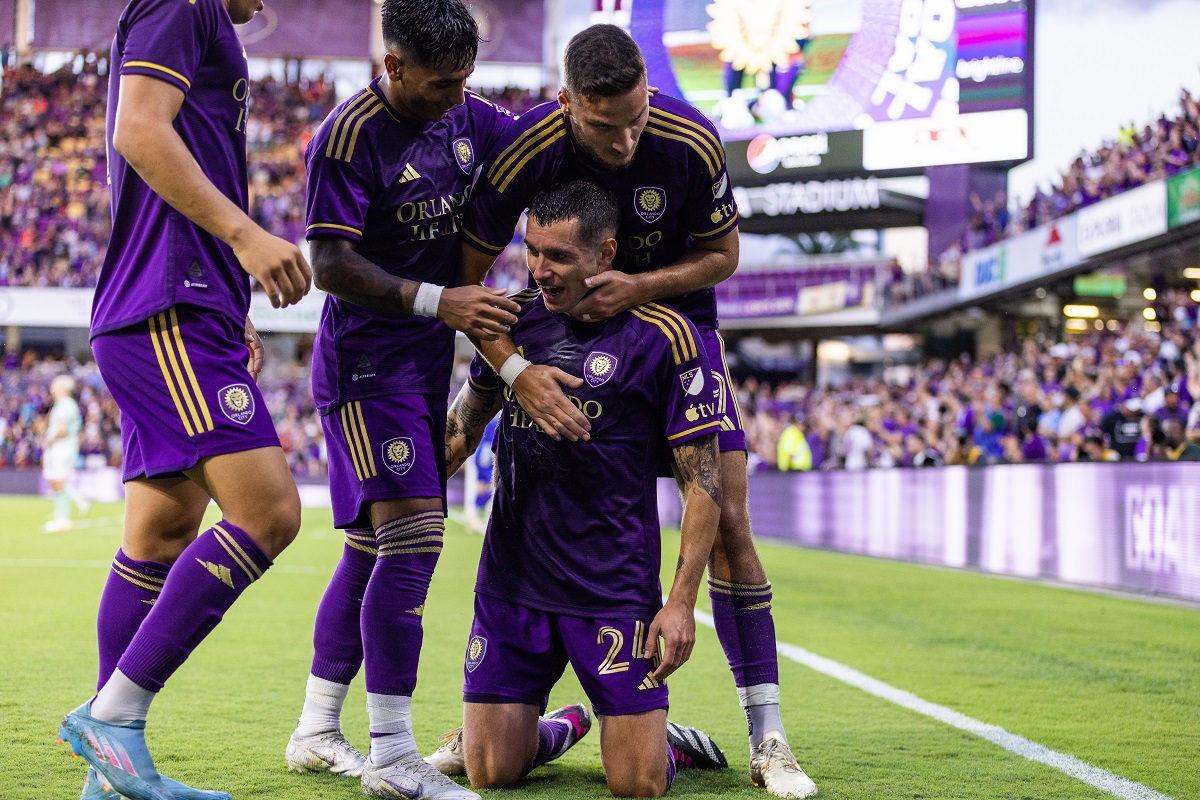 Orlando City returned home and once again goals were difficult to come by, which allowed the visitors to score late and take points home with them. The Lions were playing their second straight rivalry match and Atlanta United was ripe for the picking, but Orlando City could only muster one goal from Kyle Smith — getting the PawedCast bump from his appearance last week — and allowed an equalizer in the dying moments of the match. A point is OK but too many of these are feeling like losses.
We break down the Lions vs. Atlanta United and give our selections for Man of the Match. We also checked back to see how our predictions went and discussed Smith's MLS honor this week.
We switched gears and opened our mailbagbox, making a co-ed team consisting of Orlando City and Pride players, and talked a little music as well. Remember, if there's anything — and we do mean anything — you want us to address on the show, just ask us by tweeting it to us at @TheManeLand with the hashtag #AskTMLPC.
Finally, we discussed Orlando City B's 1-0 road win at Inter Miami II (courtesy of another Jack Lynn goal), a big international moment for Alejandro Granados, and more.
---
Here's how No. 348 went down:
0:15 – The hated Atlanta United came to town and stole two points at the end because the Five Stripes are like that.
12:54 – The mailbagbox and a five-star review to add to the pile.
25:00 – OCB took three more points out of DRV PNK Stadium to bring home to Orlando.
PawedCast Episode 347: Kyle Smith Interview, Orlando City's All-Time Best XI, Atlanta Preview, and More
Our exclusive interview with Orlando City defender Kyle Smith.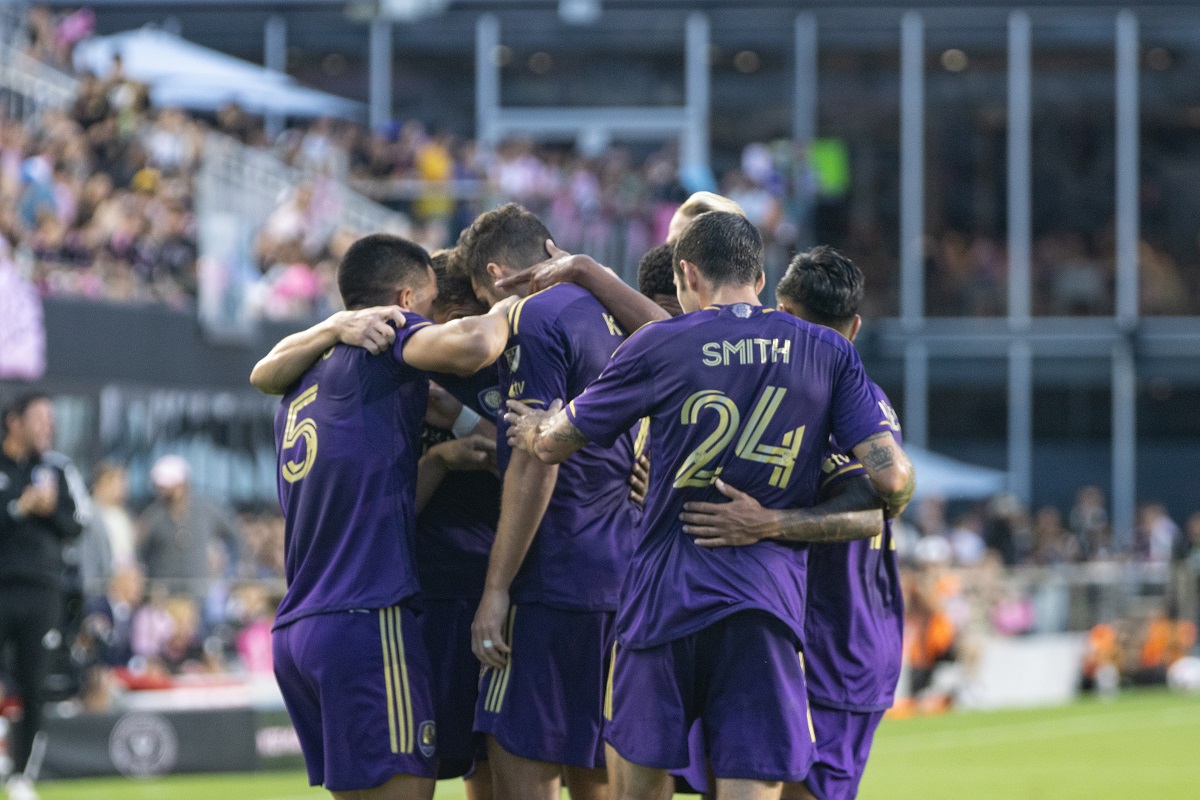 [Note: Apologies for the echoey sound on my mic on this episode (Dave and Kyle sound great). Apparently my mic switched to the built-in laptop mic without me noticing and that's on me. It sounds OK but not as good as usual.]
We're back with a second show in between rivalry matches and we're joined by Orlando City defender Kyle Smith! It's about darn time we had Kyle on the show and we're very thankful for his time.
Before our interview with Kyle, we updated some Orlando City news items and then had a breakout discussion from one of our mailbagbox questions. We selected our Bext XI from Orlando City's history. There were some difficult decisons, but honestly, we felt like most of the spots were pretty easy to pick.
After that, Kyle jumped on with us to patiently answer multiple questions about whether he is, in fact, an accountant or wants to become one. On more topical pursuits, we asked Kyle his approach from week to week when he's not sure which side of the field he'll be playing on or even what position he might play. He also told us who his most difficult opponent in MLS has been, as well as what it's like to face former Orlando City teammates when they move on to another team.
We then shifted back to the mailbagbox for some questions that didn't require quite so much research and thought, and enjoyed a couple more questions that were embedded in a five-star review on Apple podcasts.
Remember, if there's anything — and we do mean anything — you want us to address on the show, just ask us by tweeting it to us at @TheManeLand with the hashtag #AskTMLPC.
Finally, we discussed this weekend's game as Orlando City hosts Atlanta United, giving our key matchups and our score prediction for another Southeast Showdown between the two bordering states.
---
Here's how No. 347 went down:
0:15 – Who made the cut on our all-time Orlando City Best XI and how many of them are currently on the roster?
22:33 – Orlando City defender Kyle Smith jumps on with us and we chat about nicknames and some soccer stuff.
38:27 – Back to the mailbagbox and our preview of the Atlanta match.