Orlando City vs. Colorado Rapids: Player Grades and Man of the Match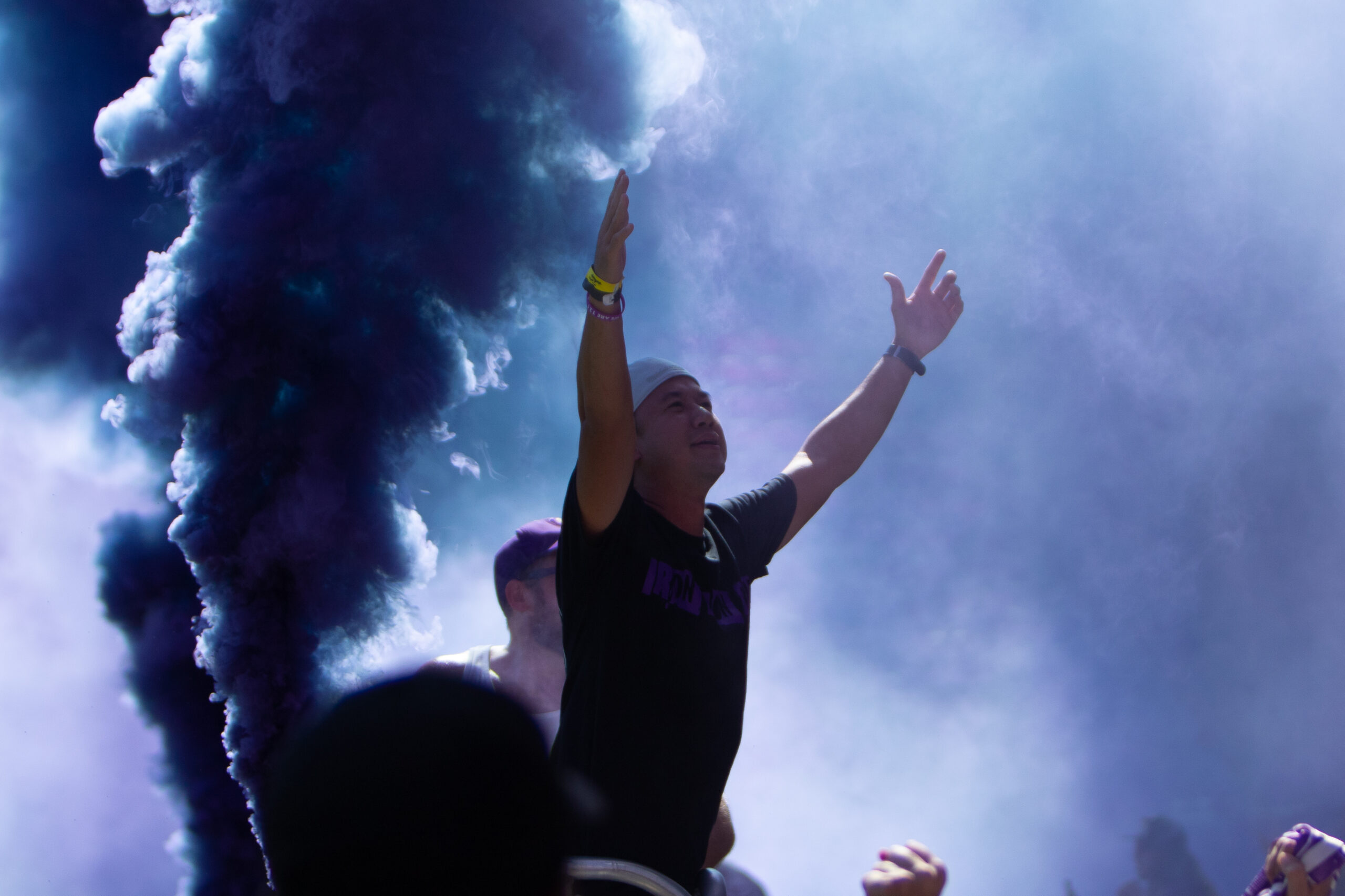 Orlando City gained a hard-fought road point, drawing the Colorado Rapids 1-1 Wednesday night. Facundo Torres gave the Lions the lead in the 22nd minute, but Gyasi Zardes equalized in the 65th minute. If not for some excellent goalkeeping by Pedro Gallese, it could've been a multi-goal loss. Regardless, Orlando City will be happy to get out with a point.
Here's a look at how the Lions did individually.
Starters
GK, Pedro Gallese, 8 (MotM) — Gallese had arguably his best game of the season in this one. The Peruvian international had six saves on the night and four were absolutely spectacular. Without Gallese's heroics, not only would the Lions have lost, they would've lost by multiple goals. But the goalkeeper kept his team in the game and allowed them to claim what could be a valuable point.
D, Kyle Smith, 5 — Smith had a difficult night defending Sam Nicholson and Michael Barrios. The left back allowed too much space too often and had trouble keeping up with the midfielders. Defensively, Smith ended the game with three tackles, three clearances, two blocks, and one interception. Going forward, he completed 75.9% of his 29 passes and had one key pass. He also completed a team high seven of his eight long balls out of the back. He did have a nice long throw that led to Torres' goal. But allowing multiple key balls into the box, including for the equalizing goal, is what will be remembered from Smith in this game.
D, Robin Jansson, 6.5 — It wasn't a great game by Jansson but it wasn't a bad game either. The central defenders allowed Zardes behind too many times. It was Jansson allowing him through at the end of the game that forced Gallese into one of his great saves. The Swede had three tackles, one interception, two blocked shots, and one clearance. Offensively, he completed 86.4% of his 44 passes, one of which was a key pass, and five of his 10 long balls. In the final third, he recorded two off-target shots (one was blocked).
D, Antonio Carlos, 6 — Similar to Jansson, Carlos had a decent game but allowed Zardes behind too often. The main difference between the two defenders is that Carlos' mistake resulted in a goal. Carlos did pick up the run through the middle, but he didn't get ball side, allowing Zardes to get to the ball first and flick it past Gallese. He finished the game with one tackle, two interceptions, two blocked shots, and a team leading seven clearances. He completed 88.1% of his 59 passes, including one key pass, and completed three of his seven long balls. Additionally, he took one shot but it was off target.
D, Ruan, 5 — Like Smith, Ruan didn't have his best game in Colorado. He was lucky not to be at fault for a goal in the 29th minute, when he left Jonathan Lewis wide open and wasn't marking anyone in the attack. Fortunately, Lewis' shot hit the post. Defensively, Ruan ended the game with one tackle and one clearance. He completed 81% of his 21 passes and didn't have any key distributions.
MF, Benji Michel, 5.5  — This game showed the good and bad of Michel. In the opening minutes, the midfielder made a nice move to get past the defender and put a shot on target. While it wasn't very dangerous for William Yarbrough, it made the goalkeeper make a save. However, bad Benji showed up in the 60th minute. After being sent through by Tesho Akindele, Michel either played a bad shot or bad pass to the back post that went out for a goal kick. That was the opportunity Orlando needed to convert to double the lead. Instead, moments later, the game was tied. Michel completed 80% of his 15 passes in this game and had one key pass. He took three shots, one of which was on target, and drew three fouls. Defensively, he contributed an interception and two clearances.
MF, Cesar Araujo, 6.5— Araujo quietly had a solid night for the Lions. The defensive midfielder led the team with six tackles, adding to his two clearances, one interception, and one blocked shot. He completed 88.6% of his 44 passes but didn't have any key passes. However, he completed four of his six long balls and drew two fouls.
MF, Junior Urso, 6 — Urso wore the armband for this game in place of Mauricio Pereyra, who had most of the night off. He had 41 touches in the midfield and completed 92.6% of his 27 passes, none of which were key passes. He took two shots and put one on target. Urso also helped out defensively with a pair of tackles and drew four fouls while fouling twice.
MF, Facundo Torres, 6.5 — This was one of Torres' better games since joining the club at the beginning of the season. His biggest contribution was his 22nd minute goal, in which he slammed a touch from Alexandre Pato under the crossbar for the opener. Apart from the goal, Torres completed 76.9% of his 26 attacking passes and had one key pass. The goal was one of two shots he took and the only one that was on target. He completed three dribbles in the game and drew four fouls, tied for the team lead.
MF, Alexandre Pato, 5.5 — Pato was better in this game than he's been in recent weeks, actually putting a shot on target. He was credited with assisting the goal by Torres, but it was a lucky assist as it was a bad touch and Torres just happened to be in the right place to avoid a turnover. Pato only completed 57.1% of his seven passes but did have three key passes, a team high. His four crosses were second on the team in this game but only one of them was accurate.
F, Tesho Akindele, 5.5 — Akindele isn't the goal-scoring type of forward for Orlando City and wasn't one Wednesday night. He completed 69.2% of his 13 passes, but had one key pass on the flick to Michel that should've resulted in a great opportunity. However, that was his one real contribution to the game as he took only one shot and it was off target.
Substitutes
MF, Mauricio Pereyra (56'), 5.5 — The Lions' captain got most of the day off, only playing the last 34 minutes. He completed 93.8% of his 16 passes and had one key pass. He also led the team with five crosses, but none of them were on target. Pereyra didn't take any successful dribbles after coming on and was dispossessed a team-leading three times.
D, Rodrigo Schlegel (71'), 6 — Schlegel came on with 19 minutes to go as Oscar Pareja decided to go to a back five. While the Lions were looking to claim a point, this was also probably because of the poor defending by Smith and Ruan. Schlegel didn't have any defensive stats, but completed 77.8% of nine passes and had one key pass going forward. He also had a run that drew a foul and set up an opportunity for the Lions late.
D, Michael Halliday (78'), 5 — Halliday came on for Ruan with 12 minutes to go and didn't have much of an impact. He didn't have any defensive plays and only had 10 touches on the ball. He completed 71.4% of his seven passes and had one off-target cross. His last three passes were particularly poor, with one putting Pereyra in a bad spot and two wasting potential opportunities in the attack to grab a late winner.
MF, Andres Perea (78'), N/A — During the same window in which Halliday came on, Perea replaced Torres in a defensive move. The midfielder only touched the ball five times and completed three of his five passes. Other than that, Perea didn't have any impact on the game.
---
That's how I saw Orlando City's individual performances in the team's 1-1 draw with Colorado. Let us know how you saw the game in the comments and don't forget to vote for your Man of the Match below.
Polling Closed
| | |
| --- | --- |
| Player | Votes |
| Pedro Gallese | 56 |
| Facundo Torres | 4 |
| Robin Jansson | 0 |
| Cesar Araujo | 0 |
| Other (Let us know in the comments) | 0 |
Lion Links: 5/29/23
Pareja disappointed with draw, Julie Doyle returns from injury, OCB hosts Red Bulls II, and more.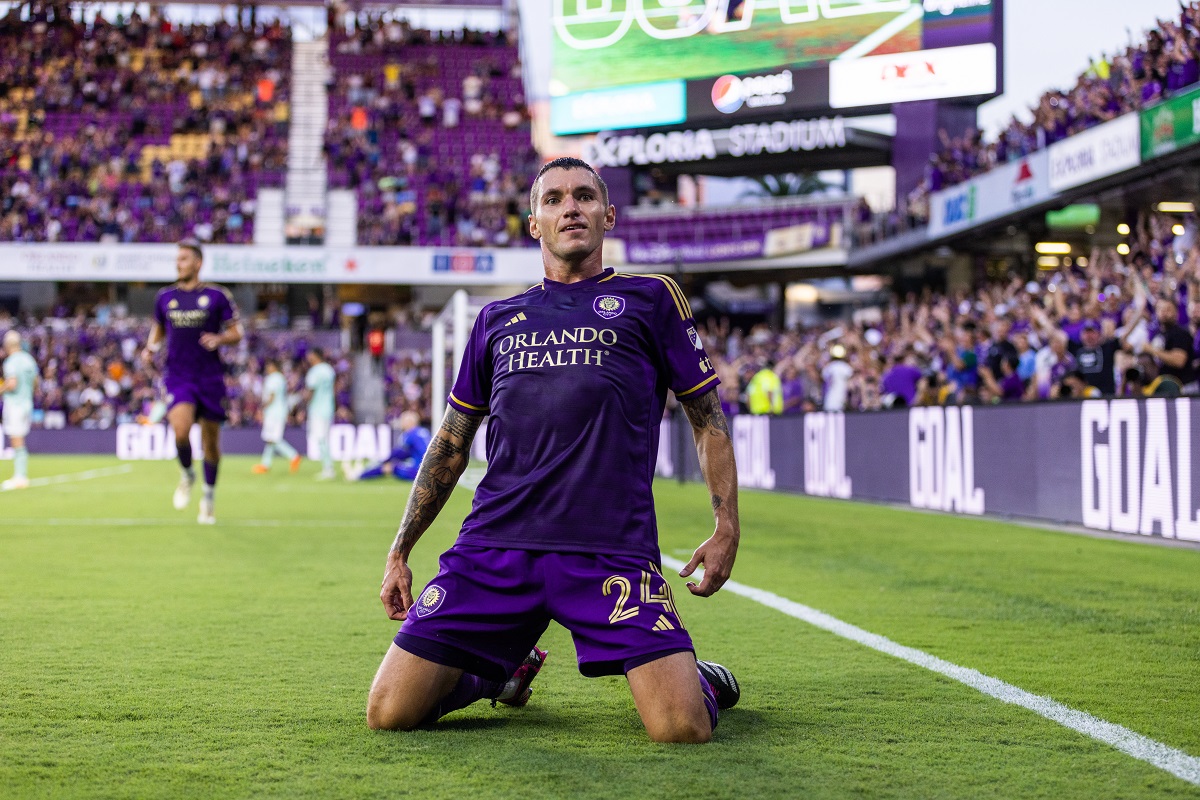 Happy Memorial Day, Mane Landers! There is a whole lot of soccer to cover today, following a weekend full of news, including your local teams in purple having matches, although not the results we wanted with the Lions allowing a late goal to draw 1-1 and the Pride falling in Chicago. The English Premier League came to an exciting close Sunday. The Young Lions have a match of their own tonight. So, while Mondays can often bring the work week blues (for those who don't have today off, anyway), at least you have a whole lot of soccer reading to get you up and at it this week.
But before we dive all the way in, please join me in wishing former Orlando City defender and current Orlando Pride Head Coach Seb Hines a happy birthday. Now, let's get down to it in the links!
Oscar Pareja Disappointed for Fans
Following the Lions late draw on Saturday night, Orlando City Head Coach Oscar Pareja showed some strong feelings towards the disappointing result. He said the team has to do better for its supporters and grind out wins after good performances.
"I have to say that we played well today and I want to congratulate that group of players that pushed that match and that energy. That's the team that we want to see. The other part is the frustration of giving up another goal at the end and not walking away with the three points. At that part, the equation gets through things, soccer, fútbol, concentration, many things. But we want to see that team more often and we want to see that energy more often. We want to see that Orlando City. And to our fans, that support deserves much, much more."
Check out the full post game press conference, which also featured interviews with goal scorer Kyle Smith and Orlando City defensive midfielder Wilder Cartagena.
Pride's Loss Mars Doyle's Return to the Pitch
The Orlando Pride dominated play but could not score on Saturday night, and that led to the end of the club's four-game unbeaten run. With her start, Marta tied former teammates Ashlyn Harris and Toni Pressley for most regular-season appearances in Pride history with her 81st league match. Meanwhile, forward Julie Doyle also made her return to the field as a second-half substitute. Doyle had not played since the beginning of April due to an ankle injury. Head Coach Seb Hines said he was disappointed with the result but glad to see Doyle return to the lineup. Here's what Hines had to say about Doyle:
"She's an exciting player, she's always active. We felt like it was the right time to bring her in, chasing the goal. She's always on the move, making defenders defend and it's nice to have another attacking option come off the bench, along with Ally Watt and Summer Yates. It just shows that we were being more aggressive towards the end again to try and get ourselves back in it. We felt that with the likes of Julie and Ally, Adriana, Marta, and Summer, we had an opportunity to get back in the game and ultimately win the game at the end, but we fell a little bit short. I can't fault the players' efforts. They put a lot into it, they're working extremely hard and we have to just keep going and look forward to the next game away at Houston."
Orlando City B Hosts New York Red Bulls II
The Young Lions of OCB are ready to host the Young Red Bulls tonight at Osceola Heritage Park. Leading the way for the team is forward Jack Lynn in red-hot form. Lynn has found the back of the net three times in the last two matches, with a game winner against intrastate rivals Inter Miami CF II on Thursday night. Lynn now leads the Young Lions in goals scored this campaign, with five in 2023, and has 20 goals total in his MLS NEXT Pro career. OCB will look to maintain its unbeaten record at home this season tonight, entering the match with a 3-0-2 record at Osceola County Stadium.
Premier League Relegation Battle
Heading into Matchday 38 of the English Premier League campaign, one team was already sure of its fate regarding relegation. Southampton was a good distance behind Leicester City and Leeds United, but both of those clubs had a chance to jump Everton in the standings. Southampton didn't go quietly into the night though, as the team played to a 4-4 draw against Liverpool. Ultimately, Leicester City and Leeds United were relegated from the EPL on the final day of the season after Everton ensured its own survival with a narrow victory on Sunday. Leicester City fought to a 2-1 victory over West Ham United, while Leeds suffered a 4-1 defeat to Tottenham Hotspur. Everton extended its unbroken 69-year tenure in the English top flight as midfielder Abdoulaye Doucoure's stunning strike earned the Toffees a 1-0 victory over Bournemouth as they avoided relegation on the final day of the season.
Free Kicks
---
I hope you have a great week, Mane Landers. Do something special for someone today. And, best of luck to the Young Lions tonight. Vamos Orlando!
Orlando City vs. Atlanta United: Player Grades and Man of the Match
How did your favorite Lions individually perform in Orlando City's 1-1 draw against Atlanta United?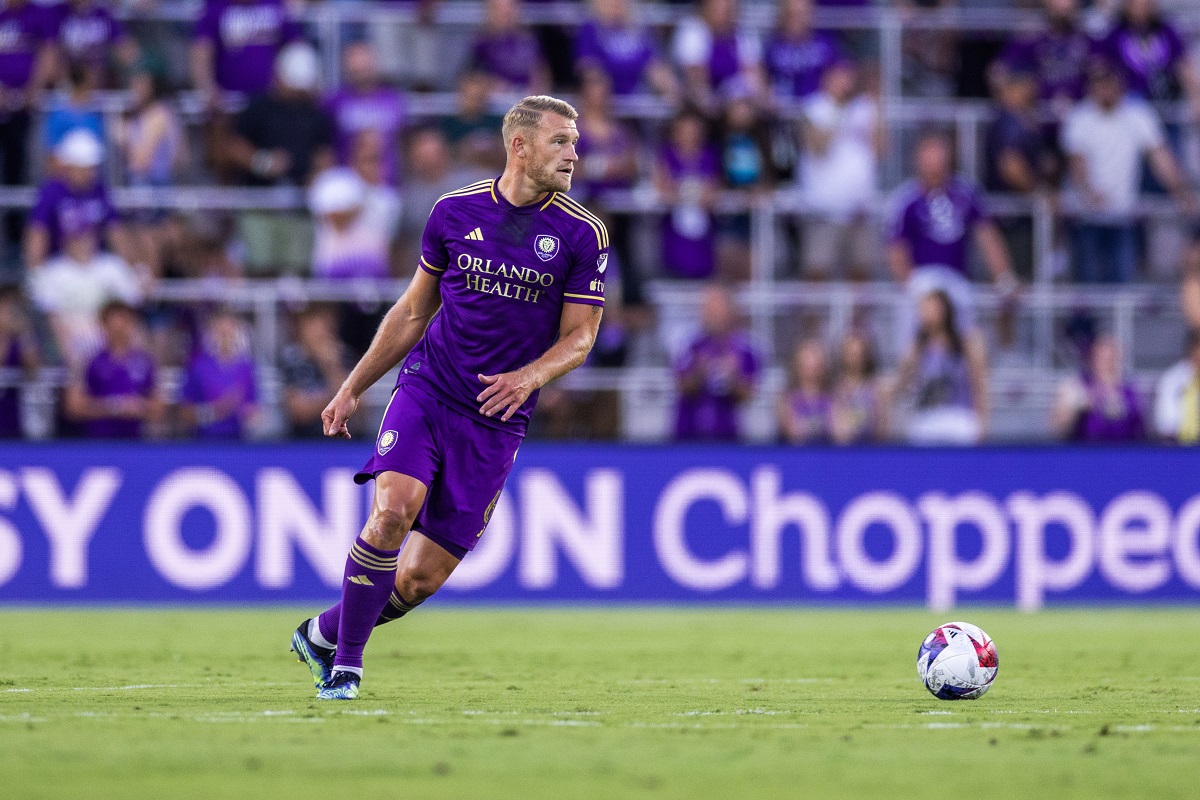 Orlando City closed out a busy May with a frustrating 1-1 draw against Atlanta United at Exploria Stadium. The Lions played well throughout the match, but couldn't double their lead and paid the price yet again, as Atlanta scored a late equalizer to leave Orlando with a point. Here's how each Lion individually performed in this rivalry match.
Starters
GK, Pedro Gallese, 6.5 — Gallese didn't have much to do until the 86th minute, when he pushed a deflected shot out for a corner. El Pulpo made a superb save on Matheus Rossetto's low shot from the corner kick, but couldn't get a hand on Tyler Wolff's strike after the rebound fell to him. His distribution was good, as he was accurate on four of his seven long balls and 81.6% of his 16 passes.
D, Rafael Santos, 6 — His passing needed to be a bit better. Completing 78.3% of his 46 passes isn't bad, but there were a few turnovers from him that mirrored his mistake last week. Only two of his seven crosses were accurate, but the misses weren't egregious and many were still delivered into good areas that were difficult to defend. Santos was accurate on three of his seven long balls as well. Atlanta wasn't able to get too much going when attacking his side of the field, and he finished with two tackles and a blocked shot.
D, Robin Jansson, 7.5 (MotM) — The Beefy Swede was extra beefy in this one. Jansson was tasked with keeping Giorgos Giakoumakis quiet and did well marking him to prevent him from taking a shot for just the second match this season. Jansson had two tackles, two clearances, an interception, and blocked a shot from Thiago Almada. On the attacking side of things, Jansson was accurate on seven of his 11 long balls and had 35 passes at an 82.9% success rate. The center back was a major reason why the league-leading offense didn't manage a shot on target until late in the match.
D, Antonio Carlos, 7 — Carlos was a force to be reckoned with in the air, as he won three of his four aerial duels and led the Lions with six clearances. While an early yellow card limited how physically he played, it didn't stop his effectiveness when dealing with Atlanta's attack. He had an opportunity to score early on off of a free kick, with Mauricio Pereyra finding him crashing the far post. Carlos got to it with clean contact, but the header was directly at Brad Guzan. His other shot was a header from a corner kick, but it was sent off target. The Brazilian center back was successful on 88.9% of his 36 passes and was accurate on four of his eight long balls. His next yellow card will result in a suspension for accumulation.
D, Kyle Smith, 7 — The right back scored his first goal of the year and fourth in MLS by being in a great position to bury a rebound from Facundo Torres' shot. Smith was all alone at the far post after a series of passes and a blocked shot and smashed the ball between Brad Guzan's legs before the goalkeeper could close them. He had another shot after Torres laid the ball off to him in the box, but his strike was blocked. Derrick Etienne beat him a couple of times and he wasn't able to get a body on Tyler Wolff on the equalizer, but he was defensively sound for most of the match. Smith came up with four clearances, an interception, and a huge tackle against Almada late in the match. He also won both of his aerial duels. The 31-year-old completed all but two of his 30 passes for a great 93.3% success rate as well. Although his only cross of the match didn't find its target, both of his long balls did.
MF, Cesar Araujo, 6.5 — The 22-year-old was composed in this rivalry match and did well to connect Orlando's attack and defense. He was fairly active on offense, particularly on the right wing alongside Torres in the second half. Araujo recorded a pair of key passes and didn't miss by much with a swerving shot from range. Defensively, he chipped in with two tackles and blocked a shot. The Uruguayan had 42 passes at an 83.3% success rate and one of his two long balls found its mark. It was another solid outing from Araujo in his 11th consecutive match playing all 90 minutes.
MF, Wilder Cartagena, 6.5 — The Peruvian midfielder led the Lions with five tackles, taking advantage of the pressure his teammates applied to win the ball and get it to Orlando's playmakers. Cartagena also only committed one foul while doing so. He led the Lions with 54 passes, completing them at a great 92.6% success rate, and was accurate on two of his three long balls. Both of his shots were from outside the box, with one blocked and the other sent high and wide of goal. Cartagena made a few great passes, but a few disappointing ones that could have spelled danger as well.
MF, Ivan Angulo, 6.5 — The winger did well to help create Orlando's first goal, beating his man and making the cutback pass to kickstart the pinballing in the box that led to Smith's goal. It was nice to see some fruit from Angulo's efforts on the left wing, as he used his speed and skill to surge into the box and earn set pieces. He wasn't as clinical as he should be in the attack, taking no shots, making no key passes, and sending his only cross out of bounds. Although he was successful on all four of his dribbles, he also had six unstable touches and 28 passes at an 82.1% success rate. While he didn't have any defensive stats, he was quick to collect loose balls or put a body on Atlanta players. He did well in this match for the most part, but made some mistakes and couldn't capitalize on some of the chances he created.
MF, Facundo Torres, 7 — He wasn't credited with an assist, but his shot in the box was deflected and fell for Smith to put away. It was his second shot of the match, with his other effort sent just over the crossbar. Torres also had two key passes and was successful on 83% of his 53 passes. Neither of his two crosses were successful, but both of his long balls were. His preference for his left foot continues to limit him, as defenders know he will cut back towards the middle. Still, Torres did well creating space for his teammates and was at his best when he had a fellow Lion making a run to his right or behind him. He led the Lions with 79 touches, completed six of his 12 attempted dribbles, and was fouled three times. Torres helped fuel Orlando's press and he had a tackle and an interception in this one.
MF, Mauricio Pereyra, 7 — Orlando's captain didn't show many signs of rust in his first start since April 22. Although he finished with 27 passes at just a 74.1% success rate and was accurate on just one of his four crosses, Pereyra was sharp and daring throughout the match. He was successful on six of his seven long balls to really stretch Atlanta's defense. He did the dirty work in Orlando's first goal, springing Angulo forward and then finding a good position for the return pass so he could slip the ball in for Kara. The 33-year-old also won a crucial race against Almada, snuffing out a counter attack and quickly turning the tables with a pinpoint long ball. His lone shot of the match had to be taken quickly right in front of goal and Guzan made the save. Defensively, he helped apply pressure and made a pair of tackles.
F, Ercan Kara, 6 — He wasn't able to score, but still did well spearheading Orlando's attack. The Austrian forward had two shots, putting one on target that required a good save from Guzan and having the other blocked. Kara contributed two key passes as well. He had 17 touches in 72 minutes of action and completed all but one of his seven passes. Atlanta had him in its sights, marking him well and fouling him three times in a physical match. On Orlando's goal, he cycled the ball into the path of Torres for him to get a shot off.
Substitutes
MF, Martin Ojeda (63′), 6.5 — Ojeda came on for Pereyra in the second half and helped keep Orlando's offense moving. He had a key pass and his only shot of the match was a venomous strike from outside the box that forced a save from Guzan for a corner. Ojeda completed seven of his 10 passes and one of his three crosses. Defensively, he helped out with two tackles. Ultimately, he wasn't able to find that insurance goal for Orlando, but looked dangerous with the ball at his feet.
F, Duncan McGuire (72′), 6 — The rookie subbed in for Kara and had good vision to set up a nice shot for Araujo. It was his only key pass and his best chance to score came a few minutes earlier with a cross into the box he couldn't get on the end of before Atlanta cleared it. McGuire had six touches, completed all three of his passes, and had a clearance.
F, Ramiro Enrique (87′), N/A — The forward made another brief appearance, coming on late to give the Lions another attacker to chase a winning goal. Enrique only had two touches, completed his one pass, and was successful on a dribble.
---
That's how I saw each performance from the Lions in their 1-1 draw at home to Atlanta United. It was a frustrating result, but many Lions had positive performances. Who was your Man of the Match? Make sure to vote in our poll and let us know what you think in the comments!
Orlando City vs. Atlanta United: Five Takeaways
Here's what we learned from Orlando City's 1-1 draw vs. Atlanta United.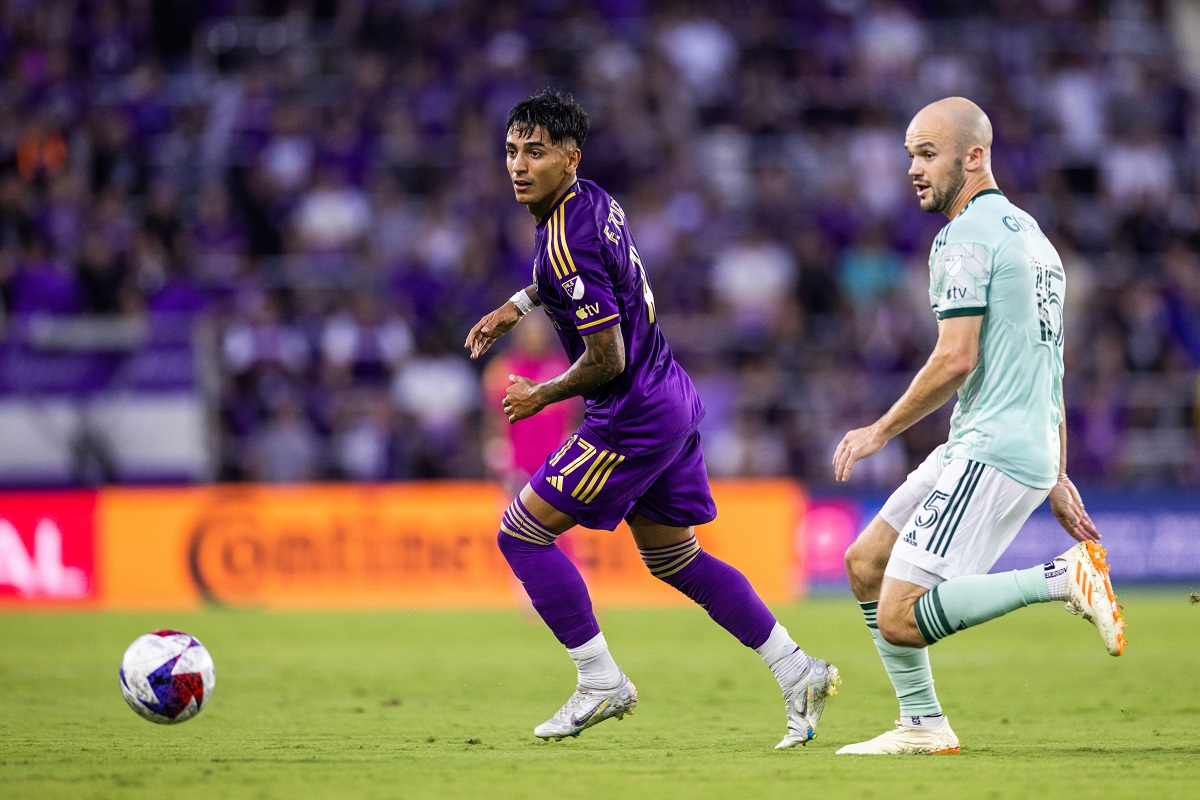 Orlando faced off against local rival Atlanta United in the friendly confines of Exploria Stadium on Saturday night but a late goal conceded for the second time in as many home games led to two dropped points in a 1-1 draw. What can we takeaway from sharing points at home against a bitter rival?
Playing with Purpose
For a good majority of the first half and even into the second, the Lions' tactics and drive seemed to connect from the back line to the forwards in an aggressive attacking style. In the first 15 minutes, Orlando dominated the ball and possession, but the Lions didn't start to generate chances until after the first 20 minutes had gone. And while they ultimately did not come away with results to show for their aggression, the effort to come out on the front foot was not in vain and eventually led to Orlando's first goal of the match. It also continued a coaching trend over the last several matches that demonstrated the team's ability to dictate the pace of play as opposed to being forced to be reactionary.
Defense Delivers Again
For the second week in a row, Orlando City benefited from a goal from the back line. Instead of a screamer from Rafael Santos, as was the case last week against Miami, this week, Orlando City found its first goal from defender Kyle Smith. It was Smith's first goal of the year and came in the 30th minute at the end of a team wide effort to put pressure on the goal. Finding the back of the net for defensive players has become a welcome trend over the last two weekends and spreading out the goals and getting them from less likely sources can only help the club moving forward.
Smith's Travels
Although he played fullback according to the lineup sheet, Smith essentially played in the midfield against Atlanta. His work helped Orlando boss the middle of the pitch throughout the first half and much of the second, preventing Atlanta from building momentum in its attack. Smith's position on the pitch was often inverted, playing where one might normally expect to see Facundo Torres. He did an excellent job of helping win the ball back and getting into spaces that Atlanta wanted to play into. It also helped create space down the right for Torres. It was an unusual game plan but it worked well and Smith did a fine job in playing his role.
Captain Back in the Fray
Orlando City captain Mauricio Pereyra rejoined the starting 11 for the first time in several weeks and he contributed one shot that was unfortunately deflected right into Brad Guzan's hands. He passed well and even helped defensively with two successful tackles — one of which was a vital one to dispossess Thiago Almada in transition. While it may take a few matches to fully reintegrate the maestro back into the attack, it's apparent that Pereyra's ability to pull the strings helps drive the attack. The team needs its captain to be on the field as he unlocks more options in the attack, but more importantly, it will need to see a defensive effort throughout the remainder of the year like the captain registered on Saturday.
Failure to Launch
For the third time in three matches, Orlando City has taken an early lead. In two out of those three matches, the Lions only have two points to show for their efforts. To make matters worse, two of those three results came at home. In their last three matches, the Lions have mustered five points from a potential nine that they held in hand before coughing up late results against New York City FC and Atlanta United. Despite continuing to climb the standings with a draw, Orlando City is dangerously close to creating a habit which its season may not recover from…good teams cover at home, and great teams secure all three points. While a draw against a team who is ahead in the table isn't the worst result in the world, being able to score a win against both main rivals one week apart would have been so…so…so much sweeter.
---
Those were my big takeaways from a match that felt like it slipped through the Lions' fingers. What were your most important moments of the match? Let us know in the comments below.