Orlando City vs. Toronto FC: Player Grades and Man of the Match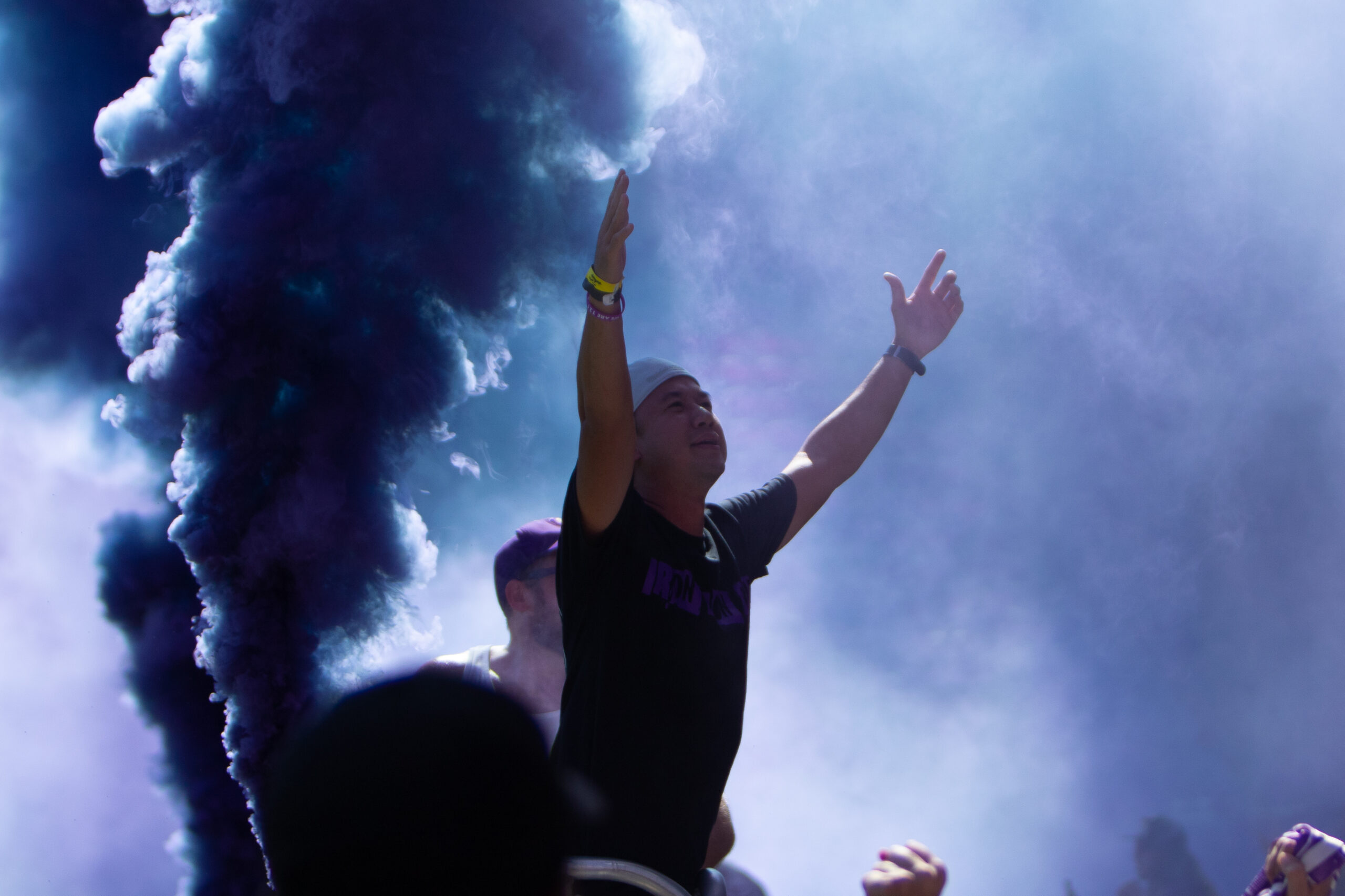 Orlando City defeated Toronto FC 4-0 at Exploria Stadium on Saturday night. It was a dominating performance from the Lions heading into the international break. Earning all three points at home was a big help as Orlando City is looking to make the playoffs for a third season in a row. It was also the most goals scored by the Lions during the 2022 regular season.
Let's look at how the Lions performed individually in the win.
Starters
GK, Pedro Gallese, 6.5 — El Pulpo didn't have a lot to do on the night since Toronto only took 11 shots, and only three of those were on target. His toughest challenge of the night came on a reaction save in the 88th minute. This was Gallese's ninth clean sheet in the regular season, and his first since the 1-0 over New York Red Bulls on Aug. 13.
D, Joao Moutinho, 6 — It was another solid outing from Moutinho. On defense, he made two tackles, three clearances, and committed two fouls. He stood up former Lion Richie Laryea in the 61st minute, taking the ball right off his foot. He did receive a yellow card in the 38th minute for a hand to the face as he tried to create some separation. Moutinho sent in six crosses on the night with the one in the 48th minute resulting in an own goal by Lukas MacNaughton.
D, Rodrigo Schlegel, 6.5 — Schlegel showed why he's the best backup center back in MLS. He had two tackles, seven clearances, and one blocked shot. He passed the ball at an impressive 91.7% rate and completed five of eight long balls on the night. Long balls like those are something that Orlando City has missed with Robin Jansson out due to injury, so it was nice for Schlegel to provide that for the Lions.
D, Antonio Carlos, 6.5 — Carlos was determined to get into the attack against Toronto. He took two shots — one on target — and provided the nifty back heel pass to Facundo Torres that led to the first goal. He was his typical efficient self on defense with two tackles, six interceptions, and two clearances. He passed at an 84.4% rate and was successful on one of four long balls.
D, Ruan, 6 — Ruan was his typical self. He played pretty well in defense with one tackle, one interception, and one blocked shot in the 73rd minute that saved a goal. He attempted two crosses, one of which actually made it into the 6-yard box, though Kara wasn't able to do anything with it. He subbed off for Kyle Smith in the 80th minute.
MF, Wilder Cartagena, 6.5 — Cartagena did exactly what he was brought in to do — be an effective backup for César Araújo. He made three tackles and two interceptions on defense. He also got involved in the offense, taking one shot and making two key passes. He passed at an 88.9% rate and completed five of seven long balls. This was a very solid performance from the Peruvian.
MF, Mauricio Pereyra, 6.5 — The captain once again played a little deeper in the midfield providing more defense while still directing the offense. Defensively he made one tackle and had two interceptions. Offensively, he did not take any shots but did have two key passes, including a perfect through ball to Kara for Orlando City's second goal. He completed 84.4% of his passes, including five of five long balls. He was subbed off for Andres Perea in the 71st minute.
MF, Ivan Angulo, 8 (MotM) — From the start, Iván Angulo was all over the pitch on both offense and defense. Angulo led the team with five shots — two on target — and contributed two key passes. He had a team-high 92.6% passing rate on 27 passes, with one cross. He completed his only long ball, and his only through ball provided the assist on Tesho Akindele's goal. On defense, he made two interceptions, and on clearance. Most importantly, his work rate was outstanding. He was everywhere along the left side, and seemed to be completely in tune with Torres. He figured in three of the four goals, getting a primary assist on Akindele's, a secondary assist on Torres' opener, and his pass sent Moutinho to the end line on the play that resulted in the own goal. This was Angulo's best match so far as a Lion and as such it was deserving of our pick for Man of the Match.
MF, Junior Urso, 6.5 — The Bear put in his normal efficient shift. He sniffed out trouble in Toronto's half before it could develop. He had three dribbles and worked well with Pereyra and Torres in attack. His only shot was on target, but it was saved. He passed at an impressive 91.2% rate, with two key passes, and connected on three of his four long balls.
MF, Facundo Torres, 7.5 — Torres continued his run of good form scoring the first goal of the match in the 9th minute. After receiving the back heel pass from Carlos, he moved from the right side, along the top of the box, and finally smashed the ball inside the near post with his left foot. It was such a perfect shot that he froze Toronto keeper Quentin Westberg. As I mentioned, he and Angulo were seemingly reading each other's minds. He almost scored a brace on a pass from Angulo, but he hit the left post. To be especially fair, the angle on that shot wasn't great. He finished with three shots — one on target — and one key pass. He drew four fouls, and made one interception. He wasn't perfect, as he passed at an 81.2% rate, and had a giveaway in the 60th minute that was the result of poor communication with Urso. Regardless, this was another excellent performance from the Young Designated Player.
F, Ercan Kara, 6.5 — Kara showed what he can do when given proper service. His run on Pereyra's assist in the 22nd minute was perfectly timed and his finish was clinical. He almost added an assist when he chested the ball in the box to Angulo for shot that resulted in a corner kick rather than a goal. Kara's second shot was not on target and seems to have been an homage to Carlos Rivas, as it hit the Heineken sign. Kara actually assisted on the defensive end as well, making one interception. He was subbed off in the 71st minute for Benji Michel.
Substitutes
F, Benji Michel (71'), 5 — Michel only had six touches after coming on for Kara, and two of those were aerials he won. The other four touches were passes, but he only completed one of them. He probably should have won a free kick and a red card on Shane O'Neill for denial of a goal-scoring opportunity on a late potential breakaway but the foul wasn't given. The important thing is he didn't do any harm and helped the team see out the victory.
MF, Andrés Perea (71'), 6 — Perea was pretty active after he came on for Pereyra. He took two shots, including a header that went wide in the 95th minute. He passed at an 83.3% rate, with one key pass, and he completed one of two long balls. Defensively, he made four tackles, one interception, and committed two fouls. A very solid night for the young man.
D, Kyle Smith (80'), 5.5 — The Accountant didn't have any last-minute heroics in this match, and that is fine. The match was well in hand before he entered the match, and he helped see it out. Defensively, he made one tackle, one interception, and one clearance. Smith made one key pass — a good ball to Perea that was headed wide — and one cross.
F, Tesho Akindele (80'), 6.5 — Akindele scored his third goal of the season in the 84th minute to really emphasize how over the match was at that point. He made a nifty little move to run onto the pass from Angulo, and one-timed the ball inside the far post. Akindele also contributed a key pass.
MF, Nicholas Gioacchini (85'), N/A — Gioacchini came on late for Cartagena. He only had three touches, and passed at a 33.3% rate.
---
That's how I saw the individual performances for Orlando City in this Eastern Conference bout. Let us know how you saw the game in the comments and don't forget to vote on your Man of the Match.
Polling Closed
| | |
| --- | --- |
| Player | Votes |
| Facundo Torres | 17 |
| Ercan Kara | 0 |
| Ivan Angulo | 29 |
| Mauricio Pereyra | 0 |
| Other (Tell us in the comments below) | 0 |
Intelligence Report: Orlando City vs. Colorado Rapids
Familiarize yourself with the Colorado Rapids, courtesy of someone who knows them best.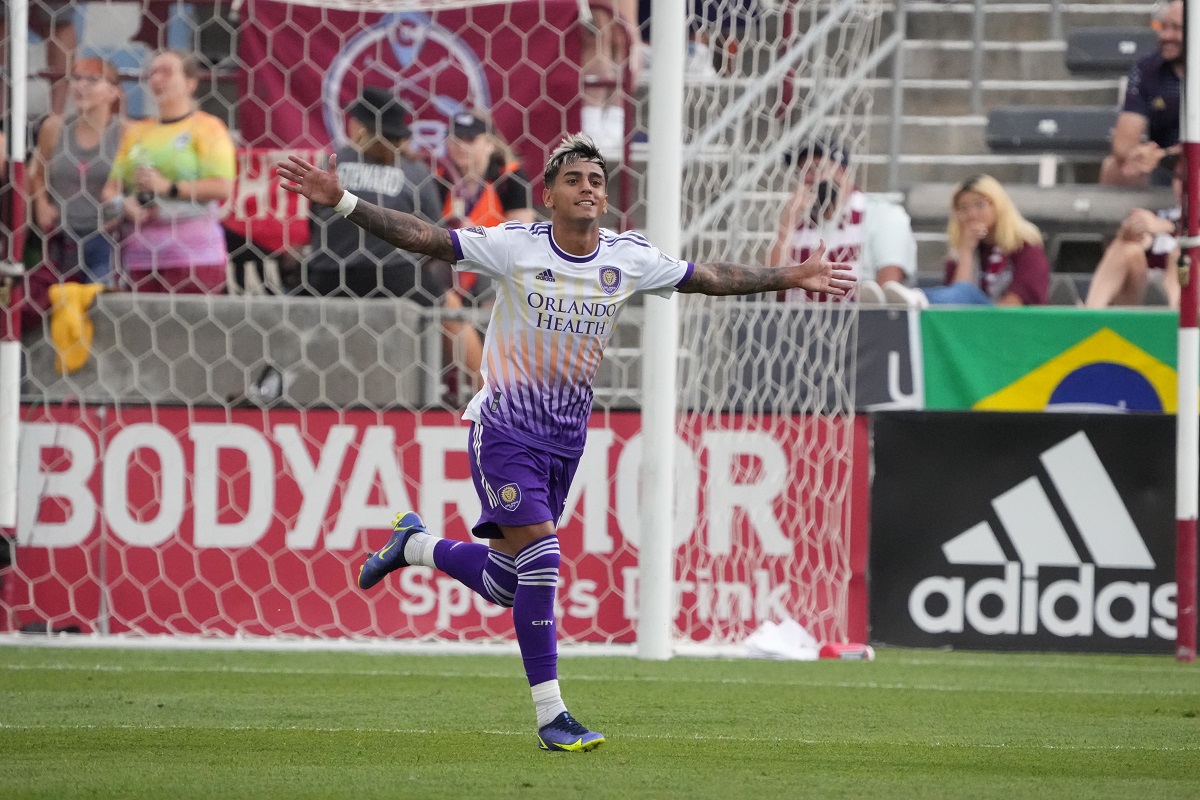 Another Orlando City game is almost upon us, as the Lions look to both extend their five-match unbeaten run and pick up two wins in a row. This week sees the Colorado Rapids come to town for the first home game of June.
A match with the Rapids means I spoke to Matt Pollard, of Burgundy Wave. That's another site that has gone independent and the folks over there are continuing to provide great coverage of the Rapids, so make sure to check them out!
What were some of the big incoming and outgoing transfers for the Rapids ahead of this season?
Matt Pollard: The three biggest incoming players in terms of expectations were Kévin Cabral, Connor Ronan, and Andreas Maxsø.
Cabral is probably the highest-risk, highest-reward signing when it comes to the Rapids going after distressed assets. So far, it hasn't panned out. He presses well, but that's about it. The same issues he had at LA Galaxy (getting called offside, not finishing) are present here in Colorado. The difference is, he's the focal point instead of the third player opposing defenses worry about.
Ronan and Maxsø have been great. Ronan was brought in to play alongside Jack Price. When Price went down for the season, Ronan stepped into the No. 6 role and adjusted well. He's tidy at the back, works hard off the ball, and is one of the better assist providers on the team. Maxsø has been good defensively in the air and good at emergency defending. The Rapids typically give up goals by making a series of small errors. Rarely is the Great Dane one of those players who makes a mistake on a goal.
It's hard to say if there were any significant departures from last year's team. Most fans weren't surprised or bummed out when Gyasi Zardes signed for Austin FC. The left back position has been an issue, so maybe Lucas Esteves. But he had some attitude issues and was hot headed. Robin Fraser's such a culture guy, he wasn't worth the headache.
It's been a difficult start to the season for Colorado, what has been the biggest reason for the team's struggles?
MP: Injuries. Injuries. Injuries. Price went down for the season in his second appearance. Diego Rubio has had three separate injuries. Maxsø was under concussion protocol for two games. I've lost count of how many players have had hamstring issues. As I've written about previously for Burgundy Wave, the infrastructure at Dick's (Sporting Goods Park) is showing its age. The team had a really bad stretch in March and April with practice fields and winter sticking around. They've missed key players. They've had limited depth. All while playing eight games in May. Hopefully a full week of training has them healthy and refocused for Saturday.
With plenty of games left to play and only sitting six points out of the play-in spots, the Rapids are far from dead and buried. What needs to happen for Colorado to turn the season around?
MP: Get healthy and get going offensively. Rubio is still their only reliable chance creator. All their goal scorers have been streaky. If Rubio comes back healthy and can give the Rapids the production he had last year (a club-record 16 goals and seven assists), that would be fantastic. Add in Cabral, Jonathan Lewis, and Braian Galván having a good finishing streak, and they could be ok. Orlando fans should be wary of Michael Barrios coming off the bench tomorrow. All 12 of his goals for the Rapids have come in the second half.
Are there any players who will be unavailable for selection due to call-ups, injuries, suspensions, etc? What is your projected starting lineup and score prediction?
MP: The injury report just came out and there are only four players on it. That's tied for the lowest of the season! Rubio is questionable, and Fraser's been really cautious with his key players coming back from injury. I can't see him getting more than 20 minutes Saturday. Moïse Bombito is suspended for a harsh second yellow against San Jose, so expect Lalas Abubakar to start at center back. Price is out, as mentioned previously. Max Alves is still removed from team activities as he's under investigation for participation in a sports gambling scheme in his native Brazil.
Marko Ilic; Danny Wilson, Andreas Maxsø, Lalas Abubakar; Sam Nicholson, Keegan Rosenberry; Connor Ronan, Bryan Acosta, Cole Bassett; Jonathan Lewis, Darren Yapi.
I think Orlando wins a tight, ugly game. Oscar Pareja knows how to poop-house the Rapids. 1-0, Facundo Torres scores. I do think we'll see one of the better performances from the Rapids of this winless stretch for what that's worth. 
---
Thank you to Matt for the excellent info and helping get us up to speed on the Rapids. Vamos Orlando!

Lion Links: 6/9/23
Orlando City gets ready for the Colorado Rapids, OCB faces FC Cincinnati 2 on Sunday, U-20 World Cup final is set, and more.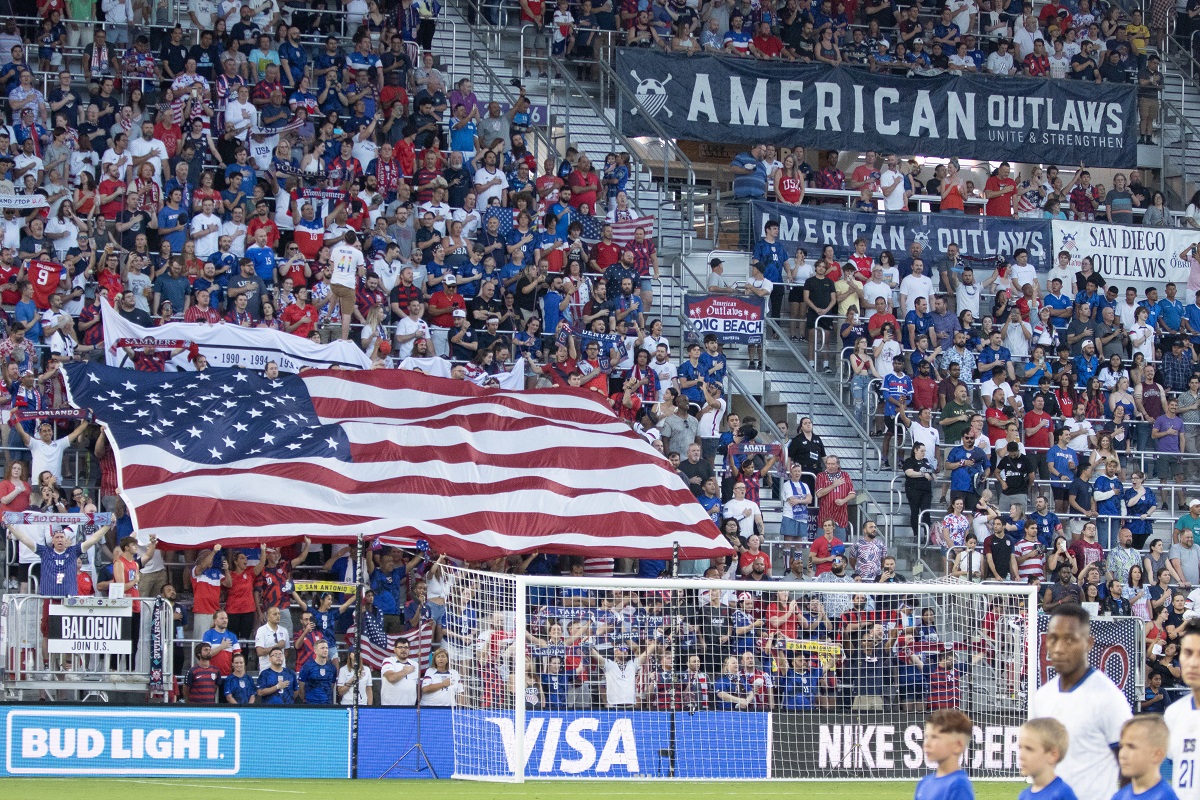 How's it going, Mane Landers? I hope this Friday finds you well as we gear up for a weekend filled to the brim with Orlando soccer. My friends are taking me out for teppanyaki and scorpion bowls tonight, so it should be a pretty nice day on my end. Hopefully your Friday goes smoothly as well. Now, let's dive into today's links from around the soccer world.
Orlando City Prepares for the Colorado Rapids
The Lions are on a five-game unbeaten run as they get ready for a home match tomorrow night against the Colorado Rapids. Facundo Torres scored twice in the team's 3-0 win over the New York Red Bulls last weekend. Hopefully he can keep the momentum rolling against a Colorado team that's allowed 25 goals this season and sits last in the league in points per game, with just two wins in 17 matches. Pedro Gallese also recorded his 26th clean sheet for Orlando in last week's win, and could make his 100th appearance as a Lion tomorrow night. The Lions will have to keep an eye on Irish midfielder Connor Ronan, who has six assists in his first season with the Rapids.
Orlando City B Aims to Bounce Back at Home
After a 3-0 defeat to Toronto FC II in Canada this past weekend, Orlando City B will look to right the ship on Sunday at home against FC Cincinnati 2. The Young Lions are unbeaten at home this season, winning four of their six games at Osceola Heritage Park. The last time these two teams played was in August of last year, with Cincy winning in the penalty shootout following a 2-2 draw. Although he didn't score in that match, OCB forward Jack Lynn scored three goals against Cincinnati last year and currently leads OCB with six goals this season. Sunday's match should be a good opportunity for OCB's offense to bounce back against a leaky Cincy defense.
USMNT Players Focused Despite Coaching Search
With European seasons over, American players who have been plying their trade abroad are back in the U.S. to prepare for the Concacaf Nations League and Gold Cup this month. The team will be coached by B.J. Callaghan in an interim capacity while the search for a head coach continues. Although not having a permanent head coach for these tournaments isn't ideal, Nashville SC center back Walker Zimmerman spoke on how the team still knows how to get the job done.
"We're a team that has a very strong team chemistry, strong culture within our group. And we know that for us, not much has changed right now," said Zimmerman. "We know the same principles, style of play, expectations, accountability – all those things are the same. So I think that's player-driven, to hold each other accountable to the standards that we've set over the past four years. BJ, he's on top of it. He's knowledgeable about what we want to do, how we're going to go about these games."
The roster includes many of the players who featured in the World Cup last year, but the striker position is one to watch due to the new faces involved. Folarin Balogun is with the team for the first time and it will be interesting to see how he measures up against Ricardo Pepi, Alex Zendejas, and Jesus Ferreira. We will get to see who spearheads the USMNT's attack next Thursday, when the Yanks take on Mexico in Las Vegas.
Italy and Uruguay Reach U-20 World Cup Final
Only two teams remain in the U-20 World Cup after Italy and Uruguay each won their semifinals. Uruguay, which beat the U.S. in the quarterfinals, beat Israel 1-0, thanks to a goal in the second half from Anderson Duarte. In Italy's semifinal against South Korea, Cesare Casadei's terrific tournament continued as he gave Italy the lead in the 14th minute. South Korea equalized soon after with a penalty kick, but 17-year-old forward Simone Pafundi scored a nice free kick to send Italy into the final.
The final will take place on Sunday at 5 p.m., with the third-place match set for 1:30 p.m. It will be Italy's first time playing in a U-20 World Cup final, while it will be Uruguay's third time after losing in 1997 and 2013.
Free Kicks
---
That's all I have for you today. Have a fantastic Friday and rest of your weekend!
Orlando City vs. Colorado Rapids: Three Keys to Victory
What does Orlando City need to do to earn all three points at home against the Rapids this Saturday night?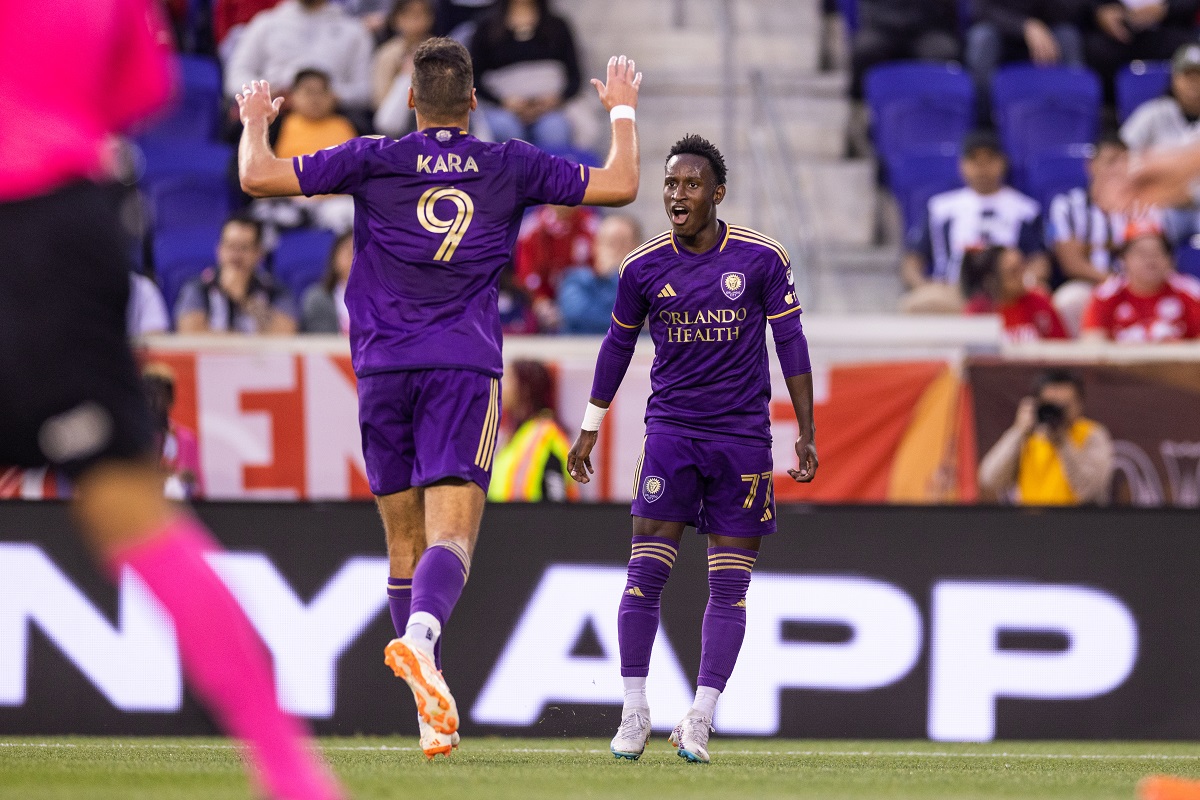 Orlando City is back home in Exploria Stadium and hosting the Colorado Rapids this Saturday night. The Lions are coming off a big road win over the New York Red Bulls, and will want to extend the five-match unbeaten streak. What does Orlando City need to do to secure all three points at home this weekend?
Survive the First Half
Colorado has been better in the first half of matches this season than in the second half. The Lions can expect the Rapids to come out strong, looking for an early goal. If Orlando City can play smart on defense, maintain possession, and limit Colorado's chances for the first 45 minutes, plus stoppage time, the odds of winning at home go up. 
I'm most worried about the first 15 minutes and the last five minutes of this half. It's going to be contingent upon the effective midfield pairing of Cesar Araujo and Wilder Cartagena to break down the Rapids' attack. Araujo was in training this week despite going off injured in the last match, indicating it wasn't that serious and he may be available. Cartagena has quietly been fantastic the last few matches, and there's no reason to think that won't continue. 
Behind that pair is another line of defense, including Robin Jansson and Antonio Carlos, that can clean up anything else that gets through. Carlos has mostly been great, although he's had a few less-than-stellar matches, and Jansson has been excellent. If Orlando City weathers the first half in good shape, I'll feel better about the Lions getting three points.
Ride the Hot Feet
Oscar Pareja has trotted out the same starting lineup the last couple of matches, and I don't expect he will mess with the success. After the last match, Ivan Angulo and Facundo Torres will be feeling pretty good, and we don't want those confidence-boosting performances to be wasted. There will be plenty of time to let them rest if they can help provide the team with a two-goal lead after the 60 minute mark.
The same goes for Ercan Kara. No he didn't have a goal last match, but that had more to do with dealing with the New York Red Bulls press than anything else. His last goal was three matches ago against Inter Miami, but he is putting the work in regardless, and I think he's primed to find the back of the net against Colorado.
Regardless of the scoreline, look for Pareja to bring on Martin Ojeda and Duncan McGuire to either put the match away or look for a positive result. Duncan can be a terror against a team that doesn't play well in the second half, and Ojeda seems due for a goal. He certainly isn't shy about taking chances, and eventually one of them is going to result in a goal.
Relax
Too many times in Orlando City history, the Lions have played a team on a winless streak — the Rapids haven't won in their last six matches — and been the team to let the opposition get back on track. The Lions are also riding a five-match undefeated streak heading into Saturday's match. It's the type of match that tends to worry scarred Orlando City supporters, and I have those bad thoughts and feelings as well. As Michael Scott said on The Office, "I'm not superstitious, but I am a little stitious." If Orlando City could not feed into that phenomenon, it would be great.
I think that sometimes the Lions want to give the home crowd a win so badly that they get nervous and end up pressing too hard, or trying to slip a pass into too tight of a window. When that happens, the natural flow of an offense that is looking better, passing better, and scoring goals will give the ball away cheaply. My suggestion is for the players is to just relax. Pretend it's a road match if necessary, but just keep calm and let the match develop naturally. 
---
That's what I'll be looking for this Saturday night from my seat in Exploria Stadium. Since I'll be down for this one, please make sure to say hello if you see me.