TML Staff Roundtable: 2023 Orlando City Preseason Thoughts
The staff weighs in on the season to come in advance of Oscar Pareja's fourth season in charge of the Lions.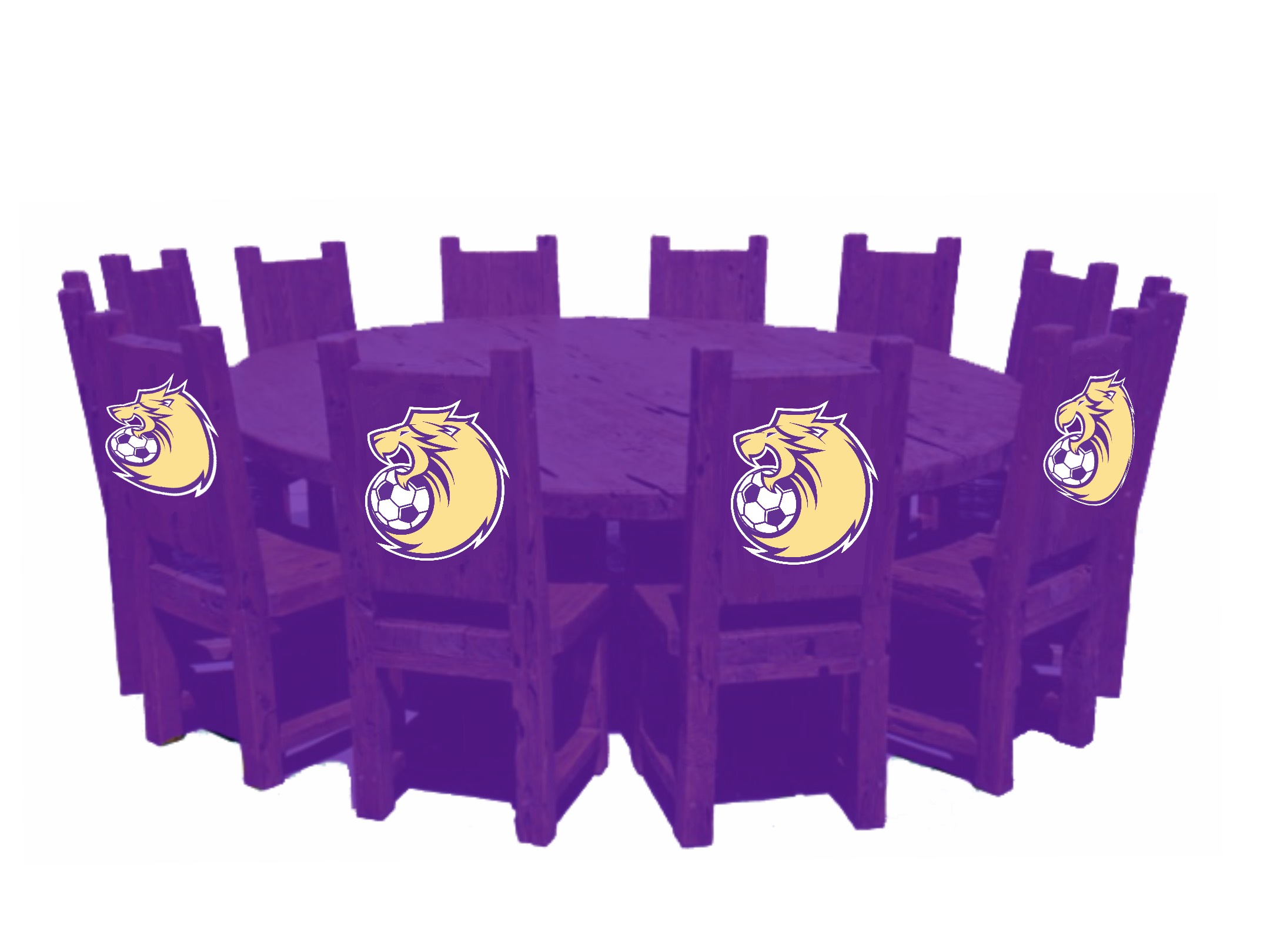 As we head into the 2023 MLS season this weekend, it's time to once again get a feel for the hopes and expectations for the campaign that awaits. Orlando City enters the season with more questions on the back end than the front this season after last year's team entered the season with the exact opposite outlook.
I reached out to The Mane Land staff to find out what everyone is thinking ahead of the Lions' eighth season in Major League Soccer. Big thanks to the entire staff for submitting their thoughts.
---
1. What part of Orlando City gives you the most confidence entering the new season?
Nic Josey: Bringing back Pedro Gallese is what gives me the most confidence entering the start of the season for Orlando City. Having El Pulpo in net means that Orlando will always have a chance to wind up with a result at the end of the day.
Ben Miller: Easy one here, it has to be the attack. While the Lions only got one goal on Saturday against the Revolution, the first half was full of free flowing soccer that resulted in a number of chances, and if not for some stellar saves from Djorjde Petrovic, Orlando surely would have had more than one. This team is not short of attacking firepower, and it should make for some entertaining games.
David Rohe: For the first time in a long time, the attack. With the addition of Martin Ojeda, Gaston Gonzalez being healthy, and Ercan Kara and Facundo Torres having a season under their belts, I think the Lions should increase their goal total significantly in 2023.
Sean Rollins: I think the Orlando City attack will improve with the addition of Ojeda. Additionally, Jack Lynn and Duncan McGuire have both looked good during the preseason, so I expect more goals this year.
Ryan Smith: I'm confident in the direction ownership and Luiz Muzzi have taken the club. I believe in the player investments and acquisitions made this past off-season.
Marcus Mitchell: Goalkeeping. I have plenty of confidence in Pedro Gallese and the Peruvian shouldn't miss too much time for international duty.
Joshua Taylor: I would have to say the Lions did a great job adding depth to their roster during the off-season, especially at midfield. Hopefully, Gonzalez can stay healthy this time, and we get to see what he can do in purple.
My Take: I'm with Nic and Marcus. I expect Gallese will do what he always does, while I'm concerned with new faces at both fullback positions and physical breakdowns that the center backs have had both last year and in preseason (in Antonio Carlos' case) without adding any veteran depth behind them. Up front and in the midfield, the club has done well on paper, but until those new guys start performing in games that matter, it's a question mark, especially at forward, where everyone behind Kara is young. Gallese is the known quantity.
---
2. What is your biggest concern with Orlando City entering 2023?
Joshua: The area I would be most concerned about is the back line. Robin Jansson and Carlos both had their fair share of injuries to deal with last season. If that trend continues this year, the Lions will have to rely on some young defenders with little experience.
Nic: My biggest concern is center back depth and the lack of addressing it during the off-season. When healthy, Jansson and Carlos make a top duo in MLS but last year showed how vulnerable the back line can be if either or both miss an extended period of time.
Ben: Depth in defense. Carlos and Jansson remain the rocks, and Rodrigo Schlegel is as good a backup as any in the league. Things fall off sharply after him at center back though, and we don't really know what to expect out of either Luca Petrasso or Rafael Santos at left back. After years of stability in the back line, there are definitely some questions in 2023.
David: I'm most worried about the back line. Yes, Carlos and Jansson are as good a pairing as any in the league, and Schlegel is one of the best backups in the league. But after that, experience falls off a bit. The same can be said for right back. It looks as if Michael Halliday will be the starter, and I'm all for the youngster getting the opportunity. Behind him is Oscar Pareja's Swiss Army knife, Kyle Smith. The depth simply isn't where I want it to feel comfortable.
Sean: The outside backs are my biggest concern about this team because the starters will be new and probably young. They'll also be asked to take an attacking role, which can leave the center backs vulnerable to a counterattack.
Ryan: My biggest concern is lack of CB depth. Schlegel has proven to be more than capable of stepping up should Jansson or Carlos go down. However, if both go down, I'm not confident in whoever might be Orlando's No. 4 choice on the depth chart at this point.
Marcus: I'm not overly confident of any of the new fullbacks and the depth at center back is worrying. Orlando can't afford injuries and frequent suspensions to its center backs during a busy 2023.
My Take: While it would be easy for me to continue to beat the drum about the inexperience behind Kara at striker, the defense is the obvious answer, as evidenced by my colleagues' responses above. Unproven fullbacks and the continued refusal to add one more veteran center back have the potential to expose the team defensively, but I'm going to extend that out to the central midfield. Araujo is outstanding. However, with Mauricio Pereyra playing deeper last year, the team shipped more goals. The Lions kept only three clean sheets in the back half of the 2022 MLS regular season after notching six in the first half. There were other factors that were partly to blame (injuries on the back line, for example), but Mauri's aging legs can be an issue in transition defense, especially in the second halves of games and during the grind of the late summer and early fall months.
---
3. Which new player are you most excited about seeing this year?
Marcus: I'm pretty excited to see what Shak Mohammed can do. He's young, versatile, and surrounded by creative teammates who can bring out the best in his play.
Joshua: I'm excited to see what Ojeda can do for the Lions this season. Bringing that versatility to the Lions' offense and playing alongside Torres could be a good one-two-punch combination that can give defenders a headache. If Ojeda can carry that form he had during his time with Godoy Cruz in Argentina, he can fit in well in the attack with Torres and Kara.
Nic: Ojeda is the player I am most excited to see debut this season, hands down!
Ben: Another easy one, it's Ojeda. Not only was he the big Designated Player signing, but he looked like it on Saturday. Popping up all over the attacking half, and only denied a goal by a superb Petrovic stop, he looks like the real deal and should provide immense attacking firepower. If he lives up to what he showed against the Revs then he's going to be very difficult to stop.
David: This will probably be the answer for many of my colleagues but it is Ojeda. I think he has the ability to not just score goals and assist goals, but also to be a leader on the field. The potential chaos he and Torres can create with their creativity is something that I think will be a pleasure to watch this season.
Sean: There's only one answer to this question and it's Ojeda. The newest DP was exciting to watch against the New England Revolution last Saturday night and his partnership with Torres should be fun.
Ryan: Ojeda! After initial looks against New England in the preseason, he seems to have more pace than I anticipated. He definitely isn't afraid to rifle off a shot or two when he has a couple yards of space from his defender. I like the thought of seeing more players not afraid to test the keeper from outside of the box instead of trying to wait until they are just a few yards away for a tap-in.
My Take: Ojeda is pretty much unanimous here, and being a Designated Player, that's to be expected, but with all due respect to Sean's assertion that there is only one answer, I'm going with Dagur Dan Thorhallsson. He made an impact on the scoresheet in the preseason and brings something a little different to the team. I don't know how he fits into the lineup or Oscar Pareja's rotation, but when he's on the field, I want to see him taking set pieces — something he did well while with his former team in Iceland. Hopefully he'll have the confidence to take those instead of deferring to Pereyra or Torres. It would be a huge advantage if Orlando City could make opponents fear conceding fouls around the box.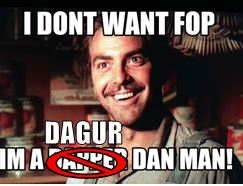 ---
4. Which 2022 newcomer will make the biggest leap in 2023?
Ryan: Ivan Angulo — Just wait until you see him with 10+ goal contributions this season.
Marcus: Excluding Gonzalez, for obvious reasons, I think it has to be Kara. He had a strong first year and could score 15 or more goals this season in an upgraded offense.
Joshua: I think Torres can have another solid year after scoring 13 goals last season across all competitions. Torres has proven to be a dynamic goal scorer, and I can see him becoming the top goal scorer for the club by the end of the season.
Nic: I think Cesar Araujo is going to make the biggest leap in 2023. I expect him to be named to the MLS All-Star Game in his second year in the league and that we will see him contribute more on the offensive end of the field as well.
Ben: Araujo. He still eats up so much ground and does an immense amount of work in the middle of the field. With a full off-season and a year of MLS experience under his belt, I think he'll be recognized as one of the very best defensive midfielders in the league by the end of the season. Frankly, I don't think Orlando will be able to hold onto him for another season if he develops the way I think he will.
David: Kara will make the biggest leap. I know that sounds strange for a guy who scored 11 goals in 2022, but I'm expecting quite a bit more from him this season. One of the biggest issues he had was a lack of service, and I think that will improve thanks to Torres, Ojeda, Gonzalez, and others. I'm looking for the big guy to get closer to 17 or 18 goals this season.
Sean: Many of the returning players on this team had excellent seasons in 2022, so I expect to see the biggest jump by Mikey Halliday. The Homegrown defender hasn't played much so far, but I expect he'll get a lot more playing time this season and show what he can do.
My Take: Provided he stays healthy, I think Kara will add to his goal-scoring total in 2023 and serve up a big glass of shut-the-hell-up to some of the national guys who looked at his stats but didn't take the time to analyze them or to, you know, actually watch the team play. I don't know if he gets to 17 or 18 — that would be quite welcome — but 15 is a realistic number and I expect his assists to go up too. I think the scoring will be spread out better than it was last year, which is even more important to Orlando's success than Kara's goal total rising. If it happens, I think his metrics will be similar to last year but with the totals being higher, he'll get more respect for the same rate of production, because that's how these things usually go.
---
5. What position in the Eastern Conference will the Lions occupy at season's end?
Sean: I think this team will be better than last year. Replacing Junior Urso with Ojeda is an upgrade offensively and most of the starters are returning. I don't think they can compete with Philadelphia yet, but I think they can finish in third this year.
Ryan: Second in the East.
Marcus: Fourth. I think this team is going to have a slow start but finish strong as one of the hottest teams in the Eastern Conference.
Joshua: I think the Lions will improve on their seventh-place finish in the Eastern Conference last year and finish in second place in the East this year.
Nic: I think the Lions will finish the season in the fourth spot, one point clear of fifth place.
Ben: Fourth. Goal scoring shouldn't be an issue, but I do have some real worries about the defense, especially with the number of games the Lions are going to play this year. There are sufficient bodies to rotate things in the midfield and attack, but unless some young guys step up in a big way on the back line, I think OCSC is going to ship some goals from around August onward, and it'll mean a fourth-place finish, which would still be respectable.
David: I'm going to be bullish and put Orlando City at third in the East. I think the playoffs are a given, but I'm hoping that once the team truly gels with the newcomers it will be something special.
My Take: I think this is a team that may take some time to get its chemistry going and could hit some rough patches during fixture congestion because there aren't enough viable bodies at the back. I think it's likely the team will end the regular season in fourth or fifth place in the conference but could be peaking just as the postseason arrives.
---
6. Hit me with your bold prediction for Orlando City's 2023 season. Make 'em extra spicy!
David: The Lions win the MLS Cup, and Oscar Pareja wins Coach of the Year. The club accomplishes this because Orlando City goes from scoring 44 goals with a -9 goal differential in 2022 to scoring 65 goals with a +20 goal differential in 2023.
Sean: My bold prediction is that McGuire will replace Kara as starting striker and lead the team in scoring. Kara is a DP, but will only score with service. I think McGuire is a better fit for the offense because he'll drop back into the midfield and help create chances.
Ryan: McGuire, Torres, Ojeda, Angulo, and Kara each will have six or more goals in all competitions. Orlando will break its 2016 record of 55 goals scored in MLS regular-season play.
Marcus: The Lions repeat as U.S. Open Cup champions. Head Coach Oscar Pareja is one of the best in the business when it comes to balancing the regular season and tournaments.
Joshua: Winning the U.S. Open Cup last year was nice, but I expect these Lions to be hungry to add another cup to that trophy case. My bold prediction is the Lions will win MLS Cup this year.
Nic: Orlando City will earn a repeat spot in the U.S. Open Cup final but will lose on the road in penalty kicks during a nail-biting final.
Ben: Angulo scores 10 goals. He got the start on Saturday, and I wouldn't be surprised to see that be the case for a little bit, while Gonzalez continues to work back from tearing his ACL. Angulo has great control, is devilishly tricky with the ball at his feet, and has speed to boot. While I think he'll be tasked with a lot of defensive duties to help cover for the roaming Ojeda and Torres, he absolutely has goals in him, and I think he'll hit double digits after not finding the net at all in his first half-season with the club.
My Take: Some of the above takes are pretty darn spicy. Warn a guy to get his oven mitts, guys! I'm going to go even further and get really nuts. I'm going to make my bold prediction as such: The Lions finally break the Wayne Rooney curse and sweep D.C. United in 2023. If not now, when? Oh, and Orlando somehow gets past Tigres in the Concacaf Champions League before bowing out later to another Mexican side.
---
If you made it to the end of this roundtable discussion, wow. Good job! We can be a verbose bunch sometimes, but we tried to keep them more concise this year.
Let us know in the comments where you agree and disagree, and give us your own bold predictions.
Lion Links: 12/2/23
The Pride sign a new keeper, the MLS playoffs continue, the USWNT is in action, and more.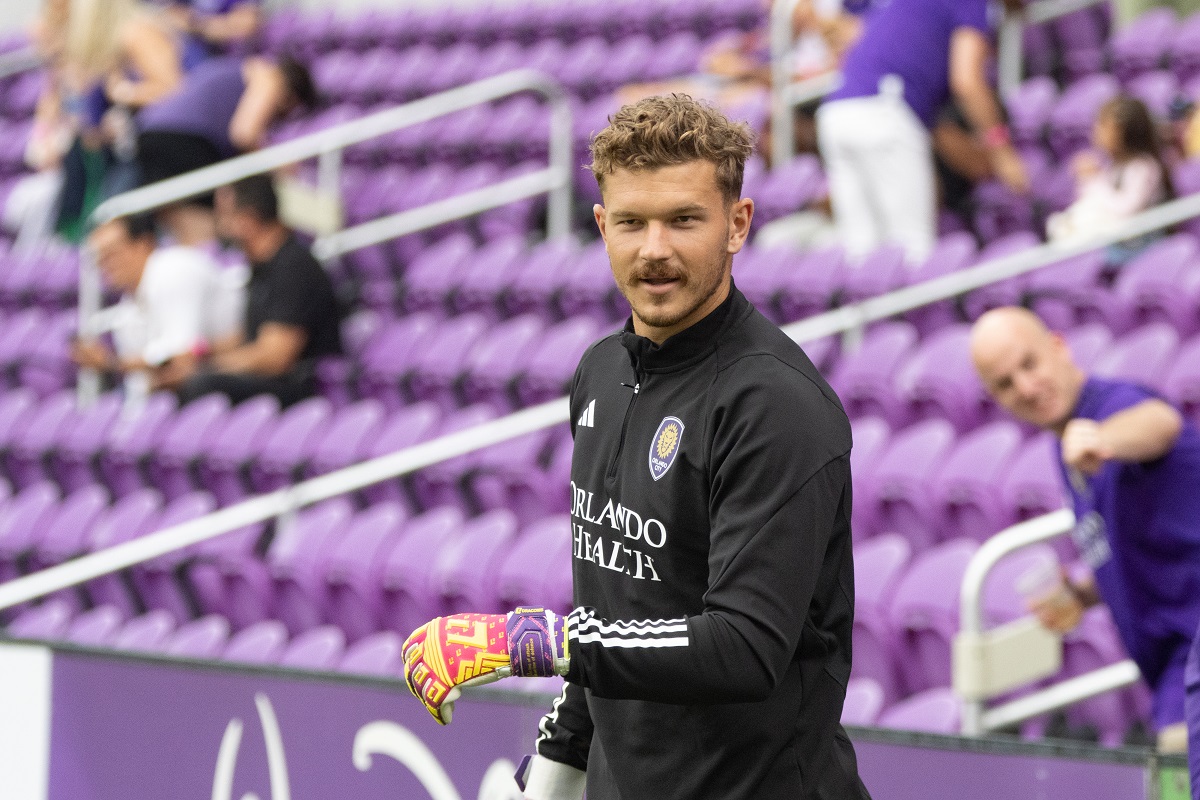 Salutations on this satisfactory Saturday, Mane Landers. We're heading for the home stretch of 2023, and what a year it has been. Make sure that you are catching all of our Season in Review articles for both the Orlando City and Orlando Pride players. Things tend to happen personnel-wise in December, so be prepared. Until then, let's check out today's links. But first, let's wish a happy 26th birthday to Orlando City goalkeeper Mason Stajduhar.
Pride Sign a New Keeper
The Orlando Pride signed Finnish goalkeeper Sofia Manner from FC Honka of Finland's top flight, the Kansallinen Liiga. With the addition of Manner, the Pride have four keepers on the roster heading into 2024. Manner is expected to compete for the starting job, though the same could be said of both Anna Moorhouse and Carly Nelson. It is unlikely all four netminders will be on the Pride once the season starts. Manner has international experience and was the best keeper in the Kansallinen Liiga.
MLS Conference Finals Tonight
I wouldn't blame you if you decided not to watch the remainder of the MLS playoffs after last weekend's disappointing result. However, if you are going see how it all sorts out, you might want to study up on the matches. We're all too aware that the Columbus Crew will be facing FC Cincinnati to see which club wins the Eastern Conference. Over on the other side, LAFC will take on the Houston Dynamo to determine the Western Conference champion.
MLS Player Moves
As the playoffs come to a close, the signings and transfers around the league are ramping up, but who will stay and who will go? New York Red Bulls midfielder Dru Yearwood is heading to Nashville SC as reported by The Athletic (paywalled) since Dax McCarthy is out of contract there and won't be returning.
The Philadelphia Union have signed midfielder Jesus Bueno to a new three-year contract through 2026 with an option for 2027. Meanwhile, Gustavo Bou won't be returning to the New England Revolution. So, um…maybe he'd like to come south and score goals for Orlando City rather than against the Lions? Before anyone gets too crazy, it should be on a non-DP deal.
USWNT Hosts China
The USWNT is back in friendly action against China this afternoon in Ft. Lauderdale at 3 p.m. and then on Tuesday, Dec. 5 at 8 p.m. in Frisco TX. Interim head coach Twila Kilgore will be in charge since newly-named Head Coach Emma Hayes doesn't start until the 2023-2024 Women's Super League season in England is over. Hayes is the current head coach of Chelsea FC Women's. This is the first match between the two teams since 2018, and a lot has changed. The USWNT has been very solid on defense in 2023, allowing only two goals back in the SheBelieves Cup.
Free Kicks
If you haven't heard of a "sin bin," think of it like a penalty box in hockey. The idea has been getting a runout in lower league matches in English football by the International Football Association Board (IFAB) with some good results. It's not yet confirmed, but MLS may institute the change in 2024. The idea is to reduce dissension by having a player sit for 10 minutes during a match. Tottenham manager Ange Postecoglou has spoken out against the idea. What do you think of the concept?
Real Salt Lake has promoted Kurt Schmid to sporting director and interim chief soccer officer.
Cristiano Ronaldo will have to deal with a $1 billion class-action lawsuit for his role in promoting NFTs for Binance. Maybe that's why he signed for Al-Nassr in the Saudi Pro League?
Speaking of the Saudi Pro League, it looks like Mohamed Salah may not be leaving EPL side Liverpool anytime soon. The prolific striker is looking for a new contract to stay at Anfield.
I'll take things Pedro Gallese would not do for $400, Alex.
---
That will do it for today. Please go forth and enjoy your weekend!
2023 Orlando City Season in Review: Kyle Smith
Let's look back at The Accountant's fifth MLS season.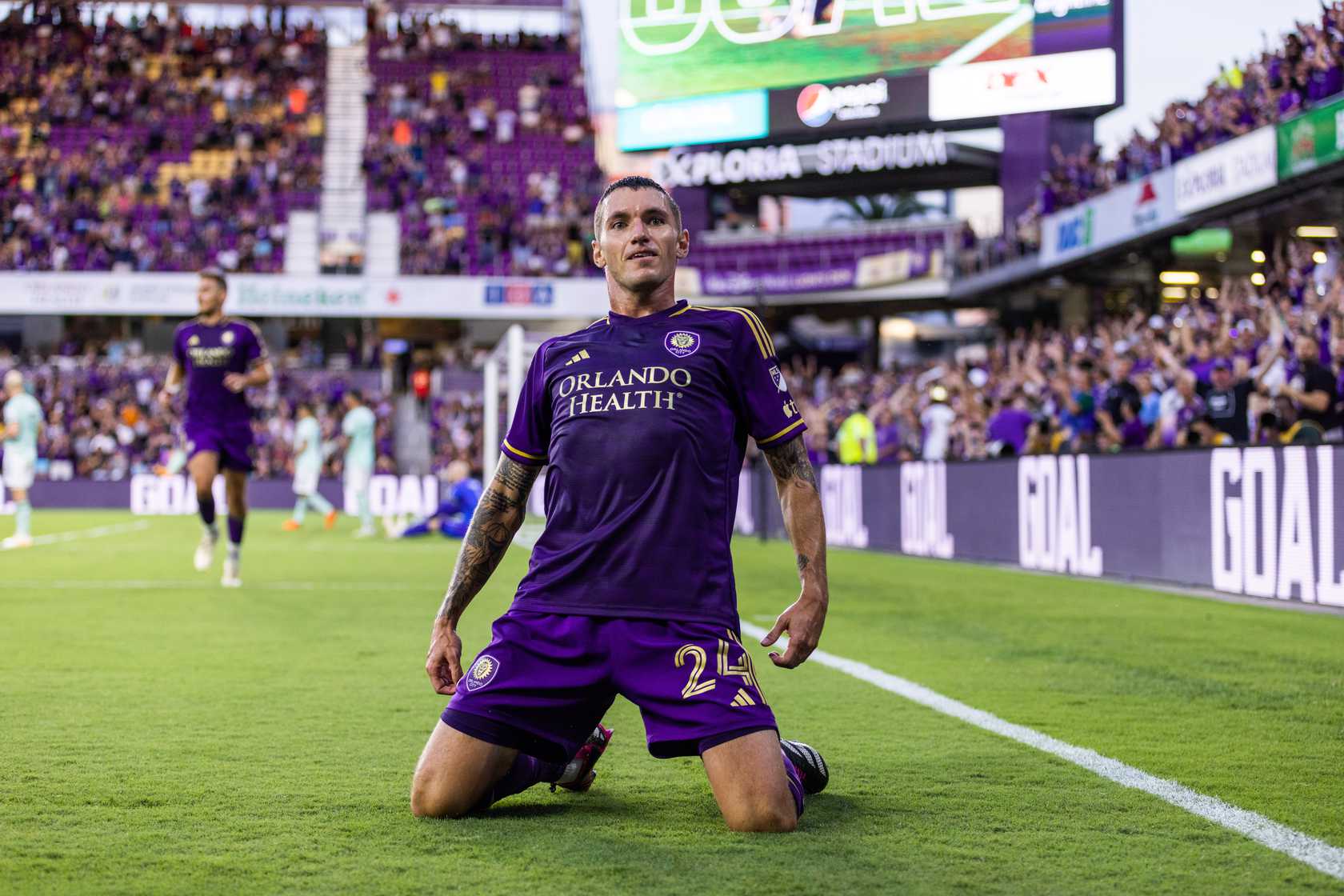 Fullback Kyle Smith was originally signed on Dec. 21, 2018 when James O'Connor was Orlando City's head coach. He proved to be a valuable Swiss Army knife-type player and earned a new contract on March 29, 2021 through the 2022 season with a 2023 club option. Orlando City picked up his 2023 option at the end of the 2022 season but then signed Smith to a new one-year contract for 2023 just weeks later with an option for 2024.
Let's have a look back at The Accountant's fifth MLS season.
Statistical Breakdown
Smith appeared in 25 matches during the 2023 regular season, starting 17 times and logging 1,501 minutes. It was his third-most appearances but his second-most minutes since making the jump from Louisville City to MLS ahead of the 2019 season. He scored one goal and assisted on three others, setting a new career high in the latter category. Smith attempted seven shots, putting two on target. He passed at a 78.7% clip, including nine key passes, five successful crosses, and 36 successful long passes. Defensively, Smith recorded 35 tackles, 16 interceptions, 40 clearances, and two blocked shots. He drew eight fouls while committing 20 and was booked five times on the year.
The 31-year-old appeared in all three of Orlando City's three playoff matches — both off the bench — and logged 65 minutes. He did not score a goal or assist on one, attempting one shot, which he put on frame. He passed at an 82.5% rate in the postseason. He posted two tackles and a clearance defensively. He did not commit a foul or draw one and he wasn't booked.
In the 2023 Concacaf Champions League, Smith came off the bench in the first leg at Tigres, playing minutes, passing at just a 25% rate (small sample size), did not attempt a shot, did not draw or concede a foul, and was not booked.
During Leagues Cup play, Smith appeared in all three of Orlando's matches (all starts), logging 150 minutes. He did not contribute to a goal or attempt a shot in the tournament, committing four fouls and earning two yellow cards. Smith did not play in Orlando City's lone U.S. Open Cup match.
Best Game
Smith's best match of 2023 came in Orlando City's 1-1 home draw against Atlanta United on May 27, and not only because that's when he scored his lone goal of the season, although that doesn't hurt. El Soldado started and went the full 90 minutes. He fired two shots on the night, putting one on target (and in the net), and passed at an exceptional 90.3% rate on 31 attempts, which was his third-best passing night of the season. He completed two successful long balls on two attempts, chipping in four clearances (second only to Antonio Carlos), a tackle, and an interception on the night. His big moment came in the 30th minute, when a well-worked attack up the left kicked out to him on the right side. Smith was perfectly positioned and made no mistake in putting the Lions ahead 1-0.
Although the match was spoiled by a late equalizer, Smith turned in one of his best performances since joining Orlando City and if not for his goal, the outcome might have been a lot more somber than a 1-1 draw.
2023 Final Grade
Smith received a composite score of 6 out of 10 for his 2023 performance from The Mane Land staff. This is an improvement over the 5.5 he earned last year but slightly below the 6.5 he earned for the 2021 season. Previously, Smith was given a 5.5 in 2020 and he got the same score after the 2019 season. The staff awarded Smith for his effort, versatility, and willingness to do whatever it takes to win. He is the quintessential team player. But beyond all of the above, he simply played well most of his minutes on the pitch. At his age, he's going to struggle to contain the league's speediest wing players, particularly when playing on his weaker left side, but his ability to adapt is unquestioned. The perfect example of that was when he was tucking inside from his fullback spot earlier in the season to add an additional player to the midfield and freeing Facundo Torres up to have more space in which to operate on the right side.
2024 Outlook
Smith's return may ultimately rest with whether or not Oscar Pareja stays on with the Lions, although a decision might need to be made earlier than that, as the club must make a decision on his option. Pareja has valued Smith's versatility and work ethic over the last few years, and with more competitions and matches than ever before, it's always good to have a depth player who can plug and play in multiple positions. He played his second-most MLS minutes in 2023, so he's still seeing the field plenty.
If I had to guess, and this section is for exactly that, I'd say the club will either exercise his option or sign him to a new one-year deal with an option year for 2025. However, what complicates matters is that Smith is over age 24 and has played five MLS seasons, which means he's eligible for free agency. If he's back in 2024, I would expect him to again be a key backup at both fullback positions, getting some spot starts in U.S. Open Cup or when fixture congestion is heavy.
---
Previous Season in Review Articles (Date Posted)
2023 Orlando City Season in Review: Abdi Salim
We continue our Orlando City player retrospectives with a look at one of the Lions' 2023 draft picks.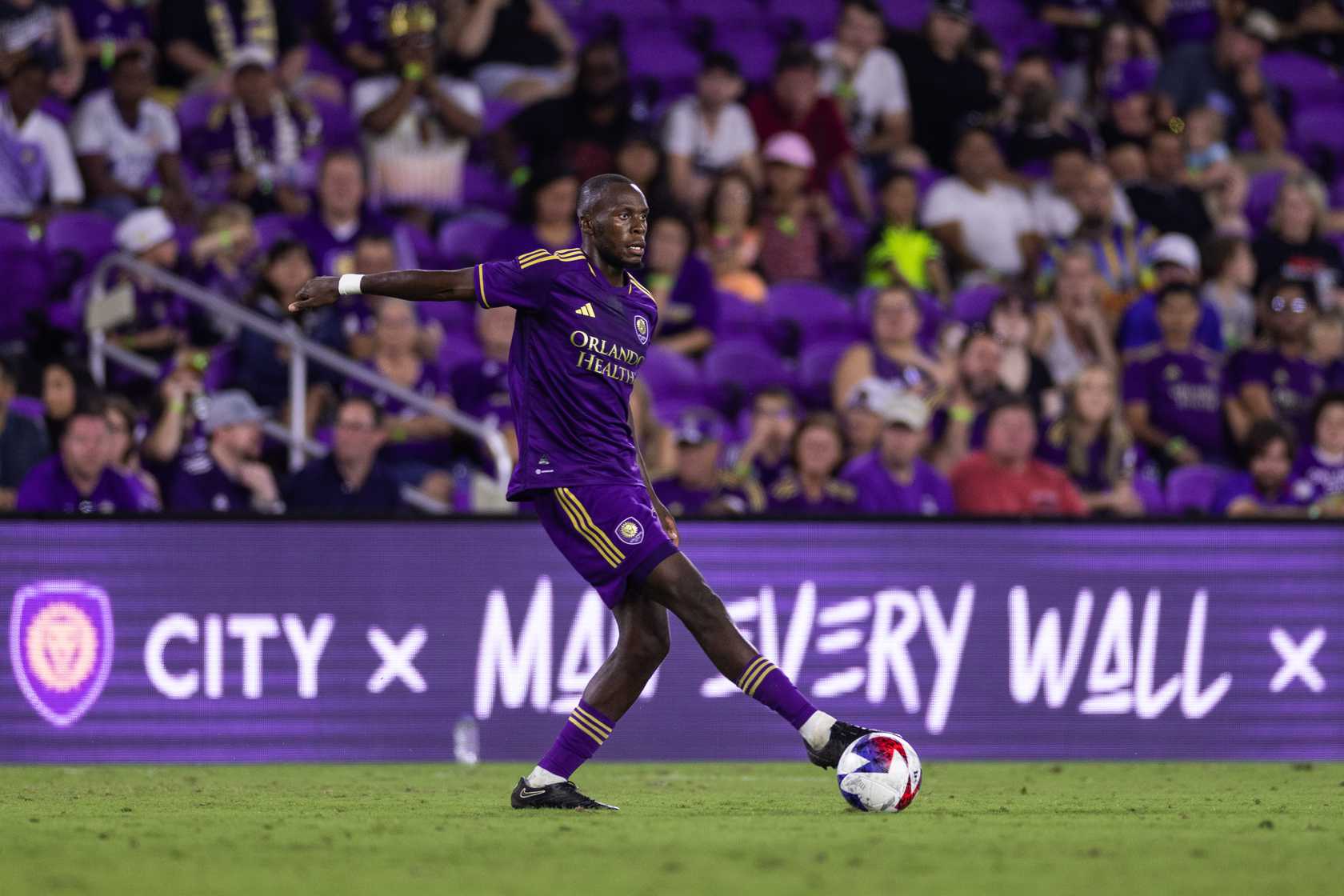 Orlando City used its third pick of the 2023 MLS SuperDraft to select Abdi Salim with the 17th overall pick. Salim played his college soccer at Syracuse and the Lions picked up the center back to help with depth at a position that didn't really have a ton of established bodies behind Antonio Carlos, Robin Jansson, and Rodrigo Schlegel. He was then signed to a one-year deal in February that contained three option years for the 2024, 2025, and 2026 seasons.
Let's have a look at Salim's first season as a professional.
Statistical Breakdown
Salim made his Major League Soccer debut at home against FC Cincinnati on March 4. It was Salim's only start of the year and he went the full 90 minutes as the Lions drew 0-0 against the eventual Supporters' Shield winners. He made two other appearances in away games against D.C. United and Charlotte FC, both of which ended as 1-1 draws as he finished with 148 MLS minutes on the year.
Defensively he recorded four tackles, four interceptions, three clearances, a block, and won two aerial duels. He did not record any offensive statistics, but was solid with his distribution as he averaged 87.3% passing accuracy and completed one cross and one long ball each.
Given that it was only his first season as a professional, he spent the bulk of his time in MLS NEXT Pro with Orlando City B. With the Young Lions he played in 16 matches, starting 14 of them and racking up 1,162 minutes. He finished with 11 interceptions and a tackle while committing seven fouls and drawing 11 and picking up one yellow card. Salim took nine shots, put two of them on target, and scored a goal on each one he got on frame. He passed very well, finishing with a 90.2% success rate, two key passes, and 18 long balls.
Best Game
The honor of his best game goes to his first ever professional appearance, when he started and played the whole game in the aforementioned 0-0 draw against FC Cincinnati. Salim finished with three tackles, three clearances, and an interception while passing with 87% accuracy, completing a long ball on his only attempt, and helping the Lions keep a clean sheet at home. He was a bit shaky at first, as he was deployed as the third center back in a three-man back line, but he settled down in the second half and finished with a grade of 5.5 out of 10 from Nic Josey.
2023 Final Grade
Given that Salim didn't crack 200 minutes and we require a minimum of 450 to award a grade for the season, he receives an incomplete for the 2023 season. He did some good things when down with Orlando City B, and filled in well enough with the senior side when called upon, but we simply need to see more of him in order to figure out what he's really able to do.
2024 Outlook
It's likely that Salim will spend more time with Orlando City B next season, but with no one seemingly laying claim to the fourth center back position, he should have a chance to show what he's capable of during preseason. He seemed to be in competition with Thomas Williams for the back up spot not occupied by Rodrigo Schlegel, but he may have moved past him in the pecking order as he made more appearances than the Homegrown signing, both with OCSC and OCB. Regardless, as an inexpensive young player with potential, there's no reason to think he won't be here next year.
---
Previous Season in Review Articles (Date Posted)