PawedCast Episode 332: Duncan McGuire Interview, Philly Rewind, Pride-Thorns, OCB's Opener, and More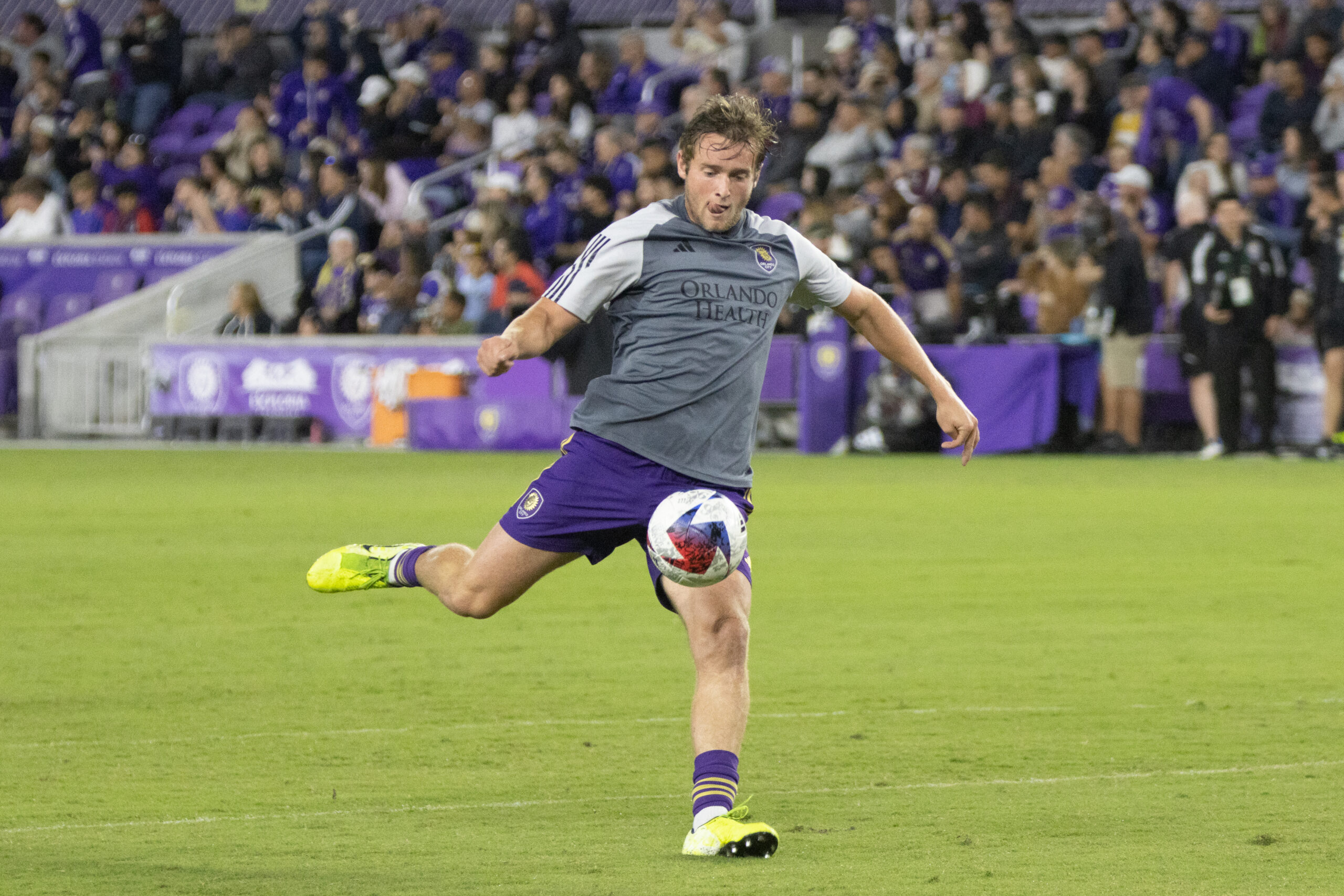 We're in our final week at SBNation and although we're thankful for all they've done for our website and our podcast, we are excited about striking out on our own new adventure. We start this week's show with an update on our upcoming Independence Day and this podcast has already moved out from under the SBN umbrella as part of that. We also thank a new Founder and put out a plea to those who have not yet emailed us after donating to our GoFundMe crowdfunding campaign to let us know if we are supposed to include your name on the new site or not.
Orlando City went on the road without some key players and faced the always-tough Philadelphia Union (also missing some key players) and the Lions managed to snap Philly's 24-match home unbeaten run. It was an impressive streak but Martin Ojeda's early goal and assist, and some stalwart defending, combined to give the Lions a critical road victory. We break down the match and discuss Ojeda's inclusion on the MLS Team of the Matchday (that phrase is never going to sound good).
After that, we welcomed Orlando rookie forward Duncan McGuire to the show to answer our questions and catch us up on his soccer journey as he learns the pro game. Duncan was also kind enough to answer questions from our Founders and a lot of you were interested in his backflip celebration! Big thanks to Duncan for taking some time out for us.
The Orlando Pride opened their season and things did not go well for Seb Hines' team as the Portland Thorns bullied their way to an easy 4-0 win. The Pride had a tough opening assignment and there aren't many tougher ones, so it'll be interesting to see how the team bounces back. A response is crucial in the home opener this weekend against Angel City.
We also discussed the Pride's new local TV deal and our plan to announce our new Orlando Pride podcast and unveil the logo within the next week. Then it's just a matter of getting it set up and actually recording shows.
OCB also kicked off the 2023 season and the Young Lions had a successful business trip to Philadelphia, beating Union II by a 3-1 scoreline, despite few people getting to see it due to issues with the MLS NEXT Pro stream. Where were those glitches in some of those lopsided losses a year ago?
Plus, the USMNT and forward Daryl Dike returned to Exploria Stadium Monday night for Concacaf Nations League play. We covered that match and it could have been a bit more aesthetically pleasing, but at least the Yanks won and advanced to the semifinals.
This week's mailbagbox was chock full on the email side, but light on the Twitter side, so it balanced out. If there's anything — and we do mean anything — you want us to address on the next show, just ask by tweeting it to us at @TheManeLand with the hashtag #AskTMLPC.
Finally, we looked ahead to Saturday night's game vs. Nashville, complete with our key match-ups and predictions.
Stay safe and enjoy the show!
---
Here's how No. 332 went down:
0:15 – The Lions picked up their first road victory of the season and it was only at the toughest place in the league to win for the traveling side. Our breakdown of a big win in Philly.
34:22 – Duncan McGuire jumps in and tells us all about that backflip, transitioning to the professional game, where he's gotten help from on the team, and much more.
50:21 – The Pride got pounded, OCB won by multiple goals, the USMNT won again in Orlando, and our key match-ups and predictions.
PawedCast Episode 351: Colorado Rapids Preview, the Miami Messi Mess, and More
Burgundy Wave's Matt Pollard joins us to preview the Lions vs. the Rapids, and Inter Miami is apparently going to sign some guy.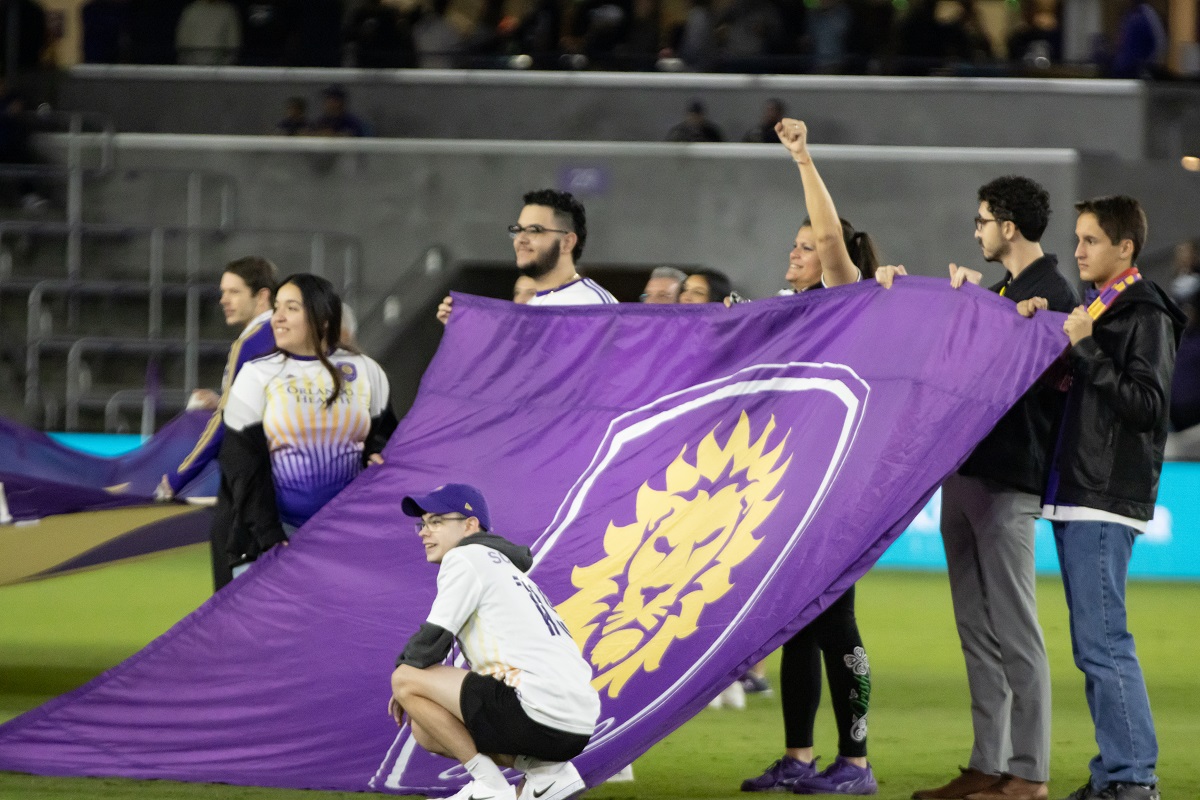 It's PawedCast time again, and yes, we went over an hour (by 16-ish minutes), we had a big story to cover and a guest!
Since there was apparently only one news story in the entire world this week, we've spent actual minutes of our show discussing the as-yet-unsigned Lionel Messi. What does his addition mean for MLS, for Miami, and for Orlando if and when that signature happens? As with any signing, we'll have to wait and see, but it will at least solve Inter Miami's attendance issues. As with most things involving MLS, there are positives and negatives, and we're here to discuss both.
Matt Pollard has been busy repositioning former SBNation Colorado Rapids blog Burgundy Wave into a Patreon-funded site and he joins us to help us preview Saturday's opponents from the Western Conference. Big thanks to Matt for giving us the inside scoop.
Our mailbagbox allowed us to steal a player from any rival team, which is kind of a neat idea, and MLS should just let us do it. Remember, if there's anything — and we do mean anything — you want us to address on the show, just ask us by tweeting it to us at @TheManeLand with the hashtag #AskTMLPC.
Finally, we dove into our key matchups and score predictions for the Colorado Rapids' visit to Central Florida this weekend.
---
Here's how No. 351 went down:
0:15 – Inter Miami plans to sign yet another DP.
31:35 – Matt Pollard joins us to tell us what's up with the Rapids this season.
52:04 – The mailbagbox and what we think will happen on Saturday vs. Colorado.
SkoPurp Soccer Episode 9: Houston Rewind, Gotham & Thorns Previews, and More
A second shutout loss on Saturday was not an optimal result heading into a tough, two-game week.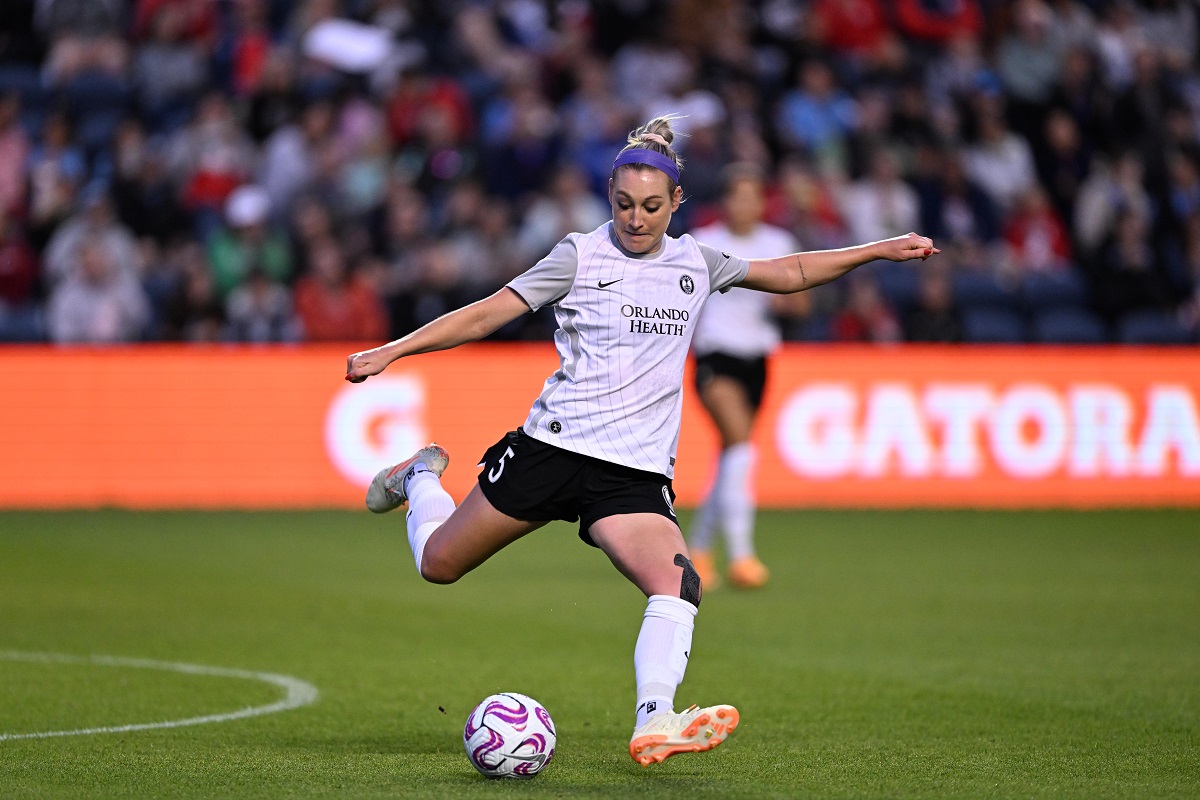 The Orlando Pride were shut out for the second straight match when they faced the Dash in Houston on Saturday night and this time it wasn't a case of wiping the floor with the opponents except for failing to score. This time the Dash were clearly better on the night and the Pride slipped back into some of their poor habits from last year. But hey, rebuilding is a process and the mentality of the team seems to be strong. It will need to be in order to deal with the two matches coming up this week.
We discussed the 2-0 loss to Houston and selected our Player of the Match, which was not easy. We also discussed Kylie Strom being honored with a selection on the NWSL Team of the Month for May.
After that, we looked deep into our mailbagbox and found…nothing. No questions to answer this week, but get yours in for our next show. You can ask us anything by hitting us up on Twitter at either @TheManeLand or @SkoPurpSoccer and using the hashtag #AskSkoPurp. Or you can visit our show page, scroll down, and fill out the handy form.
Finally, we gave our key matchups and score predictions for a difficult, two-game week. The Pride face Gotham FC tonight at Red Bull Arena in the NWSL Challenge Cup, and we're expecting a lot of squad rotation. Orlando will then come home to face the Death Star (a.k.a. the Portland Thorns) on Sunday evening at Exploria Stadium.
---
Here's how Episode 9 went down:
0:15 – Our breakdown of the loss to the Houston Dash and a monthly NWSL honor for Kylie Strom.
19:37 – The mailbagbox was empty but we've got our key matchups and score predictions for both upcoming games this week.
PawedCast Episode 350: Red Bulls Rewind, OCB at Toronto, and More
A look back at a big road win for the Lions and a horrible road loss for the Young Lions.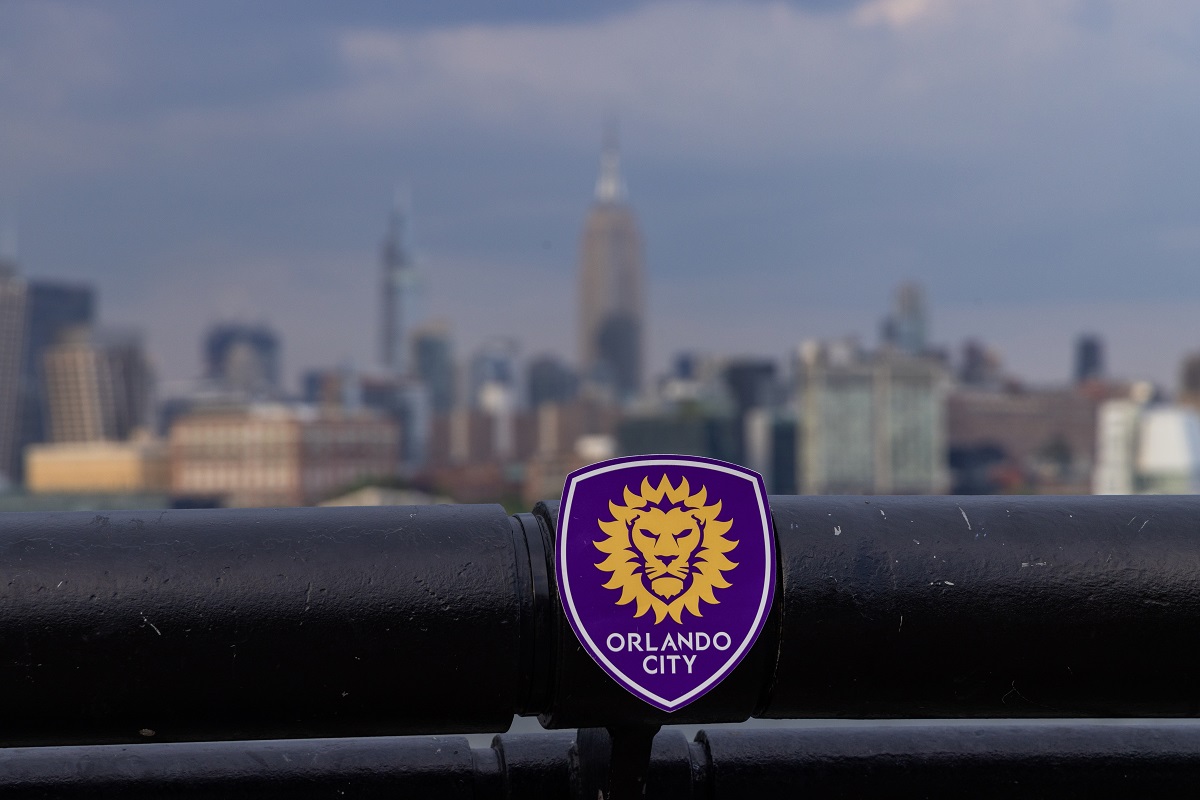 It's early June, so technically it's still time to do some spring cleaning. Speaking of which, the Lions got their brooms out and swept the New York Red Bulls on Saturday night in Harrison, NJ. Ivan Angulo, Facundo Torres, Wilder Cartagena, and Robin Jansson starred on a night when Orlando City's strategy was to stay organized against New York's chaotic press and wait for opportunities to punish the Red Bulls on the counter. That's pretty much what the Lions did on Saturday and it resulted in a 3-0 win against a team that hadn't given up more than two in a match all season.
We broke down Orlando's win in the Garden State and selected our Man of the Match. We also touched on several Lions who were honored for their performances in that game. Oh, and Mikey Halliday is coming home, which is good, but it's because the U-20 USMNT lost in the 2023 FIFA U-20 World Cup quarterfinals, which is bad.
After our review of Saturday's match, we opened up the mailbagbox. Among this week's topics were Targeted Allocation Money and buying down Designated Players, along with home form vs. road form. Remember, if there's anything — and we do mean anything — you want us to address on the show, just ask us by tweeting it to us at @TheManeLand with the hashtag #AskTMLPC.
Finally, we discussed a disjointed Orlando City B performance north of the border against Toronto FC II. The Young Lions never seemed in this game and the warning bells were chiming loudly just 17 seconds into the match. It was not a fun night for OCB.
---
Here's how No. 350 went down:
0:15 – The Lions didn't have their sharpest passing night, but they put the ball in the net three times, which is always a welcome sight.
33:42 – OCB had a very bad night in Canada.
42:31 – The mailbagbox beckons and we don't claim to be experts on the weird player-signing mechanisms in MLS.