PawedCast Episode 331: Tigres and Charlotte Rewinds, Philly Preview, Messiah Bright Interview, Orlando Pride, OCB, and More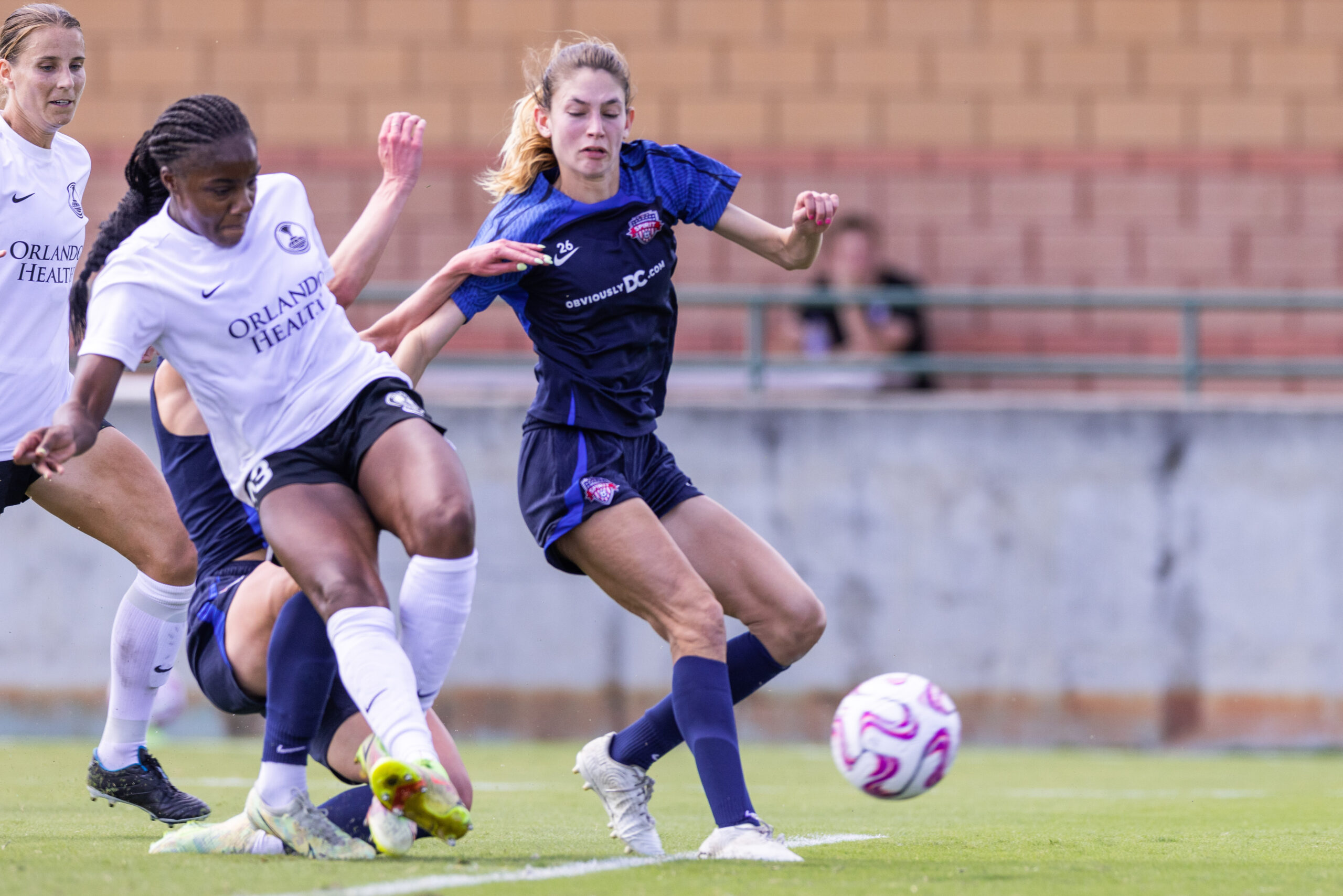 Our new website is taking shape, our paperwork with SBN has been filed, and soon we'll be an independent site and podcast. You guys made that happen through our GoFundMe crowdfunding efforts and we can't thank you enough. We previously intended to keep that open until April 1 for those still waiting for payday or on the fence about contributing, but we think that might need to get cut a few days short of that so we have time to ensure the Founders section we're building for the new site is ready to go when the site domain is transferred to us so we can go live with no hiccups.
This week, we caught up on our list of thank-you shout-outs to everyone who contributed through 9 p.m. Wednesday before diving into our Orlando City, Pride, and OCB news.
Orlando City drew Tigres last midweek but in this case a draw was a loss, as the Mexican side got the all-important road goal in a 1-1 stalemate and advanced in the Concacaf Champions League. The Lions proved they belonged and were never bested but the tiebreaker setup did not shine on Orlando. Ercan Kara scored Orlando's first Champions League goal and no one who saw it will ever forget it. The team fought hard and it was a solid first outing in the competition against a former champion and perennial favorite. We broke the match down and named our Man of the Match — that second part was easy.
The Lions, unfortunately, did not take that good performance into Saturday. Orlando City played poorly in the first half and couldn't recover from it after halftime. Martin Ojeda finally scored his first MLS goal but the Lions had little to celebrate other than that in a 2-1 loss at home to a Charlotte team that had been exceedingly poor to start the year. Still, we had to throw in some analysis and our picks for Man of the Match and we did our duty.
Orlando Pride rookie Messiah Bright scored a brace in the NWSL side's final preseason match. That, along with a blast from Kerry Abello, allowed the Pride to come from 2-0 down against the Washington Spirit and win, 3-2. The Pride finished 5-0-0 this preseason.
Bright joins us this week as our special guest and talks about that brace helping her build confidence. It sounds like the Pride are a confident bunch and the rookie forward talked about playing for Seb Hines, whether he actually ever gets angry, and her adjustment from college soccer to the professional ranks. Big thanks to Messiah for coming on the show.
We discussed the Pride's new "Highway Woman" primary kit — which is great — and the story behind it. Whether the team is good this season or not, Orlando will once again be on point in the uniform game. The Pride have a difficult opening day, traveling to Portland to face the defending champion Thorns. It should make for a good early test to see how Orlando stacks up against the league's best.
We also briefly touched on the OCB roster that dropped this week. Some familiar names are back, some are gone, and there are some new faces — some of whom have yet to arrive — this season. The Young Lions kick off their 2023 MLS NEXT Pro season Sunday in Philadelphia.
This week's mailbagbox asked for some predictions on Orlando City's real-life finish vs. AFC Richmond's fictional one, how we fell in love with the beautiful game, and more. If there's anything — and we do mean anything — you want us to address on the next show, just ask by tweeting it to us at @TheManeLand with the hashtag #AskTMLPC.
Finally, we looked ahead to Saturday night's game at Philadelphia, complete with our key match-ups and predictions for what might happen against the Union.
Stay safe and enjoy the show!
---
Here's how No. 331 went down:
0:15 – The Lions were knocked out of Champions League despite never losing, but then they lost against what has been a pretty meek opponent to this point in the MLS season.
35:06 – Messiah Bright stops by! The Pride rookie was a delight to talk to and we look forward to seeing her on the pitch based on all the things she said in our interview.
51:54 – Pride and OCB news, our mailbagbox, and our key match-ups and predictions.
PawedCast Episode 377: NYCFC Rewind, Inter Miami Preview, and More
A look back at a forgettable game and a look ahead at one the fans have been waiting for.
As special and memorable as Saturday's win over the Columbus Crew was, Wednesday's match at New York City FC was the polar opposite. The Lions played one of their most forgettable games of the season in a lethargic 2-0 loss on the road. The Pigeons played well, so give them credit, but that was not the Orlando City we're used to seeing. The Lions lacked ideas, urgency, energy, and — perhaps most of all — the ability/desire to track attacking players defensively.
The Lions simply were unworthy of bringing three points home from New York City during the midweek.
That said, the team's body of work on the season was rewarded with the Lions' fourth postseason berth in as many years. We break down a game we didn't want to talk much about, check back on our score predictions, and make our unanimous pick for Man of the Match.
After that chore, we checked our mailbagbox, where we were asked about Orlando City's biggest rival. Remember, if there's anything — and we do mean anything — you want us to address on the show, just ask us by tweeting it to us at @TheManeLand with the hashtag #AskTMLPC.
OCB will close the regular season with a home match, looking to secure fifth in the Eastern Conference when FC Cincinnati 2 visits Kissimmee on Sunday afternoon.
Finally, we previewed Orlando City vs. Inter Miami, discussing our key matchups and score predictions and voicing some concerns that the NYCFC loss doesn't turn into two.
---
Here's how No. 377 went down:
0:15 – Orlando City and Ramiro Enrique went from high to low in just three days.
20:47 – Our mailbagbox and Orlando City B's task in the regular-season finale.
34:29 – Our key matchups and score predictions for Inter Miami's visit on Sunday.
SkoPurp Soccer Episode 24: North Carolina Courage Rewind, Mailbagbox, and More
The Pride knock off the Courage and climb closer to that playoff line with just three matches left.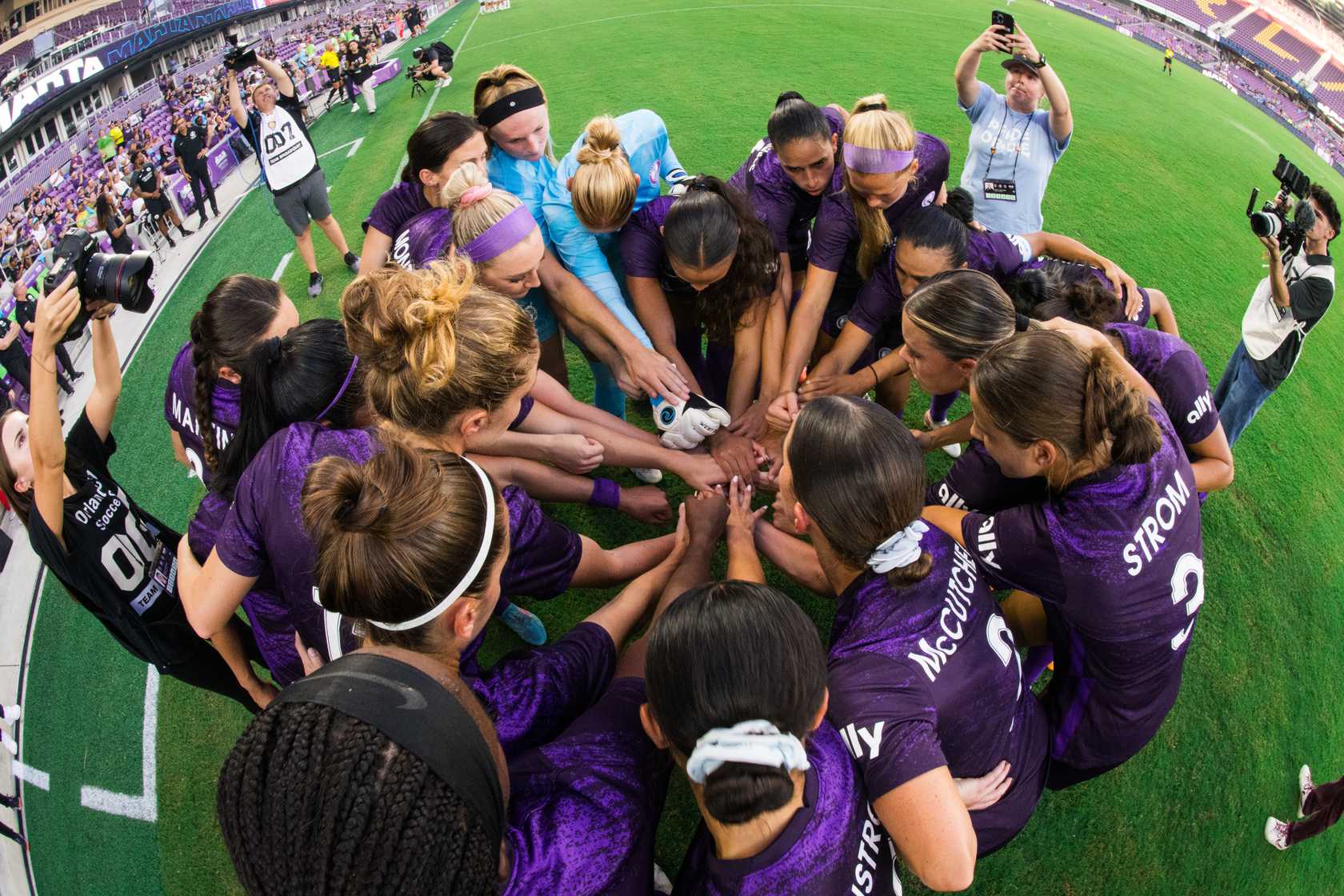 The Orlando Pride have little to no margin for error in the remainder of the schedule if the team is going to achieve its goal of making the playoffs in 2023. The Pride took a big step toward that goal with a 2-1 win over the North Carolina Courage on Sunday evening. The win included the fastest goal in Pride history, a red card — for the opponents this time — and another standout performance by Adriana.
We break down an exciting victory by the Pride that pushed the club from 10th in the standings to seventh and just one point out of a playoff spot with three matches left to play. We discussed the big moments, checked on our score predictions, and made our choices for Player of the Match.
We also talked about what is mathematically possible (albeit unlikely) in how the NWSL season can end in the most chaotic way possible — a six-way tie for first place that would see the Pride claim the Supporters' Shield! OK, we did say it was unlikely. The Pride could still finish anywhere from first to last in the league, and with three games left, that's absurd.
This week's mailbagbox asked us questions about handballs and the Pride's midfield. Remember, you can ask us anything by hitting us up on Twitter at either @TheManeLand or @SkoPurpSoccer and using the hashtag #AskSkoPurp. Or you can visit our show page, scroll down, and fill out the handy form.
Without a Pride match next week, we touched on the United States Women's National Team, which has a pair of friendlies coming up in the international window against a good South Africa side.
---
Here's how Episode 24 went down:
0:15 – A look back at a huge win for the Pride over the North Carolina Courage.
30:27 – We've got mail! We answer our listeners' questions and touch on the USWNT's upcoming matches against South Africa.
PawedCast Episode 376: Crew Rewind, OCB Clinches Playoff Spot, New York City FC Preview, and More
We're joined by Andrew Leigh from Hudson River Blue to preview the Lions at NYCFC.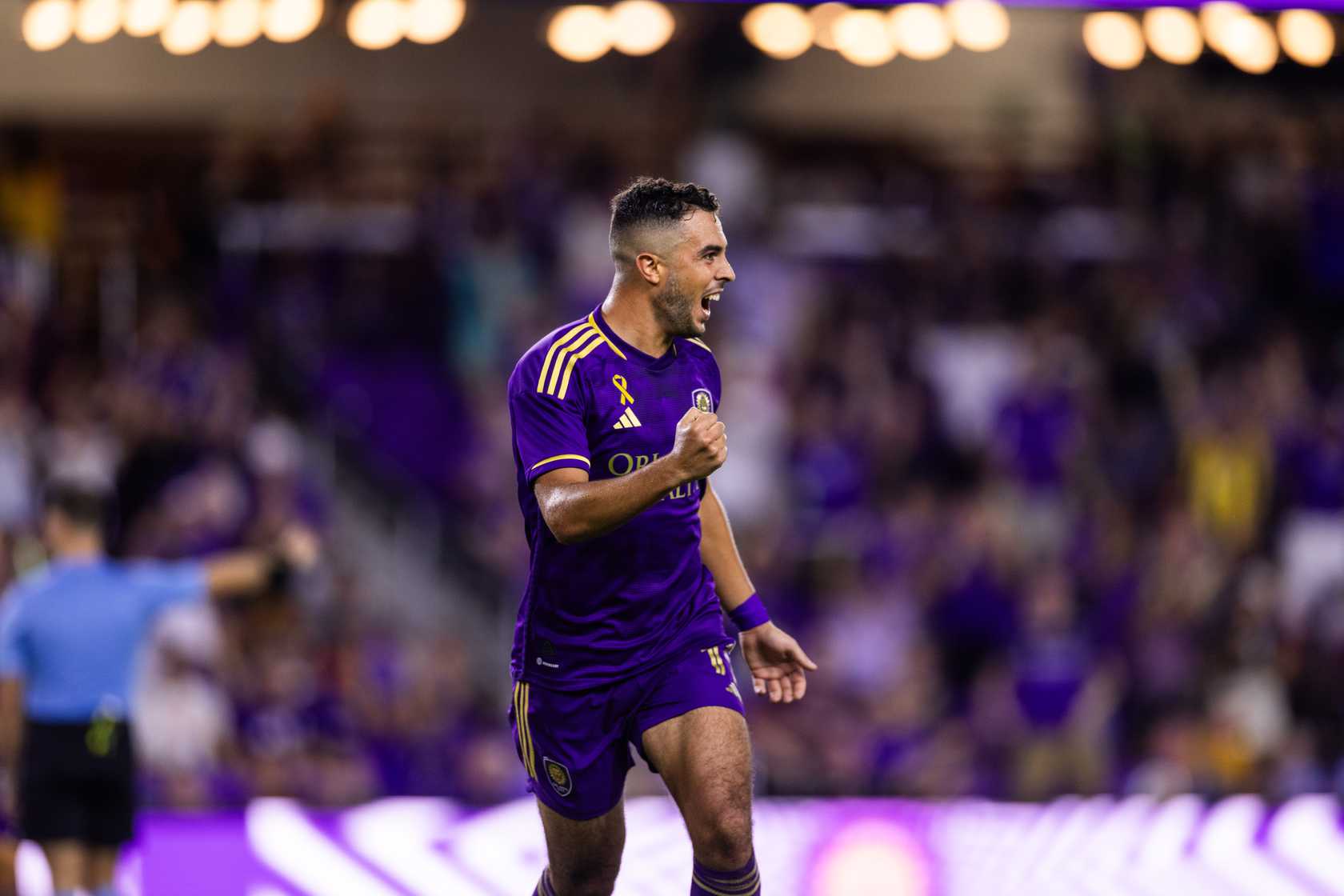 There have been a lot of special moments already this season, but Orlando City's three-goal rally from down 3-1 to up 4-3 at the death on Saturday night against the Columbus Crew may have been the game of the year in MLS. The Lions came roaring back behind Martin Ojeda, Facundo Torres, and Ramiro Enrique, who somehow found himself in the right place at the right time repeatedly against the Crew. We look back on the lineup changes, the big moments, and a crazy night that was reminiscent of "drunk OCB" at Exploria Stadium. We discuss the Lions who were honored for that performance, check back on our score predictions and make our selections for Man of the Match.
Following our look back at Saturday's win, we welcome Andrew Leigh from Hudson River Blue to discuss Wednesday's road game against New York City FC. The Lions haven't always fared well on the baseball diamonds in the north, and Andrew was kind enough to give us an update on the state of the Pigeons.
After our chat with Andrew, we discussed Orlando City B's playoff-clinching draw (followed by a shootout win) at Chicago Fire FC II. We honestly should have given this game more time but our Crew rewind and interview ran long (what else is new?), and the important thing is that the Young Lions are in the postseason.
We also looked into our mailbagbox, where we were asked about numerous things and we had an answer for all of them, including our three worst Orlando City moments. Remember, if there's anything — and we do mean anything — you want us to address on the show, just ask us by tweeting it to us at @TheManeLand with the hashtag #AskTMLPC.
Finally, we previewed Orlando City at New York City FC, giving you our key matchups and score predictions for the midweek match.
---
Here's how No. 376 went down:
0:15 – Orlando City's massive comeback to down Columbus at the death.
34:09 – Andrew Leigh tells us all about New York City FC and playing on baseball fields.
59:05 – OCB in the MLS NEXT Pro playoffs, our mailbagbox, and our key matchups and predictions for the Lions' trip to play NYCFC on Wednesday.