Lion Links: 4/14/23
Orlando City prepares for Minnesota United, Orlando Pride face NJ/NY Gotham FC tomorrow night, Dante Vanzeir suspended, and more.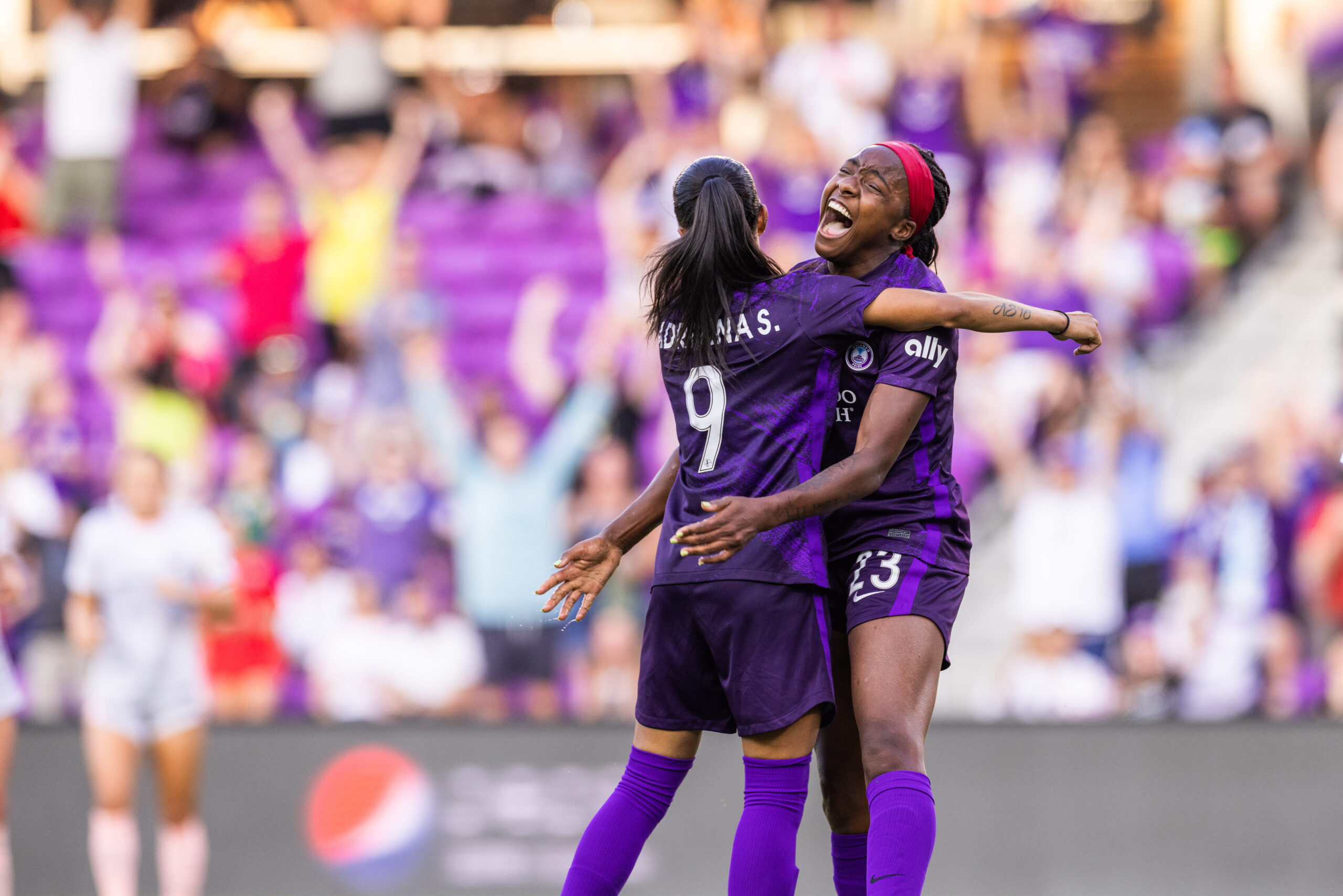 How's it going, Mane Landers? Taylor Swift is in town over here in Tampa for the weekend, which means traffic is insane and any restaurant is going to have crazy wait times. For better or for worse, I don't have many plans this weekend beyond a trip to the theater to watch the Mario movie. Hopefully you have some nice days awaiting you as we all get psyched over more Orlando soccer to enjoy. But for now, let's dive into today's links!
Orlando City Gets Ready for Minnesota United
It's been two weeks since Orlando City lost 2-0 to Nashville SC and the Lions will aim to bounce back on the road tomorrow night against Minnesota United. The Lions have yet to win against the Loons at Allianz Field and this will be their first match there since a 1-1 draw in August of 2019. While Minnesota is still searching for its first home win of the season, Orlando remains undefeated on the road this year. Designated Player Martin Ojeda's 26 shots are the second-most in the league and he has two goals and an assist to his name this year. Orlando will need him and the team's other playmakers to step up against a Minnesota defense that's only conceded five goals in six games this season.
Orlando Pride Host NJ/NY Gotham FC Tomorrow Night
The Orlando Pride are also coming off of a break as they gear up for tomorrow night's match against NJ/NY Gotham FC at Exploria Stadium. The last time these two teams squared off was last year on Aug. 20. Playing on the road, Ally Watt made her debut off the bench and scored soon after in a 2-1 win for the Pride. Although the Pride are still looking for their first win of the season, they scored and created good chances in a 2-1 loss to Angel City FC on April 2. Pride rookie Messiah Bright scored the first goal of her professional career in that match and spoke on how the team is preparing for tomorrow night.
Orlando City Announces Watch Party Schedule
Starting next month, Orlando City fans can watch their favorite Lions play on the road from local pubs as part of this season's series of watch parties. Six venues were chosen to host a watch party this year. Kiwi's Pub & Grill, one of three returning pubs alongside Hooch and Hammered Lamb this year, will host the first event on May 6 when the Lions take on CF Montreal in Canada. Clermont's Wolfhound Irish Pub and downtown Orlando's The Game Room and Fixtion are the other locations in this year's lineup. As part of the partnership, the six pubs will have access to MLS Season Pass this season for fans to watch matches and there will be discounts on Heineken as well.
Prize Pool Increased for NWSL Challenge Cup
NWSL Challenge Cup sponsor UKG announced that the prize money for the tournament has increased to $1 million. The league joined forces last year with UKG, a human resources and workforce management company. The partnership led to a tenfold increase in the 2022 NWSL Challenge Cup's prize pool compared to 2021 and this decision to increase it again shows a continued effort towards pay equity in professional sports. The $1 million prize money is similar to the amount that MLS Cup and the MLS is Back Tournament had. The NWSL Challenge Cup kicks off next week, with the Pride hosting the North Carolina Courage on Wednesday at 7 p.m.
Dante Vanzeir Suspended for Six MLS Matches
MLS suspended New York Red Bulls forward Dante Vanzeir for six matches and fined him an undisclosed amount for racist language used towards Jeremy Ebobisse in his team's match with the San Jose Earthquakes last weekend. Until the suspension is served in full, Vanzeir is prohibited from playing in the U.S. Open Cup or MLS NEXT Pro. He is also required to complete additional training and education sessions. Red Bulls Head Coach Gerhard Struber, who did not sub Vanzeir out until well after the incident, was not suspended or fined. Empire Supporters Club made its feelings on the suspension clear.
Free Kicks
---
That's all I have for you today. I hope you all have a fantastic Friday and rest of your weekend. Go Orlando!
Lion Links: 12/8/23
Orlando City will play Flamengo in preseason friendly, Kylie Strom signs new deal, USMNT's Copa America group draw, and more.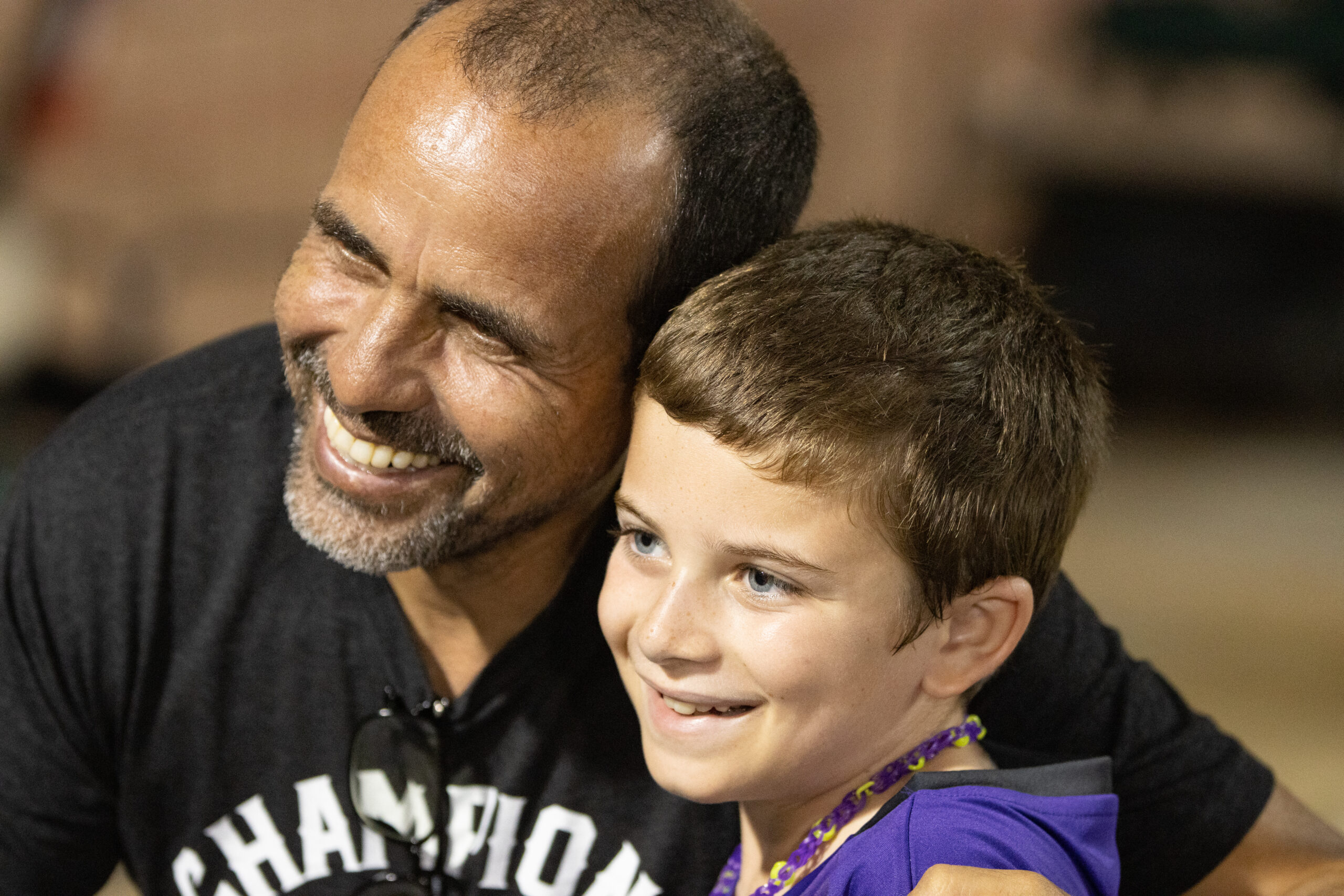 Happy Friday! The work week is almost over and I'm really looking forward to the weekend. I'll be celebrating a friend's birthday and knocking out most of the holiday shopping that I haven't gotten around to just yet. Hopefully the malls aren't too chaotic. Regardless, it should be a nice next few days. But for now, let's get to the links!
Orlando Will Face Flamengo in 2024 FC Series
Orlando City's first preseason game will take place on Jan. 27 when it takes on Flamengo at Camping World Stadium as part of the 2024 FC Series, which was previously known as the Florida Cup. Going up against one of Brazil's powerhouses should be great preparation for the Lions after a record season in 2023 that earned them a spot in the 2024 Concacaf Champions Cup. It will be the second meeting between the two sides after a 2015 friendly in Brazil that Flamengo won 1-0. It will be nice to see the Lions in action at Camping World Stadium again and the kickoff time for next month's match will be unveiled at a later time.
Kylie Strom Signs New Deal With Pride
Defender Kylie Strom, who was a free agent following the 2023 season, will return to the Orlando Pride after signing a three-year deal with the club. She joined the Pride in the summer of 2021 from Atletico Madrid and started in 26 games this past year, holding down the left back position. The Pride now retain their starting back line heading into 2024 and have full protection in Tuesday's expansion draft. Although the defense struggled at times, it improved as the season wore on and the Pride nearly made the playoffs. Jordyn Listro is now the only free agent left from last year's squad.
NWSL Announces Blueprint for 2024 Schedule
The framework for the 2024 NWSL season was revealed and the 182-match regular season has been formatted so that NWSL games don't take place during international breaks. The biggest change is that the NWSL Challenge Cup is no longer a tournament and now just a match between the NWSL Shield winner and the NWSL champion, meaning San Diego Wave FC will play NJ/NY Gotham FC on March 15. However, there will be a weekend tournament organized by the league for all 14 teams during a break in the regular season while the Summer Olympics take place. The playoffs will feature eight teams and won't include byes this year, with the quarterfinals starting on Nov. 9 and the NWSL Championship set for Nov. 23. Clubs can begin their preseason camps as early as Jan. 22 and no later than Jan. 29.
Copa America Teams Learn Their Groups
The United States Men's National Team will take on Uruguay, Panama, and Bolivia in its group in the 2024 Copa America. Uruguay was one of the strongest opponents the U.S. could get drawn against, as the South American team has scored 13 goals so far in CONMEBOL World Cup qualifying. The important match between the USMNT and Uruguay will take place on July 1 in Kansas City. We'll see how much Orlando City winger Facundo Torres plays for Uruguay in the tournament. As for Orlando's Peruvian pair of Pedro Gallese and Wilder Cartagena, Peru is in a tough group against Argentina, Chile, and whichever nation prevails between Canada and Trinidad & Tobago.
We also have a clearer idea on which teams will be playing in Orlando. Two games will take place at Exploria Stadium, with Chile playing either Canada or Trinidad & Tobago on June 29 before Bolivia and Panama face off on July 1.
Gisele Thompson Signs With Angel City FC
Angel City FC signed young defender Gisele Thompson to a three-year contract that had this year count as the first year, with an option for an additional year in 2026. She turned 18 earlier this month and turned down an offer to play at Stanford to instead sign with Angel City, meaning the club did not need to use a draft pick for her to join. Gisele is the sister of Alyssa Thompson, who Angel City traded up to select with the first pick in the 2023 NWSL Draft. They are the youngest players on Angel City's roster and will become the second pair of sisters to play in the league.
Free Kicks
The Colorado Rapids are reportedly in talks with American goalkeeper Zack Steffen to sign him from Manchester City.
---
That's all I have for you today. I hope you all have a fantastic Friday and rest of your weekend!
Lion Links: 12/7/23
Mauricio Pereyra and Orlando City part ways, Belgian club reportedly interested in Duncan McGuire, Marta scores in Brazil's win, and more.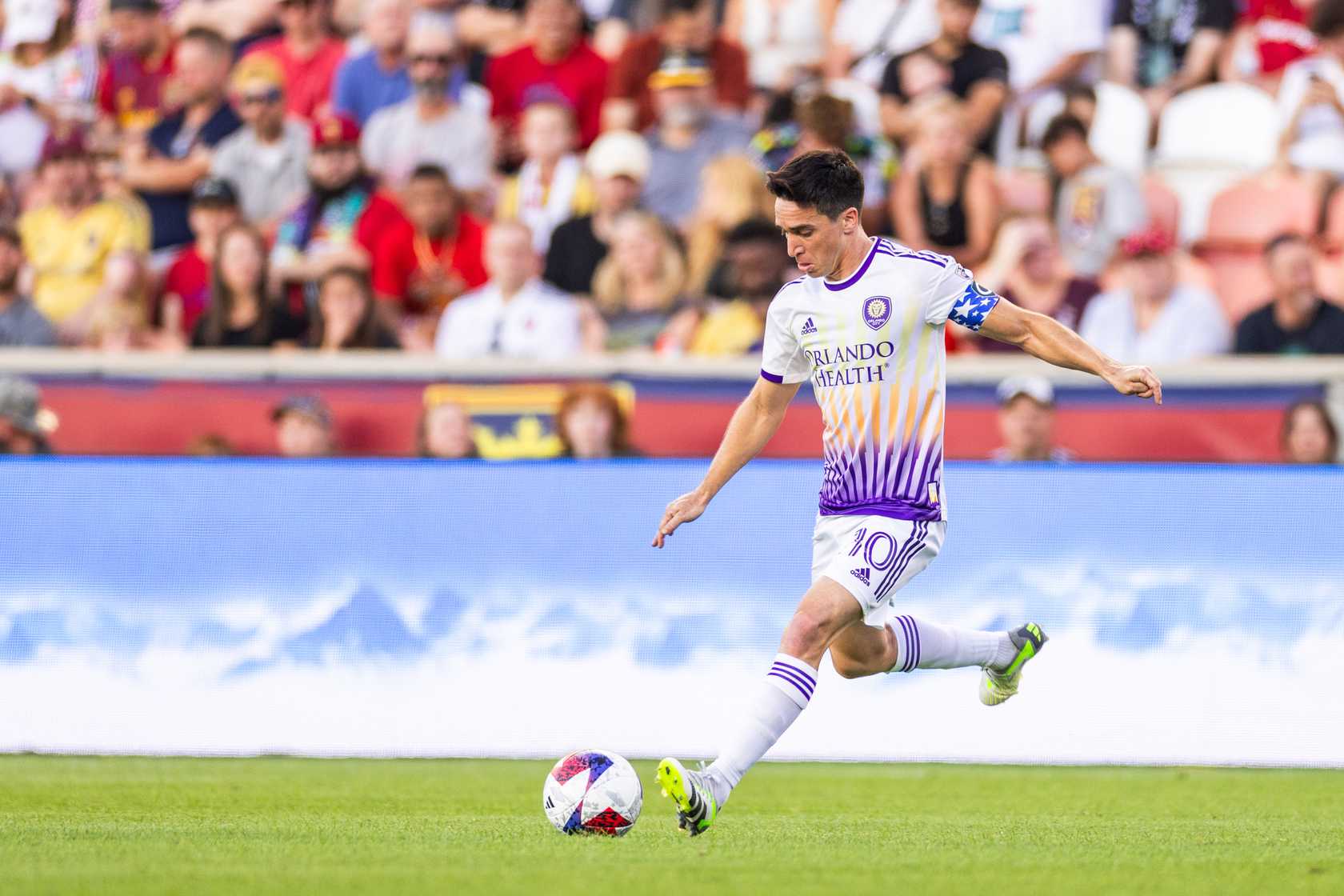 How's it going, Mane Landers? It's been another hectic week for me and I'm hoping things start to slow down as December rolls on. It's hard to believe we're already a week into the month. I've enjoyed this colder weather over the past few days though. Let's dive right into today's links from around the soccer world.
Mauricio Pereyra and Orlando City Part Ways
Orlando City captain Mauricio Pereyra will not be returning to the team for the 2024 season after he and the club mutually agreed to terminate his contract. The Uruguayan midfielder joined the Lions in the summer of 2019, going on to make 136 appearances across all competitions as a Lion. His 47 career assists were the most in club history and he led the Lions with 12 assists this past MLS season. Pereyra was a key part of Orlando's turnaround over the past few years, and I'll miss watching him break opposing back lines with his passing. That being said, his departure opens up some interesting possibilities in Orlando's midfield. This could open the door for Martin Ojeda to fit in a bit more easily in the lineup, but the team also has an open Designated Player spot that could be used to bring in an attacking midfielder who can take the offense to another level. The club released a video thanking Pereyra for his time in Orlando, including some of his highlights and appreciation from teammates and staff.
Belgian Club Reportedly Interested in Duncan McGuire
Orlando City forward Duncan McGuire was one of the best young players in MLS this past year, so it's not a surprise that European clubs are taking notice. Dutch and Belgian clubs reportedly had scouts at Orlando's final game of 2023, and American Soccer Now's Brian Sciaretta stated that RWD Molenbeek is interested in McGuire.
The club has an American owner and is currently 11th in Belgium's top flight after earning promotion last season. McGuire scored 13 goals in his rookie season and was a finalist for 2023 MLS Young Player of the Year. Hopefully the 22-year-old stays in Orlando for a while longer before making the jump to Europe.
Marta Scores in Brazil's Win Over Nicaragua
The Orlando Pride's Marta started and scored as Brazil's captain in the team's 4-0 friendly win over Nicaragua. She doubled Brazil's lead in the 40th minute and came off in the second half for Pride teammate Adriana. Brazil then found two more goals and the defense secured the shutout in its final game of the year.
It was a nice way for Brazil to end the year after losing 2-0 Japan this past Sunday. Brazil has already qualified for next year's Olympics after winning the 2022 Copa America and will shift its focus to doing well in the tournament after an early exit in this year's World Cup.
Luis Rubiales Was Accused of Inappropriate Conduct With English Players
FIFA's report of the Disciplinary Committee's decision regarding former Spain federation president Luis Rubiales became public and England FA Chair England Debbie Hewitt's testimony detailed inappropriate misconduct towards English players as well. According to Hewitt's testimony, Rubiales seemingly forcefully kissed Lucy Bronze and stroked Laura Coombs face at the 2023 World Cup's medal ceremony. FIFA stated that more severe sanctions than the three-year ban Rubiales was handed were considered.
Free Kicks
As a result of pyrotechnics being used by LAFC supporters group 3252, the club was fined $100,000 and 3252 will have all supporter privileges suspended pending a review by the club and LAFC.
MLS unveiled the ball that will be used next season and I like the design well enough to want to kick it.
---
That's all I have for you today. I hope you all have a wonderful Thursday and rest of your week.
Lion Links: 12/6/23
Antonio Carlos linked with move to Fluminense, Emily Madril agrees to new contract with the Pride, USWNT beats China, and more.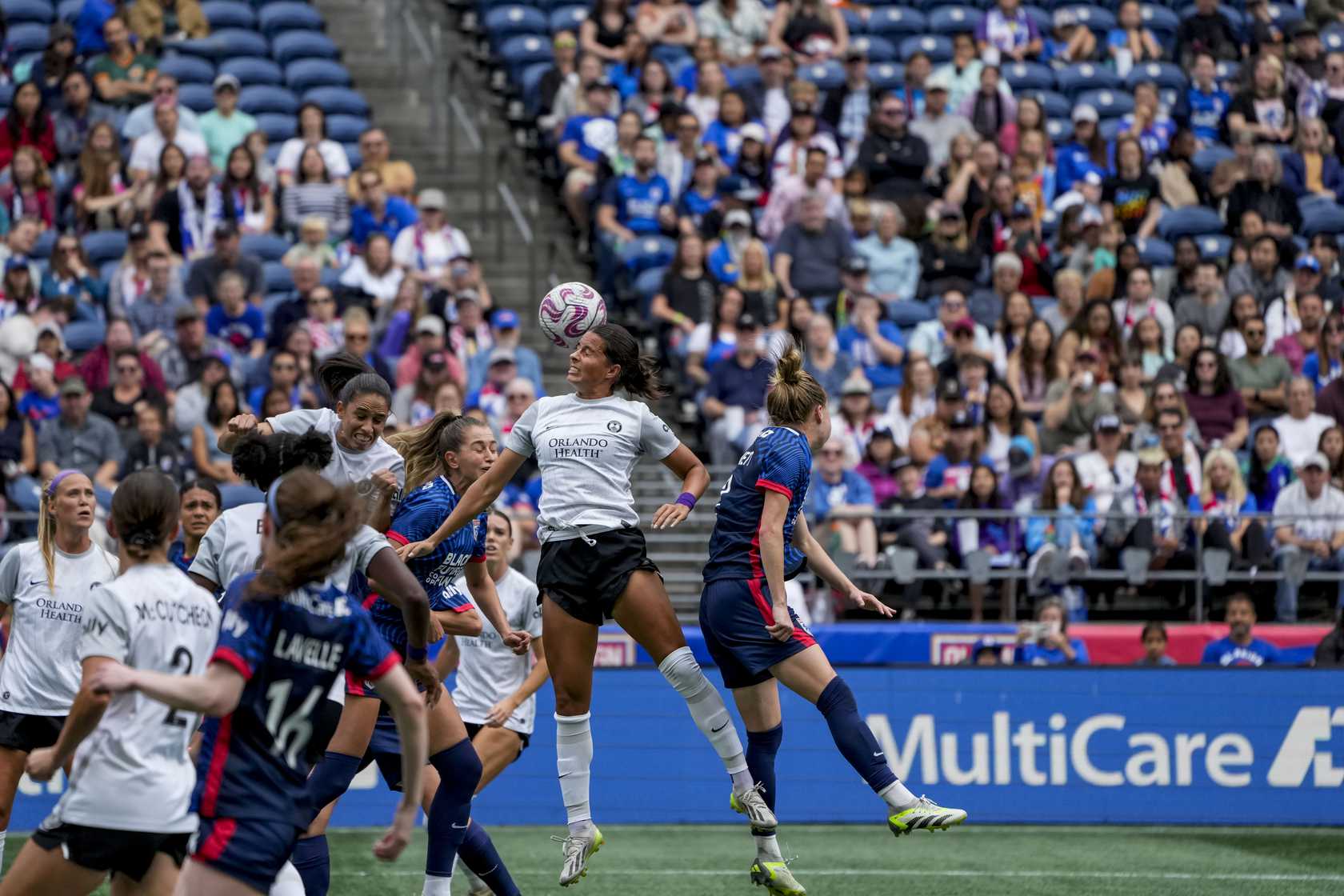 Hello, Mane Landers. I hope all is well with you down in Florida. There is not much new with me, I've just been staying busy working at Under Armour and covering high school basketball and wrestling lately. There is plenty to cover today, so let's get to the links.
Antonio Carlos Linked with Fluminense
Orlando City center back Antonio Carlos was linked with a move back to Brazil, with Fluminense reportedly close to finalizing a deal to sign him.
Carlos initially joined Orlando on loan from Palmeiras before the 2020 season. Following that season, the club signed him to a three-year contract with an option for an additional year. The 30-year-old has been a key part of Orlando's defense under Head Coach Oscar Pareja, although Carlos missed some time this past season due to injury.
Emily Madril Agrees to New Contract With the Pride
The Orlando Pride announced that defender Emily Madril has reached an agreement with the club on a new three-year contract through the 2026 NWSL season. Madril just finished her first season with the Pride, making 27 appearances for the club across all competitions and leading all rookies with 1,977 minutes played in the NWSL regular season. She was already signed to a three-year deal through 2025, but the Pride were able to find a way to keep her with the club for another year. Now the club can work on retooling its roster with a back line anchored by Madril and Rafaelle.
MLS 2023 College Showcase Begins Today
Major League Soccer announced the 44 invitees for the 2023 MLS College Showcase. The event will kick off today through Dec. 9 in Phoenix. One local player to keep an eye on is defender Jahlane Forbes out of Wake Forest. Forbes is from Clermont, FL and joined Orlando City's academy in 2016. He has also played for Orlando City B, making three appearances. Forbes made 19 appearances for Wake Forest in the 2023 season, recording five goals and seven assists. Other top prospects to watch include Louisville defender Josh Jones, High Point's Jefferson Amaya, and Marshall forward Matthew Bell.
USWNT Beats China in Final Friendly of 2023
The U.S. Women's National team defeated China 2-1 at Toyota Stadium in its final match of 2023. The USWNT trailed 1-0 at halftime, but bounced back in the second half thanks to a pair of goals and a solid defensive effort. Jaedyn Shaw gave the USWNT its winner in the 79th minute, scoring in her hometown in a memorable moment for the 19-year-old. It was the USWNT's second win over China this month after winning the first match 3-0 this past Saturday in Fort Lauderdale.
Former Lion Daryl Dike Nears Return with West Brom
After being sidelined with an Achilles injury since March, former Lion Daryl Dike could make his return to West Brom this month. Dike has been back at training with the club since last month to work his way back to fitness, and West Brom's manager, Carlos Corberan, stated that that he would be an option in the squad by the end of the December if he keeps progressing well. The 23-year-old joined West Brom in December of 2021, but injuries have limited his playing time while in England.
Free Kicks
The Orlando Pride had a message for former Pride goalkeeper Erin McLeod after her farewell ceremony with the Canadian Women's National Team during its friendly against Australia on Tuesday.
The Chicago Fire have announced that Frank Klopas will return to the club to serve as head coach for the second time. Klopas was the head coach for the Fire from 2011 to 2013 and was the interim coach this past season after Ezra Hendrickson's departure in May.
Minnesota United announced that Sean McAuley will remain with the club as its interim head coach going into the 2024 season.
Former Portland Timbers Head Coach Gio Savarese is reportedly in consideration for the open head coach position with the New England Revolution.
The Seattle Sounders have reached an agreement with goalkeeper Stefan Frei on a new two-year contract that will keep him at the club through the 2025 season.
---
That will do it for me today, Mane Landers. Enjoy your Wednesday and I'll see you next time.